We love a beading party! B.Y.O.B (bring your own beads)! This week, TierraCast designer Tracy Proctor joined us for a live jewelry making jamboree. If you love jewelry, you won't want to miss our beading events. During our shows, we love to answer your questions and get inspired by your ideas. Learn a new technique with us and check out our latest beading supplies.

Join the fun, beading parties are a celebration of crafting. Sara and Tracy Proctor made some lovely jewelry this week. We love TierraCast metal components. Finish your jewelry with an extraordinary clasp that is as brilliant as the beads. Add a metal component for sparkle and shimmer. TierraCast manufactures all of their metals in U.S.A. Artisan craft at a price you can afford! Also this week, Rosanna Brafford showed us how to make a gorgeous necklace using our Parisian Couture Design Kit. Nealay Patel showed us a how to make a bracelet with Soft Flex Beading Wire and SilverSilk Pearlesque Chain. So much fun!
Assorted Metals 3 Loop Stitch-in Temple Magnetic Clasps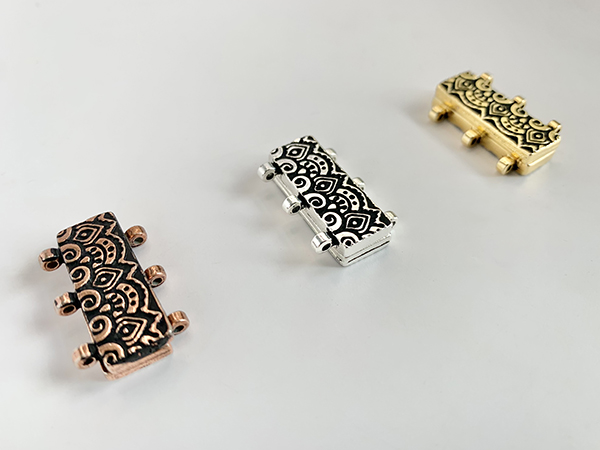 Magnetic clasps are the ideal finishing option for jewelry designs that are easy to put on and remove. This rectangular stitch in version is engineered for seed bead and shaped bead work - offering a flattering and convenient way to finish beadwork pieces of various widths and of a multitude of bead types and sizes. Also works great for a 3-strand bracelet strung on Soft Flex Beading Wire. A Rare Earth Neodymium N45 magnet and two part epoxy along with thorough testing ensures a hold you can count on. For easiest opening, use a "slide to the side" motion. Warning: Individuals with internal pace-makers are recommended to avoid magnet closures.
Since 1978, TierraCast has been making high-quality, lead-free cast beads, findings and components in Santa Rosa, California, USA.
Note: Not for children under the age of 12.
Jewelry Making Videos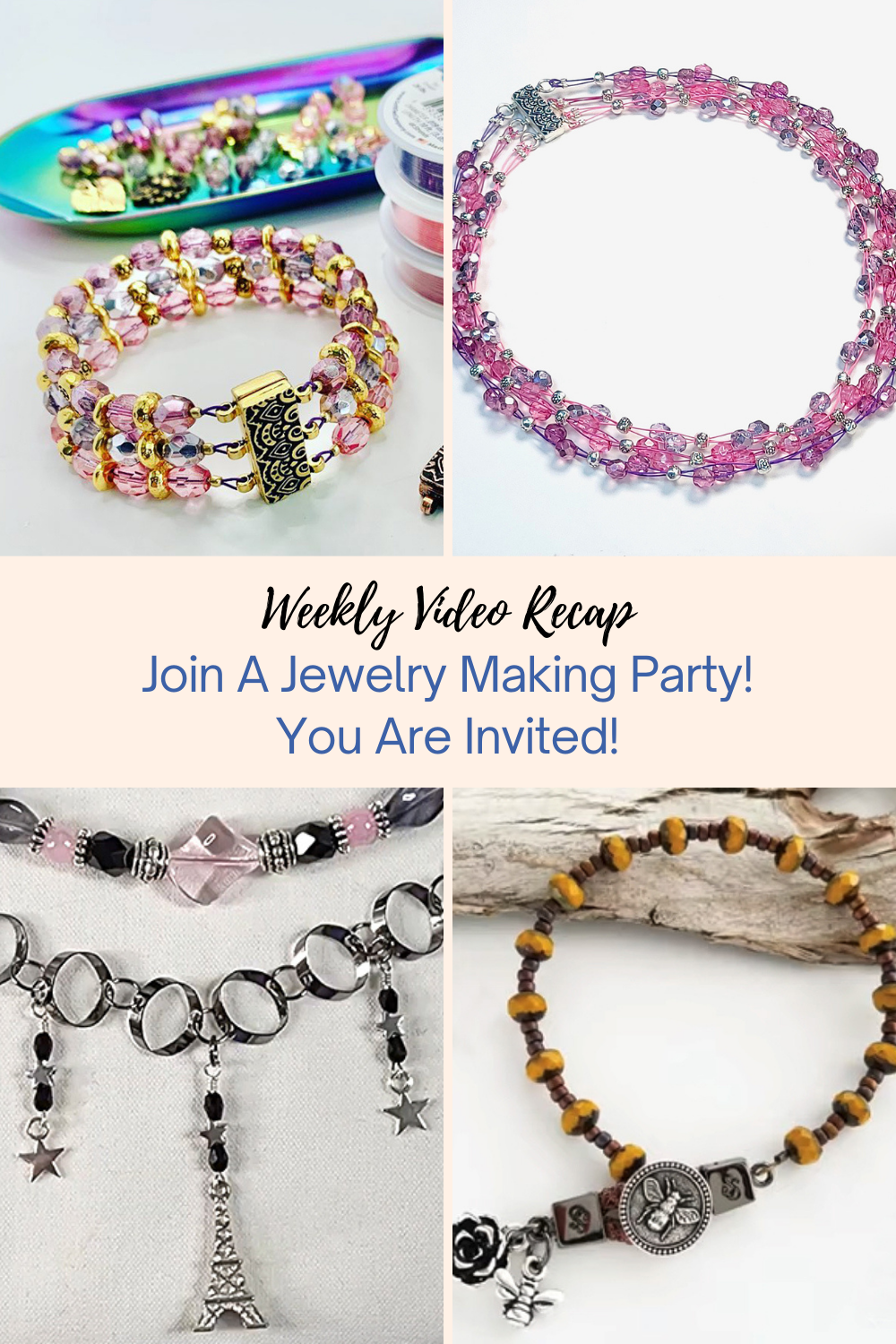 Our Social Media Sites Will Show You How To Make Jewelry In Just Minutes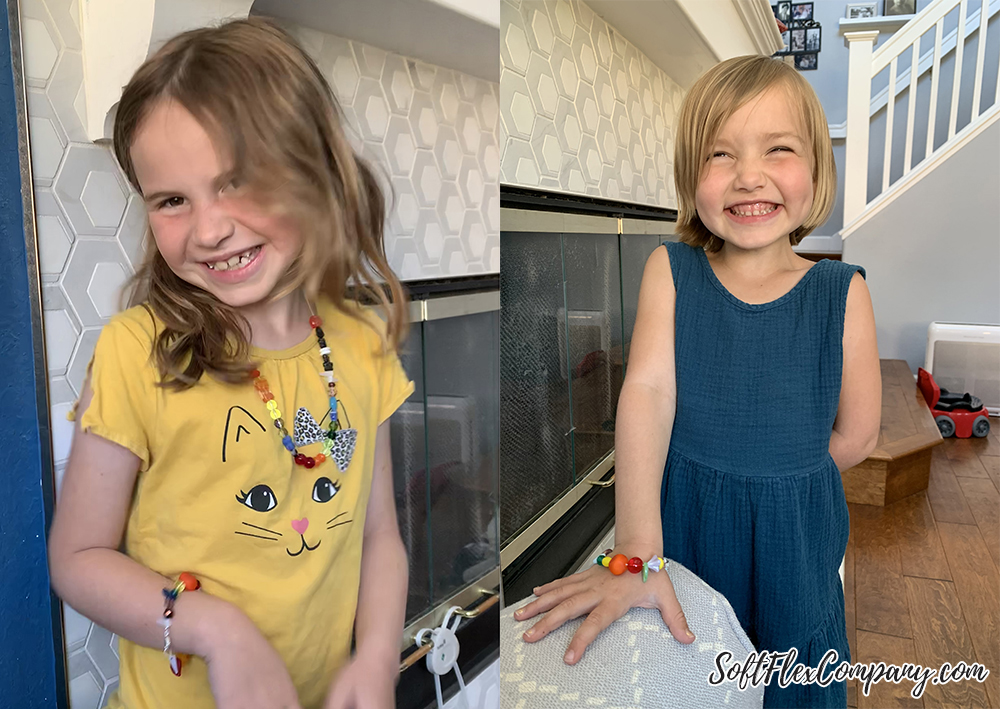 Got a minute? Check out our latest reels and TikTok videos. Soft Flex Company's Instagram Reels and our Soft Flex TikTok Page will teach you how to make jewelry in under a minute. These videos move quickly but are easy to follow. If you need more assistance, make sure you check out our YouTube catalog for deeper dives into jewelry making education. You will find in depth discussions on how to use your tools and finish your jewelry on that channel. Instagram Reels and TikTok are great tools for learning something new or finding quick inspiration. Check out our 1 Minute Videos and explore the wonderful pins on our Pinterest page. Learn from Soft Flex Company jewelry designer pros at the pace you choose! If your creativity needs a quick cup of coffee, make sure you visit us for a much needed jolt of crafting caffeine!
Live Beading Party With Tracy Proctor Of TierraCast - Bracelet Making Demonstration
Tracy Proctor joined us for another beading party! We wanted to catch up with her and showcase some of the new TierraCast items we have on our shelves. The 3 Loop Stitch-in Temple Magnetic Clasp is a stunning addition to our store. This clasp is wonderful for finishing a multi-strand necklace or bracelet.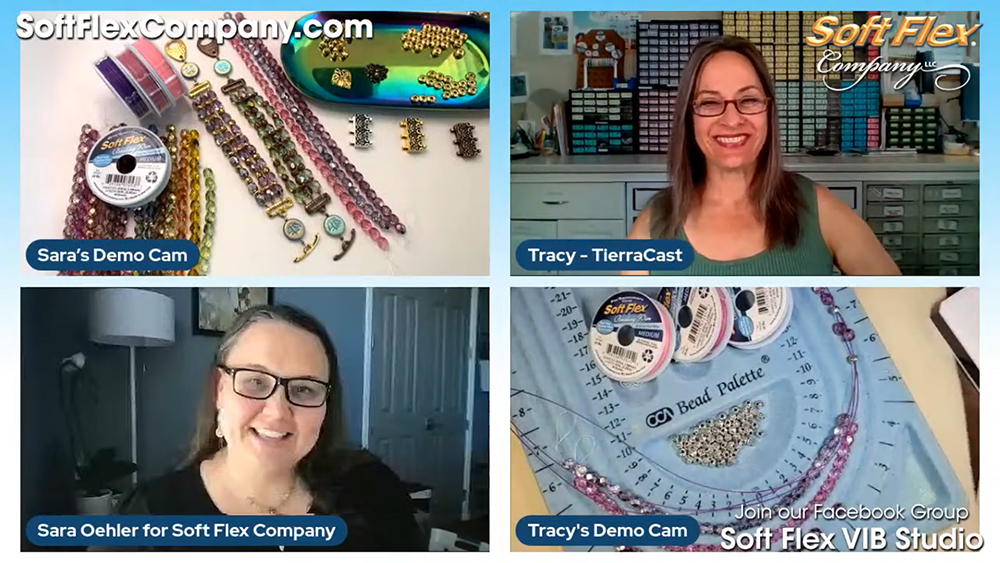 Sara updated the multi-strand bracelet she made for the Great Bead Extravaganza Spring Fling. She used the new clasp for a gorgeous finish. This lovely bracelet looks even more amazing! Tracy made a beautiful multi-strand necklace. Her illusion jewelry design showed off the Pretty in Pink rainbow of Soft Flex color beading wire she selected.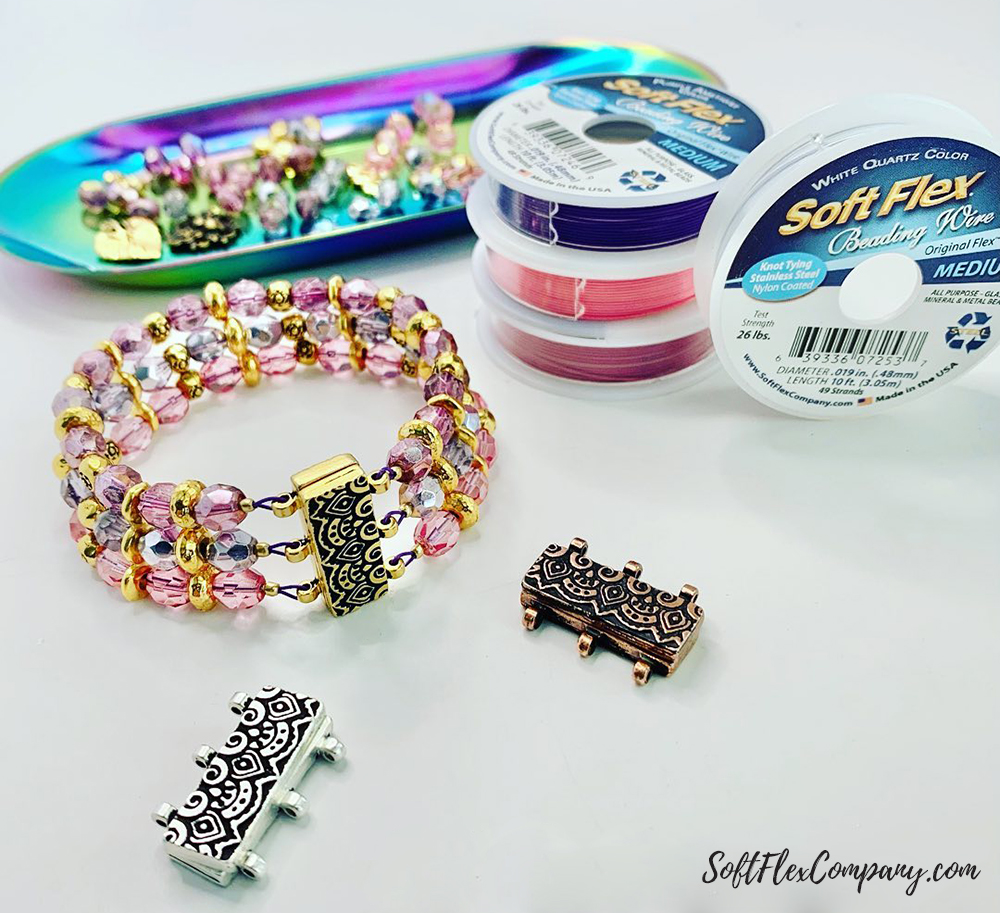 Czech Glass Beads Pretty in Pink Fire Polish Bundle
Soft Flex Beading Wire Trios Pretty in Pink Beading Wire Pack (Pink Rhodochrosite, Pink Tourmaline, Purple Amethyst)
Assorted Metals 3 Loop Stitch-in Temple Magnetic Clasps
Assorted Metals Nugget 3 Hole Bar Link
Assorted Metals Flower Nugget Large Hole Spacer Bead
2x2mm Crimp Tubes
Magical Crimping Pliers
Cutters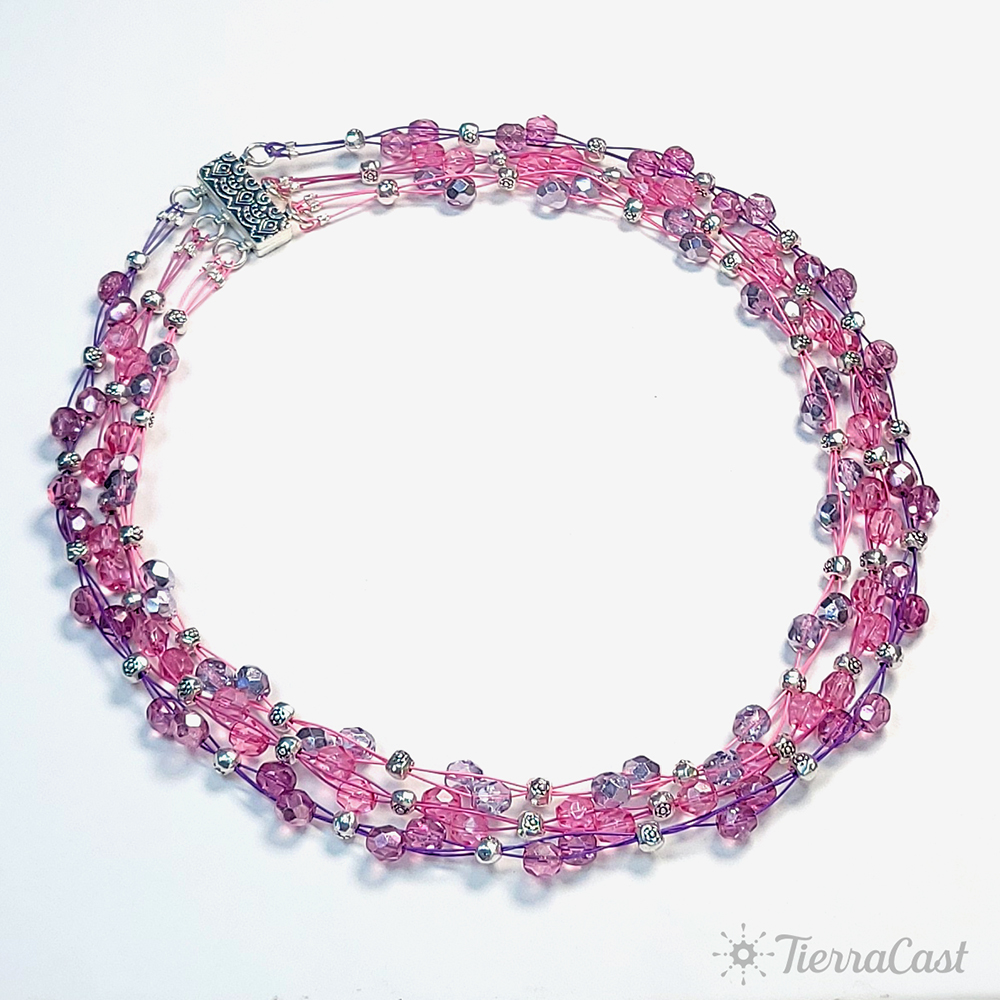 In Rose's Garden: How To Make A Necklace Using The Parisian Couture Design Kit
Rosanna Brafford shows us how to make a necklace with our Parisian Couture Design Kit. Ooh La La!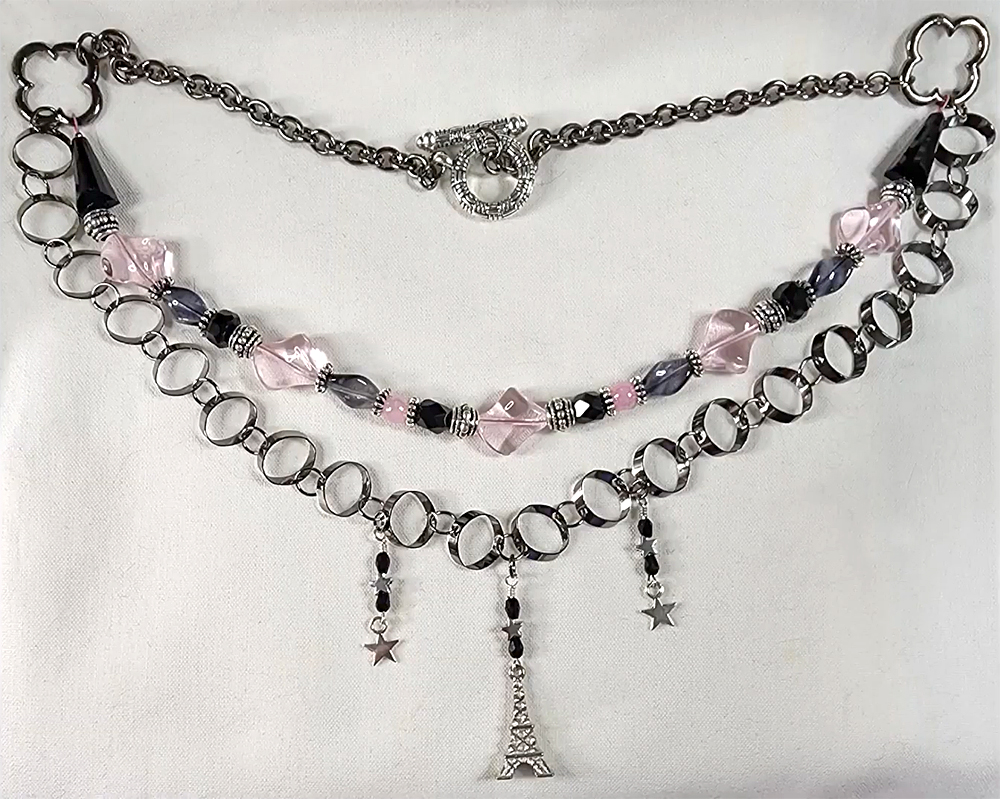 SilverSilk & More: How To Make A Beaded Bee Bracelet With SilverSilk And Soft Flex Beading Wire
Nealay shows us how to make a bracelet with SilverSilk Pearlesque Chain and Soft Flex Beading Wire.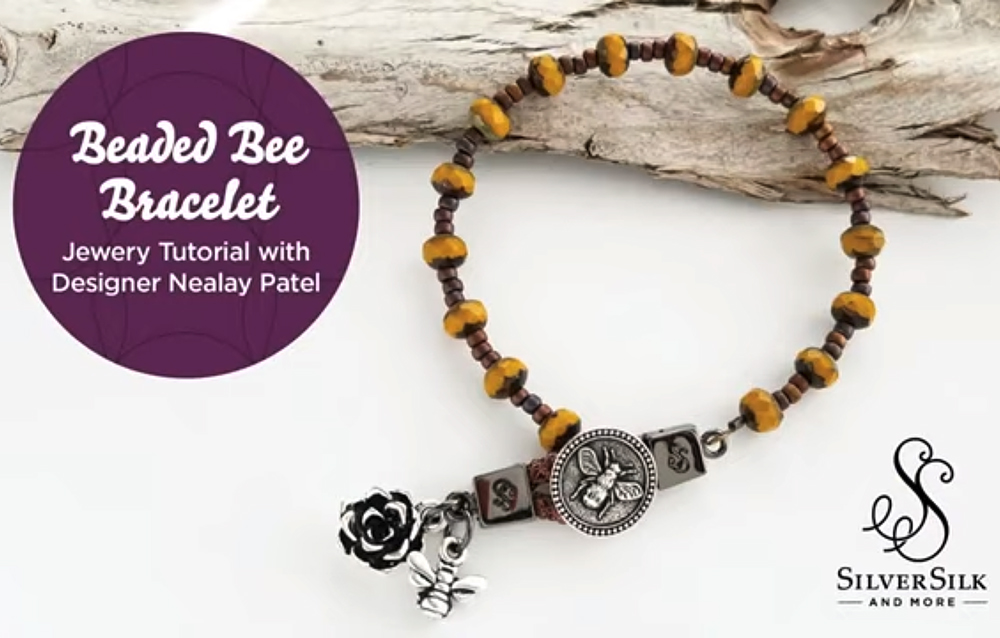 Join our Facebook group – VIB. Stay in the know. Stay up to date. From our bead shows to our video shows and sales, you can stay in touch with us. The community is full of artistic and helpful beaders and crafty people. Inspire and be inspired. Share your pictures and get the beading bug from others!
Visit the Soft Flex Company YouTube Channel!
---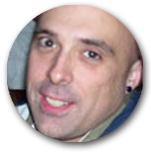 Blog contributor Thomas Soles loves Jazz Age writers and crunchy french fries. His favorite gemstones are Lapis and Pietersite. His favorite hobby is day dreaming. And his favorite mustache is Freddie Mercury's. As you can see, he has a healthy (or possibly unhealthy) sense of humor. You can write to him at [email protected]