Time for another beading party! Let's celebrate your favorite local bead stores and online bead shops! We have met so many wonderful business owners and jewelry designers over the years. We want to share the amazing people and places that you might have missed. Last week, we shared some time with Sam Siegel. Sam is the owner of Sam's Bead Shop, an online bead store based in Northern California. Sam is also the youngest business owner we have featured on our beading parties. Spend some time with this talented millennial and see what he has to offer!

Do you love meeting exciting jewelry designers? We think it is so much fun to get inside their heads and see what makes them tick. Especially when you can apply some of their knowledge to your own jewelry projects. There is no better way to excel than to stand on the shoulders of giants. We have been holding live jewelry making parties on Zoom. You can find these fun beading shows on the video section of the Soft Flex Company Facebook page and our YouTube Channel. In the past, we have featured Just Bead It owner, Joyce Trowbridge. We have discussed arts and crafts with Allegory Gallery owner Andrew Thornton. We discussed the ways we have adapted our businesses to COVID, with Kay Goss. We have learned a lot about these wonderful jewelry designers. And we have learned a lot about ourselves. Join our beading parties for deep dives into the jewelry industry, travel, and how making jewelry can be beneficial for mental health and clarity.
Live Jewelry Making Party With Sam Siegel From Sam's Bead Shop
Bead stores are like great songs. Remember the first time you heard one of your favorite tunes? It probably caught you off guard. You did not expect a moment to change your life. But that song found you and you fell in love.
Bead stores are like that.
Bead shops can be hidden gems. You might discover one surfing the internet. You might bump into one in your neighborhood. Sometimes, they just find you and your world is brighter for it. We want to make this process easier. We want you to meet the people we think are pushing our craft forward in positive new ways. We want to share the excitement we have for bead shops and designers we adore. Beading parties are the perfect way to touch base and share these wonderful people and iconic places.
We are excited to introduce Sam Siegel (if you have not found his online store, of course - he does have a large following on Facebook and other social media sites). Sam is the owner of Sam's Bead Shop. His store has a wonderful selection of curated gemstones and beads. You can also find Soft Flex Beading Wire and supplies on his website. We encourage you to buy your next spool of Soft Flex from his store!
Sam sent Sara and Kristen a care package of beading supplies from his store. The three spent an hour enjoying each other's company. They had a fun chat about the jewelry making business and how Sam came to find himself owning a bead store.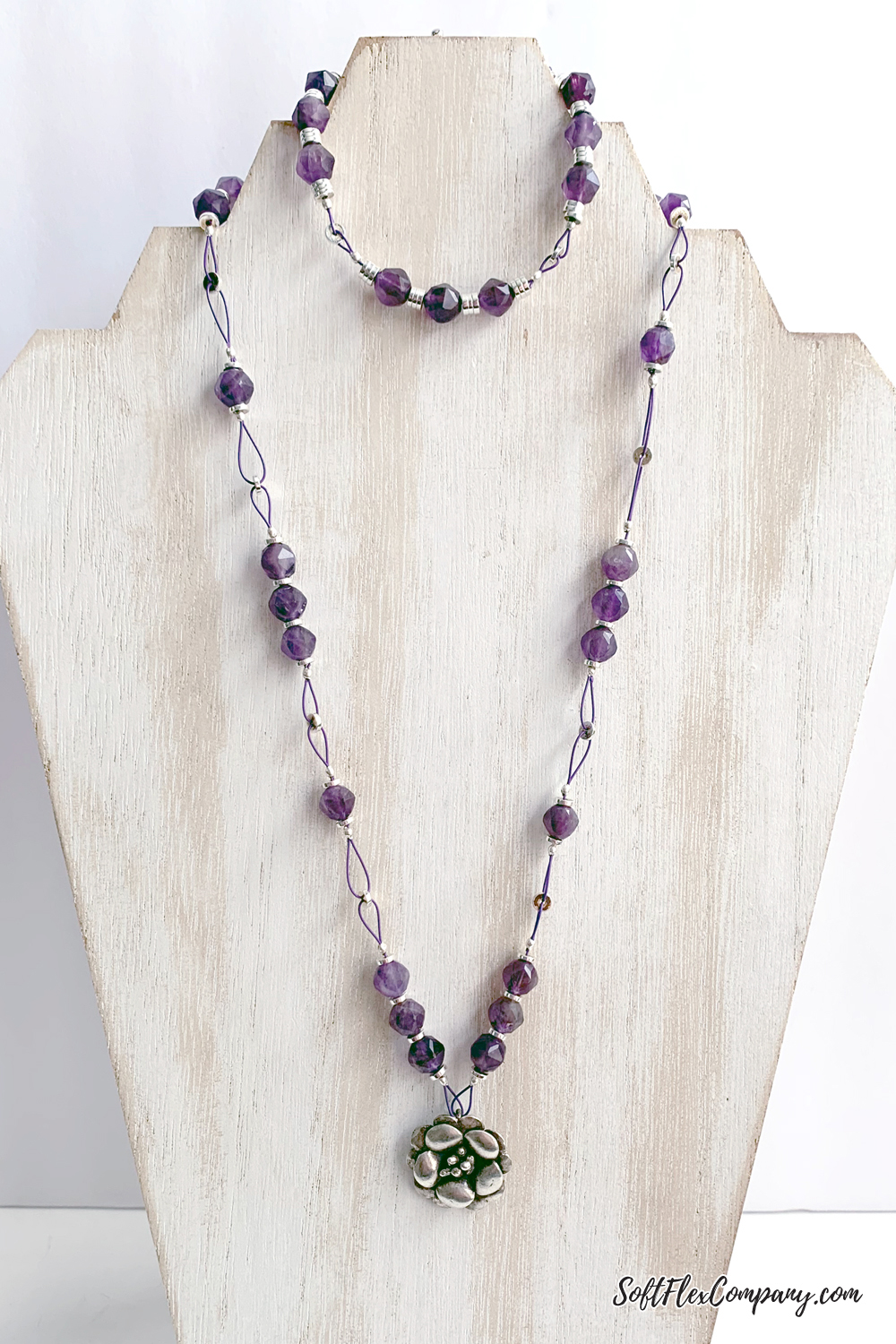 Our beading parties are always a fun time. If you are a beginner beader or just love hobby/crafts, these videos provide a lot of helpful instruction for making basic necklaces and bracelets. You will also get to learn a good deal about the designers we think you should be following. Make sure you check out Sam's social media and website. He has free jewelry making classes online. There is plenty to learn and you will quickly hone your skills. If you love gemstones and beads, you are sure to find some new goodies that you need to include in your beading supplies.
Meet Sam Siegel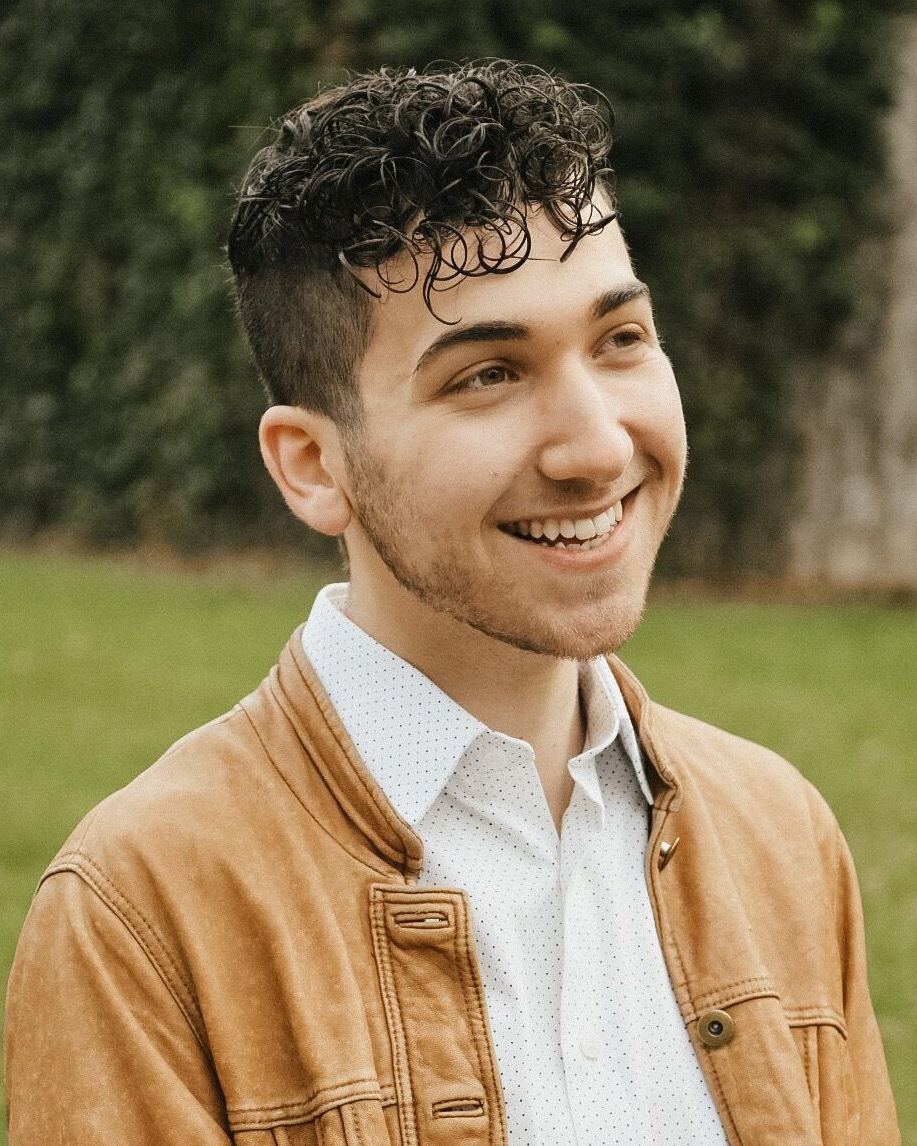 I grew up making jewelry with my older sister, Rachel. Well, it was her hobby and I was the younger brother who wanted to be involved. I would pick out beads and she would assemble them into earrings. The dice and citrus slice beads from the local bead shop I remember being personal favorites for earrings. When my mom would sell her handmade children's clothing way back when at the local farmer's market, my sister and I would put out our tray of earrings.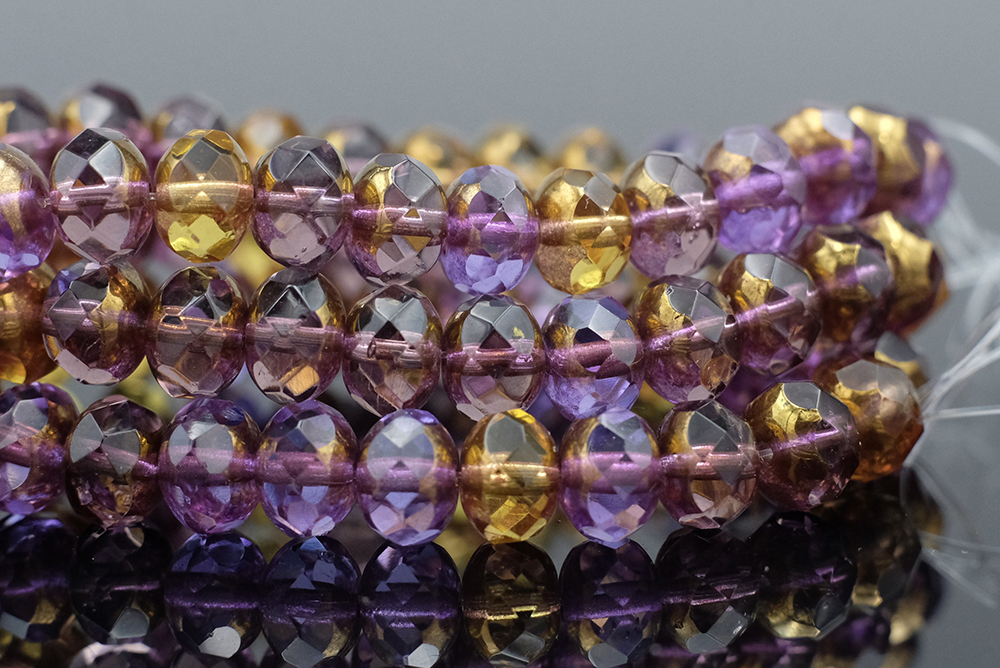 Over the years, my sister tried her hand at what felt like dozens of art mediums. Lost wax casting, metalsmithing, pottery, all sorts of beading techniques, film photography. Meanwhile, I got pulled into the kitchen by my love of baking. I'd cook up thousands of cookies for the freezer and sell them to fundraise for school trips and choir tours (those cookies paid for a LOT of plane tickets). I eventually got an at home license and posted some of my baked goods on a site that was new (and much more community focused) at the time called Tophatter--started by the folks who opened (and then closed) Heartsy, which was like the Groupon for Etsy shops.
It was while I was selling the odd dozen cookies on Tophatter that I came across an actual BARREL of plastic buttons at a local depot place in San Francisco called Scrap. I picked through for the shiny gold ones and posted them on Tophatter, having seen how well craft supplies did there. And they were a hit! I sold tons of those buttons. It was at this time that I also discovered the bead destash groups that were just starting on Facebook and my bead buying addiction began. That button money had to go somewhere!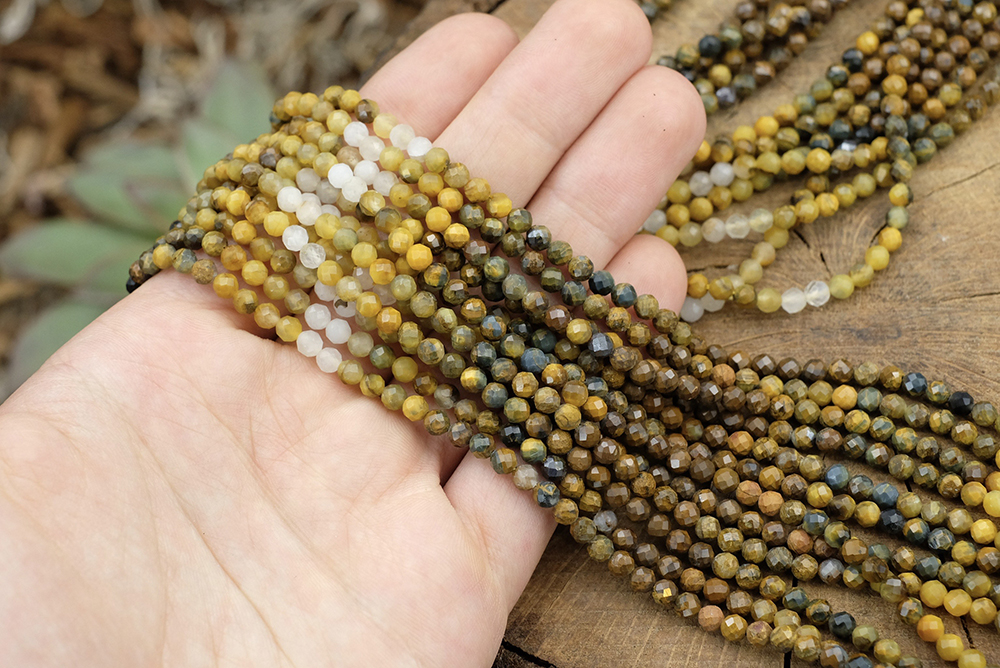 I found groups like Creative Bead Chat and slowly began teaching myself basic wirework via YouTube and an occasional beading class. The bead groups thought it was adorable that this young guy was trying so hard to learn wirework. It was. And I did eventually begin to be able to put half decent pieces together. To this day I still feel most at home working with wire.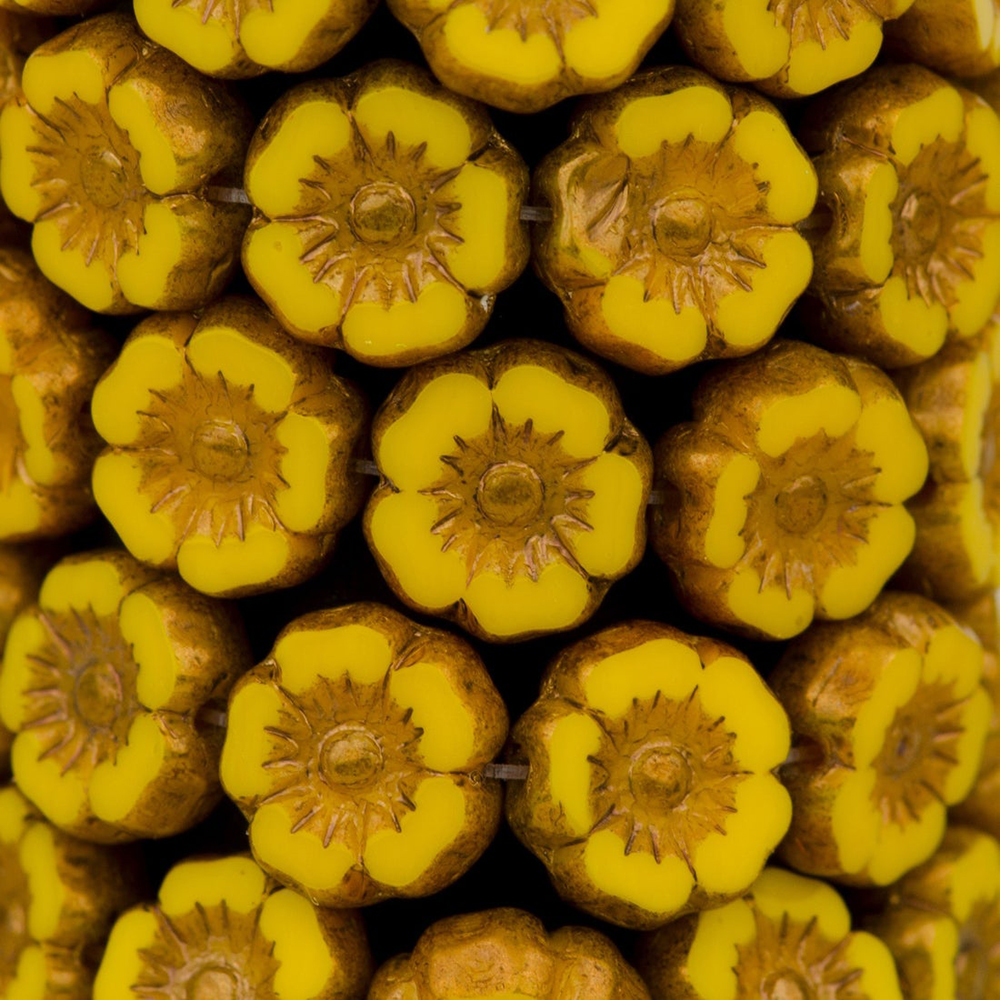 It was through the Facebook forums that I also met an amazing woman named Tanya. She was an Australian designer and gem seller based in Bangkok, which meant she had access to the city's amazing bead bazaars. I was lucky enough to get to spend a weekend with her when visiting Bangkok. She took me to her favorite gem venders and helped me buy my first stock of gems. I remember sellers with mats laid out with massive piles of beads on them--sometimes being sat on! My favorite shop she took me too was her high end Indian cutter, though. I remember purchasing the most stunning amethyst and Botswana agate.
Tanya was the first person who believed that my age was irrelevant so long as I was an honest seller. I carry on that integrity today in my shop. Tanya passed not long after of cancer. She was kind, generous, and an amazing mentor to me. I miss her a whole lot. She's the kind of person that touched a whole lot of people in amazing way through her compassion and love of gems. I do my best every day to carry on that legacy.
Sam Siegel On The Inventory You Will Find At Sam's Bead Shop
What products are you known for and/or why should people use your products?
I try to bring a curated experience for my customers. I bring in what I like because I know that's almost always what my customers will enjoy as well. I want my customers to be able to show up for my weekly new bead posting each Sunday in Sam's Bead Shop: VIP and find at least a few new beads to inspire them to create! Even if they fall in love with just one bead and it gets them to open a bead box that's been sitting and make something, I've done my job. You will never find a million listings on my site, but rather an ever evolving collection of my favorite bead finds. I think it's more fun that way!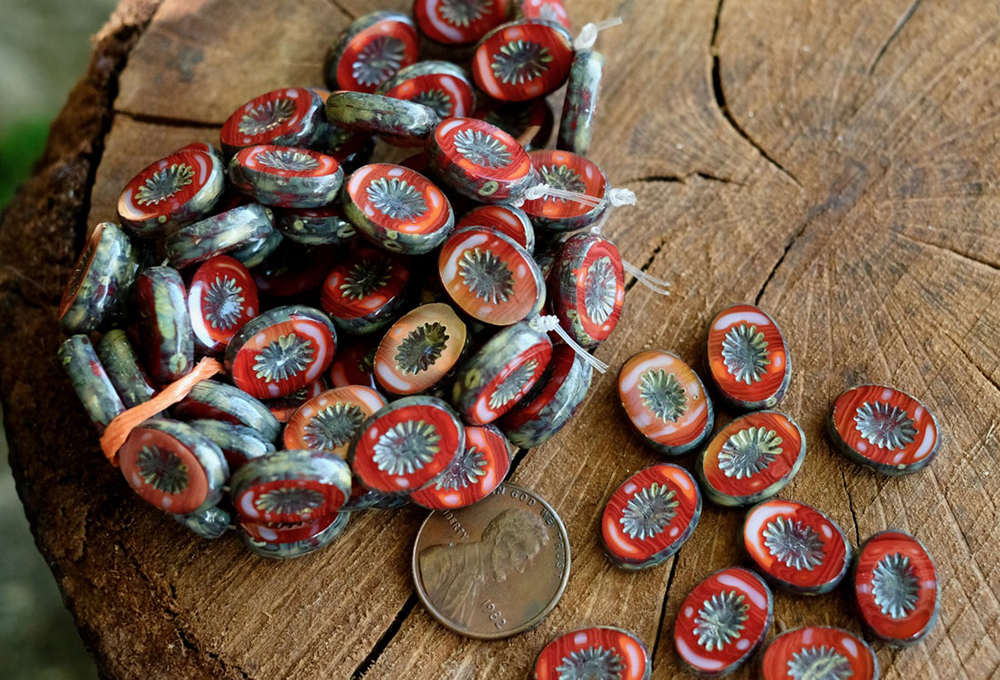 Sam Siegel Q&A On Jewelry Design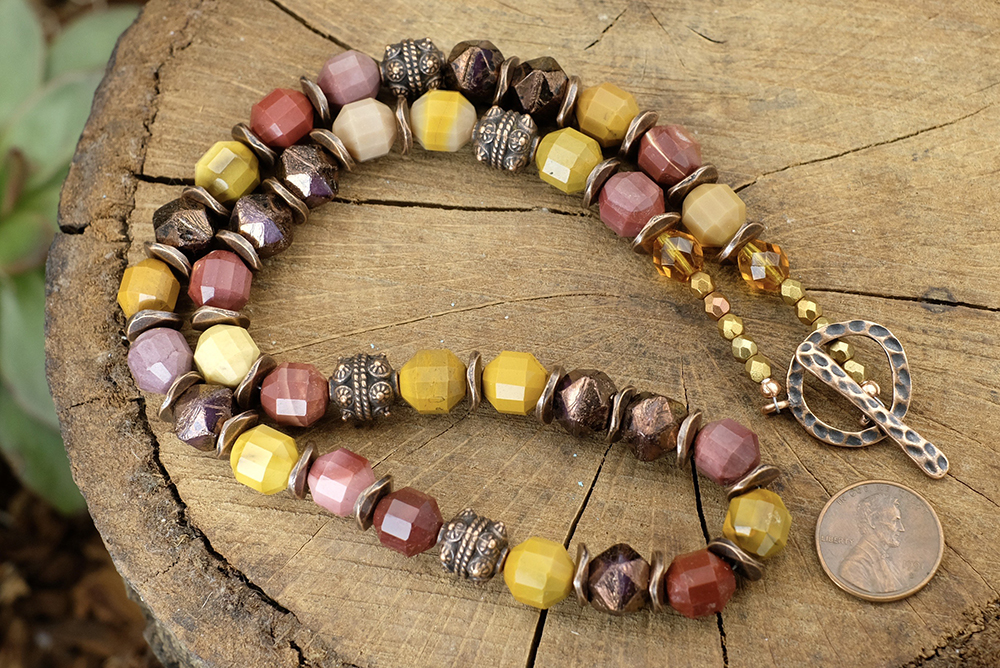 Is there a tool you cannot live without?
I'm a simple man when it comes to creating. I don't tend to have a lot of time to create while running the shop, but when I do my tool list is short: basic pliers, nothing fancy, my good ol' $10 flush cutters that are still kicking just fine despite horribly thick gauges of wire, and a bench block and hammer.
What color palette (or technique) do you love working with?
Copper all day every day! Antiqued copper has always been my go to. It's rustic and earthy and my favorite! If I were to work in silver, I'd have to invest in sterling wire so I could properly patina it--but I'd rather spend my money on gems!
Where do you draw inspiration from for your jewelry designs and color choices?
I am super inspired by my customers! I love seeing what they're making with beads from the shop. Through hosting a weekly class, I've also been crazy inspired by the teachers. Rachel Mallis regularly teaches the wire classes. She is a queen of elegant wirework and dreams up designs that are both sophisticated and accessible. I've learned so much from her the past many months doing the classes with her. (An archive of the classes can be found on the Sam's Bead Shop YouTube channel: YouTube. If you're just starting out in wirework, definitely check out the archived classes!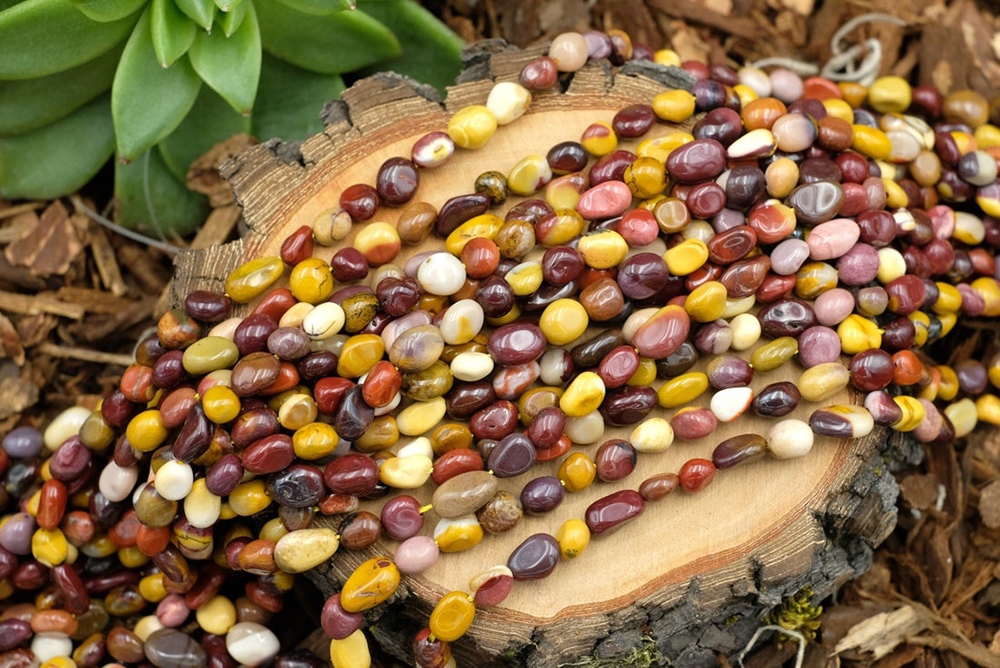 Why do you love Soft Flex Beading Wire?
I feel confident recommending Soft Flex to my customers. It's simply the best stuff on the market, which falls in line with the dependable quality of beads I do my best to maintain in the shop. Good beads + great stringing materials are a natural pairing. I only stock Soft Flex stringing wire in the shop!
Visit Sam's links: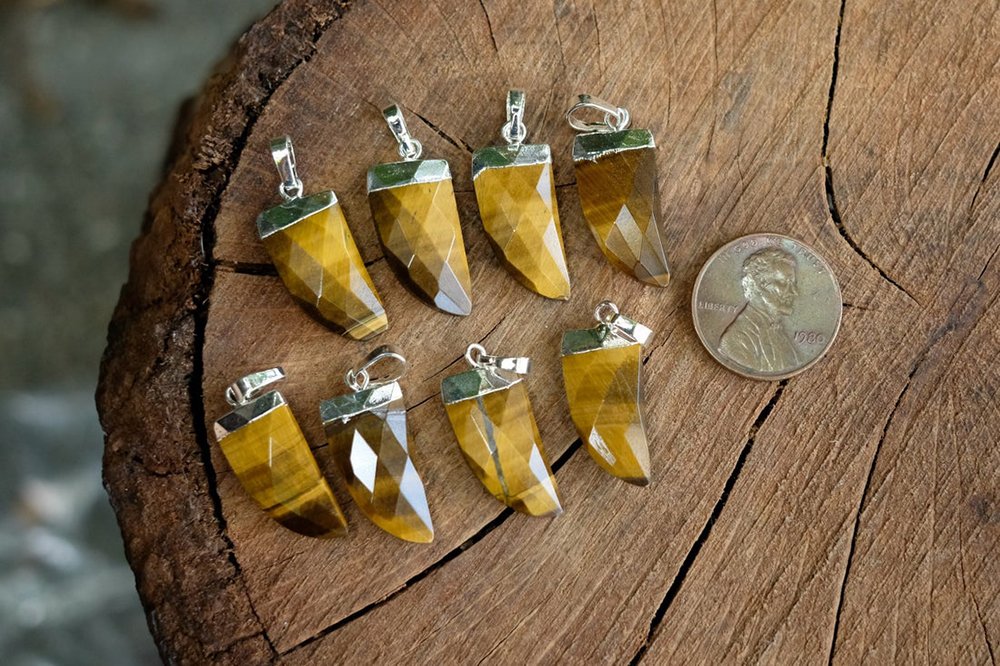 What is your contact info and how can customers best find you or your products?
The simplest way to browse the items in my shop would be on my website: https://samsbeadshop.commentsold.com/
From there, I encourage you to join my email list and/or text list. This is the best way to know when a beading class or New Bead Sunday is beginning: joinsamsbeadshop.com
New beads go up each Sunday in my VIP Facebook group. Classes each Saturday. https://www.facebook.com/groups/SamsBeadShop/
Sam's Bead Shop also has a social bead chat group called the Gem Chat! Come share what you're making! It's an amazingly supportive group and loving community. https://www.facebook.com/groups/thegemchat/
Subscribe to Sam's Bead Shop on YouTube: YouTube
Anything else you'd like to share?
May your beading bring you joy and beautiful moments of calm! May you create beautiful items to cherish and share!
Join our Facebook group – VIB. Stay in the know. Stay up to date. From our bead shows to our video shows and sales, you can stay in touch with us. The community is full of artistic and helpful beaders and crafty people. Inspire and be inspired. Share your pictures and get the beading bug from others!
Visit the Soft Flex Company YouTube Channel!
---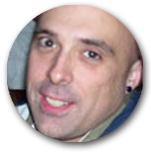 Blog contributor Thomas Soles loves Jazz Age writers and crunchy french fries. His favorite gemstones are Lapis and Pietersite. His favorite hobby is day dreaming. And his favorite mustache is Freddie Mercury's. As you can see, he has a healthy (or possibly unhealthy) sense of humor. You can write to him at Thomas@SoftFlexCompany.com