Would you like to learn how to make Halloween jewelry? We have some great craft ideas for children of all ages. Today, we are looking at the fun side of Halloween. We are making jewelry with the soft colors of candy corn and charming Teeny Tiny Beads. We are leaving the gothic horror look to the pros and embracing the campy side of the most ghoulish holiday of the year. Add an adorable Halloween necklace to your jewelry collection. These easy to follow videos will show you how to make a bracelet your favorite Skeleton Queen will love. Join us for a funky spooktacular time! Let's make some Halloween jewelry!
We have scared up some Halloween jewelry making ideas. We love the spooky stuff, but sometimes it is fun to celebrate the darkest holiday with an equal measure of light and levity. Add a dash of Jack O' Lantern, a pinch of black cat, and a sprinkle of candy corn and you have jewelry that is perfect for a spirited time. These fun designs are playful and fun for the whole family. Invite the grandkids over and let them help your string your next Halloween necklace.
Teeny Tiny Beads

These beads are sold individually. Mix and match!
These fun beads are no longer being imported. Hurry and grab some while you can. You may not be able to find them later!
These fun Teeny Tiny Beads are perfect for children 9 to 99. Holidays, vehicles, animals, and more. Give your next jewelry design some quirky charm. Add these cute little beads to a face mask lanyard or sweet little bracelet. Make a gift for your grandkids or kiddos. Or just make something playful for yourself.
These Teeny Tiny Beads have been produced for over 10 years near the ancient city of Cusco, Peru by the Romero family business that has now expanded to employ over 40 people. The following is a description of the manufacturing process of the Teeny Tiny Beads, taken from an article in Bead And Button, April 2002. 'Bead production starts in the hands of the designers, who sculpt the original animal shapes in clay. Factory workers make production molds from the originals, then press soft clay into the molds to make multiple copies of each piece. To remove an animal from its mold, workers use a metal rod that also creates the hole in the bead. The beads are bisque-fired (a relatively low temperature process) in the electric kilns that the Romeros built themselves, then partially glazed to give some areas of each animal a glossy finish. After another firing, artisans give the animals character and appeal with details added in matte-finish paints. Several thousand beads are produced in each batch, which takes about three days to complete.'
Learn How To Make Halloween Jewelry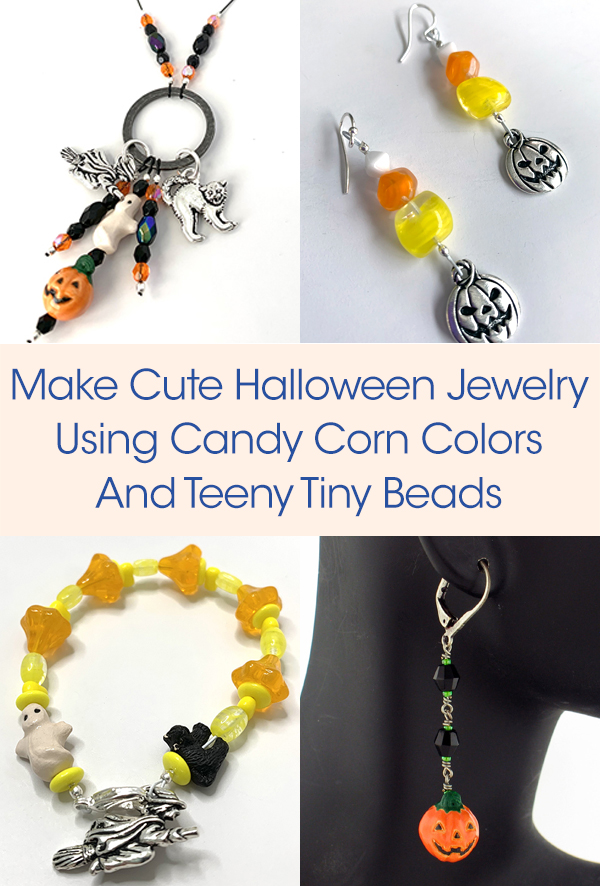 Make a Halloween charm necklace!
Sara filmed a video on her day off. You cannot keep this spirited designer away from her beads! She wanted to participate in the daily Joyful Beading challenge. Joyful Beading is a daily contest we hold on our VIB Facebook group. You can see the challenges at the top of this blog. The day Sara filmed this video was October 9th, the challenge was 'Design with Halloween Charms'. This was a perfect design goal to participate in, Sara had some of our new Teeny Tiny Beads on hand and a selection of Halloween charms from our Hocus Pocus Design Kit (Sold Out). If you are a participant in our daily challenges, don't worry, we did not count Sara's jewelry as an entry. She just wanted to share in the fun!
Sara's instructions are simple and a beginner can design this necklace with ease. Involve your little ones. This is easy to string and finish for an older child. The only hurdle is showing your kiddo how to crimp. Once they master that - they can make any jewelry design they like. We have lots of crimping videos, blogs, and resources if you need to teach somebody how to crimp or would just like to hone your own skills.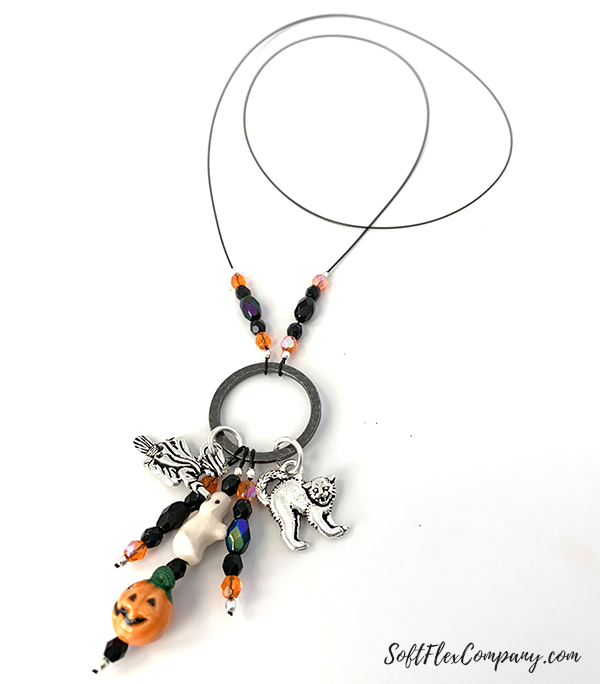 This design is super easy to make and so much fun to look at! It is a perfect Halloween necklace for a glamorous witch or mummy. Make sure you follow our blog and stay close to our social media if you love all things Halloween. We will be making seasonal jewelry for the rest of the year. We will have ooky spooky bracelets and necklaces. And we will eventually be getting into the merry season with designs that will be perfect for all of the little elves in your family!
Jack O' Lantern Earrings
Earrings are fun. This simple beaded earring is a fun Halloween highlight. If you do not like jack-o'-lanterns, you can always go for something more ghostly. This is a great accent for a casual Halloween costume or a full blown Halloween wardrobe. These fun Halloween earrings are great for a workplace setting that does not allow for dressing up - but will let you show some spirit.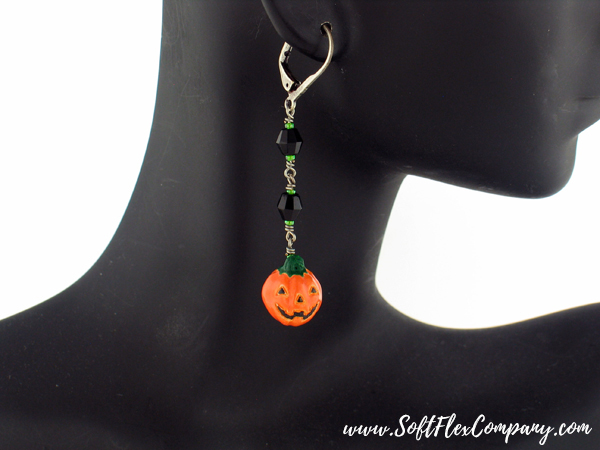 Designer Jamie Hogsett
Skill Level Beginner
24 Gauge Non Tarnish Silver Craft Wire
Antique Silver Lever Back Earrings from Shipwreck Beads - 1 pc
24 Gauge Silver 1 1/2" Head Pins from Shipwreck Beads - 2
Green White-Lined Size 11 Seed Beads from Shipwreck Beads - 12
5mm Black Faceted Czech Glass Bicones from Shipwreck Beads - 4
11x13mm Ceramic Jack O Lantern Beads from Shipwreck Beads - 2
Cutters
Chain Nose Pliers
Round Nose Pliers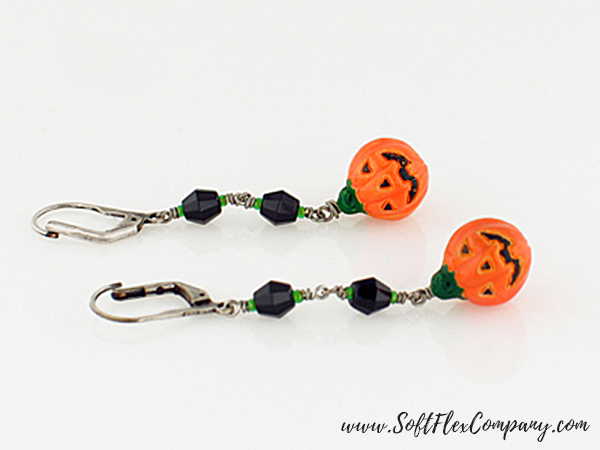 Instructions:

Finished Size: 2 1/8"

Step 1: Use 1 head pin to string 1 jack o lantern bead and 2 seed beads. Form a wire wrapped loop.
Step 2: Use 2" of 24-gauge wire to form a wire wrapped loop that attaches to the previous loop. String 1 seed bead, 1 bicone, and 1 seed bead. Form a wire wrapped loop.
Step 3: Repeat Step 2, attaching the final wrapped loop to 1 lever back earring.
Step 4: Repeat Steps 1-3 for a second earring.
Make Your Own Candy Corn Bracelet & Earrings for Halloween
Kristen showed us how to make Halloween jewelry with our Halloween Mini Design Kit. This kit is chock full of happy nostalgia. The soft, cozy colors of the candy corn palette will remind you of great memories of being a kid or a proud parent of a grim grinning ghost. The tones are warm and perfect for autumn fashion. The delicious beads inside are sure to inspire some sugary sweet designs. This is a kid friendly kit. Supervising a child while they make jewelry is a great way to ignite their creative fire. Give your goblins the gift of imagination this Halloween with this adorable kit of beading supplies.
Our design kits are made to be self-contained jewelry making resources. We include beads, findings, and wire. You just need the most basic tools to make jewelry - crimping pliers and cutters. If you have those on hand, you can make your own unique pieces. If you are missing those tools, you can find them on our website.
Halloween Mini Design Kit
Crimping Pliers
Cutters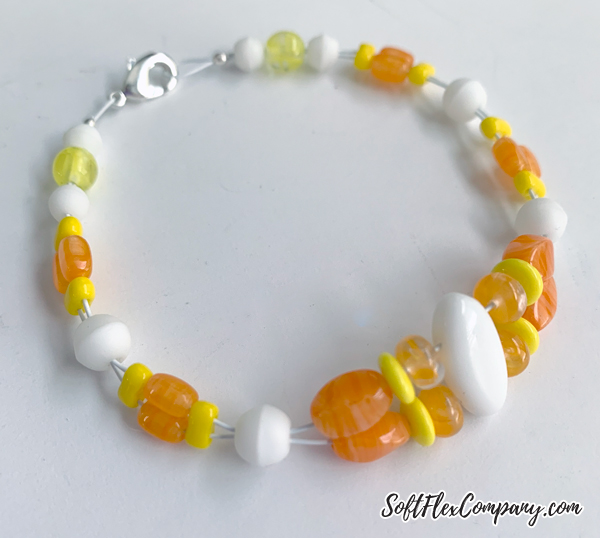 The Halloween Mini Design Kit is a limited time holiday exclusive. It is filled with candy corn colored Czech Glass beads, white Soft Flex .019 Diameter Medium Beading Wire, ear wires, crimps, a clasp, two orange mini bead stoppers and two fabulous jack-o-lantern charms by TierraCast! You just need cutters and crimping pliers and you have everything to get started making jewelry. This mini kit is wonderful idea for a Halloween craft along, possibly over video chat! Share the joy of creativity with beading friends, your grandkids, or introduce someone new to beading with this sweet Halloween treat.
Sara Shows Her Children How To String Jewelry With The Halloween Mini Design Kit
Sara loves giving the gift of beading and creativity. She wanted to share our new Halloween Mini Design Kit with her daughters. This kit is perfect for older children and supervised play with the youngsters. Keep a watchful eye with children that are still putting objects in their mouths. A little guidance is all that is needed when letting your kids or grandkids string their jewelry. Add some helpful input here and there and children will figure out their own way. Their finished design ideas can surprise even the most cynical designer. Watching little minds work is so fun!
What is even more fun than playing with beads and making jewelry? Dressing up as your favorite heroes or movie characters and making jewelry! Sara's daughters made stringing fun by dressing up as Jessie and Bo Peep from Toy Story. How fun would it be to be a kid again? Wouldn't it be nice to enjoy your favorite hobby all decked out in your favorite character's gear?
The girls went about making a pattern they liked before Sara had them string their design. Pattern recognition is, of course, part of development. Encouraging pattern creation is a way to reinforce creativity and intelligent thought. Bead stringing is a part of STEAM education. Critical thinking skills are important for helping a child develop into a thoughtful and mindful adult. Bead stringing is great for collaboration, critical thought, problem solving, and hands-on learning. Bead stringing will help your kiddos learn to embrace and value art. I bet you just thought beading was fun - who knew it could be such an incredible tool?!
While her girls spent their time designing their patterns, Sara unveiled our newest items. These products hit our website the same day Sara filmed her video. We launched a new series of Pantone inspired bead mixes, bead strands, and a new Quad of beading wire. If you love Pantone color and fashion - we have some of the fall collection for you! We color matched our wire (taking some artistic liberty). Pantone knows color! Our Quad and beads will keep your jewelry topical and in style.
If you love stringing beads and designing jewelry, make sure you involve your littles. They would probably enjoy helping you finish your next necklace. If they are younger, make sure are vigilant that they do not put anything in their mouths. Beads, crimps, and other small items can be a choking hazard. And, let's be honest, some beads look delicious enough to eat!
This was a fun video. Sara kept it short. It is not easy to trying to keep the little ones focused and do a video at the same time. But she managed to keep everybody on task. Sara is a great mommy! Include your children in your next creative endeavor. If you are a beginner beader, we have lots of resources on our website. You can find videos and how-to blogs on virtually all of our jewelry products. If you need beads and stringing options, we have beading kits and lots of colored wire.
If you think your children might have a hard time working with a beading wire, we have other options as well. Stretch Magic is perfect for children. Stretch Magic is an elastic like material that is very sturdy and very forgiving. Your kids can be rough with their jewelry and you can be assured they will not need to restring a broken design. Just make sure you learn how to finish the cord. Stretchy cord can be finished with a knot. You can also use a glue, like Special T Glue, to seal the knot so it never comes undone. Involve your family. Give the gift of beading and creativity!
Join our Facebook group – VIB. Stay in the know. Stay up to date. From our bead shows to our video shows and sales, you can stay in touch with us. The community is full of artistic and helpful beaders and crafty people. Inspire and be inspired. Share your pictures and get the beading bug from others!
Visit the Soft Flex Company YouTube Channel!
---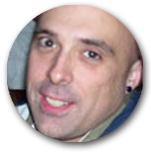 Blog contributor Thomas Soles loves Jazz Age writers and crunchy french fries. His favorite gemstones are Lapis and Pietersite. His favorite hobby is day dreaming. And his favorite mustache is Freddie Mercury's. As you can see, he has a healthy (or possibly unhealthy) sense of humor. You can write to him at Thomas@SoftFlexCompany.com