It has been a crazy week! Midsummer Market 2022 is here and we are busy adding new items to our online catalog. Make sure you check out the world's biggest online beading event this weekend! If you catch the jewelry demonstrations and presentations live, you can be sure to find some amazing deals and possibly win big prizes! Also, check out the videos in our recap. We learned how to Peyote Stitch with Soft Touch Beading Wire. We explored the innovative world of seed beads. We learned how an working artist packs their luggage for vacation. Lots of fun!

Kristen is on vacation this week, but she took a moment to discuss how a creative soul travels. Want to know what a professional artist packs in their travel bags? Take a look at her carry-on! Join Sara and Danielle Wickes, from John Bead, for a seed bead beading party! Danielle taught Sara some new Peyote Stitch techniques with Soft Touch Beading Wire and seed beads. If you love seed beads, make sure you visit The Great Bead Extravaganza Facebook group. Seed beads are the trendsetting topic of the month. Also, check out the bonus bracelets Danielle made with beads from Sam's Bead Box and Soft Flex Beading Wire. Look who showed up at Allegory Gallery - Kristen! She visited the gallery and hung out with Andrew and Cynthia, from Green Girl Studios before she flew home. Cassandra Spicer showed us how to wire wrap petals last week, this week she showed us how to make petal drop earrings. Marcie Creates made a jewelry set using Soft Flex wire. What a week of fun jewelry projects. And things are just getting started! Don't miss Midsummer Market at TGBE!
Want to add a piece of the heavens to your crafts? In this gift set, you will find an otherworldly collection of buttons, charms, pendants, and crimps. It is a galaxy of beading supplies at a great price. If you are watching all of the news about the James Webb Telescope with keen interest, you are going to love this mix of goodies!
Contents:
• 3 Sun/Moon Pendants (1 in each: Antique Gold Plated, Antique Silver Plated and Antique Copper)
• 2 Buttons (1 in each: Antique Gold Plated and Antique Silver Plated)
• 2 Starburst Charm (1 in each: Antique Gold Plated and Antique Silver Plated)
• 80ct 2x2mm crimp tubes (20ct in each: Gold Filled, Sterling Silver, Sterling Silver Black Oxidized and Copper)
This Gift Set was designed for TGBE Midsummer Market. The show begins with preview night on July 22nd. The event occurs on July 23rd and July 24th. Check it out live and be a part of a huge craft loving community. Learn how to make jewelry and find big sales! Make friends and win fun prizes!
Sara will be doing a live broadcast on the Soft Flex Facebook page on Saturday, July 23rd at 1pm (PT). This video will be available for replay after.
Supplies are very limited. Don't miss out!
Jewelry Making Videos
The Great Bead Extravaganza Is Back! Midsummer Market 2022 Is This Weekend!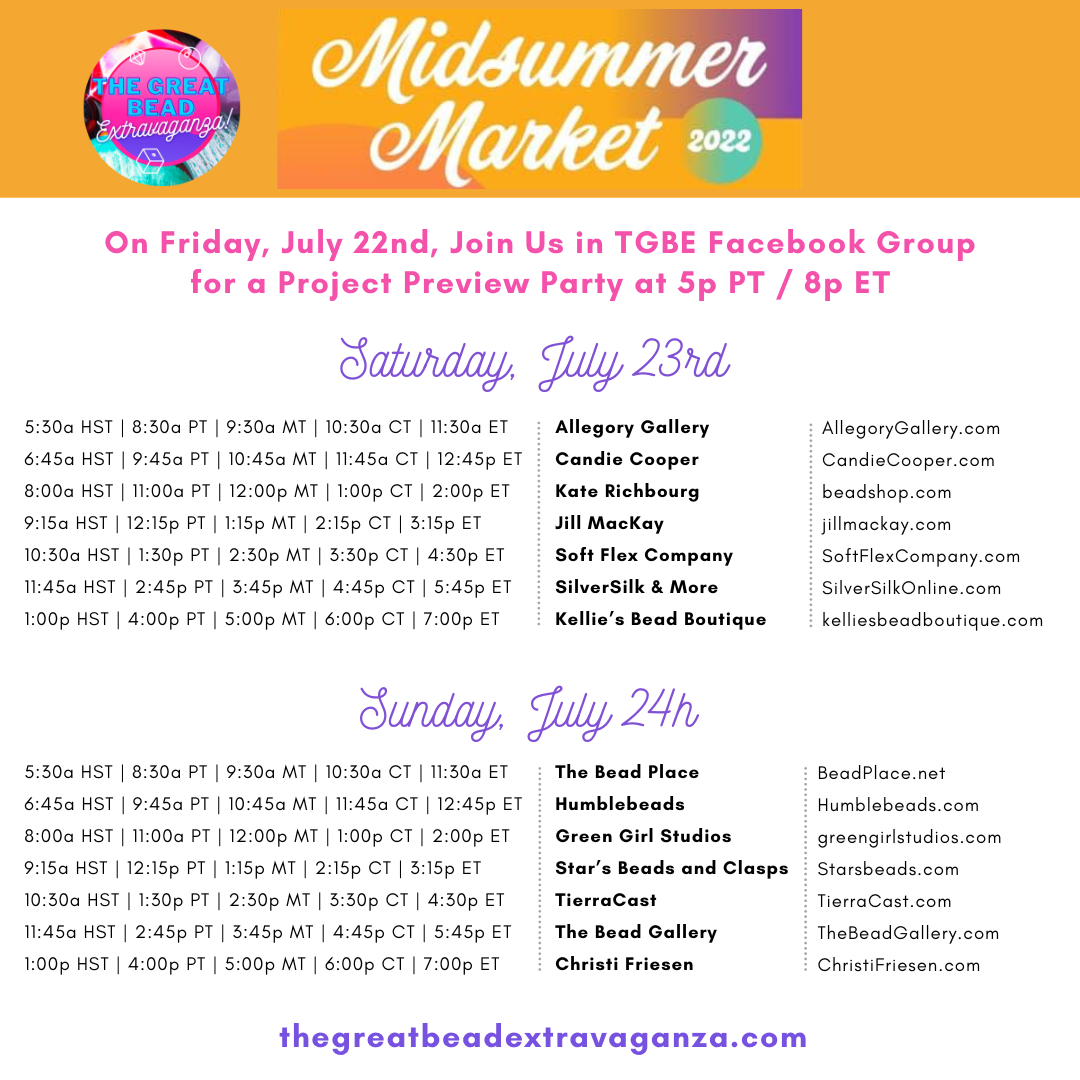 The big show is back! The Great Bead Extravaganza returns this weekend. Don't miss out on the excitement. Walk the halls of a massive virtual bead show. Enjoy jewelry making demonstrations from exciting designers and exhibitors. Find a sale and restock your beading supplies. Catch the shows live and grab a giveaway. TGBE is the hot spot for learning new techniques and making new friends in the beading community. You can't afford to miss out on the fun!
How To Pack A Creativity Travel Bag For Art And Jewelry Making While On Vacation
Kristen is on vacation this week. She is in Pennsylvania. A nice little break from the scorching heat in Arizona. She had not planned on filming an episode of Free Spirit Beading, but a rainy day inspired her to make a fun video about how she travels. Want to know what Kristen includes in her carry-on? Want to know what the essentials are packed in her travel bags? She shows us how an artist makes use of their vacation luggage. Learn how to bring an artist studio with you. Being on the road doesn't have to mean being disconnected from your crafts and favorite hobbies.
If you have ever joined Kristen for a live show or have caught one of her projects on our social media, you have probably noticed that she is a professional artist - as well as a jewelry designer. Being creative, for her, is as essential as breathing. A day without crafting, bead stringing, or painting is a day that was a wasted opportunity.
Kristen did not film a jewelry demonstration this time. But this video is a great look at the life of an artist. If you would like to know what is in her luggage, follow the link below to go to her blog and get an itemized list of what she packs in her artist travel bag.
How To Pack A Creativity Travel Bag For Art And Jewelry Making
Live Beading Party With Danielle Wickes Of John Bead - Make Jewelry With Seed Beads & Beading Wire
It's a seed bead beading party! Danielle Wickes returned for another exciting beading session with Sara. Danielle is a jewelry designer and a content creator for John Bead. She loves to explore color and new ideas. This week, we wanted to see what she would do with seed beads. Seed beads have been on our mind all month. The Trendsetting designers and exhibitors that comprise the big show over at The Great Bead Extravaganza Facebook group have posted their thoughts and seed bead projects. Seed beads are the trendsetting topic of the month, at the group.
If you love seed beads, you can find all the trendsetter posts in the Facebook group photo albums.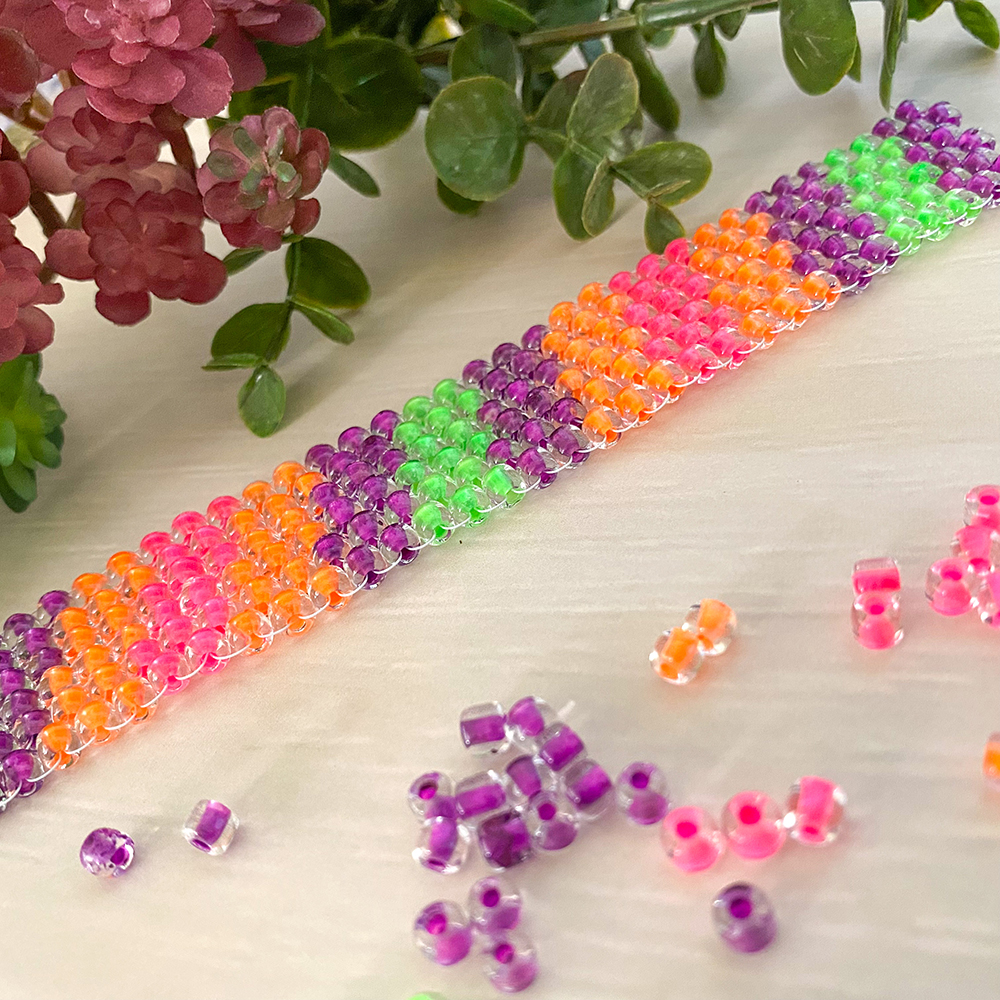 One of the questions Sara has fielded for - years - is 'can you use Soft Flex Beading Wire for Peyote Stitch?' Sara would respond that, no, she did not think the wire would be supple enough or thin enough to support a Peyote design. Sara felt our wire would flair out and not cinch tight enough to make Peyote Stitch viable. Danielle reached out to Sara and told her that she thought it was possible to make a Peyote design with beading wire. Sara sent Danielle some Soft Touch Very Fine .010 diameter wire. Danielle sent Sara a lovely Peyote Stitch bracelet, made with Soft Flex wire, in return.
Danielle is amazing. She accomplished something Sara did not think was possible. And then Danielle taught us some jewelry making techniques. Don't miss these fantastic beading party. You are sure to learn some new tips and tricks for beading. And if you love seed beads, you are definitely going to get inspired for a new project!
Seed Beads
Soft Touch Beading Wire .010 Very Fine Diameter
Clasp
Crimps
Crimping Pliers
Cutters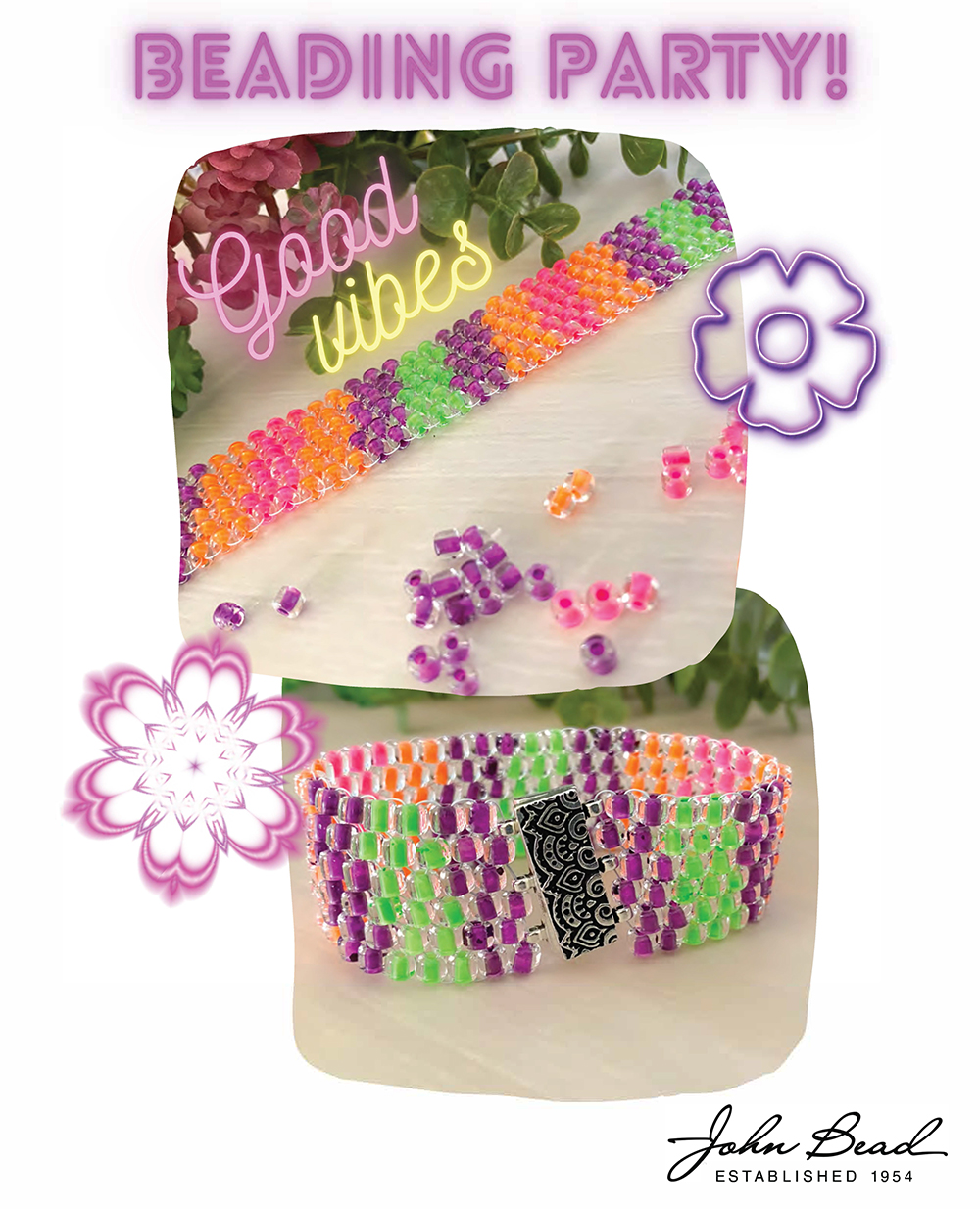 Danielle created a PDF of the instructions on how to create this amazing bracelet!
Click here to download PDF instructions.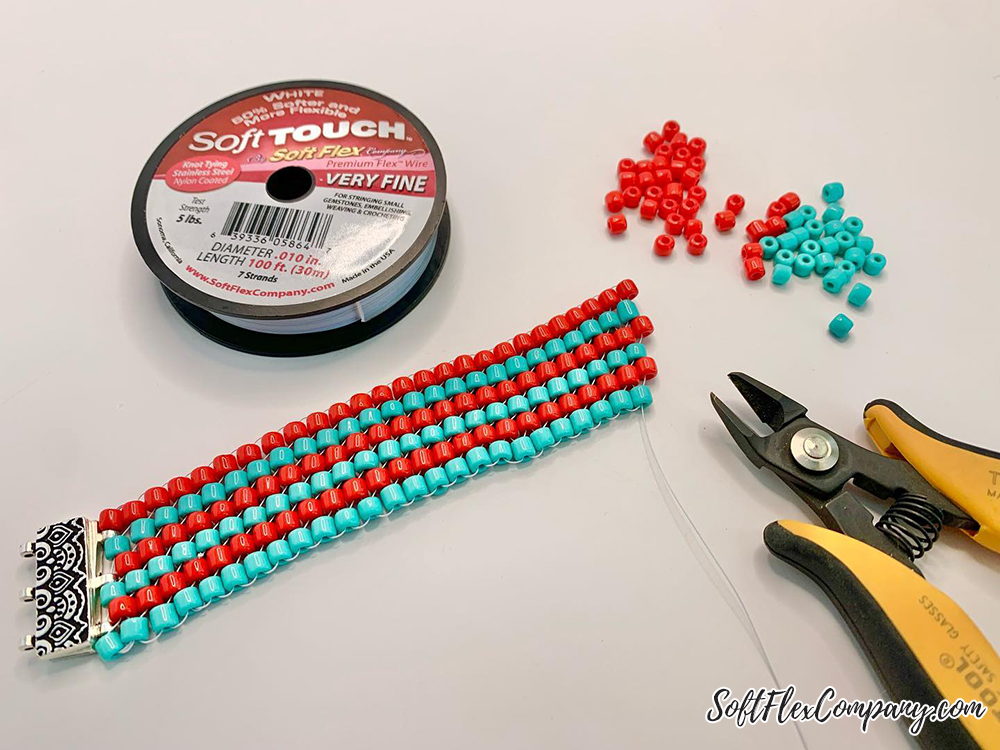 Danielle Wickes: Bracelet Collection Featuring Soft Flex Wire And Sam's Bead Box Beads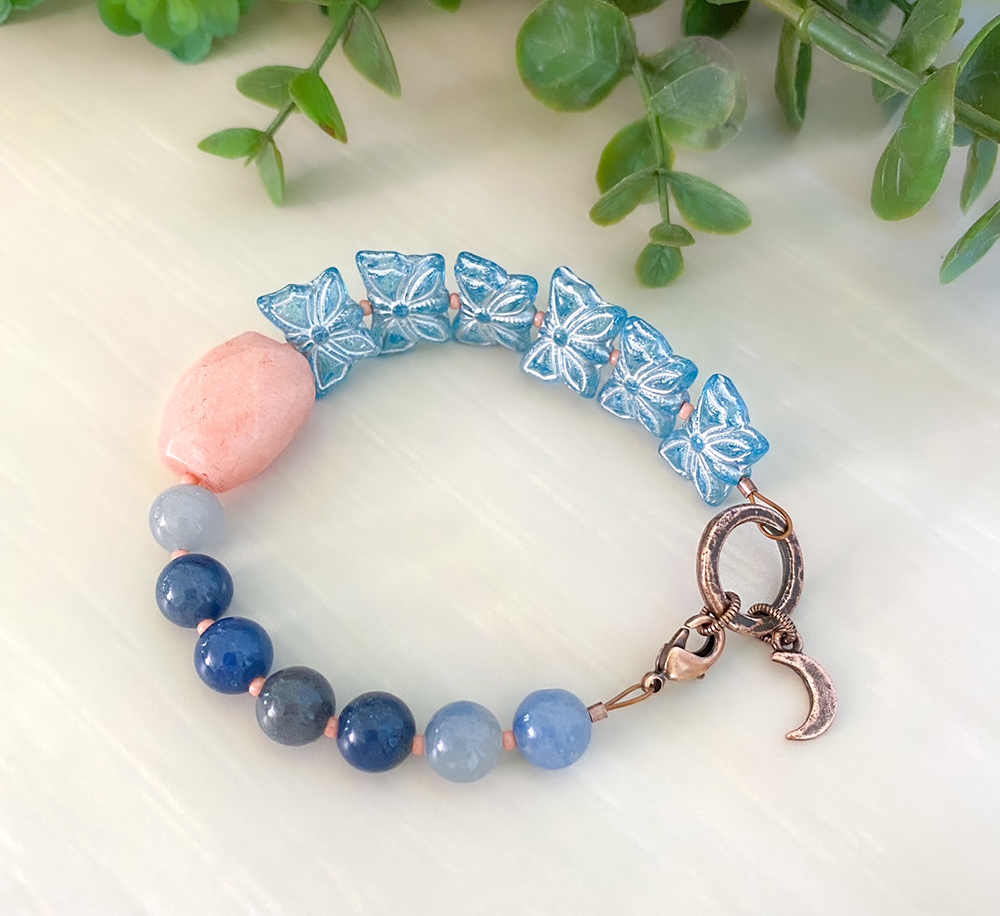 We can't get enough of Danielle's amazing jewelry. We had to share these stunning bracelets!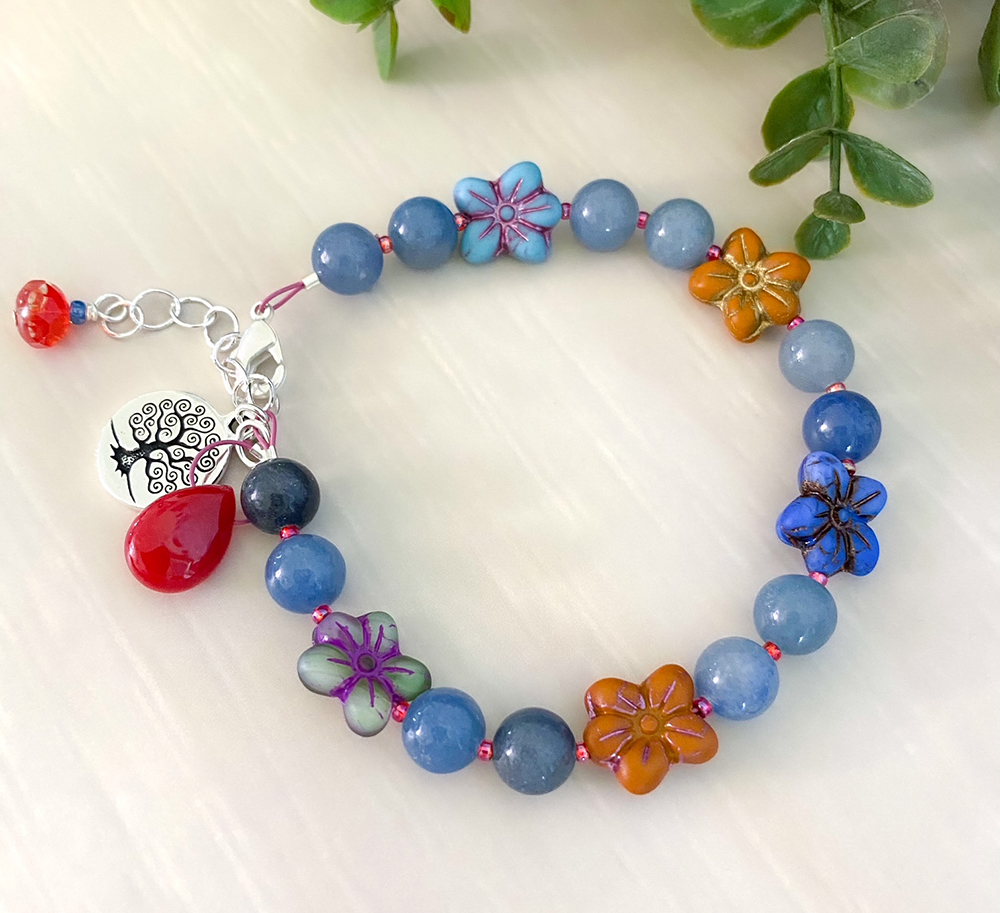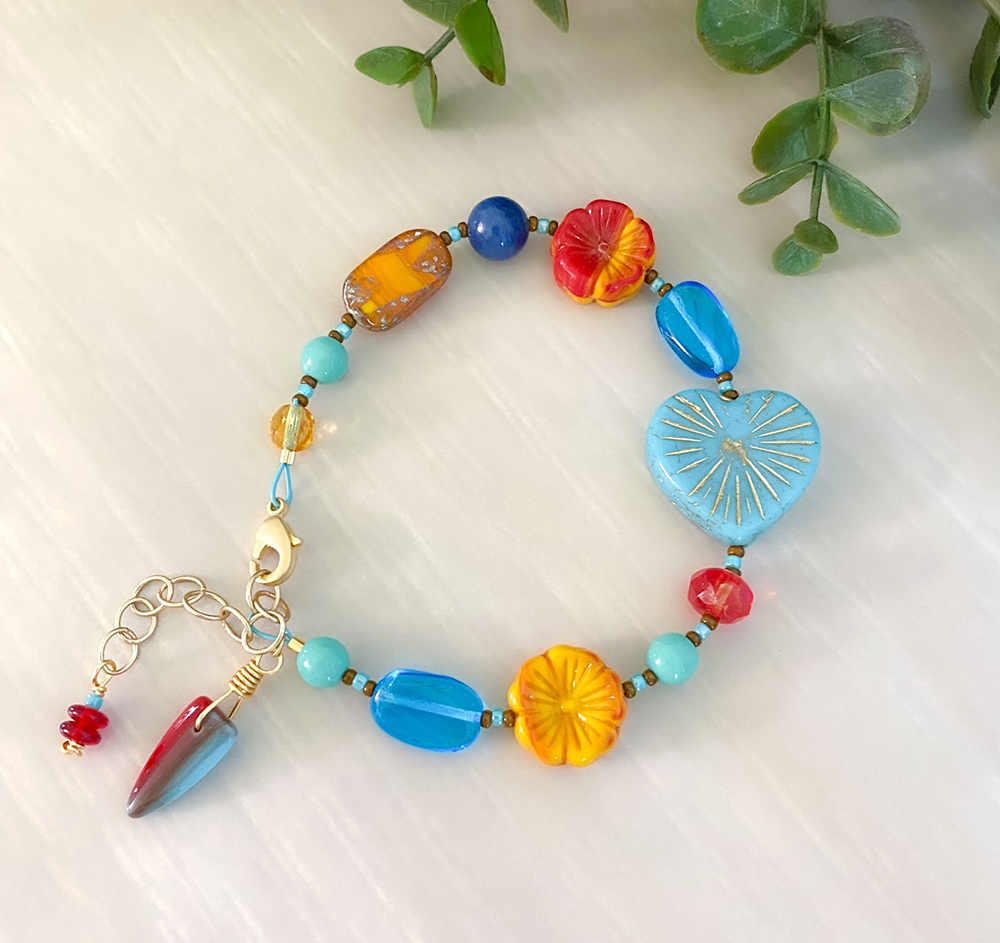 Allegory Gallery: Hanging Out With Green Girl Studios And Soft Flex Company
Beads To Live By: How To Make Large Petal Drop Earrings
Click the image above to view the video - or click here.
Marcie Creates: Color Theory For DIY Jewelry Making Projects
Join our Facebook group – VIB. Stay in the know. Stay up to date. From our bead shows to our video shows and sales, you can stay in touch with us. The community is full of artistic and helpful beaders and crafty people. Inspire and be inspired. Share your pictures and get the beading bug from others!
Visit the Soft Flex Company YouTube Channel!
---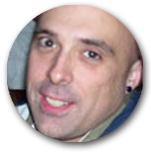 Blog contributor Thomas Soles loves Jazz Age writers and crunchy french fries. His favorite gemstones are Lapis and Pietersite. His favorite hobby is day dreaming. And his favorite mustache is Freddie Mercury's. As you can see, he has a healthy (or possibly unhealthy) sense of humor. You can write to him at Thomas@SoftFlexCompany.com