Purple Petals and SilverSilk Capture Chain Tutorial

Last week on Free Spirit Beading with Kristen Fagan, I opened the Purple Petals Bead Mix (sold out) and made a necklace. I combined silver leaves and beads from bead mix with SilverSilk Capture Chain and hammered cones for an elegant necklace design tutorial for Fall!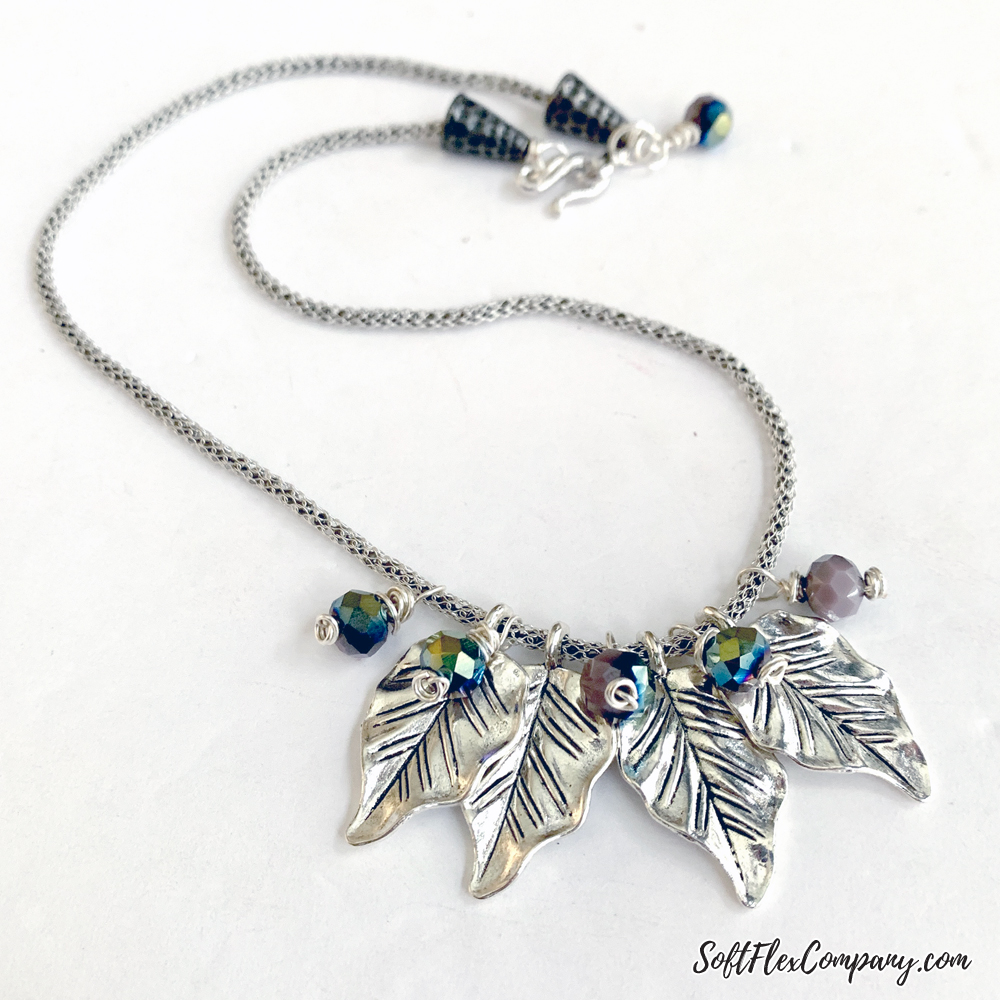 Supplies:
Soft Flex Craft Wire - 20 and 22 Gauge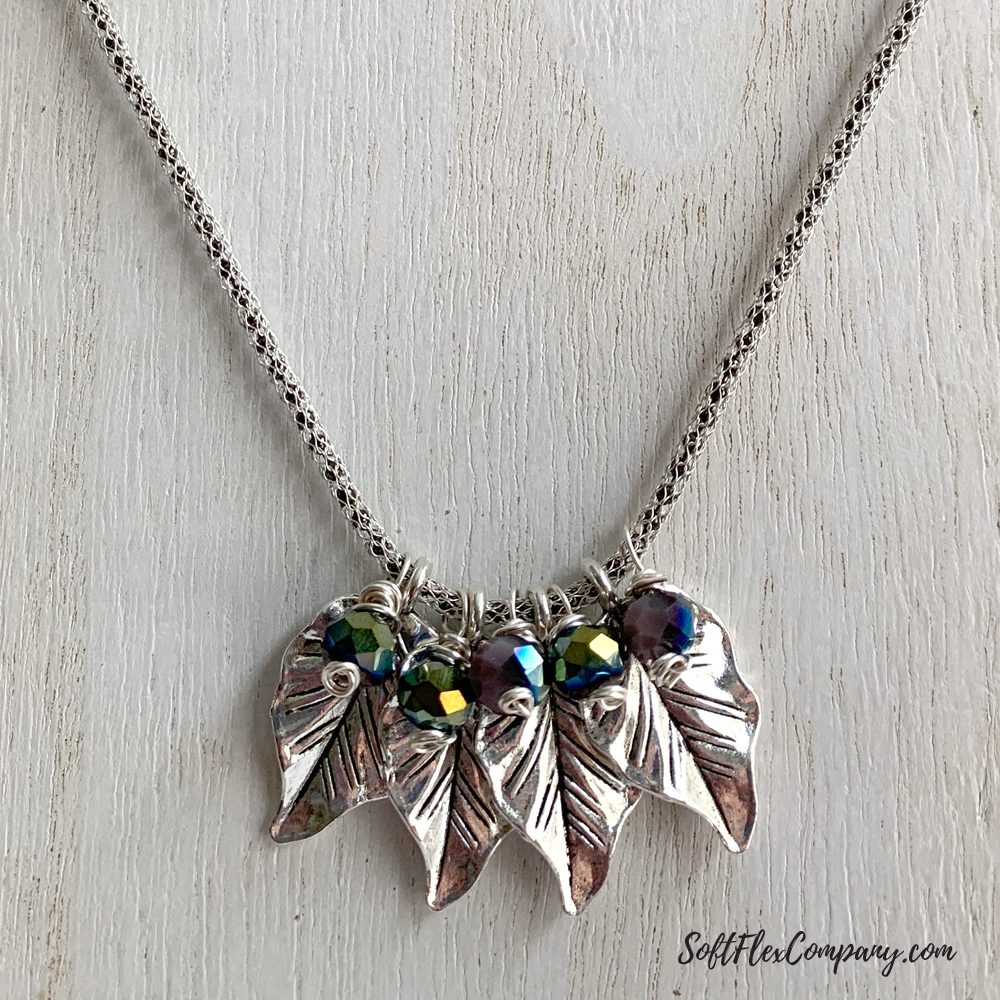 I shared how to create your own head pins using Soft Flex Craft Wire from a technique I picked up from Sara Lovecraft. You could also simply use head pins but, I think it's nice to have this technique in your tool box for times when you may not have a head pin or when you want to create all the bits and pieces in your design.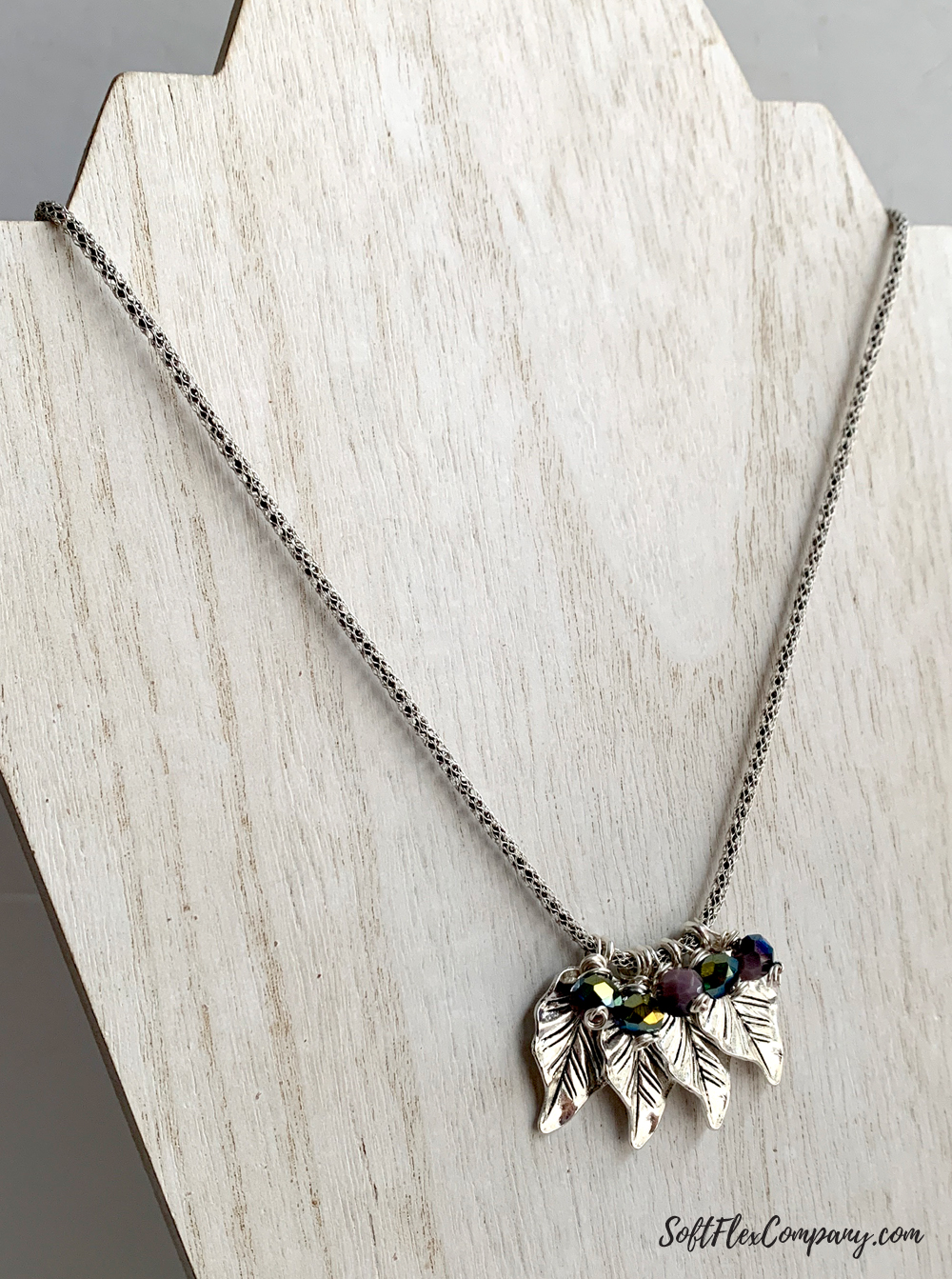 Capture Chain is made by knitting a 32-gauge, permanently enameled wire over a 2mm silver-plated ball chain to create an exquisite 3mm round knitted wire cord that is second to none. The ball chain confers structure and weight, while the knitted wire lends beauty and intricacy to the jewelry. This knitted wire Capture Chain is super soft and super flexible when you work with it, and it comes in over 25 colors - talk about range! I used the Urban Capture Chain color in this design.
Although the beautiful Purple Petals Bead Mix is sold out, we do introduce a similar exclusive bead mix with a new theme for sale every month at SoftFlexCompany.com.
Join me live for a jewelry making tutorial on Soft Flex Company's YouTube channel or Facebook Page on Mondays.
More Jewelry Tutorials You May Enjoy!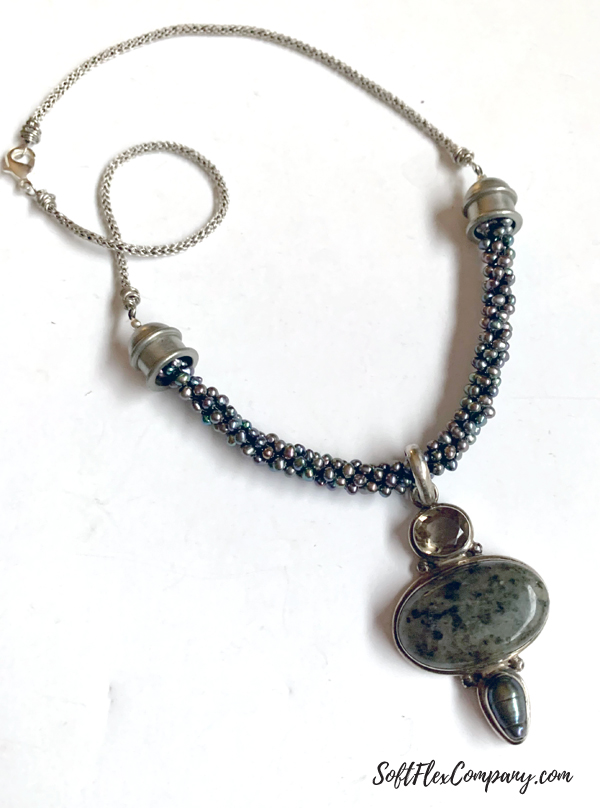 8 Strand Beaded Kumihimo Pattern with Pearls and Soft Flex Wire
Click to see this tutorial on our Beading Blog
4 Jewelry Ideas Using 2019 Fall/Winter Pantone Colors And SilverSilk
Click to see this tutorial on our Beading Blog
House of Cunning Snake JJB, Soft Flex and SilverSilk Necklace
Click to see this tutorial on our Beading Blog
Join the Fun in our Facebook Group Today! Stay in the know. Stay up to date. From our bead shows to our video shows and sales, you can stay in touch with us. The community is full of artistic and helpful beaders and crafty people. Inspire and be inspired. Share your pictures and get the beading bug from others! Visit the Soft Flex Company YouTube Channel!

---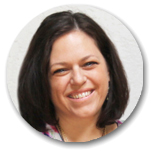 Kristen Fagan is a Website Graphic Designer and Jewelry Making Educator for Soft Flex® Company. She is the co-author of Seed Bead Revolution, an artist and creativity guide. She lives in Arizona with her husband, their two sons and two dogs. When she's not painting, drawing or beading, she enjoys reading, yoga, exploring the outdoors and traveling. Her favorite stones are Turquoise, and Quartz and she can't bead without Bead Stoppers. Contact her at [email protected] or visit her Website | Facebook | Instagram