Are you always pressed for time? Are the hours in the day getting shorter and shorter? Do you wish you had a couple more minutes for the important things in life? Take a little time to pamper yourself. Learn a new craft. Create beauty. We have been filming Instagram Reels. Our quick clips are 30 seconds long. They offer a speedy look at how to make jewelry or master jewelry making techniques without having to spend time watching a longer video. You may not absorb all of the knowledge and tips a longer video will provide, but these little nuggets are sure to fire up your inspiration. Learn how to make jewelry in mere seconds on our Instagram page!

If you have not checked out our Instagram Reels, you can catch up here! We are showing the top ten Reels we have posted. These are our most popular Reels. Learn how to make earrings. Learn how to use a button as a clasp for a DIY bracelet. Learn how to patina paint your components and make jewelry that is truly one of a kind.
All of this in 30 second bites.
Soft Flex Company's Top 10 Instagram Reels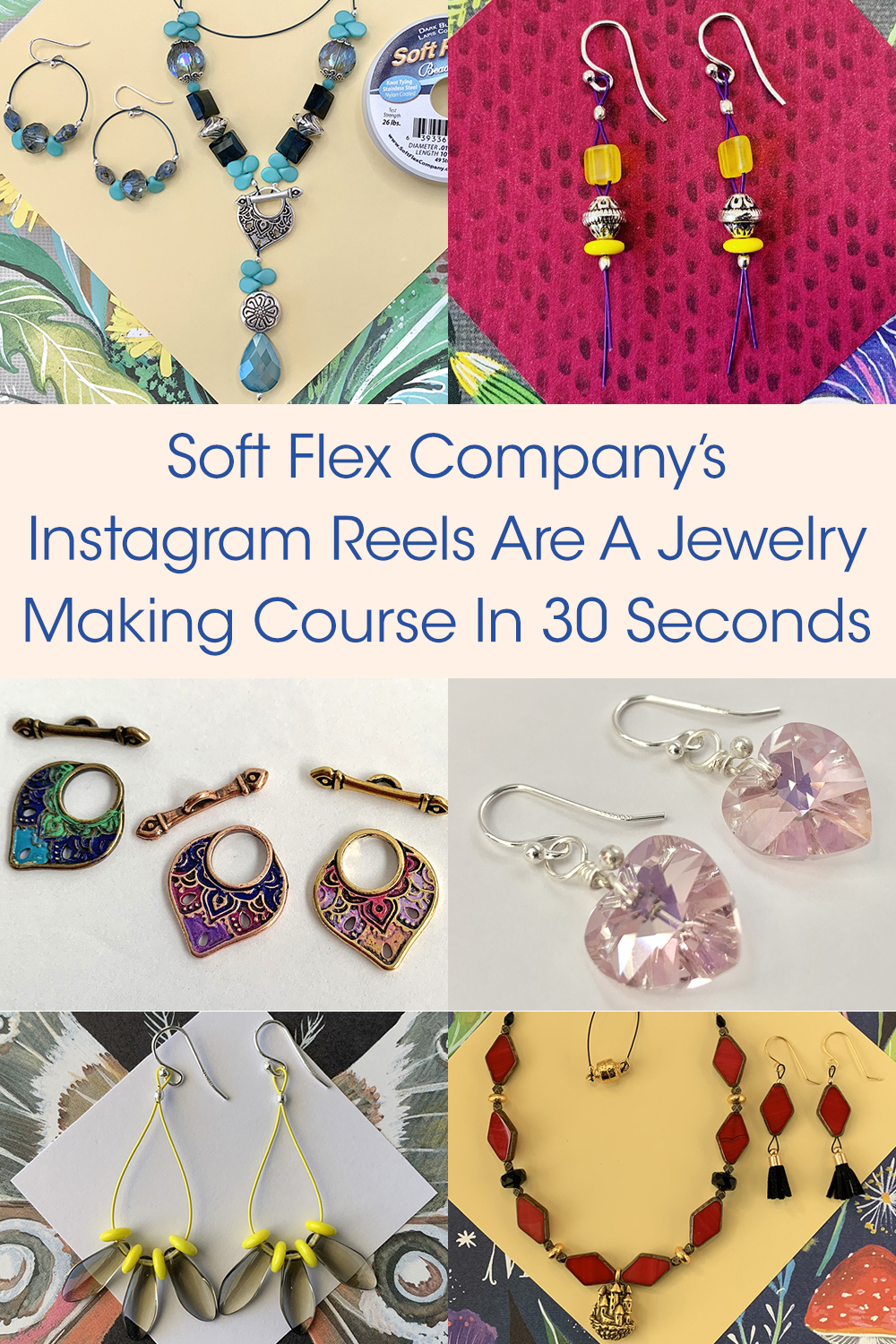 If you want to take a deeper dive, all of these projects (or variants of these DIY jewelry ideas) can be found on our blog, YouTube or Facebook. We would love to see your handiwork. If you make jewelry inspired by our Instagram Reels, please post your work on our VIB page!
Pretty As A Peacock Earrings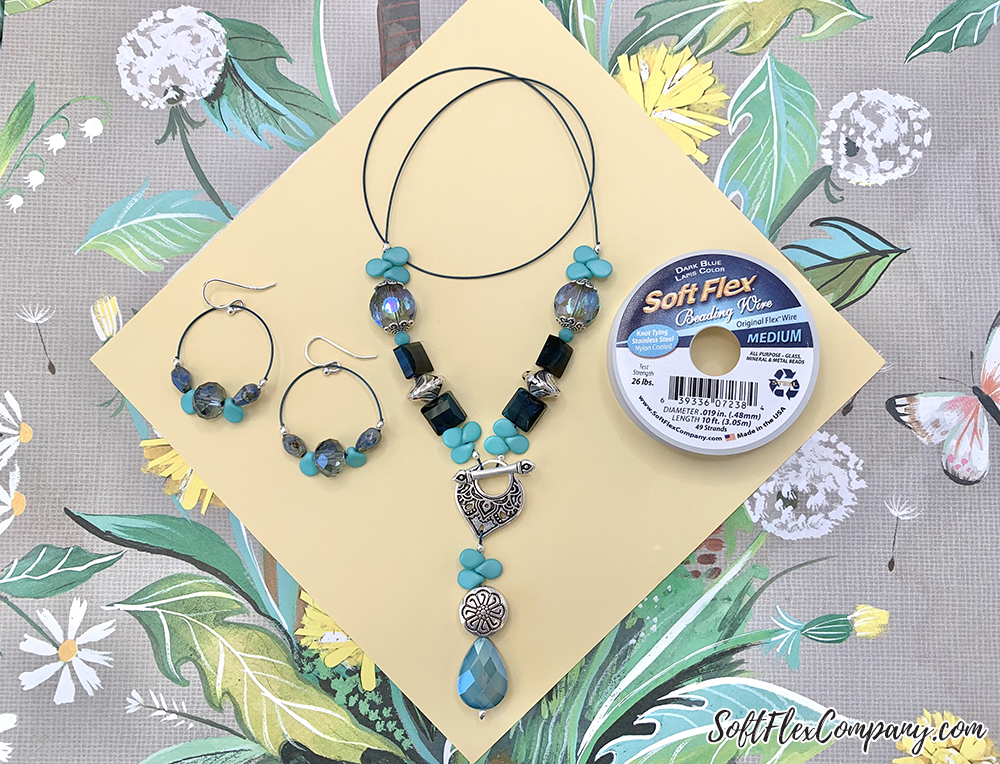 DIY earrings are incredibly simple to make. With only a sparse selection of beading wire and beads, you can create a gorgeous pair of earrings. Vary your wire colors and you have handmade jewelry for every occasion. Sara created this lovely set to complement the necklace she made using our Pretty as a Peacock Design Kit (Sold Out).
Learn How To Use A Button As A Clasp For A Bracelet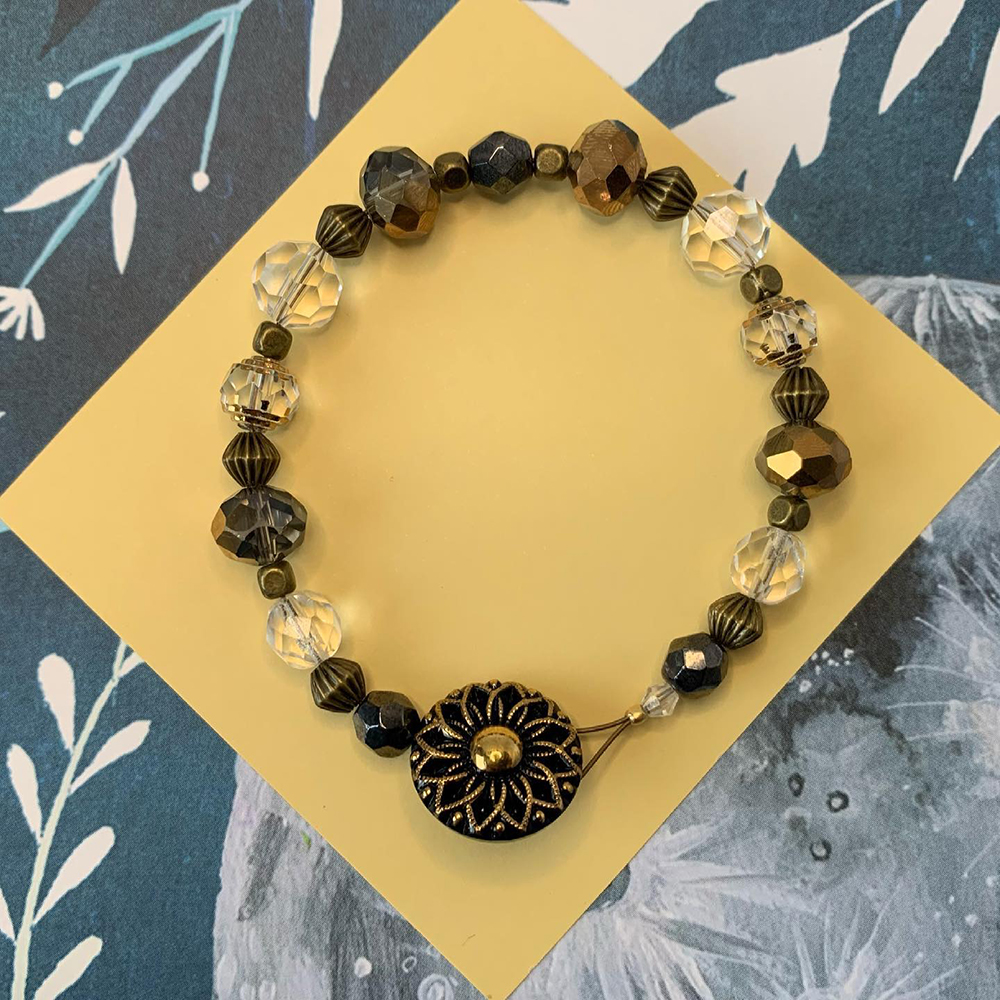 We have a Joyful Beading bead-along in our VIB community. Our most recent Joyful Beading coincided with National Craft Month. Joyful Beading is a couple weeks to month long event where we post a prompt each day and our community members make jewelry that matches that prompt. We randomly select a winner the next day and credit that lucky person with ten dollars to spend on our site, however they like. For this bracelet, Sara followed the prompt 'Use a Button in a Jewelry Design'. Buttons make great clasps!
How To Make Earrings Using Pantone 2021 Colors
2021 Pantone colors are vivid and intoxicating. Amethyst Orchid and Illuminating Yellow are sure to add some Spring to your step. Be on trend with Pantone color matched jewelry. This pair of earrings is easy to make and you can add your own variations. You can also go for hoops instead of dangles. Wear jewelry that never goes out of fashion when you color match with the color experts!
Learn How To Patina Paint Your Jewelry Components
Vintaj Patina Paints are a great way to add some real artistic flair to your jewelry. For this project, we chose TierraCast clasps and made them radiant with some swirling patina blends. Our Free Spirited designer, Kristen, is an artist as well as an accomplished jewelry designer. She showed us how to make clasps that do not simply sit in the background, but demand as much attention as the beads strung on the design. Learn this technique in 30 seconds!
Add A Tassel To Your Next Pair Of Handmade Earrings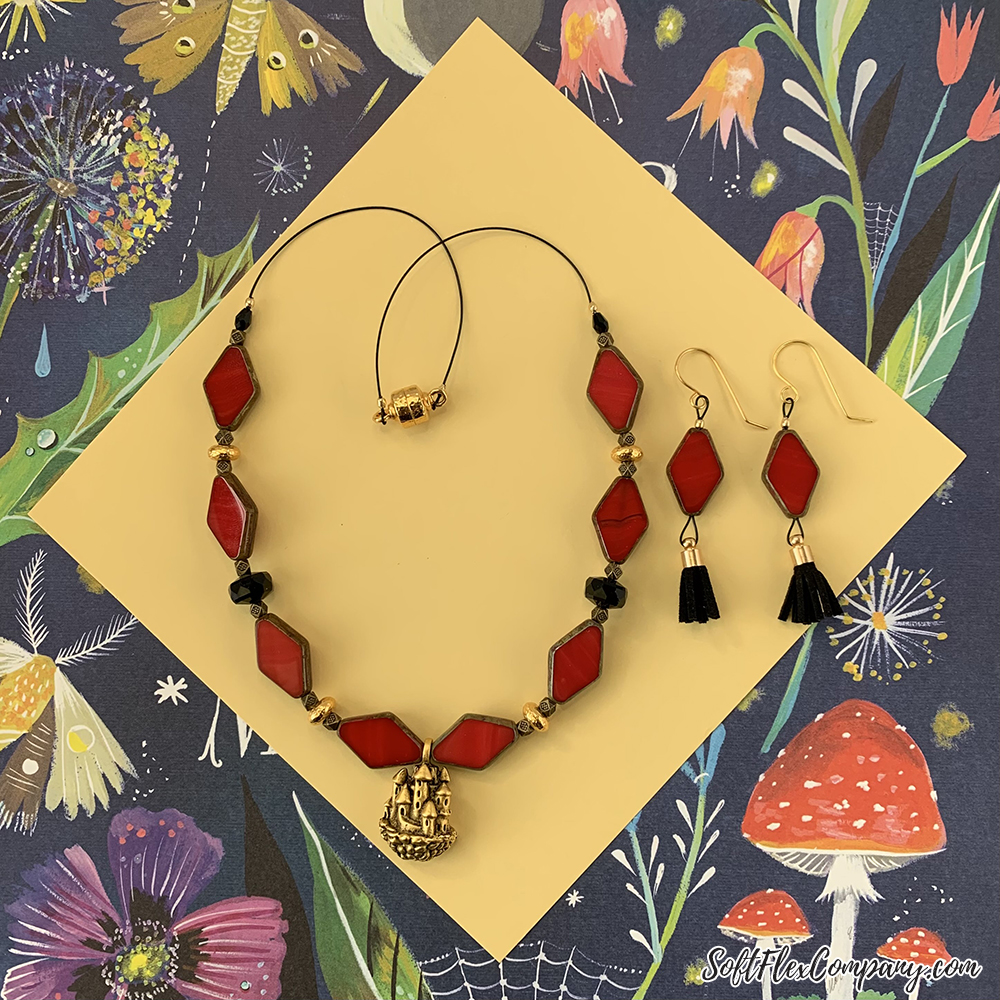 Want to add an extra visual element to your newest pair of DIY earrings? Add a tassel! This pair of earrings is super simple. Ear wires, a couple inches of beading wire, Czech Glass beads, crimps, and a tassel are all you need to finish an elegant set. Make DIY earrings that complement your favorite necklace or bracelet!
St. Patrick's Day Jewelry Is Your New Lucky Charm
Happy St. Patrick's Day! What better way to add a touch of green than jewelry! Green is a cool color that symbolizes nature, Spring, health and good luck. May you have a whole lot of green in your future!
Pantone 2021 Colors Of The Year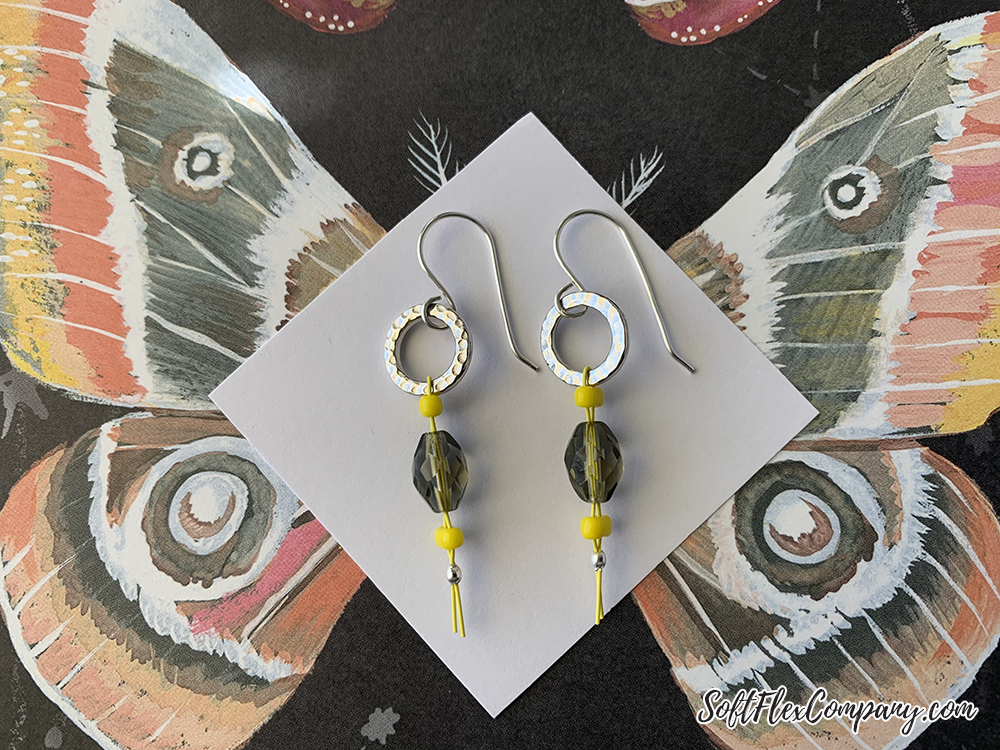 Illuminating Yellow and Ultimate Gray are Pantone's 2021 Color of the Year. This is not the first time they have selected two colors as their 'Color of the Year'. We think they made the right choice. Inspired by a year that will always be known for the pandemic it brought, Pantone selected two colors that spoke different messages. Ultimate Gray is somber. It is utilitarian and calm. Illuminating Yellow is optimistic. It is hopeful and undaunted by danger. Let's celebrate the courageous human spirit with Pantone color matched jewelry!
Make Bracelets For Kids From One To Ninety-Two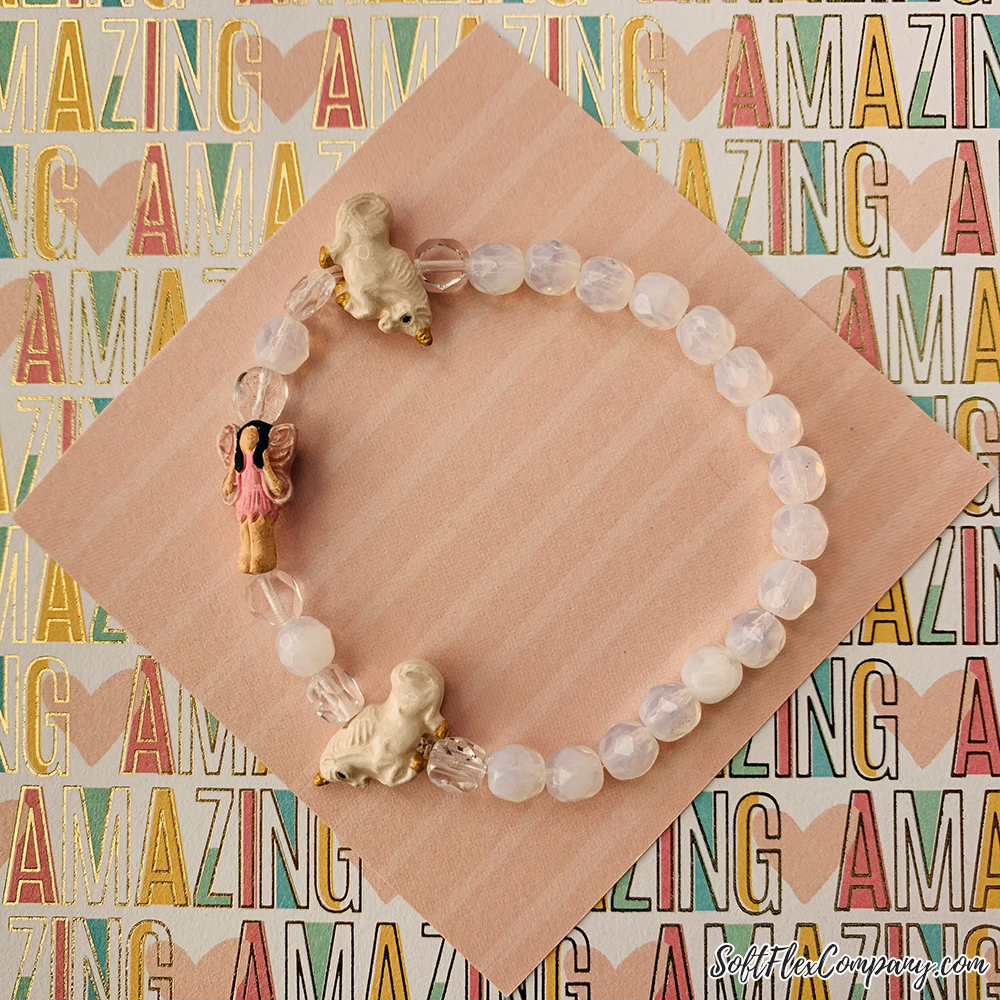 Stretch Magic is the easiest way to share your love of beading and jewelry making with family and friends. There is no learning curve with Stretch Magic. Simply string your beads on the stretchy cord and knot to finish. If you want to insure your bracelet stays secure, you can add some gap filling glue to the knot and lock it down for life. Jewelry made with Stretch Magic is easy enough for children of all ages (supervised, of course, if they are very young). Beading is a great way to instruct your kiddos how to create patterns. Beading is part of the STEAM educational approach to learning. Start your grandchildren or children off early. Make them a creative force for life!
Valentine's Day Jewelry Is Perfect For A Sweetheart Or Gal Pal!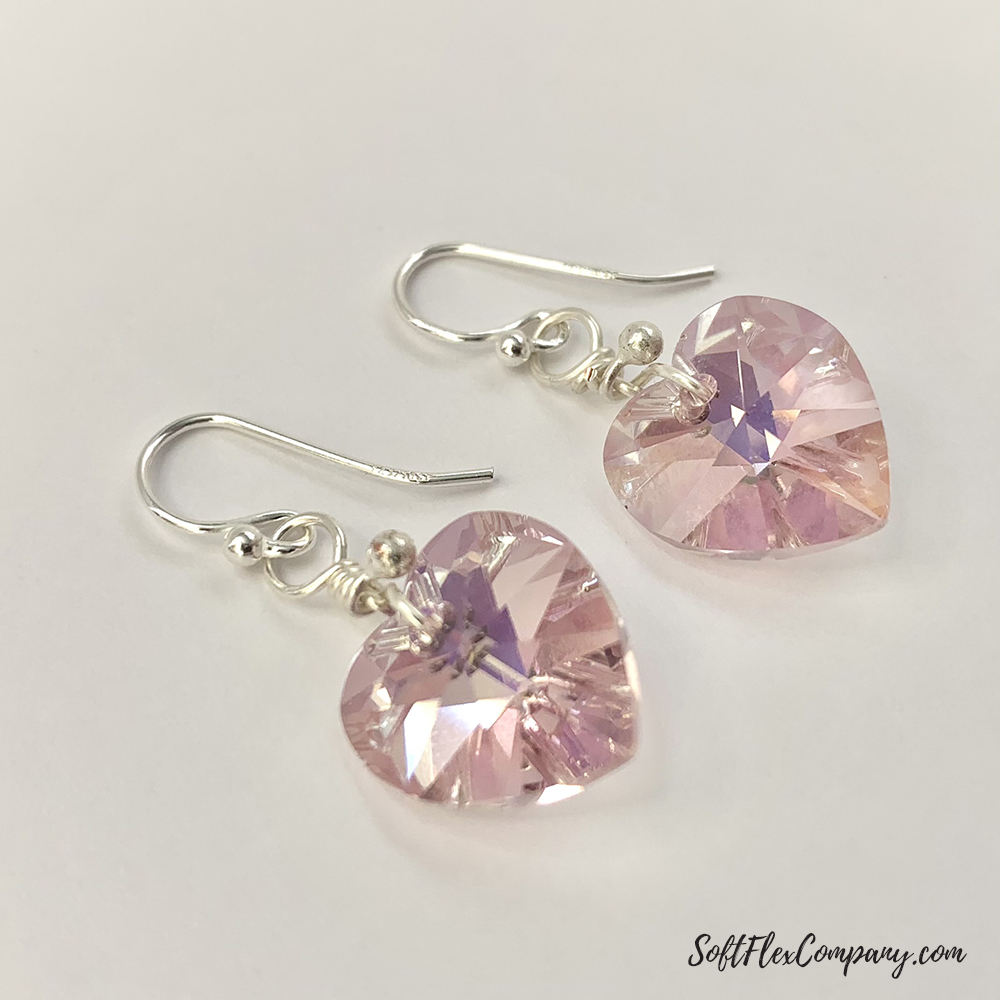 Watch Sara make some stunning Swarovski crystal heart earrings in this video. This is a great gift for Galentine's Day with the girls or Valentine's Day for loved ones. Homemade earrings can be gallery quality gorgeous and economical at the same time. You will not need to empty your pockets to afford the materials you need to make a special holiday gift.
Make Earrings In Illuminating Yellow And Ultimate Gray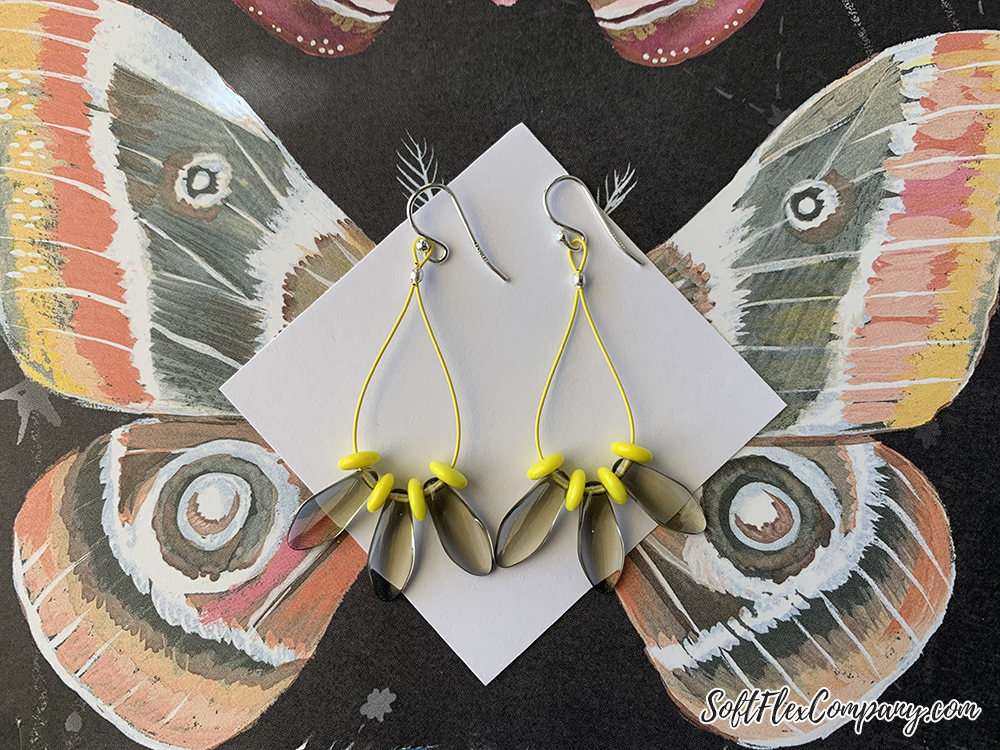 Pantone really knocked it out of the park with their color choices this year. Ever Pantone color matched jewelry design we post gets a LOT of attention. Imagine how many people you are going to WOW with your next set of Pantone inspired earrings. Learn how to make DIY earrings that are in style for years to come with this quick video!
Join our Facebook group – VIB. Stay in the know. Stay up to date. From our bead shows to our video shows and sales, you can stay in touch with us. The community is full of artistic and helpful beaders and crafty people. Inspire and be inspired. Share your pictures and get the beading bug from others!
Visit the Soft Flex Company YouTube Channel!
---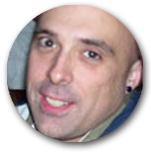 Blog contributor Thomas Soles loves Jazz Age writers and crunchy french fries. His favorite gemstones are Lapis and Pietersite. His favorite hobby is day dreaming. And his favorite mustache is Freddie Mercury's. As you can see, he has a healthy (or possibly unhealthy) sense of humor. You can write to him at [email protected]