The Great Bead Extravaganza is back! This is the BIG BIG weekend! Are you ready? The world's biggest online bead show has returned for Fall Fest 2021. Preview night commences today. There will be a preview party before the weekend kicks off. Stick around Saturday and Sunday for 14 hours of exhibitors doing jewelry making demonstrations, big sales, giveaways, and fun. If you have never been able to make it to a bead show, this is a solid representation of what you could expect when you walked the halls of a bustling and busy bead show. Join the fun. This weekly recap has all of the details you need!
This Great Bead Extravaganza has had a series of amazing kick-off events. We witnessed each exhibitor 'taking over' the official Facebook group in the month before the show. We got to see their inventory, their jewelry making talent, and get a look inside their shop and learn some insider secrets. If you love jewelry, this was a great way to connect with your favorite industry! Last week, the final celebration before the big show, was the Great Bead Trade - designers traded a box of beading supplies and made jewelry. Each designer was given the same bag. It was an exciting way to see how your favorite jewelry designers interpreted the mix they were given - everybody had the same supplies but the end results were wonderfully different! We also wanted to share how tight knit all of the exhibitors that participate in this event are, this show is comprised of friends and supportive artists. We could not feature everybody because real life does not always allow that - two of our friends even got married on the same day we did the Great Bead Trade! Join us for an amazing look at the events leading up to the show!
Antique Silver Plated Christmas Charms for Holiday Crafts and Jewelry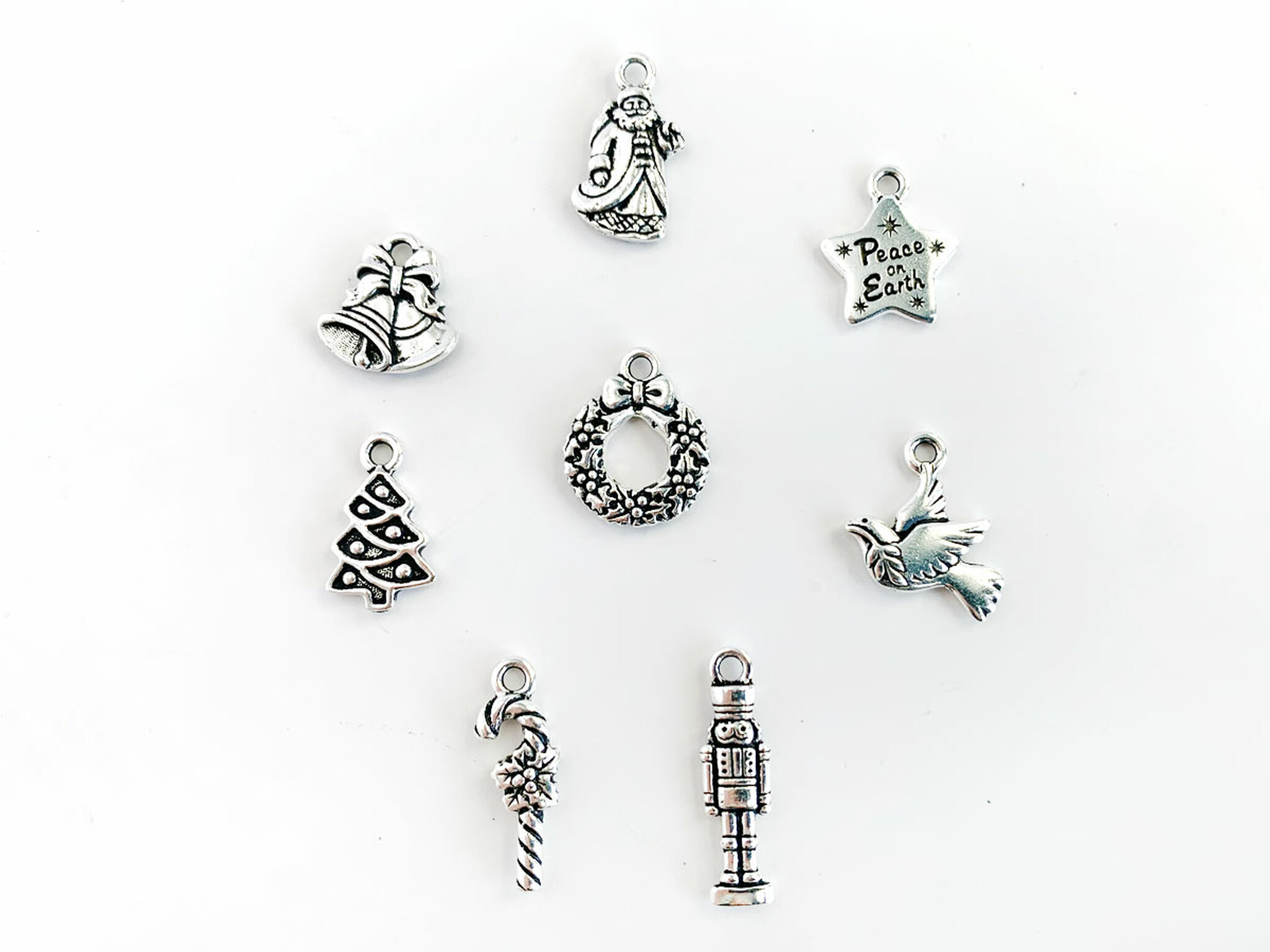 Merry Christmas! The jolliest charms are here. Our elves are filling stockings with enchanting charms for jewelry designers and happy holiday crafters. Grab a mix of your favorite seasonal charms and add a little sprinkle of seasonal beauty to your next bracelet. These charms are great for handmade ornaments. They are a simple way to adorn a gift and make it even more special.
Since 1978, TierraCast has been making high-quality, lead-free cast beads, findings and components in Santa Rosa, California, USA.
Note: Not for children under the age of 12.
Jewelry Making Videos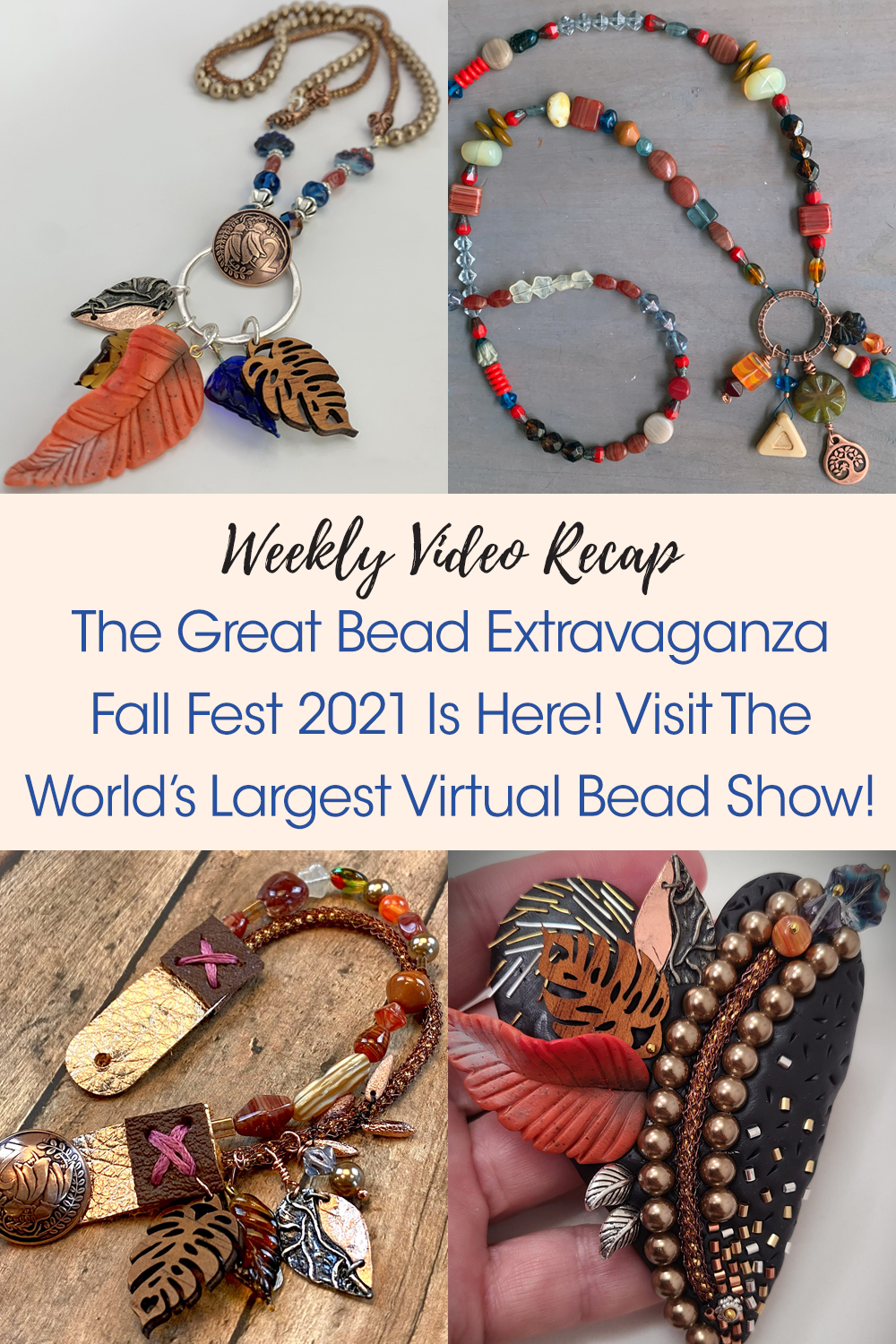 Join The Fun At The Great Bead Extravaganza Facebook Group! Don't Miss A Minute Of The Excitement!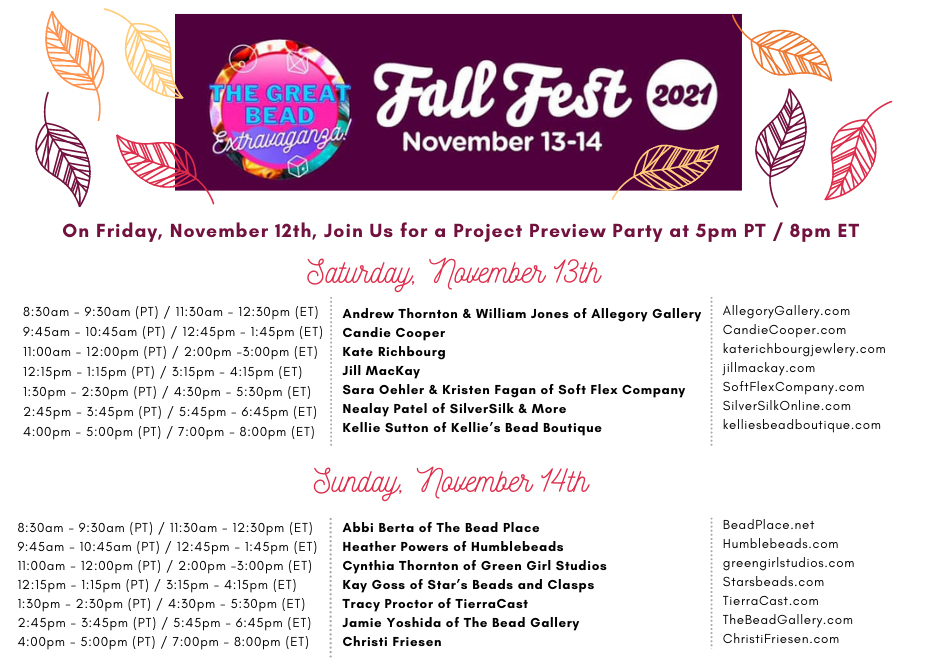 The Great Bead Extravaganza is here! This is your chance to visit the world's largest virtual bead show. Walk the digital halls and find amazing sales. Visit talented jewelry makers and learn new techniques. Catch the jewelry demonstrations live and share the love of jewelry with a friendly community. If you can't watch a show live, make sure you join the The Great Bead Extravaganza Facebook group. The events are totally free. Watch a replay and learn about the vendors and our industry. Chat with the designers and discover a new tip or trick. All show dates are above.
The Great Bead Extravaganza runs throughout the year. If you are anxious for the next big bead show, you can always visit the Facebook group and connect with friends and see what the designers are doing during their down time. The participants in the show will often post videos on the Facebook group or announce sales. If you enjoy one of the talented artists, being part of the group is a great way to stay connected.
If you missed the previous shows, check out our blog and get caught up!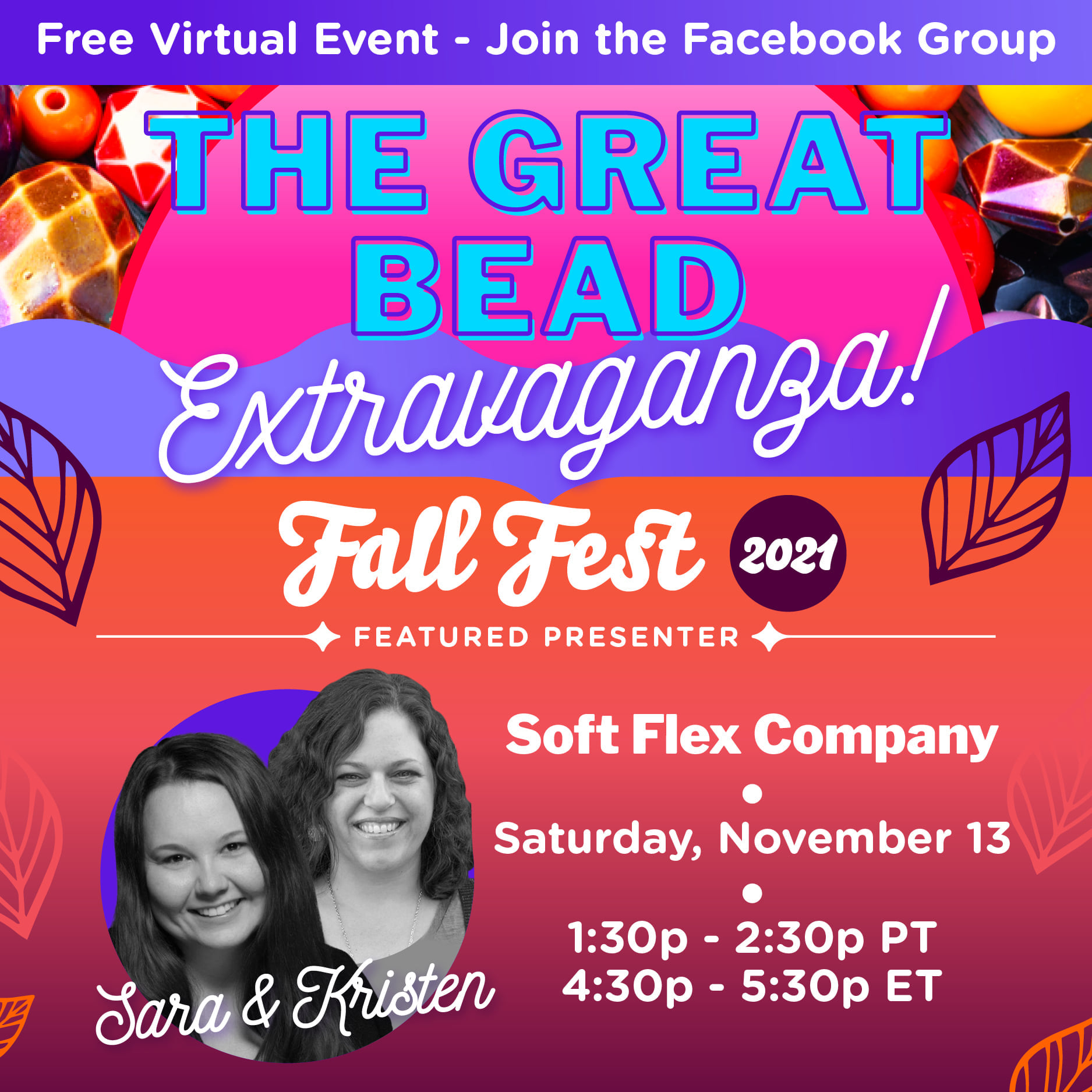 Make sure you join Soft Flex Company on Saturday. We have some exciting jewelry projects planned! Kristen and Sara have been beading buddies for twenty years. This is going to be a fun show with lively discussions and free spirited crafting!
The Great Bead Trade With Sara Oehler From Soft Flex Company And Kay Goss From Star's Beads
The Great Bead Trade is a 4 part series of videos, each containing a pair of designers, all making from the same kit. This is the very first video in the four part series, where the contents of the kit will be revealed and Sara and Kay will both make designs in the moment. To learn more about us, check out SoftFlexCompany.com and StarsBeads.com.
The Great Bead Trade was a ton of fun! We wanted to share our love of jewelry making with our friends from the show. Everybody that had the opportunity to participate in the Great Bead Trade was sent a bag of beading supplies. Each bag had the same contents. We wanted to see what everybody made with the same materials. The results did not disappoint! Each design was as unique as the designers themselves. Sharing a fun social moment and being creative with friends is a great way to learn new tricks and get inspired to try different techniques.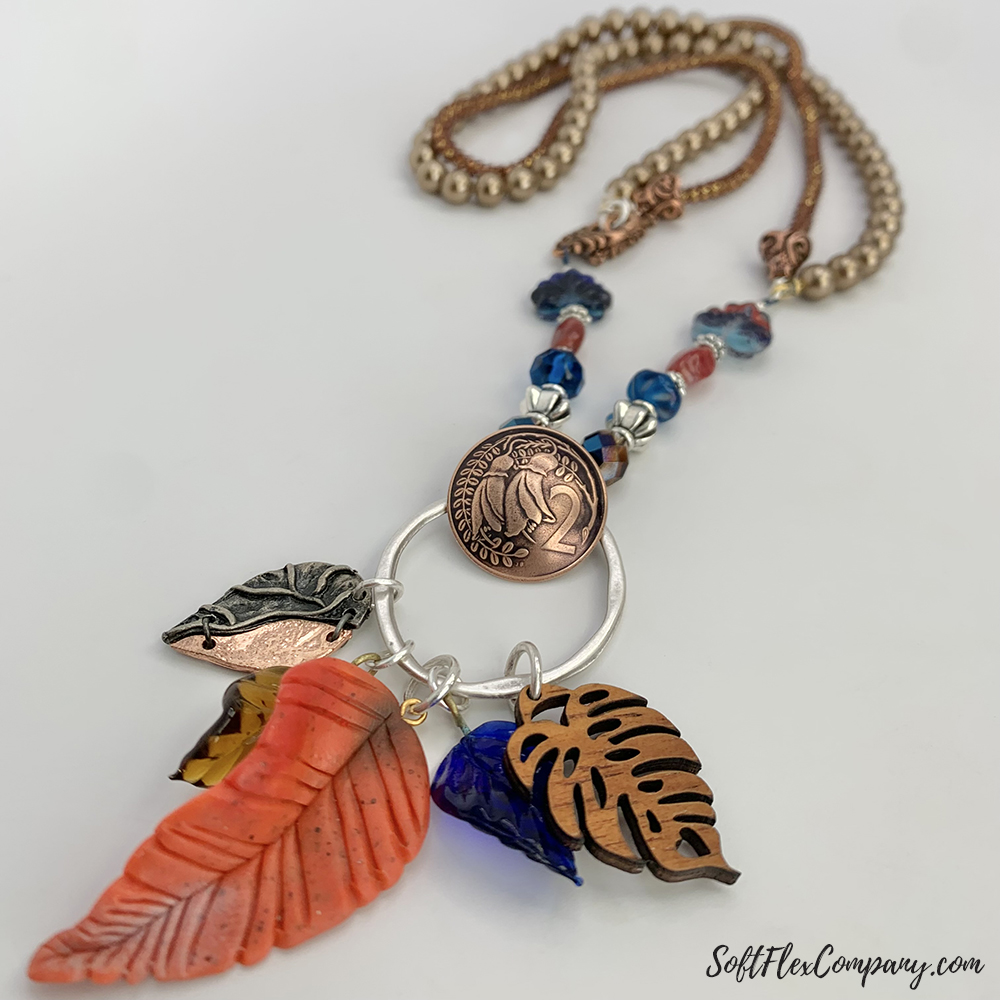 Sara and Kay had some great ideas with their supplies. Every artist sees world in a different light! If you enjoyed this show, make sure you check out Sara at SoftFlexCompany.com and visit Kay at StarsBeads.com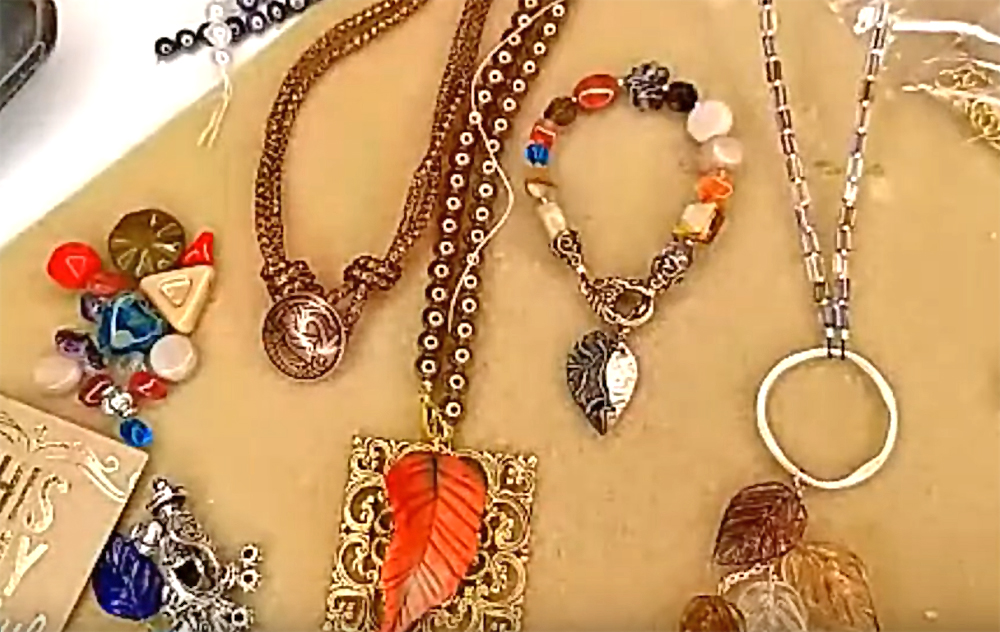 The Great Bead Trade With Nealay Patel From SilverSilk & More And Jamie Yoshida From The Bead Gallery Honolulu
The Great Bead Trade is a collaboration of 8 individual companies that have combined their products to create eight delicious kits. Each company is paired with a fellow designer and is given one hour to complete a design. This is the second part to the 4-part series so we are going straight to designing! To learn more about us, check out SilverSilkOnline.com and TheBeadGallery.com. HUGS!
The Great Bead Trade was an idea that was considered for previous Great Bead Extravaganza shows. But scheduling and life always seemed to redirect us. We were glad we could finally enjoy this trading event. There is nothing better than sharing a quiet beading moment with a buddy after a long and stressful day. We hope you have friends that you can bead with, if not, make sure you join us on Facebook and make a virtual buddy. The internet has really allowed us to connect with like minded people. We love being able to string a necklace with a friend that is a thousand miles away.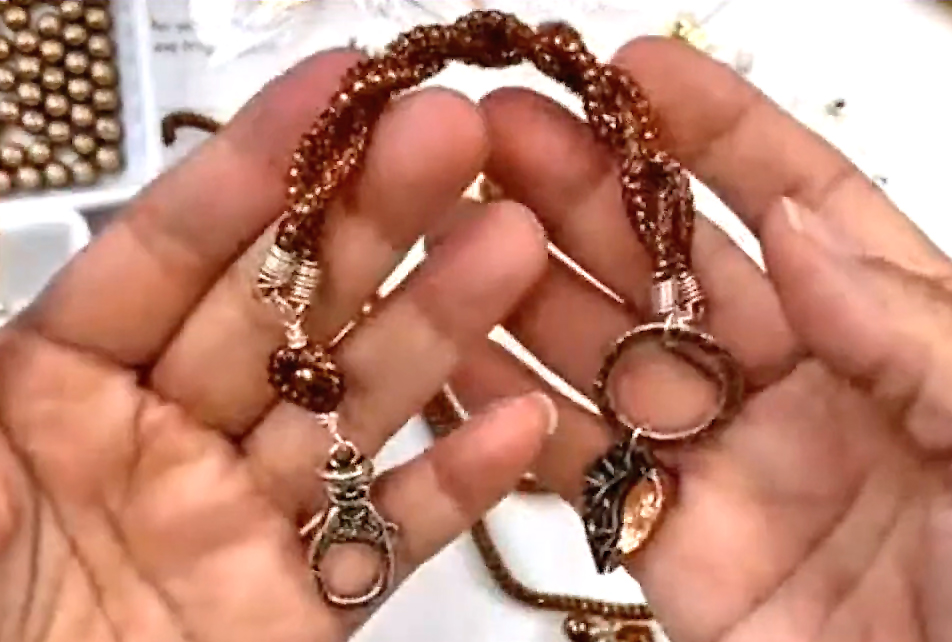 If you enjoyed this show, make sure you check out Jamie at TheBeadGallery.com and visit Nealay at SilverSilkOnline.com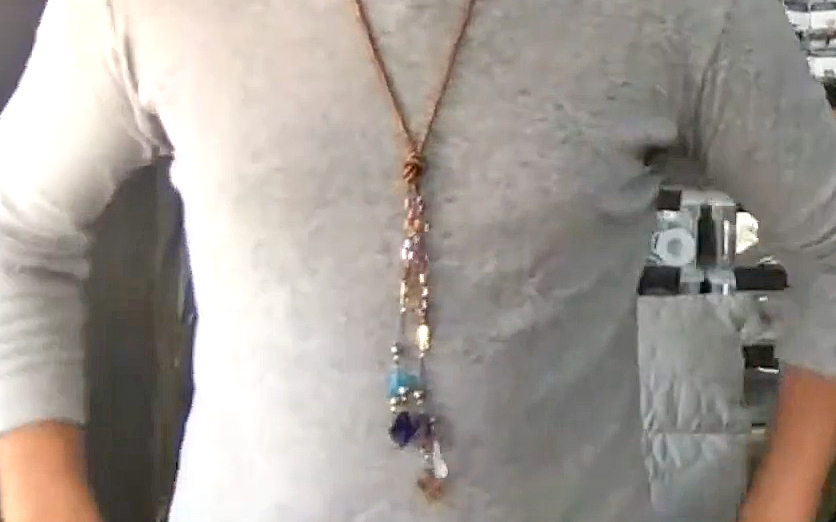 The Great Bead Trade With Kate Richbourg From Kate Richbourg Jewelry And Jill MacKay From Jill MacKay.com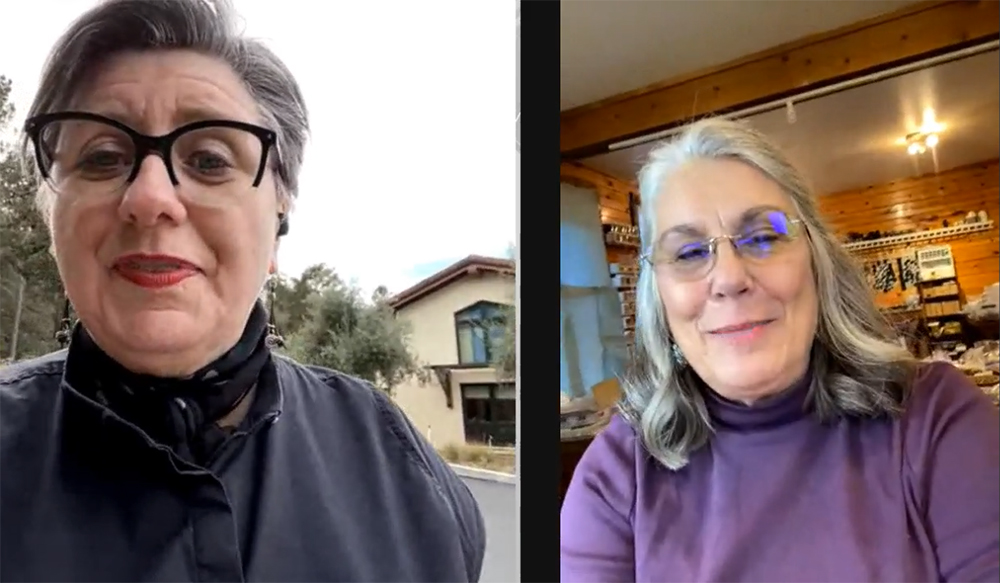 The Great Bead Trade is a 4-part series of videos, each spotlighting a pair of designers from The Great Bead Extravaganza, all making from the same kit. This is the third installment in the four part series, featuring Kate Richbourg and Jill MacKay. To learn more about Kate and Jill, check out KateRichbourgJewelry.com and JillMacKay.com. Stay tuned for details on how to win a kit. Find the replay on The Great Bead Extravaganza FB group after the broadcast ends.
If you enjoyed this show, make sure you check out Kate at KateRichbourgJewelry.com and visit Jill at JillMacKay.com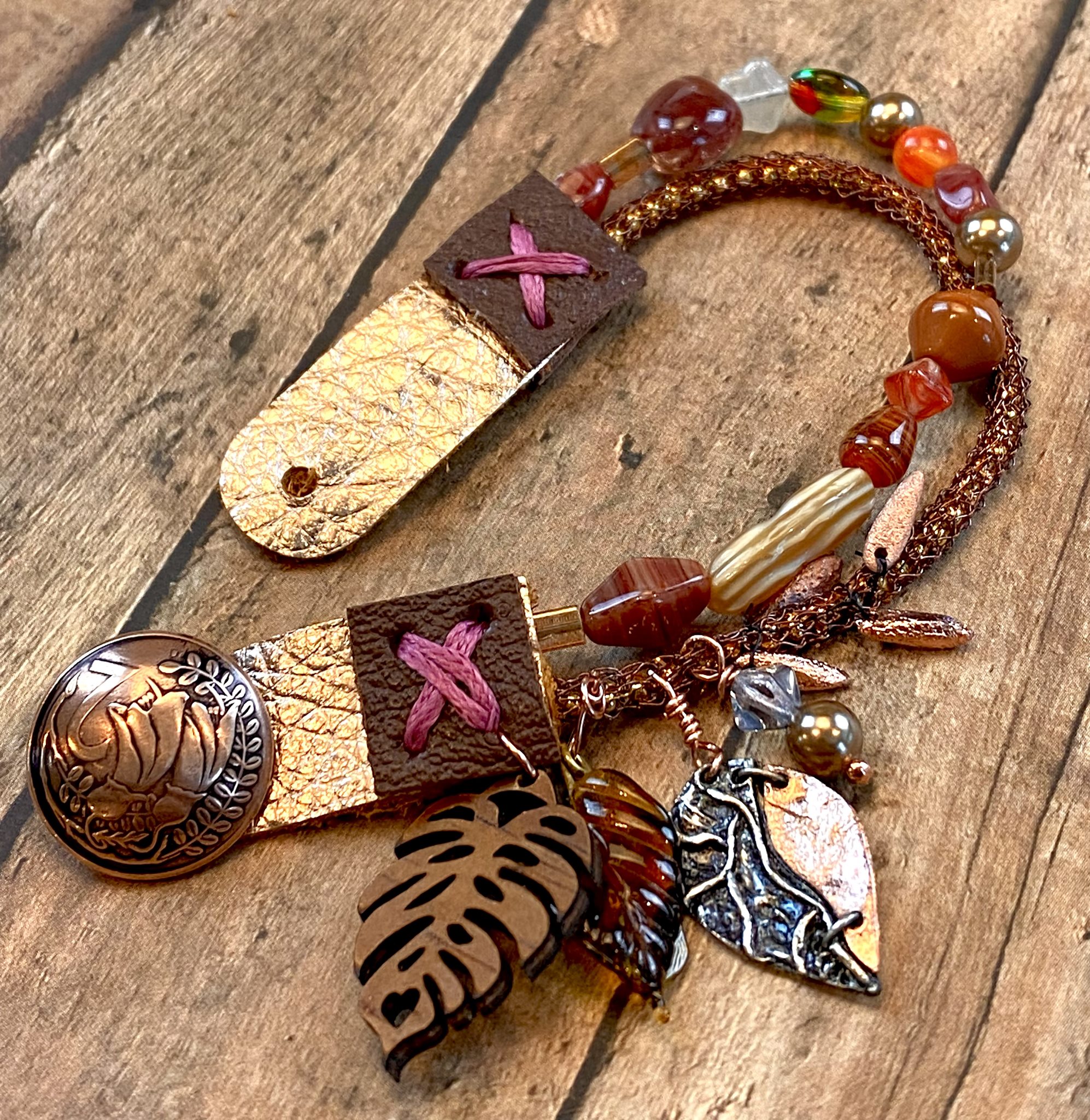 The Great Bead Trade With Christi Friesen From ChristiFriesen.com And Abbi Berta From The Bead Place
The Great Bead Trade is a 4-part series of videos, each spotlighting a pair of designers from The Great Bead Extravaganza, all making from the same kit. This is the fourth installment in the four part series, featuring Christi Friesen and Abbi Berta. To learn more about Christi and Abbi, check out ChristiFriesen.com and BeadPlace.net.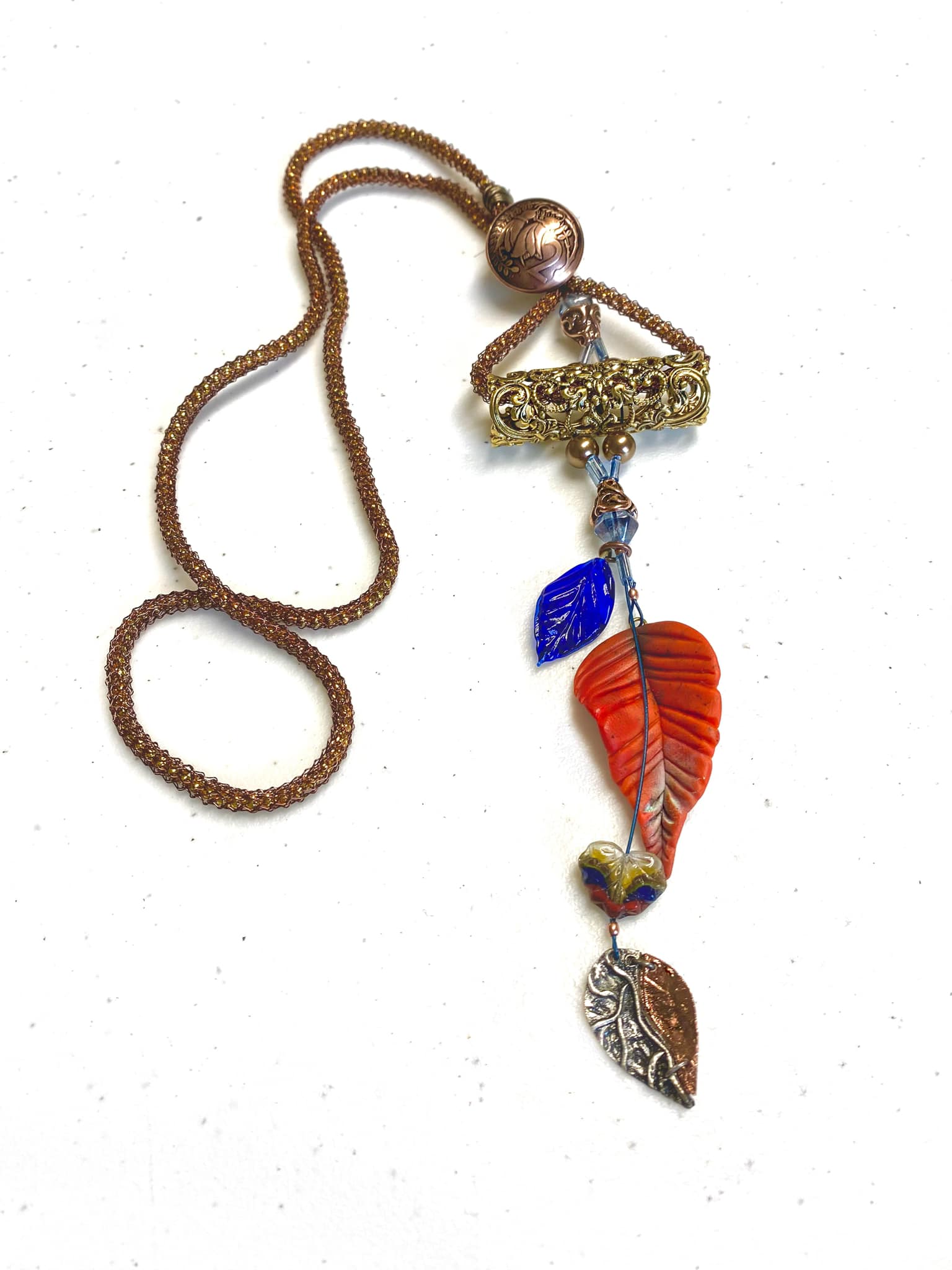 If you enjoyed this show, make sure you check out Christi at ChristiFriesen.com and visit Abbi at BeadPlace.net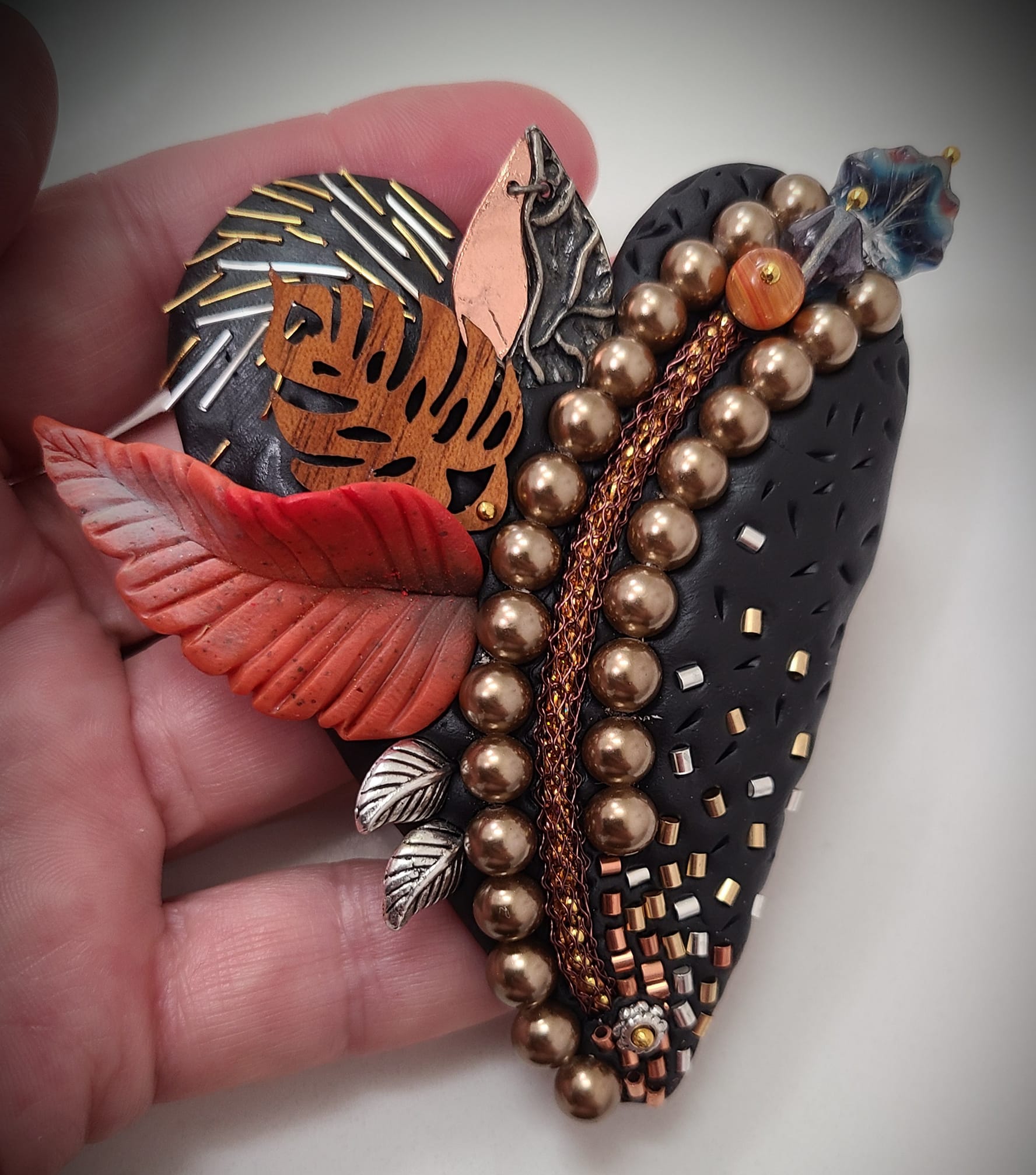 Don't Miss Out On Our Other Fall/Winter Video Selections Below!
The Great Bead Trade was a blast! But there is more! We also got to watch Kristen make a gorgeous beaded necklace for fall with our Fall/Winter Pantone color collection. This stunning design is sure to put you in a festive mood. Be the most appealing person at the Thanksgiving table with this lovely necklace! Lavender Mystic gave us her thoughts on our Woodland Walk Design Kit (Sold Out). This themed kit was a comfy cozy mix of fall colors that is perfect for jewelry or home decorations for the holidays! Finally, we looked at Nealay's latest design - a playful friendship bracelet he made using Soft Flex Beading Wire and SilverSilk Capture Chain. Give the gift of friendship to your bestie this Christmas!
Make A Beaded Necklace With The Fall/Winter Pantone Czech Glass Mix
Free Spirit Beading is a great way to spend a Monday afternoon. Kristen has been a brilliant beacon of creative inspiration for more than a hundred episodes. If you love easy to follow jewelry demonstrations featuring talented artists - this is a great place to relax and learn. Kristen is an artist in every sense. She is a painter, beader, author, and all around creative force. Her show takes it's name from her artistic philosophy. She enjoys the journey that is making art. When she makes a mistake or senses a flaw in a work she is completing, rather than get upset or quit, she often uses the flaw as part of the work. If you are a perfectionist that abandons a piece if you make a mistake, her show is an eye opening look at how you can get past your perfectionism and enjoy the flaws and errors that life throws your way. Incorporate a bump or snag into your next piece. Be a Free Spirit Beader!
From Kristen:
This week on Free Spirit Beading with Kristen Fagan, we used the 2021 Fall/Winter Pantone Quad of Soft Flex beading wire combined with the matching Czech Glass bead mix and TierraCast jewelry making components to string a simple and elegant beaded necklace design. Doesn't this Bird in a Tree Charm by TierraCast add so much to this design? The design is double sided and repeated front and back, so it looks great from any angle.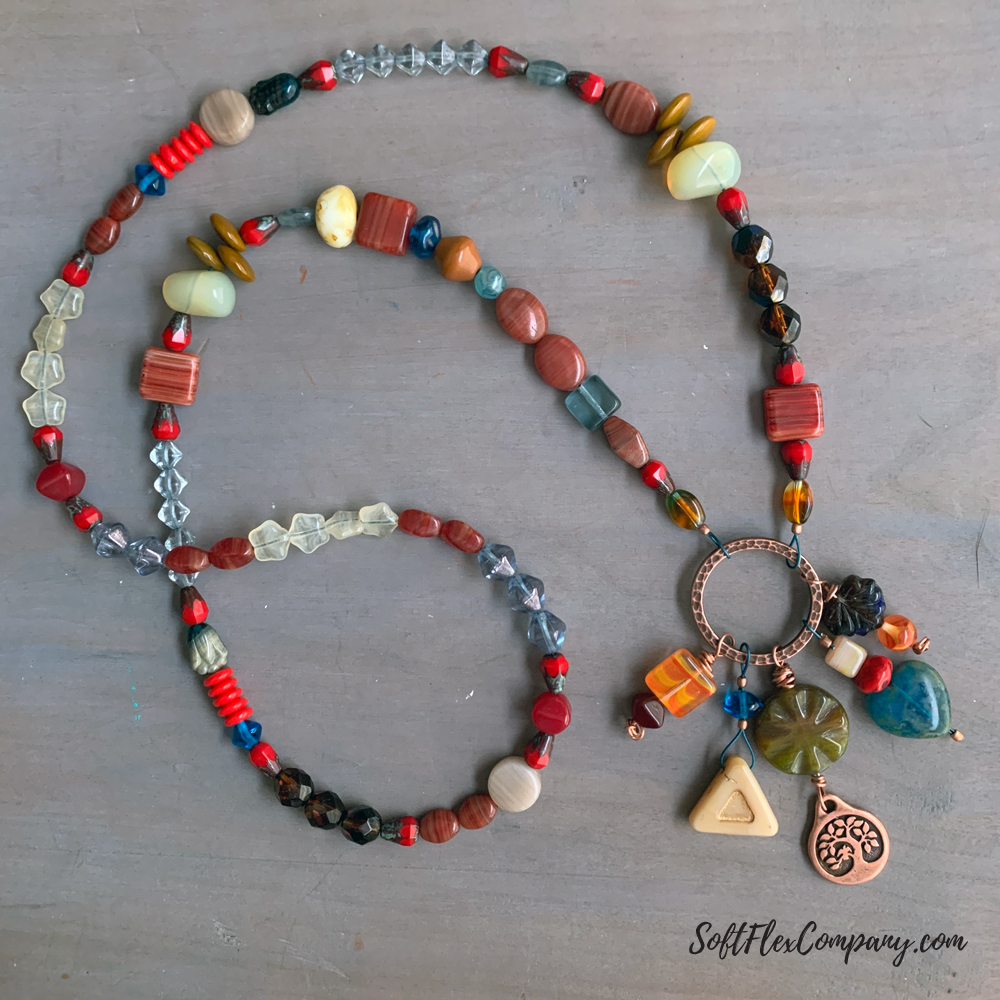 Soft Flex .019/Medium Beading Wire - Dark Blue Lapis
Soft Flex Craft Wire - 22 Gauge
2021 Fall/Winter Pantone Czech Glass Mix
Bird in a Tree Charm
25mm Hammered Ring Connector
2x2mm Crimp Tubes
Crimping Pliers
Multi-Size Mandrel Wire Looping Pliers
Nylon Jaw Pliers
Cutters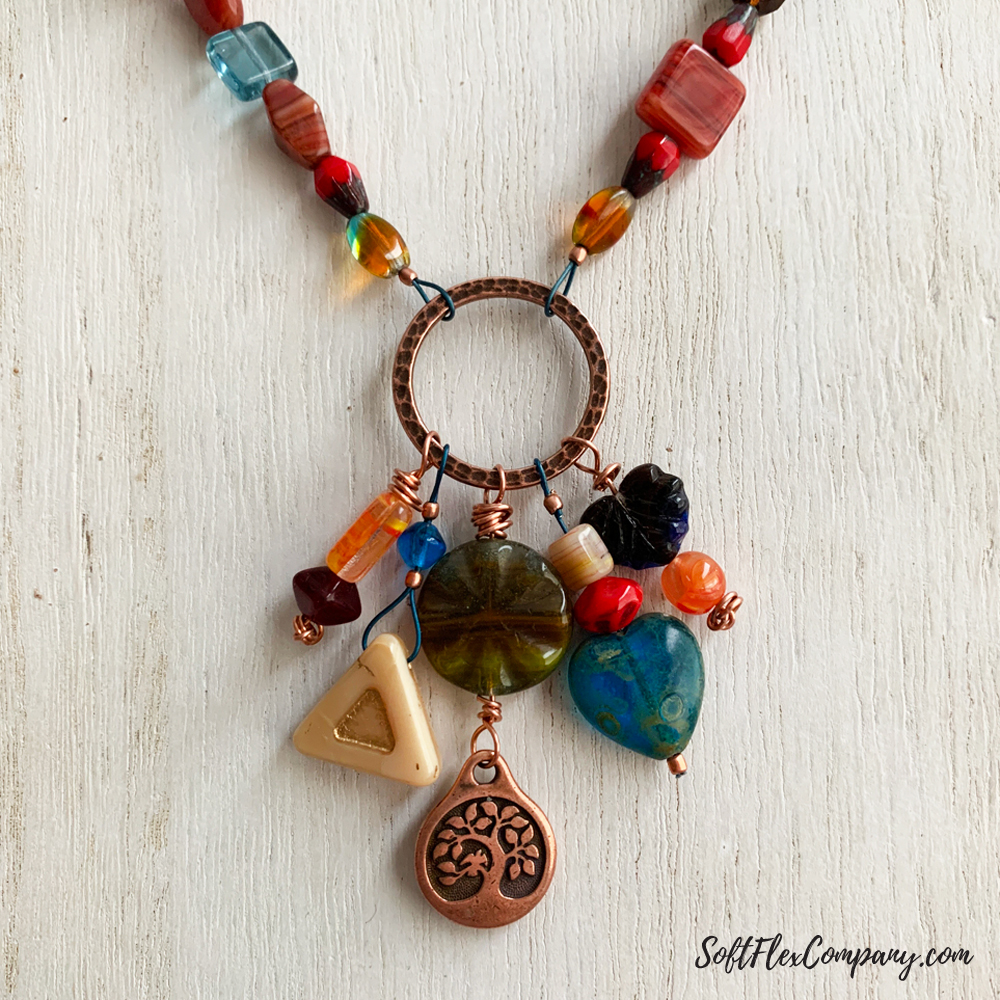 Lavender Mystic: Soft Flex Woodland Walk Unboxing, Beautiful Beads In Autumn Colors!
We truly enjoy watching fellow designers unbox our kits. It is always nice to see what others think of the items we add to our themed jewelry making kits. Each kit begins with a brainstorm or thought. We figure out what the theme and colorway should be. We then add beads, components, and findings that support the theme. Each kit also comes with an exclusive bead mix from Jesse James Beads. If you purchase a kit, all you need to finish a bunch of jewelry is a pair of crimping pliers and a pair of cutters. Our design kits are the perfect gift for a beader during the holidays. They are also a wonderful way to spoil yourself!
This week, we caught Lavender Mystic on YouTube. She unboxed our Woodland Walk Design Kit. We loved hearing her unbiased thoughts. We put a lot of love into this themed kit.
If you enjoyed this video, please support this wonderful designer. You can find tutorials, unboxings, and more on her channel.
Lavender Mystic's Links:
From Lavender Mystic:
Hi guys! Unboxing time! I got the Woodland Walk Design Kit for you today, I haven't designed a whole lot because of work and jury duty, but hopefully I'll be back at it next week. For now enjoy this short video, and yes the kit is still available if interested (not sponsored or affiliated).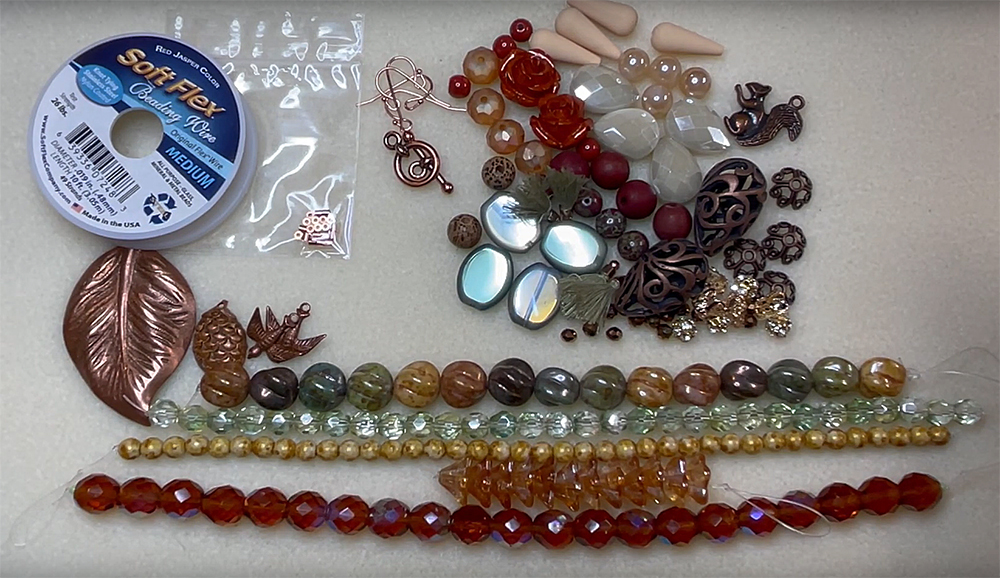 DIY Bracelet: How To Make A Friendship Bracelet With Wire And SilverSilk
Nealay Patel is the owner of SilverSilk & More. SilverSilk is a knitted wire jewelry chain. But, it is like no other jewelry chain out in the craft market. SilverSilk is made by many tiny latch-hook needles that spin around with wire, intricately machine-stitching the wire into an elegant yet strong and supple knitted wire chain. This knitted wire stitchwork offers the crafter new and unusual ways to use it. You can string large-hole beads on it, sew through it, wire-wrap it, glue it, put it in resin or just leave it as a draped jewelry chain. We love SilverSilk chain, it is the perfect complement to Soft Flex Craft Wire or beading wire. These beading elements can be interwoven and wire wrapped into exciting new jewelry. Design something elegant and rich today with these two stringing options. Your finished jewelry will look like you bought it from a high end gallery!
From Nealay:
Looking for a quick gift? Perhaps a friendship bracelet is just the ticket! Let me teach you a fast and fabulous project using a technique with wire that you can use to encase a bead or stone that reminds you of the recipient. This is a fantastic gift idea and technique that will get you hooked on SilverSilk!
SilverSilk Capture Chain
Soft Flex Craft Wire - 20 Gauge
Soft Flex Craft Wire Silver Plated - 20 Gauge
Soft Flex Craft Wire - 26 Gauge
Soft Flex Craft Wire Silver Plated - 26 Gauge
Beads
Clasp
Chain Nose Pliers
Cutters
Flat Nose Pliers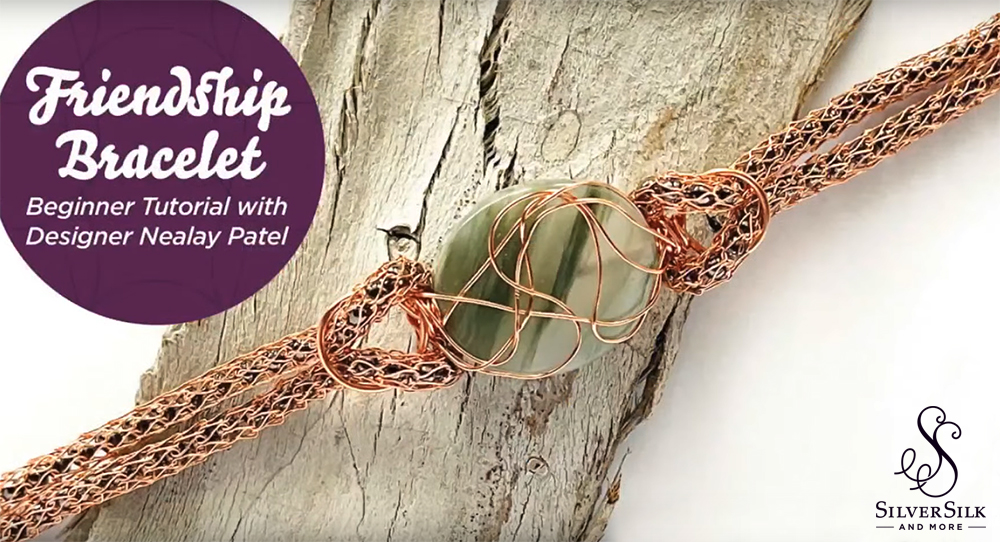 Be sure to mark your calendars for every Tuesday, 5:30pm CST and hop over to facebook.com/groups/silversilk to watch Nealay's videos live and ask questions.
Nealay's channel is dedicated to learning how to make high quality jewelry with SilverSilk with an emphasis on design. You can follow his journey here:
www.instagram.com/silversilkandmore
www.facebook.com/silversilkandmore
Or join his Silkies group and be a part of the conversation www.facebook.com/groups/silversilk
Join our Facebook group – VIB. Stay in the know. Stay up to date. From our bead shows to our video shows and sales, you can stay in touch with us. The community is full of artistic and helpful beaders and crafty people. Inspire and be inspired. Share your pictures and get the beading bug from others!
Visit the Soft Flex Company YouTube Channel!
---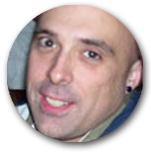 Blog contributor Thomas Soles loves Jazz Age writers and crunchy french fries. His favorite gemstones are Lapis and Pietersite. His favorite hobby is day dreaming. And his favorite mustache is Freddie Mercury's. As you can see, he has a healthy (or possibly unhealthy) sense of humor. You can write to him at Thomas@SoftFlexCompany.com