Welcome to another exciting year on our big beautiful planet! Did you make a resolution to learn a new jewelry making technique? Do you want to pick up a craft that you may have put down? Would you like to learn how to make a gallery quality necklace from the comfort of your home? Stoke your creative fire and join us for the most watched videos of 2022 on our YouTube channel. You are sure to find a healthy dose of inspiration! Let's make jewelry!

Check out this list of amazing jewelry designs! Learn how to make a bracelet with monstera charms and an earthy fall theme. Learn how to make a wire wrapped dangle bracelet and how to make knotted head pins with Soft Flex Craft Wire. Learn how to peyote stitch with Soft Touch Beading Wire. Check out our Halloween and fall themed jewelry making kits, we unboxed them live on YouTube and made amazing jewelry with the contents. Check out the designs we made with 2 hole beads. See how we used Pantone 2022 colors in our jewelry last year. Celebrate Trick or Treat jewelry and join a festive party. Learn how to make DIY earrings that will astound your friends. And finally, check out a bracelet that was made for Valentine's Day, but avoided the sweet and sappy colors of the holiday.
Top 10 Most Watched Jewelry Making Videos From 2022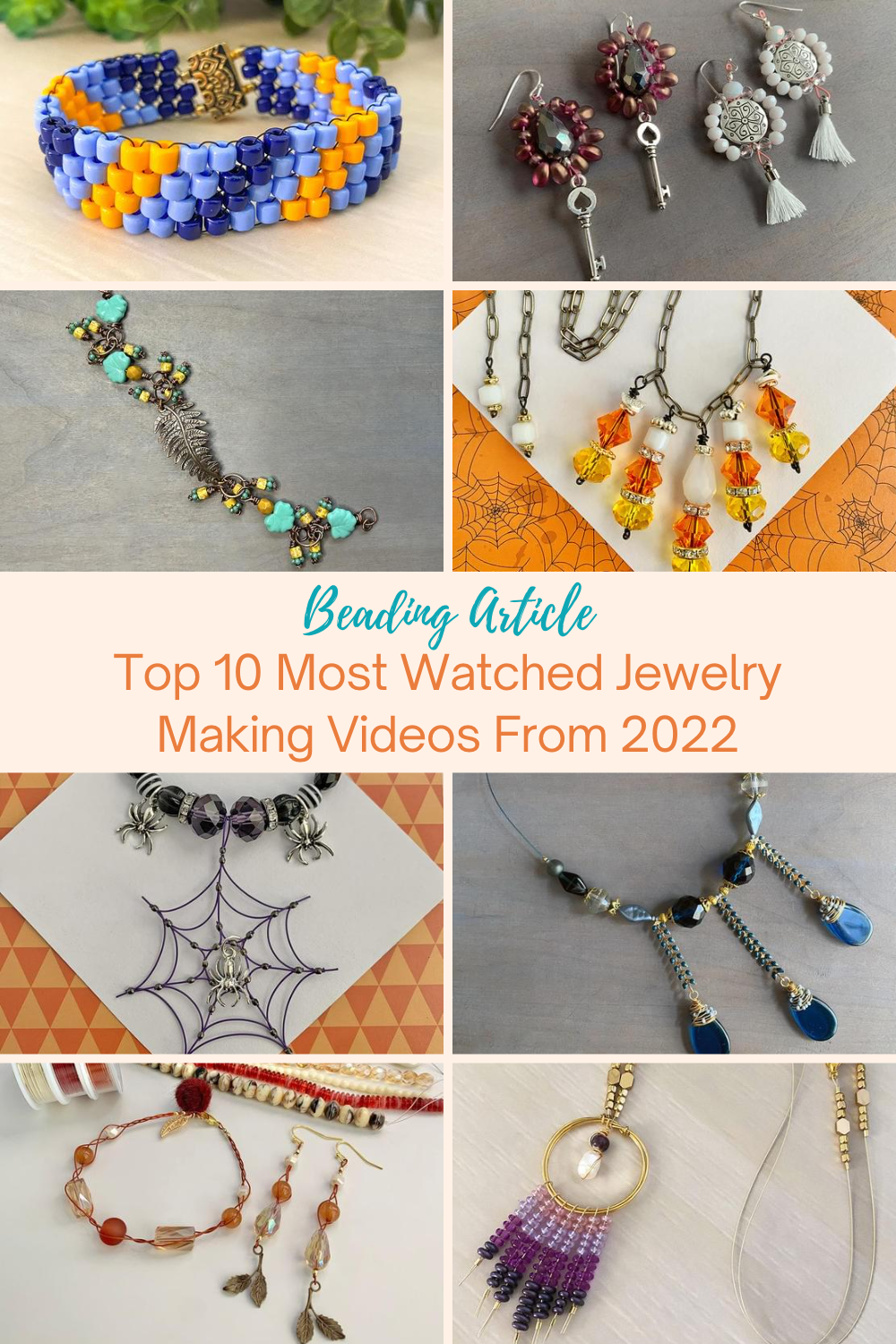 How To Make An Eclectic Two Strand Monstera Charm Beaded Bracelet
This gorgeous bracelet is perfect for autumn. Kristen celebrated the changing seasons with a cozy colorway. Warm and earthy tones were on the menu. Learn how to make this elegant bracelet with her easy to follow jewelry instructions.
DIY Wire Wrapped Fern Dangle Bracelet For Fall Jewelry
On this episode of Free Spirit Beading, Kristen brought out her collection of fall and winter Pantone colors. She made a beautiful autumn themed bracelet with a splash of chilly Waterspout blue. If you would like to learn how to wire wrap to add dangles to your jewelry, check out Kristen's easy to follow instructions and learn how to make knotted head pins. Your fall jewelry is going to be stunning!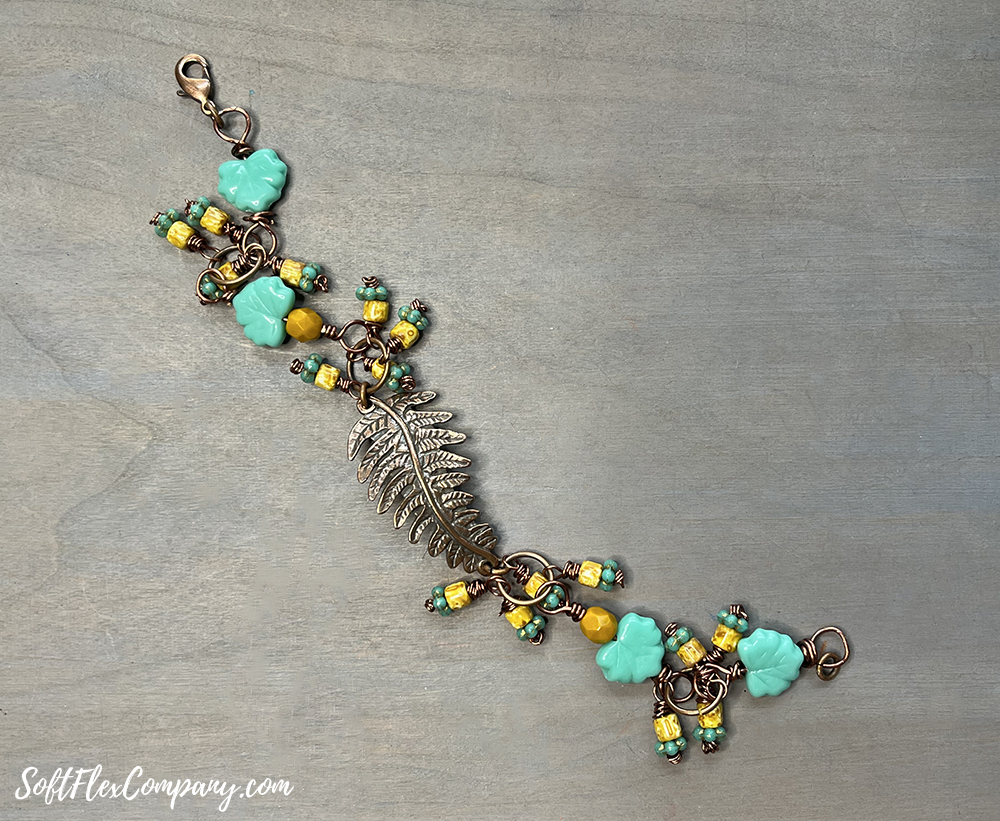 Make Jewelry With Seed Beads & Beading Wire Featuring Danielle Wickes Of John Bead
Danielle Wickes of John Bead, joined Sara Oehler for a live beading party. Danielle showed how to Peyote stitch with Soft Touch Beading Wire in Very Fine and seed beads to make a colorful bracelet. Beads are all from our good friends at John Bead, who also distribute Soft Flex Beading Wire.
Spider Queen Jewelry Making Design Kit Reveal
"All rise! The queen is arriving!"
Thunder shakes the throne room and a shadow descends from the high dome above. The titan widow plunges down in a magnificent column of spider silk and crypt dust. She lands with the tiny taps of arachnid paws on tile. The sound echoes in the breathless chamber. Lightning flashes and the queen changes form. She is human, cloaked in black dress and gossamer web. Spiderlings dance on her shoulders. This frightful monarch is here to spread Halloween cheer. Do you dare accept her dark offerings?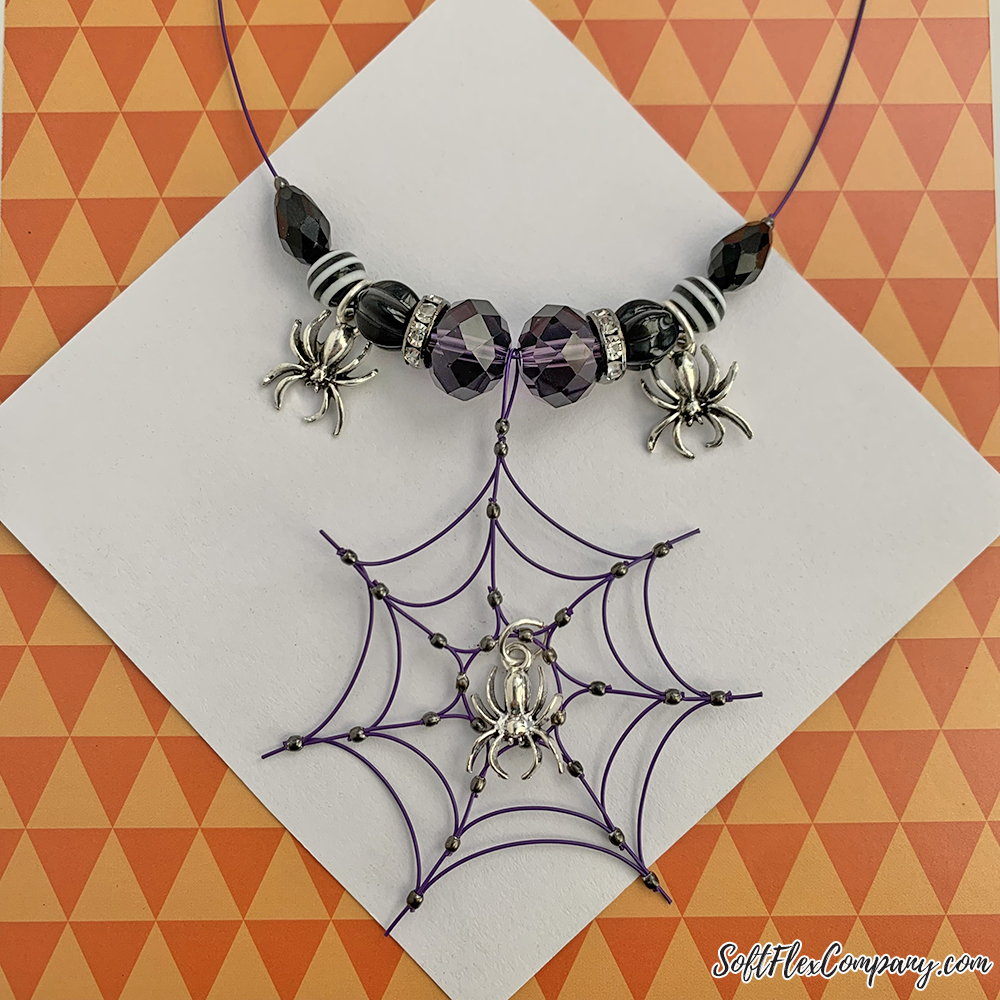 Foxy Lady Jewelry Making Design Kit Reveal
The patter of tiny feet breaks the silence. A sleek band of fur darts between the pine trees. In a small clearing, the animal reveals itself. The bright eyed fox has a smoky red coat with black tipped ears and socks. She crouches and raises her head. Painted leaves disembark from tree branches above. They spiral in slow dances and land on her velvet fur. A white spotted male catches her gaze. She acknowledges with a sly wink. She is cunning and not willing to afford this one her time. She walks away in a slow and rhythmic slink. The day is early and the den is cold. Time for an adventure! Visit an autumn forest with this colorful kit. Make jewelry that is perfect for fall.
Make Jewelry With 2 Hole Beads & Beading Wire Featuring Danielle Wickes Of John Bead
We celebrated another beading party with Danielle Wickes. Danielle is the jewelry designer and content creator for John Bead. She has a great eye for color and her jewelry is vibrant and fun - perfect for springtime jewelry designs!
For this get together, Danielle wanted to recreate a piece that Kristen designed. Kristen's necklace graced the cover of the book that she and Sara wrote - Seed Bead Revolution. The book is an amazing collection of seed bead jewelry projects. It is available on Amazon if it is not already in your library at home.
Handmade Necklace With Our Pantone 2022 Fall And Winter Color Selection
We got a colorful show as Kristen used beads and beading wire from our Pantone selection. Fall and winter fashion has never been so vibrant and beautiful! This stunning necklace is a snap to make if you grab some of the beading supplies Kristen used. Check out our exclusive 2022 Pantone Fall/Winter Assorted Colors Bead Mixes from Jesse James Beads. We also have a rainbow of beading wire, put away the drab and lifeless wire and string your beads with a color that complements them!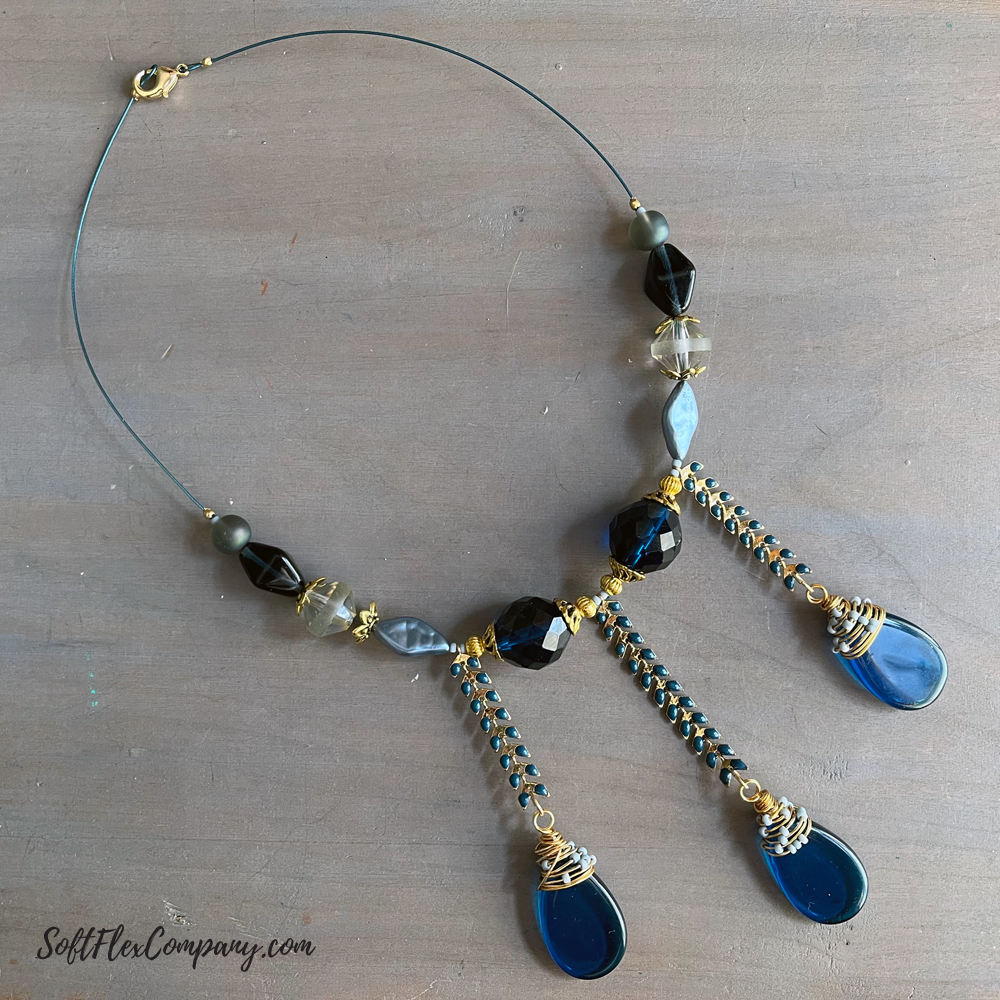 2022 Trick Or Treat Jewelry Making Party With Jesse James Beads, Sara Oehler & Brittany Chavers
4 projects, 4 designers, 2 nights, 1 fun filled online event! Trick or Treat returned this year. We gathered some friends and made some ghoulish jewelry. Our eerie 2-night event was free for all to watch and enjoy. If you opted to deepen the experience, a kit was available from each company. Jesse James Beads offered the sweetest selection of spooky beads you have ever laid your bony fingers on. Soft Flex Company had an uncanny collection of spectral beading supplies (findings and wire). Those that purchased both kits were invited to continue the fun on a private Zoom party. It was a blast. Join us for the next celebration!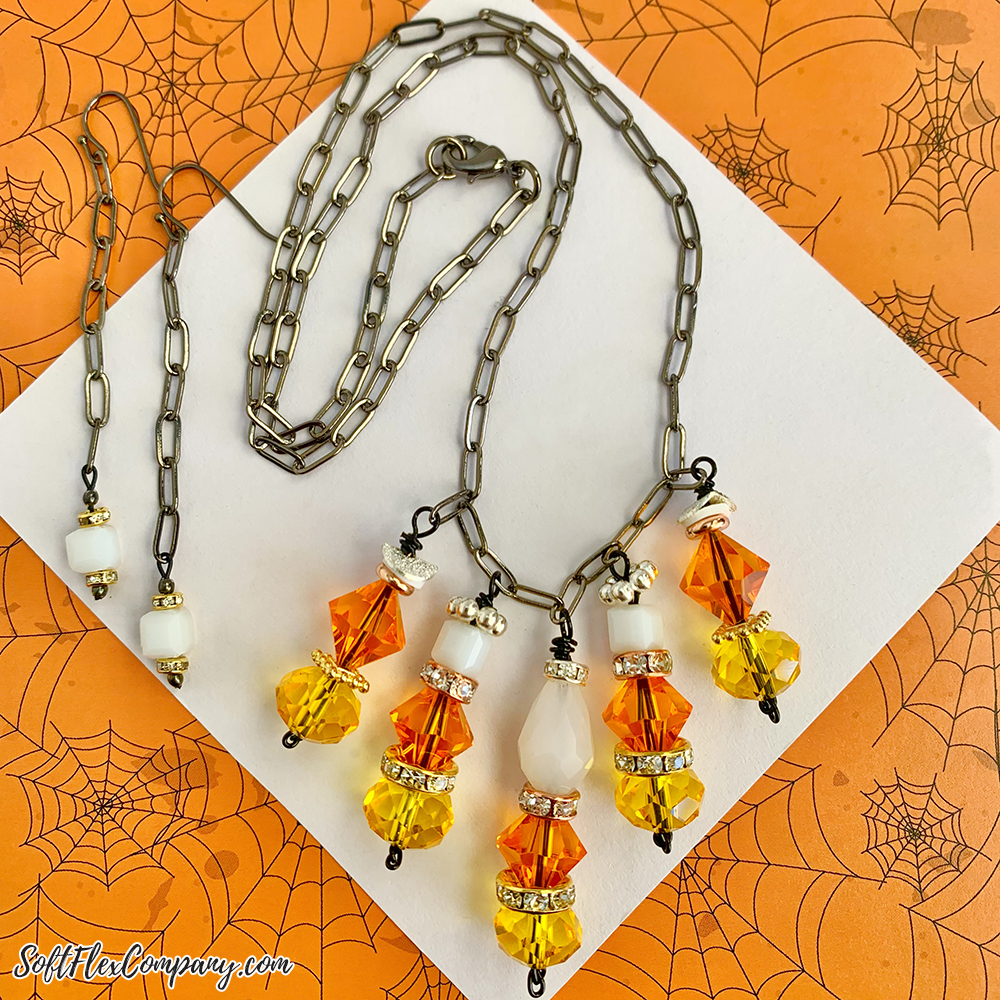 DIY Earrings With A Simple Bead Around Technique Using Beading Wire
Add a stunning beaded flourish to your next set of earrings! This week, Kristen showed us how to frame an earring in an elegant halo of beads. This simple technique is so easy to do and it gives a simple bead a lot of extra character! This design is also great for a pendant. Add one of these lovely designs to your next jewelry piece! The way the wire sits on these finished earrings almost looks like a heart. What a great gift for your girl friends!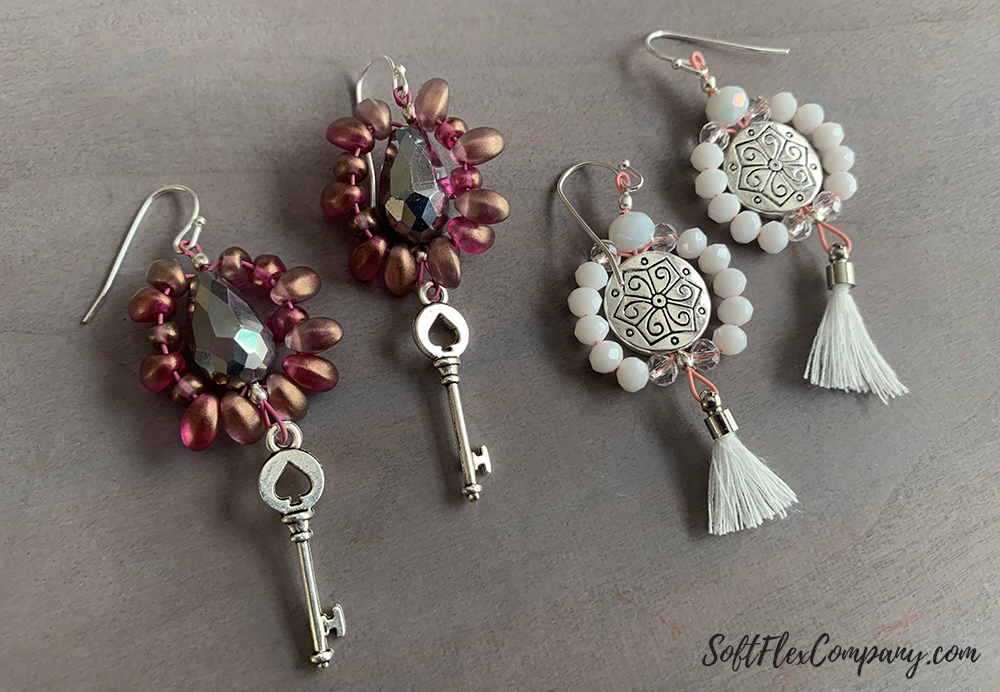 Protect Your Heart Jewelry Making Tutorial
Kristen celebrated Valentine's Day with a beautiful bracelet. The centerpiece of the bracelet is a heart bead from Green Girl Studios. The finished design is a dance of gold, red coral, black, and silver. It is great if you love this holiday but prefer more mature jewelry designs, rather than the popping pink and radiant red. If you are not a fan of Cupid, you can always change up the colorway and remove the heart - we won't judge!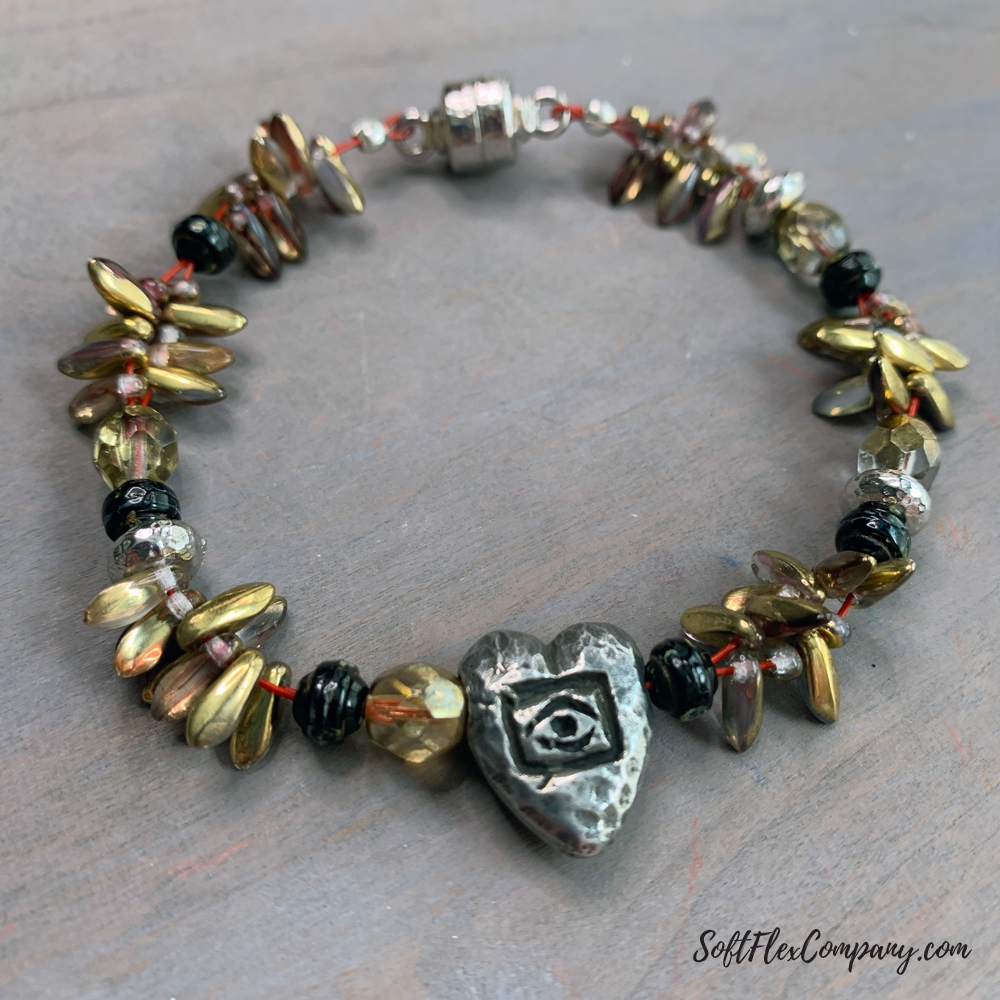 Kristen created her jewelry with beads from our Lunar New Year Design Kit (Sold Out) and our Retro Christmas Bead Mix (Sold Out). Buying a kit or a bead mix from us is a great way to work with a theme. All of our collections have a fun concept. But, they are also great if you just want to restock your beading supplies and add them without keeping the theme intact. For this bracelet, Kristen used beads from two very different themes and in the end, they came together beautifully. Don't miss out, our design kits and bed mixes are limited in inventory and they sell out fast!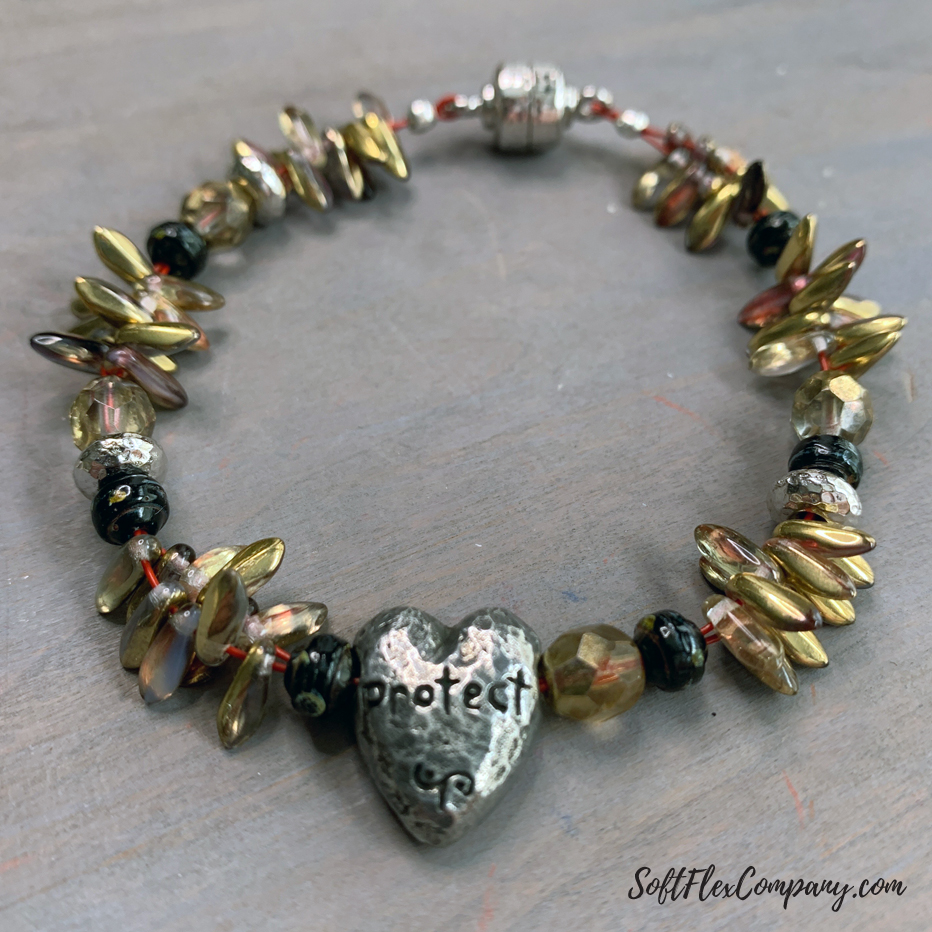 Join our Facebook group – VIB. Stay in the know. Stay up to date. From our bead shows to our video shows and sales, you can stay in touch with us. The community is full of artistic and helpful beaders and crafty people. Inspire and be inspired. Share your pictures and get the beading bug from others!
Visit the Soft Flex Company YouTube Channel!
---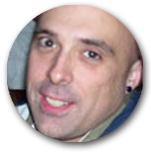 Blog contributor Thomas Soles loves Jazz Age writers and crunchy french fries. His favorite gemstones are Lapis and Pietersite. His favorite hobby is day dreaming. And his favorite mustache is Freddie Mercury's. As you can see, he has a healthy (or possibly unhealthy) sense of humor. You can write to him at Thomas@SoftFlexCompany.com