Beading Party! This week was a blast. We had fun making beach jewelry with Sam Siegel. Do you love the colorway of a shimmering shore? Golden sand, aquamarine, and sapphire waves - this timeless palette is perfect for elegant designs or relaxed Boho style jewelry. Come join the fun and learn how to make exciting summer jewelry with us!

What an amazing week of beading! Kristen showed us how to make a daisy chain necklace with our Peace and Love Design Kit. Sam Siegel Joined Sara and Kristen for a Beading Party - you are invited to check out the fun! If you missed the live show, make sure you catch our upcoming parties. You can find our schedule on our Soft Flex Events Page or you can subscribe to our email list and always stay connected. If you would like to join our email, there is a coupon at the bottom of this blog that will take you to the sign up page.
Stephanie Garrett showed us how to make a bracelet and earrings with our Peace and Love kit. Marcie Creates explored analogous color in her color theory workshop. Lavender Mystic has three gorgeous bracelet ideas using Soft Flex Beading Wire and July's Bargain Bead Box. Go beachcombing with the DIY anklet that Rosanna Brafford created. Check out Jenifer Miller's jewelry inspired by Kellie's Bead Boutique and SilverSilk. And finally, Tricia Giazzon joined Julianna Avelar and taught us how to make boho earrings with pyramid beads and Soft Flex wire. Let's get creative!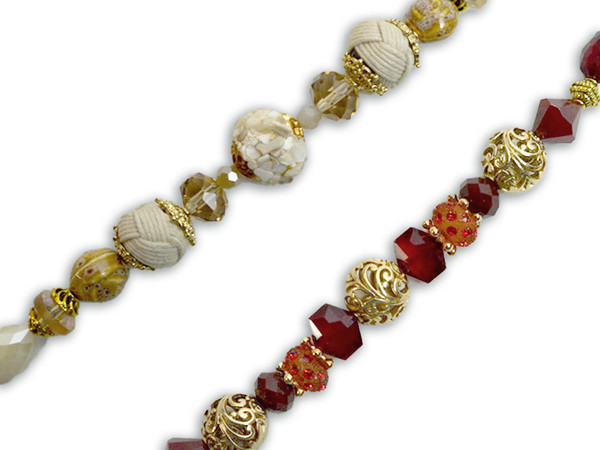 Foxy Lady Bead Strands are inspired by our Foxy Lady Design Kit but they are not included in the kit.
The patter of tiny feet breaks the silence. A sleek band of fur darts between the pine trees. In a small clearing, the animal reveals itself. The bright eyed fox has a smoky red coat with black tipped ears and socks. She crouches and raises her head. Painted leaves disembark from tree branches above. They spiral in slow dances and land on her velvet fur. A white spotted male catches her gaze. She acknowledges with a sly wink. She is cunning and not willing to afford this one her time. She walks away in a slow and rhythmic slink. The day is early and the den is cold. Time for an adventure! Visit an autumn forest with these colorful bead strands. Make jewelry that is perfect for fall.
Foxy Lady Bead Strands are a great complement to, but not included in our Foxy Lady Design Kit. You can find these bead strands on our website, exclusively.
Jewelry Making Videos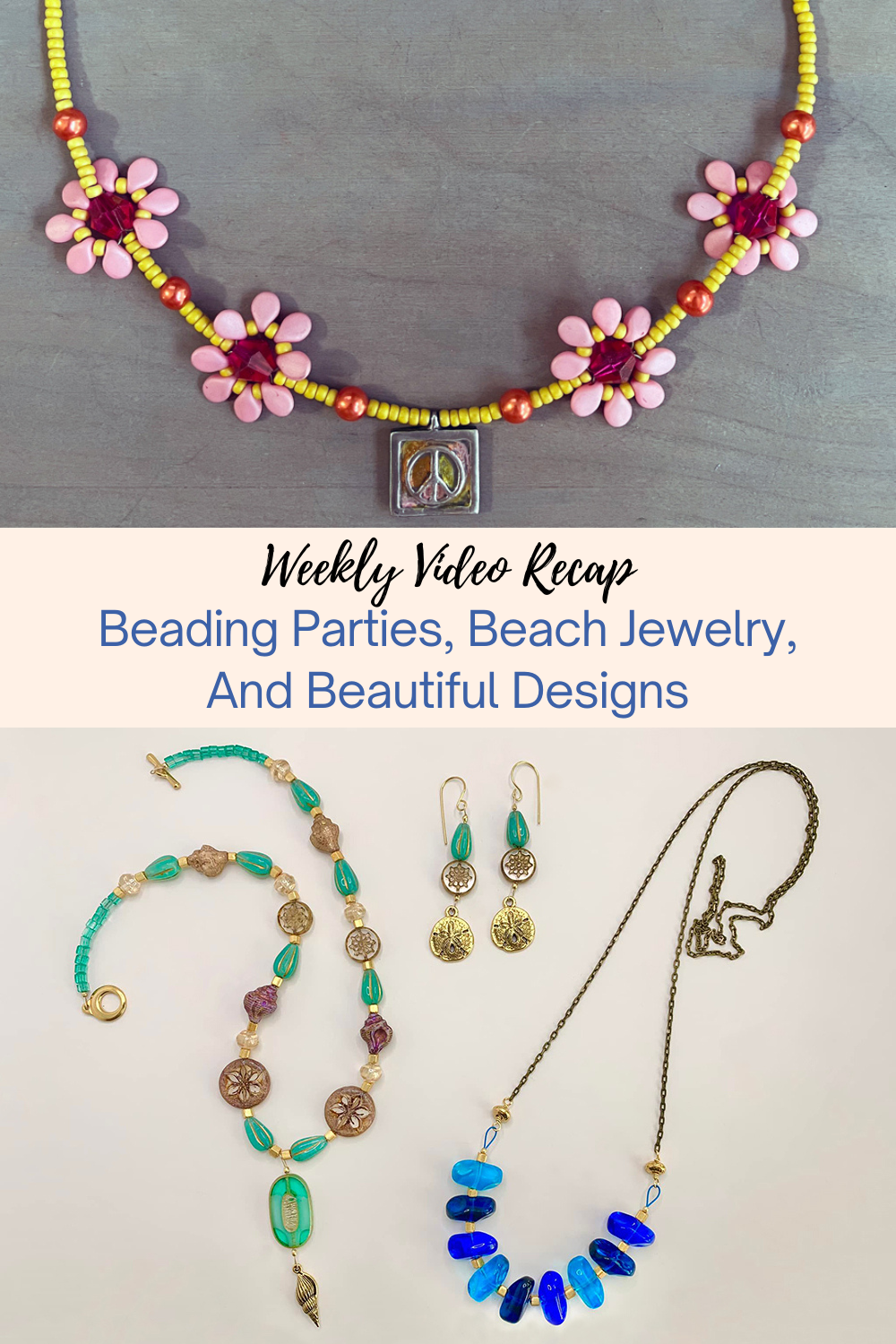 Our Social Media Sites Will Show You How To Make Jewelry In Just Minutes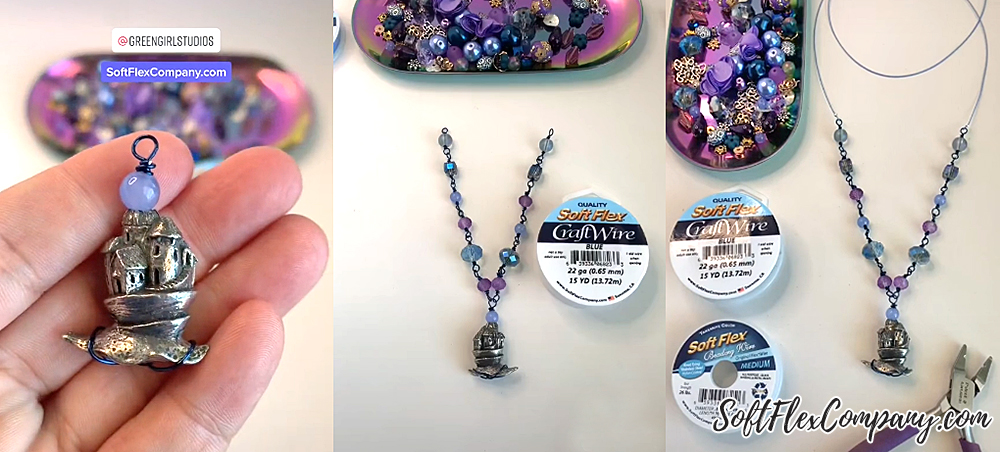 Got a minute? Check out our latest reels and TikTok videos. Soft Flex Company's Instagram Reels and our Soft Flex TikTok Page will teach you how to make jewelry in under a minute. These videos move quickly but are easy to follow. If you need more assistance, make sure you check out our YouTube catalog for deeper dives into jewelry making education. You will find in depth discussions on how to use your tools and finish your jewelry on that channel. Instagram Reels and TikTok are great tools for learning something new or finding quick inspiration. Check out our 1 Minute Videos and explore the wonderful pins on our Pinterest page. Learn from Soft Flex Company jewelry designer pros at the pace you choose! If your creativity needs a quick cup of coffee, make sure you visit us for a much needed jolt of crafting caffeine!
How To Make A Beaded Daisy Chain Necklace With Our Peace & Love Kit
Peace and Love! We all need a little tenderness. This world can be a scary place. Let's embrace hope and share the vibe with others! This week on Free Spirit Beading, Kristen showed us how to make a daisy chain necklace. She used the pip beads in our kit to create some magical flower power. Outta sight!
Peace and Love Design Kit
Soft Flex Beading Wire, .019 Diameter
Size 8/0 Seed Beads
Peace and Love Pendant
Magical Crimping Pliers
Cutters
Colourful Soul Ultimate Paints
Clasp
Bead Stoppers
Live Beading Party With Sam Siegel Of Sam's Bead Shop
Sam Siegel returned for another fun Beading Party. We had as much fun talking to him as we did making jewelry. We loved his Sand and Sea themed July 2022 Bead Box. Make sure you check out his site if you enjoyed the contents of this beautiful beach kit. And if this kit speaks to you, consider getting a subscription.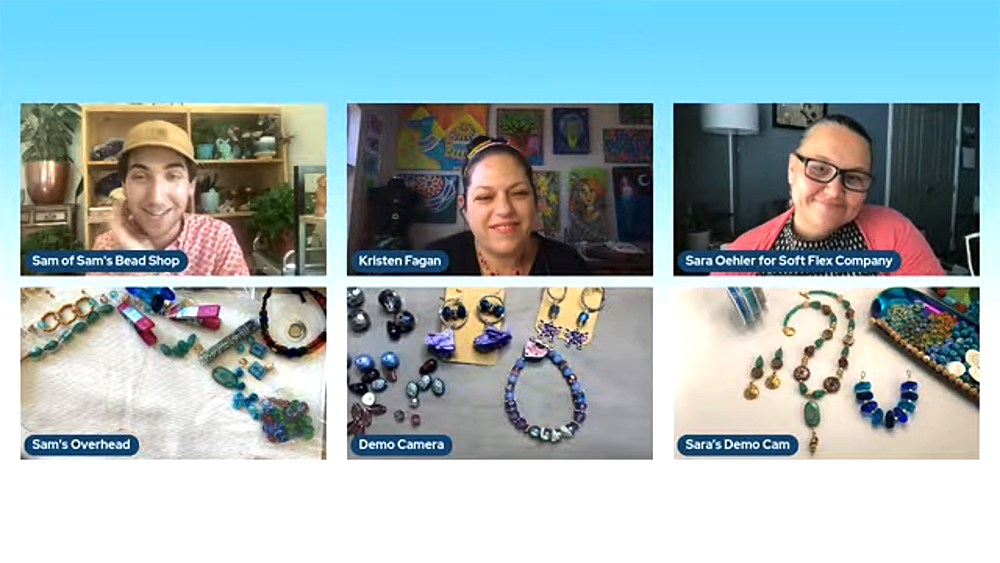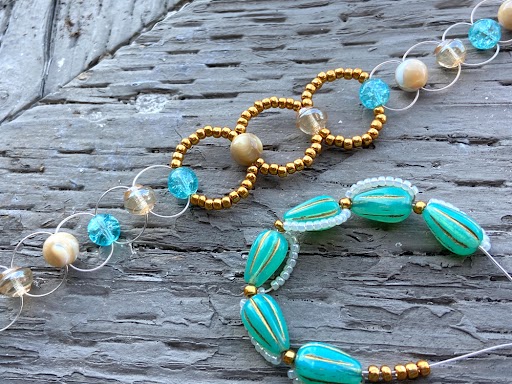 Sam's Bead Box, July 2022 - Sand & Sea
Trios Inspired by "Sand & Sea" July 2022 Sam's Bead Box
Extreme Flex Beading Wire Champagne Color, .019 Diameter
Magical Crimping Pliers
Cutters
Colourful Soul Ultimate Paints
Clasp
Bead Stoppers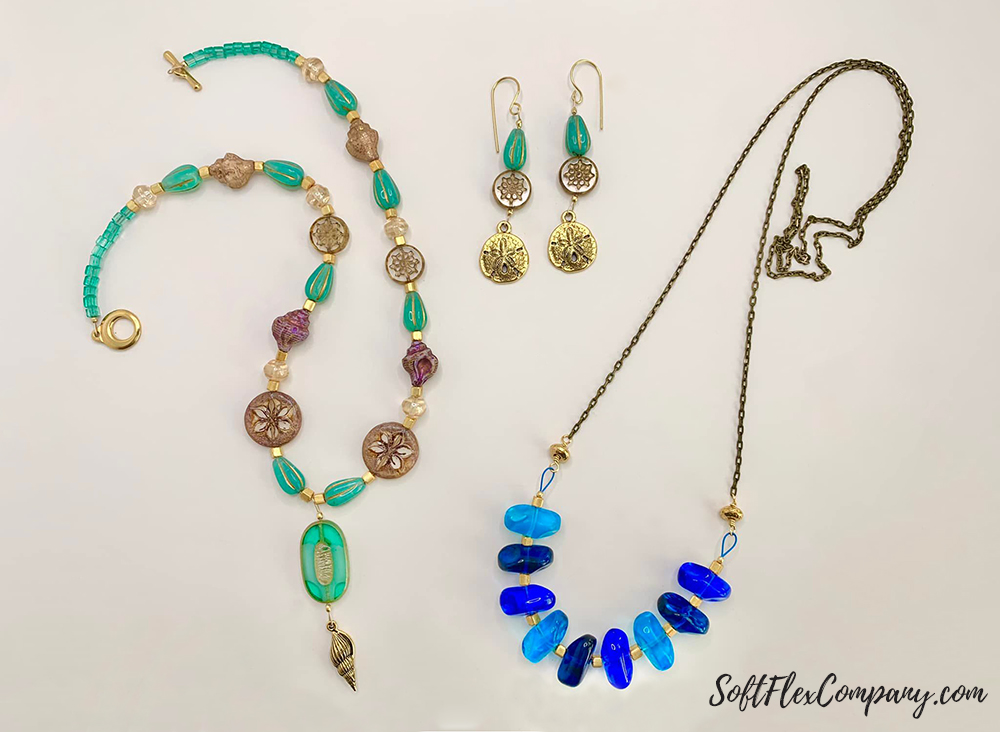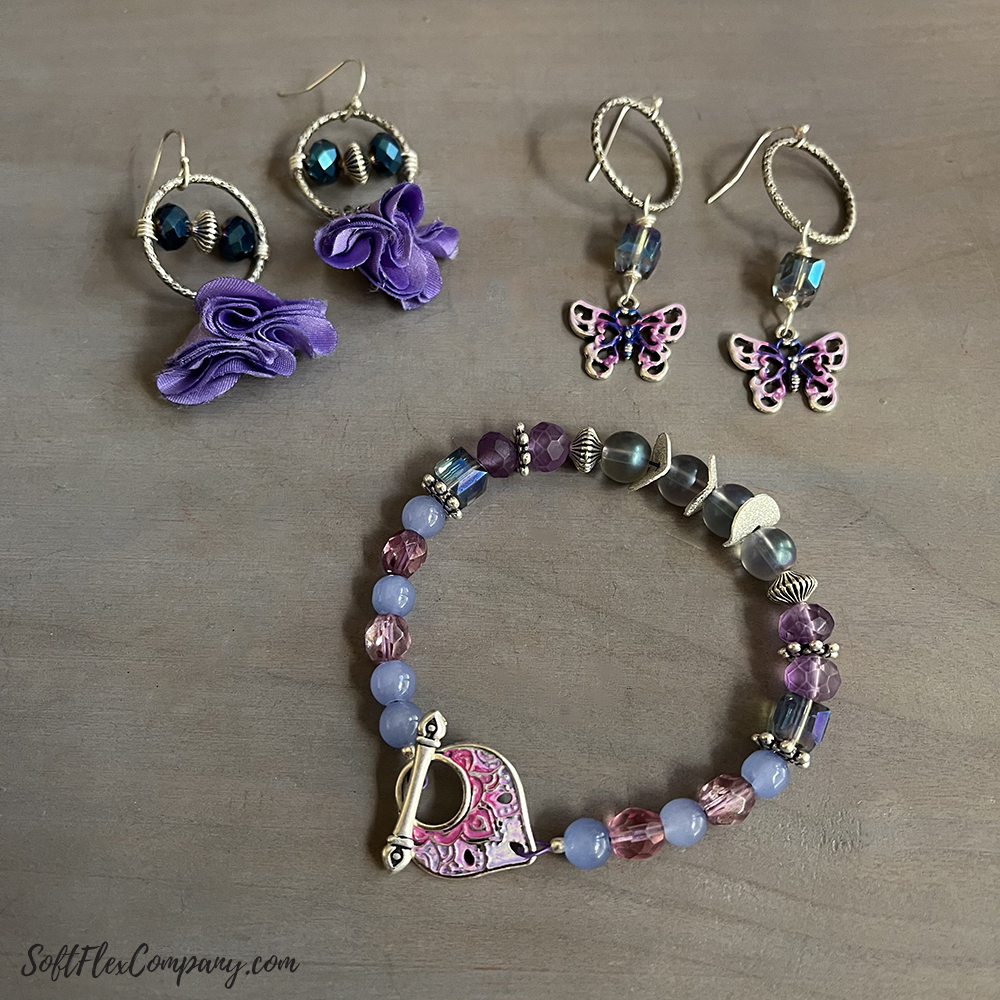 Stephanie Garrett Creative: Jewelry Making With The Peace & Love Design Kit
Marcie Creates: Color Theory Featuring Bargain Bead Box & Soft Flex Beading Wire
Lavender Mystic: Beading Tutorial - Coastal Breeze Beach Bracelets
In Rose's Garden: How To Make An Anklet With The July Bargain Bead Box
Jenifer Miller: Bracelets And Earrings Inspired By Kellie's Bead Boutique And SilverSilk
Jewel Loom: Boho Earrings With Triangle Beads & Soft Flex Beading Wire
Join our Facebook group – VIB. Stay in the know. Stay up to date. From our bead shows to our video shows and sales, you can stay in touch with us. The community is full of artistic and helpful beaders and crafty people. Inspire and be inspired. Share your pictures and get the beading bug from others!
Visit the Soft Flex Company YouTube Channel!
---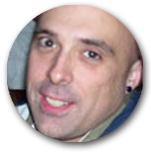 Blog contributor Thomas Soles loves Jazz Age writers and crunchy french fries. His favorite gemstones are Lapis and Pietersite. His favorite hobby is day dreaming. And his favorite mustache is Freddie Mercury's. As you can see, he has a healthy (or possibly unhealthy) sense of humor. You can write to him at [email protected]