Join our latest beading party! We invited our friend Nealay Patel. We had a lively discussion and shared jewelry ideas. Nealay is a talented jewelry designer and the owner of SilverSilk and More. Nealay discussed his products and the exciting jewelry making kits he offers. He created a necklace with one of our design kits and astounded us with his creative take on the pendant we offered in our Spice Market Design Kit (Sold Out). Join us for a jewelry party! Let's meet Nealay Patel and let's get inspired!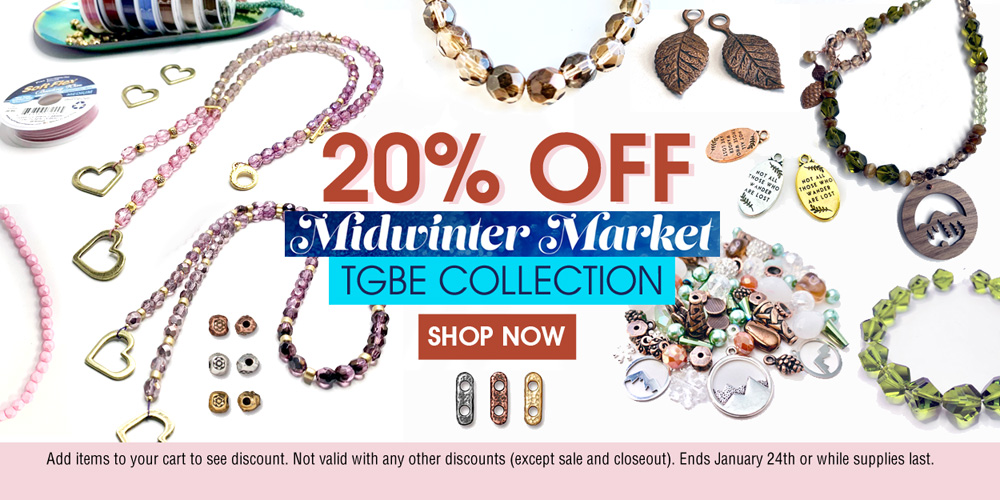 Do you love meeting your favorite jewelry designers? We think it is so much fun to get inside their heads and see what makes them tick. Especially when you can apply some of their knowledge to your own jewelry projects. There is no better way to excel than to stand on the shoulders of giants. We have been holding live jewelry making parties on Zoom. You can find these fun beading shows on the video section of the Soft Flex Company Facebook page and our YouTube Channel. In the past, we have featured YouTube influencer Jill Wiseman. We have discussed arts and crafts with Allegory Gallery owner Andrew Thornton. We have leaned a lot about these wonderful jewelry designers. And we have learned a lot about ourselves. Join our beading parties for deep dives into the jewelry industry, travel, and how making jewelry can be beneficial for mental health and clarity.
Jewelry Making Zoom Party With Designer Nealay Patel
Last week, we got the chance to throw a remote beading party with our friend, Nealay Patel. We think Nealay is incredibly talented. We have followed him, with keen interest, as a designer and then a business owner. If you are not familiar with his jewelry designs, make sure you visit his website and social media. You will fall in love with the rich look of his wonderful jewelry. Each design is so captivating and full of eye catching detail, you will be staring for minutes, just to drink it all in. His online store, SilverSilk and More, sells his signature item - SilverSilk Capture Chain. Capture Chain is a machine knitted jewelry chain that is 99% pure enameled copper wire. It will not fray when cut. It is wonderfully supple and drapes like a dream.
Jewelry making kits are an exciting addition to any beading party. We have design kits that are themed. Each kit has the same components, beads, and wire. When our friends design with the same kit we are using, it is easy to see how unique our design choices are. One friend may paint the pendant found in a given kit. Another might patina the crimps. Another might add a beaded dangle that we might never have considered.
We sent Nealay a Spice Market Design Kit (Sold Out) when he confirmed the beading party date with us. We wanted to see how he would interpret this exotic collection of spice themed colors. Amber, red paprika, delicious saffron this kit was a delicious mix. The centerpiece was a pendant designed by Andrew Thornton. We hope you were able to grab this decadent blend of beads and components.
Nealay discussed his SilverSilk knitted jewelry chain. This design element is perfection. You can create a minimal design, using just the Capture Chain. You can enhance your design by adding beads. You can go for a masterwork art piece by braiding the chain with a kumihimo board. You can even add Soft Flex Craft Wire and Beading Wire to the mix. Our wire is an awesome compelment to the chain. You can weave our wire through our your SilverSilk or wire wrap it to a stone. SilverSilk is incredibly versatile..
Oh boy. This moment caught us all off guard. Nealay revealed his take on the pendant included in the kit. We had talked about painting the pendant, during other live shows. But, Nealay opted to use the bugle beads that were included in the kit and make a wire wrapped frame around the pendant with 26 gauge Craft Wire. Holy smokes! It turned out so lovely. Kristen and Sara had to come off mute so they could heap their approvals. It was a fun moment. You know you have made a beautiful design choice when others excitedly gasp at your jewelry! Nealay really hit this design out of the park. It is always delightful to see somebody challenge our perceptions and elevate the craft.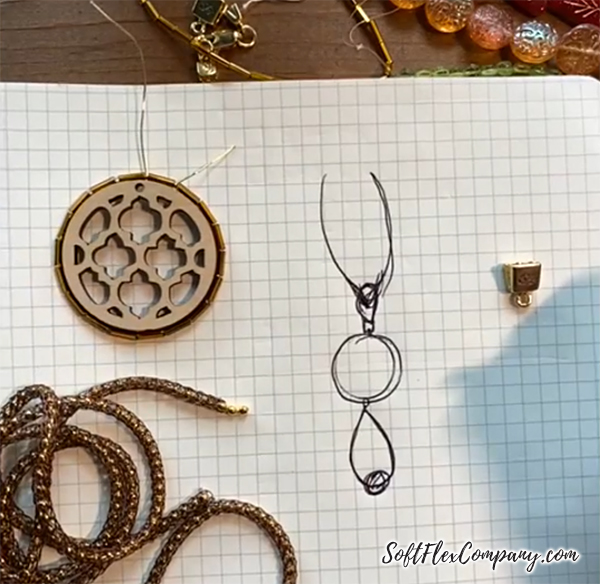 Nealay is fun to watch. He contemplates his designs before stringing the first bead. Often, he sketches out the design in his mind, that makes it easy to plot a course and move forward. If you have a hard time designing spontaneously, consider sketching out your next necklace. This is an easy way to anticipate any difficulties and predict what the finished jewelry will look like before you get too far in.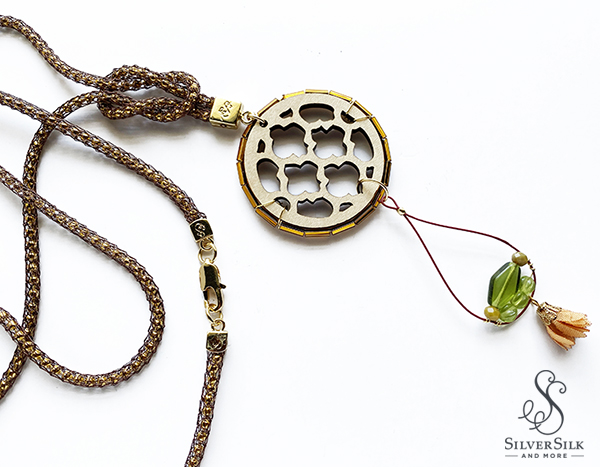 Look at this gorgeous necklace. It is a breathtaking translation of our Spice Market Design Kit (Sold Out). There are so many beautiful details. The Capture Chain looks alluring with the knotted end, an eyecatching focal draw above the pendant. The pendant was designed from actual decor from a spice market. The wrapped bugle beads gives this design an almost steampunk aesthetic. The dangle below gives us a splash of color and a feminine whisper with the tassel. Nealay has crafted an enchanting piece of artisan jewelry.
Nealay Patel Q&A On Jewelry Design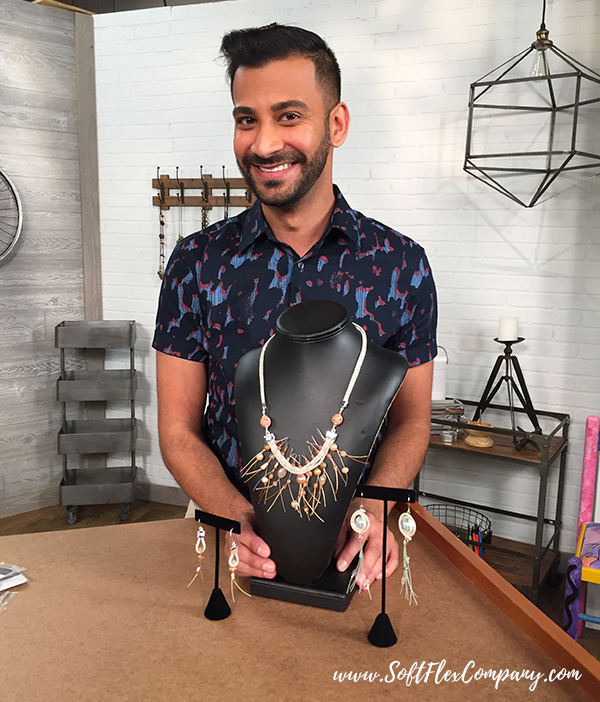 How long have you been making jewelry?
For almost 20 years now! So crazy to think about. I don't consider myself an expert, but more of an explorer.
Is there a tool you cannot live without?
I think I have to have my main three basic tools. That would be the round nose, chain nose and cutters. Everything else is just nice to have. Not having my basic set would be difficult to make anything at all!
What color palette (or technique) do you love working with?
I love blues, teals and greens. They historically have been the most inspiring colors for me to work with and never gets old for me. But I'm starting to think more seasonally these days. I'm also inspired by burnt oranges and copper as I think of fall, and whites, silvers and baby blue for winter!
Where do you draw inspiration from for your jewelry designs and color choices?
That's a tough question as I'm thinking about it. I think for me I'm drawn to textures and shapes specifically and how they can combine together into a harmonious design. I'm not always successful at this, but I enjoy discovering new ways to combine textiles or manipulating materials into doing something different then figuring out a way to make it wearable is always a fun challenge. Much of the time, a new idea or technique has infinite variations, so this helps me think of new designs almost immediately.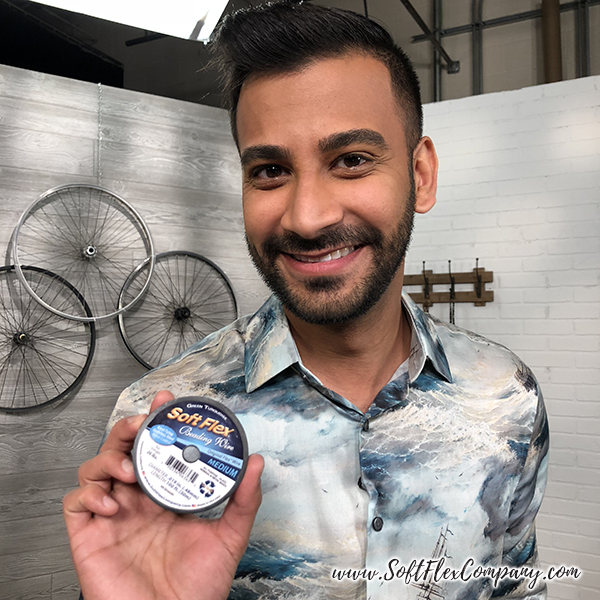 Why do you love Soft Flex Beading Wire?
When I think of Soft Flex, I think quality, dependability and integrity. They realized I had potential in the craft and jewelry making industry and that I just needed a little push, exposure to an audience and some encouragement. As a designer, I can't think of anyone better to represent a company that cares for the artist community. As for the beading wire, I chose to use it over 8 years ago not knowing much about the product other than it felt high end and way more soft than any other beading wire I've ever felt. And that was their regular beading wire, not their extreme line! The products that come from Soft Flex are premium and consistent through the years.
Nealay Patel Q&A On Owning A Jewelry Business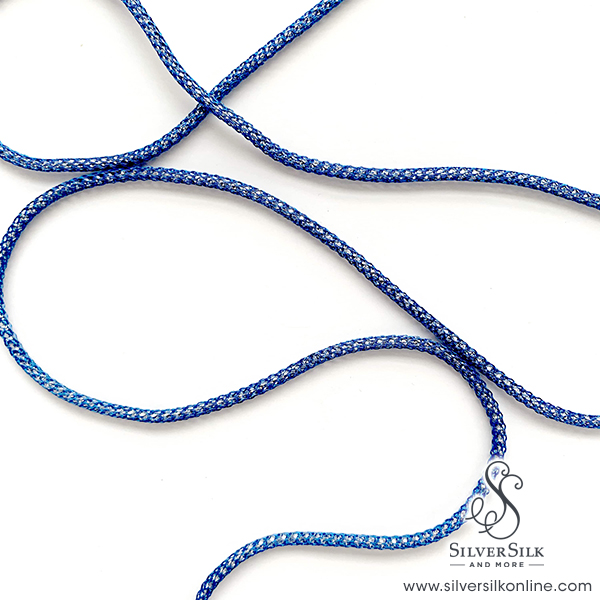 What convinced you to open your business?
I originally wanted to continue to work as a designer, but SilverSilk just fell into my lap. I guess I got very lucky. As a designer, I was representing other companies that were fulfilling their dreams, but had nothing to claim as my own at the end of day. SilverSilk is something that I have come to see in fruition with hard work, little sleep and a pinch of luck, and now I'm fulfilling a dream of my own with my friends in the industry.
What do you wish you knew when you first started?
The internet....I still haven't figured this one out haha!! There's so many ways to reach people now virtually that I wish I could install the future knowledge into past me, but I'm learning new things as I go along. Honestly, there's really nothing I could change and I'm good with taking on challenges as they come!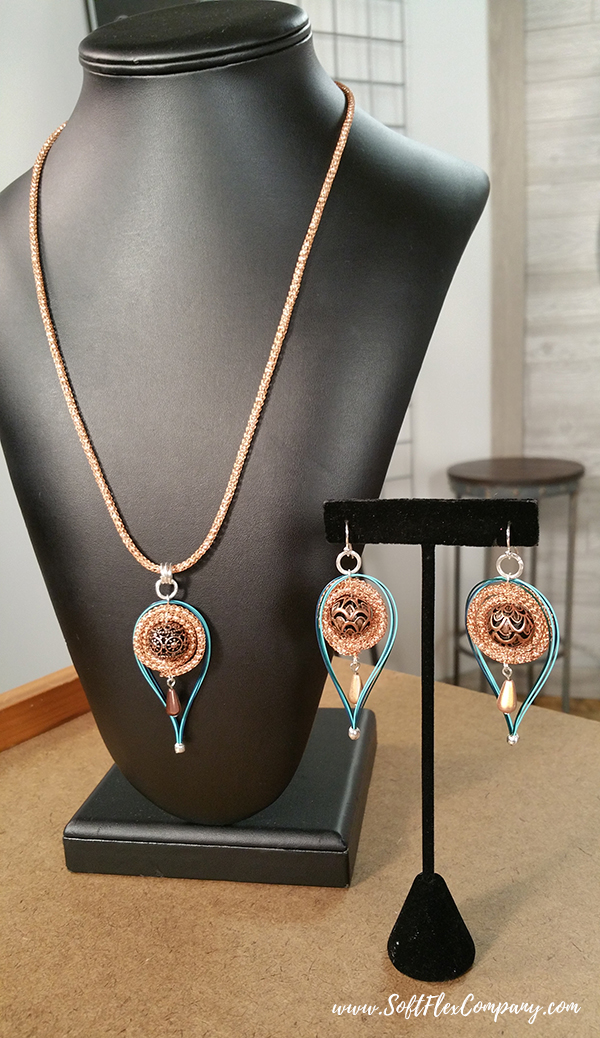 What roadmap would you give to a beginner (Etsy, social networking, brick and mortar, etc)?
I would (and have) work with other major businesses (such as Soft Flex or Jesse James beads etc) as a designer to establish a name in the industry and get some experience. You can also start developing a following with these companies. It's easier then to transition into whatever your true passion for creating is.
What products are you known for and/or why should people use your products?
I make a custom chain called SilverSilk, which is a machine-knitted chain that is used for jewelry making or crafting. It's soft, supple and very drapey. This chain is great for pendants or large beads or just beautiful by itself. The knitted wire makes the chain look intricate and detailed but it also makes it flexible and strong. If a jewelry maker is looking for something special, exquisite and a one-of-a-kind product, SilverSilk is the way to go!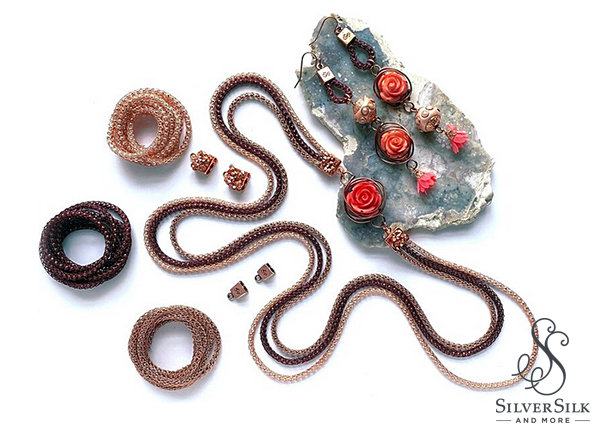 Do you feel like you have time to follow your passions while owning a business?
I think owning a side job and working a full time job has made it more clear to set time aside for fun. So absolutely. I have a cut off time for both works and make sure life is in healthy balance of exercise, fun time and family. Those things are just as important and I will make time for then the businesses need to be taken care of. A healthy mind, body and spirit can conquer all!
Meet Nealay Patel
Nealay is a talented artist and explorer. He has taken on many creative tasks. He is a skilled jewelry designer. He is a published author. He is an informative and easy to follow teacher. He is an art director. And he is a business owner. That is a lot of pressure on one person! He handles everything with a competent dexterity. No task is too great for this accomplished creator!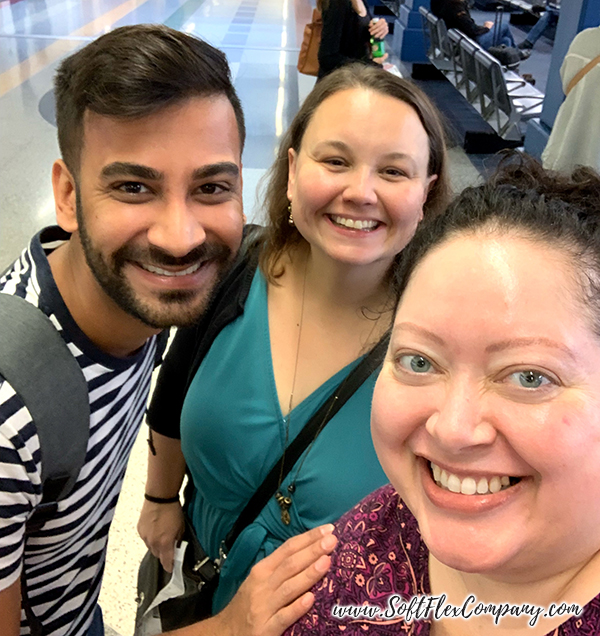 From Nealay:
Hi, my name is Nealay. I am the owner of SilverSilk & More. I exercise my craft in designing, educating and publishing various jewelry works. My checklist of accomplishments includes writing three jewelry-making books, hosting workshops at many trade shows, making television appearances on Beads, Baubles and Jewels and Jewel School on the Jewelry Television Network.
I've also design for Jesse James beads and I work full-time as an art director in my hometown, Tulsa, Oklahoma. I'm excited to grow SilverSilk & More and learning all the challenges that come with it. I look forward to working with you!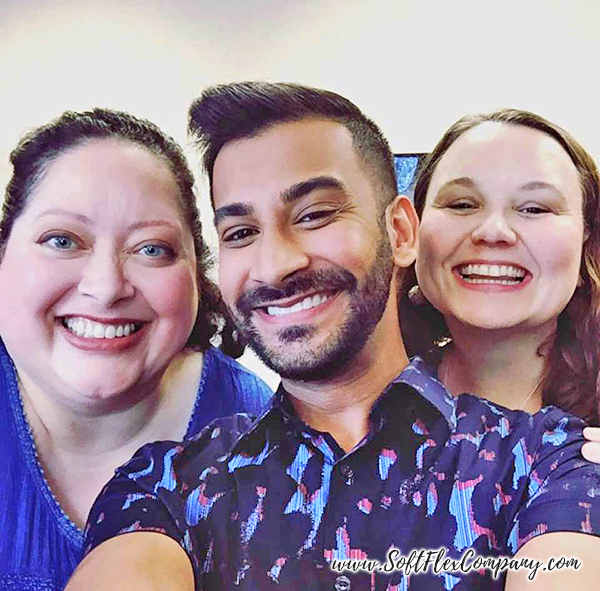 From Nealay:
Elegant, strong and supple, SilverSilk is a jewelry revolution. Knitted from wires of 99.9% pure enameled copper that are nearly as thin as a human hair, SilverSilk is lightweight, incredibly durable, can be cut without fraying and is supple to the touch. The unique elasticity of the knit lends a luxurious free-flowing feel to SilverSilk, while the permanently enameled non-tarnish copper ensures a long-lasting beautiful finish - joining the strength and beauty of metal with the intricacy of finely woven knit. SilverSilk is machine stitched to perfection and will take your jewelry designs to the next level.
Simply put: We knit, you create.
Nealay Patel on Beads Baubles And Jewels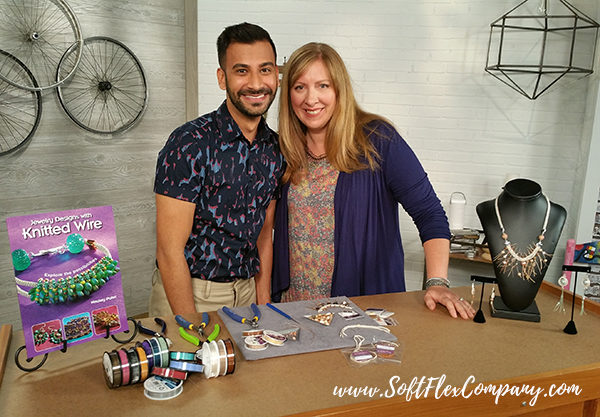 Sara Oehler spent some quality time with Nealay and Jill Wiseman on the set of Beads Baubles and Jewels. If you missed out on the fun when it originally aired, you can catch up here!
Beads Baubles And Jewels - A Breath Of Fresh Air, Episode 2709 With Nealay Patel
Episode 2709 featured our good friend, Nealay, using Soft Flex Beading Wire in a really neat and unusual way! His design entitled "Branching Out," pairs Silversilk with Soft Flex to make a unique look. Nealay is known for thinking outside of the box. His designs are always interesting and creative. Medium .019 Soft Flex beading wire was perfect for this project as it easily slips through the Silversilk and creates pretty branches that can be layered in a variety of lengths and colors.
For this design Nealay chose Soft Flex Extreme beading wire: 24 karat gold plated, 925 sterling silver plated and champagne. You could also use some neutral Soft Flex beading wire colors. Great neutral colors include: black onyx, bone, copper, antique brass, bronze and white quartz. For a funky version of this design, you can change the color of the SilverSilk and/or Soft Flex beading wire. Fun colors in Soft Flex include: pink tourmaline, green turquoise, tanzanite, peridot and more. You could even choose a Soft Flex Trio for a fun color palette. Our Trios include three 10ft spools of beading wire in colors that will work together really well.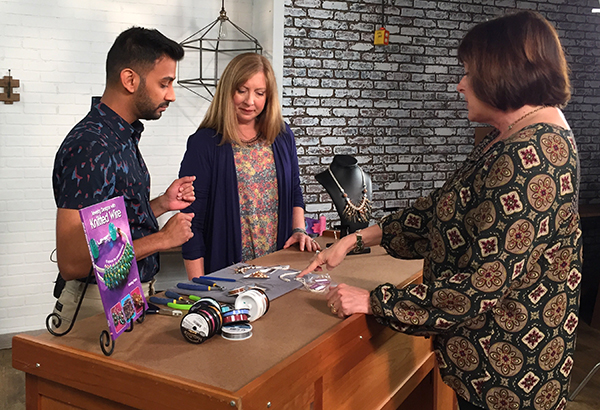 From Nealay:
Soft Flex Extreme wire helped achieve the texture and look I was going for. I wanted something that was wiry, but very soft and easy to wear and it weaved so well into the SilverSilk. I love using Soft Flex because I know my design will be high quality, tarnish resistant, and is flexible and easy to wear.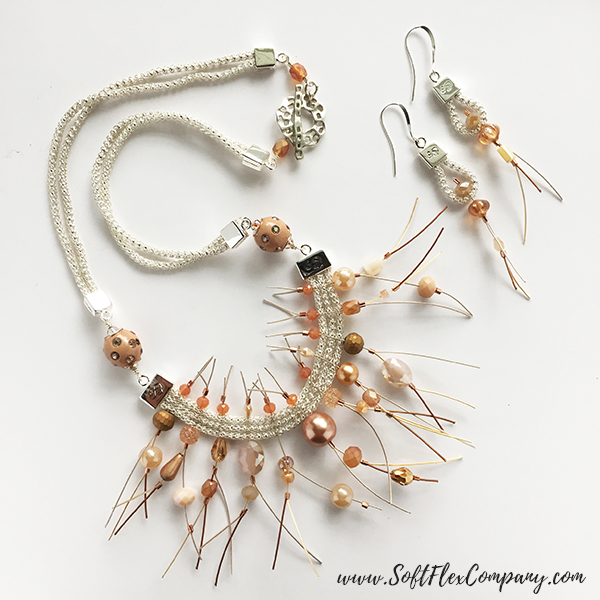 Beads Baubles And Jewels - Exotic Travels, Episode 2710 With Nealay Patel
Episode 2710 also featured Nealay. This design, entitled "Peacock Earrings," pairs SilverSilk with Soft Flex Beading Wire to make a neat peacock feather look. Nealay is so creative. His designs are always interesting and inventive. Medium .019 Soft Flex beading wire was perfect for this project as it will maintain a little shape and comes in so many beautiful colors.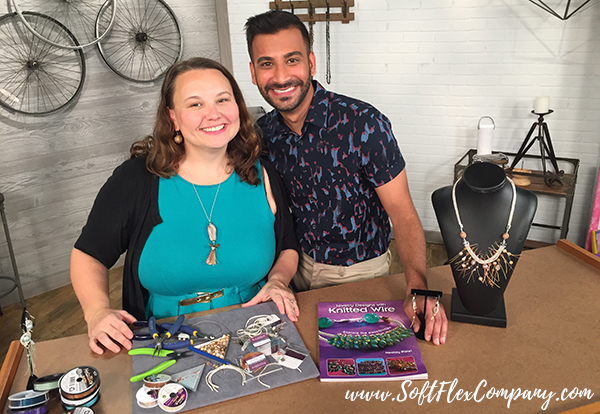 From Nealay:
I recommend having Silver and Gold for sure! They match with everything! I am a huge sucker for earth and jewel tones, so Lapis, Emerald, Copper, Amethyst, Garnet and Citrine. My favorite colors include the Turquoise, Spinel, Tanzanite and Purple Amethyst. As you can see, there are a lot to choose from a perfect palette for your next design! A color to fit every personality.
Learn how to make these splendid earrings, click here: Peacock Earrings Instructions
Visit Nealay Patel's YouTube Channel
Nealay has had a presence on YouTube for two years now. In that time, he has amassed a vast collection of unique jewelry making videos. Each piece is a new journey. Each new journey is accessible and easy to follow. If you enjoy his jewelry talents, you are going to love his channel. Follow along and you will have your own handmade gallery of Nealay inspired jewelry designs. You can also catch him live on Tuesdays on Facebook. When films his Tuesday Tuts and interacts with his fans and community. It is a great way of getting his attention and asking that jewelry design question you have been trying to solve.
From Nealay:
These video tutorial are intended to provide inspiration, ideas and technique practice to those who wish to elevate their jewelry designing skills.
Nealay Patel's YouTube Channel
Visit SilverSilk And More
Make sure you visit Nealay's store. You will find his knitted wire Capture Chain, clasps, cord ends, jump rings, and more. His site also features a blog that has jewelry making project instructions with links to supplies. The SilverSilk Atelier is full of finished jewelry designs you can purchase. The is a lot to look at in his colorful catalog!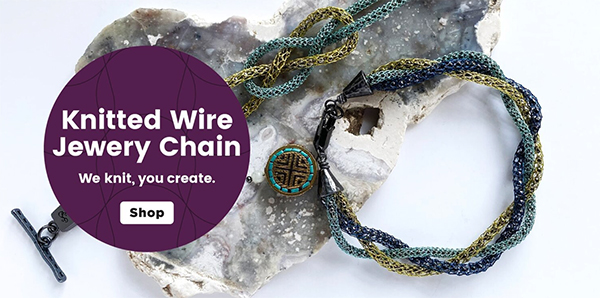 If you like mystery jewelry kits, you will love the themes Nealay puts together. He has explored the colors of India. He has taken us for a fanciful walk in a Paris rainstorm. He has scaled the frosty mountain climes of Patagonia. Sahara Sandsea is his latest kit.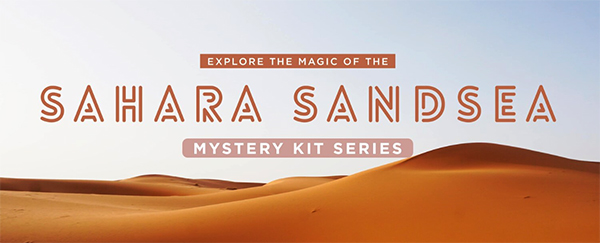 From Nealay:
The Sahara desert is vast, barren and dry, but each grain of sand tells a story. Let's uncover this story and tell it in our jewelry design using a rich palette of colors, including copper, silver and lush browns and blacks. A custom gemstone mix and some fun and wild charms will make this journey exciting and memorable.
Visit Nealay Patel's Links
Be sure to mark your calendars for every Tuesday, 5:30pm CST and hop over to facebook.com/groups/silversilk to watch Nealay's videos live and ask questions.
Nealay's channel is dedicated to learning how to make high quality jewelry with SilverSilk with an emphasis on design. You can follow his journey here:
www.instagram.com/silversilkandmore
www.facebook.com/silversilkandmore
Or join his Silkies group and be a part of the conversation www.facebook.com/groups/silversilk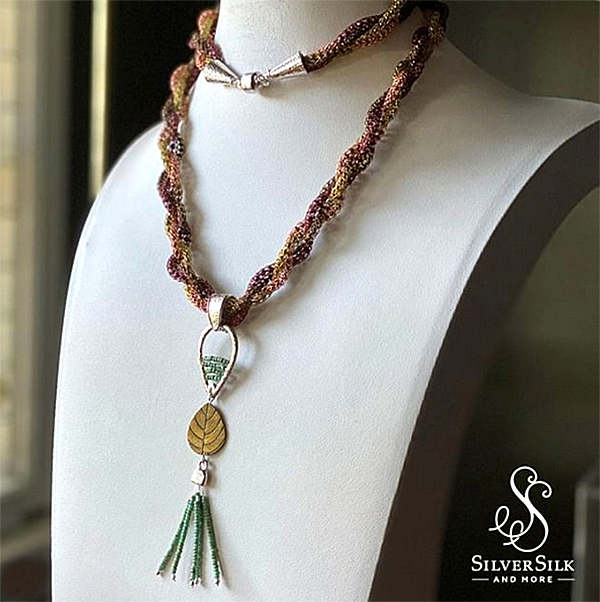 Join our Facebook group – VIB. Stay in the know. Stay up to date. From our bead shows to our video shows and sales, you can stay in touch with us. The community is full of artistic and helpful beaders and crafty people. Inspire and be inspired. Share your pictures and get the beading bug from others!
Visit the Soft Flex Company YouTube Channel!
---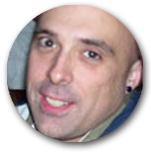 Blog contributor Thomas Soles loves Jazz Age writers and crunchy french fries. His favorite gemstones are Lapis and Pietersite. His favorite hobby is day dreaming. And his favorite mustache is Freddie Mercury's. As you can see, he has a healthy (or possibly unhealthy) sense of humor. You can write to him at Thomas@SoftFlexCompany.com