The Great Bead Extravaganza is back! The world's biggest virtual bead show was last weekend. There so many amazing jewelry demonstrations. Did you catch the fun? Check out our recap of the event! The creative energy did not stop after the big bead show. This week, we celebrated Kit Day and made some groovy jewelry with our Peace and Love Design Kit. Make this a summer of love and jewelry!

We had a glorious week of jewelry making. Kristen showed us how to make a herringbone style wire wrap around beads. Sara unboxed our Peace and Love Design Kit and made a jewelry set. Kay Goss taught us how to make Tassels - which inspired Sara to start a tassel challenge. Jenifer Miller showed us how to make earrings with SilverSilk and Soft Flex. Sam Siegel and Rachel Mallis made some beautiful jewelry. Nealay Patel made a gorgeous necklace. Andrew Thornton showed us how he deals with UFOs (UnFinished Objects). Stephanie Garrett unboxed our Peace and Love Design Kit. And finally, Marcie Creates unboxed our Twilight Sky kit.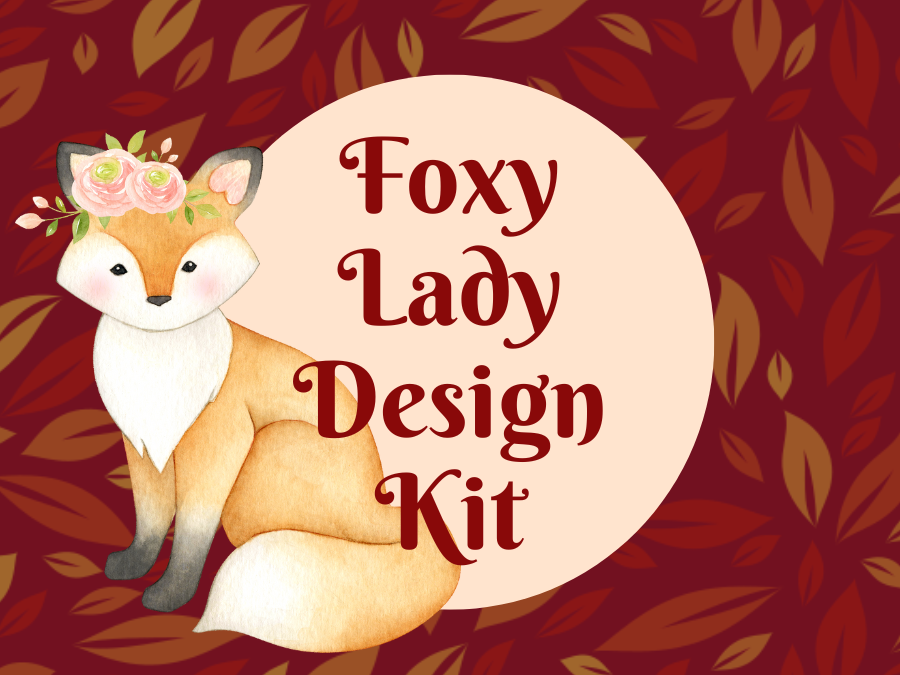 The patter of tiny feet breaks the silence. A sleek band of fur darts between the pine trees. In a small clearing, the animal reveals itself. The bright eyed fox has a smoky red coat with black tipped ears and socks. She crouches and raises her head. Painted leaves disembark from tree branches above. They spiral in slow dances and land on her velvet fur. A white spotted male catches her gaze. She acknowledges with a sly wink. She is cunning and not willing to afford this one her time. She walks away in a slow and rhythmic slink. The day is early and the den is cold. Time for an adventure! Visit an autumn forest with this colorful kit. Make jewelry that is perfect for fall.
Sara will be doing a live broadcast on the Soft Flex Facebook page and YouTube Page, with the Foxy Lady Design Kit, on Wednesday, August 31st at 3pm (PT).
If you'd like to join us in the design challenge next month, buy this kit and challenge yourself to try something new and unexpected. If you are new to beading, this kit comes with findings, beads, wire, and surprises.
Our kits are great for skill building. We want our kits to feel challenging. We want them to be accessible for beginners and advanced designers alike, but we love to throw in elements that may seem difficult to test our beaders skills and make them think out of the box. We think jewelry is great when it is easy. But when you really have to engage your mind and process your materials and tools, we think that your jewelry has the potential to be life changing.
Our kits may be inspired by a colorway or theme, but they are meant to be creative interpretations. Imagination and innovation do not follow the rules. Expect the unexpected.
Supplies are very limited. Don't miss out!
Jewelry Making Videos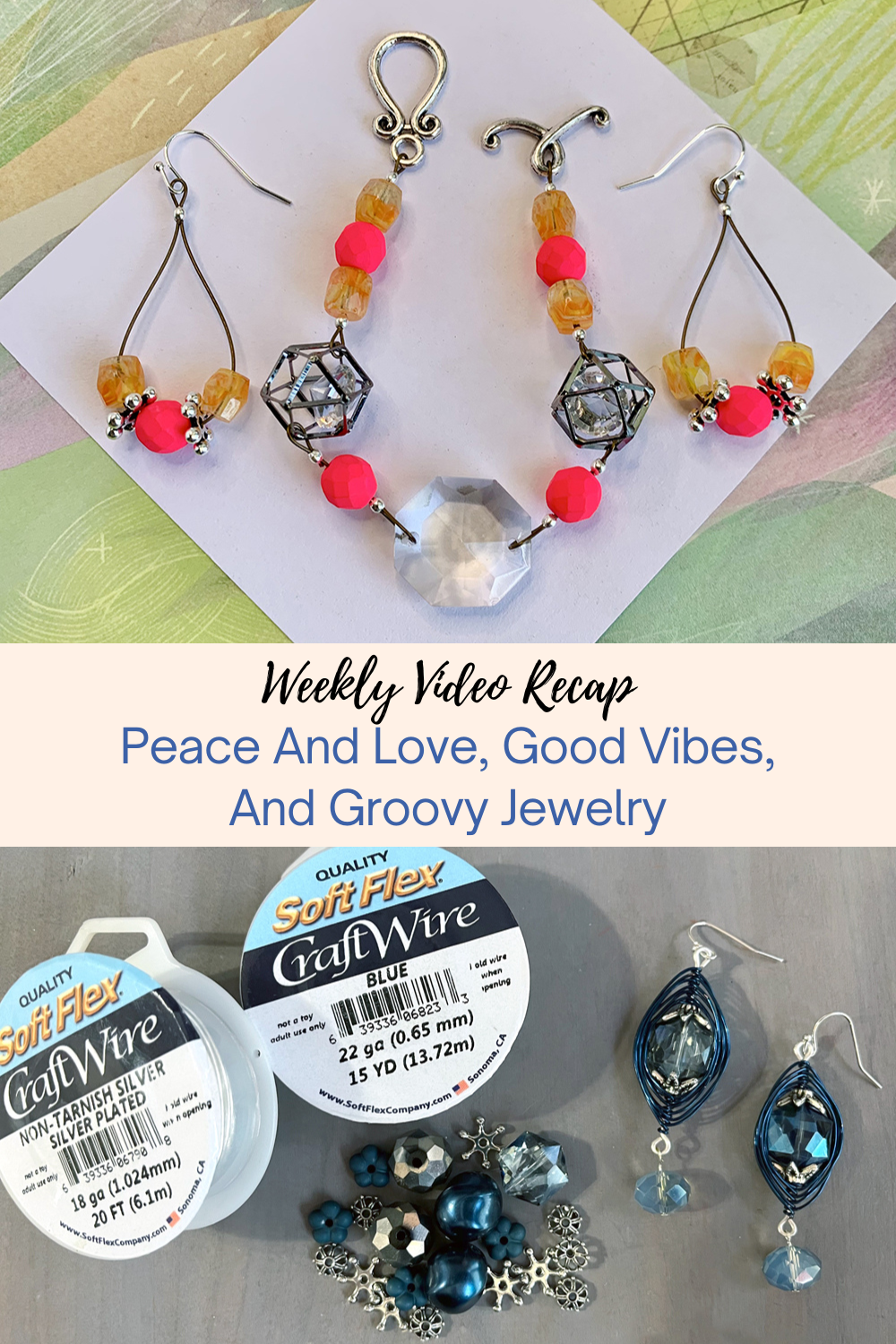 Our Social Media Sites Will Show You How To Make Jewelry In Just Minutes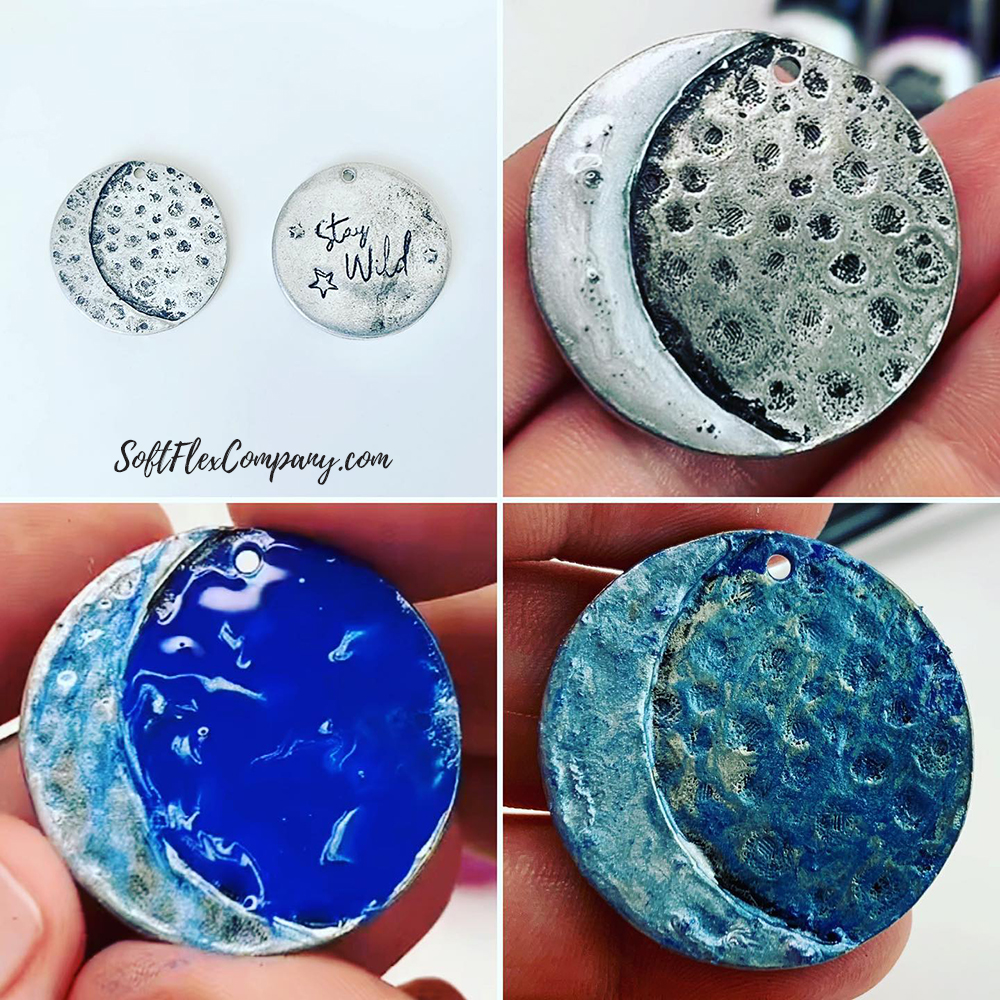 Got a minute? Check out our latest reels and TikTok videos. Soft Flex Company's Instagram Reels and our Soft Flex TikTok Page will teach you how to make jewelry in under a minute. These videos move quickly but are easy to follow. If you need more assistance, make sure you check out our YouTube catalog for deeper dives into jewelry making education. You will find in depth discussions on how to use your tools and finish your jewelry on that channel. Instagram Reels and TikTok are great tools for learning something new or finding quick inspiration. Check out our 1 Minute Videos and explore the wonderful pins on our Pinterest page. Learn from Soft Flex Company jewelry designer pros at the pace you choose! If your creativity needs a quick cup of coffee, make sure you visit us for a much needed jolt of crafting caffeine!
Learn How To Make Herringbone Style Wire Wrapped Earrings
This week on Free Spirit Beading, Kristen showed us how to do a herringbone style wire wrap around beads. This is a lovely way to frame a favorite bead or two. If you have never used Soft Flex Craft Wire, this is an easy project to try out. Learn how to wire wrap with Kristen's instructions. One fun thing about wire work is that it does not have to be perfect. A slightly irregular or messy wrap will give your jewelry an organic look.
Twilight Sky Design Kit (Sold Out)
Twilight Sky Bead Strands
18ga & 22ga Soft Flex Craft Wire
Nylon Jaw Pliers
Flush Cutters
Chain Nose Pliers
Round Nose Pliers
Ear Wires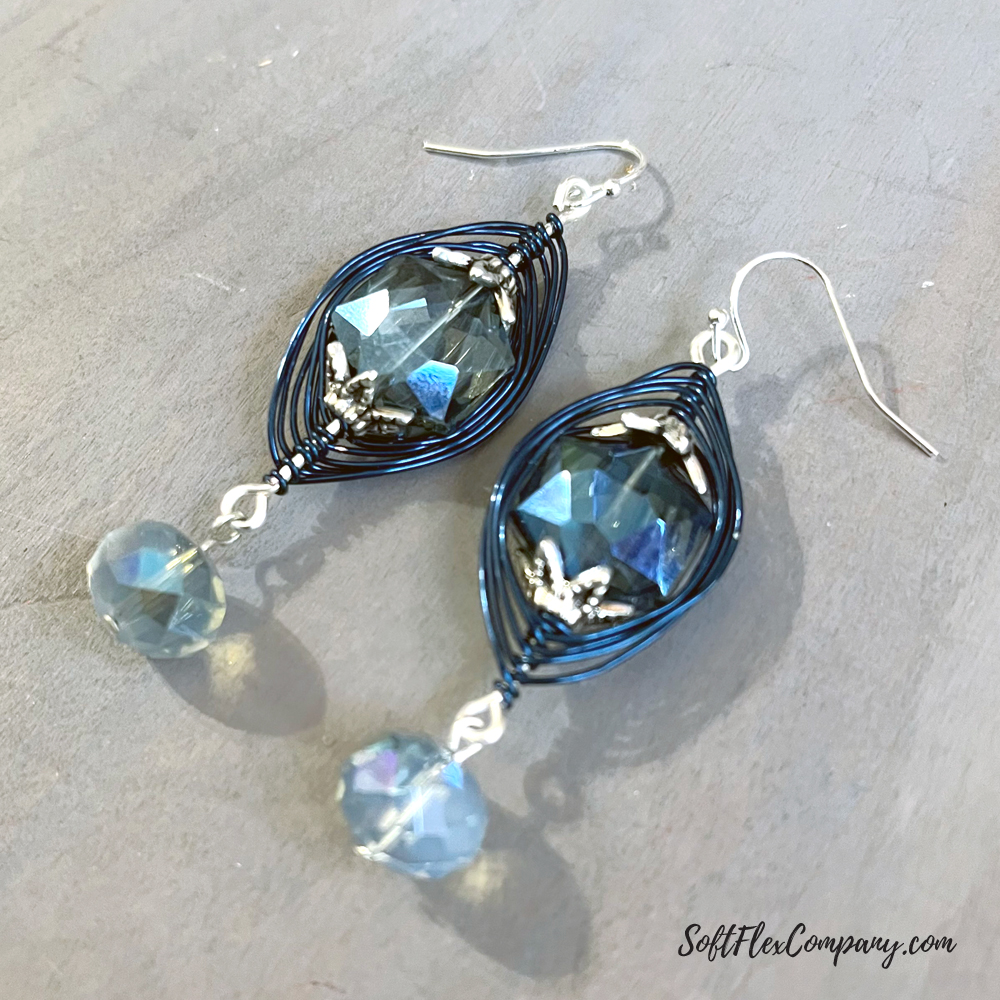 Peace And Love Jewelry Making Design Kit Reveal
It's the summer of love! We have a groovy collection of beads, man. Go with the flow and feel the vibe. This primo bead kit is sure to inspire and you don't have to spend a lot of bread to look far out. Right on! Be a free thinker and make some mellow jewelry that will blow your mind. This themed mix of beading supplies is a delight, you dig? Don't be a downer. Tune in and turn on with this hip design kit!
Sara showed us how to make a colorful jewelry set with this kit. Far out! Along the way, the subject of tassels came up. Kay Goss showed us how to make gorgeous tassels and Sara was inspired to try making one during the show. Using the string we wrap our kits in, Sara created a quick tassel. She then suggested that our community make their own tassels.
Join the tassel challenge!
Peace and Love Design Kit
Soft Flex Beading Wire
2x2mm Crimp Tubes
Magical Crimping Pliers
Cutters
Ear Wires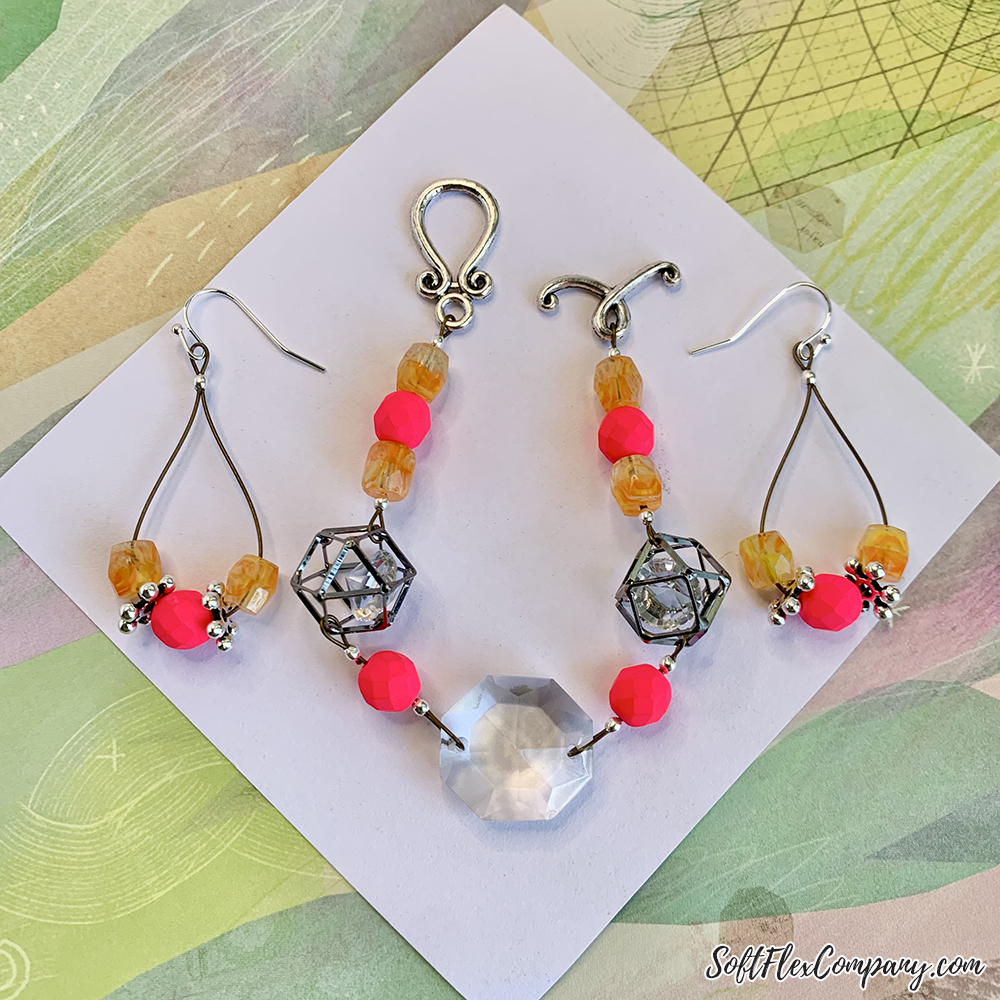 Star's Beads: Learn How To Make Tassels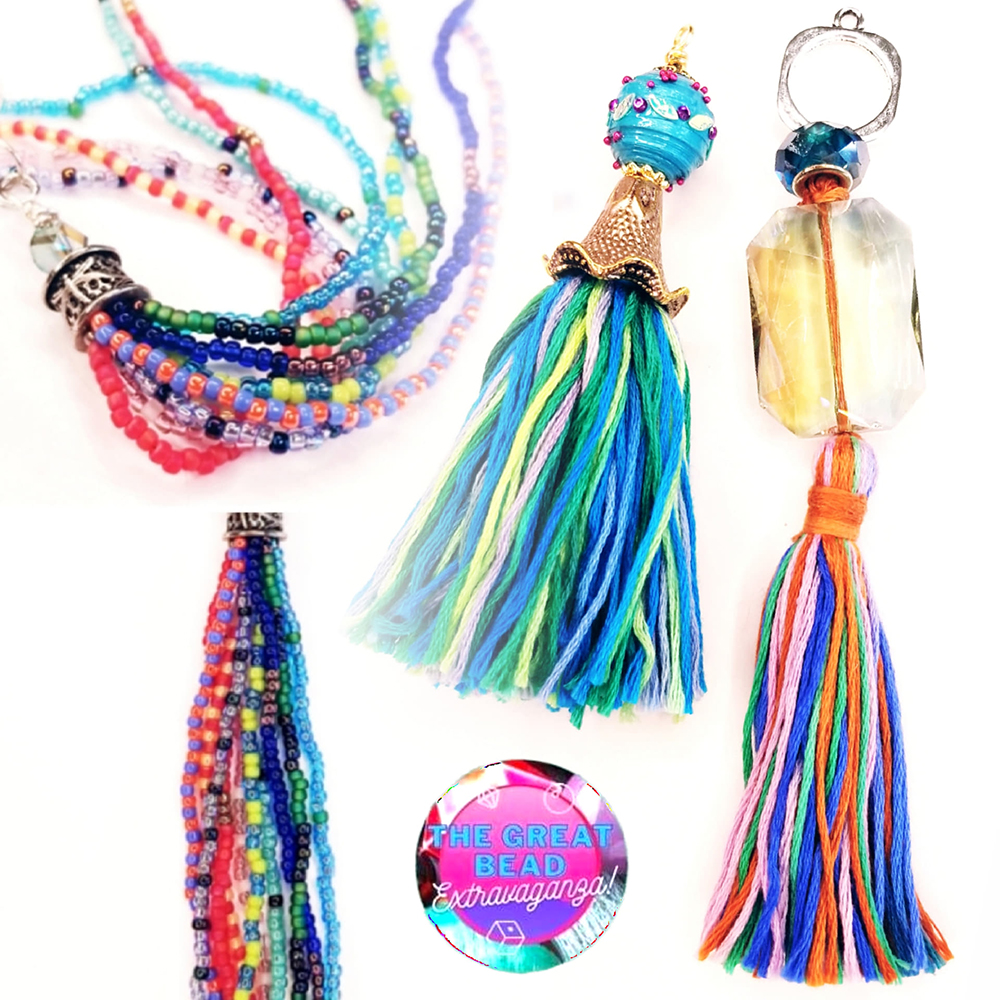 Kay Goss's Tassel Video - Click Here!
If you missed Kay during the Great Bead Extravaganza, you need to check out this fun tutorial. Learn how to make a bunch of tassels. Tassels have been hot hot hot lately. Make a pair as earrings. Make a tassel your next focal. Add a tassel to your rearview mirror and add a little bit of beaded joy to your car!
Tassel Challenge - Share Your Tassels With Us On Our VIB Facebook Group And Enter Our Giveaway!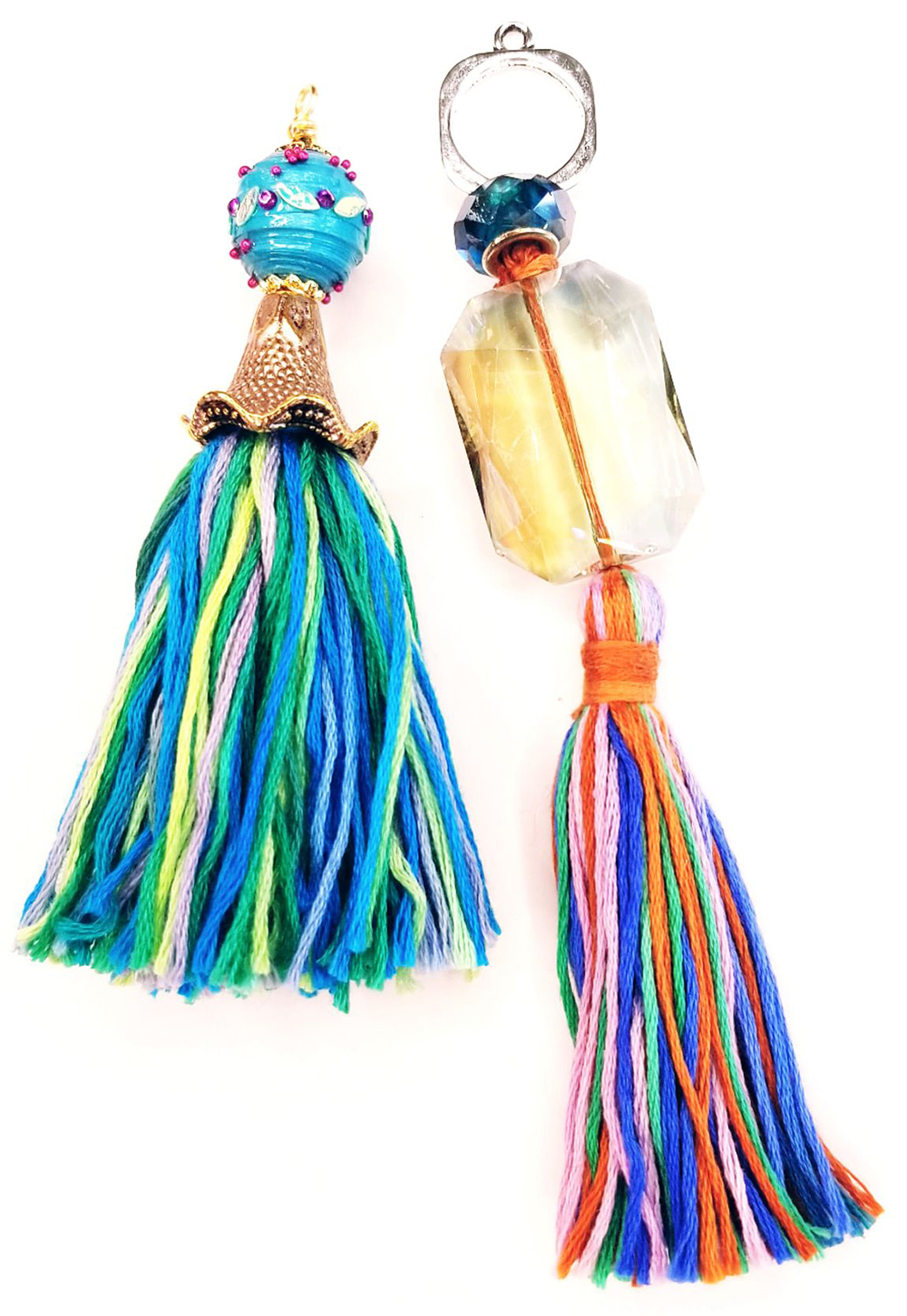 We love seeing the jewelry our community makes. Visit our VIB Facebook group and show us your work. Every handmade tassel you post on VIB is an entry to receive a free design kit. Please make your own tassels. This challenge ends on August 29th. On August 31st, we will announce the winner of the challenge and we will ship our newest kit to the winner. You can post multiple tassels in one image and we will count each tassel as an entry. Or, you can post images of single tassels, again, each tassel will count as an entry. All of our giveaway winners are selected randomly. We do not judge skill. Every entrant is as likely to win as the next. So, please, feel free to post your tassels - you could win a jewelry making design kit that you will love!
For a tassel to be considered, we ask that you incorporate Soft Flex Craft Wire or Beading Wire in the tassel. You can use whatever you like - silk, twine, thread, beads, etc - but we ask that you use our beading wire or Craft Wire as an element in the tassel. Good luck! We cannot wait to see what you make!
When you post your tassel and the hashtag #tassel to make your image easy for us to find and include in the drawing.
Jenifer Miller: SilverSilk Pipe Chain Chandelier Earrings
Sam's Bead Shop: Rachel Mallis And Sam Siegel Make Jewelry With July's Bead Box
SilverSilk & More: How To Make A Necklace With Pipe Chain And Craft Wire
Allegory Gallery: Learn How To Handle UFOs (UnFinished Objects)
Stephanie Garrett Creative: Peace And Love Unboxing
Marcie Creates: TGBE Twilight Sky Unboxing
Join our Facebook group – VIB. Stay in the know. Stay up to date. From our bead shows to our video shows and sales, you can stay in touch with us. The community is full of artistic and helpful beaders and crafty people. Inspire and be inspired. Share your pictures and get the beading bug from others!
Visit the Soft Flex Company YouTube Channel!
---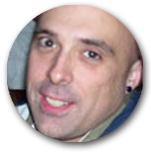 Blog contributor Thomas Soles loves Jazz Age writers and crunchy french fries. His favorite gemstones are Lapis and Pietersite. His favorite hobby is day dreaming. And his favorite mustache is Freddie Mercury's. As you can see, he has a healthy (or possibly unhealthy) sense of humor. You can write to him at Thomas@SoftFlexCompany.com