Happy Friday! What a crazy week. Torrential rain flooded the roads near our office and kept us at home for a day. The rain continued and Sara had to postpone her Purple Rain Design Challenge video on Facebook. Even those of us in Arizona faced odd weather conditions. It was surreal to wake up and see the mountains surrounding Phoenix blanketed in snow. How was the weather in your neck of the woods?

How about we stay warm and enjoy some great videos?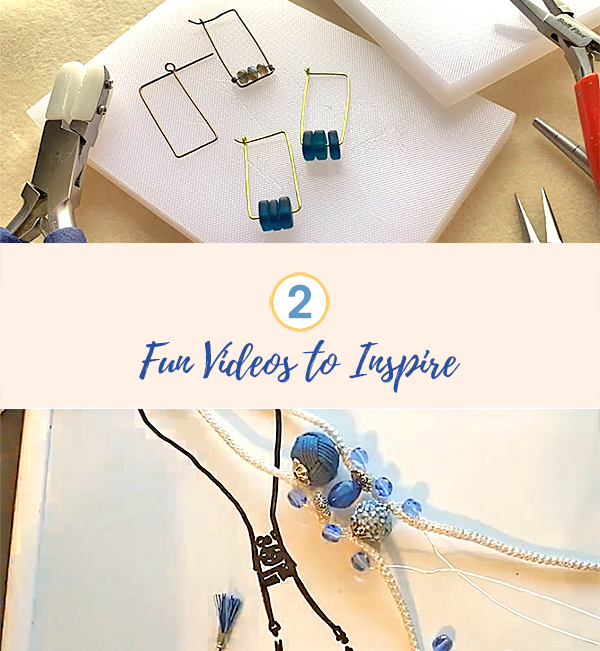 This week we watched Kristen design some enchanting earrings using Craft Wire. She worked the wire into simple rectangles and then added beads to make them pop. Easy to make and Kristen is a great teacher. Nealay filmed another episode of Tuesday Tuts and created a lovely necklace using SilverSilk and Soft Flex Craft Wire. Lots of fun!
Don't miss Sara's Purple Rain Design Challenge video this afternoon. She will also discuss our newest Design Kit - Flower Power.
How to Make Rectangle Earrings with Soft Flex Craft Wire
Kristen created some fantastic earrings during her episode of Free Spirit Beading this week. The earrings are simple but incredibly versatile. The wire she forms is a basic template. Any beads added can change the look from a modern style to Deco or Bohemian. You can follow along and try to mimic her earrings or get creative and make your own personalized pieces.
Here are the supplies she used if you would like to follow along.

Supplies:
20 Gauge Soft Flex Craft Wire
26 Gauge Soft Flex Craft Wire
8mm Recycled Glass Square Beads
6mm Labradorite Rondelle Beads
4mm Raw Wood Beads
Cutters
Nylon Jaw Pliers
LoopRite Looping Pliers
Round Nose Pliers
Chain Nose Pliers
Flat Nose Pliers
Burr Cup
Wire Whacker
Nylon Tip Hammer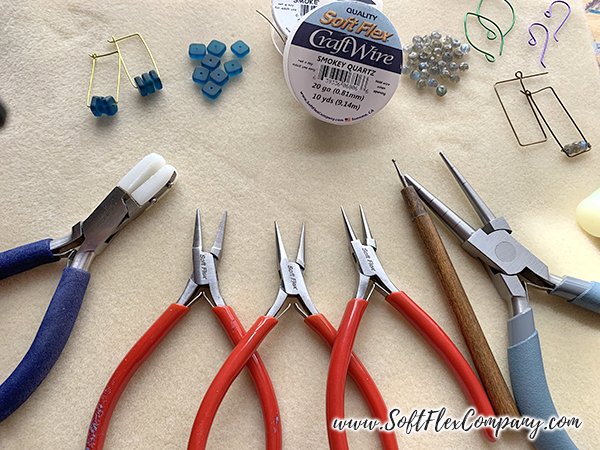 If you have not worked with Craft Wire before or need to add some tools to your jewelry making supply kit, we offer a great kit at a great price. The Craft Wire Starter Kit contains everything you need to start working with wire. The kit also comes with a free package of beads. You also get to select the color of Craft Wire you would like.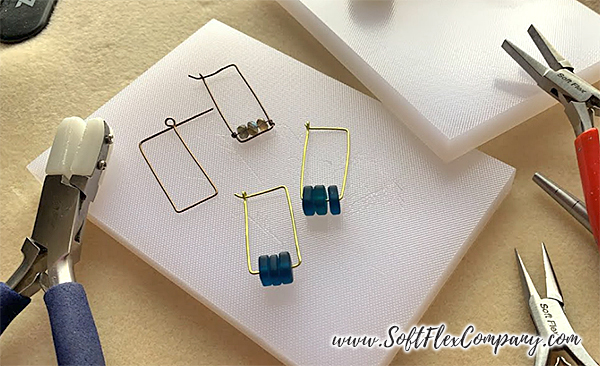 Earrings can be daunting because you are likely aiming for symmetry when you create them. LoopRite Looping Pliers are great when you need to make sure your designs are uniform and precise. The guidelines on the nose of the pliers ensure that your loops will always be accurate.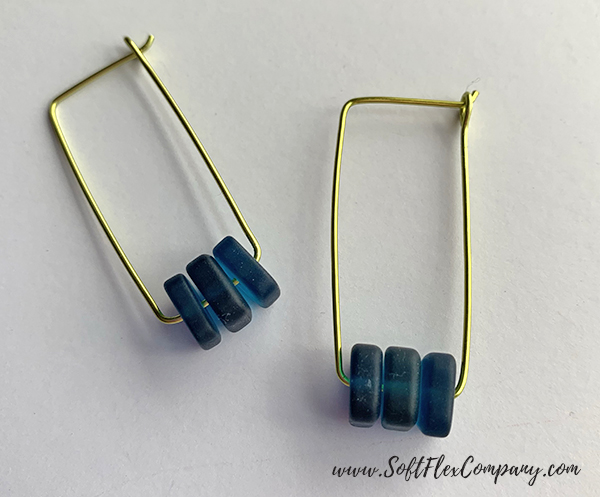 One great trick for keeping your wire work consistent is sketching out the design prior to working with the wire. Kristen and James have used this technique in Soft Flex instructional videos. Kristen sketches the shape and size of her earrings in this video and then uses the sketch as the template for her design. She works the wire directly on top of the sketch and creates a size and shape to match the sketch. This is a great way to ensure that both earrings are the same size and shape.
Earrings do not have to be symmetrical. Do not feel obligated to follow the rules. Craft Wire is meant to be played with and enjoyed. If you make freehand pieces, your designs will be organic and wonderful. Be creative and follow your instincts!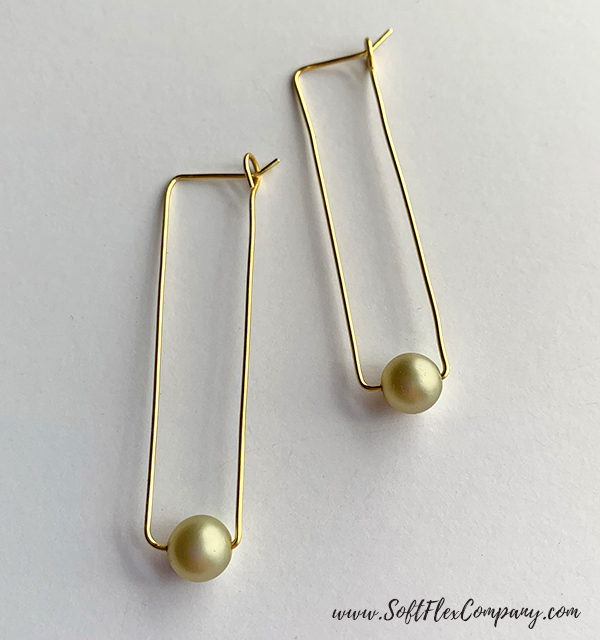 Can you see the possibilities? A simple rectangle can turn into a minimalist piece of art or you can create a dense and complicated earring. The choice is yours!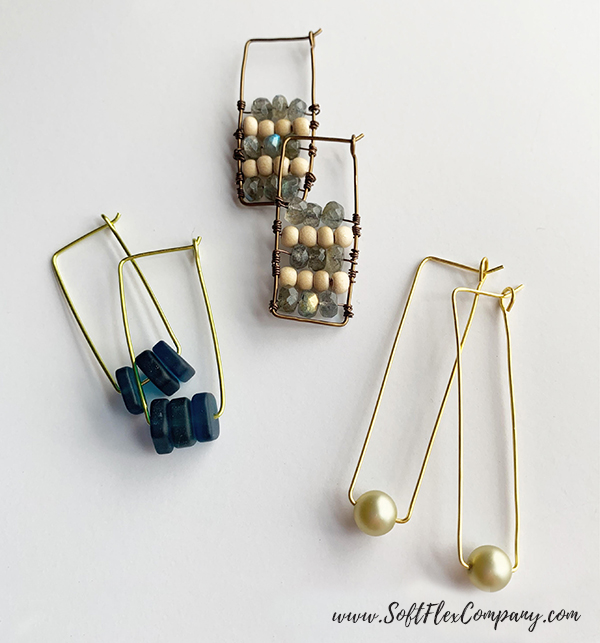 If you enjoyed this video, make sure you follow Kristen on YouTube. Free Spirit Beading airs every Monday at 12:00pm PST. If you catch her live, you can ask her about any jewelry or art related questions you have. If you miss her live shows, the episodes are available on Soft Flex Company's YouTube page.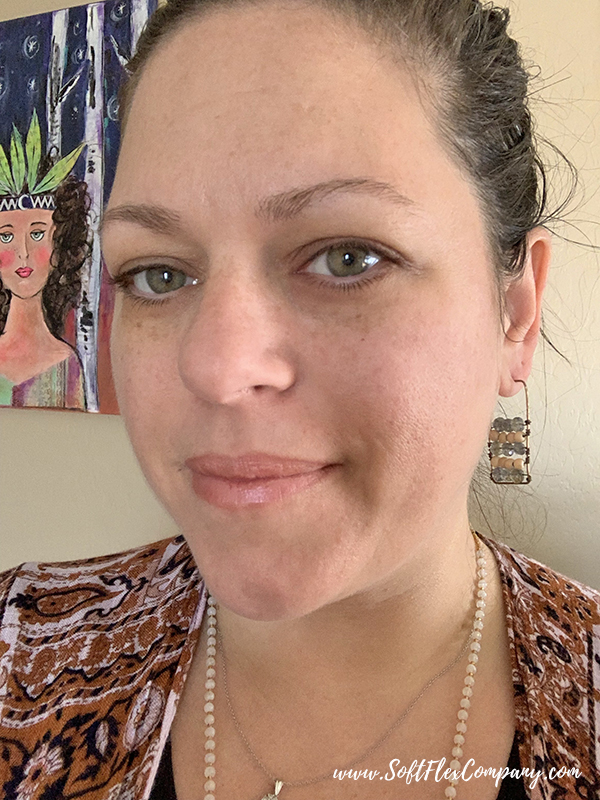 Boho Lariat Necklace with Pearlesque Chain, Jesse James Beads and Soft Flex Craft Wire
From Nealay:
In this design tutorial, I'll be sketching a design for a boho-style necklace and choosing beads to construct it. We'll use 26-gauge Soft Flex Craft Wire to construct our design and using a simple non-needle bead stitching method to weave beads into Pearlesque Chain. You'll learn all kinds of design and technique ideas with this tutorial, so you won't want to miss it. Let's get started!

Grab the supplies:
One Package of Pearlesque Chain
4mm Terminators
4-15mm Decorative Beads from Jesse James Beads
26-gauge Soft Flex Craft Wire
Decorative Tassels from Jesse James Beads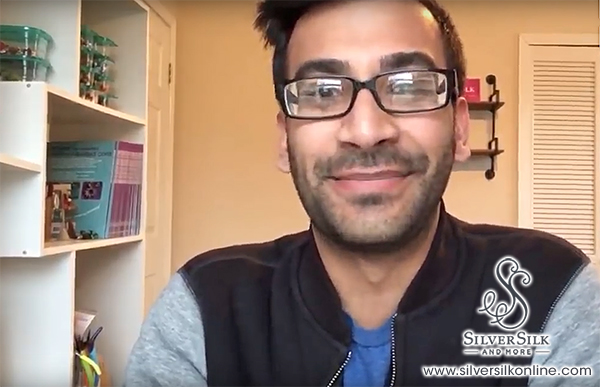 Nealay Patel is the owner of SilverSilk and More. He is an incredible jewelry designer and a great friend. We love to follow his Tuesday Tuts series. Each Tuesday, he films an episode live on Facebook. If you miss him live, you can find his videos on YouTube and Facebook.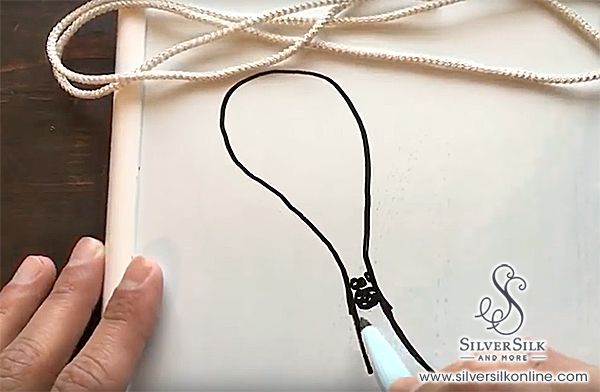 Nealay is an organized jewelry designer. He gathers his colors and materials before stringing his jewelry. He then sketches out the design before proceeding. This gives him a clear idea of the finished product before he even begins. He positions his beads and gets a sense of the color and drape before he gets to work. As somebody that likes to string without a sense of direction, his videos have been very helpful and enlightening to me personally.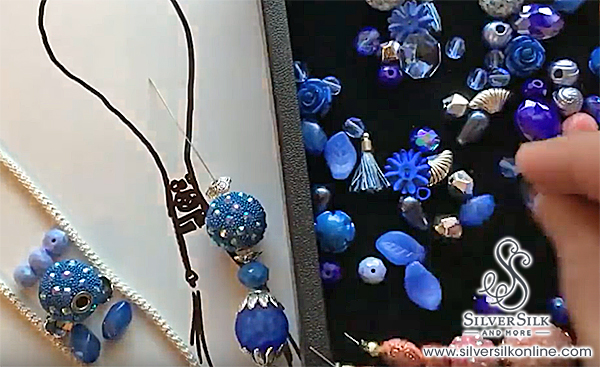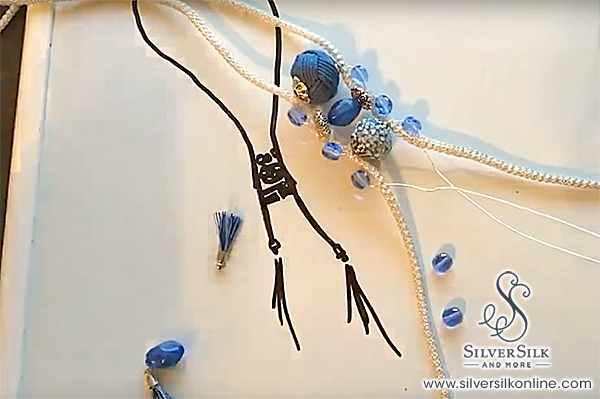 Look for Nealay on Facebook and YouTube. You will most certainly learn a new technique or get inspired. He also never fails to be entertaining. His videos are light-hearted as well as informative.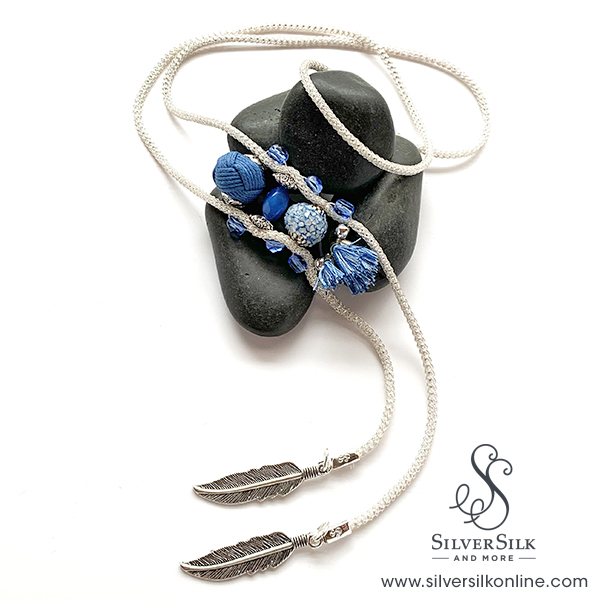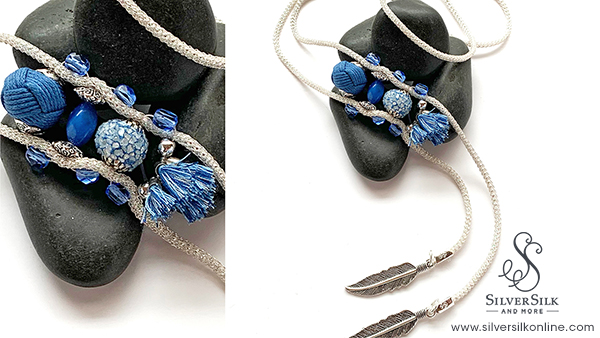 Join our Facebook group – VIB. Stay in the know. Stay up to date. From our bead shows to our video shows and sales, you can stay in touch with us. The community is full of artistic and helpful beaders and crafty people. Inspire and be inspired. Share your pictures and get the beading bug from others!
Visit the Soft Flex Company YouTube Channel!
---
Blog contributor Thomas Soles is the Trade Show Coordinator for Soft Flex Company. His favorite stones are Lapis and Pietersite. His favorite hobby is day dreaming. And his favorite mustache is Tom Selleck's. As you can see, he has a healthy (or possibly unhealthy) sense of humor. You can write to him at Thomas@SoftFlexCompany.com