Thank goodness it's Friday! You made it through a long week. Why not treat yourself to some delightful jewelry making videos? We have three fun and instructional videos this time. Learn how to make some gorgeous earrings and bracelets. There is a jewelry style to fit all. We have floral designs, muted dusky palettes, and a bracelet that is out of this world.

Kristen started the week off with a live YouTube video. She was celebrating Earth Day and felt very flowery. She used two Trios Beading Wire Packs she felt represented her mood and made some lavish jewelry. We watched Nealay create a Saturn inspired bracelet during his Tuesday Tuts. Sara wrapped things up with an unboxing video on Facebook. She opened up our Design Kit from last month – the April Showers Design Kit. She then made some rainy day earrings and a bracelet.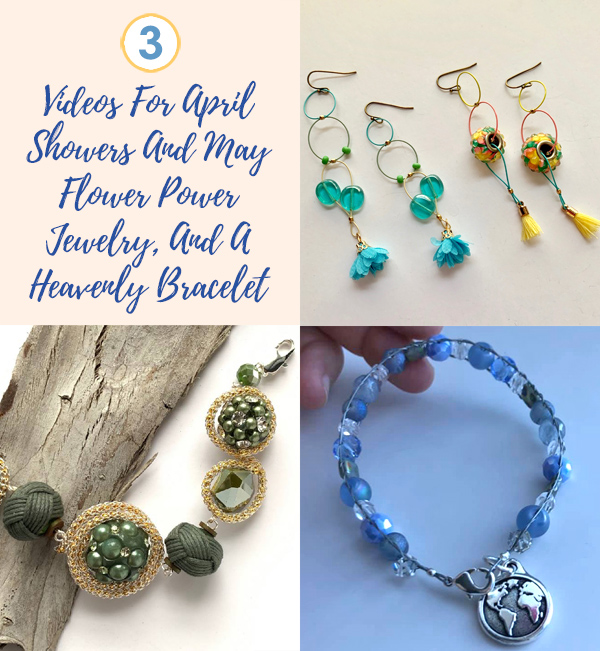 How To Make Dangle Earrings With Trios And Magical Crimpers
Kristen kicked off the week with a lively episode of Free Spirit Beading. She filmed her segment on Monday. This Monday happened to be Earth Day. Kristen was inspired to create something floral and earthy. She opted to design some efflorescent earrings with a bead mix and our Trios Beading Wire Packs.
Kristen chose our Serenity and Neon Nights Trios Beading Wire Packs. Both wire sets look stunning with the beads in our Flower Power Bead Mix. The color combinations seemed to evoke the mood of a quiet spring morning.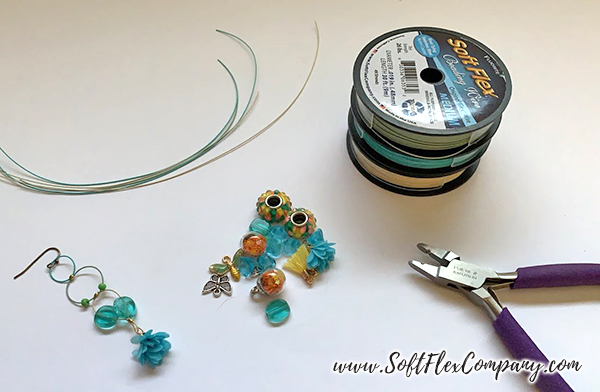 Supplies:
Serenity Trios - 1ft of each color
Neon Nights Trios - 1ft of each color
Flower Power Bead Mix
Magical Crimping Pliers
Cutters
12 - 2x2mm Gold Filled Crimp Tubes
2 - Antique Brass Ear Wires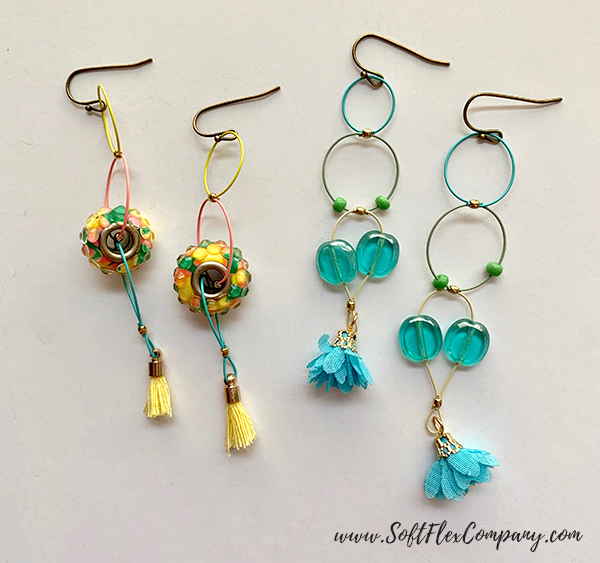 Earth Day was founded by an American politician, Gaylord Nelson, on April 22, 1970. Earth Day is a globally recognized day that celebrates our fragile planet. Almost two hundred countries stage events to encourage environmental protection and awareness. It is not considered a holiday but an occasion to recognize our footprint and reflect on how we can leave this world a better place for our children.
Happy Earth Day! We are excited to share that our wire is environmentally friendly! Stainless steel used in the construction of Soft Flex Beading Wire is 100% recyclable. Our nylon coating is derived from renewable resources and can be recycled. Our spools show the recycled logo on the underside, they can be recycled along with the clips. Just tear off the label as you would with any recyclable item in your very own kitchen and put the empty spool into your recycling bin. In addition, our Extreme Flex Beading Wire brand is free from heavy metals and made with a copper core. Copper can be recycled continuously and can be reused over and over again for multiple purposes.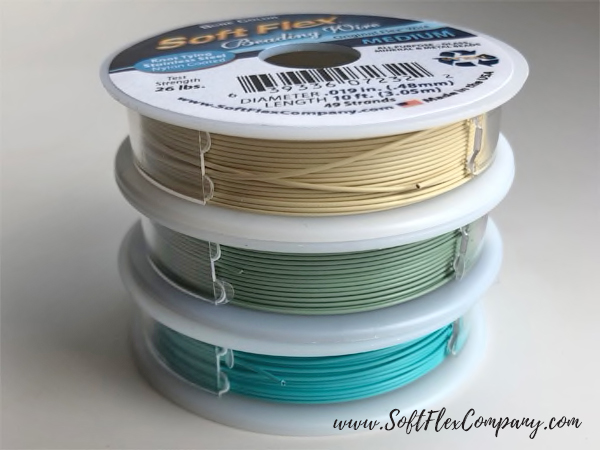 Serenity Trios Beading Wire Packs were created to evoke a sense of calm. We felt the colors of this collection reflected peace of mind and composure. This Trios set includes 3 ten foot spools of Bone, Turquoise, and Fluorite Beading Wire. These colors are great by themselves or used in tandem to create a theme. These earrings certainly feel like a serene piece of jewelry.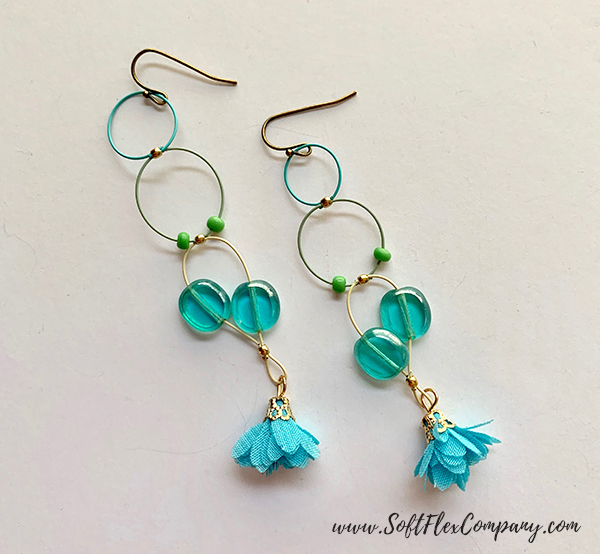 Neon Nights Trios Beading Wire Packs were created to celebrate the color and theme of one our of mystery Design Kits. This Trios set includes 3 ten foot spools of Pink Rhodochrosite, Turquoise, and Yellow Quartz Beading Wire. We loved the electricity of the kit. The energetic colors seemed to glow and dance. We knew this kit was going to be a hit with anybody that loved the 80s and that pastel retro flavor. What we did not anticipate was how wonderful this Trios set worked with our Flower Power Bead Mixes. What an amazing combination!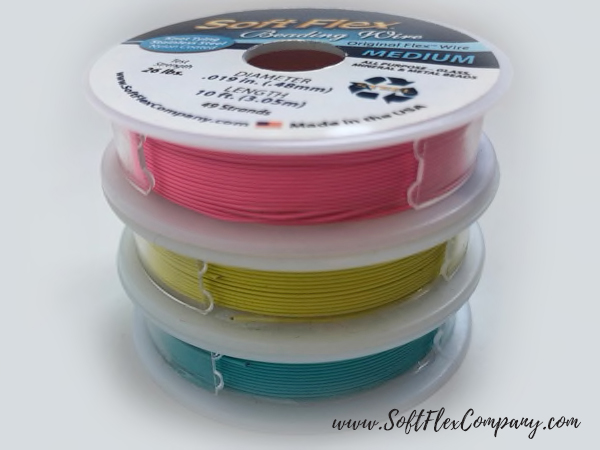 Kristen Fagan hosts Free Spirit Beading on Mondays at 12:00pm PST.

Be sure to tune in during her live segment if you have questions about beading. Kristen loves helping fellow jewelry designers and crafty folk. If you miss an episode, you can find it in our YouTube library.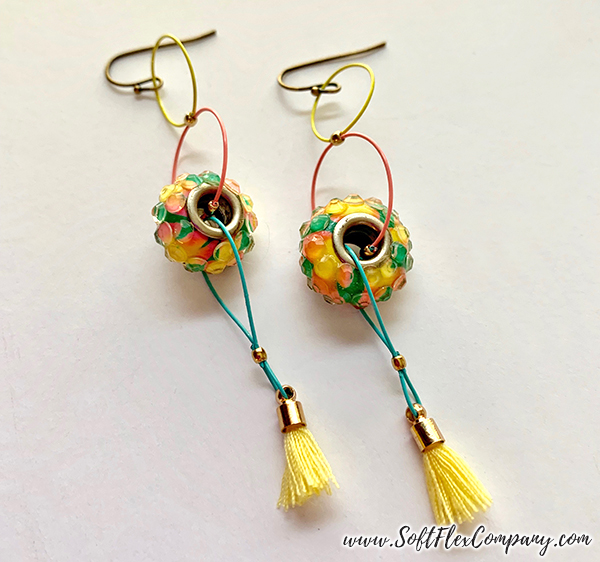 Don't settle with just earrings. Create a flowery set of jewelry. Trios Beading Wire Packs and our bead mixes are great for themed and wonderful jewelry sets.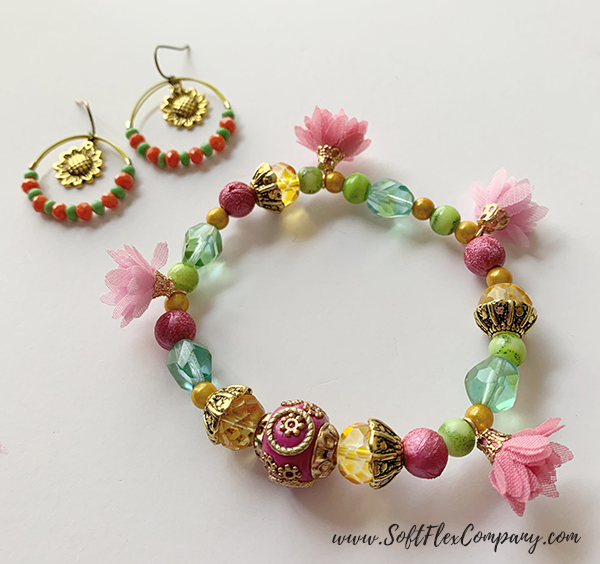 Rings of Saturn with Capture Chain and Soft Flex Craft Wire
Nealay Patel filmed another fantastic episode of his live series on Facebook - Tuesday Tuts! This time, he created a bracelet inspired by our distant galactic neighbor, Saturn.
Nealay is a talented jewelry designer and the owner of SilverSilk and More. He has written books, appeared on television and is a terrific teacher. His videos are instructive and paced so it is easy to follow and you can even string along with him, if you feel the inspiration hit. He prefers to sketch his designs and let them speak to him before stringing them. He is a fascinating artist. Make sure you watch him live!
Follow him on Facebook and check out his store here - SilverSilk and More.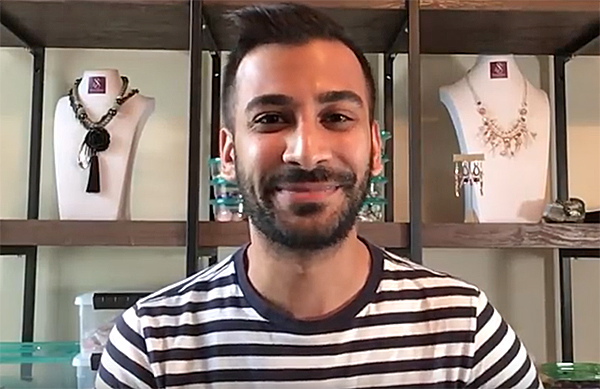 From Nealay:
I have a ton of SilverSilk scraps that I'm just too stingy to throw away. So, I'll sketch out a design that will help me use up some of those scraps and show you how to construct a simple and elegant little bracelet. You'll learn how to wrap beads with Capture Chain and practice some simple loop making with Soft Flex Craft Wire. Come join in!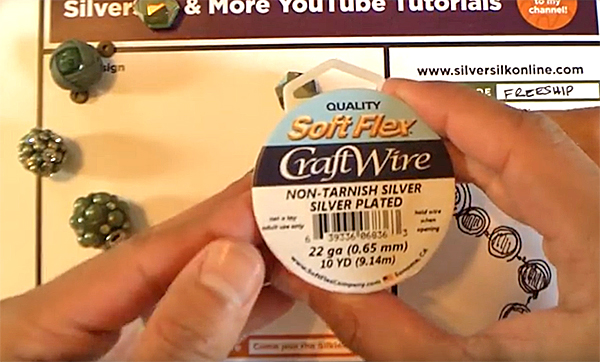 Supplies:
Capture Chain
Soft Flex Craft Wire - Silver Plated 22ga
Decorative Beads from Jesse James Beads
Beading Awl
Round Nose Pliers
Cutters
Clasp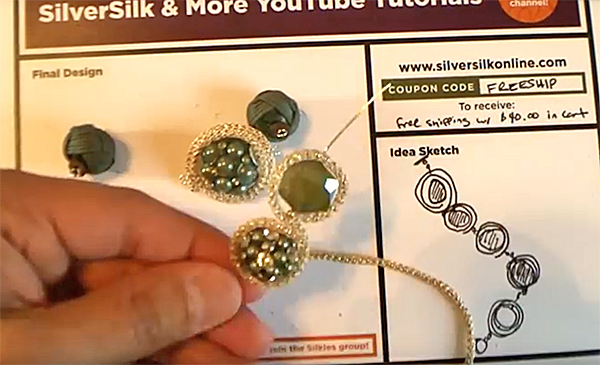 Another decadent design from Nealay! This bracelet looks so much more complicated than it is. Make sure you shop SilverSilk and More if you would like to create this bracelet or design your own unique jewelry.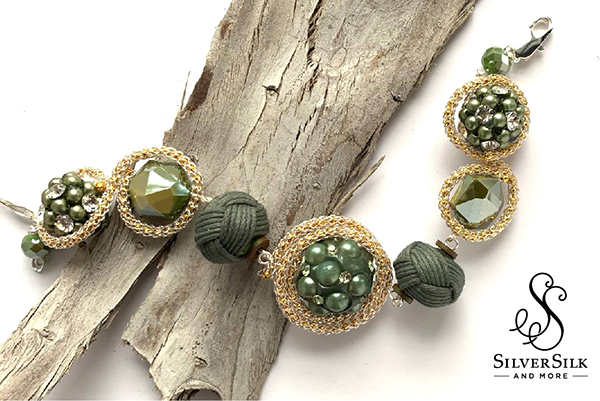 Creating Jewelry With The April Showers Design Kit
Yay! It is time to grab your April Showers Design Kit. We got a lot of great feedback about the colors and beads used in this kit. Sara created a lovely set of earrings and a necklace during her live Facebook video. If you missed your chance to purchase an April Showers Design Kit and you really love the color palette, make sure you grab an April Showers Bead Mix. This bead mix was included in the kit. Supplies are limited, so hurry! If you would like a beading wire collection that really complements the kit or bead mix, check out our Tranquility Trios Beading Wire Packs.
Each month, we feature a brand new kit. Our Design Kits are created by employees in our Gallery and office. The kits are full of hand selected items that create a unique theme. The contents of each kit are a mystery until the end of the month when Sara films her live Facebook video. Sara unboxes the Design Kit and creates jewelry. If you purchase a kit, you can design the piece of jewelry she is working on or you can create your own stunning jewelry with the kit.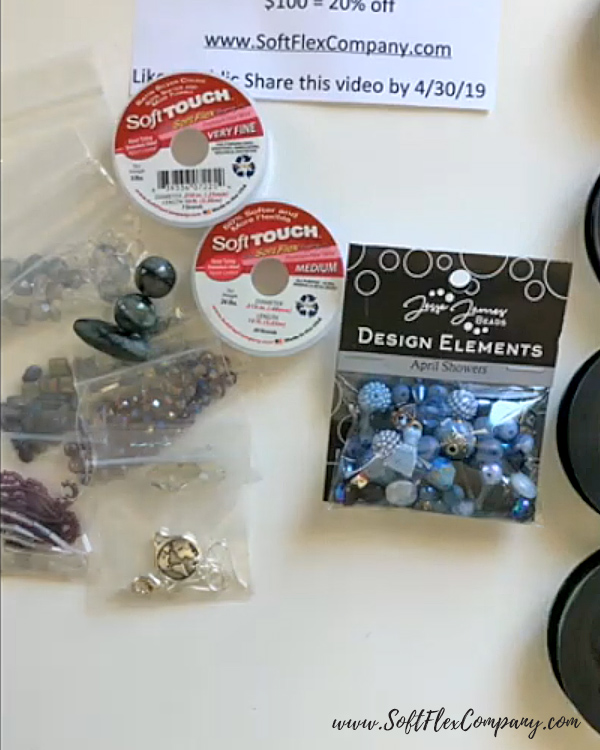 If you want to purchase a Design Kit, make sure you hurry. Our kits are a very limited inventory item. The products we use to fill each kit are sometimes created specifically for an individual kit. Once the kit is gone, it is gone forever. We do offer bead mixes that celebrate a kit's theme - if you miss a monthly kit, keep your eye out for the mix.
Our latest Kit is a celebration of Mother's Day. Mom Rocks Design Kit is dedicated to all of you hard working mothers out there. But, you do not have to be a mom to enjoy the kit. We include enough beads and items in each kit so you can string a bunch of jewelry. This kit will make Mother's Day a snap this year! Design something wonderful for your self and your mother.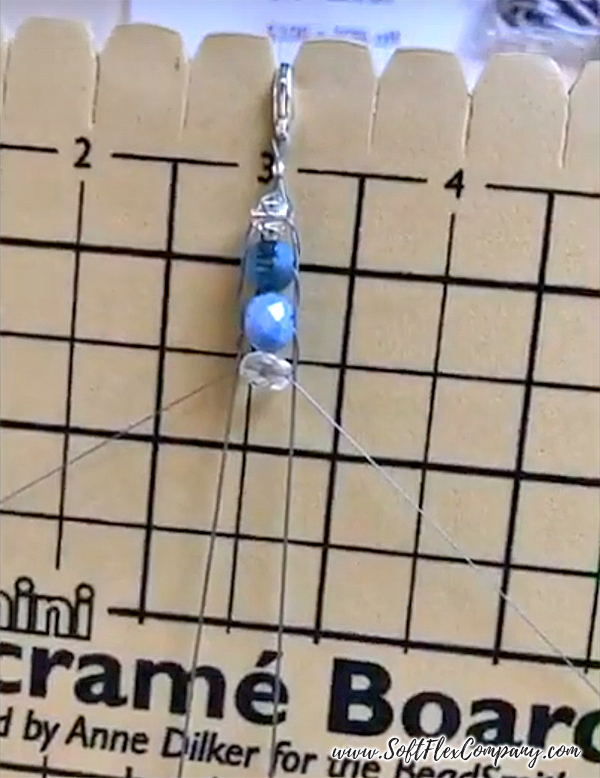 Supplies:
April Showers Design Kit
April Showers Bead Mix
Soft Touch Beading Wire .010 Very Fine
Soft Touch Beading Wire .019 Medium
Magical Crimping Pliers
Mini Macrame Board
2x2mm Sterling Silver Crimp Tubes
Lobster Clasp
Soft Flex Professional Flush Cutters
Ear Wire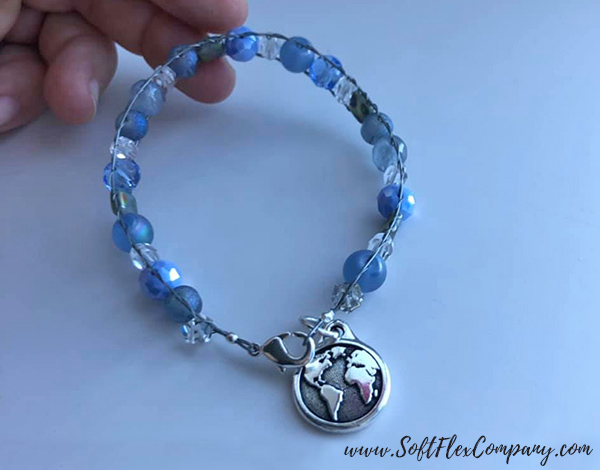 April Showers is a stunning kit if you like to work with muted colors. Our last kit, the Flower Power Design Kit was festive and bustling. It was a great kit but was full of very strong floral colors. Not everybody wants to wear such stimulating colors. If you love a simpler palette, April Shower's colors are much easier to incorporate into a wardrobe.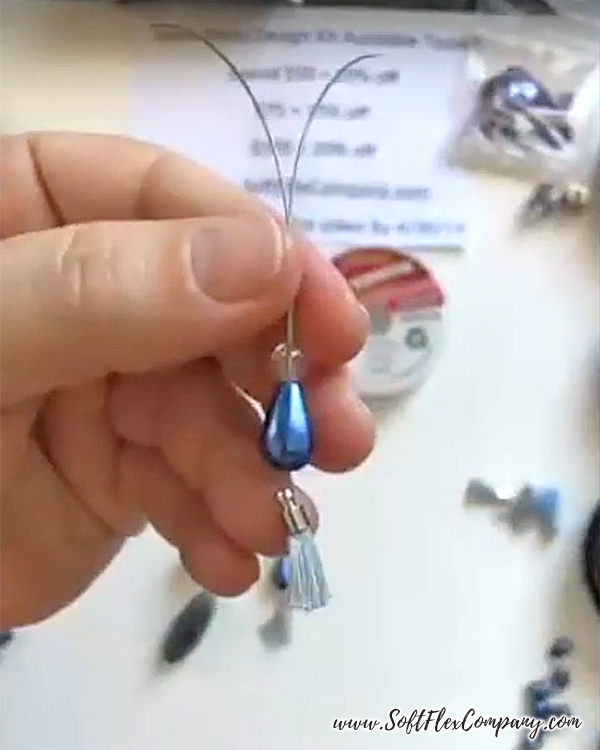 April Showers came with a big bonus, two spools of our premium beading wire were included in the kit – Soft Touch Medium and Very Fine diameters. Soft Touch Beading Wire has the same strength and durability as our original Soft Flex Wire line. But Soft Touch drapes about fifty percent softer. Soft Flex has a wire like drape, Soft touch has a silken drape. Soft Touch collapses over the wrist or neck like water. It is an amazing wire to work with if you love the look of thread. The great thing is that, despite having the drape of thread, it is comprised of marine quality stainless steel. Your designs will be beautiful and last for years and years,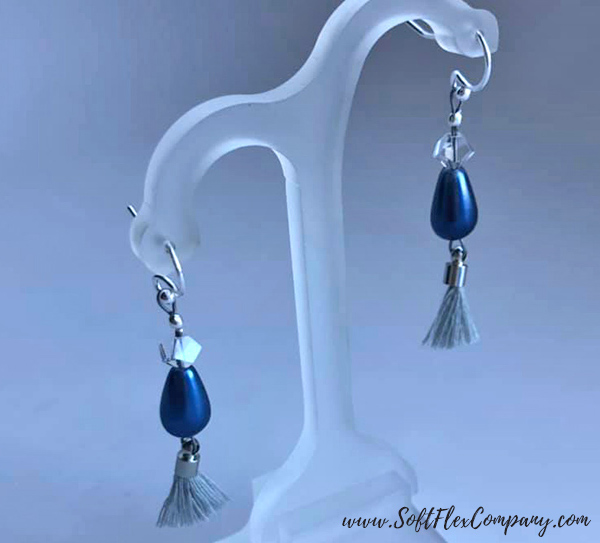 So stunning! Make sure you catch Sara live on Facebook. She loves to talk jewelry and loves to answer questions about her favorite beading wire.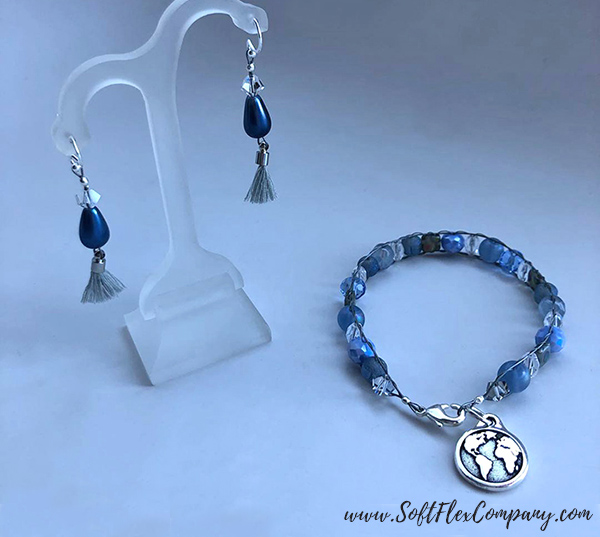 Join our Facebook group – VIB. Stay in the know. Stay up to date. From our bead shows to our video shows and sales, you can stay in touch with us. The community is full of artistic and helpful beaders and crafty people. Inspire and be inspired. Share your pictures and get the beading bug from others!

Visit the Soft Flex Company YouTube Channel!

---
Blog contributor Thomas Soles loves Jazz Age writers and crunchy french fries. His favorite gemstones are Lapis and Pietersite. His favorite hobby is day dreaming. And his favorite mustache is Freddie Mercury's. As you can see, he has a healthy (or possibly unhealthy) sense of humor. You can write to him at Thomas@SoftFlexCompany.com