Holy cannoli! We have an astounding amount of content on today's blog. If you are a beginner bead stringer, this is your chance to learn some new jewelry making techniques. If you are a seasoned jewelry designer, well, we hope we can inspire you this fine day! We are looking at charm bracelets, mystery jewelry design kits, Magical Crimpers and more. If you have not been following along on the Great Bead Extravaganza Facebook group, you need to join the group and join the fun. The next big bead show starts soon and there are giveaways and special events planned during the lead up. Let's learn how to make jewelry!

Sara is back from vacation. She is rested up and ready to get back to work. She showed us how to make a DIY bracelet. She also discussed the events happening over at the Great Bead Extravaganza group. The biggest online bead show in the world returns in June. In the meantime, vendors that are taking part in the show are 'taking over' the group daily and doing demos and having giveaways. Make sure you are a part of the excitement! We caught up with Kay from Star's Beads. She has some fun jewelry designs that will show you how to crimp and basic wire wrap techniques. YouTuber Wendy Whitman showed off a design she made with our Resort Chic Design Kit (Sold Out). Nealay, from SilverSilk, showed us how to make a lovely charm bracelet and necklace jewelry set. Finally, we wanted to share a fun video from Denise Yezbak Moore. Denise has a short jewelry making video that is loaded with content. You are sure to learn a new technique or find a new favorite jewelry designer!
The Great Bead Extravaganza Midsummer Market Lakeside Design Kit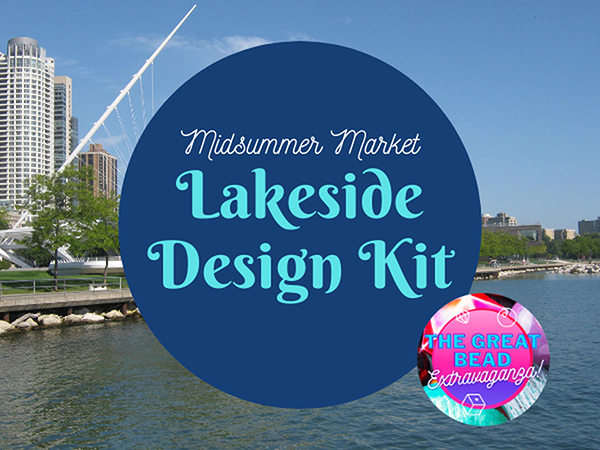 Anchors aweigh! Let's leave the cozy cabin for a day on our tiny boat. The waves lapping the sides in gentle and rhythmic splashes. Water cresting the gunwales and sprinkling across our feet. There is nothing better than casting out on a lazy day and forgetting our worries. The solitude of the lake is a lullaby. The deep water secretive but nourishing. The quiet calm is our sanctuary. Let's savor this fleeting moment.
Sara and Kristen will be doing a live broadcast on the Soft Flex Facebook page, with The Great Bead Extravaganza Midsummer Market Lakeside Design Kit, on Wednesday, June 12th at 1pm (PT).
Our kits are great for skill building. We want our kits to feel challenging. We want them to be accessible for beginners and advanced designers alike, but we love to throw in elements that may seem difficult to test our beaders skills and make them think out of the box. We think jewelry is great when it is easy. But when you really have to engage your mind and process your materials and tools, we think that your jewelry has the potential to be life changing.
Our kits may be inspired by a colorway or theme, but they are meant to be creative interpretations. Imagination and innovation do not follow the rules. Expect the unexpected.
Supplies are very limited. Don't miss out!
Jewelry Making Videos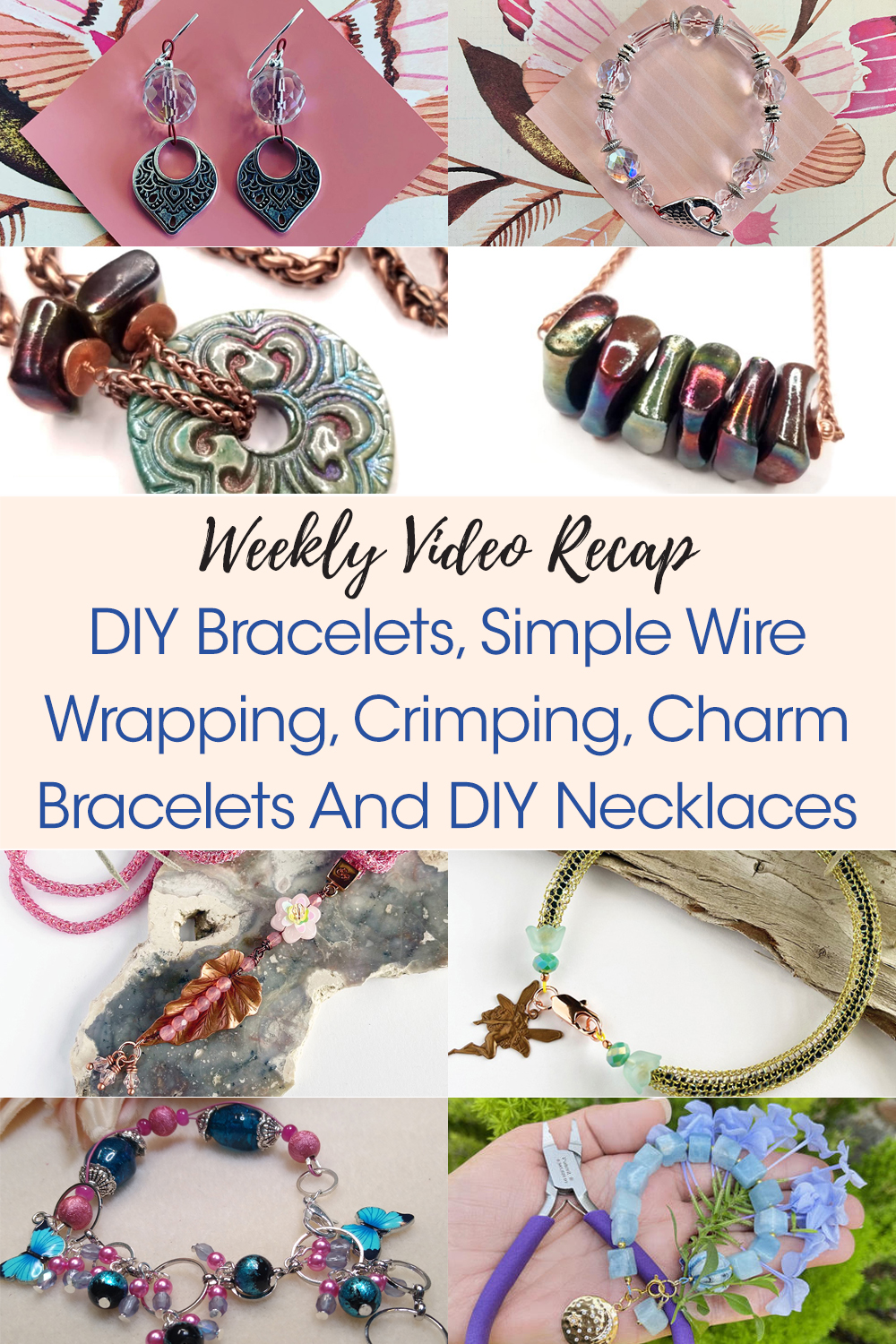 Learn How To Make Jewelry In 30 Seconds
Check out this 30 second jewelry tutorial on Soft Flex Company's Instagram Reels! Sara shows you how to make earrings using our Vintage 12mm crystal beads and gorgeous temple clasps from TierraCast with Soft Flex Beading Wire in Spinel color. Earrings can be mastered in minutes! You only need a couple of beads, findings, and wire and you are on your way to learning how to make DIY jewelry that you will adore. Follow our Reels to see all of our fun designs!
DIY Bracelet And Great Bead Extravaganza News

Sara is back from vacation and ready to make jewelry for our friends and community on Facebook. If you would like to learn how to make a bracelet, this video is an easy to follow jewelry making demonstration. Stringing beads is a wonderful craft to share with others. Sara has been spreading the love of her favorite hobby to her little girls. One of her kiddos loves to string beads in a freestyle pick and choose. The other likes to make sure her designs are symmetrical and plotted out. Beading is a great way to teach youngsters how to express themselves through art. It is also a unique way to show them how to create patterns or count. Just make sure you supervise them if they are very young, beads can look delicious and tempting.
Some big things are on the horizon at The Great Bead Extravaganza Facebook page. In mid June, the big show will be returning. In the lead up, there is going to be lots of fun stuff happening on the page. During each day prior to the show (beginning May 18th), a vendor from TGBE will be 'taking over' the Facebook page. There will be giveaways and video jewelry making demonstrations and fun! Don't miss out! Make sure you join the group if you have not already. Make sure you set your notifications so you do not miss a chance to win any giveaways! So many fun designers and bead stores are part of this collective. It is truly the next best thing to visiting a bead show in person. The excitement, creativity, and buzz are like walking a bead show - but you get to do it from the comfort of your couch.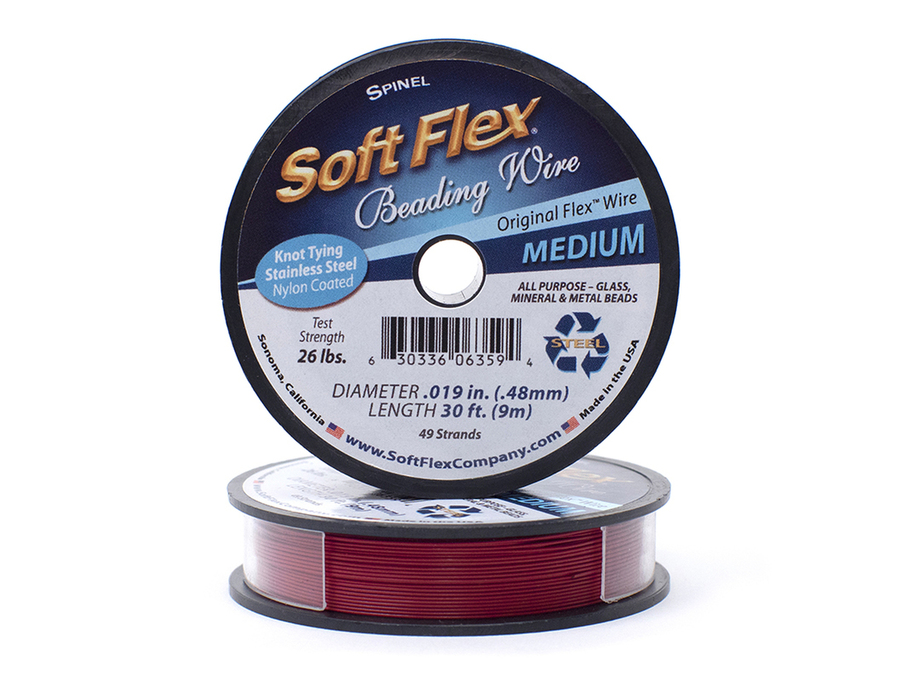 Our Spinel color Soft Flex Beading Wire has been moved to our Curated Color section on our website. This means that this wire is going into closeout. This is a great time to purchase some of this wonderful color at a big discount. This is also the time to stock up as we will no longer have this wire in production. We are discontinuing some colors. It was not an easy decision since we love all of our color wire. But we want to think about offering new plans or colors in the future. In this case, we think our Spinel is similar enough to Garnet that we want to focus on one tone rather than two of them. Grab some quick. Now is a great time to save money on this gorgeous wire.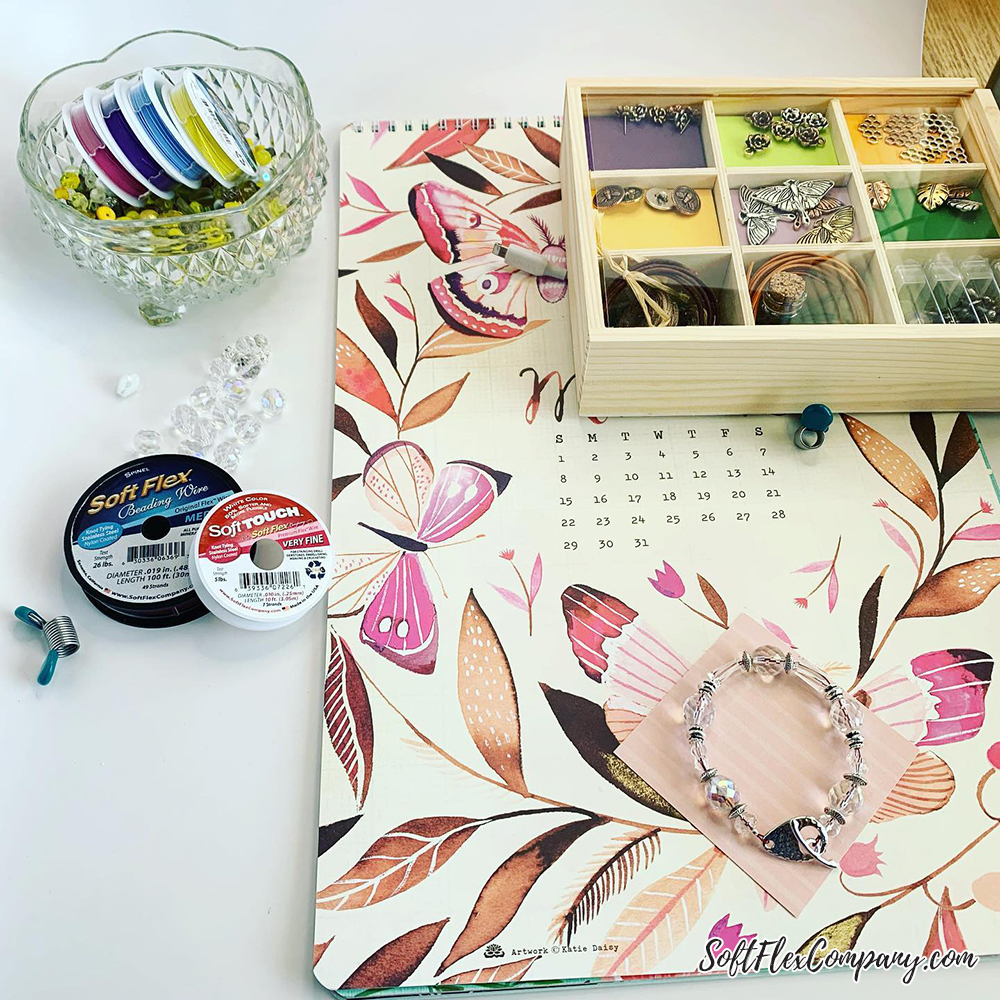 12mm Vintage Preciosa Czech Crystal Faceted Rounds AB Coated
Beads
Soft Flex Beading Wire, .019 Diameter in Spinel
Hammered Toggle Clasp
2x2mm Crimp Tubes
Magical Crimping Pliers
Cutters
Bead Stoppers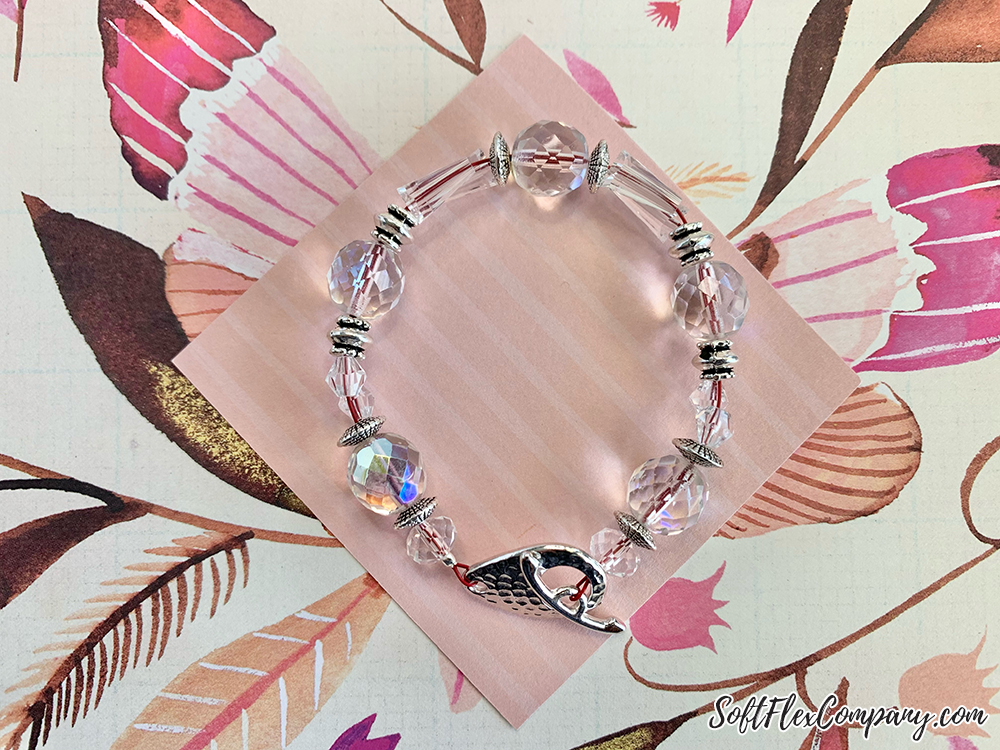 Star's Beads - Bead with Me: Learn How To Crimp And A Simple Wire Wrapping Demonstration
Kay Goss is a long time friend of Soft Flex Company. For two decades, we would bump into each other at beading trade shows all across the country. Kay and her husband are based out of Virginia. Soft Flex is headquartered in California. No matter which show we met at, we always felt like neighbors. Kay's inventory was always stunning. Her collection of clasps made every other findings booth at the show pale in comparison. If you want to add some masterful beads and findings to your jewelry making supplies, make sure you visit her website- Star's Beads.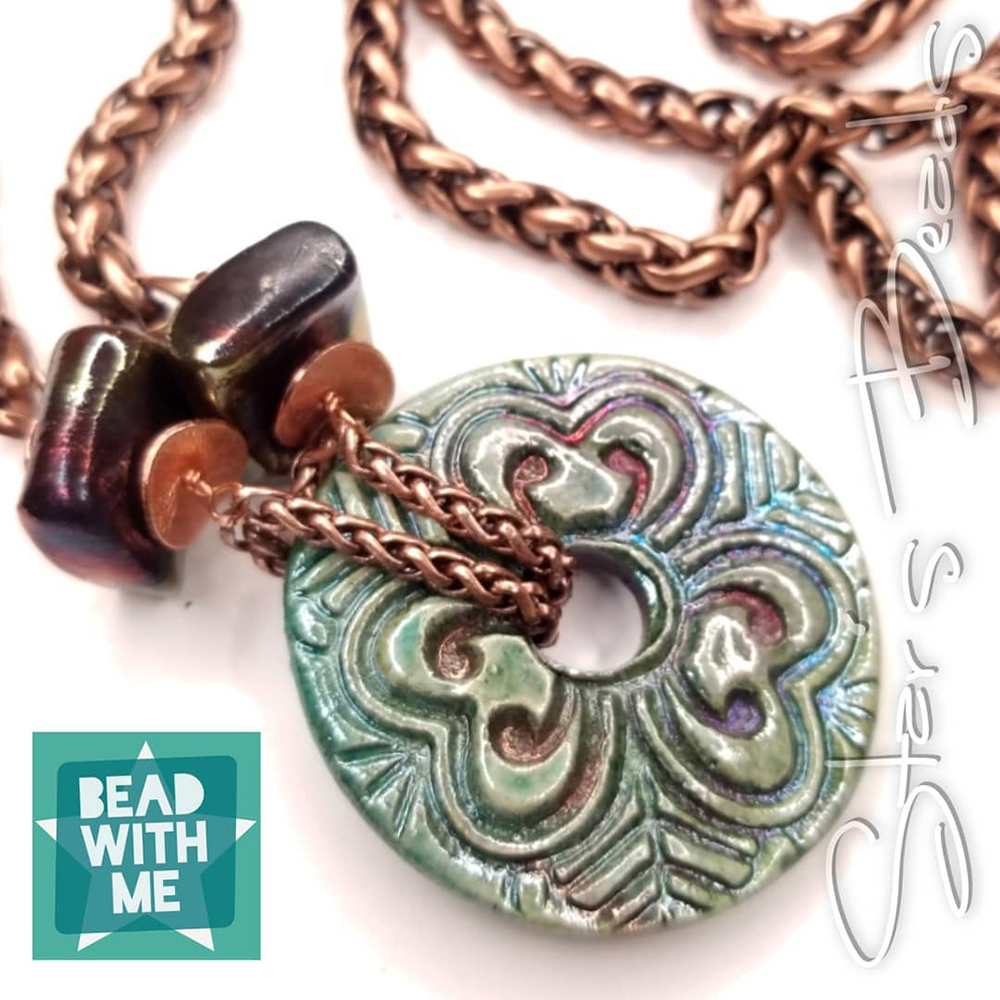 Join Kay for Bead with Me.
Need something to do? Do something creative! Check out Kay's new series Bead with Me to get you inspired. Get free video tutorials, design tips, and product highlights to keep you creating!
Bead with Me is a LIVE broadcast designed to offer inspiration with free video tutorials, guest artists, project tips, product highlights plus custom kits and care packages to make your designs uniquely you!
Airing Monday thru Thursday on FB Live @ 2pm EST
Visit Kay's links: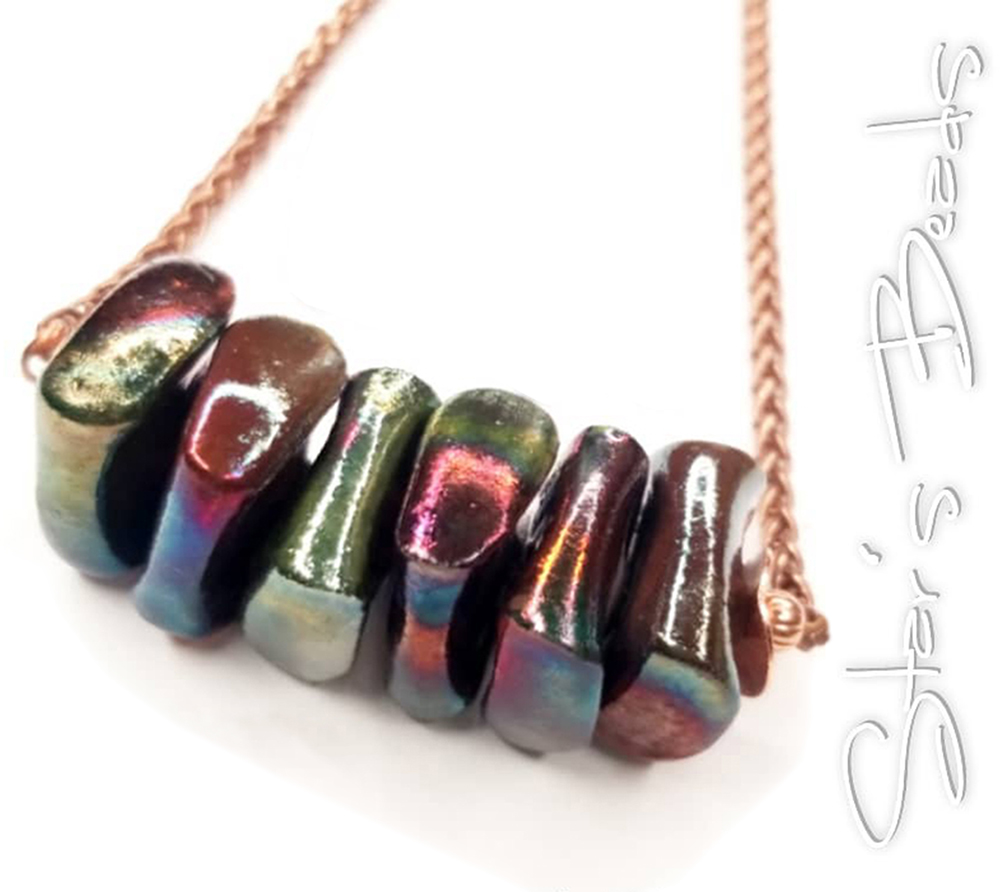 DIY Bracelet Tutorial Using The Resort Chic Mystery Design Kit
We like to hear what people think about our Design Kits. We sent one to YouTube content creator, Wendy Whitman, so we could get her perspective when she unboxed our mystery kit. She sent us an unboxing video - which is a fantastic watch, if you want an unbiased opinion about the contents of our Design Kits. She then sent us some videos where she showed us what she created with her new sparkly things. We really enjoyed her work. Check out her video and learn how to make a bracelet.
If you enjoyed Wendy's video, make sure you join her Facebook group, ABeadOnAWire Sales, it is a buying and selling group for HANDMADE jewelry items and jewelry making supplies.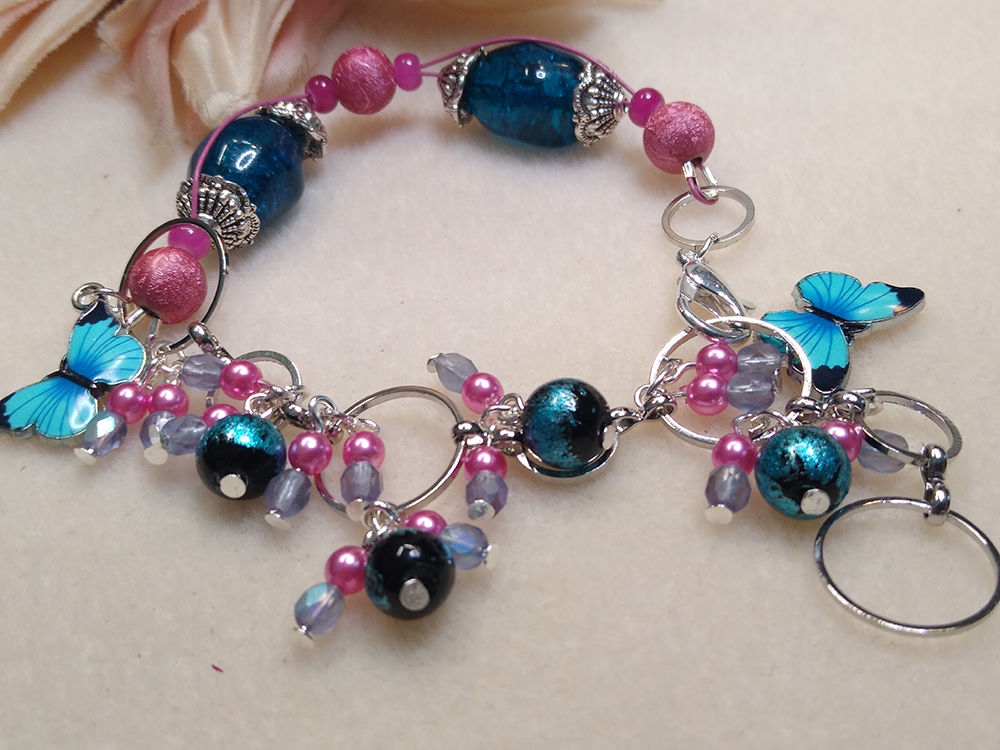 SilverSilk DIY Necklace and Charm Bracelet
Nealay Patel is the owner of SilverSilk & More. SilverSilk is a knitted wire jewelry chain. But, it is like no other jewelry chain out in the craft market. SilverSilk is made by many tiny latch-hook needles that spin around with wire, intricately machine-stitching the wire into an elegant yet strong and supple knitted wire chain. This knitted wire stitchwork offers the crafter new and unusual ways to use it. You can string large-hole beads on it, sew through it, wire-wrap it, glue it, put it in resin or just leave it as a draped jewelry chain. We love SilverSilk chain, it is the perfect complement to Soft Flex Craft Wire or beading wire. These beading elements can be interwoven and wire wrapped into exciting new jewelry. Design something elegant and rich today with these two stringing options. Your finished jewelry will look like you bought it from a high end gallery!
From Nealay:
For this tutorial, I'll be using components from the SilverSilk Mystery Kit, called Fairy Kingdom, and making a quick necklace and bracelet that has my own unique stamp of originality on it. The necklace has several attached components that we'll make by manipulating 26-gauge wire while the bracelet can be strung up in minutes with SilverSilk Hollow Mesh and 3mm beads and completed with a fairy charm.
Fairy Kingdom Mystery Kit
SilverSilk Hollow Mesh
Soft Flex Beading Wire, .019 Diameter in Yellow Lemon Quartz
Soft Flex Craft Wire - 26 Gauge
Soft Flex Craft Wire Silver Plated - 26 Gauge
Beads
Clasps
SilverSilk End Caps
Nylon Jaw Pliers
Cutters
Round Nose Pliers
Crimping Pliers
2x2mm Crimp Tubes
Chain Nose Pliers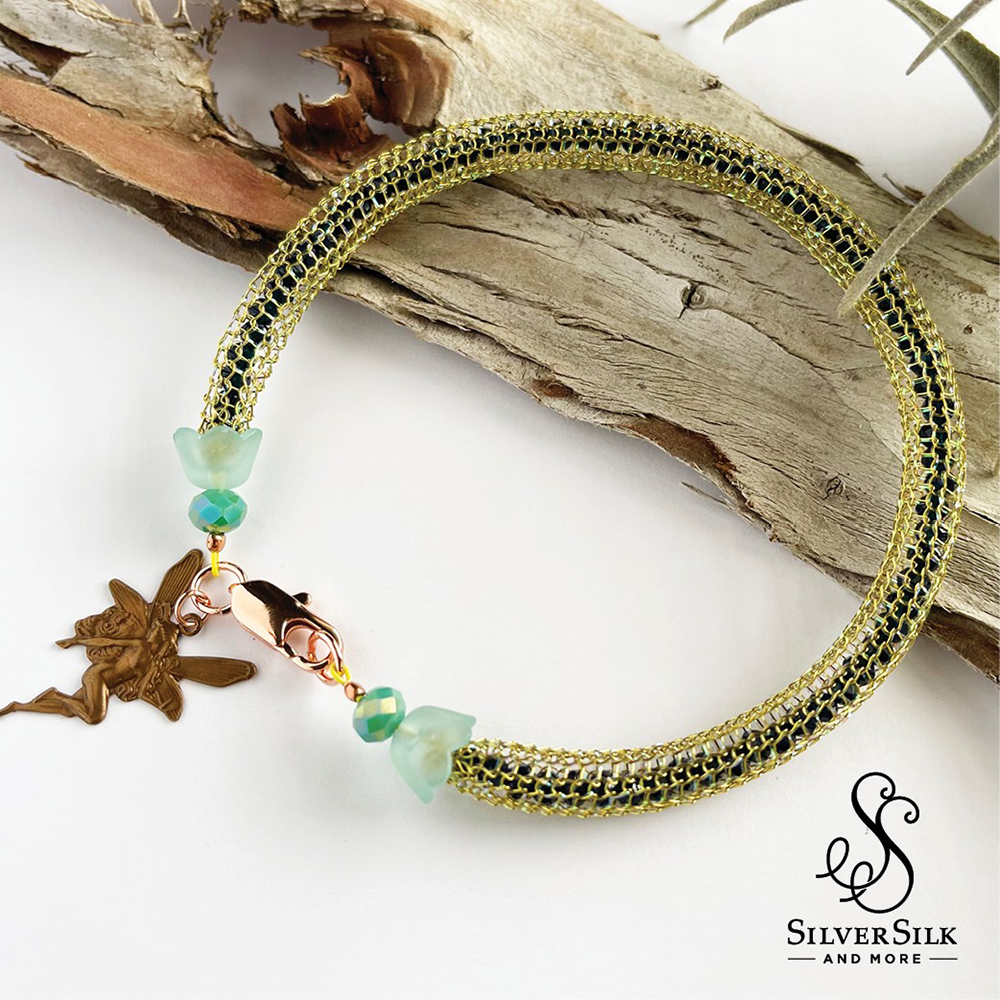 Be sure to mark your calendars for every Tuesday, 5:30pm CST and hop over to facebook.com/groups/silversilk to watch Nealay's videos live and ask questions.
Nealay's channel is dedicated to learning how to make high quality jewelry with SilverSilk with an emphasis on design. You can follow his journey here:
www.instagram.com/silversilkandmore
www.facebook.com/silversilkandmore
Or join his Silkies group and be a part of the conversation www.facebook.com/groups/silversilk
Learn How To Create A Round Crimp With The Magical Crimping Pliers & Soft Flex Beading Wire
We enjoyed this instructional video. Denise teaches you how to crimp with Magical Crimping Pliers and our .019 Medium beading wire. If you need to master your Magical Crimpers, this is an easy to follow video. She has a pleasant teaching voice and her camera views are easy to see and unobstructed. The video is short but it is loaded with great jewelry making tips. You will also learn how to make a handmade bracelet. She shows you how to open and close jump rings. She shows you how to make a dangle with a head pin. All of that, under thirteen minutes. Check it out. You are sure to learn something new if you are a beginner beader!
From Denise:
Denise Yezbak Moore specializes in DIY jewelry making, video tutorials, content creation, product photography, and social media. She is a self-taught artisan who loves to create anything with a Bohemian flair. Follow her on Instagram @Deniseyezbakmoore for daily inspiration, subscribe to her YouTube channel Denise Yezbak Moore or visit Deniseyezbakmoore.com

Visit Denise's links: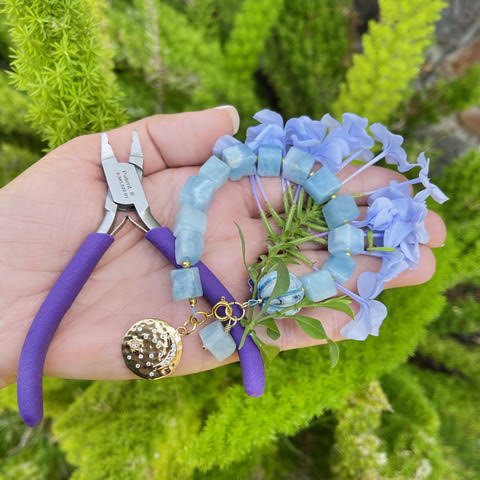 Join our Facebook group – VIB. Stay in the know. Stay up to date. From our bead shows to our video shows and sales, you can stay in touch with us. The community is full of artistic and helpful beaders and crafty people. Inspire and be inspired. Share your pictures and get the beading bug from others!
Visit the Soft Flex Company YouTube Channel!
---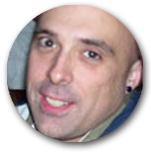 Blog contributor Thomas Soles loves Jazz Age writers and crunchy french fries. His favorite gemstones are Lapis and Pietersite. His favorite hobby is day dreaming. And his favorite mustache is Freddie Mercury's. As you can see, he has a healthy (or possibly unhealthy) sense of humor. You can write to him at Thomas@SoftFlexCompany.com