Good day, friends! What a great week. At Soft Flex Company, we got a nice little break on Monday in observance of President's Day. It was a shorter week for us, but boy did we stay busy! This week Sara broadcast a Live Sale from Facebook. James returned with another episode of Conversations in Wire with James Browning. And we watched Nealay Patel, owner of SilverSilk and More, design a stunning necklace with SilverSilk Galaxy Wire and Soft Flex Beading Wire.

It was a great week to catch a sale and watch some jewelry designers work some magic!
If you have never caught a Soft Flex Live Sale on Facebook, you still have some time. Sara filmed a three hour sale on Wednesday. There were almost 240 items this time around. It was a huge sale. We sold rare and unique items at discounts around 50% off. And we also sold items from our inventory at discounts from 10% - 20% off. We had a lot of fun.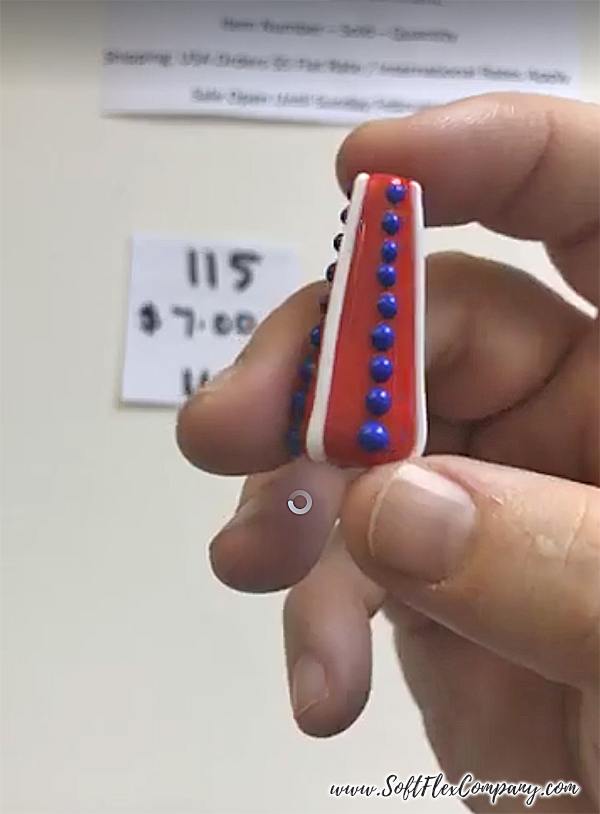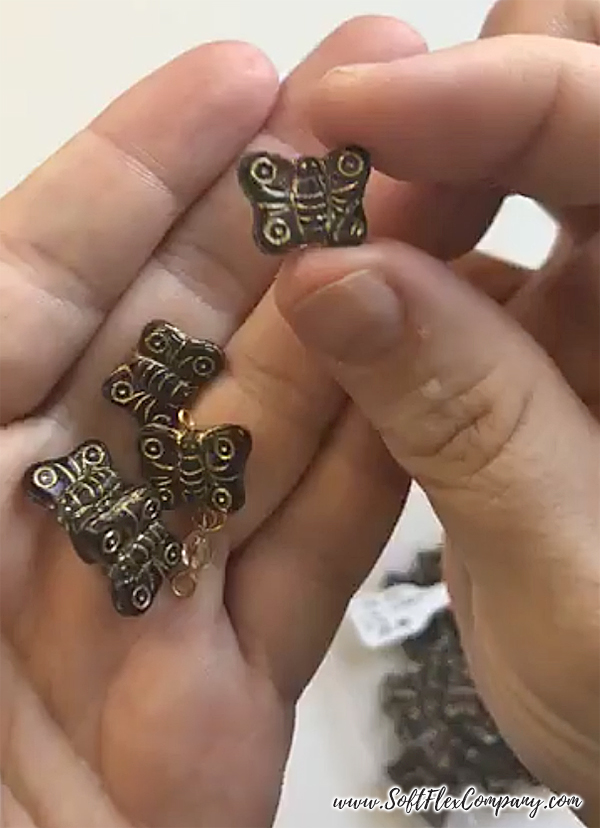 You can catch the sale here: Facebook Live Sale.
The sale ends late Sunday night, February 24th. Until that time, you can bid on any items you like. Just post in the comments. The format is – item number, sold, quantity – (for example: 24 sold 2). Keep in mind, even though the sale looks interactive, it is now just a recording. If you post a question in the comments, it may take us awhile to see it. If you view a sale while it is live and ask a question, Sara will answer it. Make sure you join us live if you want to join in the fun!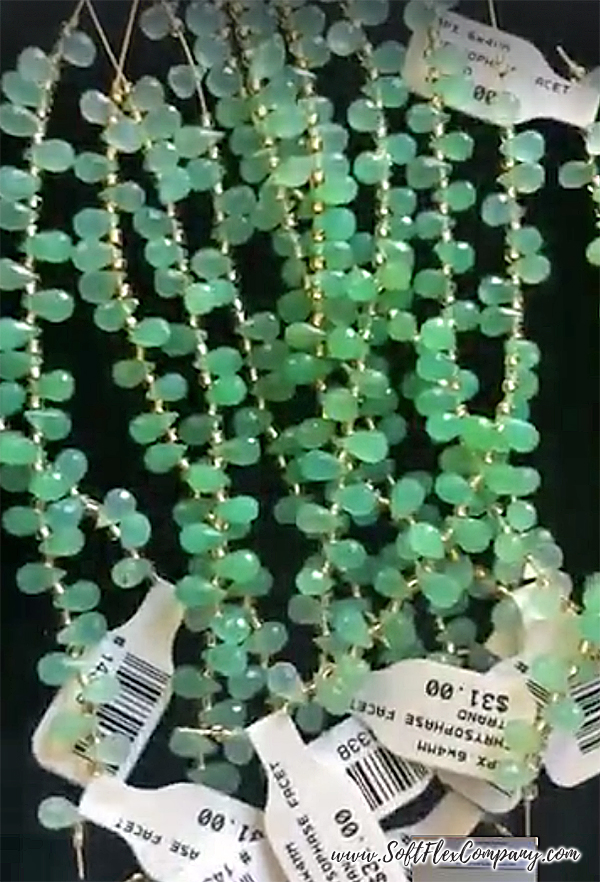 Galaxy Necklace Design Featuring Soft Flex Wire
From Nealay:
I love making textured designs and this design is no exception. We'll be making a small sketch and turning it into a real-life design using SilverSilk Galaxy Knitted Wire and some stringing with Soft Flex beading wire. You'll learn how the Galaxy wire can help add not only texture to your design but also a great pop of color. We'll also learn how to finish the ends of Galaxy wire with bead caps. You won't want to miss this class. Come join in!

Grab the supplies for class:
One Package of Galaxy Wire
Decorative Beads from Jesse James Beads
Bead Caps from Jesse James Beads
Soft Flex Beading Wire, .019 Medium Diameter
2x2mm Soft Flex Crimp Tubes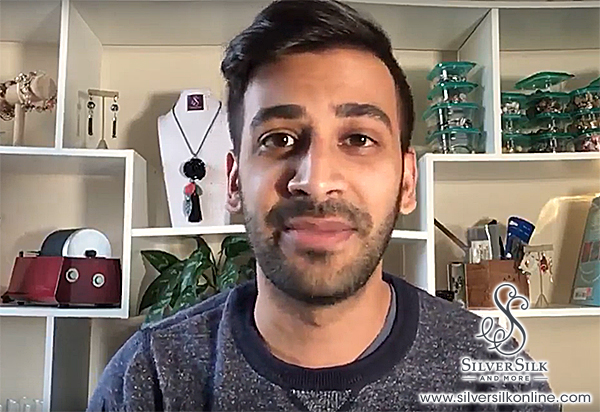 Nealay is so much fun to watch. His designs are decadent and wonderful. He always creates something amazing.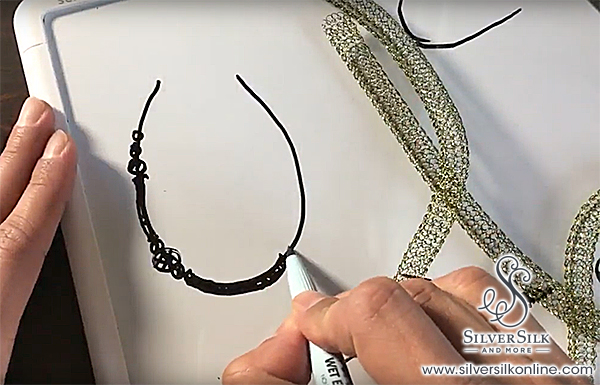 Nealay is a thoughtful creator. He typically sketches out his plans before stringing them. Watching his process reminds me of a novelist creating an outline. If you are going to be creating something stunning it is a good idea to know the outcome before you begin.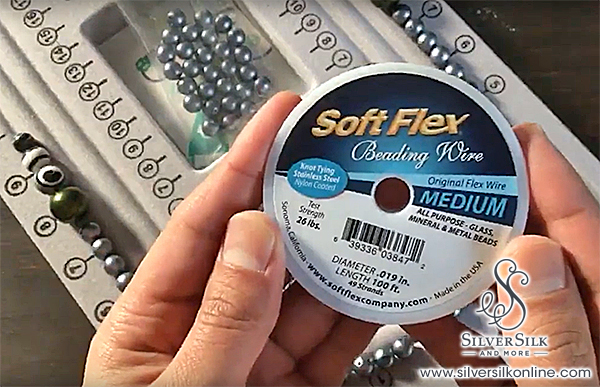 Nealay opted to use our medium diameter Soft Flex (.019). Medium is a perfect all-around beading wire option. It is small enough to fit through the tiniest beads and thick enough to endure the most abrasive beads. It is great for mixing and matching different beads on a design.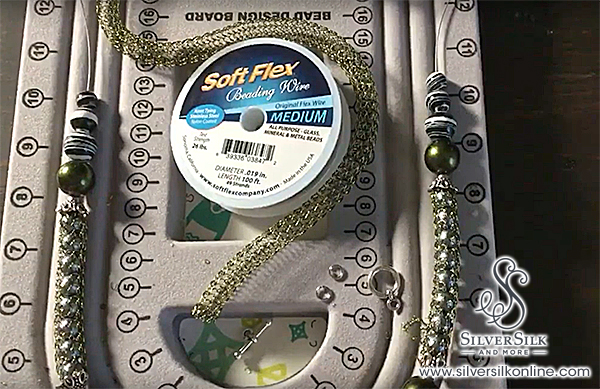 Make sure you catch Nealay live. He broadcasts his Tuesday Tuts instructional videos from Facebook. He loves an audience and loves to answer questions. You can find his recorded videos on his YouTube channel.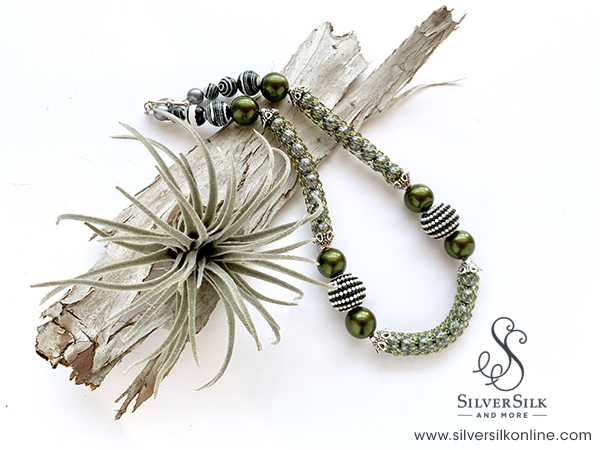 Make A Beaded Bangle Bracelet Using Craft Wire
James is a talented artist. His favorite medium is Craft Wire. He loves to create all sorts of playful pendants and jewelry. If you would like to see some of his previous pieces, you can watch his series on our YouTube channel.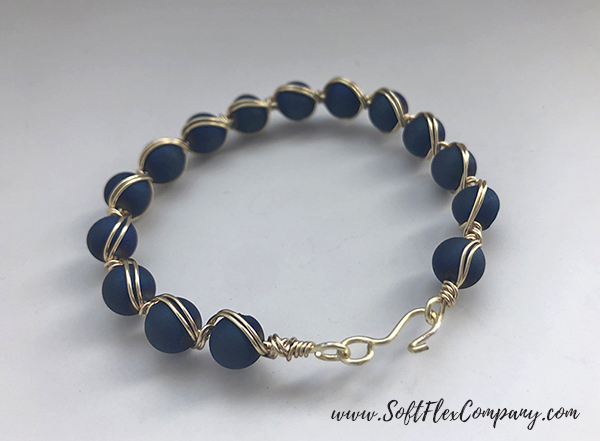 James used 18 gauge Soft Flex Craft Wire and two colors of 22 gauge Craft Wire to create his bracelet. This technique can also be used to create earrings.
If you would like to learn how to work with Craft Wire, but do not have the tools or the wire, consider our Craft Wire Starter Kits. The kit comes with all of the tools and wire you need to start. The price is great too.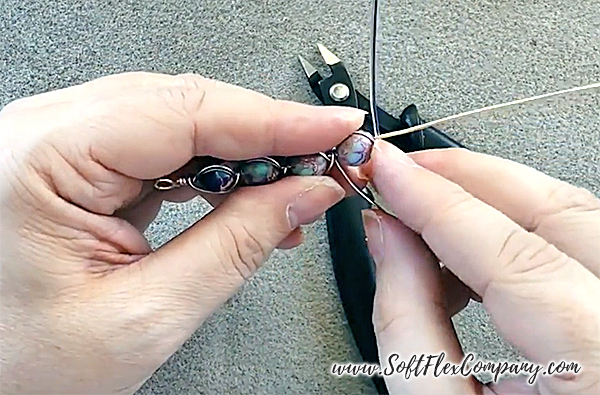 One of James's biggest wire wrapping tips is to take your time. Craft Wire is easy to work with and it is forgiving. If you design slowly and considerately, you will be sure to tackle any mistakes as they happen. If you are rushing and not paying attention to detail, you are going to work harden or overwork the wire or make a mistake that is difficult to reverse. Slow and steady wins this race!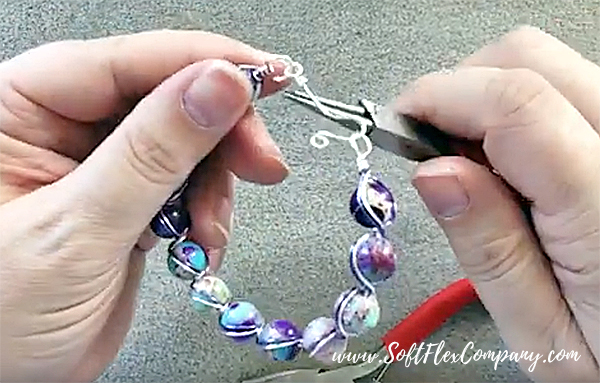 Make sure you watch his series if you enjoy his work. He goes at a slow pace that is easy to follow and he is a fantastic teacher. He does not like filming his videos live, but you can always post a question in the comments of his videos or email him directly.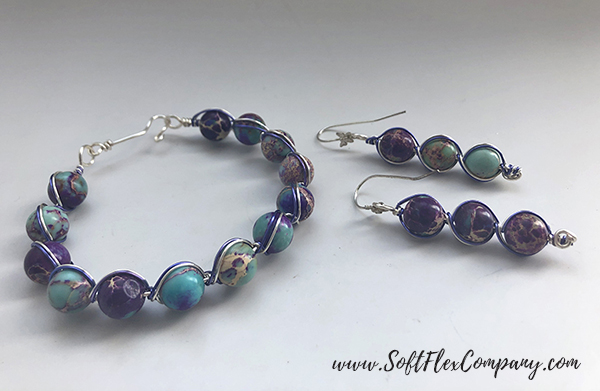 Once you have an understanding of how Craft Wire works, it is easy to create your own lovely designs. You can use any size bead or color you like. Having a basic knowledge of how to manipulate and work harden the wire will allow for projects like wrapped glass or beads, homemade pendants, wire wrapped lettering for names, and much more. Get creative!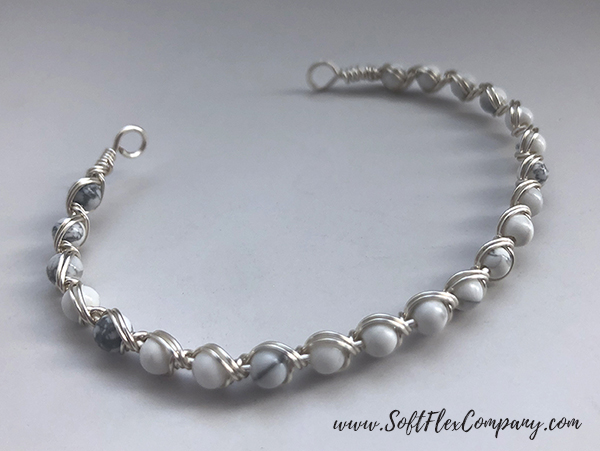 Join our Facebook group – VIB. Stay in the know. Stay up to date. From our bead shows to our video shows and sales, you can stay in touch with us. The community is full of artistic and helpful beaders and crafty people. Inspire and be inspired. Share your pictures and get the beading bug from others!
Visit the Soft Flex Company YouTube Channel!
---
Blog contributor Thomas Soles is the Trade Show Coordinator for Soft Flex Company. His favorite stones are Lapis and Pietersite. His favorite hobby is day dreaming. And his favorite mustache is Tom Selleck's. As you can see, he has a healthy (or possibly unhealthy) sense of humor. You can write to him at Thomas@SoftFlexCompany.com