Did you join our beading party this week? We had a lot of fun catching up with Kay from Star's Beads and Star's Clasps. If you love exciting beads and exotic findings, you need to check out her website! The clasps she sells are truly next level. Perfect if you want a gallery quality finish to your next necklace. We also got into the Halloween spirit this week. If you love Halloween jewelry, let us haunt you with a Hocus Pocus necklace project idea! Let's talk beads and learn how to make jewelry!
Kristen kicked off this week with a gorgeous necklace using our Hocus Pocus Bead Mix and Bead Strand. This stunning design is perfect for the spooky season but has a cold and lovely elegance that is great for the entirety of the holiday season. Be the most fashionable witch on your block! We had an amazing beading party with Kay at Star's Beads. She was a familiar face for over a decade. We often saw Kay and her husband at beading shows. Sometimes, their booth was right next to ours. It was fun to catch up and see what she has been up to. If you love beads and handcrafted jewelry, our beading parties are shows you won't want to miss. We talk to industry movers and shakers. Learn a bit about the people you buy your favorite beading supplies from!
Halloween Mini Design Kit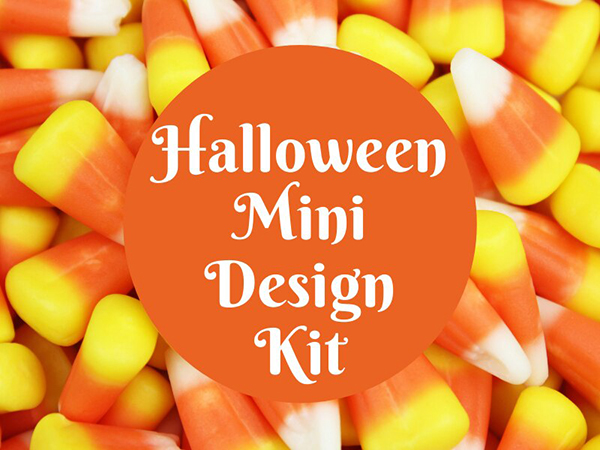 Halloween is here!
Halloween isn't just a celebration of the spooky. It is time for pumpkin spice and autumn palettes. If you do not want to bedeck your neck with the gloom of grinning ghosts, you will love this fanciful kit of candy corn colors. Warm fall tones and fun is the order of the day. Design jewelry that celebrates the softer side of October.
If you are new to beading, this kit comes with findings, beads, wire, and surprises. If you have crimping pliers and cutters, you have everything you need to make some fun jewelry.
Supplies are very limited. Don't miss out!
Sara's new video premieres on YouTube on Saturday!
Sara's newest jewelry making video will be available on YouTube this Saturday. This time, Sara is making a necklace using rainbow coated metal filigree pieces. We received these lovely design elements from Kay at Star's Beads. If you love the look of this stunning necklace, make sure you visit Kay at www.starsbeads.com and add some to your beading supplies. Don't miss this fun and instructive jewelry making video!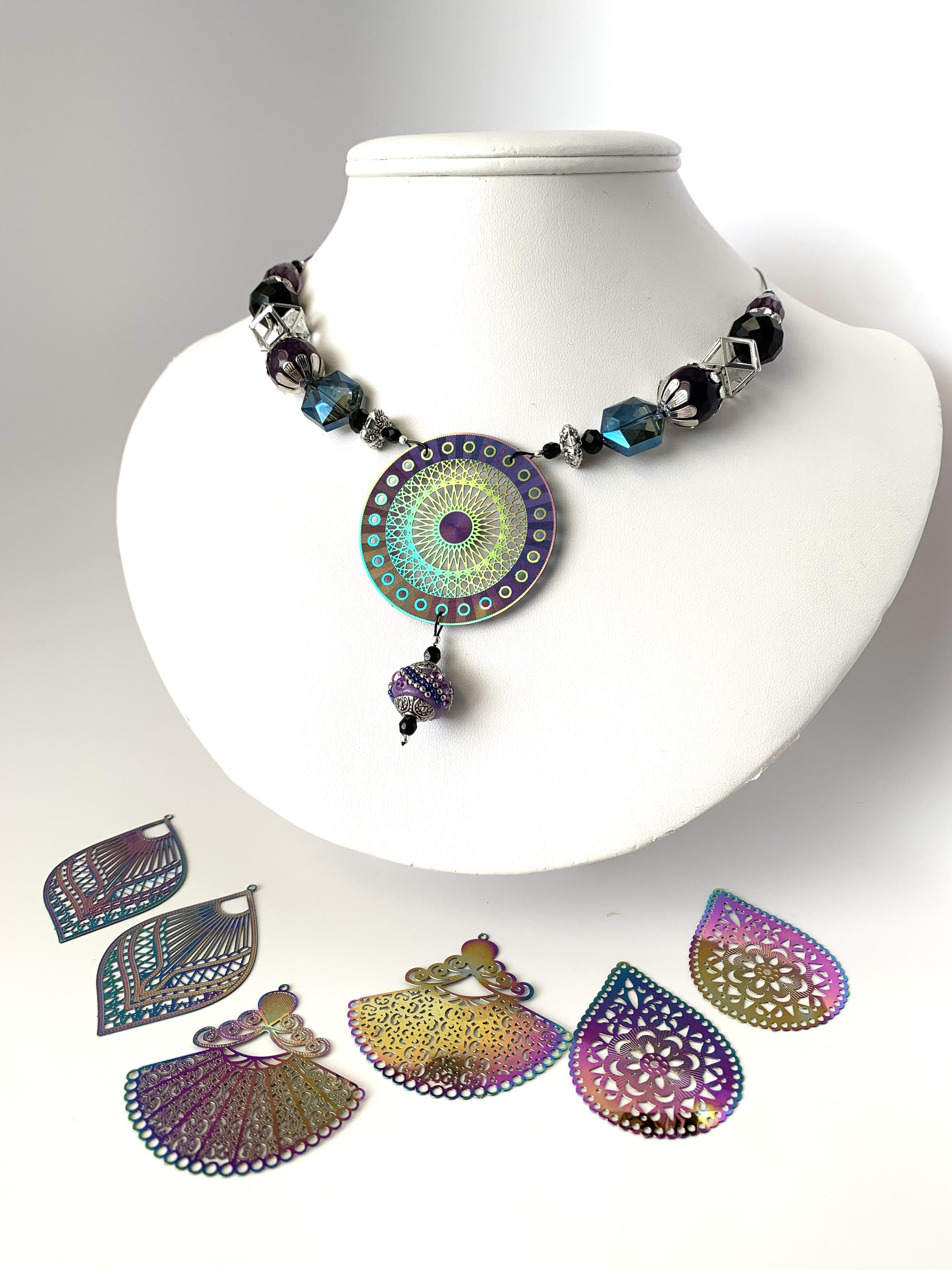 Jewelry Making Videos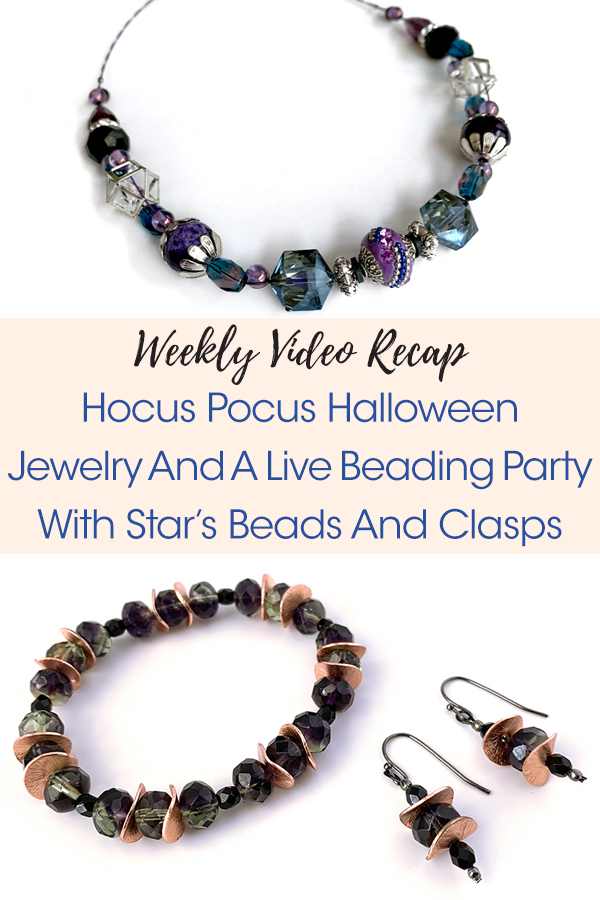 Make a Necklace with Hocus Pocus Galaxy Beads & Beading Wire
This week on Free Spirit Beading, we took a look at our Hocus Pocus collection. If you love dark blacks, mystical purples, and icy blues, you are going to want these spooky beads in your beading toolkit. Kristen showed us how to make a two strand necklace using her Hocus Pocus beads. Using two strands of wire gives your jewelry a colorful look and interesting texture. If you want to get playful, add another beading wire to your next necklace. You can braid the wire, twist the wire around the other, you can even macrame our wire. Soft Flex is meant to be shown and soft enough that you can knot it. Don't make boring jewelry when you can test the limits of your creativity!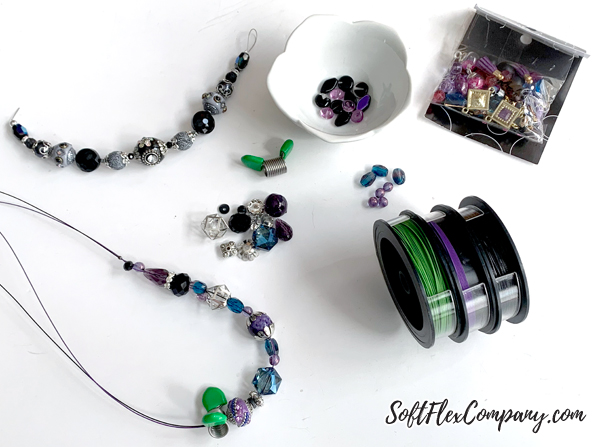 From Kristen:
This week on Free Spirit Beading with Kristen Fagan, I share how to make a simply strung necklace using two strands of Soft Flex beading wire from the Black Magic Trios pack and Hocus Pocus bead strand and mix.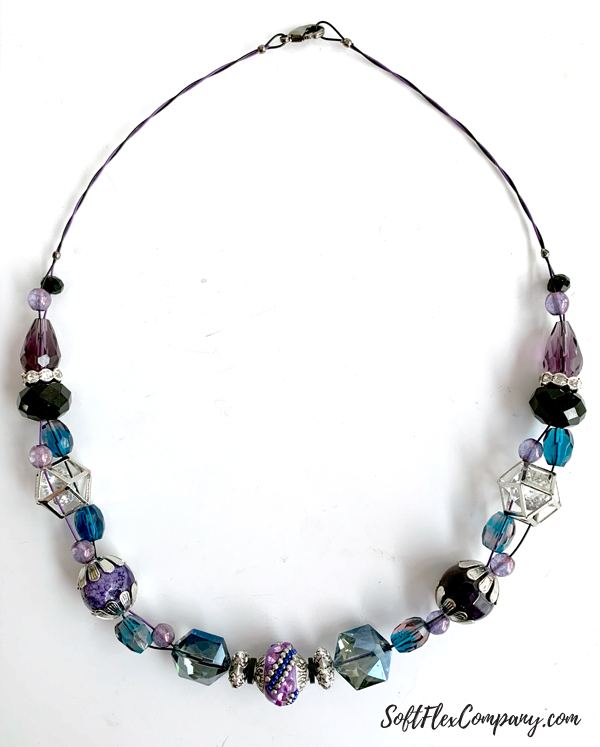 Trios Beading Wire Pack - Black Magic
Hocus Pocus Bead Strand 2
Hocus Pocus Bead Mix
Lobster Claw Clasp - Gun Metal Plated
2x2mm Crimp Tubes - Sterling Silver Black Oxidized
Crimping Pliers
Cutters
Bead Stoppers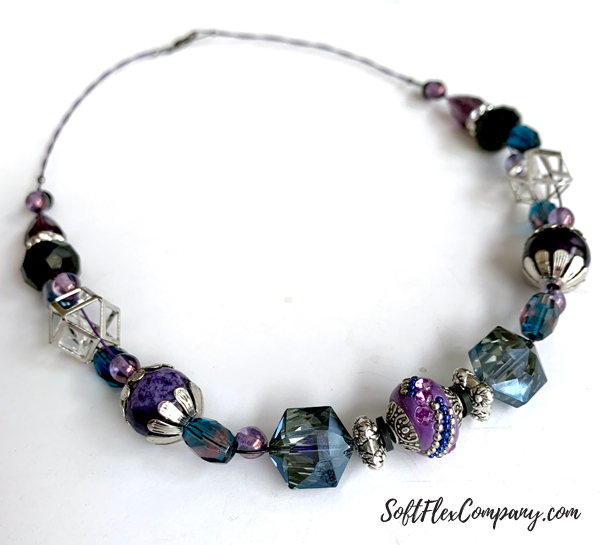 This gorgeous necklace is easy enough for a beginner. Share beading and crafts during the holidays. Including your children and friends is a great way to beat the boredom of quarantine. You can plan a virtual party on Zoom or gather with the loved ones you are home with. This would make a stellar design for an older child to finish. A lifetime of memories can be created in a moment!
If you love fall jewelry and autumn fashion, make sure you check out all of the latest offerings on our website. We have Halloween themed bead mixes. We have the dark brooding of Hocus Pocus. And we have the candy corn warmth of our Halloween Mini Design Kit. The mini kit is ideal for everybody that doesn't enjoy zombies and ghouls, but loves the season. We have a Fall Masterpiece Design Kit that was inspired by Georgia O'Keeffe and the color palette of autumn. We also have a Mask Lanyard Mini Kit that comes with sophisticated black beads. These neutral beads will make every mask look stunning. This kit is designed to make it easy to put down your mask without removing it from your neck - a great way to keep it off of contaminated surfaces and easy to reach.
Join Kristen LIVE, for a jewelry making tutorial on Soft Flex Company's YouTube channel, Monday's at 3pm PST / 6pm EST.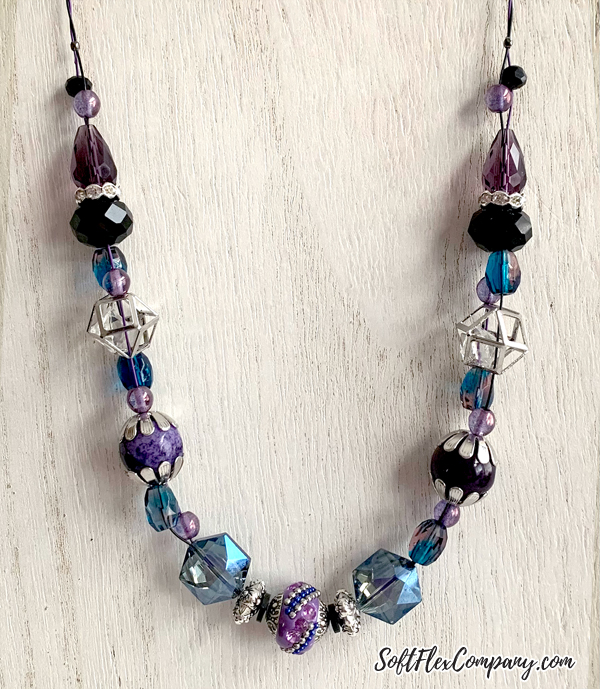 Live Beading Party With Special Guest Kay Goss From Star's Beads And Clasps
Do you love parties? Do you love beads? Well, then you certainly need to check out our latest beading party. This week, we sat down with an old friend, Kay Goss from Star's Beads and Star's Clasps. If you are unfamiliar with her sites, you definitely need to check them out. She carries some stunning beads. And her findings are absolutely gorgeous. If you like to design high end jewelry for yourself or have clients with particular tastes, her findings are gallery quality. You can also find some great discounts on her amazing inventory and free shipping. Spoil yourself with a gorgeous clasp for your next necklace!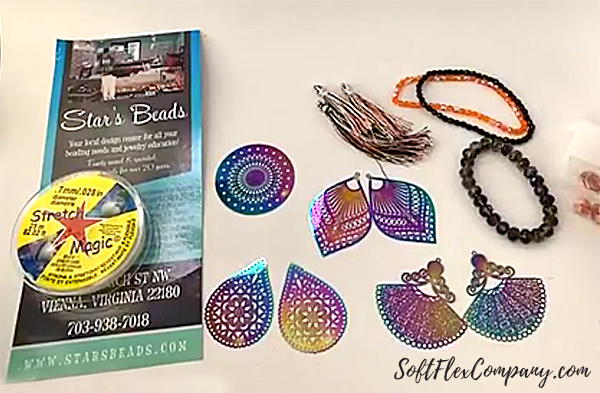 We like to trade beading goodies with people that participate in our beading parties. Kay sent us some Halloween treats. She sent us some delicious rainbow coated metal filigree pieces. They are laser cut titanium. Very sturdy but so delicate looking. She sent us a yummy assortment of Czech Glass in purple and yellow. She sent us some discs that she lovingly refers to as potato chip beads. Or Pringles, as Kristen said. You cannot have just one! Kay also sent us some tassels in a Halloween colorway. It was a funny little mix of trick or treats, for sure! You can contact Kay on Facebook or her website if you would like to purchase the beads shown during this show.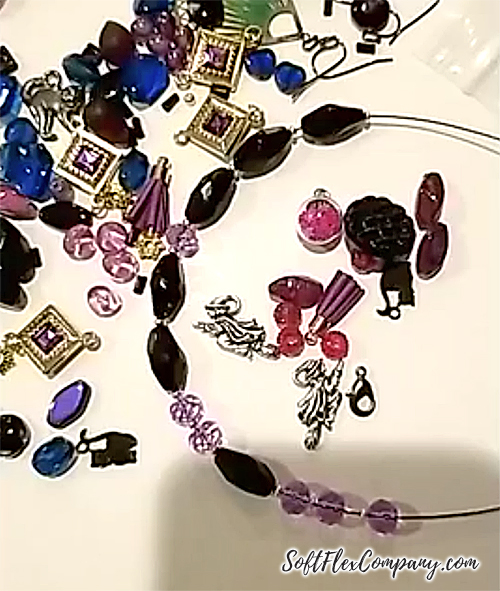 We sent Kay our Hocus Pocus Design Kit (Sold Out). We hit the nail on the head with this one. Turns out Kay loves purple. Our Hocus Pocus beads are full of purple, blacks, and blues. It is a mystical mix fit for an elegant Halloween witch. Kay loved the mix of colors inside our design kit. If you missed out on this collection, you can find our Hocus Pocus Bead Mix and Hocus Pocus Bead Strand on our site - but hurry, those are limited inventory as well. All of our design kits are created as a theme and full of rare beads or mixes. Once they are gone, they are gone for good. Make sure you get one as soon as you can. We release our latest kit at the end of each month.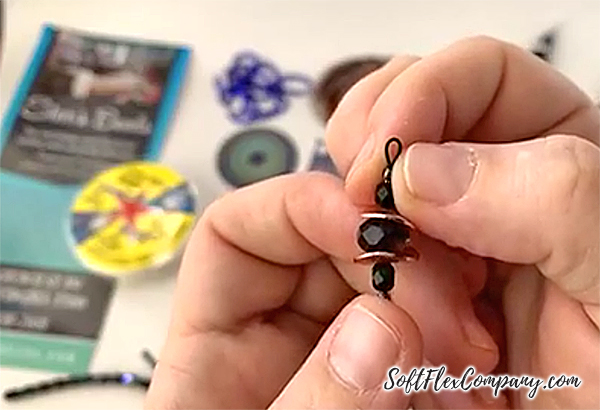 Soft Flex Company and Star's Clasps have been traveling very similar trade show circuits for almost twenty years. We would often find our booths in close proximity in trade shows all around the United States. Soft Flex is based in Northern California and Star's Clasps is in Virginia, but we always seemed to be setting up at the same shows. Great minds think alike! It was fun traveling to a distant show and knowing that you had good friends to visit when you got there. Kay and her husband, John, were always warm and inviting faces to their storefront. And their inventory was always extraordinary. Check them out. You will find some stellar products and amazing customer service.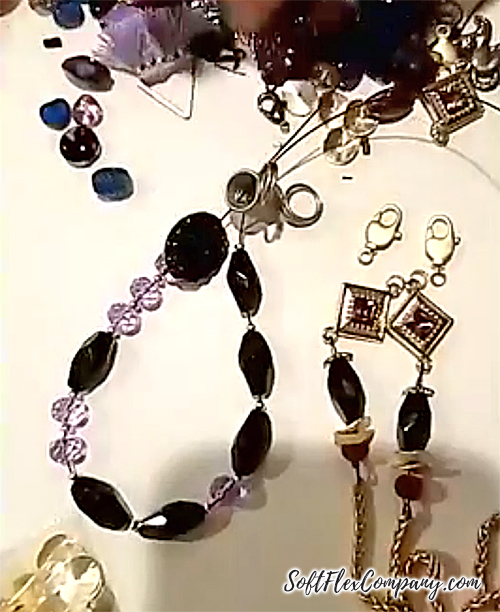 After we caught up. It was time to make some jewelry. Kay put together some lovely designs with our Hocus Pocus kit and Sara played with Czech Glass and potato chips! So much fun! If you enjoyed this beading party, visit our blog next week. We will have a meet the designer blog featuring Kay and her store. Our meet the designer blogs are go in depth on the companies and artists we love.
Visit Kay's links: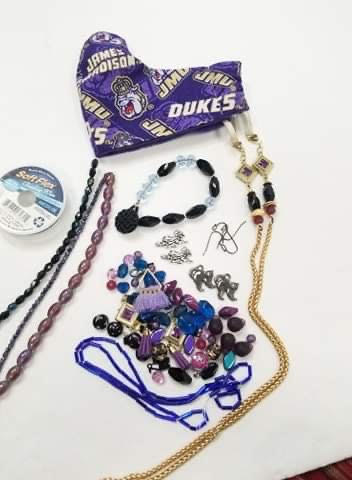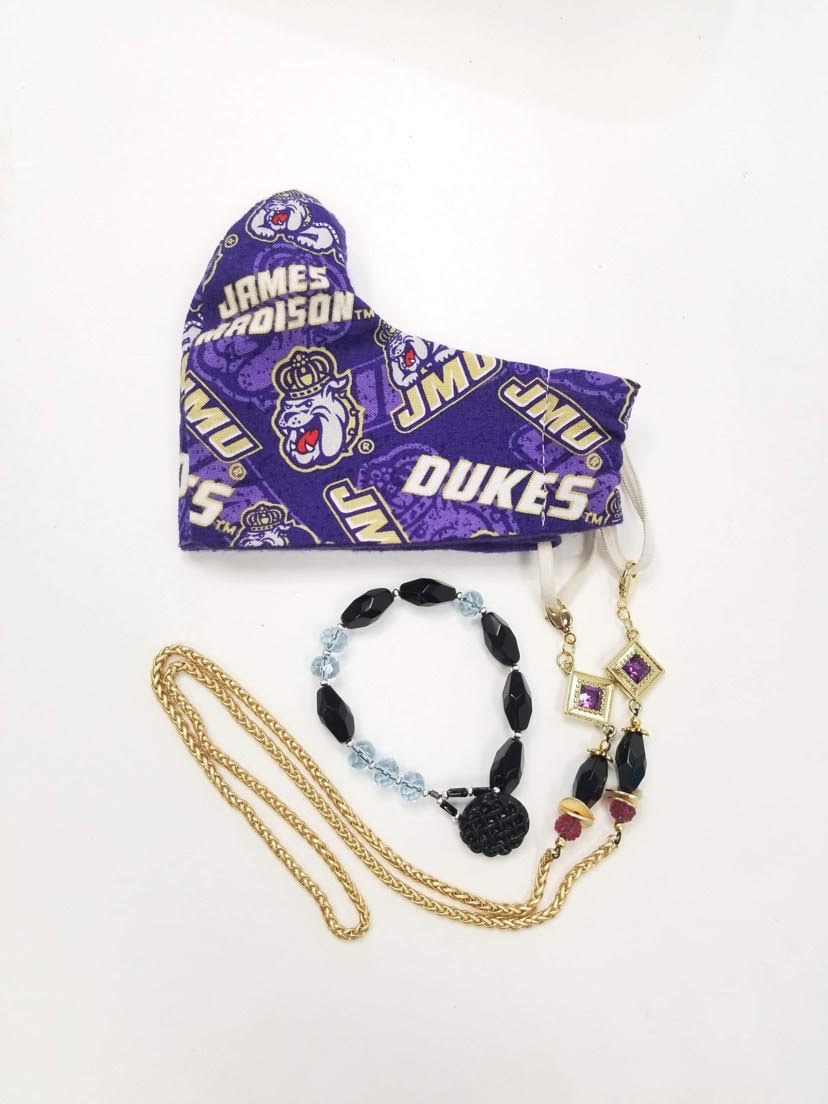 Join our Facebook group – VIB. Stay in the know. Stay up to date. From our bead shows to our video shows and sales, you can stay in touch with us. The community is full of artistic and helpful beaders and crafty people. Inspire and be inspired. Share your pictures and get the beading bug from others!
Visit the Soft Flex Company YouTube Channel!
---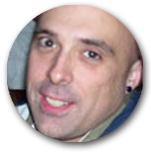 Blog contributor Thomas Soles loves Jazz Age writers and crunchy french fries. His favorite gemstones are Lapis and Pietersite. His favorite hobby is day dreaming. And his favorite mustache is Freddie Mercury's. As you can see, he has a healthy (or possibly unhealthy) sense of humor. You can write to him at Thomas@SoftFlexCompany.com