If you would like to learn how to design jewelry with a kumihimo disk, this is a great chance to get educated! This week, we offered up a massive guide on Everything You Need To Know About Kumihimo. We also followed up with some videos. You will know everything about this fun braiding tool if you check out our offerings. If you are not interested in kumihimo braiding, Kristen filmed a fun video featuring jewelry with Pantone colors. Sara designed a holiday snowman that could be an ornament or accent for a gift. And we watched Nealay make a bracelet with SilverSilk Capture Chain. Lots of fun!

Kristen started the week off. She designed 4 different jewelry designs using SilverSilk and Pantone color bead stringing wire. Sara filmed a kumihimo video featuring a delicious beaded necklace design. James, our Craft Wire guru, filmed a unique kumihimo design, he used Craft Wire on a square kumihimo plate, the finished piece was amazing. Nealay showed us how to make a stunning bracelet with size 8 seed beads and SilverSilk. Sara got into the holiday spirit and made a cute little snowman. This little snowman can be a Christmas ornament or chained into a garland.
If you live in Northern California or happen to be visiting this weekend, don't miss the Whole Bead Show in Oakland. This is your chance to meet Sara, James, and Nealay - all at the same booth - 213. There is sure to be a lot of fun jewelry designing and beautiful pieces of jewelry art being made and you can be part of it!
Weekly Video Recap: Pantone Color, Holiday Crafts, Stunning Kumihimo Jewelry, And SilverSilk Style

Kumihimo means 'gathered threads' in Japanese. It is a form of braiding. kumihimo braids can be used to create decorative lace, cords, jewelry or clothing accessories. Historically, kumihimo braids have been used in Samurai armor and weaponry. The braids were used as a functional knit for their armor pieces. Decoratively, it adorned their horses armor and the handles of their swords. Modern kumihimo disks are great for the crafter on the go. We love using our ten foot Soft Flex Beading Wire spools as bobbins.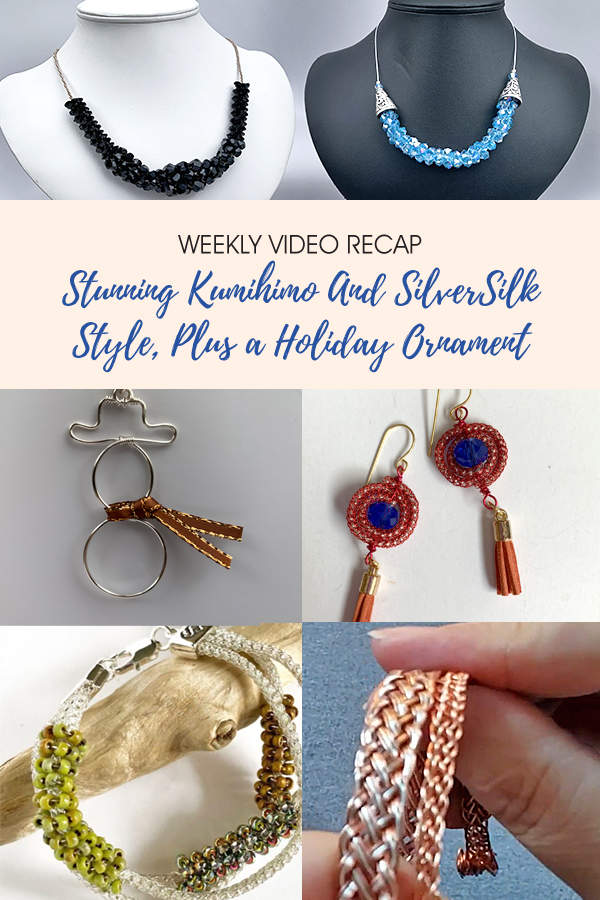 Jewelry Ideas Using 2019 Fall/Winter Pantone Colors And SilverSilk
Kristen filmed another episode of Free Spirit Beading on Monday. She is live on Mondays at 12pm PST.
We loved the 2019 Fall/Winter Pantone colors: Creme de Peche, Biking Red, Sugar Almond and Bluestone. We color matched these to Soft Flex Beading Wire colors to create our latest beading wire collection, the 2019 Fall/Winter Pantone Quad of Beading Wire.
We also offered a limited edition bead mix, the 2019 Fall/Winter Pantone Bead Mix. Unfortunately, this bead mix has sold out. But it is fun seeing how Kristen used her bead mix to create colorful and wonderful jewelry.
This week, Kristen used our quad and bead mix to create 4 luscious jewelry designs. She also used some wonderful SilverSilk Capture Chain. You are going to enjoy this episode of Free Spirit Beading if you love jewelry!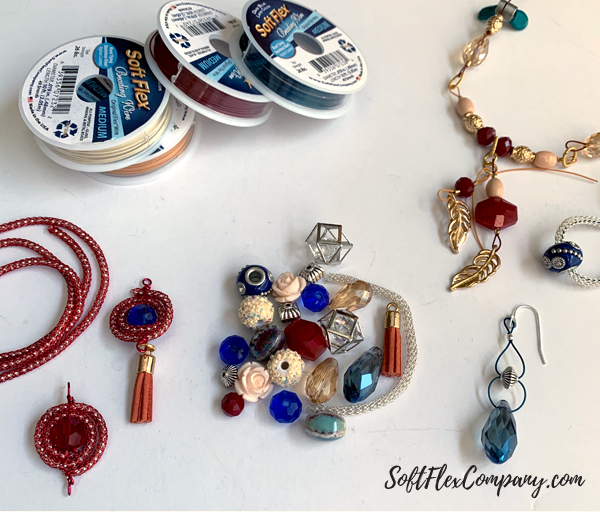 Supplies:
2019 Fall/Winter Pantone Quad of Beading Wire
2019 Fall/Winter Pantone Bead Mix
Soft Flex 2x2mm Gold Filled and Black Oxidized Crimp Tubes
Soft Flex Craft Wire - 22 Gauge
Red Capture Chain from SilverSilk and More
Silver Hollow Mesh from SilverSilk and More
Flat Crimp Ends from SilverSilk and More
Hammered Cones
Ear Wires
Lobster Claw Clasp
Jump Rings
Textured Jump Rings
Magical Crimping Pliers
Soft Flex Professional Flush Cutters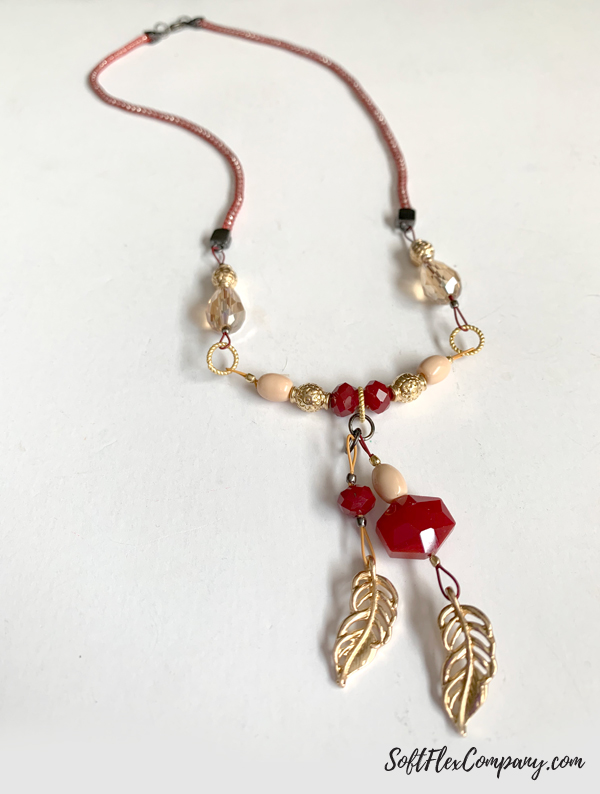 Kristen designed a stunning necklace. She used red SilverSilk Capture Chain for length and created an elaborate centerpiece with Soft Flex Beading Wire and beads from our bead mix. The colors pair well together and the red just seems to radiate as it hugs the gold, Creme de Peche and Sugar Almond color tones.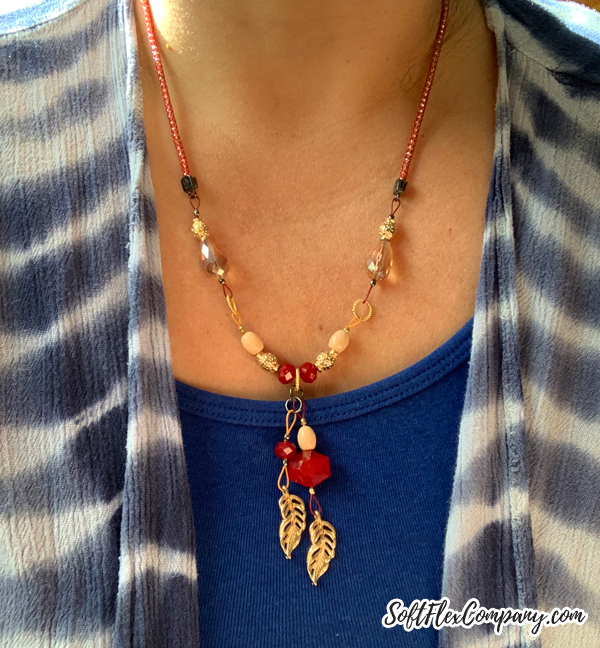 These flexible beading wire connectors are simple to make as long as you have mastered your crimping technique. We have lots of videos discussing crimping if you need more help. You can also find solutions in our Tips and Tricks area. For this design, Kristen used Magical Crimping Pliers with Soft Flex 2x2mm Crimp Tubes. If you need to stock up on crimps, check out our 2x2mm Crimp Tube Multi-Pack. This pack has a spectrum of crimp colors, perfect for every design.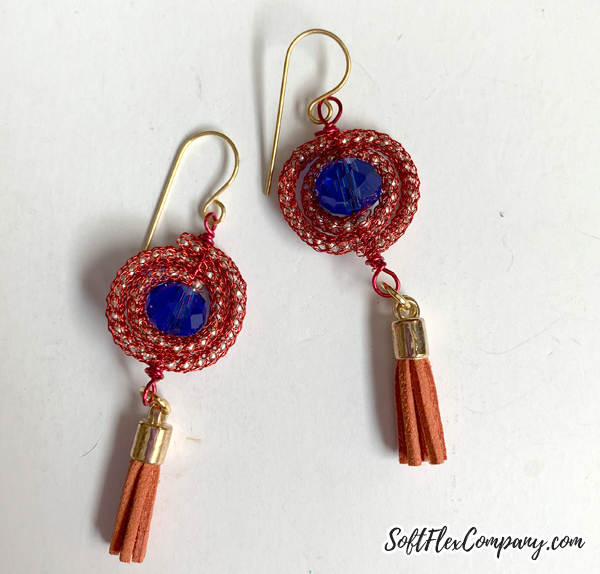 These lovely earrings were created using a swirled spiral of SilverSilk around a bead. Kristen added a cute tassel to make the design really pop. She used Soft Flex Craft Wire to hold the bead and SilverSilk in place. The design is wonderful and requires very little supplies - ear wire, SilverSilk, beads, and tassels. So decorative and lively!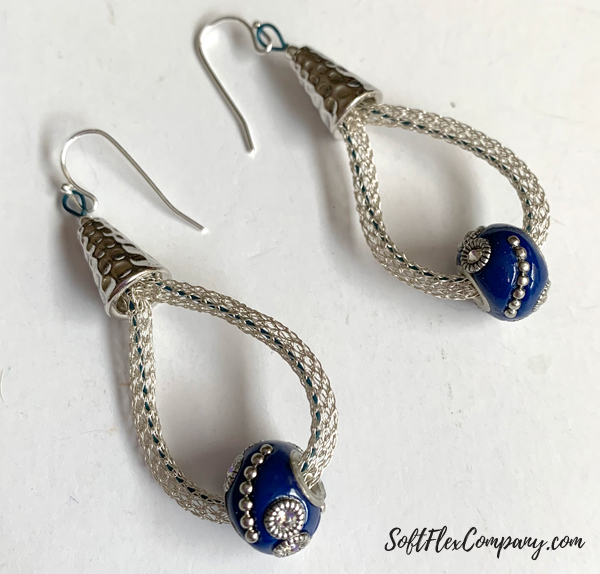 Another set of wonderful earrings. These are just as simple to make as the last. Simply string your Soft Flex Beading Wire through SilverSilk Hollow Mesh and add a bead and a cone. It is pretty amazing how intricate it looks for such a simple design. These would make lovely holiday earrings with the right color selection. The silver and blue would be great for Hanukkah!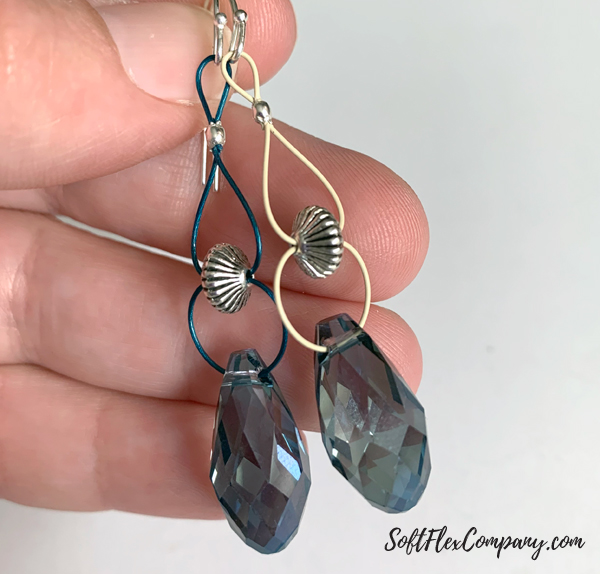 Kristen took votes on colors for her last set of earrings. Bone was the color her viewers wanted to see her use. In this photo she shows the Bone design and also our Dark Blue Lapis beading wire. The teardrop shape she made using our beading wire is lovely.
Beaded Kumihimo Designs Using Soft Flex Beading Wire
This week, we published a blog that contains Everything You Need To Know About Kumihimo. If you have ever wanted to learn how to design jewelry using a kumihimo disk, make sure you check it out. It is an exhaustive look at kumihimo history and how to use the disks. We have step by step instructions, links to find color patterns, and lots of instructional videos. Kumihimo jewelry looks absolutely amazing and it is so easy to master. Learn how to braid cord and wire for your next bracelet or necklace!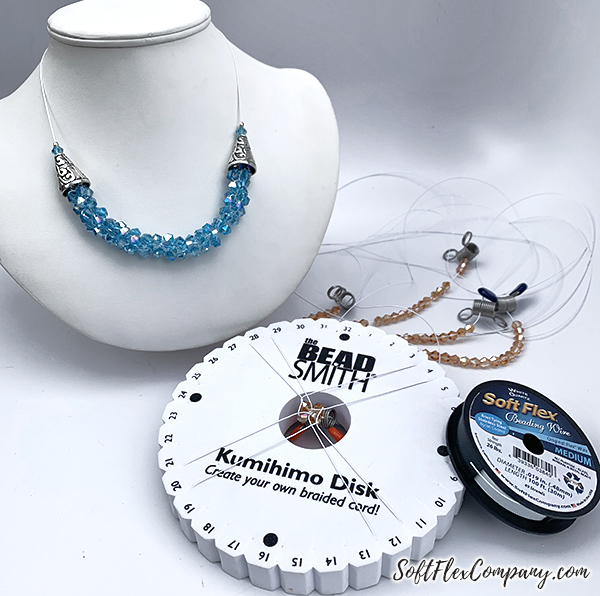 Sara wanted to show how she uses flexible beading wire with her kumihimo disk. She opted for White Quartz color Soft Flex Beading Wire for her design. Soft Flex is a fabulous option for kumihimo disks. You can bead the wire or let it shine by itself. Sara started the video showing a selection of Soft Flex designs that were created with a kumihimo disk. You really get a sense of how varied and fun your options are when using the disk.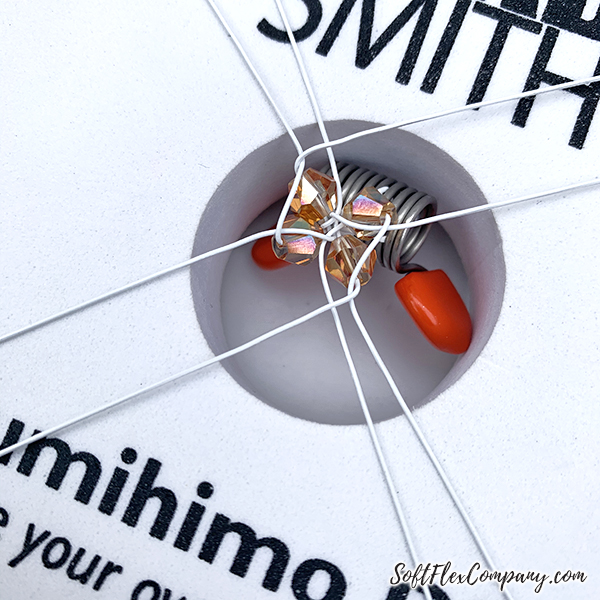 Supplies:
Soft Flex Beading Wire - .019 Diameter
Round Kumihimo Disk
Bead Stoppers
Soft Flex 3x3mm Crimp Tubes
Soft Flex 2x2mm Crimp Tubes
3mm Crimp Covers
Mighty Crimping Pliers
Regular Crimping Pliers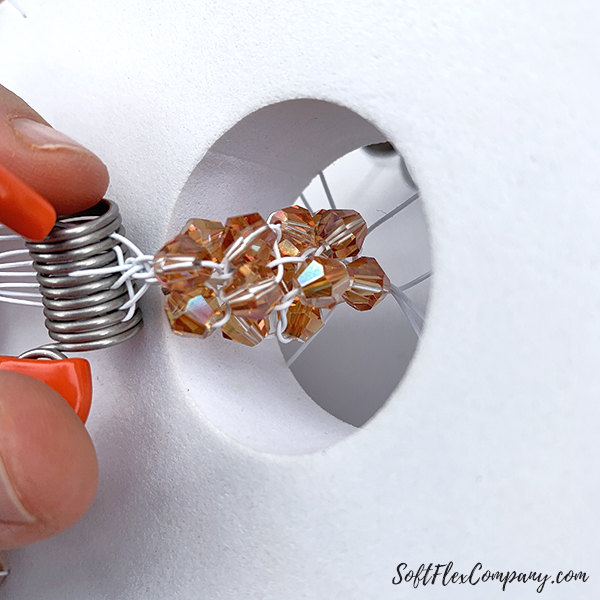 The White Quartz color Soft Flex Beading Wire looks dazzling as it dances around the beads in this design. Sara is using a Bead Stopper to contain her wires. You can use a kumihimo weight or a Bead Stopper, both are great choices for maintaining the wire as it comes down the disk. If you really want to maintain the wire as you work on the design, you can put it in bobbins to hold the individual strands. We think our ten foot spools are perfect for kumihimo, they come in their own bobbin sized package. You don't even need to cut the strands on the spool before working on a kumihimo disk if you use our ten foot spools!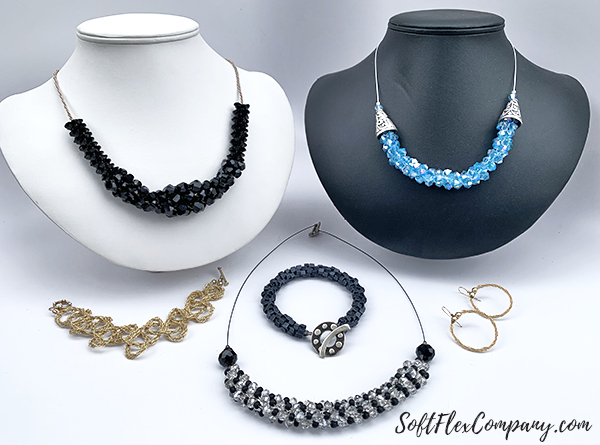 Kumihimo Braid Using Soft Flex Craft Wire On A Square Plate

James returned with another episode of Conversations in Wire. He uploads a new episode every other Thursday. His episodes are not live, but if you catch him when the episode is uploaded, he is on chat and ready to answer any questions about Soft Flex Craft Wire and wire wrapping. His videos premiere at 2:00pm PST.
James uploaded another awesome video this week. He is our Craft Wire genius. His work is just outstanding. He shows how slow and considerate work with Soft Flex Craft Wire can reward the designer with elaborate and gorgeous jewelry. This week, he used a square kumihimo plate to create a Craft Wire braid. This simple braid only takes 8 pieces of wire and comes together in a matter of minutes. You can use this braid to accentuate your other wire wrapping projects. James has another video where he designs a ring with a kumihimo plate and Craft Wire, you can watch that video here.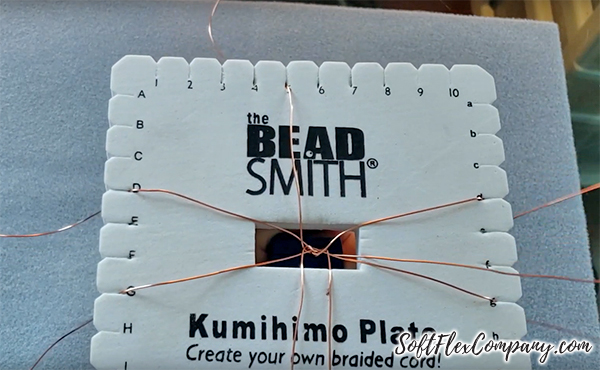 James showed us how easy it is to work with Soft Flex Craft Wire on a square kumihimo plate this week. Craft Wire is more rigid and sturdy than other cord or wire, you would not think it would be an option. But James shows how to make the process smooth and organized. If you work slow and have patience, you can correct mistakes as you go and will not work harden the wire.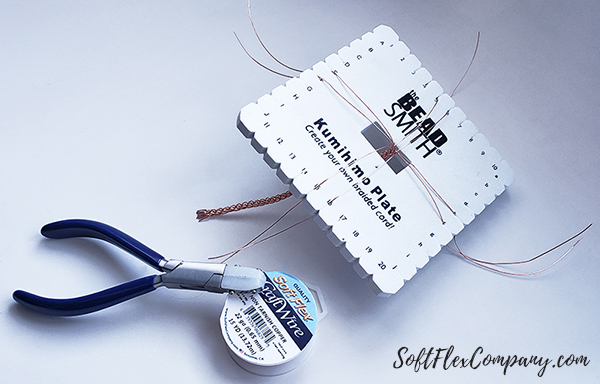 Supplies:
Soft Flex Craft Wire - Silver Plated 22ga
Soft Flex Craft Wire - 22ga
6" Square Kumihimo Plate
Nylon Jaw Pliers
Bead Nipper (Cutters)
Bent Nose Pliers
Spring Clamp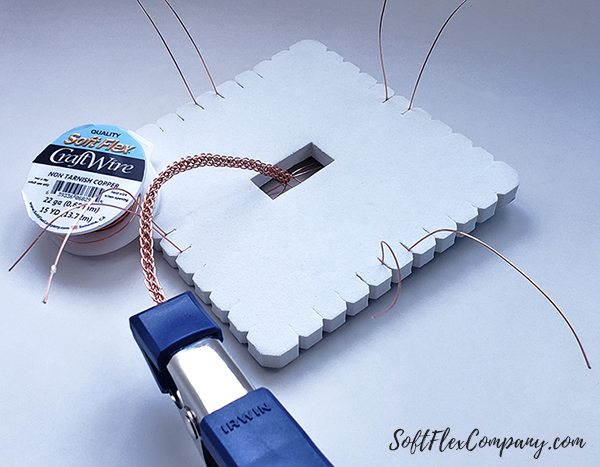 James has a great design tip in this video. He used a spring clamp as the center weight instead of a kumihimo weight or alligator clamp, which can damage the wire. His spring clamp has a nylon head, so the Craft Wire is cradled as he works. He purchased the clamp from a hardware store. It keeps his wire organized and neat as he works. This makes the design process so much easier.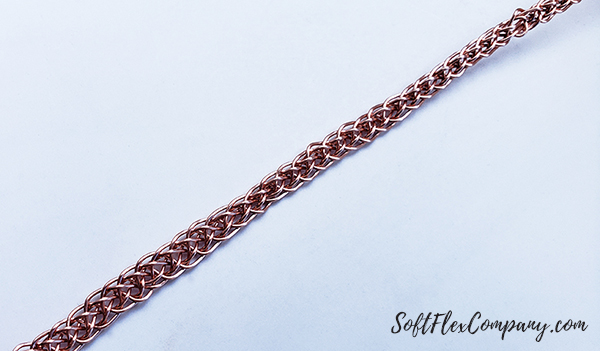 The finished braid is fantastic. You can create a jewelry design by adding elements or just using the braided chain by itself. A bracelet using stacked braids would be a great gift for any jewelry lover this holiday season. The finish is perfect for masculine or feminine jewelry.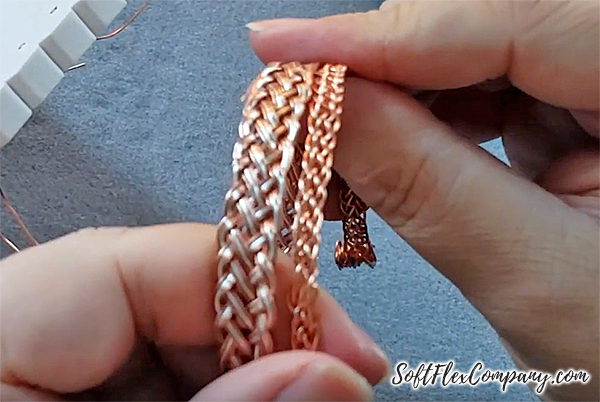 Holiday Crafts and Ornaments with Sara Oehler - Craft Wire Snowman Ornament for Winter Decorations
Sara is doing holiday crafts this season. She filmed her fourth episode in an eight part series of holiday craft and ornament videos. This week, Sara made some cute little snowman ornaments. Hang these, with love, on your Christmas tree or add them to gift ribbons. They are a little Christmas magic for this happy season!
Make sure you catch Sara's new YouTube live shows. She is filming every Friday morning (except Thanksgiving week) at 10:00am PST. She will be making holiday decorations throughout the season. Her videos will be a great way to find inspiration if you need decoration or jewelry ideas. Catch her live and she will answer your questions. Make sure you subscribe to our YouTube channel. We have new uploads three and sometimes five times a week.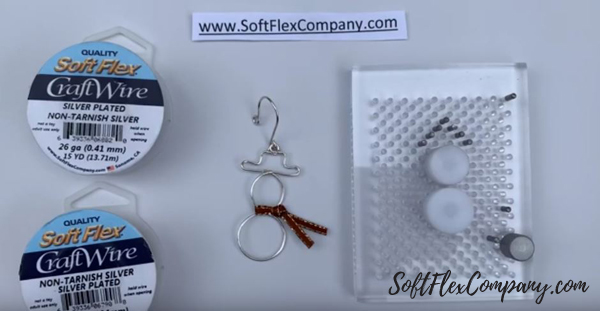 Sara made a cute snowman this week. This little guy has a sweet little hat and a scarf to see him through a frosty winter. You can add any accent you would like to personalize your own snowman. Seed beads would be fun. A unique scarf would be cute. You can even change up the colors of Soft Flex Craft Wire you use. Sara likes using silver as it is the closest to white as you can find in Craft Wire. It really stands out on a Christmas tree!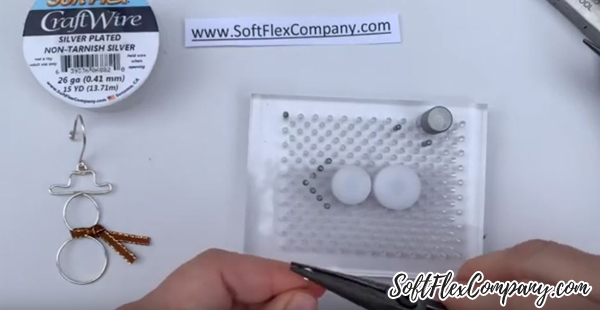 Supplies:
Soft Flex Craft Wire - Silver Plated 18ga
Soft Flex Craft Wire - 18ga
Soft Flex Craft Wire - Silver Plated 26ga
Soft Flex Craft Wire - 26ga
WigJig Olympus Lite Acrylic Wire Jig
WigJig Large Super Pegs For Olympus Lite
Nylon Jaw Pliers
Chain Nose Pliers
Round Nose Pliers
Wire Whacker
Bead Nipper (Cutters)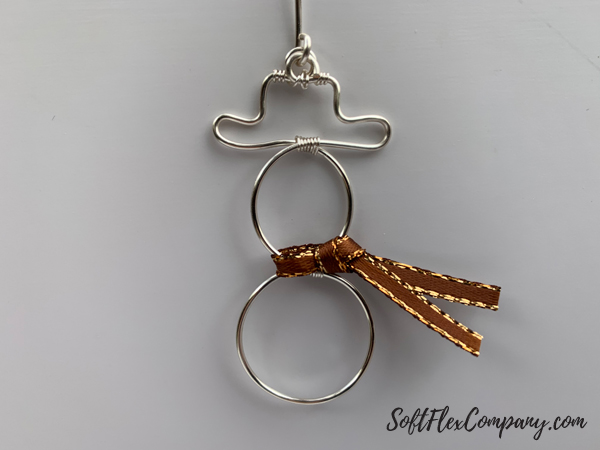 Aren't they adorable? The little snowmen can be added to a gift wrapped box as a fun tag. They can be hung from a tree by themselves. They can be strung together to create a lovely handmade garland. Get creative! Using a WigJig jig board will ensure that all of your snowmen have a uniform size and shape if you want consistency. You can vary that up by using different peg shapes or slots. Build your best snowman this year!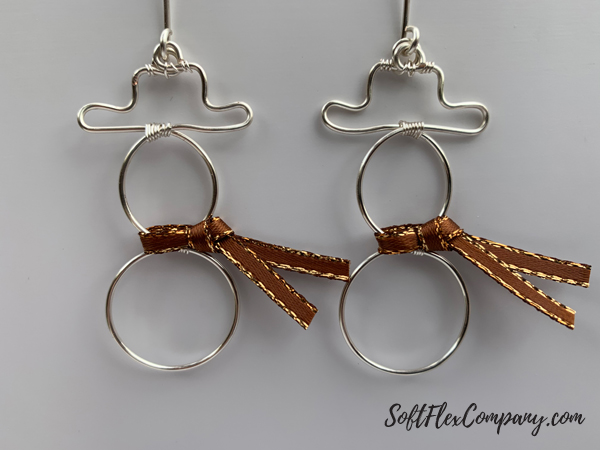 Seed Bead Wrap Bracelet with SilverSilk Capture Chain
Our friend Nealay showed off a technique he loves. He created a simple bracelet using Pearlesque SilverSilk Capture Chain and seed beads. For this design, he uses size 8 seed beads, which are a little larger. This gives his bracelet an interesting look and texture.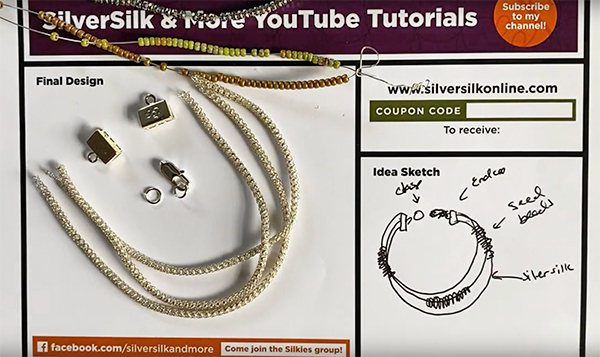 From Nealay:
Let's spill out all of our seed beads and then get ready to wrap it up! Learn an easy and furiously fast technique that will dress up your SilverSilk jewelry chain. Once you learn this technique, you will be able to experiment with different shape, styles and sizes of seed beads to achieve any texture you desire. Come join me and you'll feel inspired to create your own design.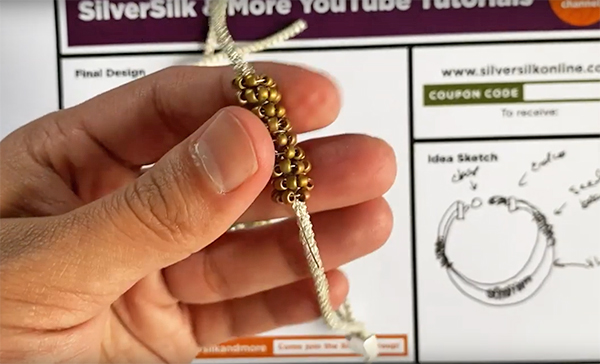 Supplies:
SilverSilk Silver Style Pearlesque Chain
SilverSilk Silver Triple-Strand End Caps
SilverSilk Silver Jump Rings
SilverSilk Silver Lobster Clasp
Nylon Jaw Pliers
26 gauge Non-Tarnish Silver Soft Flex Craft Wire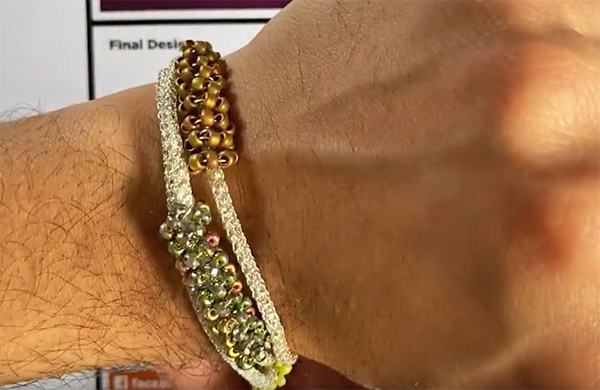 This design is so unique. The seed beads look wonderful on the multi-strand bracelet. It is so quick to complete, you wouldn't imagine such a simple design would yield such stunning results. This bracelet would be a lovely gift this Christmas. Make a jewelry lover joyful with your handmade gift!
You can find Nealay on Facebook and YouTube. If you are a fan, make sure you join his active group on Facebook - The SilverSilk Silkies. He is very accessible and loves to answer questions. He is a great jewelry teacher and source of inspiration.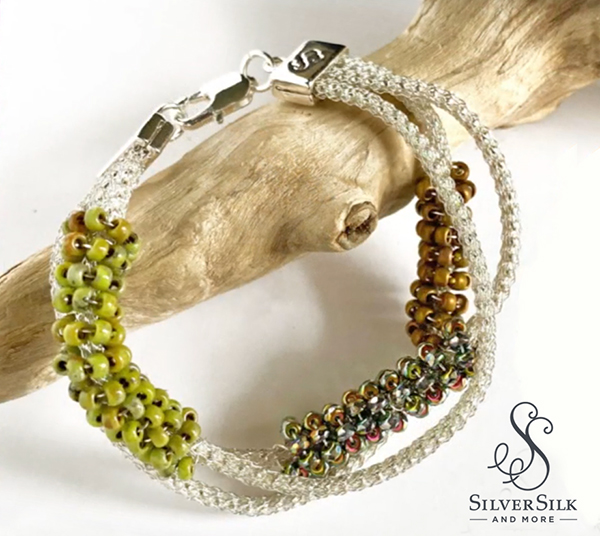 Join our Facebook group – VIB. Stay in the know. Stay up to date. From our bead shows to our video shows and sales, you can stay in touch with us. The community is full of artistic and helpful beaders and crafty people. Inspire and be inspired. Share your pictures and get the beading bug from others!
Visit the Soft Flex Company YouTube Channel!
---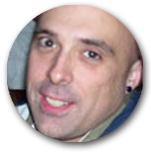 Blog contributor Thomas Soles loves Jazz Age writers and crunchy french fries. His favorite gemstones are Lapis and Pietersite. His favorite hobby is day dreaming. And his favorite mustache is Freddie Mercury's. As you can see, he has a healthy (or possibly unhealthy) sense of humor. You can write to him at Thomas@SoftFlexCompany.com