The Great Bead Extravaganza is back! Make sure you join the group and join the fun! The Great Bead Extravaganza is the world's biggest virtual bead show. An exceptional collective of talented designers and bead store owners have gathered to show you how to make jewelry and give you tips on how to sell your jewelry. You will find big sales and lots of exciting live shows. Fall in love with a new jewelry technique and meet your favorite new designer. If you somehow find time for other videos, make sure you check out this jewelry making recap. But we can't blame you if you opt for the fun of the live bead show experience!

This week, we 'took over' the Great Bead Extravaganza Facebook group. 'Take overs' were daily events at the group in the lead up to the show. All of the exhibitors participating in the big show had their chance to shine. Take overs included giveaways and a jewelry making discussion. Sara and Kristen woke us up with coffee and Craft Wire. Kristen invited us to tour her designer studio later on that day. After her studio tour, Kristen hosted her regular episode of her series Free Spirit Beading. She designed a jewelry set using our Renewal Design Kit (Sold Out). On Wednesday, Sara showed off all of our newest products. You are going to love the goodies we have on our shelves - Summer Vacation is here and it is time to make seasonal necklaces and jewelry that is easy, breezy, and beautiful! Nealay showed us how to make a gorgeous Summer necklace with Soft Flex and SilverSilk. Finally, we took a look at a collaboration with Accent Allusions and Art Resurrected. They unboxed our Renewal Kit and showed us how to make jewelry with the goodies. What a busy week! We cannot wait for the Extravaganza to launch. See you there!
The Great Bead Extravaganza Returns This Weekend!
The Great Bead Extravaganza is back! The world's biggest online bead show has returned! This event is so lively and unique. Join us live and experience a shopping experience like no other. The Great Bead Extravaganza is daily jewelry demonstrations and sales. It is full of the energy and buzz of a big bead show. Take a vacation from the humdrum this week and gather with thousands of other avid beaders. Participate in as many live shows as you like and grab limited time sales as they appear. Save money and learn a new skill!
Everything kind of stopped last year. Some of us spent the majority of the year distancing from others and living solitary lives. We missed normalcy. And boy, we really missed bead shows. We wanted to experience the fun and thrill of shopping with thousands of other like minded crafters and jewelry designers. We wanted to relive that frenzy as we rushed booth to booth and scoured the place for beads and findings that we could not live without. The Great Bead Extravaganza is the best way to revisit the enthusiasm and joy of the biggest bead shows.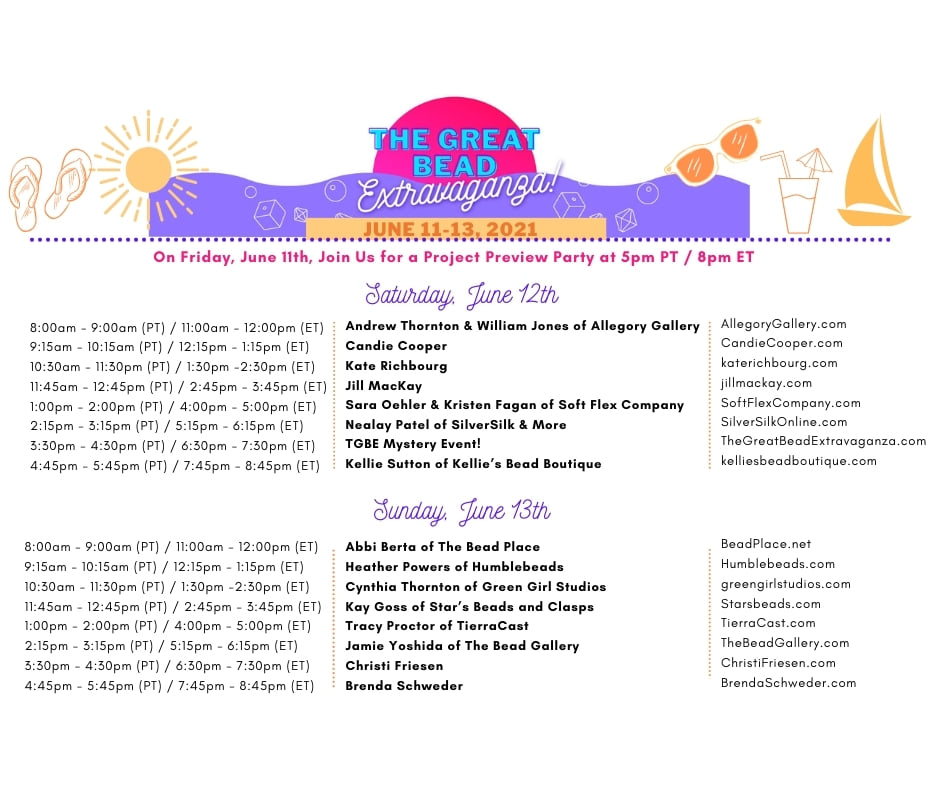 The best thing about this glorious beading event is that the Great Bead Extravaganza can be visited from the comfort of your couch. You do not have to rub elbows with hundreds of other people. You do not have to wear a hot mask for hours on end. You do not have to worry about sanitizing your hands or catching the big nasty. This is pure shopping fun. Join the makers and learn the tricks of their trades. If you spend a couple of hours watching these talented designers, we guarantee you will come away with a new talent or better grasp on how to use a tool or product. The Great Bead Extravaganza is a place for saving money and learning a new skill.
Trios Lakeside Beading Wire Pack (Dark Blue Lapis, Green Turquoise, Fluorite)
This beading wire collection was inspired by our Great Bead Extravaganza Midsummer Market Lakeside Design Kit color scheme.
Trios Color Wire is a lead-free beading wire for designers that want to create jewelry with color mixing in mind. Trios Color Wire Sets encapsulate the vivid palette of nature and the glamour of the fashion world. Trios Color Wire Sets are comprised of three 10 foot spools of Soft Flex .019 (Medium), the wire is constructed of 49 micro woven stainless steel wires. We recommend Trios Color Wire Sets for designers that want to design with a motif or gemstone in mind.
Basic Usage: Ideal all purpose wire. Great with glass, mineral, and metal beads. We suggest finishing with 2x2mm crimps.
Jewelry Making Videos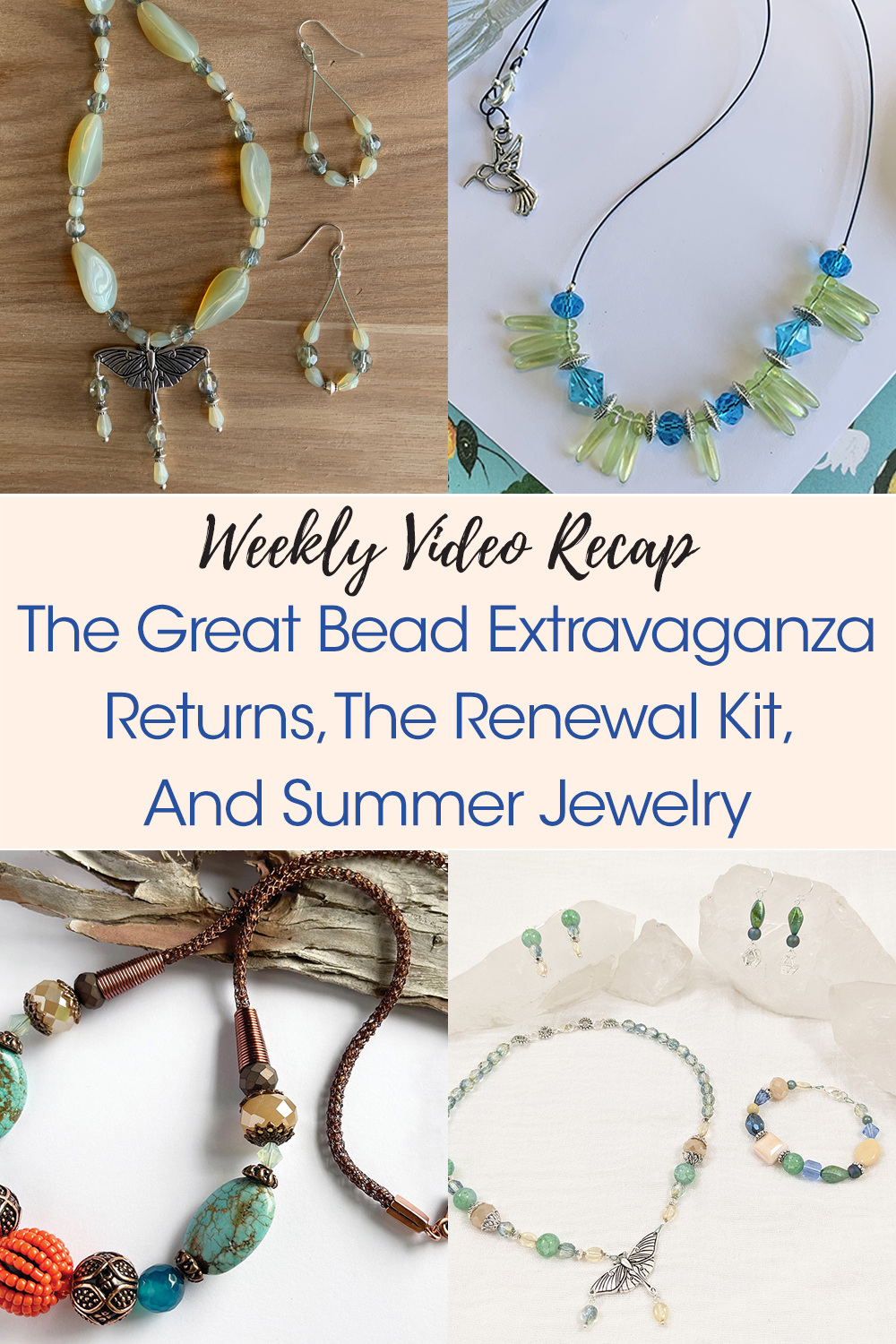 Learn How To Make Jewelry In 30 Seconds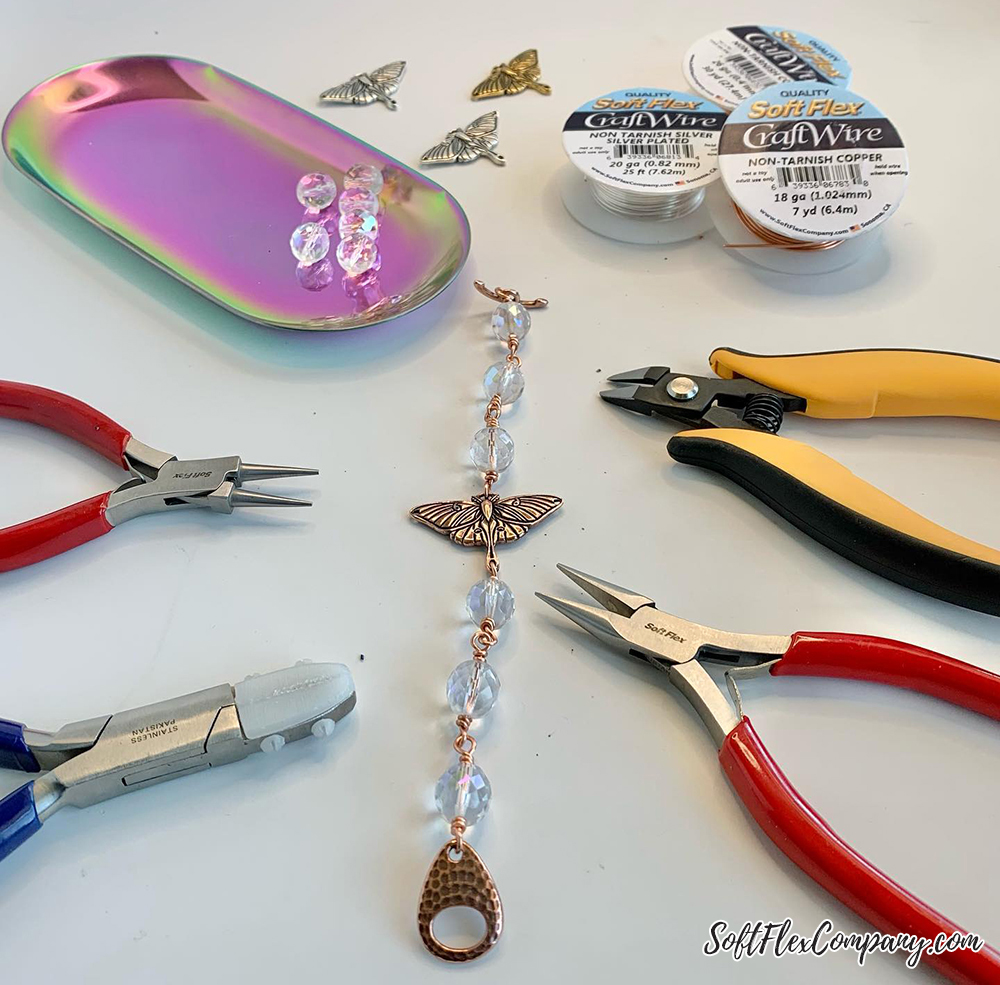 Find out how to make this design by Sara Oehler in an Instagram Reel by visiting @thegreatbeadextravaganza for a 30 second tutorial! Find the wire, tools, beads and clasp at SoftFlexCompany.com. Find the gorgeous @tierracast clasp from @kellies_bead_boutique or @starsbeads and look for our giveaway on the TGBE Instagram page.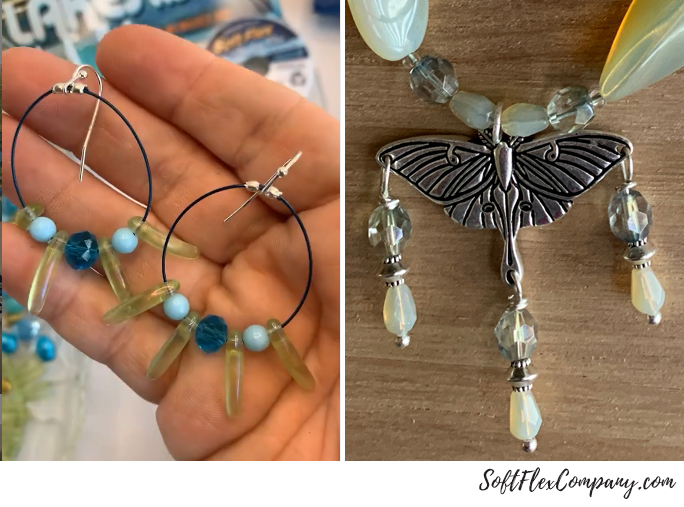 Check out our 30 second jewelry tutorials on Soft Flex Company's Instagram Reels! Master a new technique in minutes. These videos move quick but are easy to follow. You will get a sense of how to use your tools and finish your crimps securely. If you need more assistance, make sure you check out our YouTube catalog for deeper dives into jewelry making education. Become a better beader today!
Coffee And Craft Wire With Sara and Kristen
What is better than waking up on a lazy morning and enjoying your favorite hobby or craft? Sara and Kristen decided there was nothing better than a cozy morning with a friend and sharing in a jewelry making activity. What a fun way to start the day! This fun show took place on the morning of our 'take over' of the Great Bead Extravaganza Facebook page. Grab a cuppa joe and share some time with these two artistic friends.
Sara showed us how easy it was to create a design on a kumihimo disk with Soft Flex Craft Wire. If you have ever braided with one of these fun tools, you probably used thread, cord, or beading wire. Next time, try a Craft Wire design and make something new and amazing! Kumihimo is so easy to pick up. The learning curve is really slight. You will be a braider in minutes. Great for projects for men and women. Create a bracelet for a your loved ones. If you make a design for a fellow, make sure you let him know that Samurai used kumihimo braids as decorative flourishes for their armor. How cool is that?
Sara's Jewelry Making Supplies:
Soft Flex Craft Wire - Silver Plated 22ga
Soft Flex Craft Wire - 22ga
Kumihimo Disk
Maker's Clasp
Hammered Cones
Cutters
Chain Nose Pliers
Round Nose Pliers
Kristen showed us how to make a fun bee design to celebrate our latest themed jewelry making kit, the Bee Kind Design Kit. She made earrings that are cute little honeycomb shapes and added a bee pendant. These fun little earrings are a great accessory for summer and a fabulous gift for a bee loving friend. If you have ever wanted to learn a fun new wire working technique, Kristen shows you how to us a WigJig Jig Board. These jig boards are easy to use and are perfect for designers that want to replicate patterns and shapes. Create a pattern and you can remake that shape as many times as you want. Great for artists that like to make handmade earrings to sell. Every pair will be the same as long as you are using a pattern.
Kristen's Jewelry Making Supplies:
Soft Flex Craft Wire - 20ga
Soft Flex Craft Wire - Silver Plated 20ga
WigJig Delphi Acrylic Wire Jig
Large Super Pegs for Delphi
TierraCast Honey Bee Charms
Jump Rings
Ear Wires
Wire Whacker
Burr Cup
Cutters
Chain Nose Pliers
Round Nose Pliers
Visit Kristen And Tour Her Jewelry Designer / Artist Studio
Take a tour of Kristen's creative space. If you have followed Kristen's YouTube series, you would know that she is a jack of all trades. Kristen is a graphic designer. She is a published author. She is an artist that works with all sorts of mediums and has been featured in galleries. And, of course, she is a creative and exciting jewelry designer. Take a look at her world and see how she finds inspiration. See how she organizes her area so she can focus on art and beauty. If you love her series, this video is full of great memories. Revisit jewelry pieces she made in episodes past. Take a behind the scenes tour of a working artist's studio and learn how they keep everything set up so they can concentrate on their craft.
Renewal Design Kit Necklace And Earrings Tutorial
We really enjoyed putting the Renewal Design Kit (Sold Out) together. The hushed tones look beautiful. This theme is perfect for a beautiful spring necklace or an eye catching set of summer earrings. Kristen loves green. This is a kit that is right up her alley. The subtle green tones in the pallet are warm and glowing. Make jewelry that lifts your mood and gives you a sense of renewal.
Renewal Design Kit (Sold Out)
Soft Flex Beading Wire, .019 Diameter in Fluorite
2x2mm Crimp Tubes
Ear Wires
Magical Crimping Pliers
Chain Nose Pliers
Cutters
Summer Vacation! Check Out Our Latest Jewelry Making Supplies, Beads, and Components

Sara wanted to share our latest products with you. It is a summer celebration at Soft Flex Company and we are selling vivid seasonal colors. We are calling this theme the Summer Vacation Series. You will find lovely greens, brilliant blues, sparkling carrier beads and more! Adorn yourself with blue skies, green grassy notes, and blossoming floral pop. If you love upbeat summer jewelry, you will definitely want to get your paws on some of our colorful beads and supplies.
Sara loved the fun shapes of our new beads. Check out the Czech Glass Peridot Curved Spikes. These fun daggers will make every necklace radiant and full of exciting texture. If you have never designed with tassels, now is your chance to get creative. Add a tassel or three to a bracelet as dangles. Put one front and center as a neat little focal. Use tassels as spacer beads. Join the fun and spend your summer vacation enjoying some beautiful new beads!
Lakeside Blue Raspberry Mini Mix
Czech Glass Peridot Curved Spike Beads
Soft Flex Beading Wire, .019 Diameter in Dark Blue Lapis
2x2mm Crimp Tubes
Clasps
Magical Crimping Pliers
Cutters
DIY Necklace: How to Make a Necklace with Capture Chain and Ball Chain Connectors
Nealay Patel is the owner of SilverSilk & More. SilverSilk is a knitted wire jewelry chain. But, it is like no other jewelry chain out in the craft market. SilverSilk is made by many tiny latch-hook needles that spin around with wire, intricately machine-stitching the wire into an elegant yet strong and supple knitted wire chain. This knitted wire stitchwork offers the crafter new and unusual ways to use it. You can string large-hole beads on it, sew through it, wire-wrap it, glue it, put it in resin or just leave it as a draped jewelry chain. We love SilverSilk chain, it is the perfect complement to Soft Flex Craft Wire or beading wire. These beading elements can be interwoven and wire wrapped into exciting new jewelry. Design something elegant and rich today with these two stringing options. Your finished jewelry will look like you bought it from a high end gallery!
From Nealay:
Did you know you can craft a necklace using Soft Flex Beading Wire AND SilverSilk Capture Chain without a lot of effort? In this video, I'll show you how to make that connection using ball chain connectors and some custom-made cones that you can make in seconds.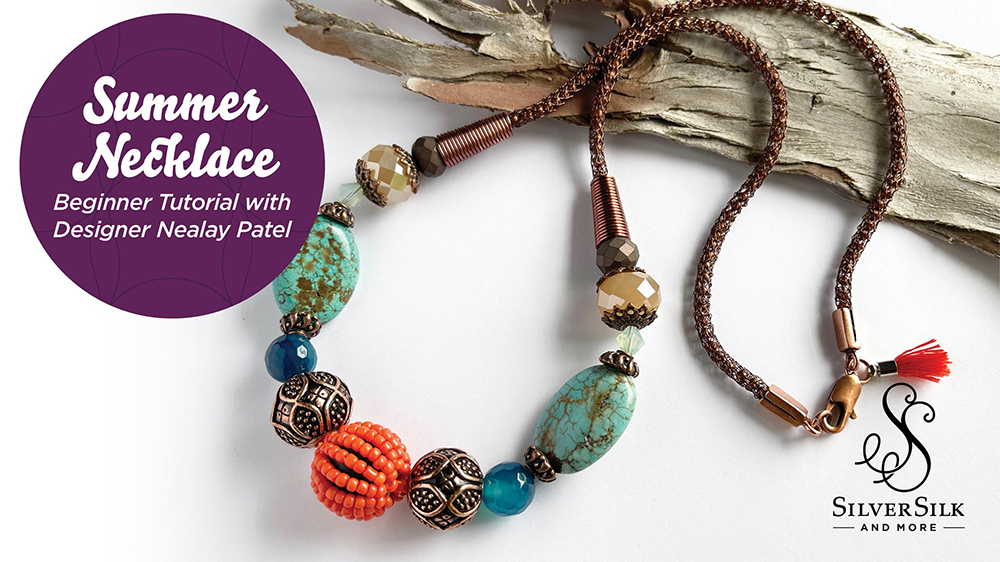 SilverSilk Capture Chain
Soft Flex Beading Wire, .019 Diameter in Your Choice of Color
Soft Flex Craft Wire - 20 Gauge
Soft Flex Craft Wire Silver Plated - 20 Gauge
Beads
Clasps
Cutters
2x2mm Crimp Tubes
Chain Nose Pliers
Be sure to mark your calendars for every Tuesday, 5:30pm CST and hop over to facebook.com/groups/silversilk to watch Nealay's videos live and ask questions.
Nealay's channel is dedicated to learning how to make high quality jewelry with SilverSilk with an emphasis on design. You can follow his journey here:
www.instagram.com/silversilkandmore
www.facebook.com/silversilkandmore
Or join his Silkies group and be a part of the conversation www.facebook.com/groups/silversilk
Accent Allusions And Art Resurrected Unbox The Renewal Design Kit And Show Us How To Make Jewelry
We are curious to see what others think of our themed design kits. We put a lot of love into each of these bundles. From conception, to color coordination, to bead selection, and finally putting each together by hand - this is a process that is born from the love of crafting. Every kit is special. Every kit is limited quantity. We always enjoy feedback. Tracy and Jami sat down together an unboxed our Renewal Design Kit. We get to hear all of their thoughts as they enjoy the beads and supplies inside the kit. After the unbox the goodies, they make some lovely jewelry. If you enjoy this video as much as we did, make sure you follow these two makers - their links are below.
From Tracy:
The Soft Flex Renewal Design Kit was such a wonderful selection of supplies to work with for Jami and I. The soothing color palette of soft blues, sage green, cream, bright silver components and of course the Czech bead strands had us thinking of warm Summer nights, with moths gently gliding through a flowering garden. Our first design impulse was to create earrings, and Jami found herself creating two pairs of earrings, and then a bracelet with the Soft Flex Wire, however I found myself drawn to wanting to use the Soft Flex with the TierraCast moth focal to make a necklace. Even after making our projects we still have an amazing amount of supplies left over that we can't wait to use. We can honestly say with each Design Kit we have bought from Soft Flex we continue to love the supplies, enjoying being challenged by the ever changing colors and themes.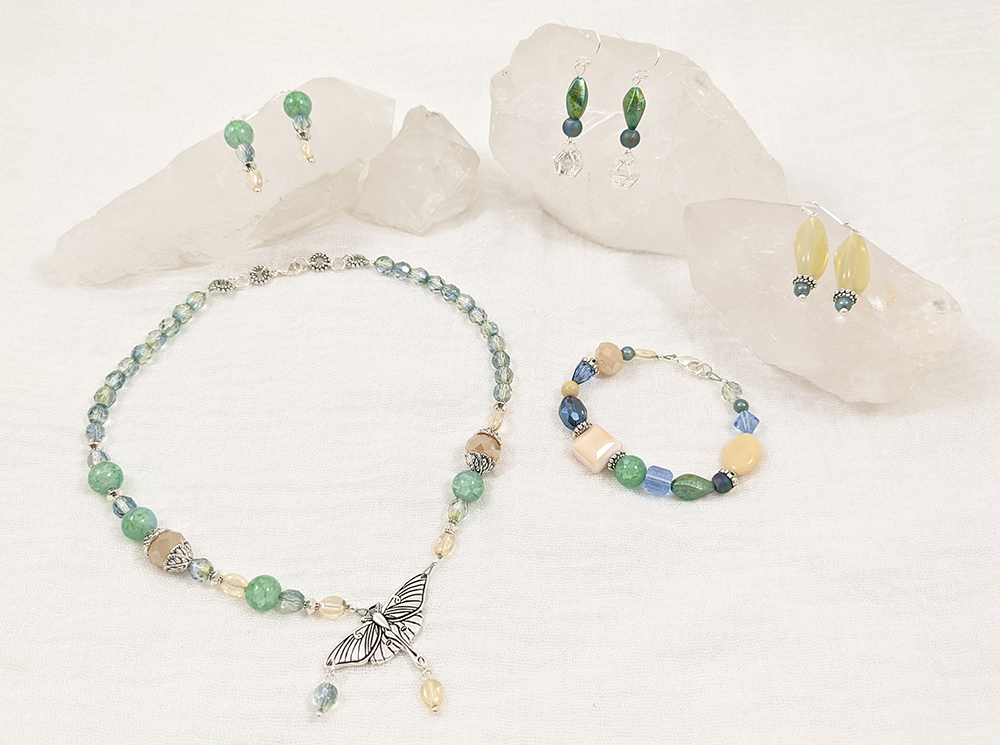 Find Tracy (Art Resurrected) at these links:

Find Jami (Accent Allusions) at these links:
Join our Facebook group – VIB. Stay in the know. Stay up to date. From our bead shows to our video shows and sales, you can stay in touch with us. The community is full of artistic and helpful beaders and crafty people. Inspire and be inspired. Share your pictures and get the beading bug from others!
Visit the Soft Flex Company YouTube Channel!
---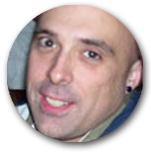 Blog contributor Thomas Soles loves Jazz Age writers and crunchy french fries. His favorite gemstones are Lapis and Pietersite. His favorite hobby is day dreaming. And his favorite mustache is Freddie Mercury's. As you can see, he has a healthy (or possibly unhealthy) sense of humor. You can write to him at Thomas@SoftFlexCompany.com