Ho! Ho! Ho! The holidays are here! We have some great jewelry making videos for you this week. We had a holiday party with friends and traded beading kits. We have instructive videos on how to make necklaces and earrings with beading wire. We made a Christmas angel that can be used as a suncatcher or ornament. Adorn your holiday house with beads!
Kristen started the week off with a fun holiday ornament. She made a Christmas angel that can be used as a stunning ornament on a Christmas tree. It can be hung around the house. Wear it as a pendant. It can be a lovely dangle on a rear view mirror. Make your life a little merrier with this sweet project. Sara showed us how to make a stunning necklace and earrings with Amethyst. If you love gemstones, make sure you watch these videos! We gathered up with friends for a beading party. Sarah and Nealay joined us to open beading gifts. This video is so much fun. We opened gifts from Jesse James Beads and SilverSilk and made some jewelry. Finally, we are sharing a lovely earring project. Joyce, from Just Bead It, had a great jewelry idea for fall (or any season, if you vary the colors). This was truly an eclectic week of design ideas. Let's make some jewelry!
12mm Vintage Preciosa Czech Crystal Faceted Rounds
These 12mm crystals were hand cut on old machines, which gives them an amazing look. They were created using a man made raw material that Preciosa Ornela stopped using a decade ago. The glass used to make these lovely beads is a step up from the 00030 glass that is commonly used in glass bead production. These crystals are strikingly clear and the cut is superbly clean. You are going to love the clarity and beauty of these elegant crystals.
Sara's new video premieres on YouTube on Saturday!
Sara's Saturday video shows us how to make earrings using Soft Flex wire, Amethyst stones and Tierracast findings. These earrings were designed to accent the Amethyst necklace she made this week. If you would like to learn how to make earrings using beading wire, you will find this video instructive and fun. Sara also shows how to crimp and finish crimps with crimp covers. Lots of great tips in this short video!
Jewelry Making Videos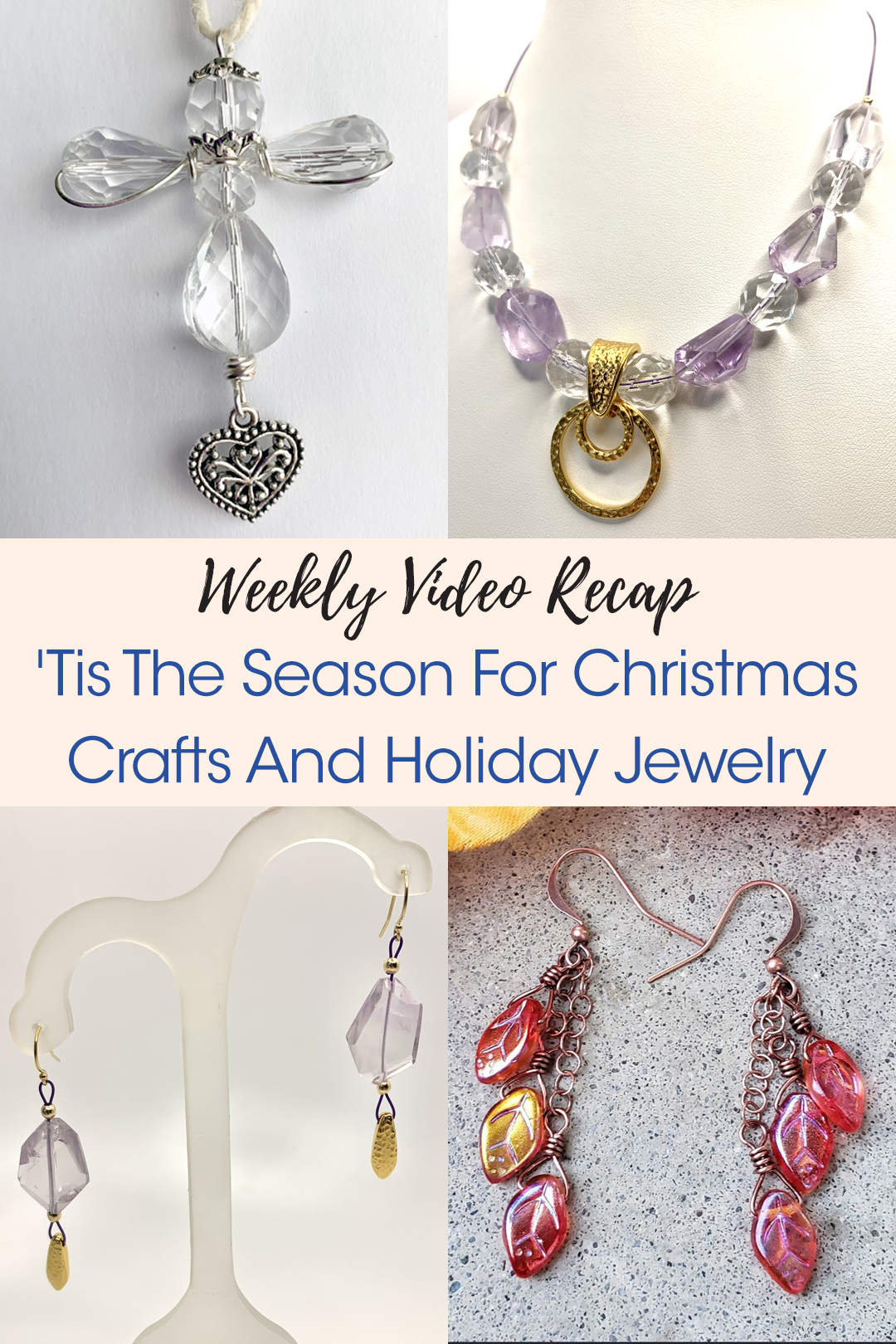 Create a Beaded Guardian Angel Ornament with Soft Flex Craft Wire
This week on Free Spirit Beading, Kristen showed us how to make a handmade ornament. Homemade Christmas ornaments are so fun. They are full of love and creative energy. Kristen's DIY Guardian Angel can be hung on the Christmas tree. It can be used as an accent with gift wrap and a bow. It can be hung around the house as a seasonal suncatcher. There are so many cute ways to show off your holiday craft. Make sure you share your finished guardian angel on our VIB Facebook group. Kristen would love to see your interpretation!
From Kristen:
This handmade beaded Guardian Angel is a reminder of peace, guidance and love, this year (and every year) we can all use a little more of that!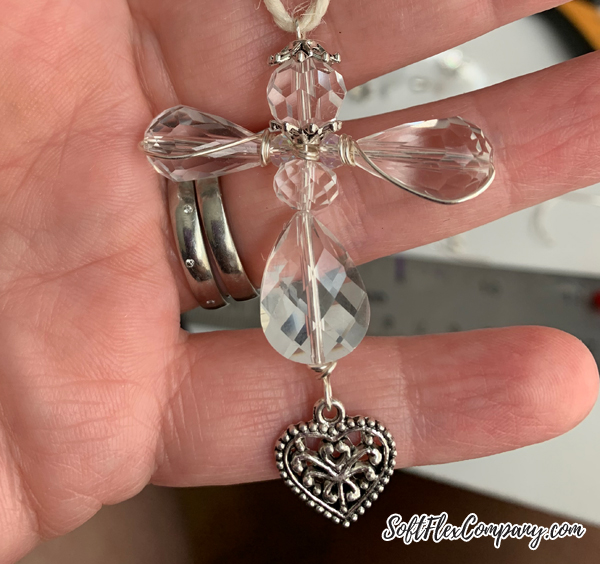 Soft Flex Craft Wire, 20 Gauge - Silver Plated
Soft Flex Craft Wire, 20 Gauge
White Christmas Bead Mix (Sold Out)
Nylon Jaw Pliers
Chain Nose Pliers
Multi-Size Looping Pliers
Cutters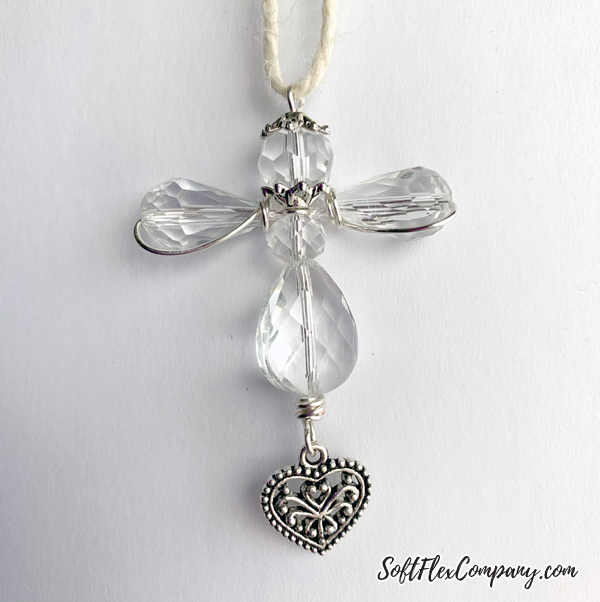 Learn How To Make A Necklace Using Soft Flex, Amethyst, Czech Glass And Tierracast Findings

Sara filmed a fun video this week. She showed us how to make an elegant necklace using Amethyst Nuggets and our new 12mm Vintage Preciosa Czech Crystal Faceted Rounds. These lovely beads really paired well together. She combined some Tierracast findings to create a stunning focal. This is a lovely necklace. Gold and purple is such a striking mix of color. You can change up the beads and color to create your own unique design.
This is a great video for a beginner. Sara teaches how to string a simple necklace. How to crimp a clasp on to your design to secure your design. She shows you how to use crimp covers to conceal your finished crimps. Lots of helpful pointers and tips. Do you use Crimp Covers? Some people do not like the look of a finished crimp and prefer the round bead finish of a crimp cover. Crimp covers are not necessary, but are a great element if you want to hide your crimps.
Soft Flex .019/Medium Beading Wire - Purple Amethyst
Czech Glass Beads
Amethyst Nuggets
Hammertone Ellipse Clasp Set
Hammertone Ring Connector
3mm Crimp Covers
2x2mm Crimp Tubes
Crimping Pliers
Chain Nose Pliers
Cutters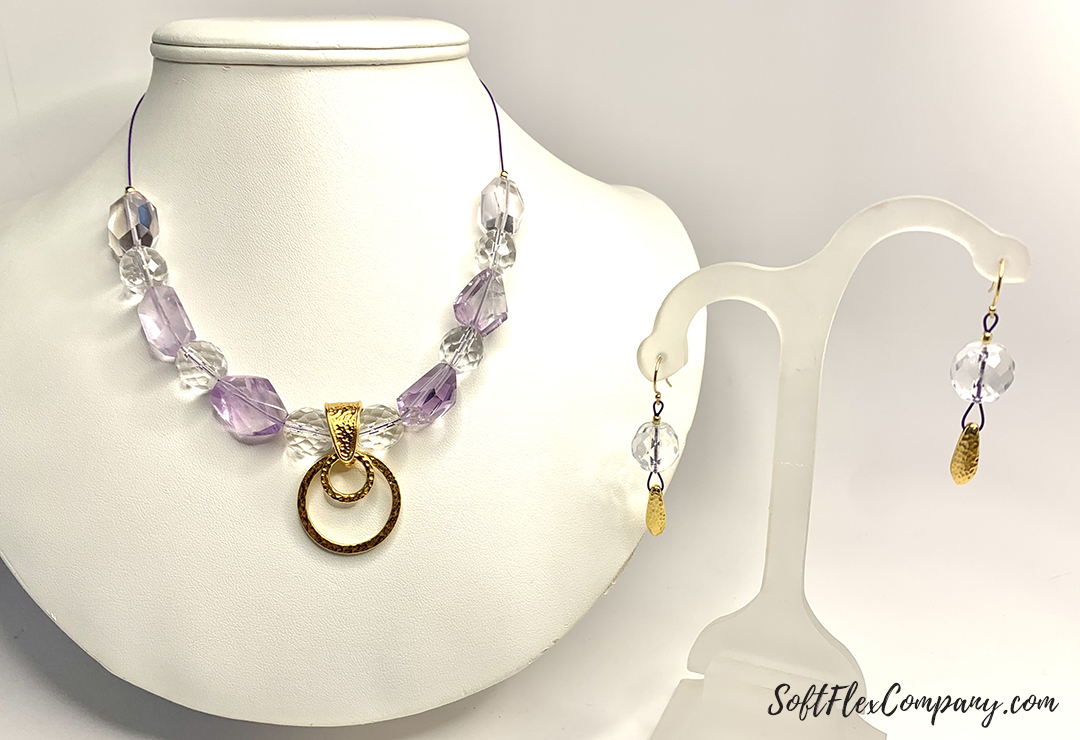 Christmas Crafts Featuring Soft Flex, Jesse James Beads, And SilverSilk
This has been a strange year. Most of us are hiding at home, waiting for the pandemic to end. We are doing are best to stay distant. Thankfully, technology has enabled us to stay close to friends and family with conferencing software and apps like Zoom. We are taking advantage of this. We miss traveling and hanging out with close friends. We miss teaching beading classes at beading trade shows. We miss smiling faces and happy vibes. We started holding beading parties this year. This has enabled us to feel the creativity and energy we loved, pre-COVID. Join our beading parties and have some fun with us.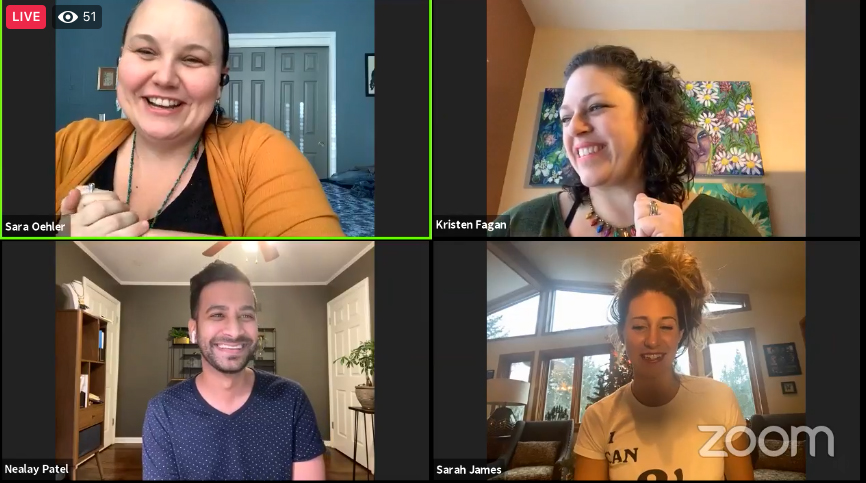 This week, we gathered up a Christmas crew. We traded goodies with Nealay, from SilverSilk, and Sarah, from Jesse James Beads. We opened up our gifts and made some fun jewelry. Each of our sites carries kits. Kits make it easy to make jewelry with a theme. Kits tend to have a collection of beads, wire and findings that share a colorway or accent each other. Kits are a great gift idea for a new beader or a creative child. Share your favorite hobby with people you love!
Deck the halls with beaded garlands! Tis the season to make jewelry!
We have shared a long history with beads. They are an indicator of behavioral modernity. They show a point when we quit hunting and gathering and started to adorn ourselves and make our lives full of creative energy and beauty. For some of us, simply holding a handful of beads and gazing at them is enough to stir emotions. The colors, the artistry of the cut, the shape of the bead - there is so much to admire and love. And then we get to string our beads into wonderful jewelry. Making jewelry is amazing. Share this lovely hobby with your children or grandchildren. You will reap rewards down the road when they start giving your their handmade necklaces.
We will be doing a follow up blog next Wednesday. We will do a deeper dive into this fun beading party and see what jewelry everybody ending up designing. Make sure you follow our blog!
Pretty Leaves Earrings - Just Bead It Free Facebook Live Virtual Beading Class
Joyce Trowbridge is the owner of Just Bead It. Just Bead It was a local bead store that operated in Concord, California. Joyce ran her bead store for seventeen wonderful years. Unfortunately, her business was one of millions that failed when hurricane COVID crashed into us. Joyce did not throw in the towel, though. Even if her brick and mortar store was gone, she knew she could maintain an active bead store, online. She is transitioning her catalog of jewelry supplies and beads to her website and Etsy store. She is also taking the classes that she offered in Northern California to a virtual space. You can attend her jewelry making courses on Facebook. You can purchase a kit and make jewelry with her. If you miss a class, you can download the PDF and make the design on your own time.
We thought this design was stunning. Follow the video and the images below and make one of your own. If you would like to participate in a class, check the Just Bead It event calendar. For this design, she used 22 gauge Soft Flex Craft Wire. Support her business and buy your Craft Wire from her Etsy shop!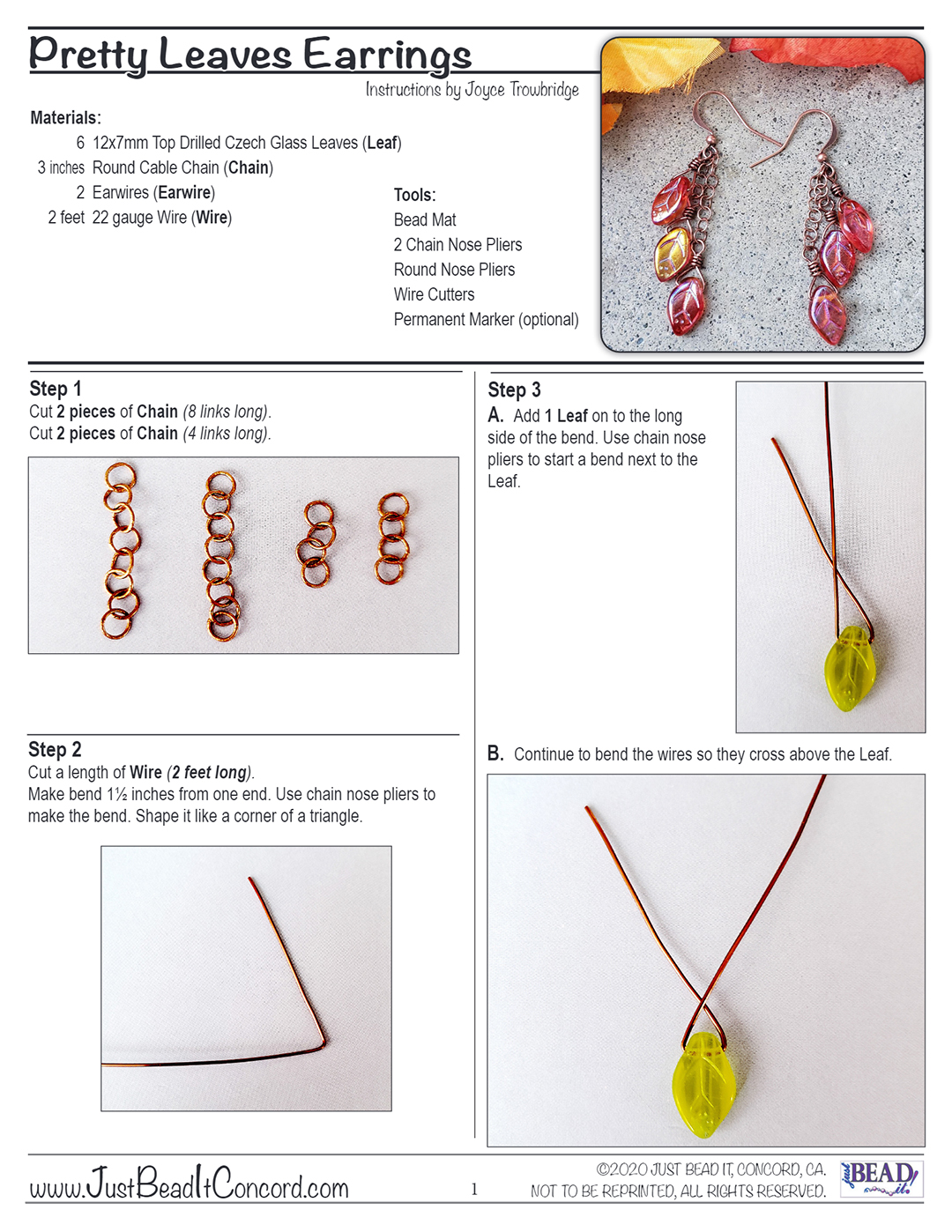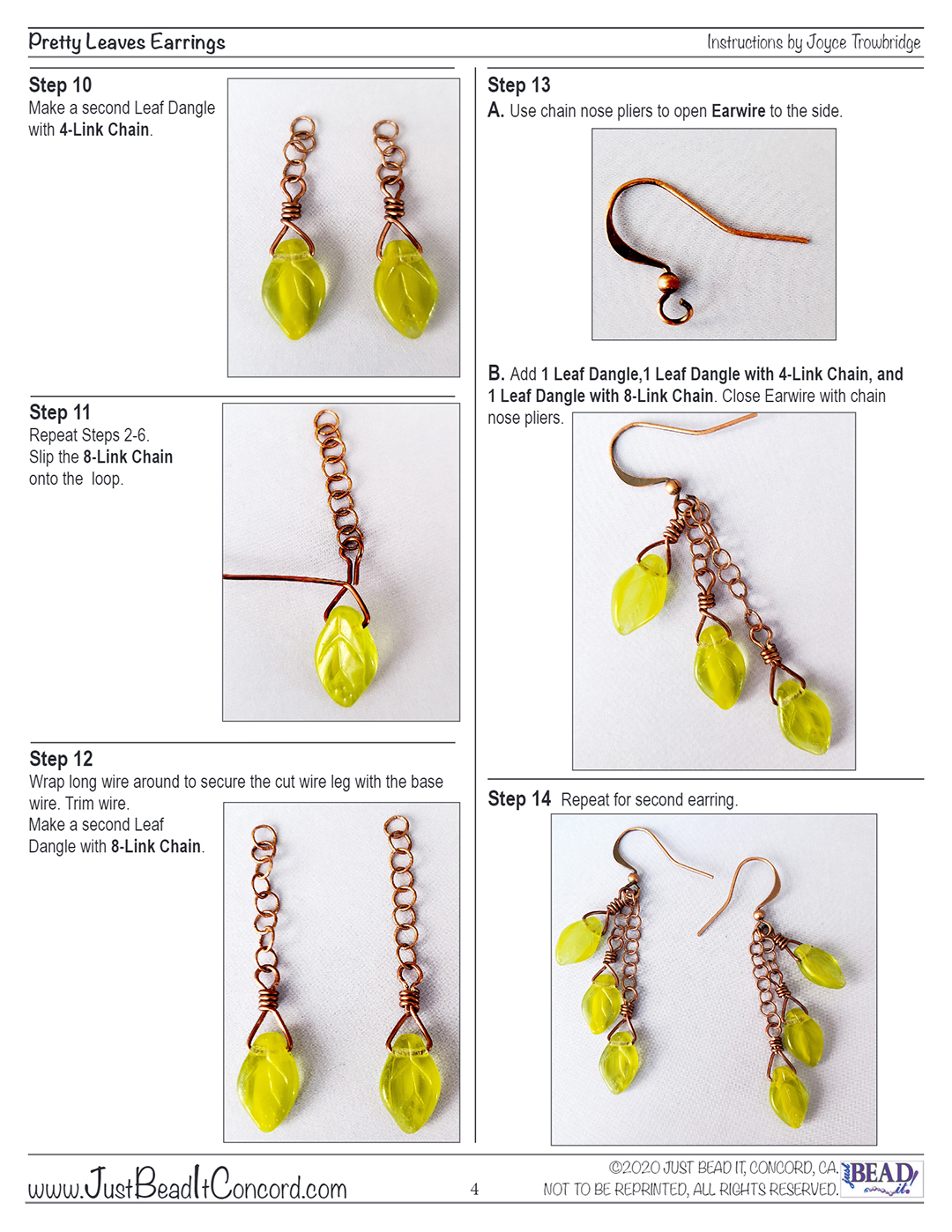 Visit Joyce's Links:
More than beads and supplies, Just Bead It is known for classes. They currently hold virtual beading classes most Saturdays at 2pm PST. Catch them on Facebook Live.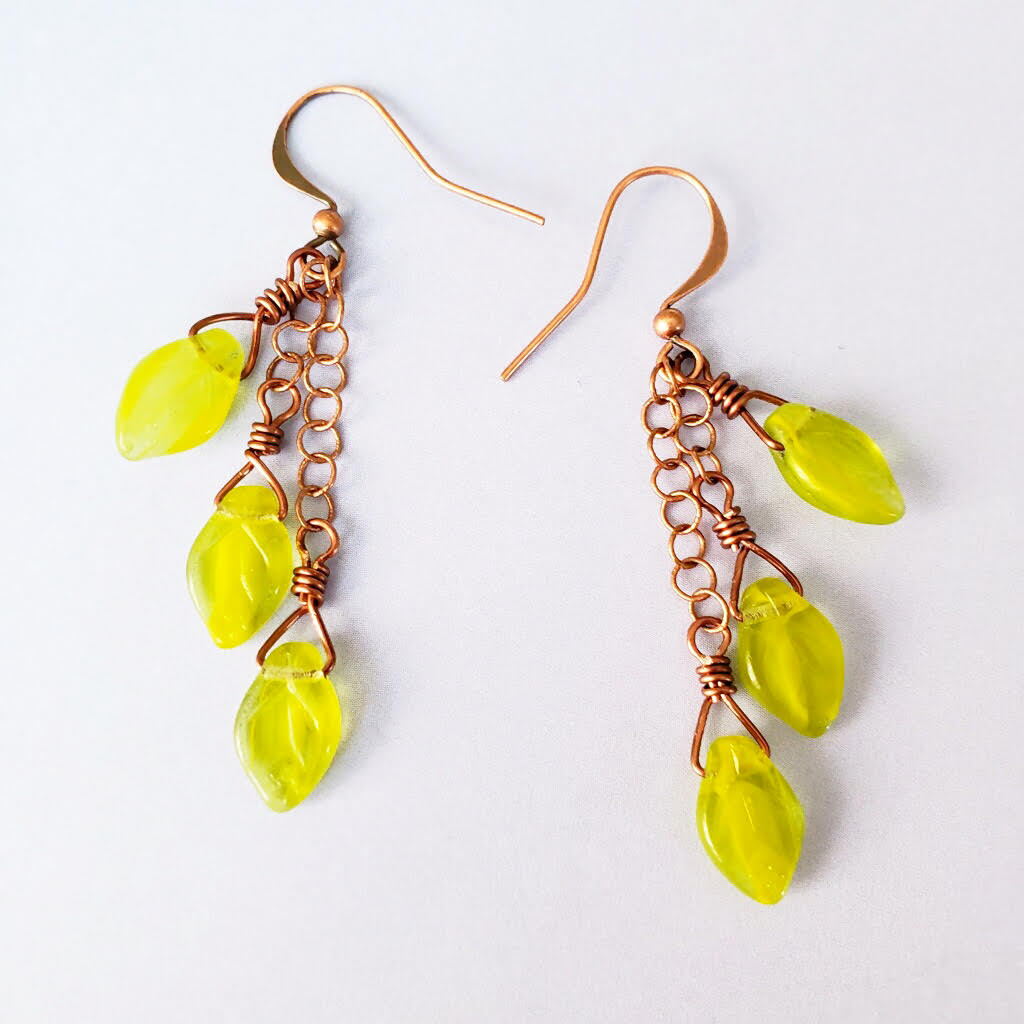 Join our Facebook group – VIB. Stay in the know. Stay up to date. From our bead shows to our video shows and sales, you can stay in touch with us. The community is full of artistic and helpful beaders and crafty people. Inspire and be inspired. Share your pictures and get the beading bug from others!
Visit the Soft Flex Company YouTube Channel!
---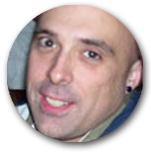 Blog contributor Thomas Soles loves Jazz Age writers and crunchy french fries. His favorite gemstones are Lapis and Pietersite. His favorite hobby is day dreaming. And his favorite mustache is Freddie Mercury's. As you can see, he has a healthy (or possibly unhealthy) sense of humor. You can write to him at Thomas@SoftFlexCompany.com