Let's make a butterfly necklace or butterfly earrings! This week we celebrated the sumptuous colors of metamorphosis. We looked at butterfly beads and themes. We are using our Butterfly Garden Collection as the color palette. The opulent spectrum is inspired by the Monarch and the Painted Lady - elegant colors for elegant jewelry projects. We will show you how to make jewelry as regal as those beautiful creatures! That's not all. This week we learned how to use a knitting spool. We learned how to crimp properly. We learned how to make DIY earrings and more! Don't miss these jewelry demonstrations. Become a better beader today!

Kristen showed us how to make bracelets with two hole beads. She finished her designs with a button as a clasp. You are going to love these eye catching jewelry ideas. Sara showed us spool knitting using our Mystical Trios Beading Wire Collection. Our Mystical Trios are the perfect accompaniment to our Butterfly Garden Bead Mix. Sara used these wires to make a tri-color knitted design that is as playful as it is gorgeous. We checked in on Kellie, from Kellie's Bead Boutique, and learned how to finish our jewelry securely. If you need to brush up on your crimping skills, this is a must see video. Cassandra, from Beads to Live By, showed us how to make earrings with Soft Flex and a lovely tulip dangle. So pretty! Finally, Nealay showed us how to make a necklace, using SilverSilk and Soft Flex Craft Wire. This stunning design does not need a clasp to finish it. Let's make jewelry. Welcome to our butterfly garden!
Butterfly Garden Collection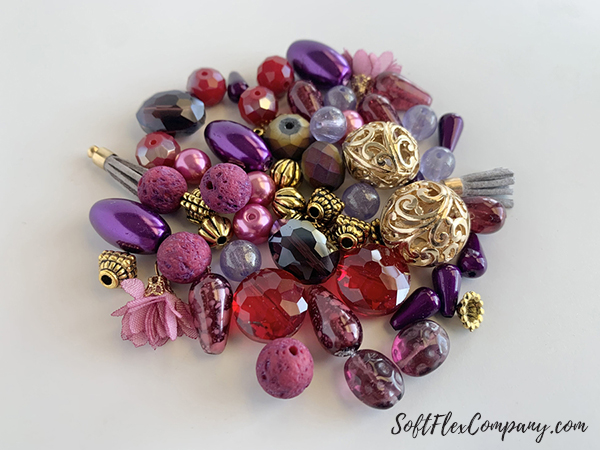 The Butterfly Garden Collection is a curated mix of pendants, colors, and findings. Celebrate the beauty of the painted monarchs of the insect world!
This collection came together during our Customer Appreciation Week. During this time, we offered a Customer Appreciation Week Butterfly Garden Design Kit (Sold Out). This kit reflected the gorgeous palette of metamorphosis and the stirring beauty of these wonderful creatures. Customer Appreciation Week was an event that took place July 26th through 30th. We hosted a week long celebration for our favorite people - our community and YOU! We had live jewelry making demonstrations and sales. Each company participating in this event offered kits and supplies, this allowed viewers to make-along during the live demos. The live content for this big show was initially available to members of our Soft Flex VIB Studio Facebook Group. If you missed the big show or just want to relive the memories, you can now find the videos on YouTube and in our blog.
Jewelry Making Videos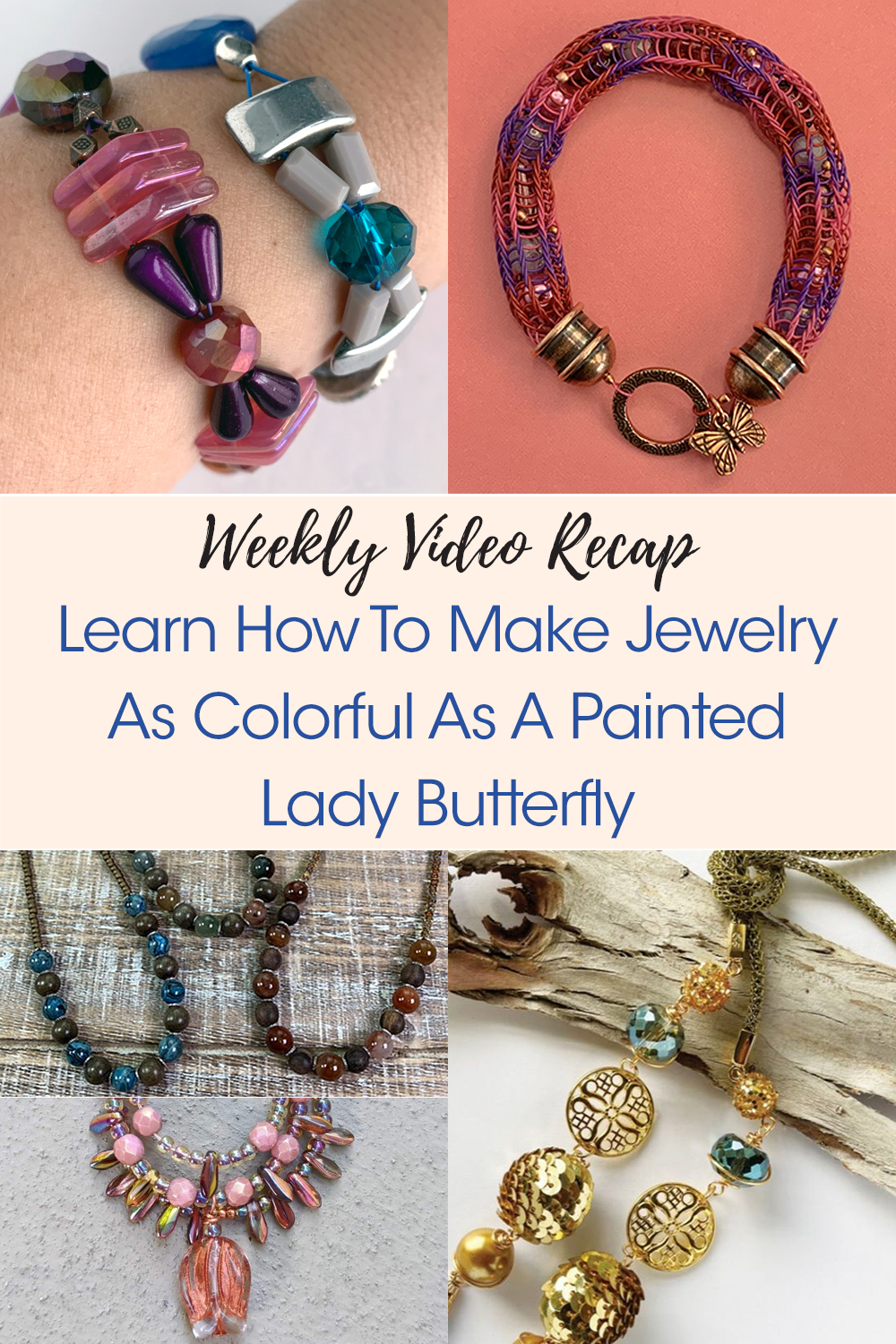 Learn How To Make Jewelry In 30 Seconds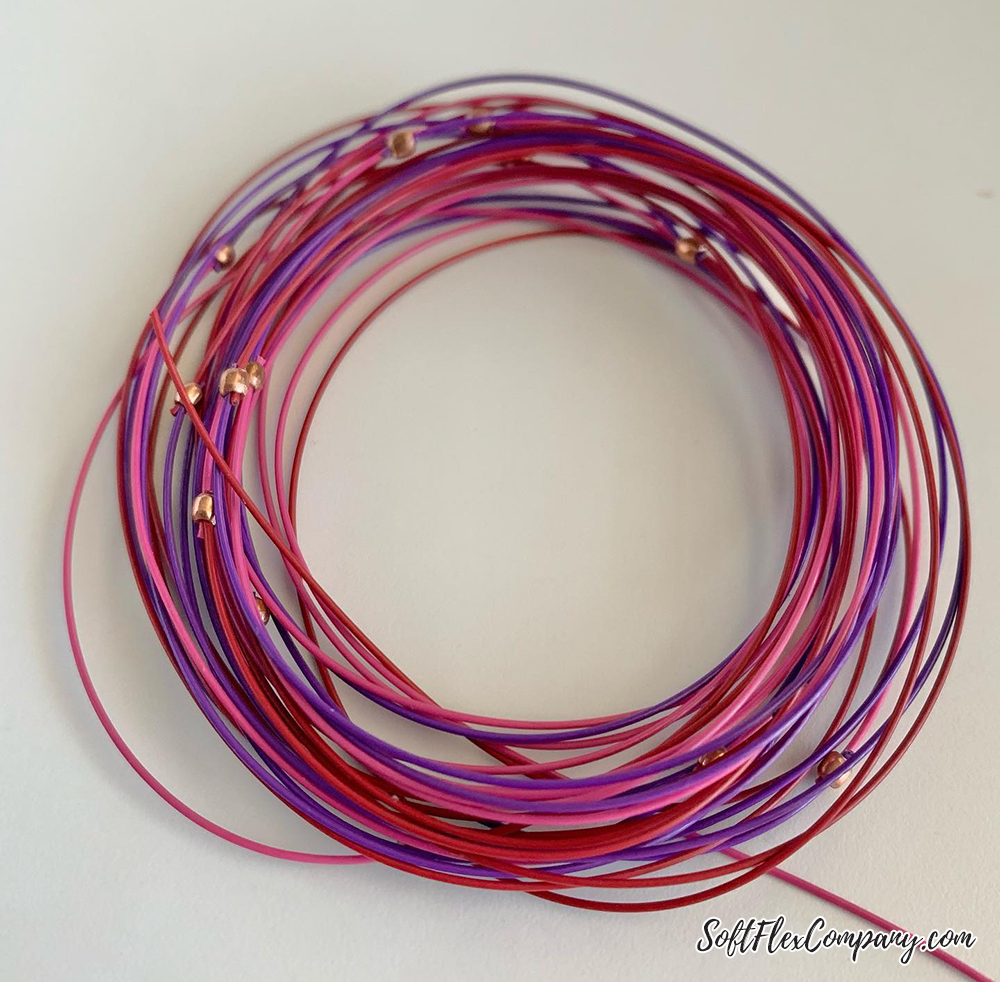 Check out our 30 second jewelry tutorials on Soft Flex Company's Instagram Reels! Master a new technique in minutes. These videos move quick but are easy to follow. You will get a sense of how to use your tools and finish your crimps securely. If you need more assistance, make sure you check out our YouTube catalog for deeper dives into jewelry making education. Stand on the shoulders of giants and enhance your jewelry making knowledge in a flash!
How To Make A Bracelet With Two Hole Beads And A Button Clasp
We have been going bonkers over buttons. They make for a fun bead and you can really get creative on how you use them in your designs. This week, on Free Spirit Beading, Kristen showed us how to make bracelets using buttons as clasps. Why buy a clasp when you can make a truly unique jewelry design with a button instead of a store bought finding? Kristen also showed us how fun two hole beads are to use in a jewelry piece. She used two hole carrier beads and two hole triangles and paired them up with some of our bead mixes. We think the result looks absolutely gorgeous.
If you love the beads she used, check out our bead mixes. The Summer Rain Bead Mix and our Butterfly Garden Bead Mix are still available for purchase. Be sure to grab one quick, though. Both are limited in quantity and they are moving fast!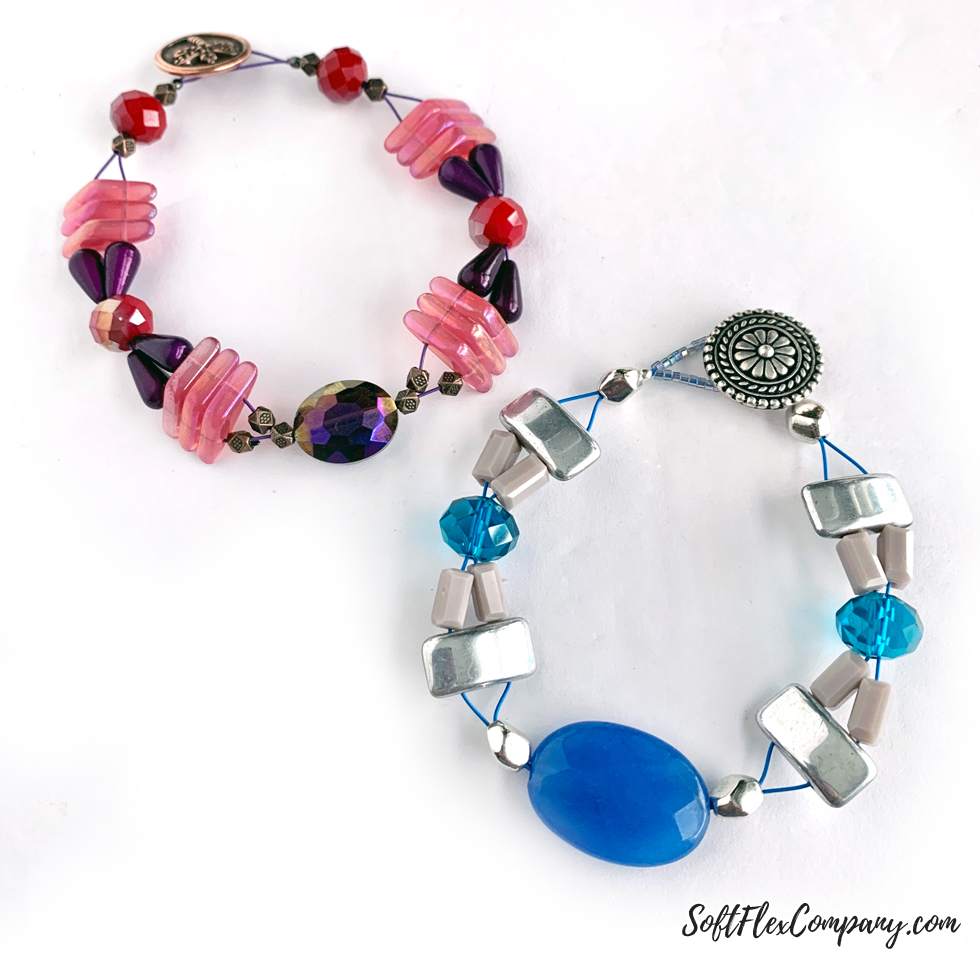 Soft Flex Trios Beading Wire Pack - Mystical
Soft Flex .019 Medium Beading Wire
Two Hole Czech Glass Beads
Bead Mix
Button
Bead Stoppers
2x2mm Crimp Tubes
Crimping Pliers
Cutters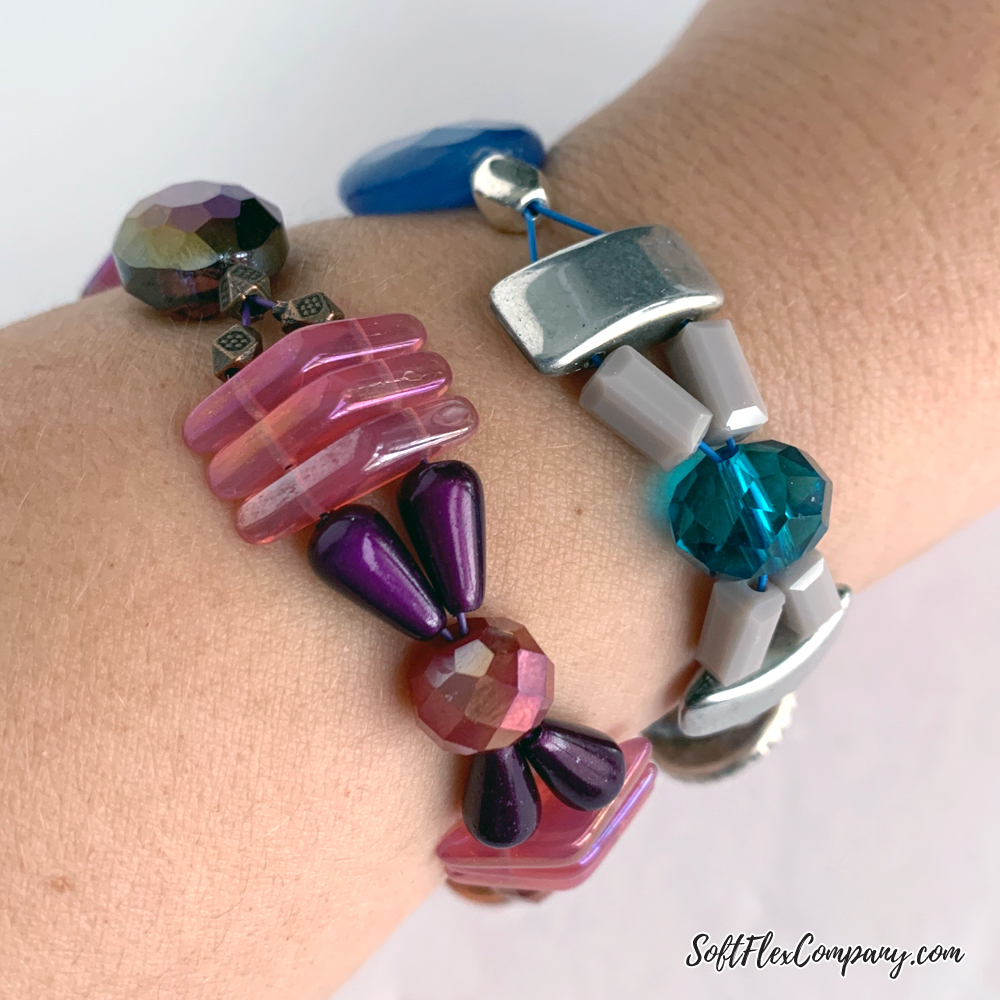 Master Spool Knitting And Learn How To Make A Multicolored Bracelet Design
Sara showed us how to use a knitting spool to make a colorful piece of jewelry using Soft Flex Beading Wire. Spool knitting is something you may remember from your childhood. This form of knitting is also known as French knitting or corking. If this awakens a sense of nostalgia, you are probably recalling a homemade spool with nails in it that you used to knit yarn. You may have called it a Knitting Nancy or a similar name. Knitting spools have been around for hundreds of years. They were commonly used to instruct children how to learn the basics of the art.
The knitting spool we carry at Soft Flex Company are an updated version of this fun craft. We carry three different types of knitting spools - 3-peg, 4-peg, and 5-peg. The more pegs on the spool, the more wire dense your finished knit will be. The more pegs also means you will use more wire with each design. Soft Flex wire is created using marine quality stainless steel, but it is flexible enough to knit, braid, and even macrame. It is a great option for projects on a knitting spool. You can knit the wire by itself or you can adorn the wire with beads as you go and make something fabulous.
Check out our Knitting Library on YouTube!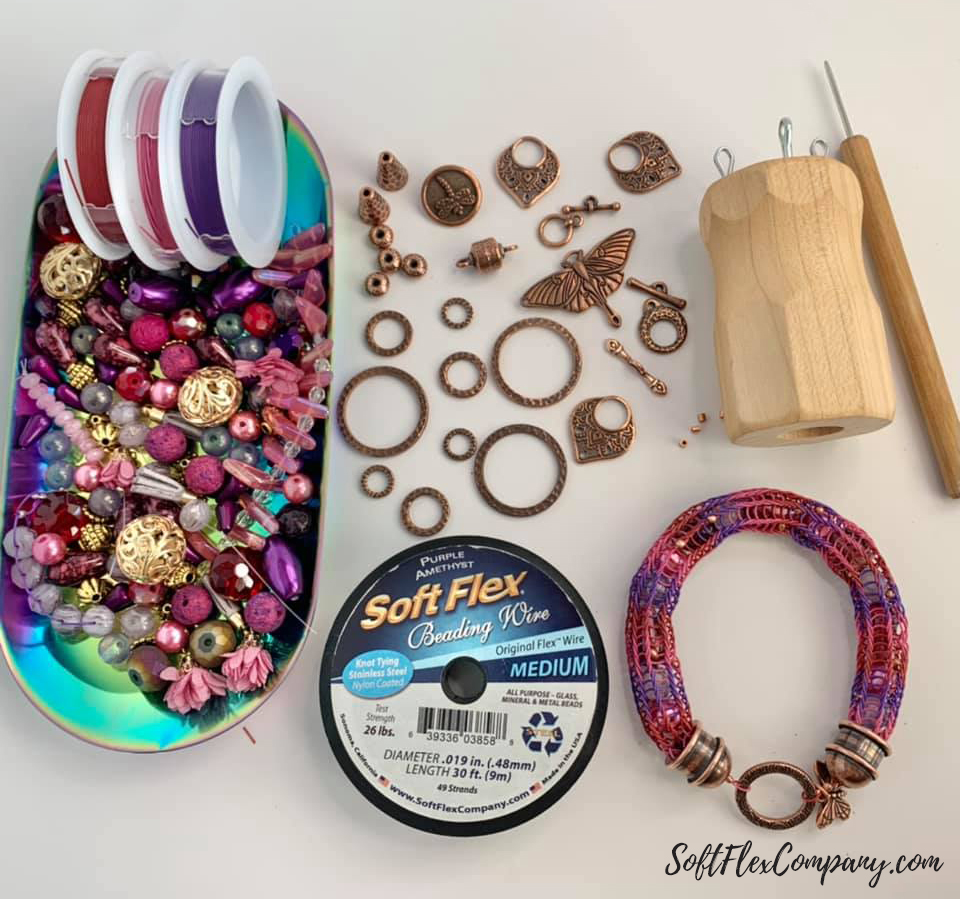 Soft Flex Trios Beading Wire Pack - Mystical
Knitting Spool
Butterfly Garden Bead Mix
Luna Moth Pendant Link or Butterfly Charm
Spiral Ring Connector
Capitol Cord End
2x2mm Crimp Tubes
Magical Crimping Pliers
Cutters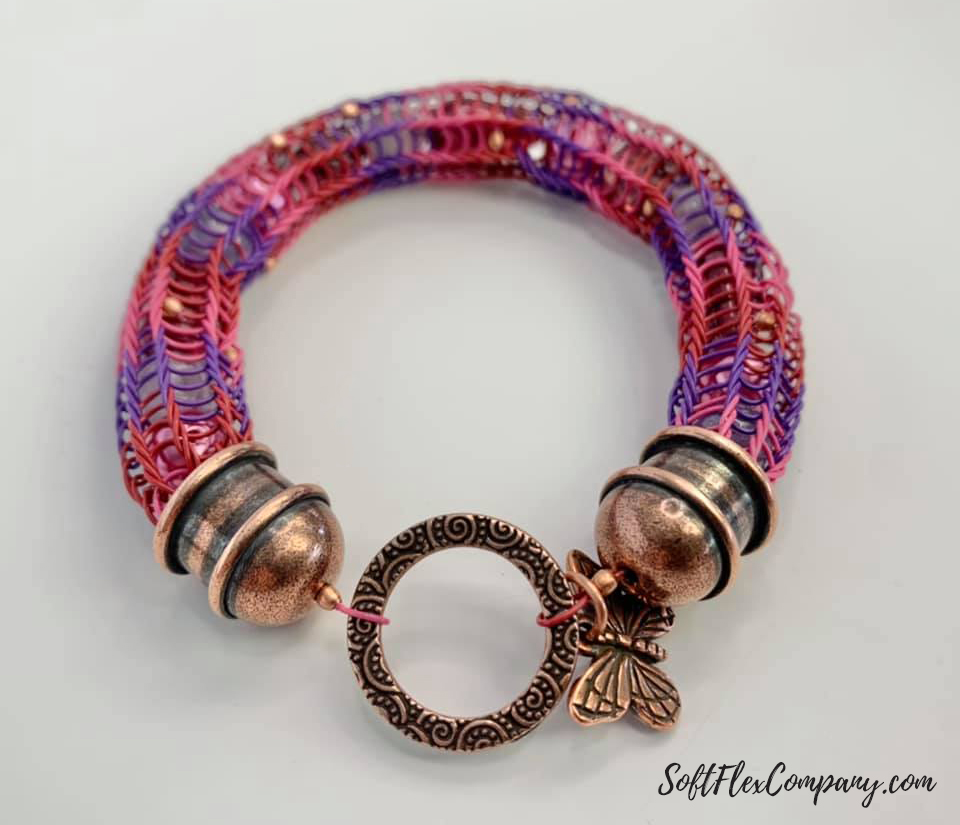 How To Use Crimp Beads And Crimp Covers - Make The Laurie Necklace!
We love Kellie Sutton. She joined us for Customer Appreciation Week. She has been an outstanding member of the Great Bead Extravaganza collective. She is all around amazing. If you want to learn from a great teacher, you need to follow her on YouTube and her social media links. Her instructions are gentle and easy to follow. She is incredibly creative. Her designs are eclectic and infused with fun. If you need help making sure your crimps are doing the best job they can, you need to watch this video. She will show you how to secure your next necklace so it never comes undone. If you do not like the look of a finished crimp, she also shows you how to hide the crimp with a crimp cover. Have a great time learning and watch her latest video!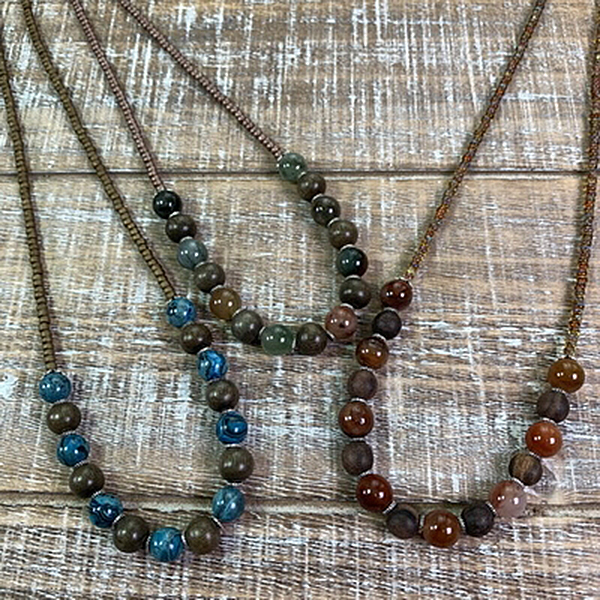 From Kellie:
Kellie with Kellie's Bead Boutique will show you how to make these adorable Laurie necklaces. Learn how to use crimps that won't fail and how to add crimp covers.

Click here to purchase the kit.
Kellie's Links:
KelliesBeadBoutique.com
YouTube
Facebook
Instagram
Pinterest
How To Make Earrings With A Tulip Dangle Using Soft Flex Wire
We love supporting small business. COVID has been a hurricane when it comes to keeping an enterprise afloat. If you love the creativity and charm of a local bead store, make sure you pay a visit to sites like Cassandra's. Cassandra created a gorgeous pair of earrings this week. She used our Heavy .024 diameter and large crimp beads. She gave the design a highlight with a tulip dangle. You can find those dangles on her Etsy store. Check out her video and give her links some love! Cassandra is a talented designer!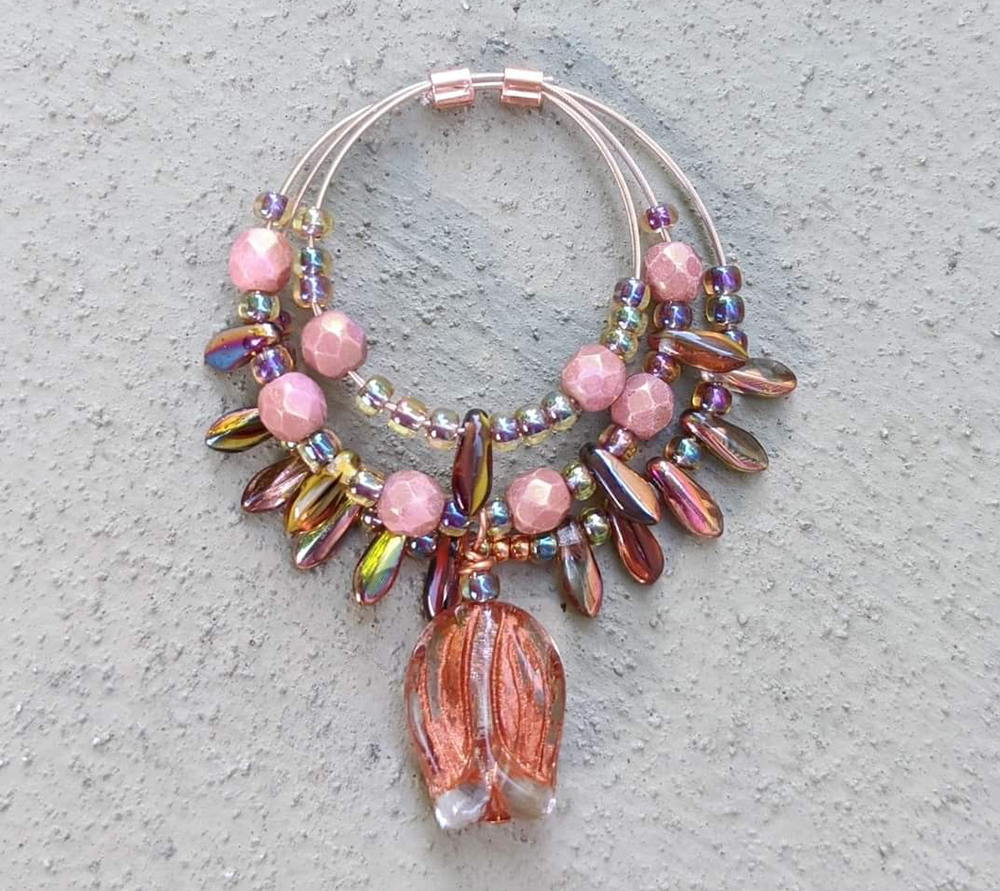 From Cassandra:
Hi! I'm Cassandra Spicer and I have been working with beads professionally for almost 20 years now. It started as a very part-time job in college, and grew into a full-time career, with my husband and I opening our own store about 8 and 1/2 years ago. We live in a rather small community in Southern Michigan, but are generously supported by so many local beaders, as well as a growing online community. The Soft Flex products are a newer addition to our shop, and while we have really been enjoying working with all of them, the most recently inspiring things include the Craft Wire, colorful options of beading wire, and Magical Crimper / crimp beads.
Cassandra's Links:
Facebook
Instagram
BeadTtoLiveBy.com
Etsy
DIY Necklace: How To Make A No-Clasp Necklace In Minutes
Nealay Patel is the owner of SilverSilk & More. SilverSilk is a knitted wire jewelry chain. But, it is like no other jewelry chain out in the craft market. SilverSilk is made by many tiny latch-hook needles that spin around with wire, intricately machine-stitching the wire into an elegant yet strong and supple knitted wire chain. This knitted wire stitchwork offers the crafter new and unusual ways to use it. You can string large-hole beads on it, sew through it, wire-wrap it, glue it, put it in resin or just leave it as a draped jewelry chain. We love SilverSilk chain, it is the perfect complement to Soft Flex Craft Wire or beading wire. These beading elements can be interwoven and wire wrapped into exciting new jewelry. Design something elegant and rich today with these two stringing options. Your finished jewelry will look like you bought it from a high end gallery!
From Nealay:
Something I love about SilverSilk is the flexibility I get with not having to use a standard clasp with my designs. The custom end caps make this possible! I'll show you how to instantly wire-wrap a design together in minutes with the shiniest beads found in the SilverSilk Road to El Dorado Mystery Kit.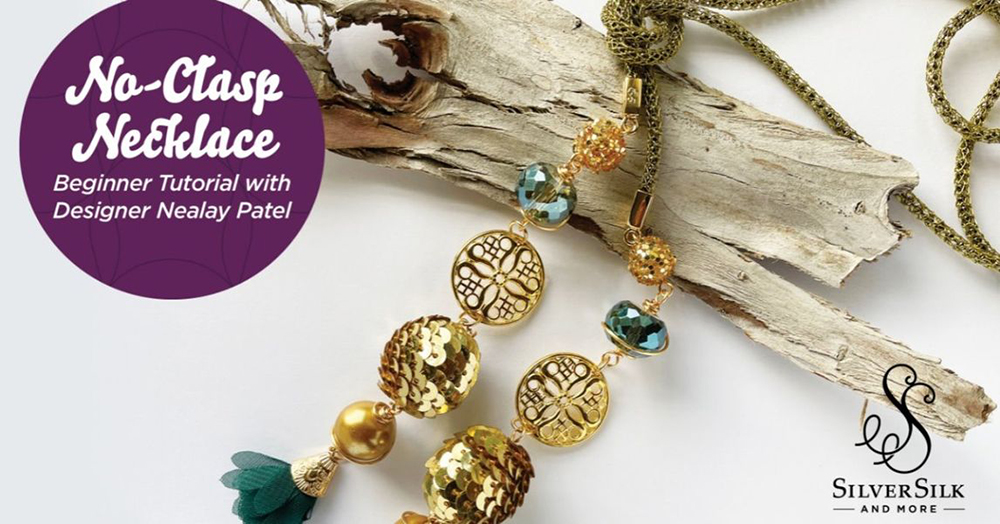 SilverSilk Capture Chain
Soft Flex Craft Wire - 20 Gauge
Soft Flex Craft Wire Silver Plated - 20 Gauge
Beads
Single-strand End Caps
Round Nose Pliers
Chain Nose Pliers
Cutters
Flat Nose Pliers
Be sure to mark your calendars for every Tuesday, 5:30pm CST and hop over to facebook.com/groups/silversilk to watch Nealay's videos live and ask questions.
Nealay's channel is dedicated to learning how to make high quality jewelry with SilverSilk with an emphasis on design. You can follow his journey here:
www.instagram.com/silversilkandmore
www.facebook.com/silversilkandmore
Or join his Silkies group and be a part of the conversation www.facebook.com/groups/silversilk
Join our Facebook group – VIB. Stay in the know. Stay up to date. From our bead shows to our video shows and sales, you can stay in touch with us. The community is full of artistic and helpful beaders and crafty people. Inspire and be inspired. Share your pictures and get the beading bug from others!
Visit the Soft Flex Company YouTube Channel!
---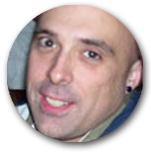 Blog contributor Thomas Soles loves Jazz Age writers and crunchy french fries. His favorite gemstones are Lapis and Pietersite. His favorite hobby is day dreaming. And his favorite mustache is Freddie Mercury's. As you can see, he has a healthy (or possibly unhealthy) sense of humor. You can write to him at [email protected]