We had a wild week! Join the expedition! We celebrated Kit Day and opened our untamed Safari Design Kit. We learned how to make jewelry inspired by the new Sex and the City series 'And Just Like That'. We threw a beading party with Brittany Chavers. We announced our September favorite - Joyful Beading! And we had a live sale on the Whatnot marketplace. Catch up on the fun and see what you may have missed! Join the herd and let's make amazing jewelry together!

Kristen showed us how to make a necklace inspired by Lisa Todd Wexley. Lisa is a character in the series And Just Like That. Kristen loves her bold jewelry and wanted to make something that Lisa might wear. Sara opened our Safari Design Kit, live, on our Facebook and YouTube pages. She made a pair of earrings fit for a king of the jungle! Brittany Chavers (Turquoise.Street) joined us for a beading party.
Joyful Beading is back! Check out the calendar below for more information. Join our Facebook group – VIB and take part in the excitement. Share your creative jewelry designs and get the chance to win credits on our website.
Don't miss our Whatnot sales! Our Whatnot discounts are only available during the live shows. We have discounted every single item on Whatnot - sales on top of sales! This week we are rolling across the app with a raid train. After our live show, we are sending our visitors to @beadorea, Kay will send her party to @silversilkandmore, Nealay will pass the torch to @thebeadplace and Abbi will finish the ride!
Around the web, our friends unboxed our Safari Design Kit. We watched Randee Brown, Rosanna Brafford, and Janet Boyer reveal the kit and give us their thoughts on contents inside. Beki Foster opened her kit and showed us how she organizes the beads and supplies inside. Finally, we watched Jenifer Miller make a stunning jewelry set.
Jewelry Making Videos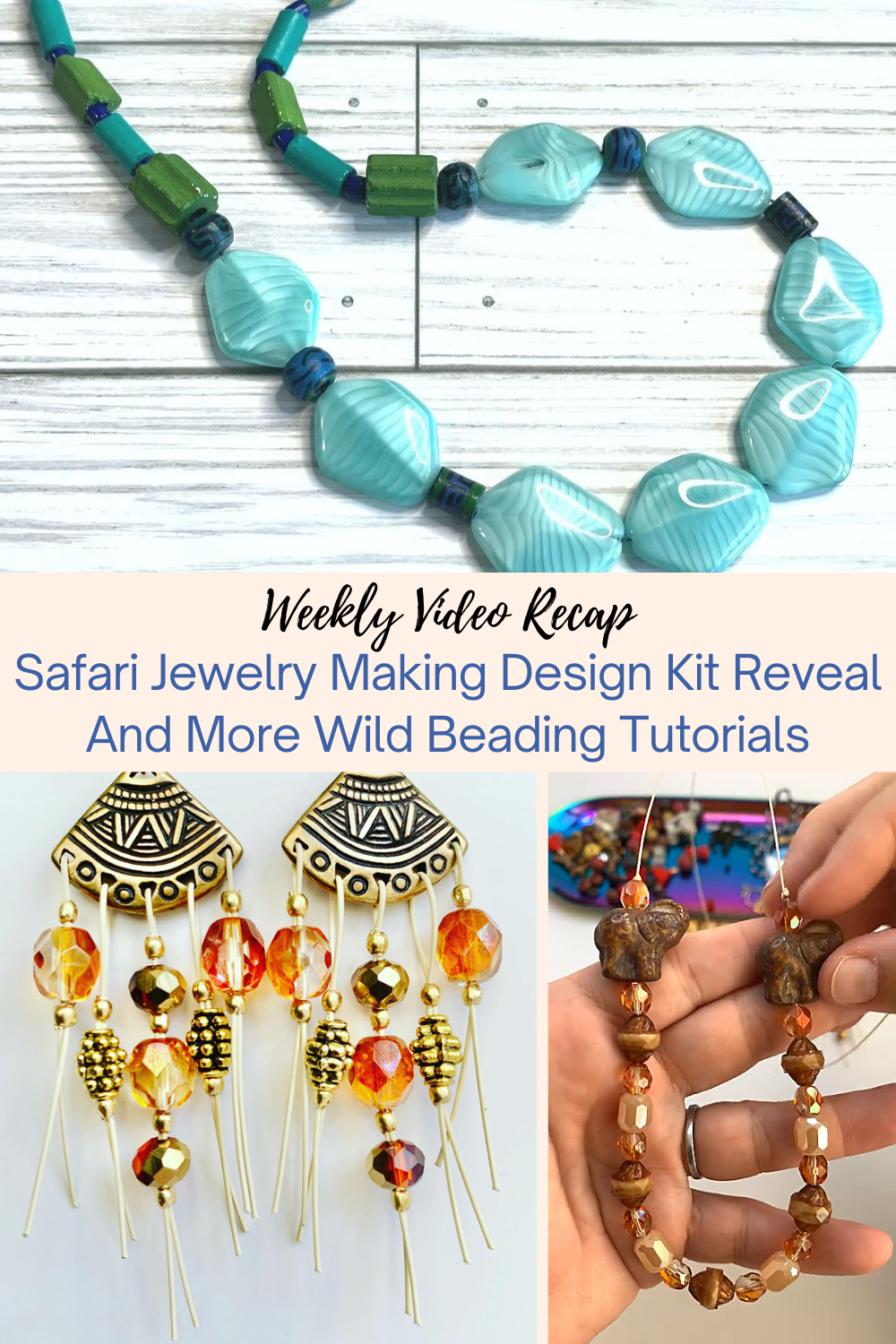 Daily Joyful Beading Challenges - Join Us!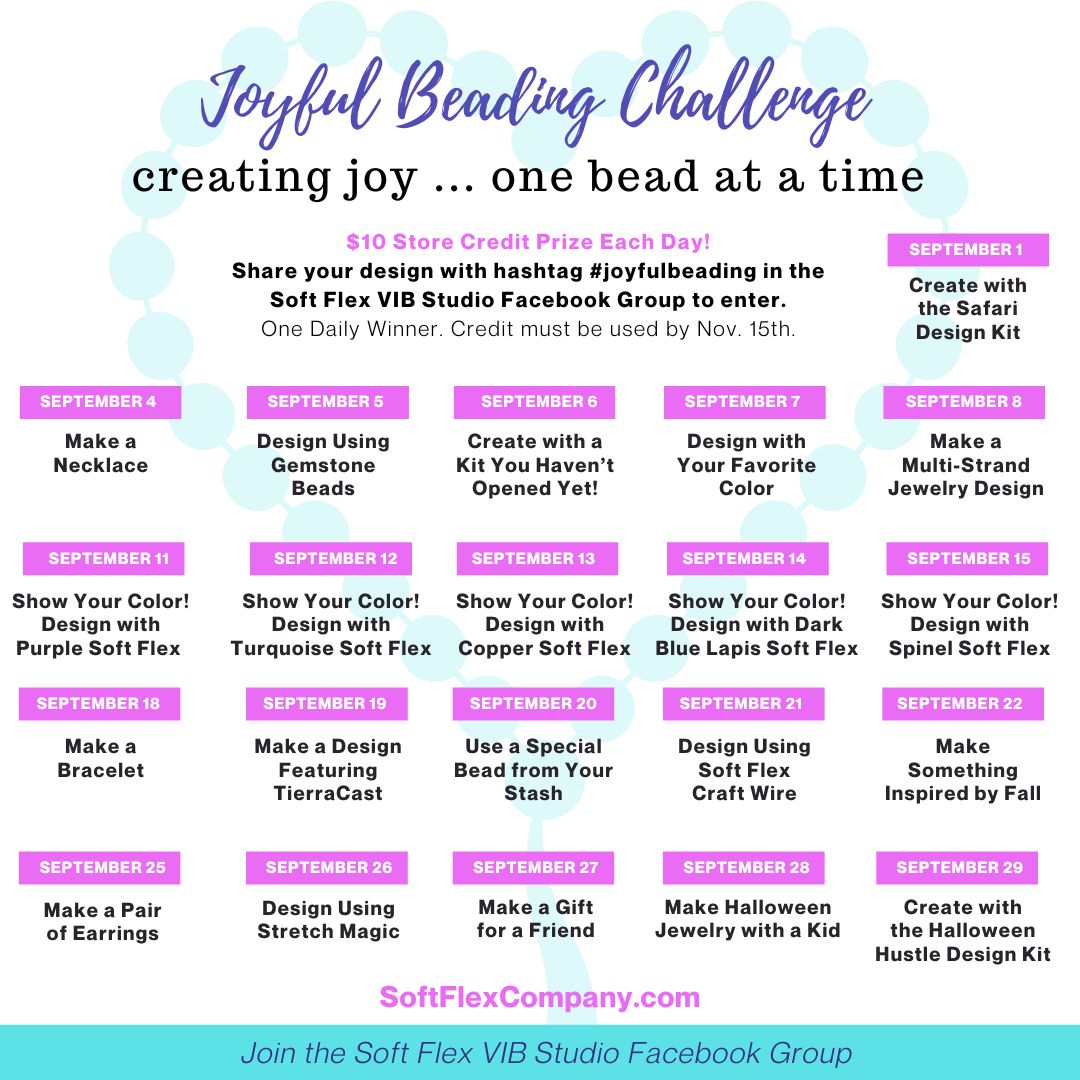 Download the Full Calendar for September - Click HERE
(Log in to Facebook if the link is not working.)
Follow along on our Joyful Beading road map. Each day, we begin a new jewelry project. For instance, September 29th is 'Create with The Halloween Hustle Design Kit'. On that day, every project that is themed with the spooky colorway of our new holiday kit will be entered to win a $10 credit. Projects must be posted to our VIB group on that date. If you post a kit project on a different date and it is not applicable to that date's project, you will not be entered to win. Make sure every project you post has this hashtag - #joyfulbeading. If you do not include the hashtag, we may overlook your entry.
"And Just Like That" Jewelry Style - Lisa Todd Wexley Inspired Necklace
This week on Free Spirit Beading, we watched Kristen find creative inspiration from the HBO series And Just Like That. Kristen wanted to make a necklace that a character on the show might wear. Lisa Todd Wexley is a trendsetter on the show and in fashion. The outfits and jewelry she wears are adventurous, colorful, and bold. Lisa is not one to hide in the shadows, she commands respect and admiration from those around her. Have fun with your designs. Take risks and go chunky and colorful. This necklace project is a great way to show your illuminating presence.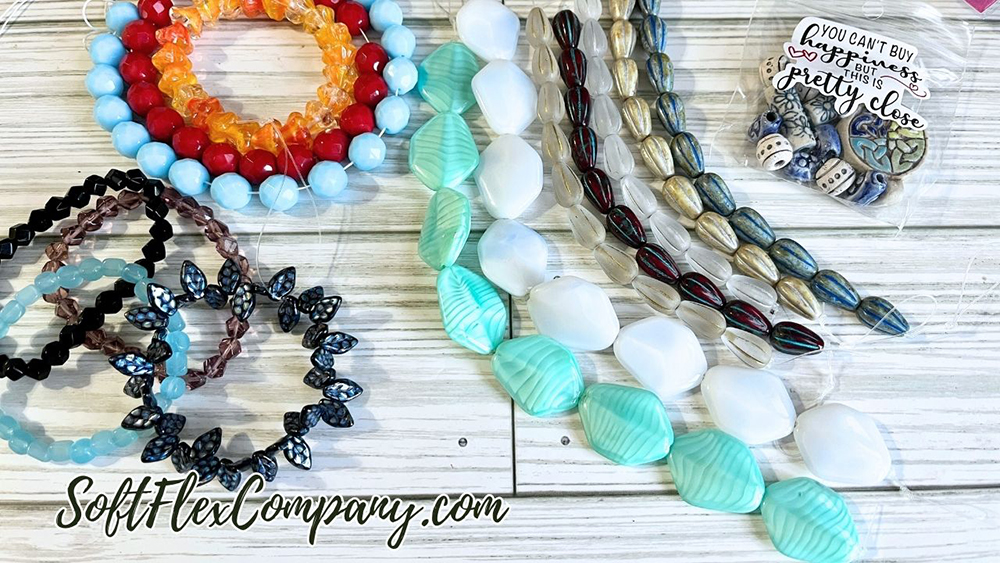 Soft Flex Beading Wire, .019 Diameter
2x2mm Soft Flex Crimp Tubes
Ceramic Beads
Czech Glass Beads
Bamboo Beads
Rola Seed Beads
Magical Crimping Pliers
Cutters
Bead Stoppers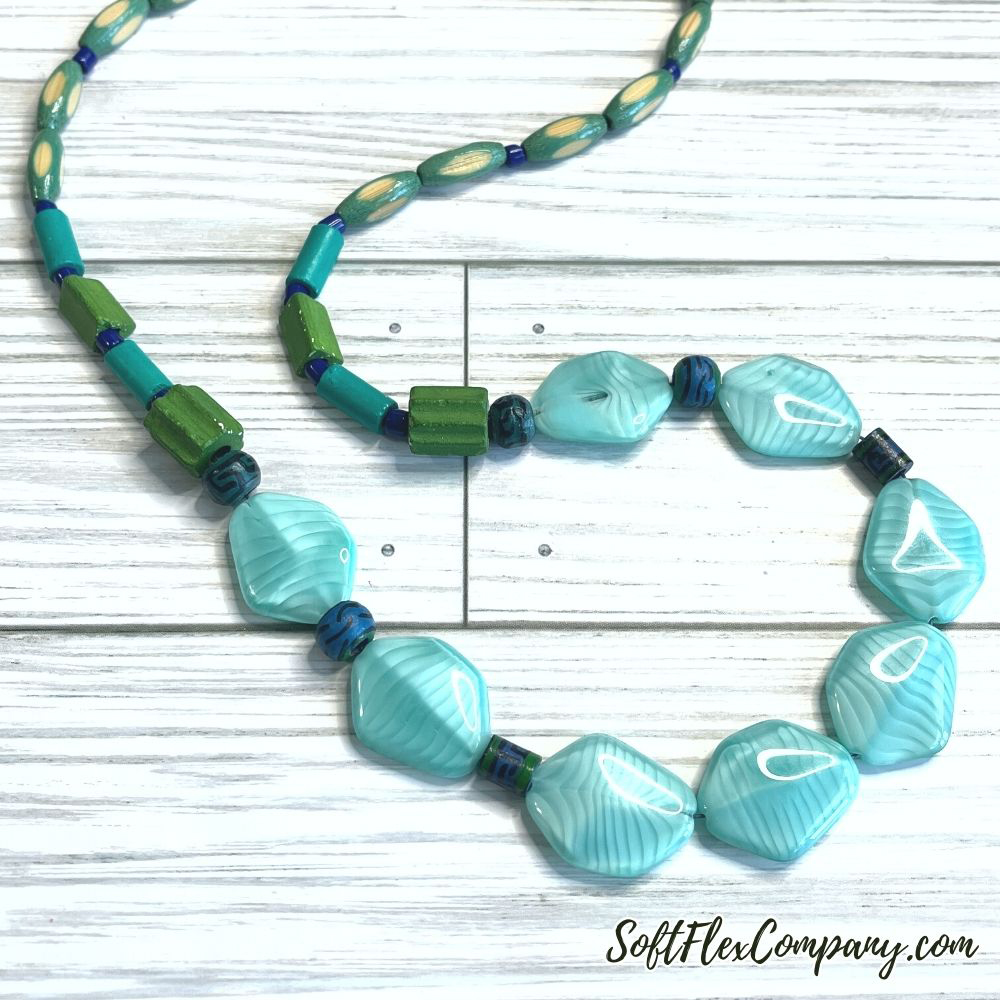 Safari Jewelry Making Design Kit Reveal
Grab your binoculars! We have entered the land of magnificent beasts. Behold the mighty Cape buffalo. This fearsome animal is gentle to members of the herd, but ferocious to any outside threat. And there! A sleek zebra with a dazzling coat. Watch as it engages in social grooming with a mate, this strengthens their incredible bond. Here come the elephants. Note the wet mud across their wrinkled brows - this will help them thrive in the most dreadful heat. What a spectacle! And there we have our king! The powerful lion and his mighty pride of hunters. We are truly privileged to see these wonderful creatures in their savage kingdom!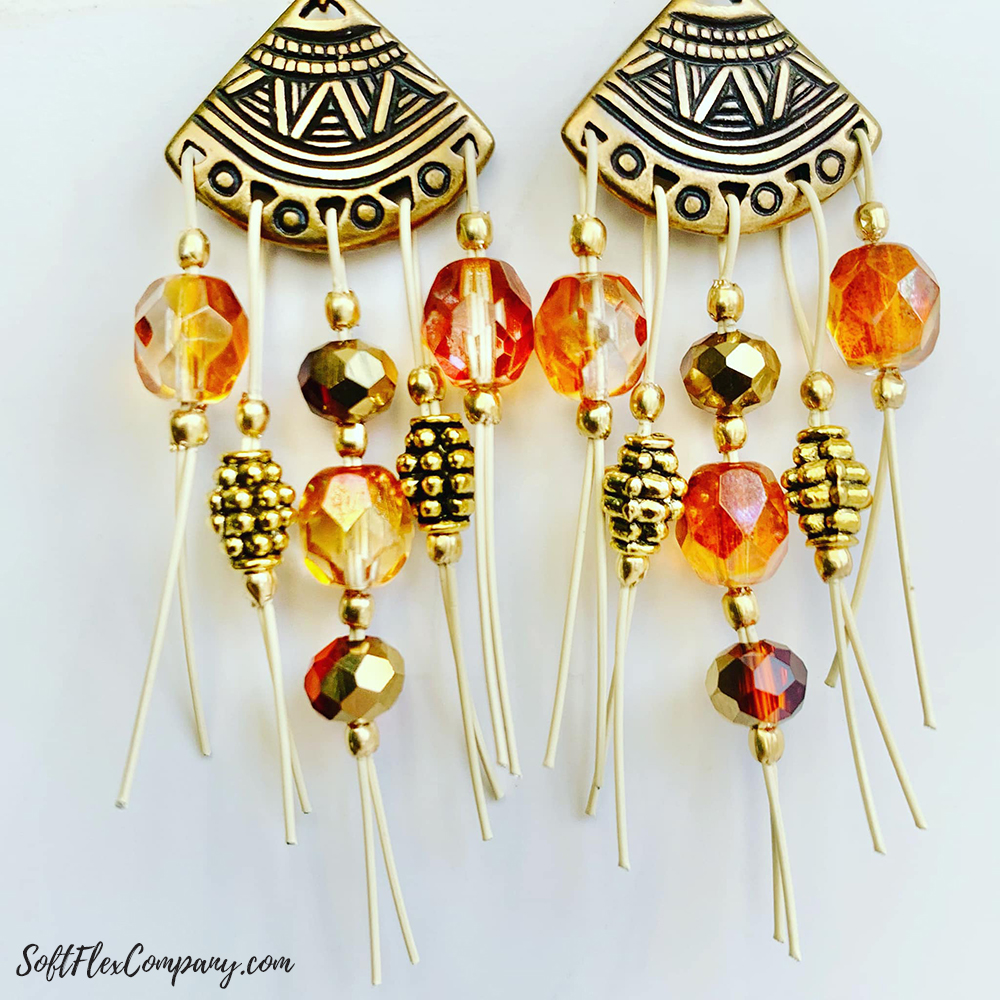 Safari Design Kit
Magical Crimping Pliers
Cutters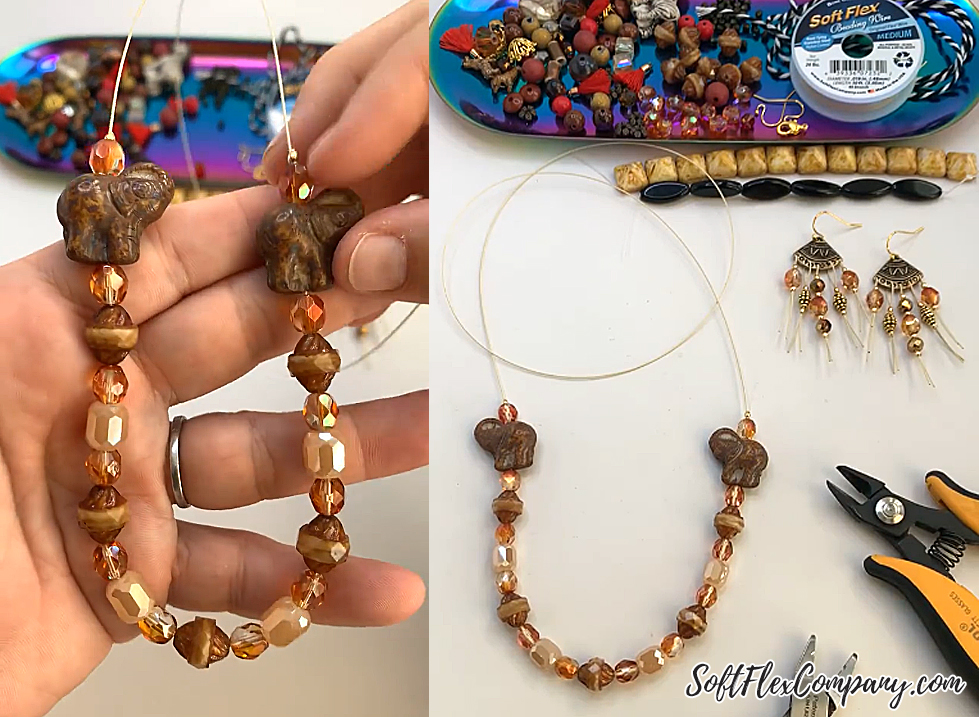 Click here to watch Sara's Instagram Reel. She made a necklace to pair with her earrings.
Live Beading Party With Brittany Chavers - Designing With Safari Jewelry Making Kit
Brittany Chavers (Turquoise.Street) joined Sara for a beading party. If you are reading this blog before the live show, make sure you tune in and catch the fun! If you would like to see what the two made with the Safari Design Kit, check out our blogs next week. We will have the finished designs and fun!
Whatnot Live Sale - Bead Bash Raid Train!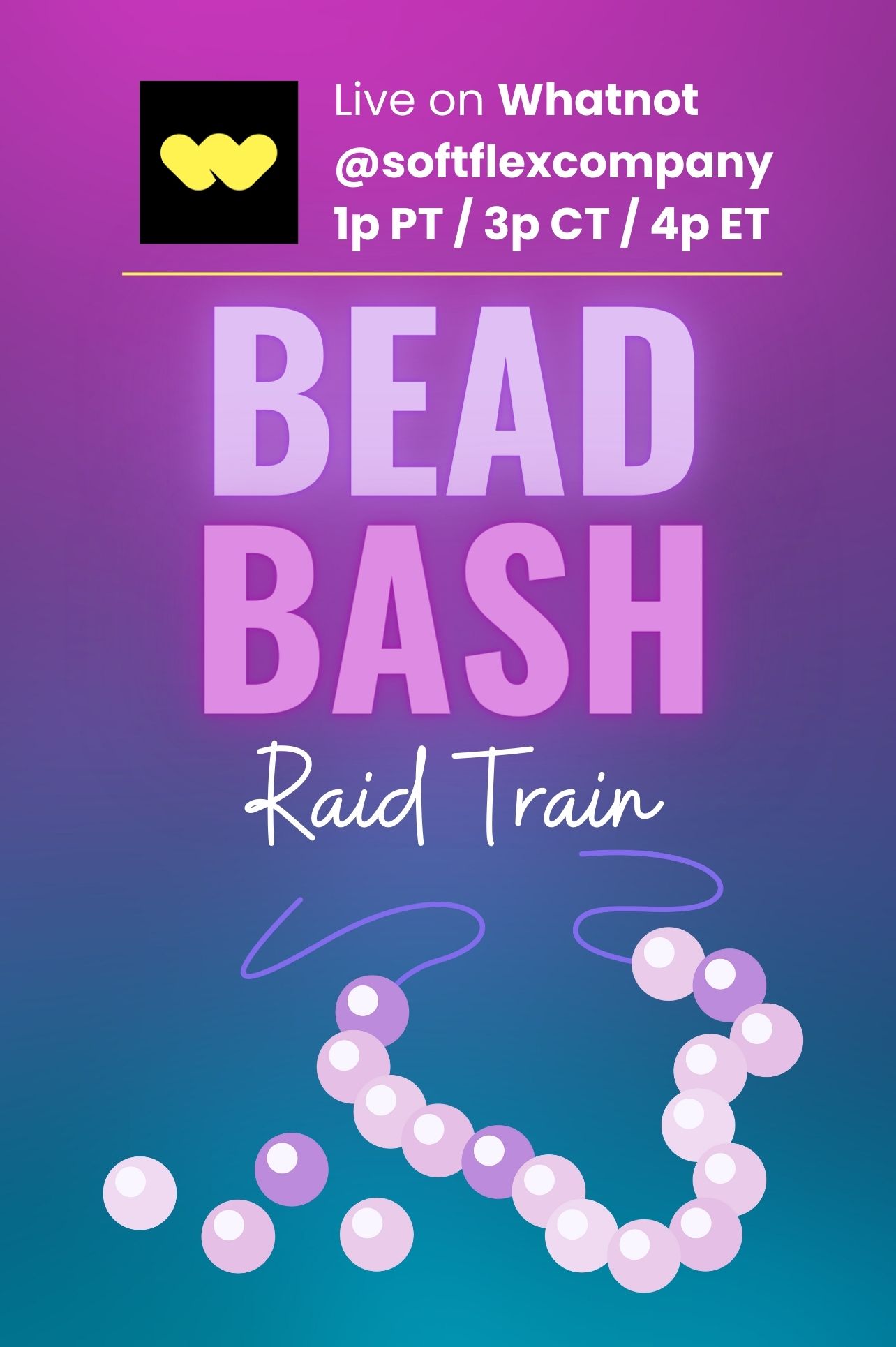 All aboard the Bead Bash Raid Train! We are storming the tracks at Whatnot. Come check out the super duper discounts and big savings we are offering! Whatnot is a new frontier for us. We are offering huge deals and dynamite tutorials. After our show, sit tight, we are ushering our viewers over to our friends' shows. Check on our show and visit each stop as the presenters raid the next designer. You are going to have a blast learning new jewelry making techniques and finding exceptional savings!
@softflexcompany - 1p PT / 3p CT / 4p ET
@beadorea - 2p PT / 4p CT / 5p ET
@silversilkandmore - 3p PT / 5p CT / 6p ET
@thebeadplace - 4p PT / 6p CT / 6p ET
Thunderhorse Descendant: Safari Beading Design Kit Unboxing
Rosanna Brafford: Unboxing The Safari Jewelry Kit
Beki Foster: Tips And Organization Ideas For Your Soft Flex Design Kit
Janet Boyer Creates: Safari Beading Kit Reveal
Jenifer Miller: Bracelet & Necklace Using Beads Of The Month & Soft Flex Wire
Join our Facebook group – VIB. Stay in the know. Stay up to date. From our bead shows to our video shows and sales, you can stay in touch with us. The community is full of artistic and helpful beaders and crafty people. Inspire and be inspired. Share your pictures and get the beading bug from others!
Visit the Soft Flex Company YouTube Channel!
---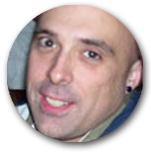 Blog contributor Thomas Soles loves Jazz Age writers and crunchy french fries. His favorite gemstones are Lapis and Pietersite. His favorite hobby is day dreaming. And his favorite mustache is Freddie Mercury's. As you can see, he has a healthy (or possibly unhealthy) sense of humor. You can write to him at Thomas@SoftFlexCompany.com