Can you believe it is 2022? We resolve to spend this year staying creative and happy. We are not going to let pandemic fatigue get us down. We have necklaces to string! If you want to make the best of this beautiful year, join us. Today we are looking back at our videos with the most YouTube views in 2021. Gather up some inspiration and let's make jewelry!

We have a top ten list of some of our most exciting jewelry making projects and fun beading parties. Share a smile with us and get a healthy dose of imagination and inspiration. Our videos will show you how to make a bracelet using stretchy cord. Learn how to knot beading wire. Add two hole beads to your beading supplies for a delightful new design. Stacked jewelry is in fashion, check out our ideas! Learn how to wire wrap a ring with Craft Wire. Learn how to macrame jewelry for a contemporary and exciting look. You don't want to miss the fun. Trust us! This is like a free beading class. Are you ready to make something wonderful?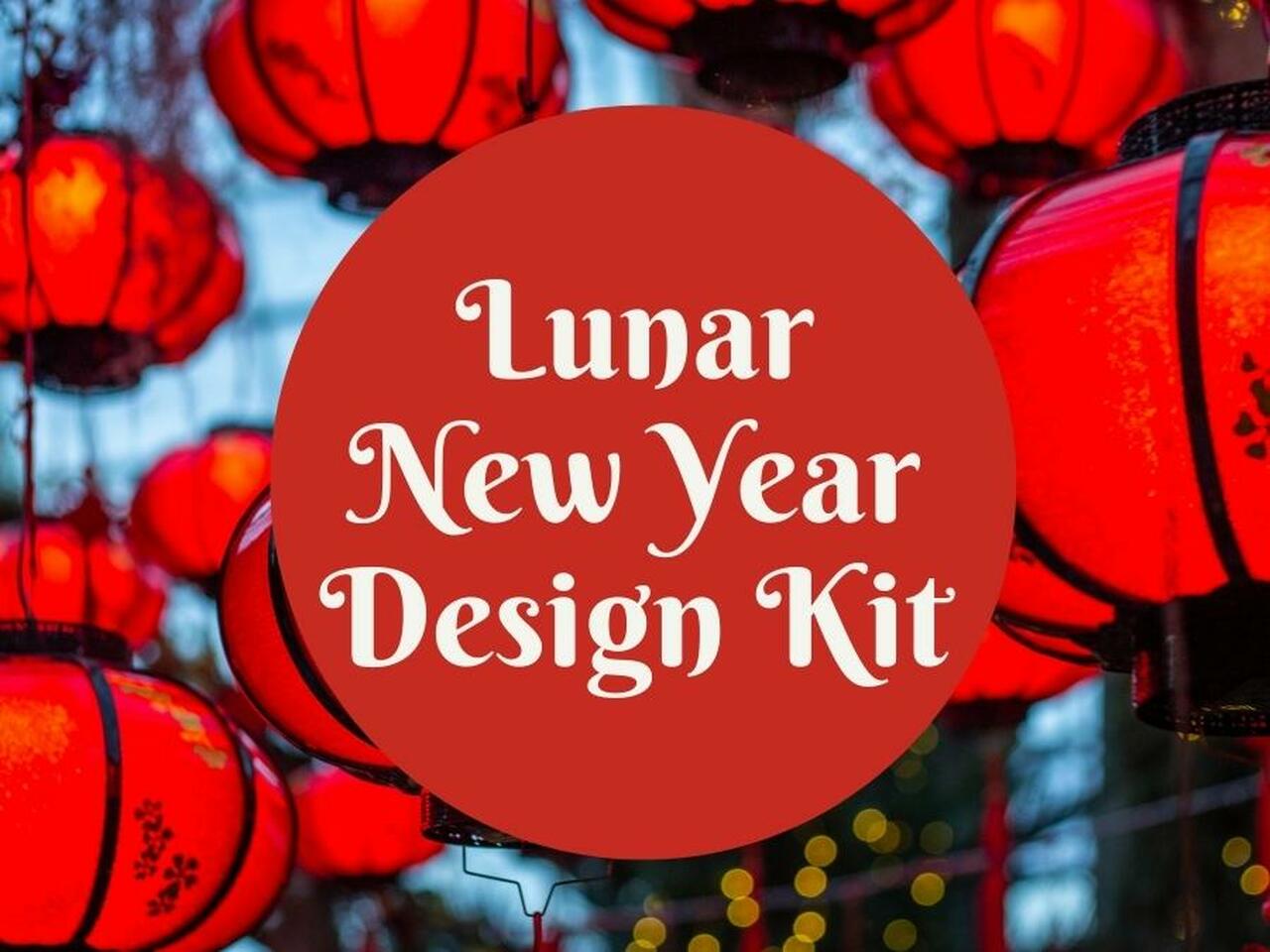 Start the year off with a bang! The Lunar New Year celebrates the beginning of the new year on the lunar calendar. It is an important holiday in China that is steeped in tradition. It is said, once upon a time, there was a terrible beast named Nian. Nian tormented villagers and destroyed their towns. They repelled the demon with a shower of fireworks and spectacle. Nian shrank away as the villagers donned deep red garments and made a clamorous noise. Rather than live in fear, the villagers celebrated the event. Vibrant color and festive fireworks ensured that Nian would never return and joyous life abounded. Celebrate with style!
This year, the Lunar New Year begins on February 1st. The animal sign for this year is the Tiger. Tigers are known for their strength and bravery. They are also symbols of good luck. Go into the new year with the confidence of the great Tiger!
Sara will be doing a live broadcast on the Soft Flex Facebook page and YouTube Page, with the Lunar New Year Design Kit, on Wednesday, January 26th at 3pm (PT).
If you'd like to join us in the design challenge next month, buy this kit and challenge yourself to try something new and unexpected. If you are new to beading, this kit comes with findings, beads, wire, and surprises.
Our kits are great for skill building. We want our kits to feel challenging. We want them to be accessible for beginners and advanced designers alike, but we love to throw in elements that may seem difficult to test our beaders skills and make them think out of the box. We think jewelry is great when it is easy. But when you really have to engage your mind and process your materials and tools, we think that your jewelry has the potential to be life changing.
Our kits may be inspired by a colorway or theme, but they are meant to be creative interpretations. Imagination and innovation do not follow the rules. Expect the unexpected.
Supplies are very limited. Don't miss out!
Top 10 Most Watched Jewelry Making Videos From 2021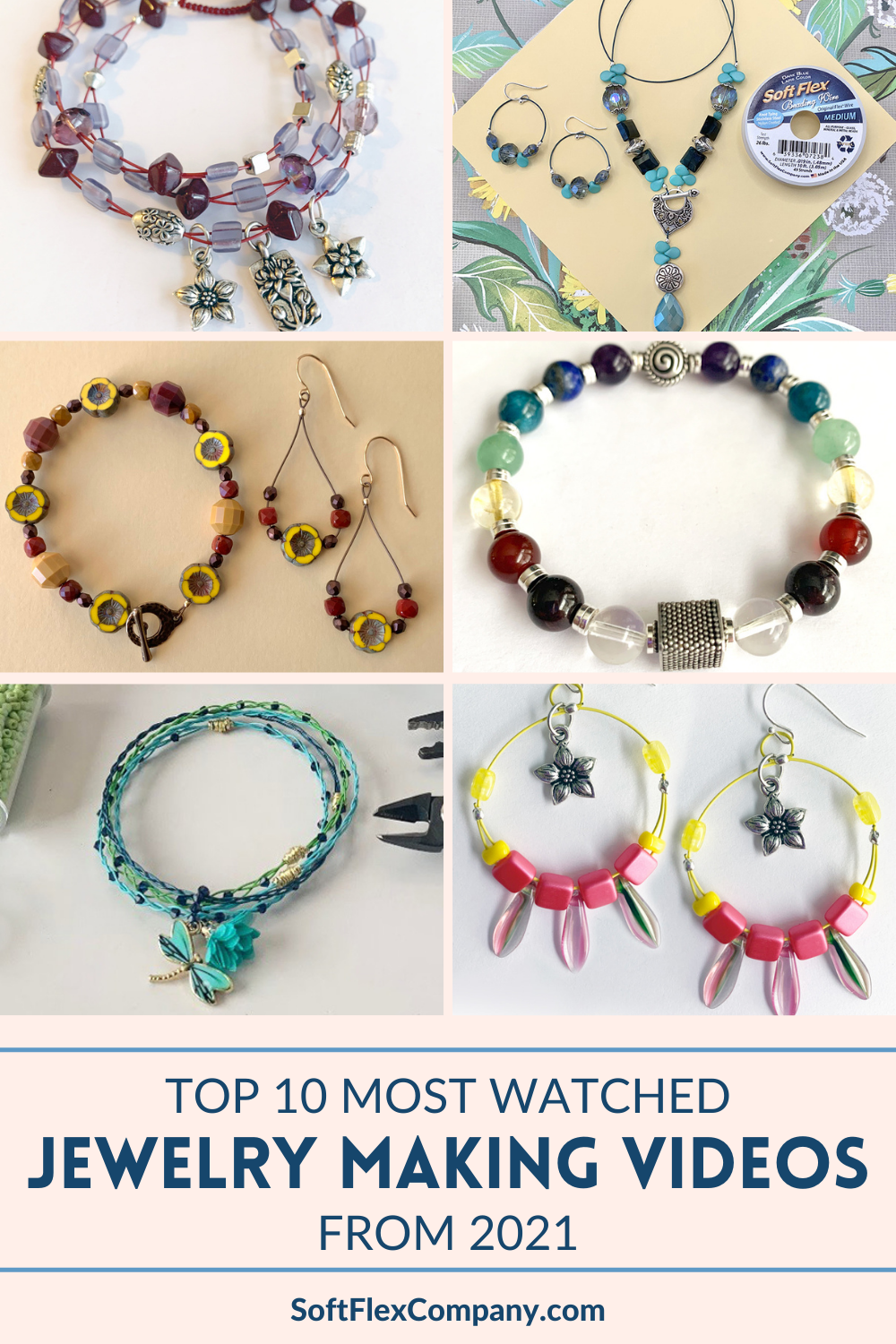 How To Make A Chakra Healing Gemstone Bead Stretch Bracelet
Kristen filmed this episode of Free Spirit Beading with a spool of Stretch Magic and some mystical beads. She opted to make a lovely chakra healing bracelet. This is a great gift for a friend. It is super easy to make and finish. It is a colorful bracelet that is great for younger beaders. And it is wonderful for those that want to balance their seven chakras. Be mindful, be confident, and be lovely this year!
From Kristen:
What does a Chakra healing bracelet do? Chakras are believed to be vortexes of energy within us connected to certain aspects of our physical and emotional being. Gemstones are considered a powerful tool in correcting imbalances within these chakras. It is believed the healing powers of stones would subtly absorb the negative energy blocking the wearer's chakras and balancing their flow of energy.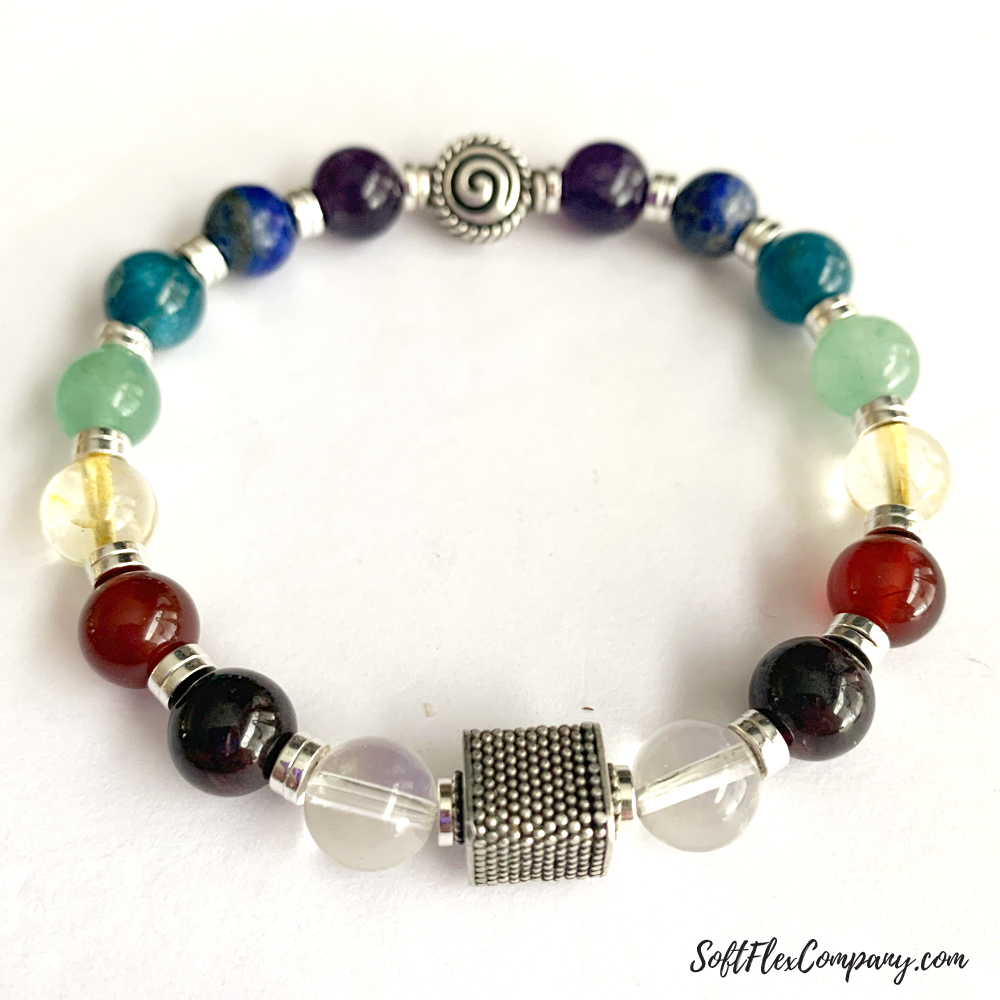 Live Beading Party Featuring Danielle Wickes Of John Bead - Learn How To Knot Soft Flex Beading Wire
Join us for a beading party! We started having beading parties during the dark days of COVID. We really missed seeing friends. Being stuck at home during quarantine was driving us all a bit bonkers. Our first beading party was with Andrew Thornton of Allegory Gallery. This party was such a rousing success, it turned into a longer discussion, after the cameras stopped, about bead shows and the Great Bead Extravaganza was born.
During this Beading party, we spent some time with Danielle Wickes of John Bead. Danielle found her calling with beading and jewelry making around 2006. A friend at a local bead store taught her wire working and knotting. This start was the foundation for her love of jewelry making.
One of the neatest features of Soft Flex Beading Wire products is that you can actually knot the wire. You will not lose any strength or durability where the wire is knotted. In our beading party video, you will learn how to make an overhand knot with beading wire and knotting tweezers. We also have a figure-eight knot tutorial with Soft Flex Beading Wire for variation on a knotted design. Not every knot will drape the same way, since Soft Flex is stainless steel and not a beading cord. Experiment with your favorite knot. Soft Flex is also wonderful for knotting projects like macrame.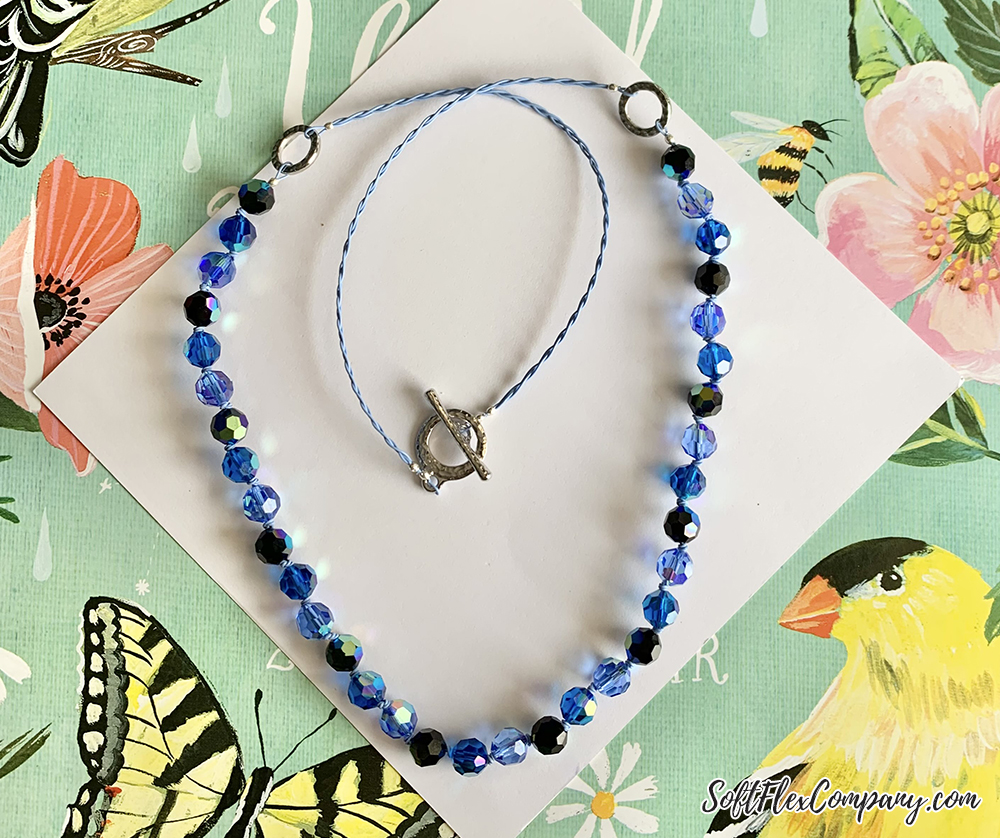 Learn All About Our Monthly Jewelry Making Design Kits And How To Make Jewelry!
We love Kit Day! It is our favorite holiday at Soft Flex Company. Each Kit Day, we publish a blog featuring finished designs from our previous kits. We reveal the contents of our current kit, live, on our social media and then make some lovely jewelry. We also load up our front page full of new products and kit related goodies. We love the excitement of our company holiday. If you love making jewelry, this day is a real treat. Learn a new jewelry making technique or simply get inspired. We showcase jewelry that our designers made - Kristen and Sara never fail to amaze us! We put the spotlight on our friends on YouTube. Lastly, we put the creative designers that are a part of our Facebook VIB community on centerstage. If you are not part of the celebration, you are missing out on a huge day of fun each month. Share the magic with us!
If you enjoyed the necklace Sara designed with our Pretty as a Peacock Design Kit (Sold Out), make sure you check out our Instagram Reels. Sara shows you how to make earrings that are a perfect complement to this lovely beaded necklace.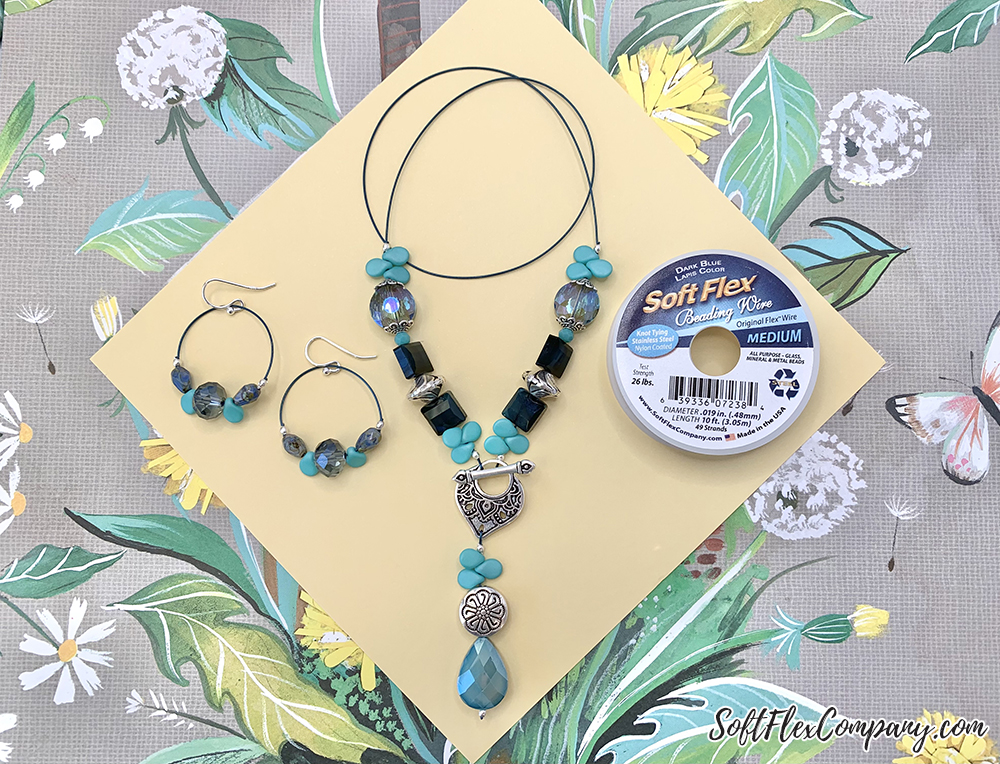 DIY Wrap Bracelet Using 2-Hole Beads, Beading Wire & Button Clasp
2-Hole beads and Soft Flex wire are a match made in Heaven. Soft Flex comes in a wide variety of colors. This means you have options when it comes to bead stringing. If you are working with 2-hole beads and are stringing other beads that might expose the wire, a color is the best way to complement the piece as a whole. Show your colors. Choose a beading wire that enhances your design. Don't use a drab boring wire when you can use a professional wire that will make your designs electrifying!
From Kristen:
This week on Free Spirit Beading with Kristen Fagan, we used 2-hole beads and beading wire to make a wrap style bracelet. Wrap style bracelets are a lot of fun and the button clasp makes this so easy to wear! We designed with an assortment of Czech glass and metal beads, 2-hole square beads, Spinel colored Soft Flex beading wire and a finish it off with a button clasp. We made a beaded bracelet that wraps around your wrist three times or can be worn as a necklace. I cut a 48" strand of Soft Flex beading wire and my finished design was 23". This length wrapped around my 7" wrist nicely with a little extra space for movement.
DIY Spring Earrings With Two Hole Beads, Daggers & Flower Charms
If you had not already guessed, we are a little obsessed with color. We love to work with punchy tones that make our jewelry turn heads. We love a gorgeous rainbow of perfectly paired colors. One of our color inspirations is the Pantone Institute. The colors they select for their Color of the Year and their seasonal choices are always stunning. We try to color match our wire and beads to their selections. Be color conscious. Work with a Pantone selection and you will always be fashion forward. Your jewelry will always look wonderful!
We loved the 2021 Spring/Summer Pantone colors. We color matched Raspberry Sorbet, Amethyst Orchid, Cerulean, and Illuminating Yellow with color selections in our beading wire to create our latest Quad of Beading Wire. This collection is vivid and full of joyful exuberance.
Kristen opted to use our 2021 Spring/Summer Pantone Quad of Beading Wire to create some fun earrings. Dagger beads and 2 Hole Czech Glass made her designs come together in short order. Earrings are fun and easy to make with Soft Flex wire. A dangle or a hoop with beads can be made in minutes. A few supplies go a long way. Make some new earrings and celebrate the new season!
From Kristen:
After the video, I realized I had enough of the raspberry and purple dagger beads in my Spring Fling mix to try another colorway. This time I selected the purple amethyst and pink tourmaline beading wire colors for the focal, crimped them together and cut away the pink leaving just the purple for the top portion of the earrings.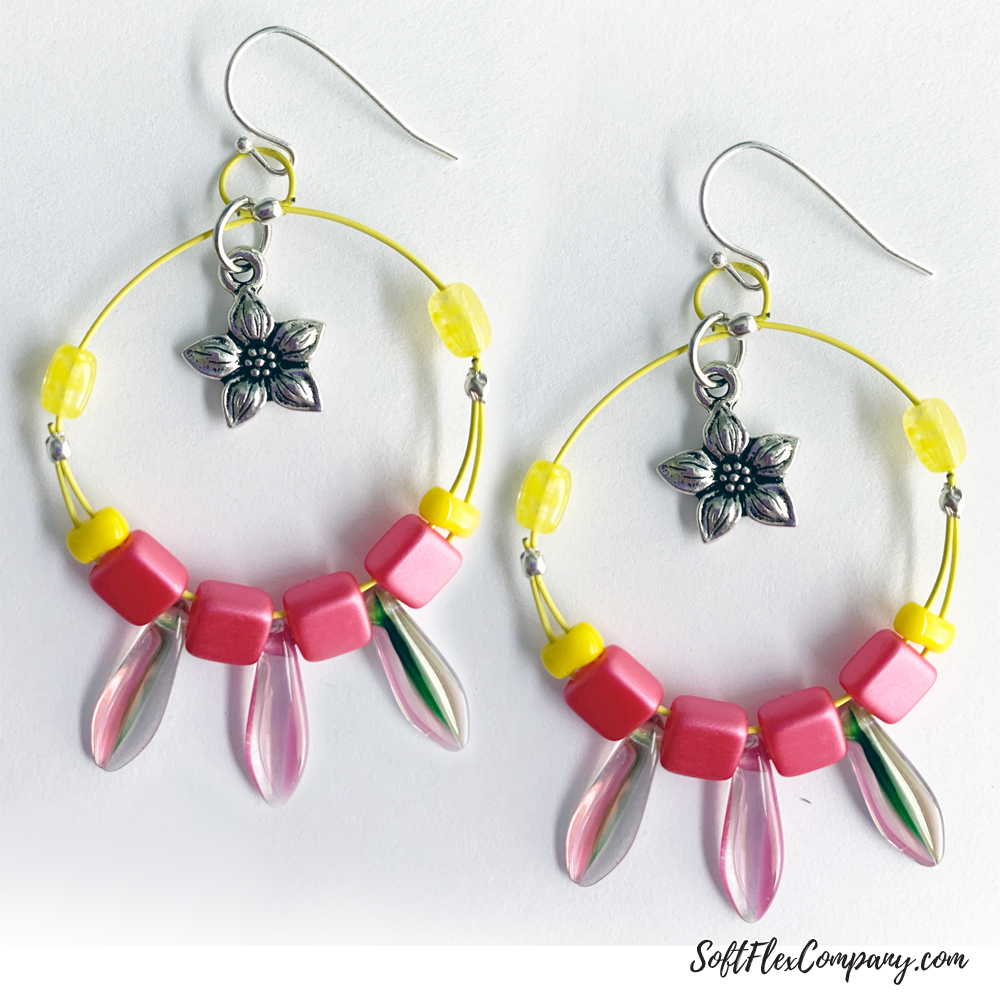 How To Make A Stack Of Braided Bangle Bracelets Using Soft Flex Beading Wire
May your blessings outnumber the shamrocks that grow!
Sara celebrated St. Patrick's Day with a short video. She showed us how to make braided bangle bracelets that look great on the greenest of holidays. But are also a wonderful design for spring. Change up the color wire you braid your bracelets with and you have an easy design for every occasion.
Sara added a messy wrap to her beaded bangle bracelets. Messy wrap adds an organic and lovely design element. But you do not have to do this to yours. If you have never tried a messy wrap, give it a shot. You will love how unique it looks. It is a fun thought experiment to add this to your jewelry if you are a perfectionist as this style is the antithesis of organization. Don't be afraid to color outside of the lines!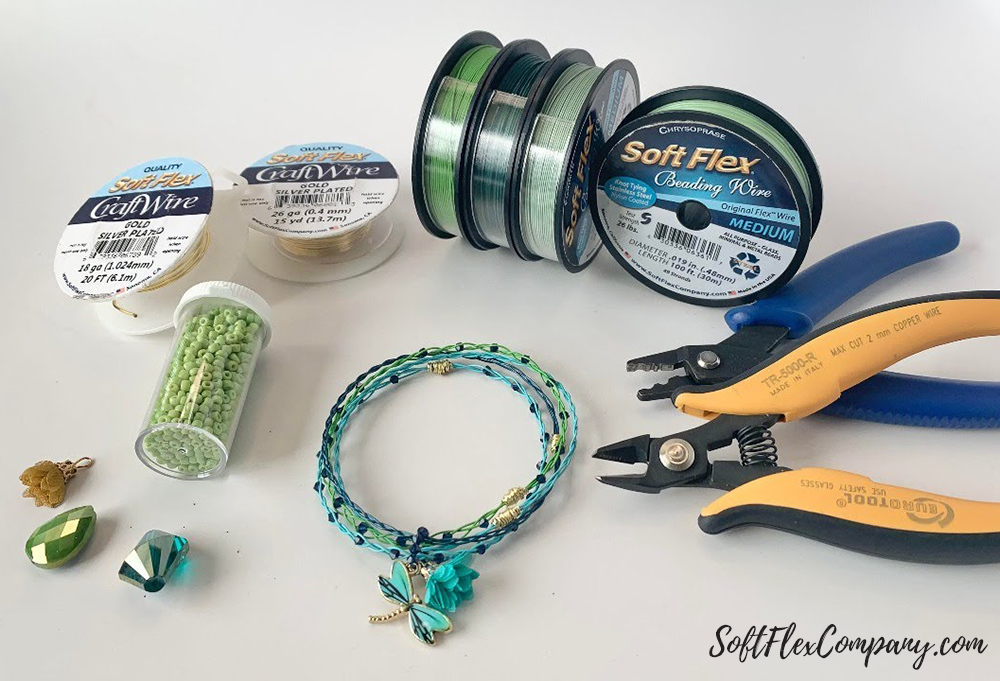 3 Strand Bead Cluster Necklace With Resort Chic Mix & Trios
Easygoing style on Free Spirit Beading! Kristen took it easy and enjoyed a jewelry making demonstration with our Resort Chic Design Kit (Sold Out). Resort Chic was a jewelry making kit that celebrated the sunny state of mind of Lilly Pulitzer. Relaxed beachwear and casual elegance is the order of the day! Lilly Pulitzer was a fashion designer and socialite. Lilly always looked at the bright side of things, she believed that color affects mood and you should be optimistic and hopeful. Life is a party, dress like you are the most anticipated guest! We celebrated her memory with summer style. Elegance can be casual and fun. Pink makes the boys wink and being happy never goes out of style!
Kristen loved these colors so much she wanted to create a design that incorporated all 3 strands of the Soft Flex Resort Chic Trios beading wire pack with the bead mix from the Resort Chic Design Kit (Sold Out). This jewelry design set evokes the bright colors of the tropics with some pretty seashell and ammonite charms!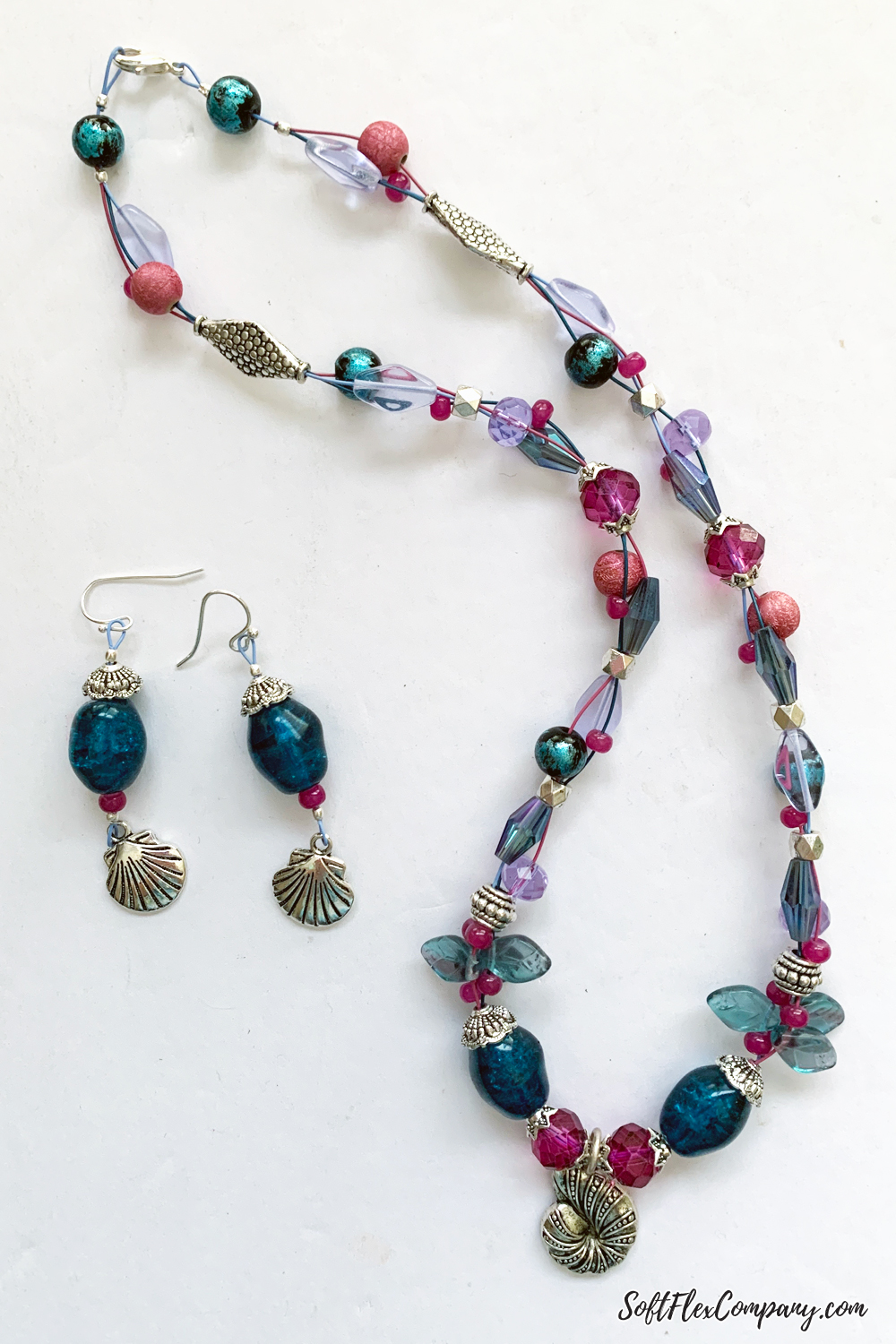 How To Make A Rose Bead Ring With Craft Wire
Make sure you visit our Free Spirit Beader, Kristen, live. She films a new episode of her jewelry making tutorial show on Soft Flex Company's Facebook page or YouTube channel on Monday's. For this episode, she chose to make a wire wrapped ring and use a rose bead as the centerpiece. If you have never worked with Craft Wire, you might expect this project to be a little daunting. Truth is, this wire working project could not be any easier! If you have a mandrel and some patience, this video will teach you how to make a fun piece of jewelry in just minutes. Change up the colors of your wire or the bead you prefer and the possibilities for different designs are endless. Make sure you note Kristen's advice and design a step larger so your finished design fits.
From Kristen:
My experience is that if you are using a mandrel like I did, the final design seemed to be one step smaller when finished than where I started. So, I suggest try making it one step larger and it should end up smaller once wrapped.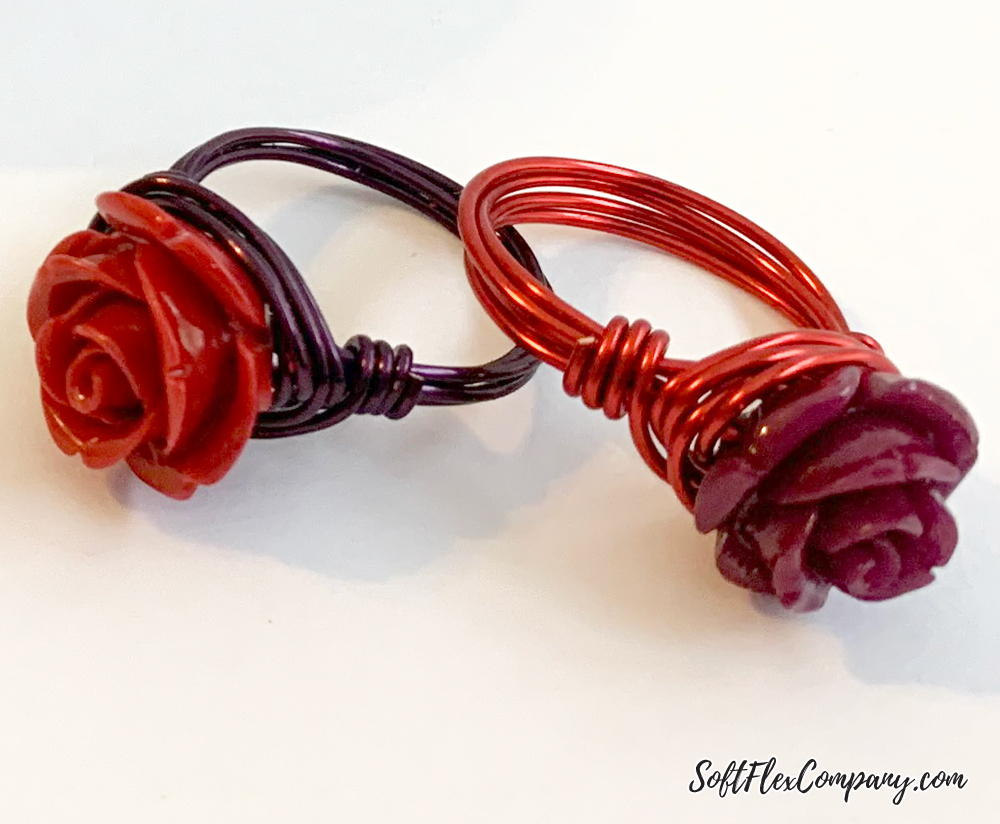 Live Beading Party With Sam Siegel Of Sam's Bead Shop
Beading party! We spent some time with Sam Siegel from Sam's Bead Shop, this week. Sam is a young business owner/ entrepreneur. He is the youngest business owner we have featured on our Beading Parties. Way to go, Sam! He is fresh out of college and running his business full time. Make sure you visit his links. Every small business needs our attention during this crisis. Let's give this young man a chance to excel!
Live Beading Party! Meet Jewelry Designer Sam Siegel
Sam began his love of beads at an early age. Around 2012, he found some gold toned buttons at a store or depot. He was drawn to these beads. We can all relate. A handful of beads or buttons that draws us in as the world shrinks around us - our brains focusing and grasping the beauty. There is a gravity to the moment when you find a bunch of your favorite new beads. At thirteen years old, he started selling these buttons that had captivated him. And now, fate has him running his own bead store. Who would have guessed that a passing moment in a store would turn into a life long obsession?
How To Make A Mixed Metal Square Knot Macramé Bracelet With Soft Flex
Kristen showed us how to make a macrame bracelet using Soft Flex wire. Soft Flex is constructed out of marine quality stainless steel. Despite the fact that our wire is manufactured with such a sturdy metal, it is exceptionally flexible. It drapes like thread. It is an incredible beading wire that is meant to be shown on designs and can be used for projects that require knotting and braiding. If you want to learn how to make macrame jewelry with beading wire, you are in for a treat. This video is easy to follow and you will be learning how to knot your macrame designs in no time.
For this video, Kristen used our Mini Macrame Board. This board is wonderful for holding your work in place as you knot it. The board is made to withstand punishment. If your wire project digs into the notches and widens them, or if you poke the board with head pins and needles, it will 'heal' itself. Beading cord and thread are a no match for this fabulous tool.
Projects not intended for children under the age of 13. The information on this instruction sheet is presented in good faith, but no warranty is given, nor results guaranteed. Soft Flex® Company disclaims all liability from any injury to anyone undertaking the construction of this project as a result of improper safety precautions.
Join our Facebook group – VIB. Stay in the know. Stay up to date. From our bead shows to our video shows and sales, you can stay in touch with us. The community is full of artistic and helpful beaders and crafty people. Inspire and be inspired. Share your pictures and get the beading bug from others!
Visit the Soft Flex Company YouTube Channel!
---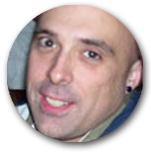 Blog contributor Thomas Soles loves Jazz Age writers and crunchy french fries. His favorite gemstones are Lapis and Pietersite. His favorite hobby is day dreaming. And his favorite mustache is Freddie Mercury's. As you can see, he has a healthy (or possibly unhealthy) sense of humor. You can write to him at Thomas@SoftFlexCompany.com