Don't be a drone with boring earrings. Escape the hive mind and be a trailblazer with handmade jewelry! We are going to show you some exciting jewelry techniques and beading supplies that won't sting your wallet. If you are abuzz about DIY jewelry and feeling creative, follow us on an inspirational journey. You are going to learn how to make necklaces that are sweeter than honey. Make a bracelet fit for a queen. You don't need to comb the web for help, this is a great spot to land for jewelry advice. Let your talents blossom. Let's make some jewelry!

We had a great week. How about you? It was Kit Day on Wednesday. Kit Day is the day we unveil our newest kit. We show off finished designs from our previous kit. And we unbox and reveal the contents of the last kit. It is a day for making jewelry and celebrating the muse. You are sure to be inspired by this event! In case you had not guessed, this Kit Day was bee themed. Our Bee Kind Design Kit (Sold Out) was a celebration of one of nature's most marvelous creatures. We owe a lot to these little friends. Sara unboxed her Bee Kind kit and showed us what was inside. She then made jewelry with the contents. Kristen showed us how to make bracelets and earrings with crystals and 2-hole carrier beads. Nealay, from SilverSilk, showed us how to make a DIY necklace. Finally, Sara discussed our upcoming Customer Appreciation Week. CAW is going to be huge! We are gathering a group of talented jewelry designers and local bead stores for a week of free jewelry classes, big discounts on beading supplies, and fun. You do not want to miss out!
Check out the newest design kit we released on Wednesday. This kit will be part of Customer Appreciation Week. Hurry and get one. Inventory is limited!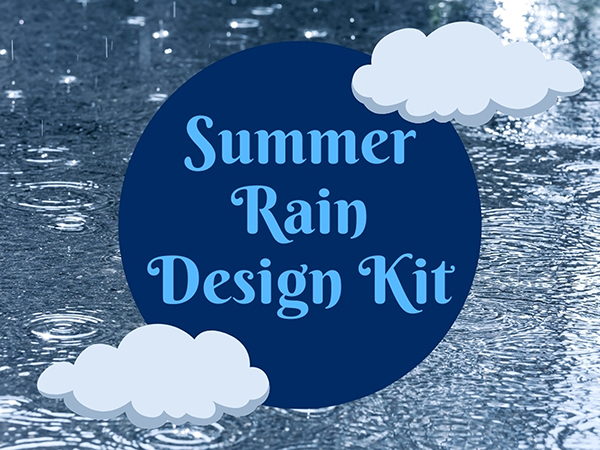 Lightning races across the summer sky in a magnificent flash. This is the herald that Summer Rain is upon us. Dark clouds, heavy with rain, release a long needed shower. The earth turns damp and wet. Plant oil is diffused into the air, it mingles with ozone and the odor of petrichor intoxicates us. Drops tap our shoulders and mat our hair. The water tickles our skin and invigorates our senses. Summer Rain has arrived and world is vital and whole.
Sara and Kristen will be doing a live broadcast on the Soft Flex Facebook page and YouTube Page, with the Summer Rain Design Kit, on Wednesday, July 28th at 4:30pm (PT). (Note: this is later than normal as Customer Appreciation Week will be in full swing that week. Don't miss the fun!)
If you'd like to join us in the design challenge next month, buy this kit and challenge yourself to try something new and unexpected. If you are new to beading, this kit comes with findings, beads, wire, and surprises.
Our kits are great for skill building. We want our kits to feel challenging. We want them to be accessible for beginners and advanced designers alike, but we love to throw in elements that may seem difficult to test our beaders skills and make them think out of the box. We think jewelry is great when it is easy. But when you really have to engage your mind and process your materials and tools, we think that your jewelry has the potential to be life changing.
Our kits may be inspired by a colorway or theme, but they are meant to be creative interpretations. Imagination and innovation do not follow the rules. Expect the unexpected.
Supplies are very limited. Don't miss out!
Jewelry Making Videos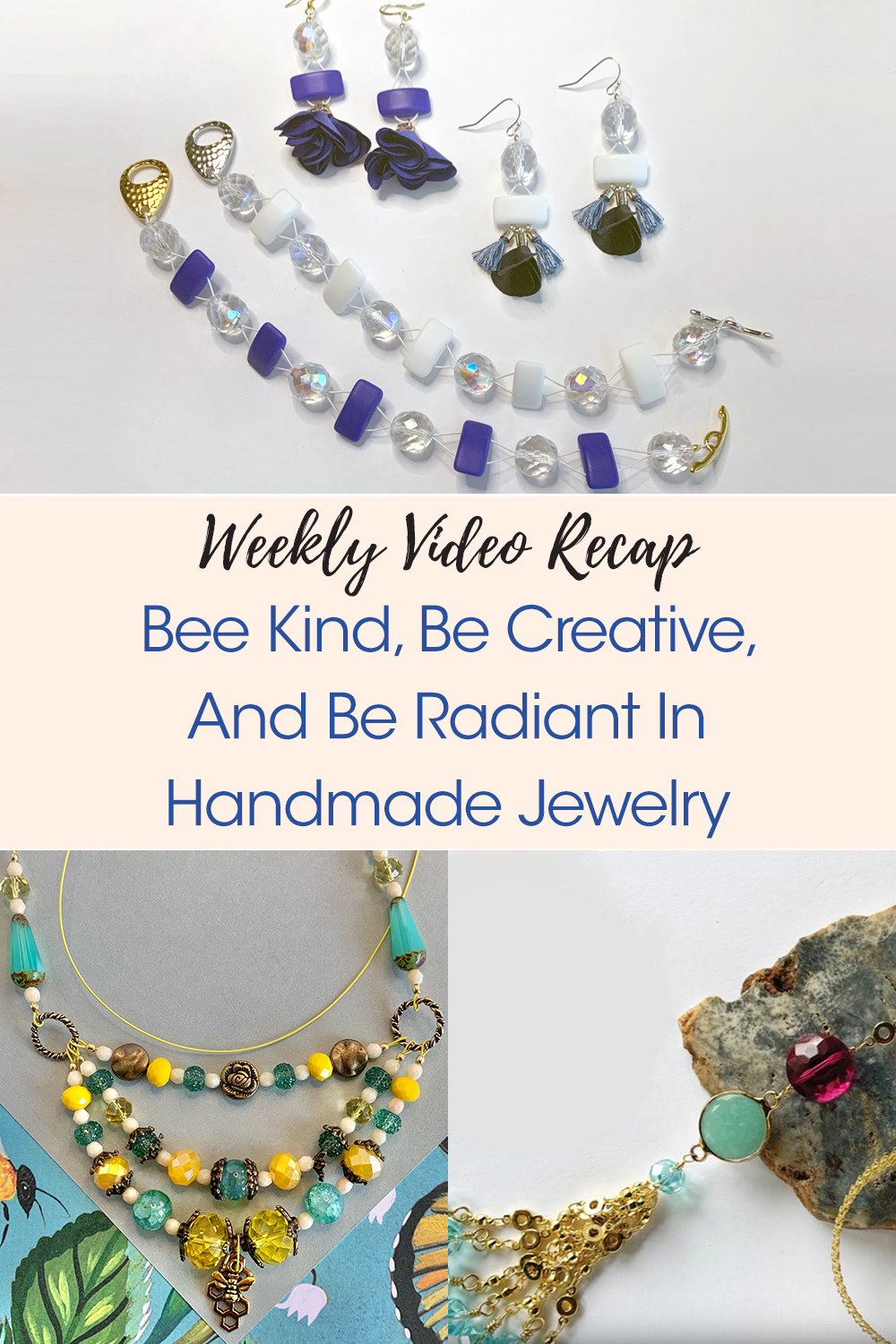 Learn How To Make Jewelry In 30 Seconds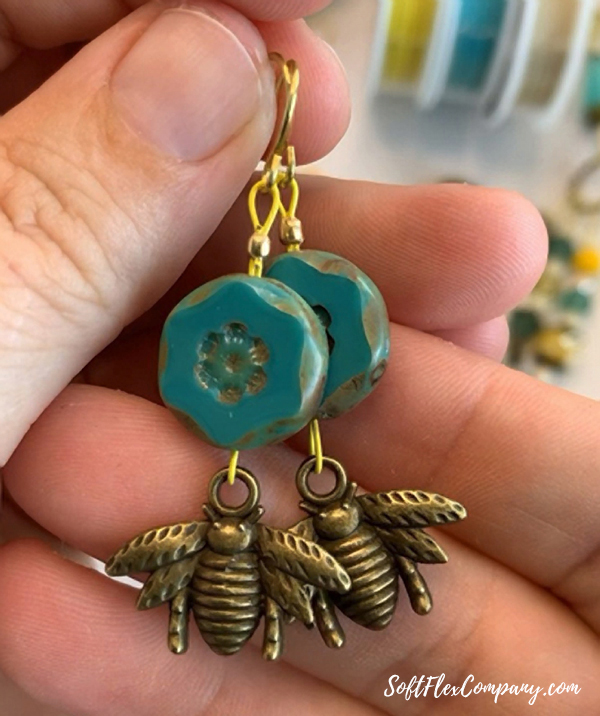 Learn how to make jewelry for your colony. These earrings are easy to make and gentle on the pocketbook. Give a gift to a bestie or a bee-haved child. Your swarm is going to love these cute jewelry designs!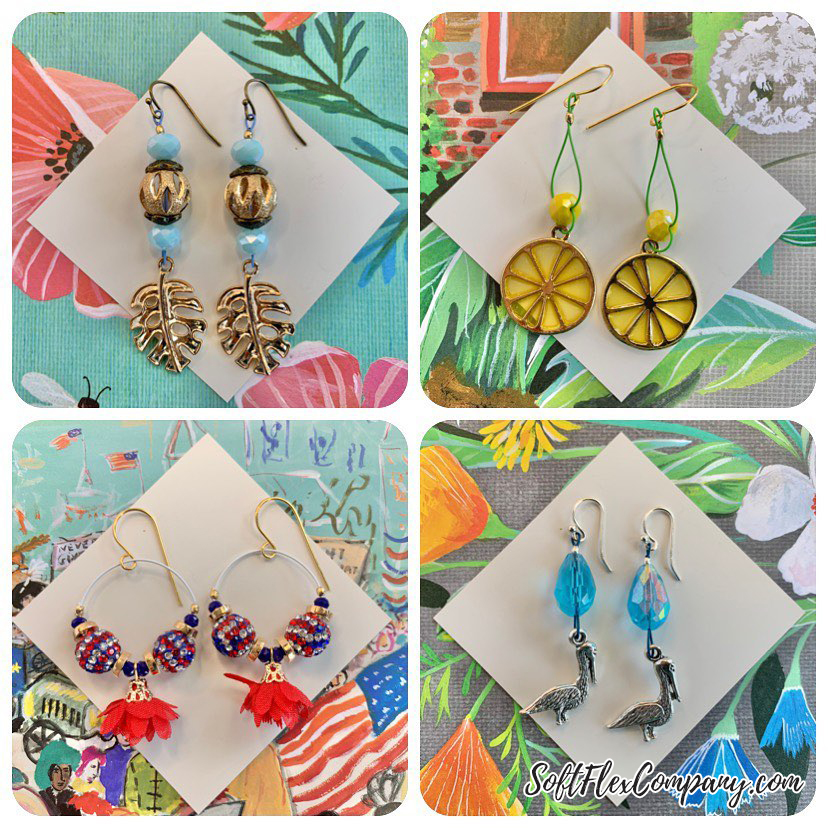 Check out our 30 second jewelry tutorials on Soft Flex Company's Instagram Reels! Master a new technique in minutes. These videos move quick but are easy to follow. You will get a sense of how to use your tools and finish your crimps securely. If you need more assistance, make sure you check out our YouTube catalog for deeper dives into jewelry making education. Become a better beader today!
Soft Flex Company Customer Appreciation Week: July 26 - 30
Check out this video for more information about our upcoming Customer Appreciation Week, July 26 - 30, 2021!

This special event will have 15 virtual beading events and classes throughout the week in the Soft Flex VIB Studio Facebook Group. There will be FREE live jewelry making classes all week, but you can buy the make-along kits from each presenter! We teamed up with local bead stores across the country to bring you multiple fun and unique classes each day. We curated this event as a way to say THANK YOU to you, our amazing customers and beading community as well as 9 of our loyal bead store customers, who work hard to sell our products. Guests will include Allegory Gallery, The Bead Place, Star's Beads, Just Bead It!, Mirrix Looms, Design & Adorn, Kellie's Bead Boutique, The Bead Gallery and SilverSilk & More.
Make Jewelry with 12mm Vintage Crystals and 2-Hole Carrier Beads

Kristen showed us how to make some lovely jewelry designs this week. Her episode of Free Spirit Beading taught us how to make earrings and bracelets with crystals and 2-hole carrier beads. She used tassels and decorative clasps to enhance the jewelry pieces she created. You need to see this talented artist at work. Kristen manages to make some extraordinary designs with common beads. She also shows you how to turn simple beads into gallery pieces. All of the supplies used in her videos are affordable and can usually be found on our website (she does like to feature artisan pendants and beads once in awhile they we do not carry).
Carrier beads were designed to help people that enjoy peyote stitch. These beads 'carry' or hold a loop of peyote stitching. This simple bead allows a peyote stitcher to create an elaborate design with ease and skip some of the headaches caused when using long lengths of thread or beading wire. Peyote stitch, it is an art that has been around since ancient times. It has been unearthed all over the world, but it ended up taking its name from designs used during Native American peyote ceremonies. These 2-hole beads can be used for peyote or just stringing beaded jewelry. 2-hole beads are fantastic for multi-strand beaded designs or creative embellishments, like beaded focals.
From Kristen:
This week on Free Spirit Beading with Kristen Fagan, we simply strung 12mm vintage crystal beads with large 2-hole carrier beads on white Soft Flex beading wire for a bold, modern bracelet design. Then, we made some cute tassel earrings to match! This design uses larger beads however, the technique used helps keep the bracelet at a comfortable weight. Join me live for a jewelry making tutorial on Soft Flex Company's YouTube channel on Mondays!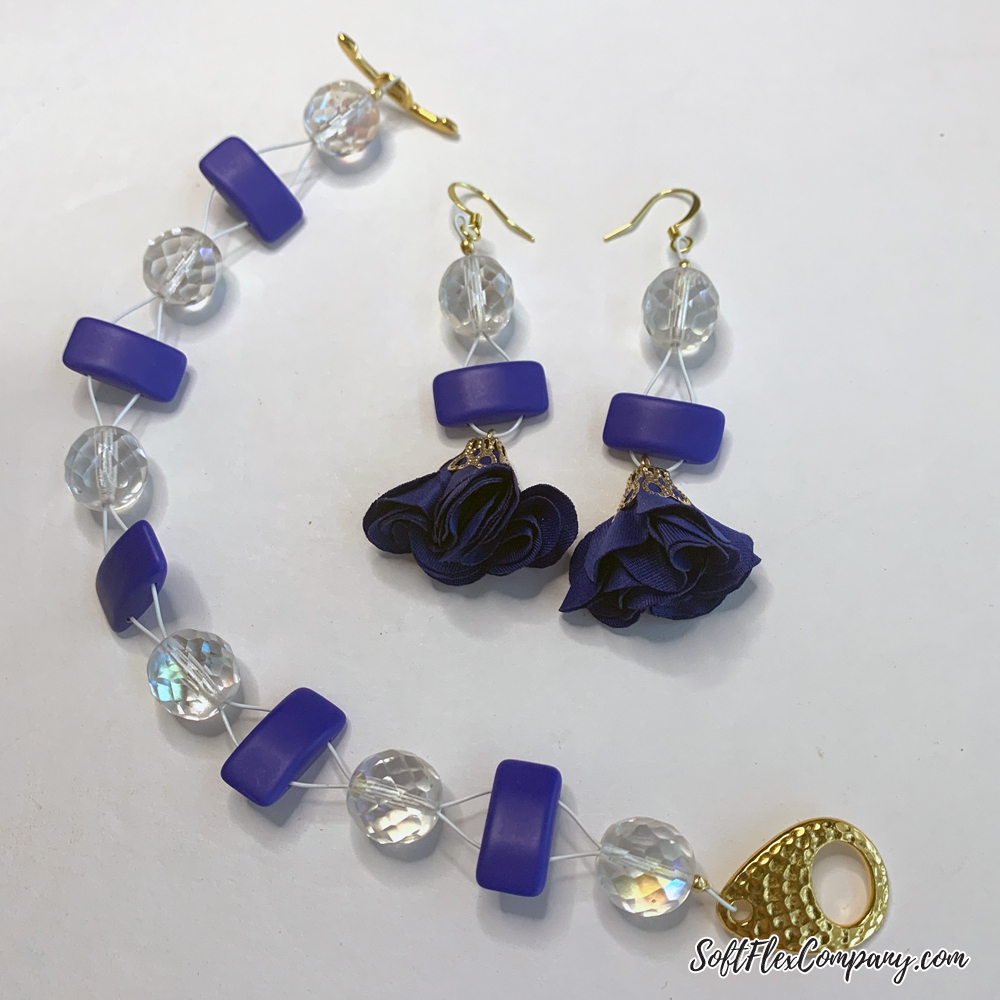 Soft Flex .019 Medium Beading Wire - White Quartz
Czech Glass 2-Hole Carrier Beads
12mm Vintage Czech Crystal Beads
Tassels
Hammertone Ellipse Toggle Clasp
2x2mm Crimp Tubes
Crimping Pliers
Cutters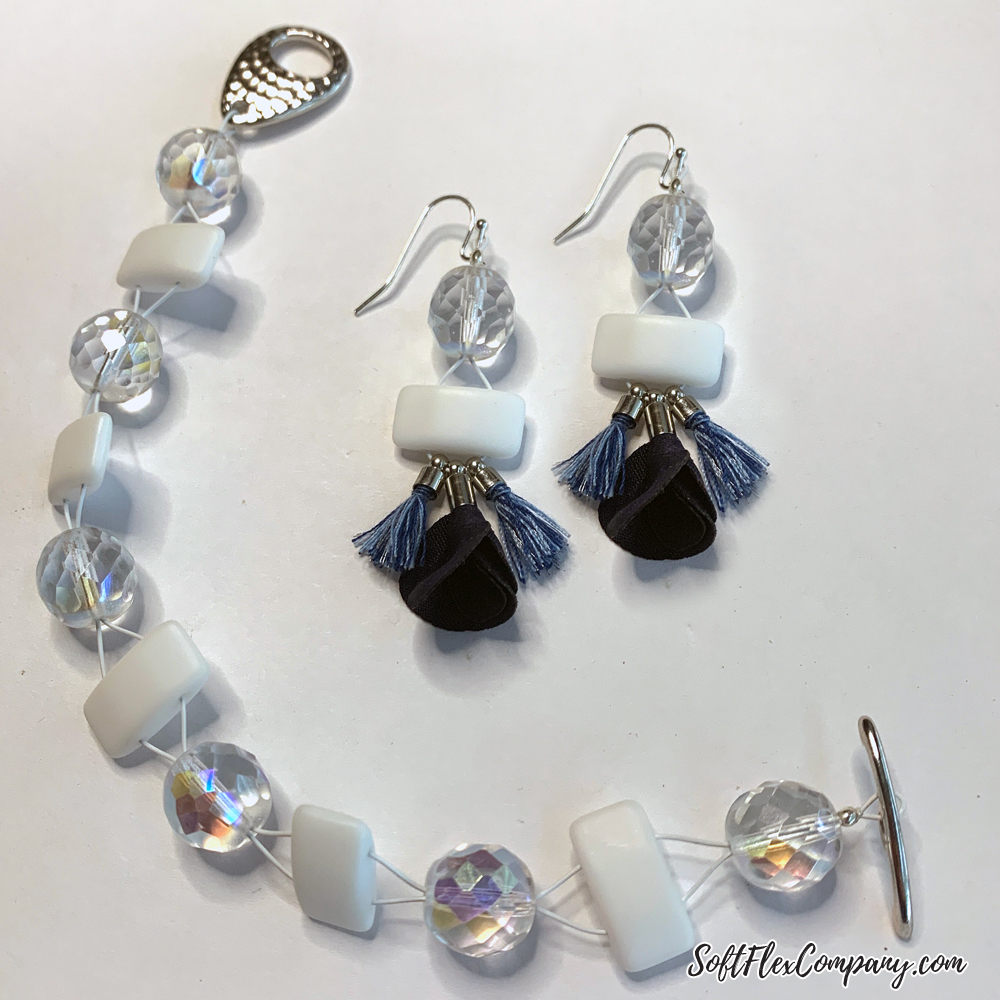 Bee Kind Beading Design Kit Reveal - Making Jewelry is Easy and Fun!
We were buzzing about Kit Day this week. Bee Kind was our recent kit. We unboxed this beautiful batch of sweet beads on Facebook and made jewelry along with a colony of busy beaders. Sara made a magnificent necklace during the unboxing. She followed that up, after the show, with earrings on our Instagram page.
Bees have graced cultures and mythology. They are a powerful symbol of good luck, mindful living, and industry. Bees rally around their royalty to protect and shield them. Bees are critical cross-pollinators, we owe much of our food production and plant growth to their vital roles. Bees have graced us with mead - the drink of the gods. Bees have sweetened our lives with a natural miracle food that never expires - honey! Bee Kind and pay tribute to this gentle harvester.
Our jewelry making kits are themed collections of beading supplies. Inside each kit you will find all of the beading wire, all of the components, and all of the beads you need to design a bunch of jewelry. Each kit follows a process. We brainstorm an intriguing theme. We then curate a selection of colorful beads and beading wire that broadcast the theme. We offer exclusive beads that you will only find in the kit. We often add surprises that really make the kit much more valuable than the price tag. Every kit is a mix of wonderful. Other than crimping pliers and cutters, the kits are self-sufficient and you will not need anything else to finish your jewelry. Kits are wonderful gifts for up and coming bead stringing designers. Kits are perfect for restocking a beading toolkit. Supplies are limited and the demand can be really strong depending on the theme, so make sure you grab one quick!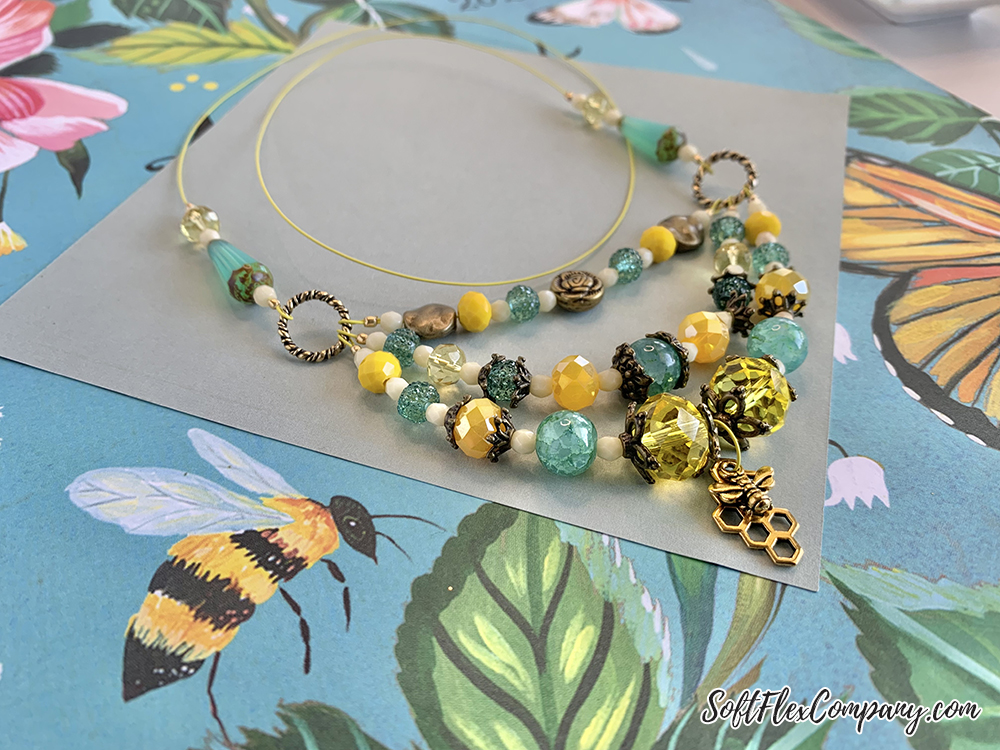 Bee Kind Design Kit
Soft Flex Beading Wire, .019 Diameter in Yellow Lemon Quartz
2x2mm Crimp Tubes
Magical Crimping Pliers
Cutters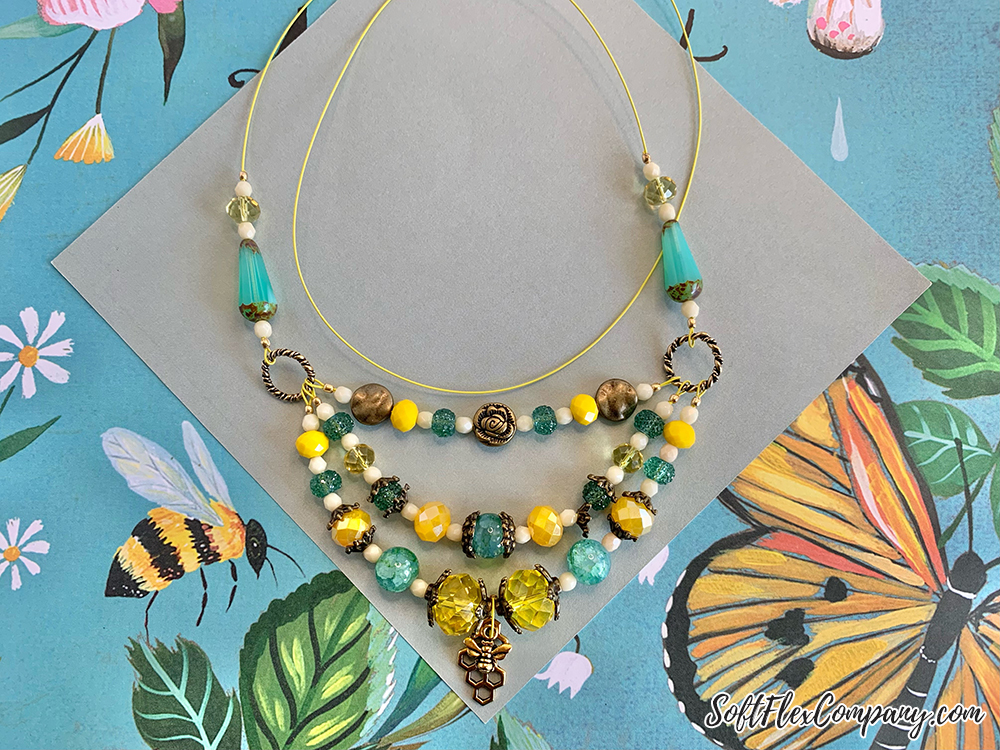 DIY Necklace: How to Make a Long Beaded Pendant with Jewelry Chain and SilverSilk Flat Mesh
Nealay Patel is the owner of SilverSilk & More. SilverSilk is a knitted wire jewelry chain. But, it is like no other jewelry chain out in the craft market. SilverSilk is made by many tiny latch-hook needles that spin around with wire, intricately machine-stitching the wire into an elegant yet strong and supple knitted wire chain. This knitted wire stitchwork offers the crafter new and unusual ways to use it. You can string large-hole beads on it, sew through it, wire-wrap it, glue it, put it in resin or just leave it as a draped jewelry chain. We love SilverSilk chain, it is the perfect complement to Soft Flex Craft Wire or beading wire. These beading elements can be interwoven and wire wrapped into exciting new jewelry. Design something elegant and rich today with these two stringing options. Your finished jewelry will look like you bought it from a high end gallery!
From Nealay:
Flat Mesh is a type of jewelry chain that can be dressed up with intricate beading, or made for a casual, every-day look. In this tutorial, I'll show you how to easily wire-wrap chain and beads to make a long, beaded pendant with a beaded tassel. This will all be suspended from SilverSilk Flat Mesh and I'll show you how to crimp a Flat Mesh crimp too.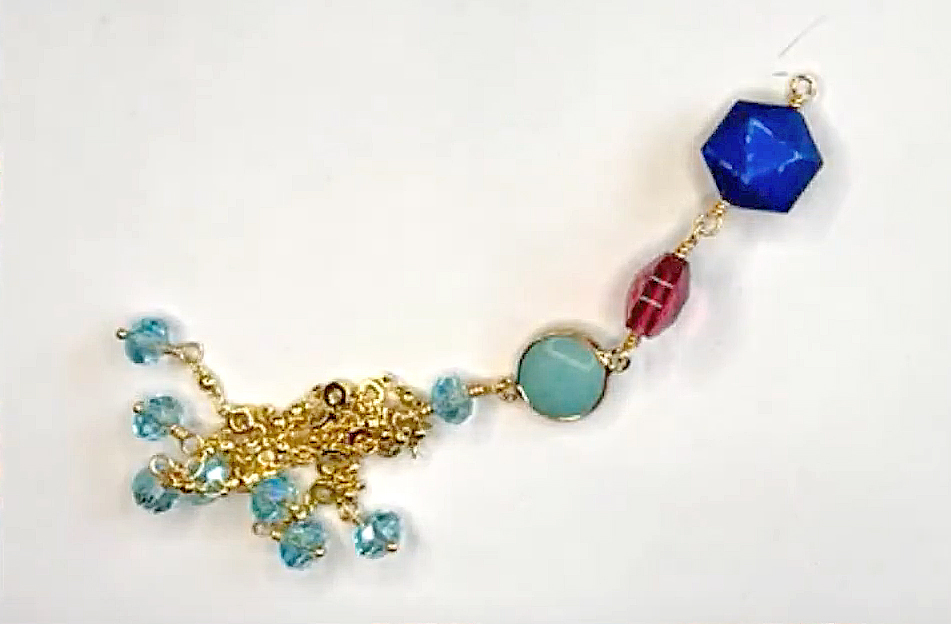 SilverSilk Flat Mesh
Soft Flex Craft Wire - 20 Gauge
Soft Flex Craft Wire Silver Plated - 20 Gauge
Soft Flex Craft Wire - 26 Gauge
Soft Flex Craft Wire Silver Plated - 26 Gauge
Flat Mesh Crimp
Beads
Head Pins
Cutters
Round Nose Pliers
Chain Nose Pliers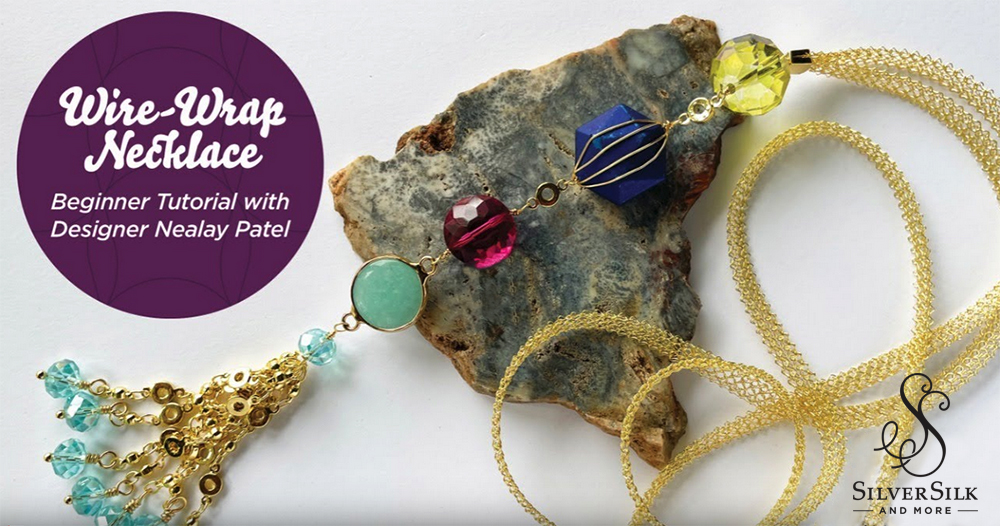 Be sure to mark your calendars for every Tuesday, 5:30pm CST and hop over to facebook.com/groups/silversilk to watch Nealay's videos live and ask questions.
Nealay's channel is dedicated to learning how to make high quality jewelry with SilverSilk with an emphasis on design. You can follow his journey here:
www.instagram.com/silversilkandmore
www.facebook.com/silversilkandmore
Or join his Silkies group and be a part of the conversation www.facebook.com/groups/silversilk
Join our Facebook group – VIB. Stay in the know. Stay up to date. From our bead shows to our video shows and sales, you can stay in touch with us. The community is full of artistic and helpful beaders and crafty people. Inspire and be inspired. Share your pictures and get the beading bug from others!
Visit the Soft Flex Company YouTube Channel!
---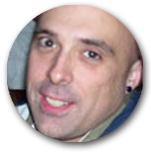 Blog contributor Thomas Soles loves Jazz Age writers and crunchy french fries. His favorite gemstones are Lapis and Pietersite. His favorite hobby is day dreaming. And his favorite mustache is Freddie Mercury's. As you can see, he has a healthy (or possibly unhealthy) sense of humor. You can write to him at Thomas@SoftFlexCompany.com