Love is in the air! Valentine's Day is almost here. The perfect time to create a handmade Valentine's gift for your loved ones and gal pals. We have the cutest earring ideas for you this week. If Cupid's arrow missed it's mark this year, make jewelry and spoil yourself! We have some fantastic free jewelry ideas for you. Stay in fashion with our look at Pantone's Color of the Year. Make a Mala necklace. Make amazing knitted jewelry. Join us for a look back at our week in jewelry.
Kristen showed us how to make a lovely collection of Valentine's earrings. These adorable earrings are super easy to make. You can create a new pair in minutes. Give everybody you love some jewelry! Sara showed off our latest Pantone color matched products. Make jewelry that is trending in the fashion world. Nealay showed us how to make a gorgeous necklace with knitted hollow mesh chain from SilverSilk. Finally, we are taking a look at a chakra mala necklace. Joyce, from Just Bead It showed us how to create a stunning piece of jewelry that is loaded with spirit. Let's make jewelry!
Don't miss the world's biggest online bead show!
The Great Bead Extravaganza is an online bead show. If you have never been able to visit a bead show, this is just like the real thing. And you can visit from the comfort of your couch! This blowout bead show is a collection of bead stores and designers. Learn how to make jewelry and find big discounts and sales. Even better - this is your chance to find a store you may have never heard of. Join the fun! If you missed the first Great Bead Extravaganza or just want to relive the memory, make sure you read our blog - The Great Bead Extravaganza.
2021 Pantone Color of the Year Czech Bead Mix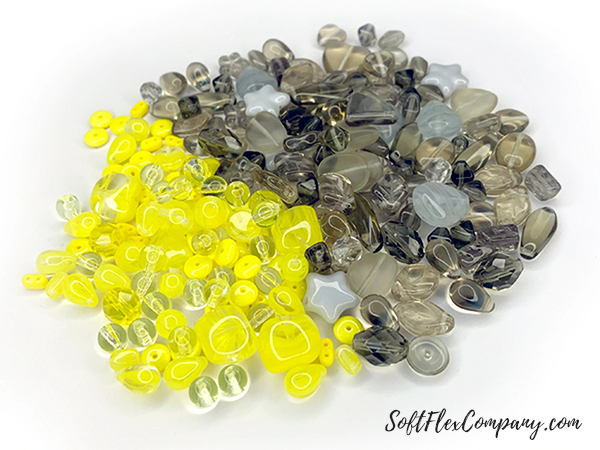 Celebrate Pantone's Color of the Year with our latest Bead Mixes. Pantone chose two colors to represent this year. Illuminating Yellow and Ultimate Gray. We have color matched Pantone's selection with these beautiful beads. We used some artistic liberty, but we feel we captured the essence of the colors wonderfully. Design with color in mind and make jewelry that is fashion forward. Pantone is the authority on trending color. (Beading Wire Sold Separately).
These mixes are a custom assortment of unique bead shapes and sizes in our Pantone Illuminating Yellow and Ultimate Gray color way. Due to the random selection, there may or may not be exact matches of bead shapes and colors, perfect for "bead soup" and multi strand mixed bead designs!
" The selection of two independent colors highlight how different elements come together to express a message of strength and hopefulness that is both enduring and uplifting, conveying the idea that it's not about one color or one person, it's about more than one. The union of an enduring Ultimate Gray with the vibrant yellow Illuminating expresses a message of positivity supported by fortitude. Practical and rock solid but at the same time warming and optimistic, this is a color combination that gives us resilience and hope. We need to feel encouraged and uplifted, this is essential to the human spirit."
~ Leatrice Eiseman, Executive Director of the Pantone Color Institute.
Supplies are very limited. Don't miss out!
Jewelry Making Videos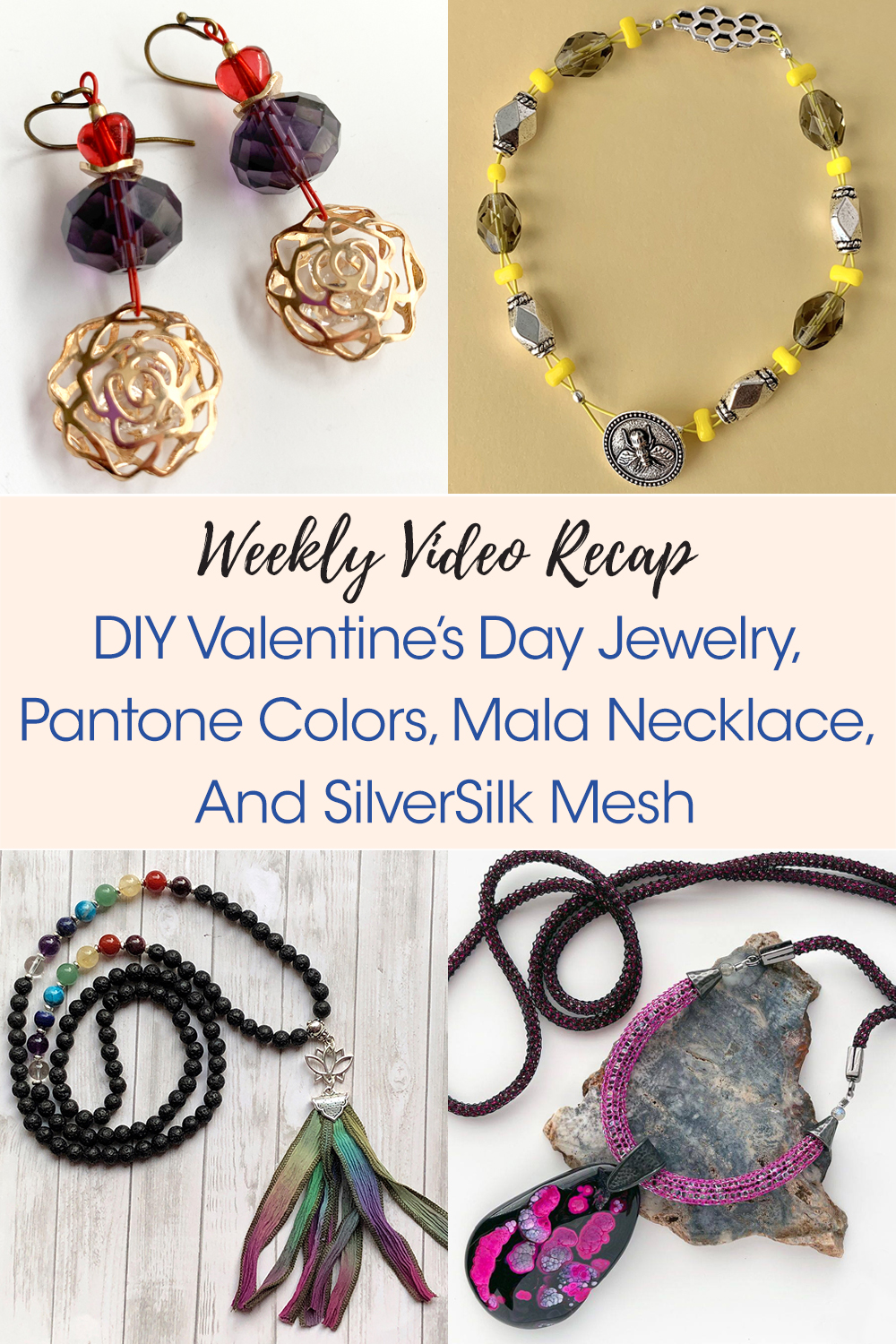 4 DIY Beaded Earring Design Ideas for Valentine's Day
This week on Free Spirit Beading, Kristen showed us how to make earrings, using Soft Flex Wire and beads. Making homemade earrings doesn't have to mean making simplistic designs. You can make gallery quality earrings with ease - all you need are a couple tools, wire, and findings. Soft Flex earrings are so quick and easy to make that you will be able to design a new pair of earrings for every occasion and holiday. You need very few resources. A tiny length of wire and a couple beads and you have a new set. This is an inexpensive and exciting way to create gifts for all of your friends on Valentine's Day. If you are sitting this holiday out, consider your gathering your girlfriends for Galentine's Day on February 13th. If you are quarantined or isolating, this is a great craft to share on FaceTime or Zoom!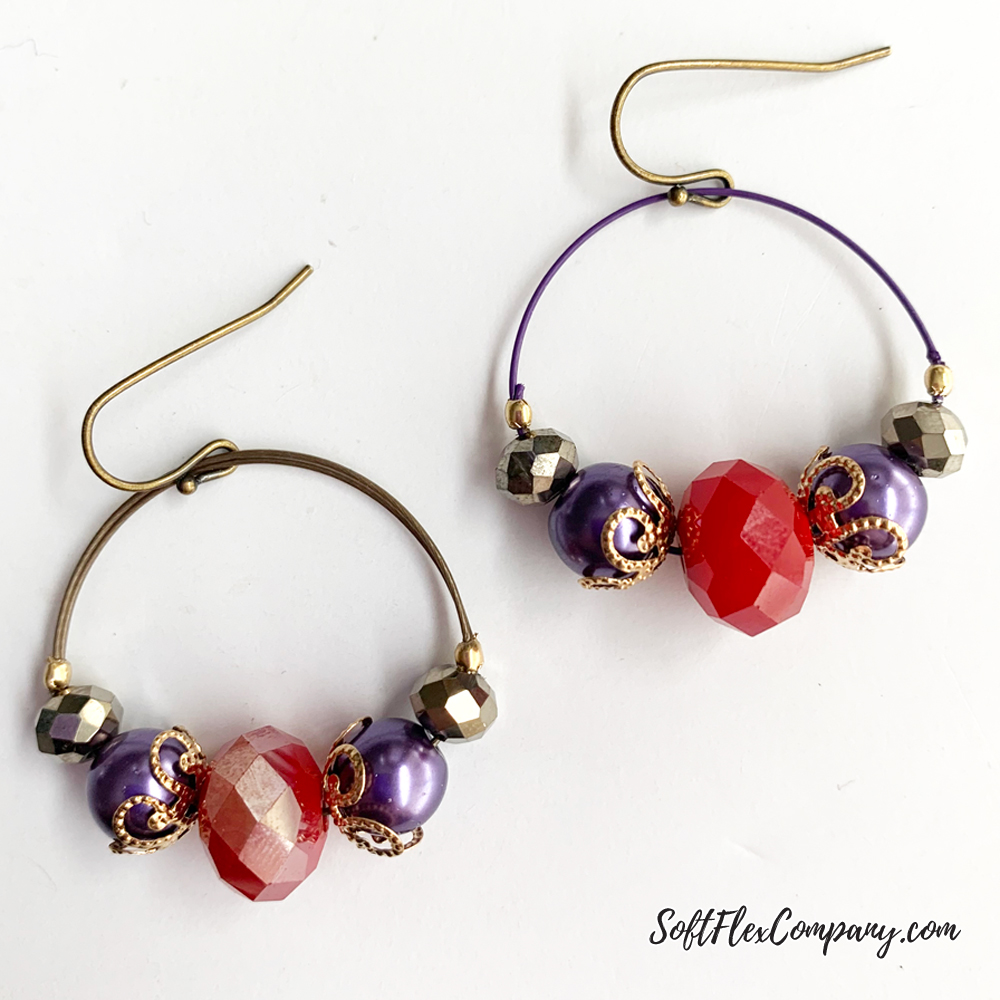 From Kristen:
Get passionate about making beaded earrings. We explore combining different shapes and colors of beads and beading wire to create quick earrings. These DIY earring designs are perfect for celebrating your gal pals for Galentine's Day and sweethearts for Valentine's Day! You'll learn how to make dangle and hoop earrings with beads, flexible beading wire, crimps and ear wires.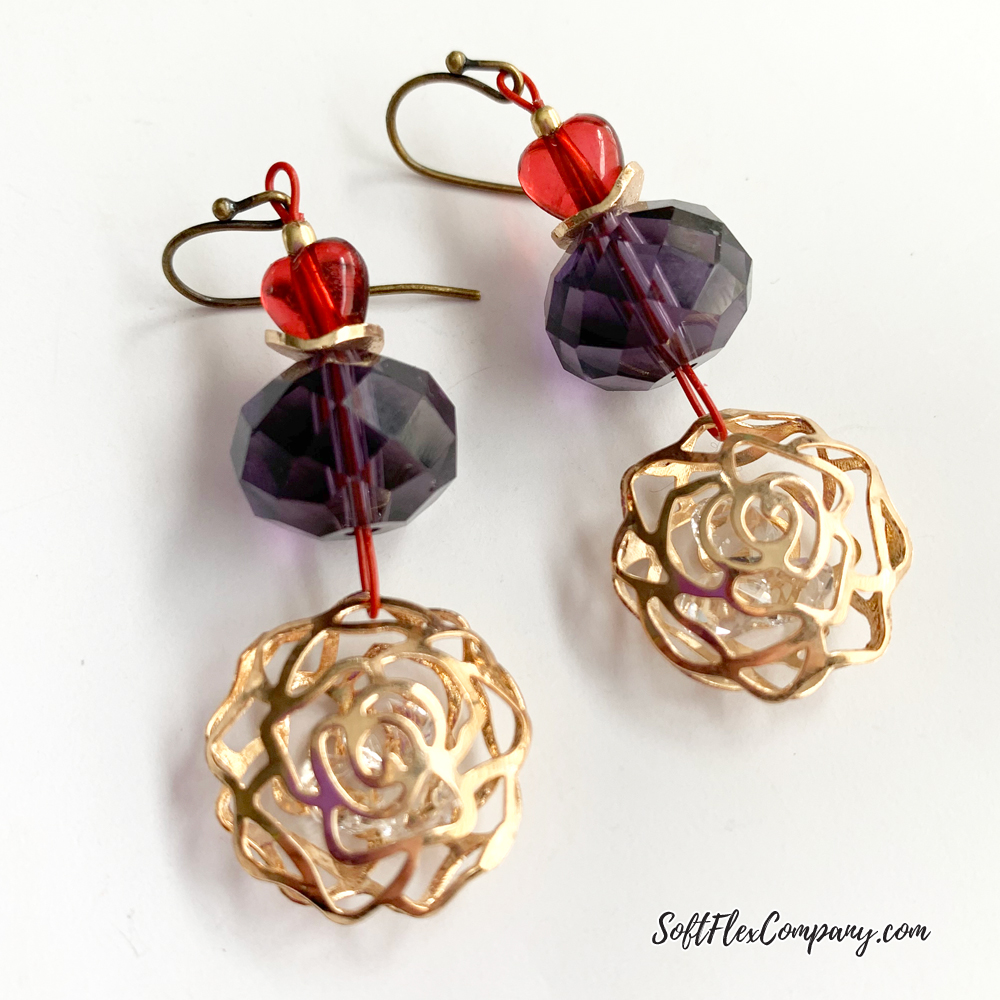 Valentine Passion Trios Beading Wire Pack
Valentine Passion Bead Mix
2x2mm Crimp Tubes
Crimping Pliers
Cutters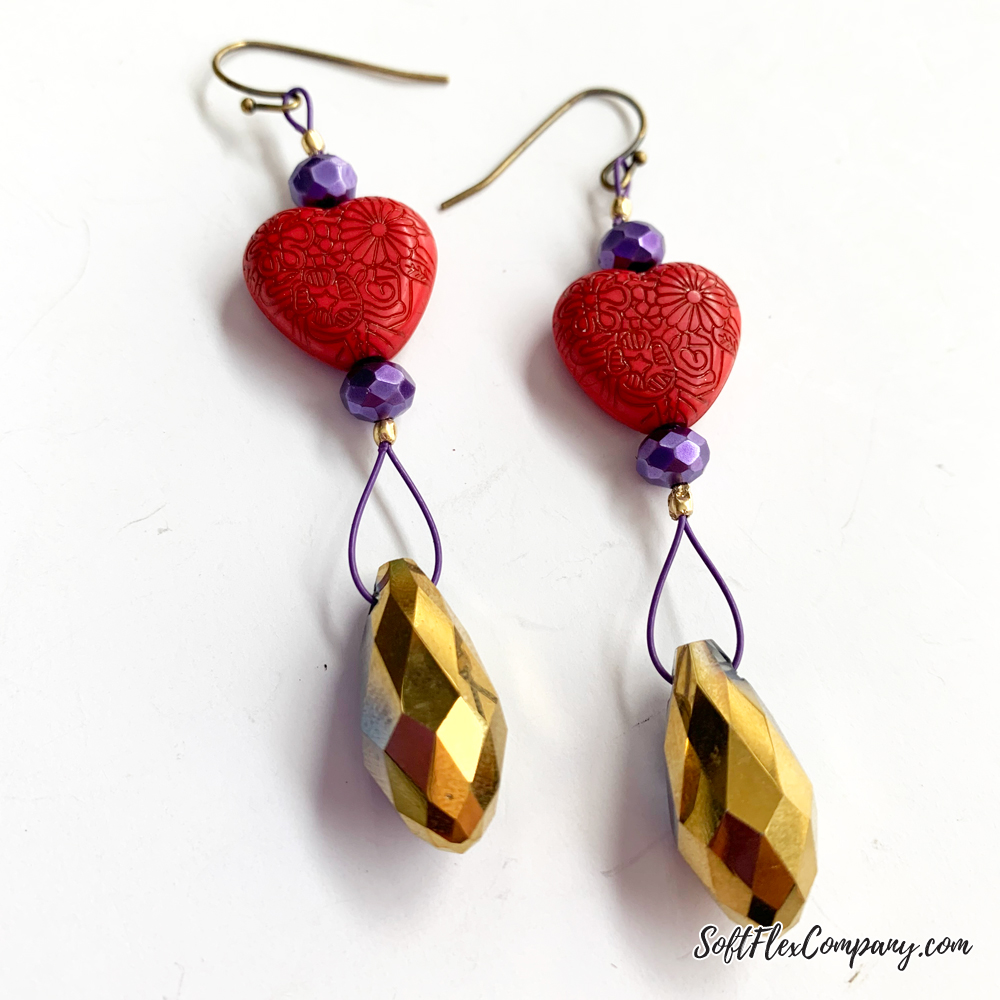 Dangles, hoops, tassels, and beads. Oh my! So many fun ways to make jewelry. Learn how to make earrings at home. You do not need to spend a lot of money to look absolutely amazing!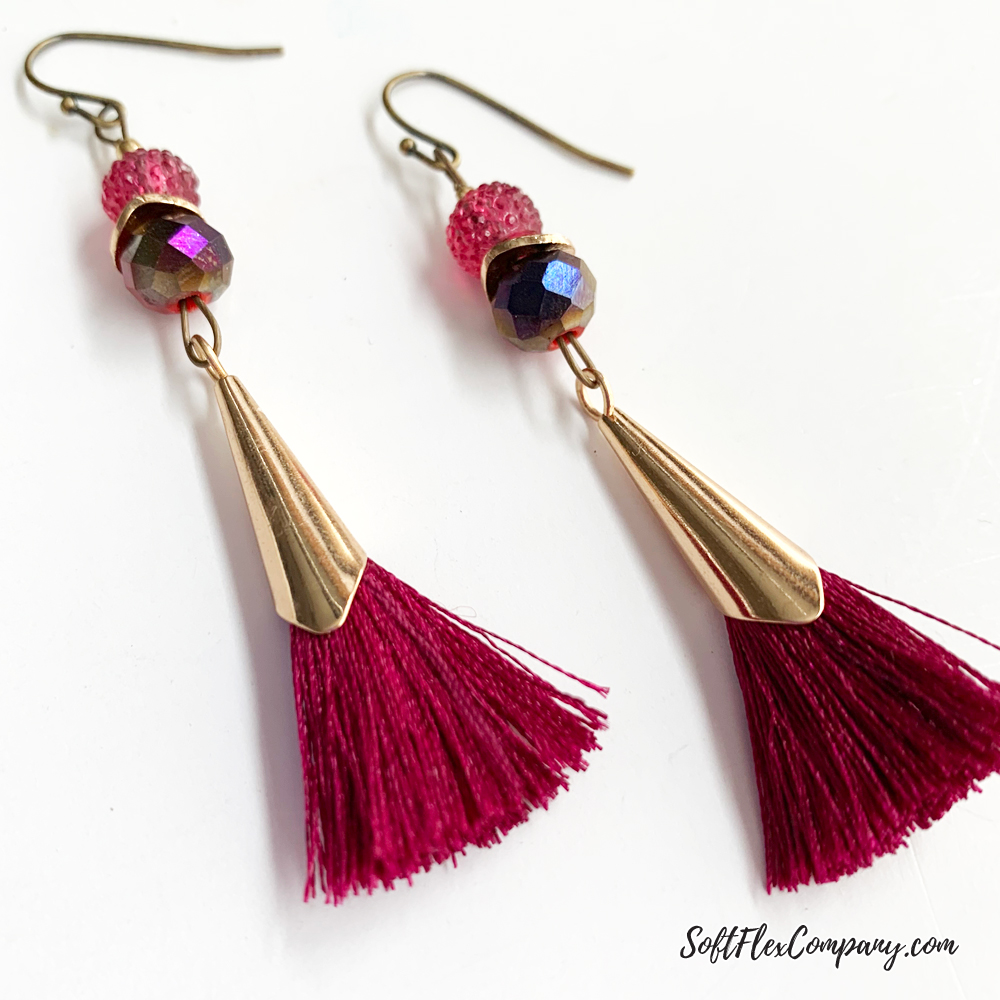 Pantone Jewelry! Ultimate Gray And Illuminating Bracelets And Earrings

Sara filmed a fun segment this week. If you love bracelets, you are going to want to see how simple it is to make a bracelet with Soft Flex Beading Wire. She also took time to show off our color matched Pantone collection. Ultimate Gray and Illuminating (yellow) are the Pantone Colors of the Year. Color match your next bracelet and make a piece of jewelry that is fashionable and trending!
TierraCast Bee Buttons and Honeycombs are perfect for a gray and yellow colorway. What a fun choice for a Pantone color match! Show your love for the bees and make a cute necklace for a friend. Make a piece of bee jewelry for your girlfriends or family members. If you love honeybees and want to promote awareness of these endangered little harvesters, a piece of bee themed jewelry is a great way to spark a conversation.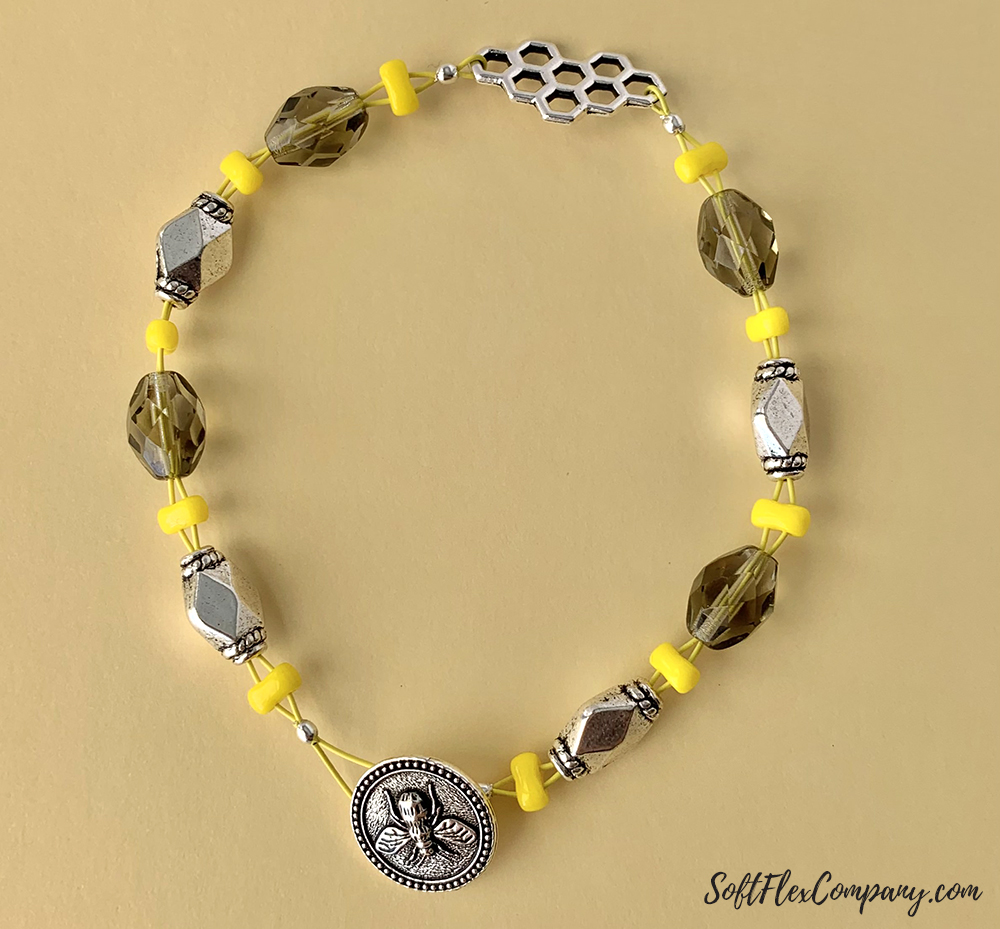 2021 Pantone Color of the Year Czech Glass Bead Mix
2021 Pantone Color of the Year Ultimate Gray Bead Mix
2021 Pantone Color of the Year Illuminating Yellow Bead Mix
2021 Pantone Color of the Year Duo of Beading Wire - Ultimate Gray and Illuminating Yellow
TierraCast Honeycomb Links
2x2mm Crimp Tubes
Crimping Pliers
Cutters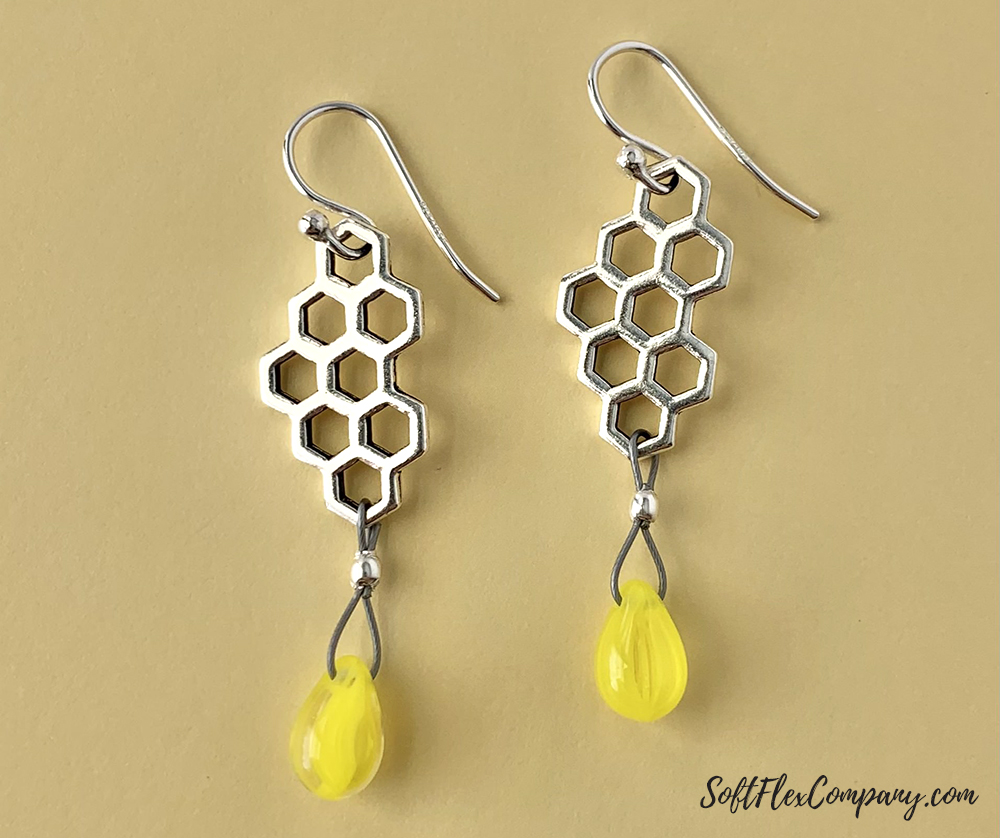 Nealay FB Video: How To Fill Hollow Mesh With Your Fave Gemstones

Nealay made a necklace that really pops! This elegant necklace is perfect for a sophisticated Valentine's Day party. If you really want to spoil somebody, this delicious piece of jewelry is sweeter than candy! If you want to buy all of the items to make this necklace, you can visit SilverSilk and purchase this collection in a kit - the Perfectly Pink Designer Kit is absolutely stunning.
From Nealay:
Let's get out ALL the pink beads, SilverSilk and stones and make a spectacular design with a mixed media feel. I'll show you how to fill Hollow Mesh with your fave gemstones or pearls and fashion a necklace with a dark pink custom made Pearlesque Chain.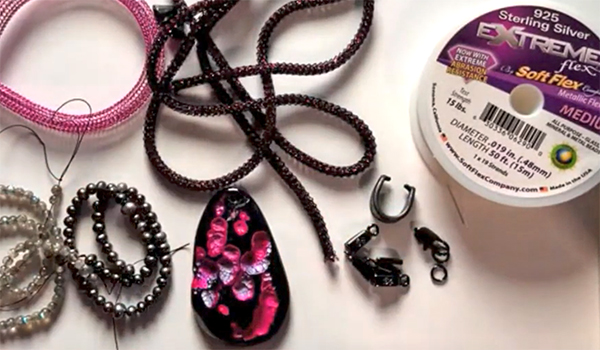 Perfectly Pink Designer Kit
SilverSilk Pearlesque Hollow Mesh
Soft Flex Beading Wire, .019 Diameter
Beads
2x2mm Crimp Tubes
Cutters
Round Nose Pliers
Chain Nose Pliers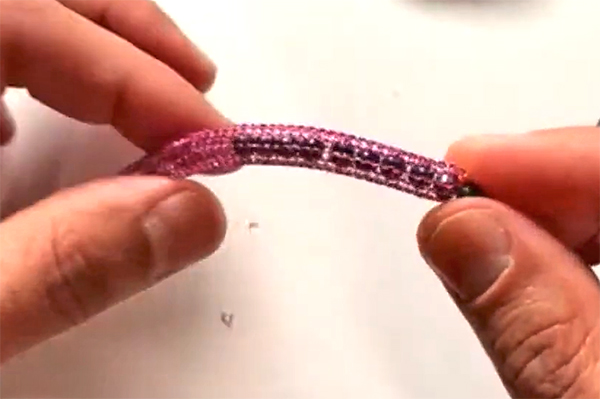 Be sure to mark your calendars for every Tuesday, 5:30pm CST and hop over to facebook.com/groups/silversilk to watch Nealay's videos live and ask questions.
Nealay's channel is dedicated to learning how to make high quality jewelry with SilverSilk with an emphasis on design. You can follow his journey here:
www.instagram.com/silversilkandmore
www.facebook.com/silversilkandmore
Or join his Silkies group and be a part of the conversation www.facebook.com/groups/silversilk
Just Bead It - Just Bead It Free Facebook Live Virtual Beading Class
Joyce Trowbridge is the owner of Just Bead It. Just Bead It was a local bead store that operated in Concord, California. Joyce ran her bead store for seventeen wonderful years. Unfortunately, her business was one of millions that failed when hurricane COVID crashed into us. Joyce did not throw in the towel, though. Even if her brick and mortar store was gone, she knew she could maintain an active bead store, online. She is transitioning her catalog of jewelry supplies and beads to her website and Etsy store. She is also taking the classes that she offered in Northern California to a virtual space. You can attend her jewelry making courses on Facebook. You can purchase a kit and make jewelry with her. If you miss a class, you can download the PDF and make the design on your own time.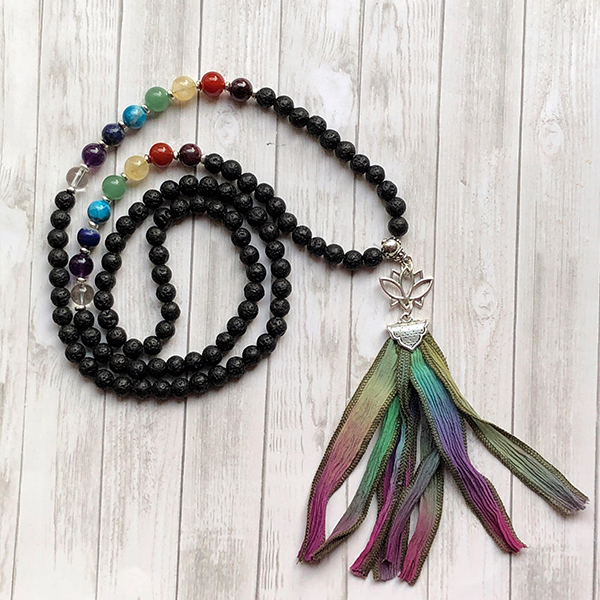 We thought this design was stunning. Follow the video and the images below and make one of your own. If you would like to participate in a class, check the Just Bead It event calendar. For this design, she used Medium .019 Soft Flex Beading Wire. Support her business and buy your Soft Flex Beading Wire from her Etsy shop!
Etsy link to purchase this bead kit: Lotus Chakra Mala Necklace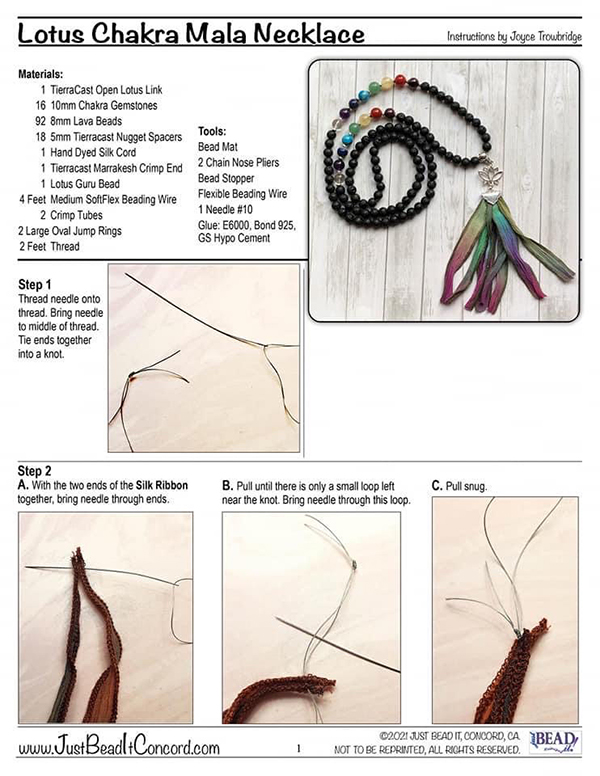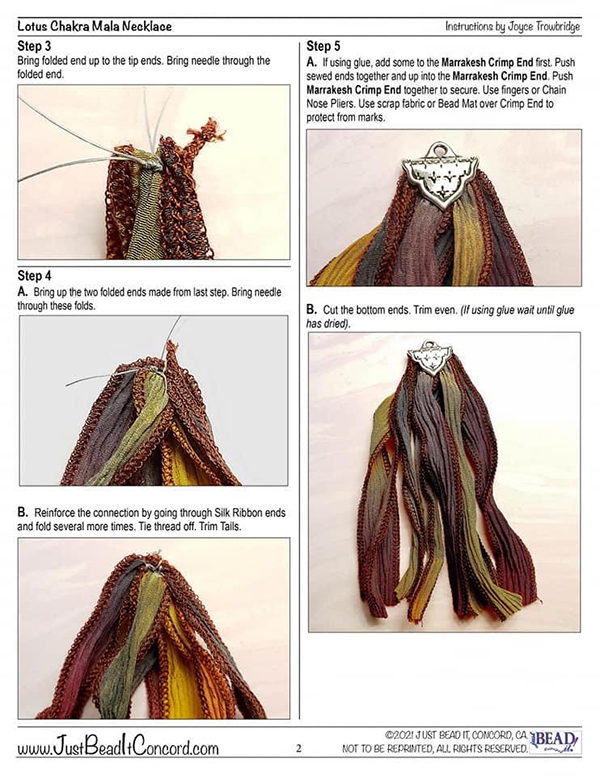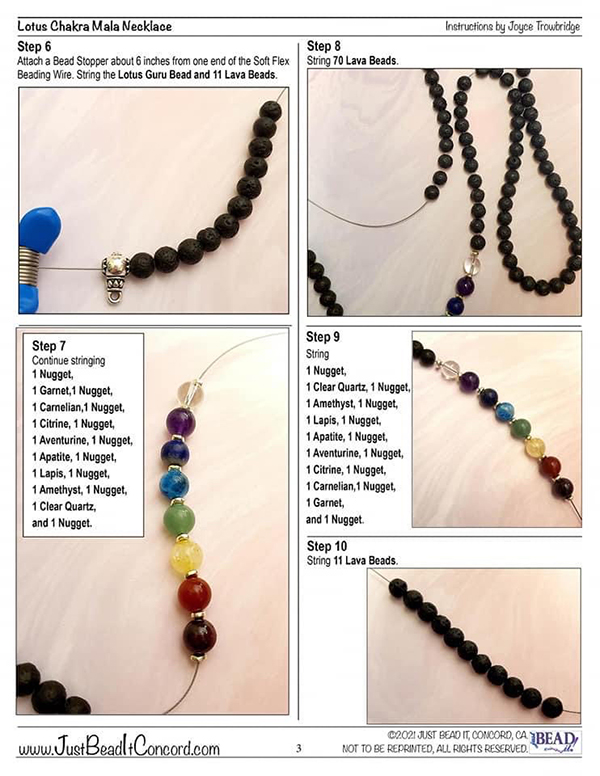 Visit Joyce's Links: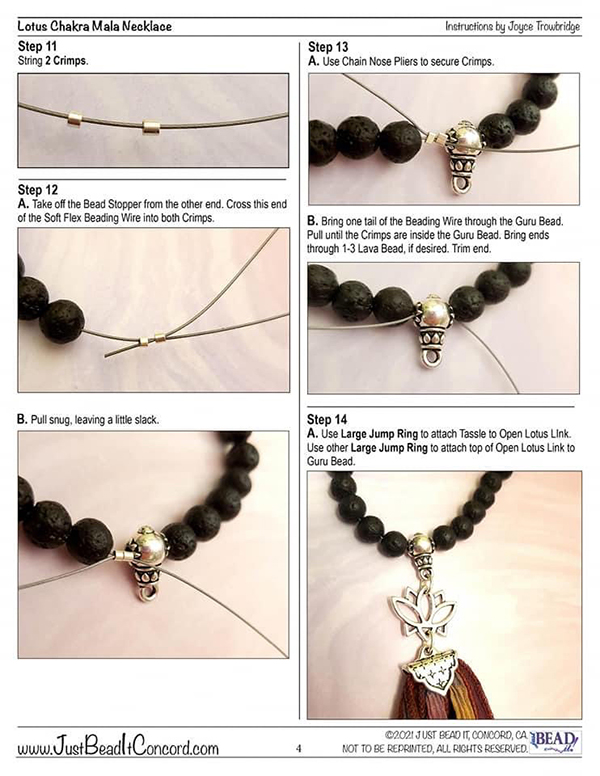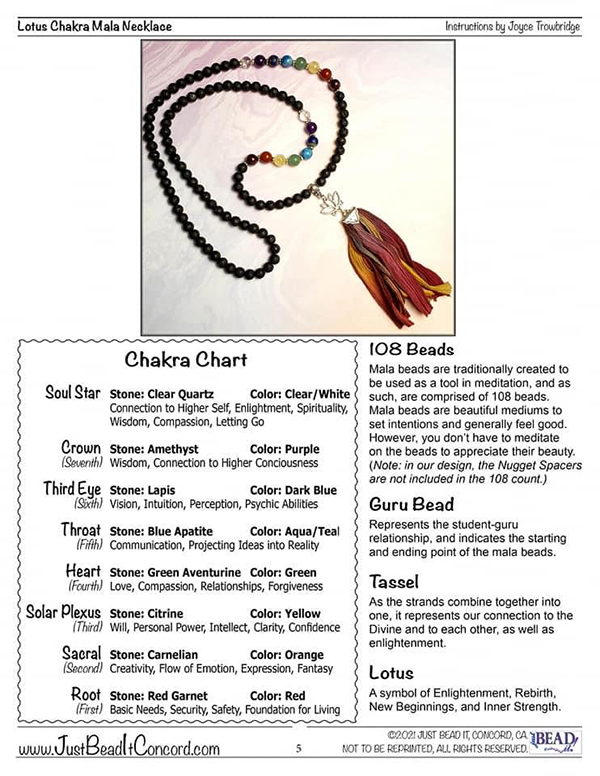 More than beads and supplies, Just Bead It is known for classes. They currently hold virtual beading classes most Saturdays at 2pm PST. Catch them on Facebook Live.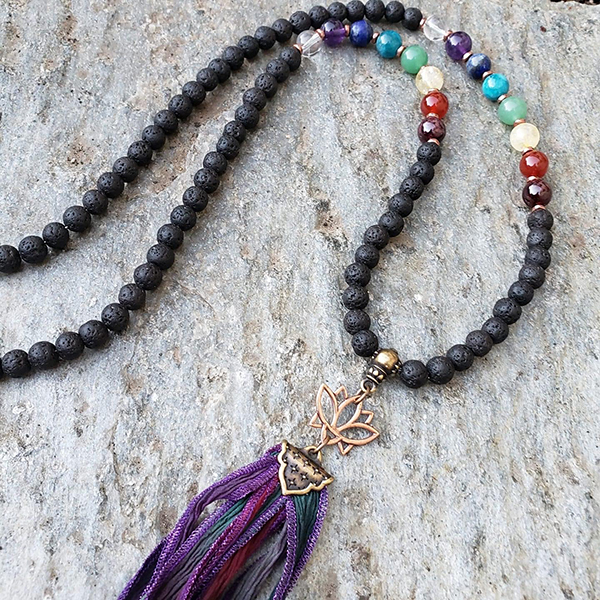 Join our Facebook group – VIB. Stay in the know. Stay up to date. From our bead shows to our video shows and sales, you can stay in touch with us. The community is full of artistic and helpful beaders and crafty people. Inspire and be inspired. Share your pictures and get the beading bug from others!
Visit the Soft Flex Company YouTube Channel!
---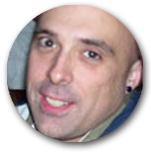 Blog contributor Thomas Soles loves Jazz Age writers and crunchy french fries. His favorite gemstones are Lapis and Pietersite. His favorite hobby is day dreaming. And his favorite mustache is Freddie Mercury's. As you can see, he has a healthy (or possibly unhealthy) sense of humor. You can write to him at [email protected]