What a delightful week! We have some wonderful jewelry making project ideas for you. Want to learn how to work with a loom? Bead weaving on a loom is a fun way to elevate your designs and expand your creative talents. We also showed you how to make bracelets that look like that came from a gallery, on a budget! We have videos on how to make DIY earrings that you will love. And we have an Earth Day project idea for you. Did you celebrate Earth Day? If you want to know how you can take care of mother nature and lessen your footprint on our planet, make sure you check out our links. Let's binge some videos and learn some new jewelry techniques!

This week, Kristen showed us how to make gemstone bracelets. These artisan designs can be made with affordable beads and beading supplies - easy elegance! Check out our Instagram Reels and learn how to use a loom or make a wire wrapped loop in 30 seconds! Sara showed off our latest jewelry making kit. The Dusty Pink Bracelet and Earrings Design Kit has everything you need to make some gorgeous jewelry. Make what Sara makes or create your own signature designs. We had a Live Beading Party with Elena from Mirrix Looms. If bead weaving on a loom is something that interests you, make sure you enjoy our get together. Finally, Nealay showed us how to make earrings that embrace Earth Day. Let's leave our precious planet a place that our grandchildren will love!
Check out our Earth Day blogs: Soft Flex Company's Eco-Friendly Practices and Reduce, Reuse, Restyle
Dusty Pink Bracelet and Earrings Design Kit
Sara custom curated this dusty pink collection of items for making jewelry. Sara filmed a jewelry making video with this kit, live on Facebook. Watch the replay on the Soft Flex Company Facebook page or YouTube channel to see what she made! This jewelry making kit includes gorgeous 4mm diamond cut faceted rondelle Rhodonite beads, TierraCast heart charms, a Czech glass pink button, ear wires, crimps, head pins, and 10 feet each of .010 Very Fine White Soft Touch Beading Wire, .014 Fine White Soft Flex Beading Wire and .019 Medium White Soft Flex Beading Wire.
Rhodonite comes from the word rhodon, which means 'rose' in Greek. Rhodonite is a very supportive stone that works to attract love and ground negative energies.
Since this kit was created by Sara, there is a very limited quantity of items available. Don't miss out!
Jewelry Making Videos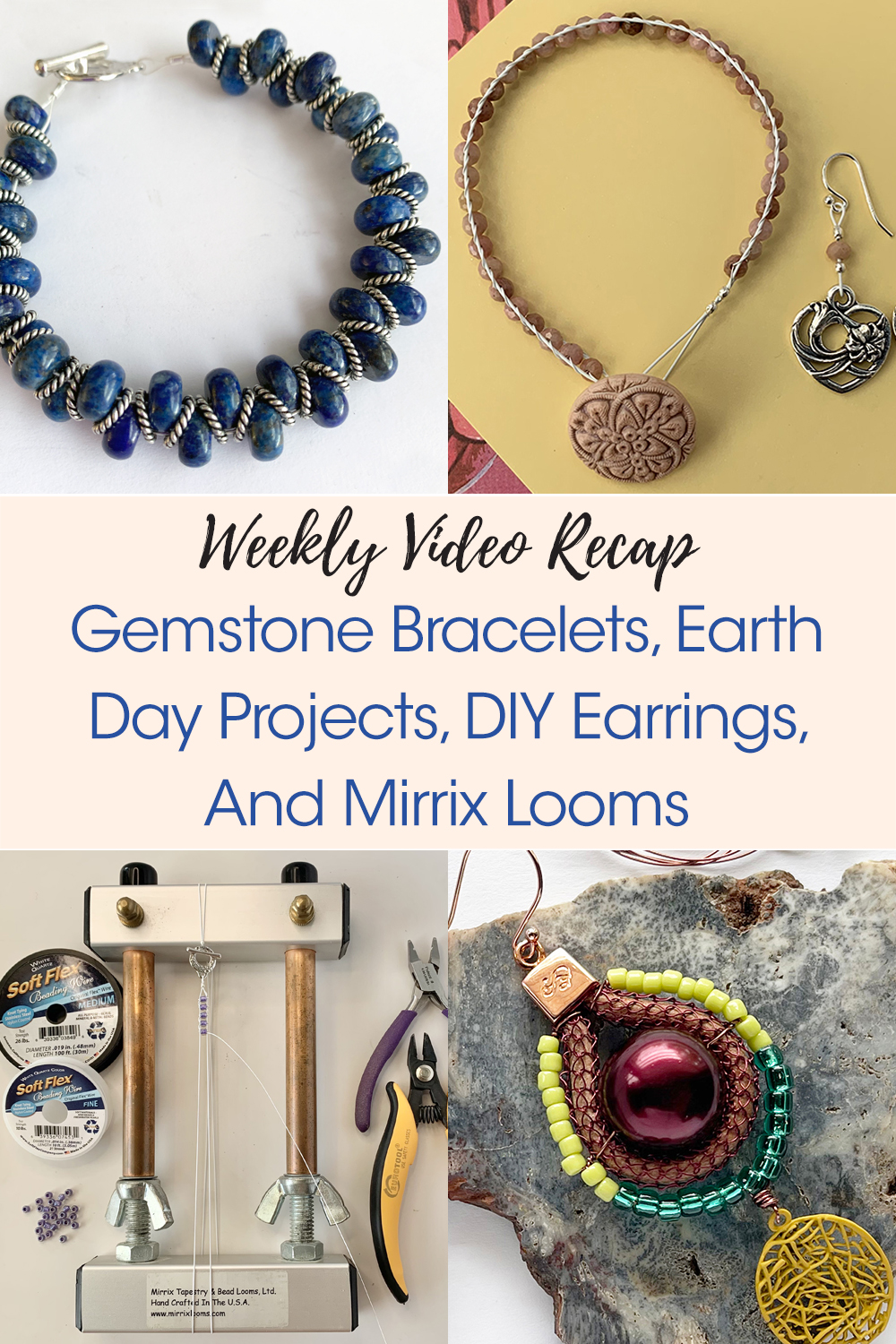 Learn How To Make Jewelry In 30 Seconds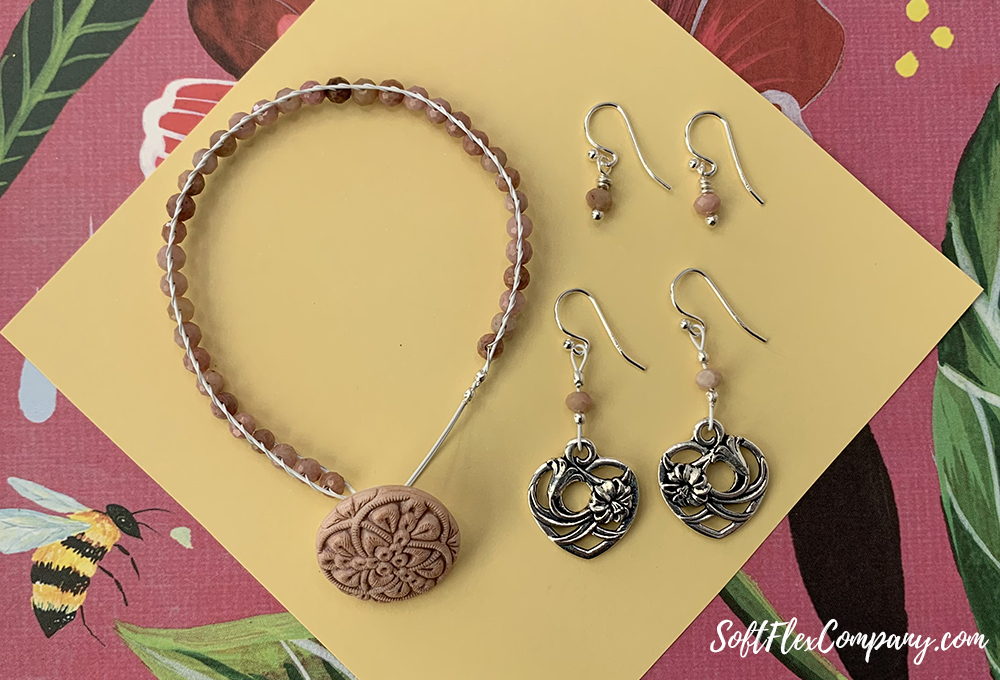 Check out this 30 second jewelry tutorial on Soft Flex Company's Instagram Reels! Sara shows a basic beading pattern on a loom. She also shows you how to make a wire wrapped loop. Use the loop for earrings and other DIY jewelry designs! These quick videos will show you the fundamentals behind the designs. They are great for beginners or anybody that needs some inspiration. If you want to learn more about these techniques, you can follow our more in depth videos. Simple techniques like wire wrapped loops are really easy to grasp with a watch or two. Learn in warp speed! Follow our Reels to see all of our fun designs!
3 Easy Gemstone Bracelets Using Round, Nugget & Rondelle Bead Shapes
This week on Free Spirit Beading, we learned how to make some incredible bracelets. Kristen shows you how you can turn simple beading supplies into artisan jewelry designs. For these stunning pieces, she used beads she bought from our Live Sales. Live Sales are a great way to save some money. She also used jump rings from our Outlet Store. Our Outlet items are products that did not hold up to the scrutiny we place on items that make it to our shelves. There might be a color flaw or a size discrepancy in our Outlet items, but they are always slight and the item is perfectly usable. Our Outlet Store is a fantastic way to save on findings and other supplies! You could also visit our Closeout section and find some deep discounts on products like the Crystal Squaredelles Kristen used. You do not need to be a millionaire to make jewelry that is priceless!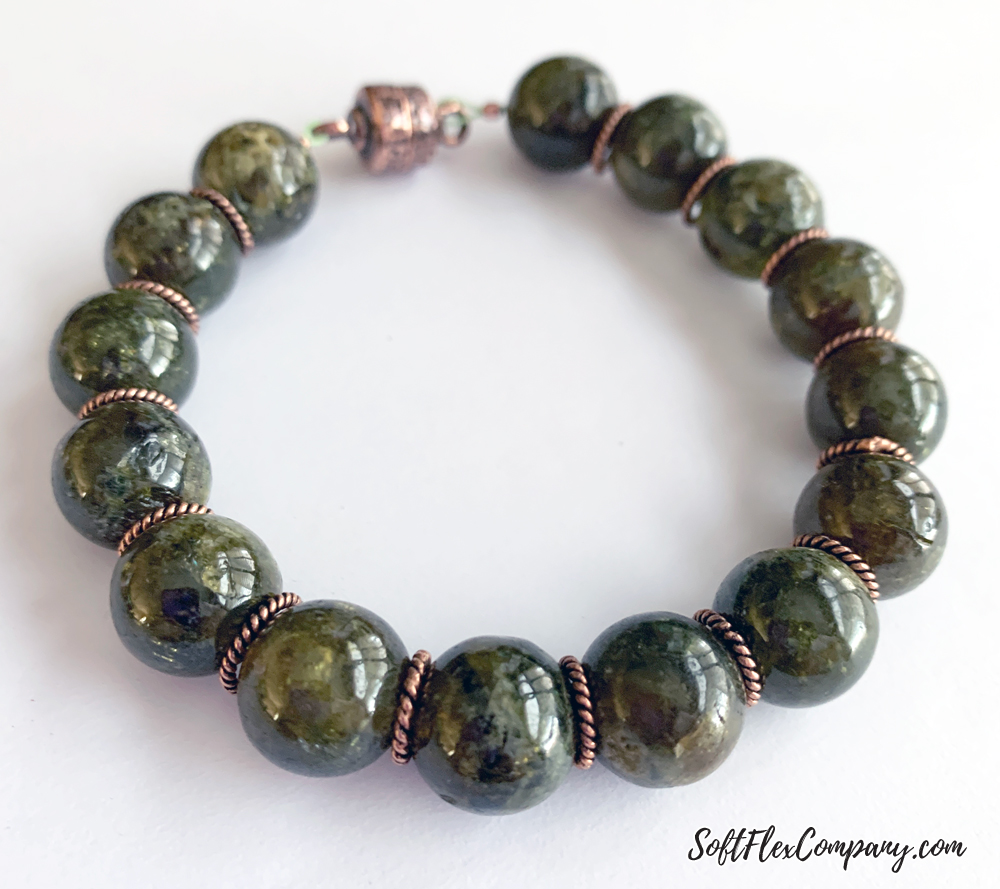 Kristen's videos are always a learning experience. If you are hung up on perfectionism, watching her is a great way to accept your errors and keep on creating. She makes mistakes, like the rest of us, but she never lets one dictate her progress. Most of the time, she tries to incorporate her errors into the final designs. She is a free spirit beader! In this video, she accidentally attached her toggle bar wrong. Thankfully, she caught her slip up and course corrected without having to restring her design. Learn from Kristen. Make a silly slip once in awhile! We can all learn from Bob Ross' words, "We don't make mistakes -- we just have happy accidents."
Join Kristen live for a jewelry making tutorial on Soft Flex Company's YouTube channel on Mondays.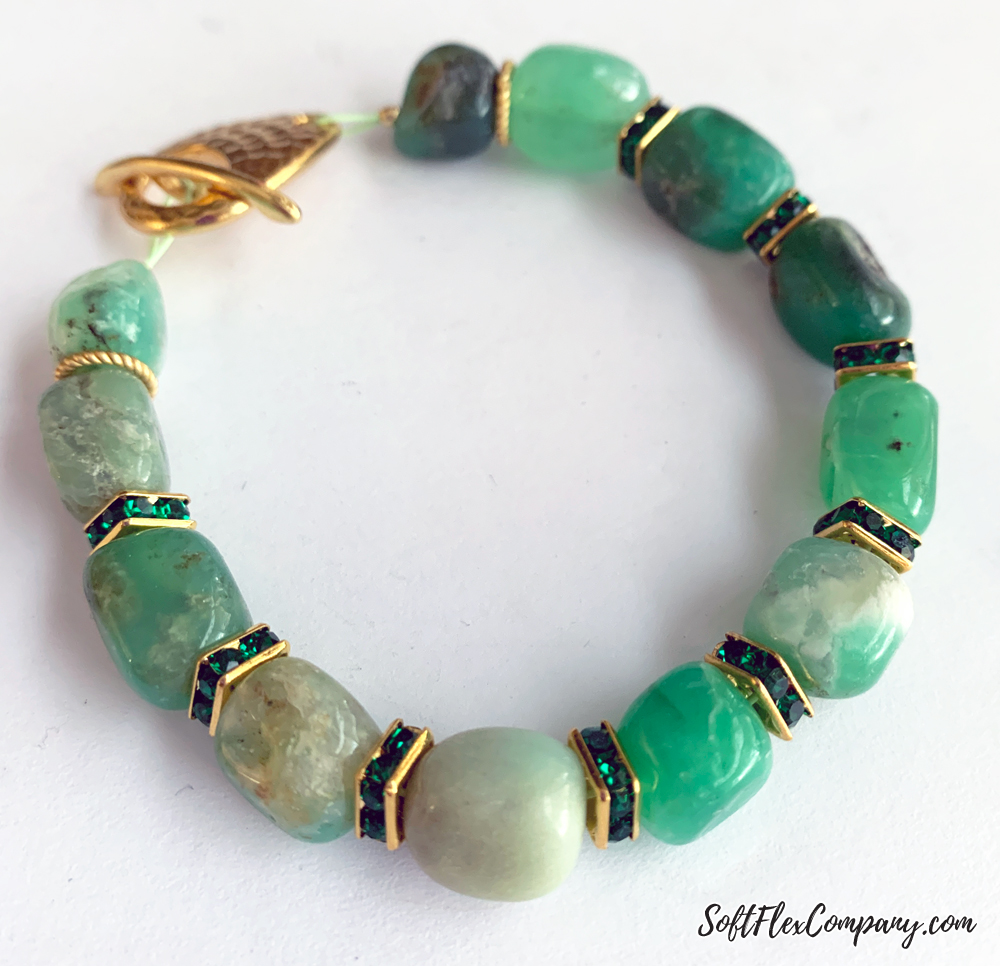 Soft Flex Medium .019 Beading Wire
Extreme Flex 925 Sterling Silver Medium .019 Beading Wire
Round Beads
Nugget Beads
Rondelle Beads
Textured Jump Rings
Crystal Squaredelles
Clasps
2x2mm Crimp Tubes
Crimping Pliers
Cutters
Bead Stoppers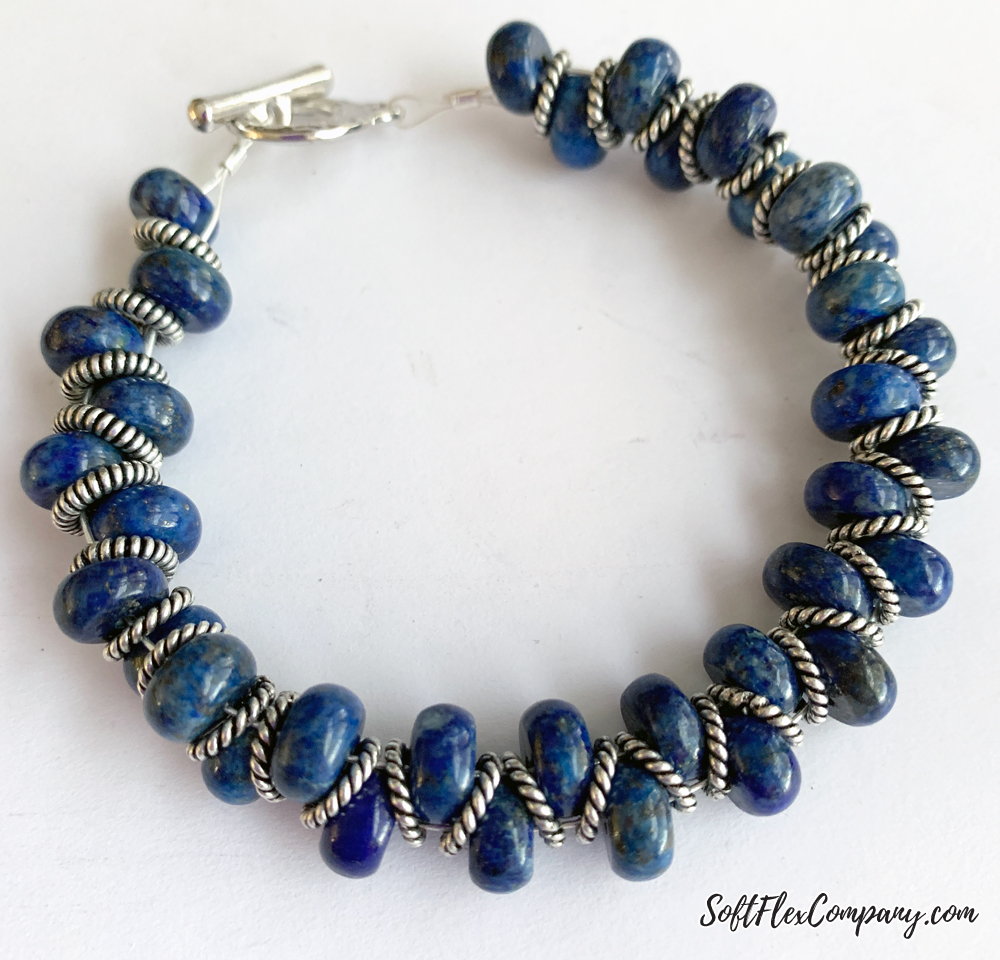 Dusty Pink Bracelet And Earring Kit - Curated By Sara Oehler

Sara created a new kit! Our Dusty Pink Bracelet And Earring Kit was curated by her. If you love Sara's videos, colorways, and style choices - you need to buy this kit fast! Sara included a Czech Glass button that was in very short supply. She also hand picked and packed parts of this kit. So, the inventory is very limited. Watch her video now or get the kit and unbox it with her!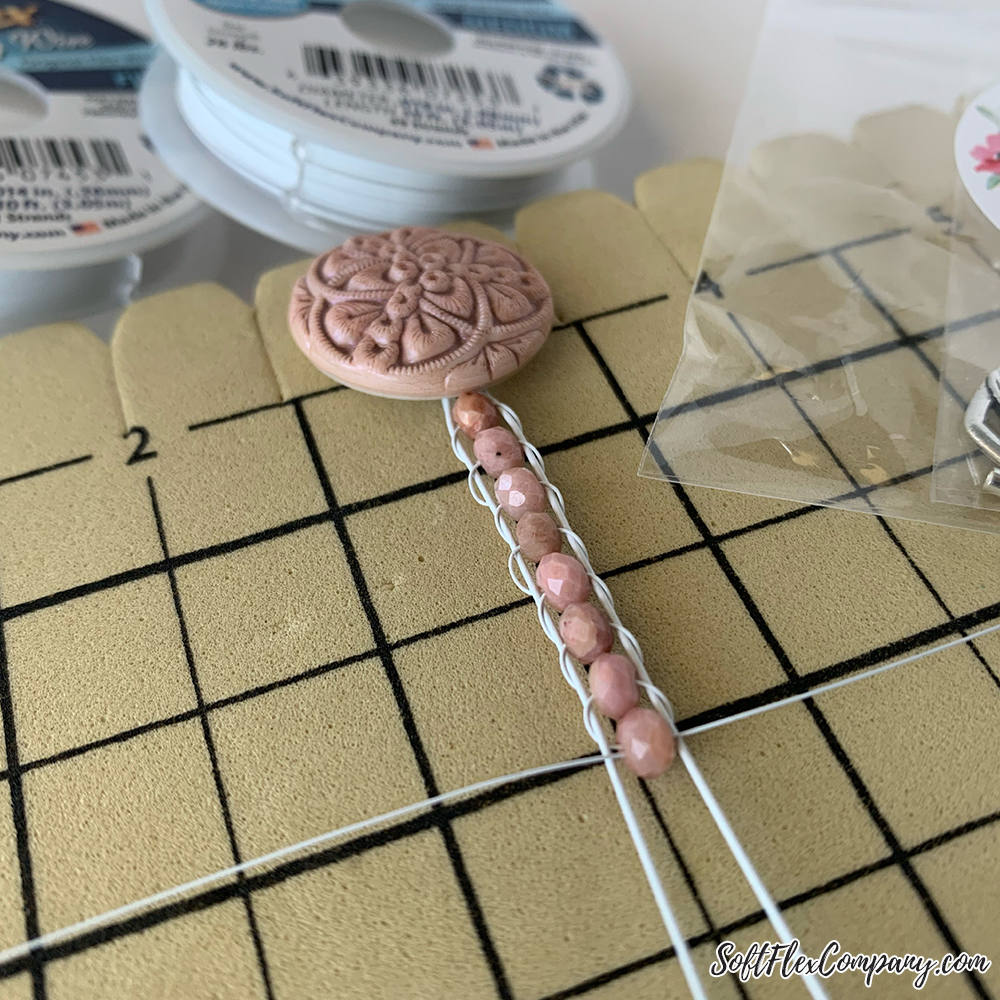 This kit includes three spools of Soft Flex Beading Wire. Each spool is a different diameter. You will find jewelry components and beads inside. This kit is a great way to restock your beading supplies. Design kits, like this, are the perfect gift for a beginner. Share your love of beads with your loved ones. Ignite the imagination of a young mind with color patterns and structure. Give a kit to your bestie and trade handmade jewelry. Or spoil yourself and make your own bracelets and earrings.
If you have basic beading tools, this kit is all you need to make jewelry. Sara uses a Mini Macramé Board, but that is not essential, just helpful for the design she was creating. Basic crimping pliers and cutters will be all you need, for the most part. If you have chain nose pliers, they will help with the ear wires. Grab this kit quick, before they are all gone!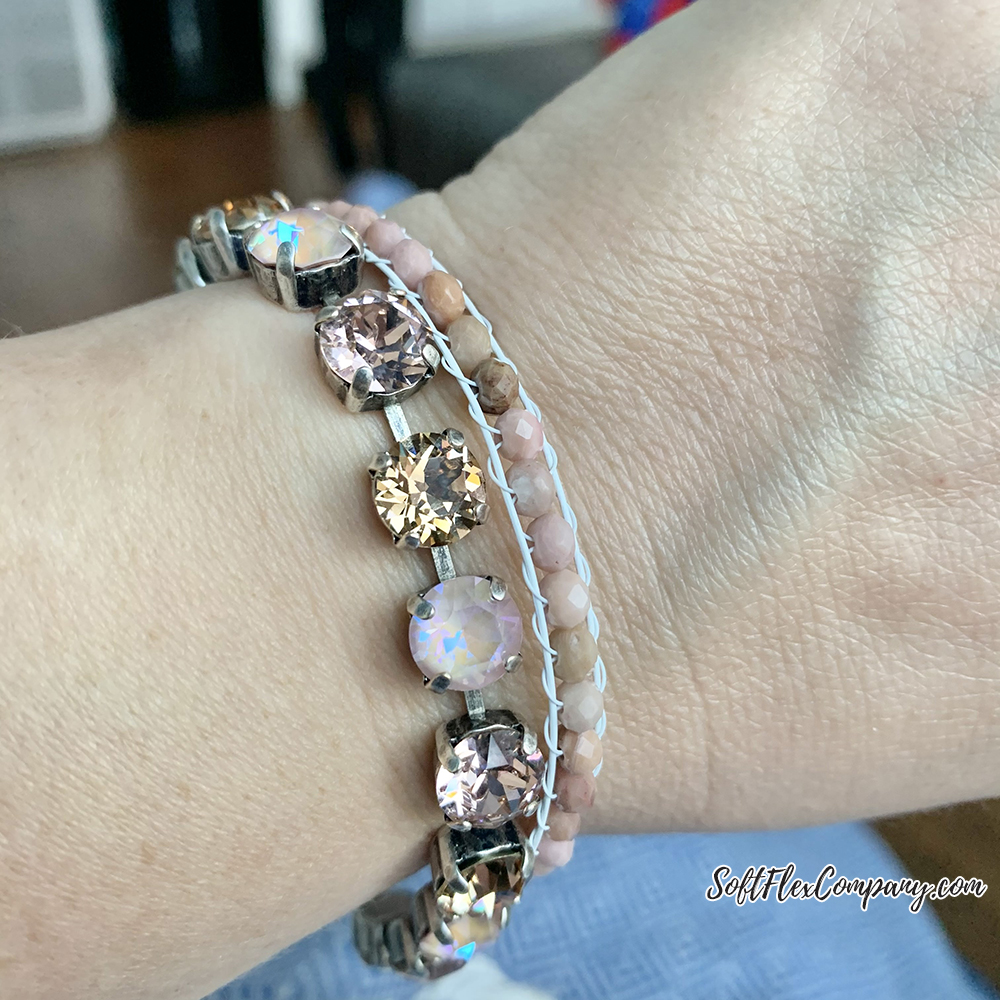 Dusty Pink Bracelet and Earrings Design Kit
Macramé Board
2x2mm Crimp Tubes
Magical Crimping Pliers
Ear Wires
Chain Nose Pliers
Cutters
Live Beading Party With Mirrix Looms - Learn All About Bead Weaving On A Bead Loom
We think looms are magical. Don't you? They are not so commonplace today, but some of us may remember relatives that had a room dedicated to the craft. Looms have a quiet gravity. Looms hold the secrets to ancient patterns. Looms tell the tales of our ancestors. Hollywood has ever written loom weaving into movie plotlines. The tapestries in movies could control and shift time and space. Pretty magical!
We wanted to explore looms this week. We had a beading party with Elena from Mirrix Looms. We wanted to find out how she uses Soft Flex Beading Wire to create jewelry and woven projects. We wanted to find out more about her designs and her company. If you are on the fence about buying a loom or just want to know a little more, make sure you check this video out!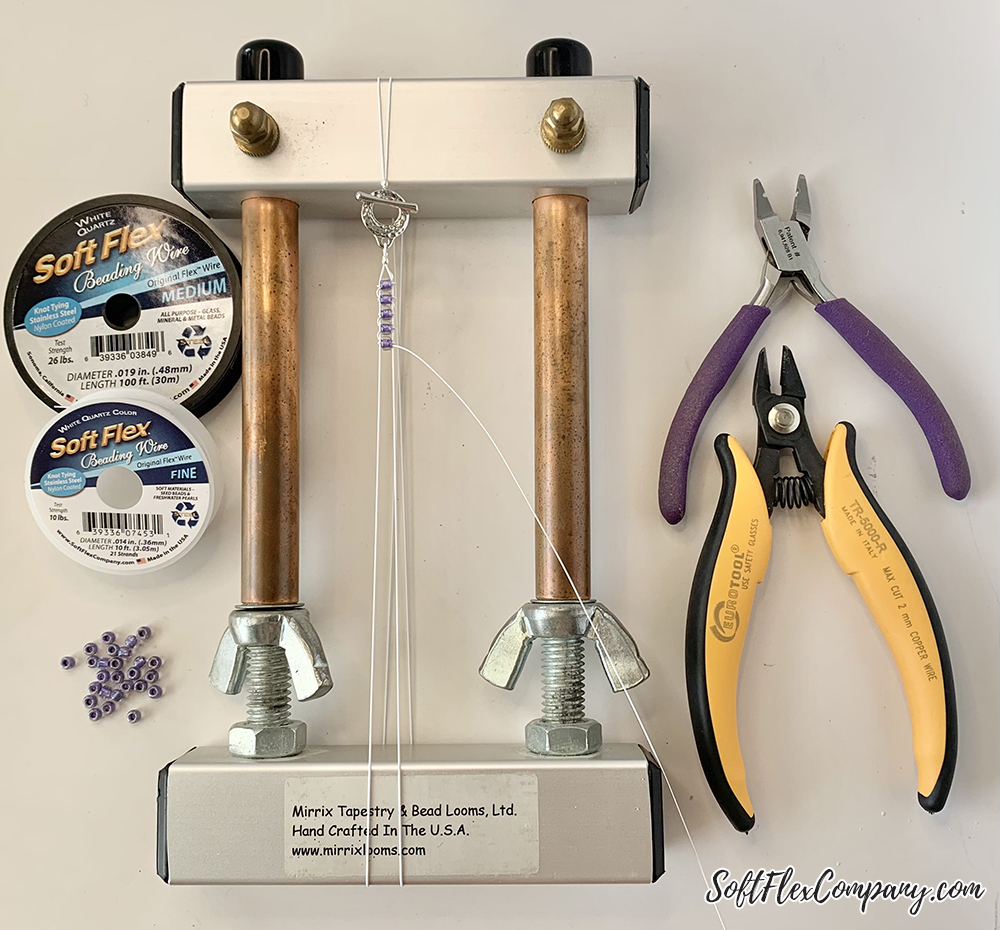 Mirrix Looms are incredibly well made. Having worked with other looms that are not constructed with quality materials, Sara told us that she thought these are truly the Cadillac of looms. You can find a loom for less money. But you will not find a higher quality tool for making loom woven jewelry.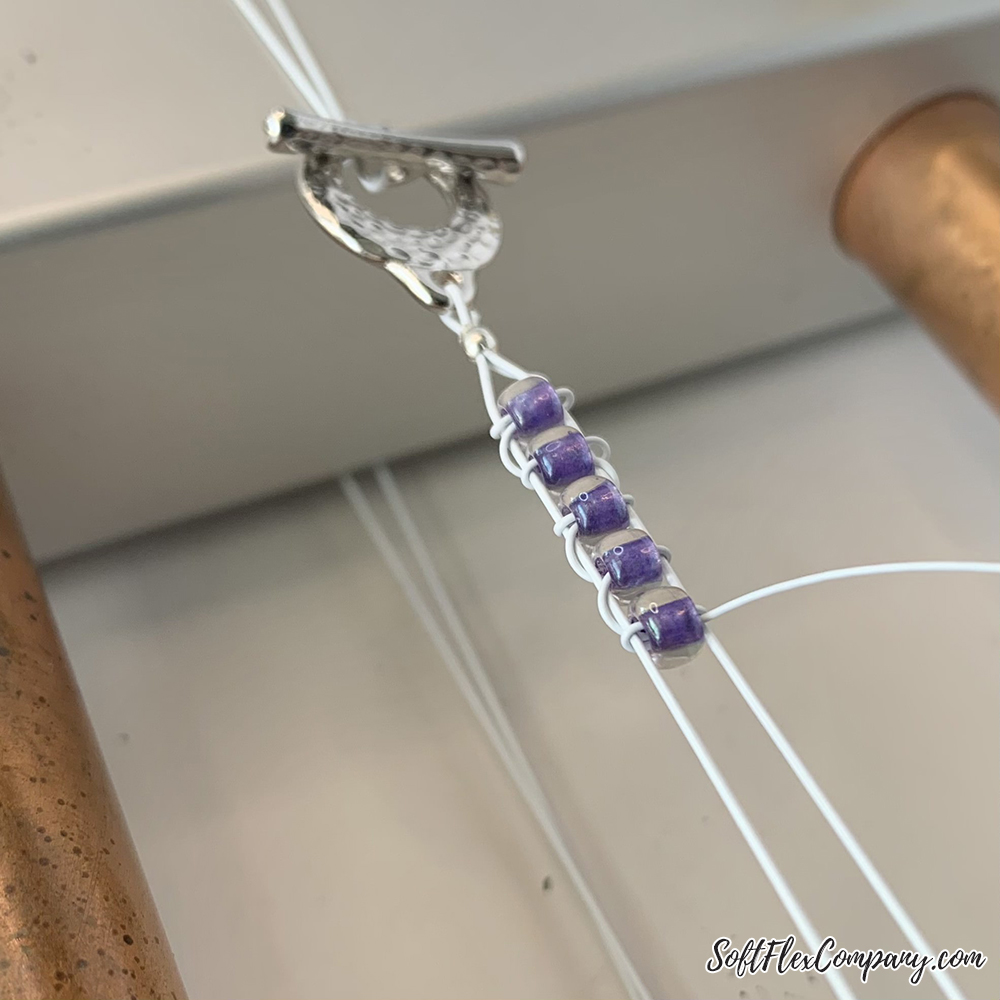 We follow up all of our beading party videos with an in depth blog about the designer we met. Make sure you join us on May 5th. Our blog will be a much deeper dive into the Mirrix Looms Company. We will explore the looms. The people behind the tools. And give you a glimpse into a company you may not have considered if you are just stringing necklaces and bracelets. Take your design skills up a notch with this exciting craft!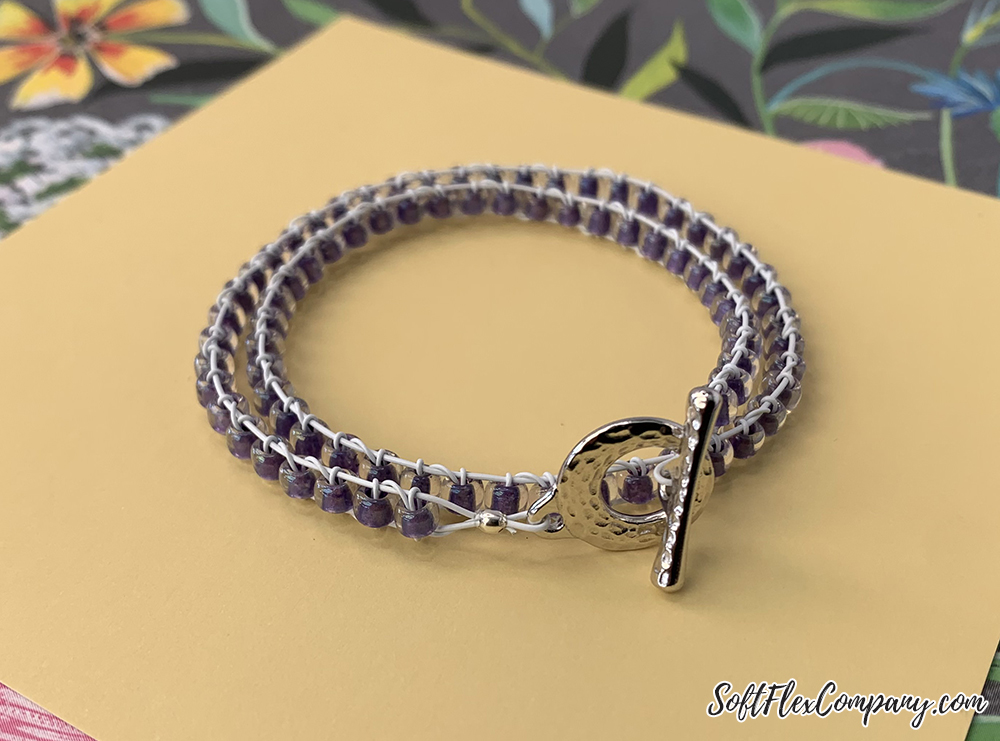 DIY Earrings: How To Make Earrings Inspired By Earthy Colors
We love Earth Day! Many of us at Soft Flex Company have children we dote on. Some of us have infants, teens, and some of us have grown adult children (that will always be our babies). We think it is important that we lessen our footsteps. We don't want to plod across the world, leaving it in shambles. If we conserve, recycle, and try to reuse the products we purchase, we are helping the planet in small ways. And just like every raindrop may feel unimportant, it is those very drops that comprise the storm. Be a good raindrop! If you would like to see our articles about Earth Day, we have some tips and links here: Soft Flex Company's Eco-Friendly Practices and Reduce, Reuse, Restyle
We were excited to see that Nealay, from SilverSilk, had his own ideas on how to celebrate this eco holiday. He makes it easy to make a fashionable piece of Earth Day jewelry with an Earthy Earrings Kit. Make a stunning piece of jewelry that can become a conversation piece. Let people know that you want this world to be a better place.
From Nealay:
Learn how to fill Hollow Mesh like a pro and how to wire wrap in the most unusual way to make these gorgeous earrings, inspired by a very earthy color palette. You can grab this kit here.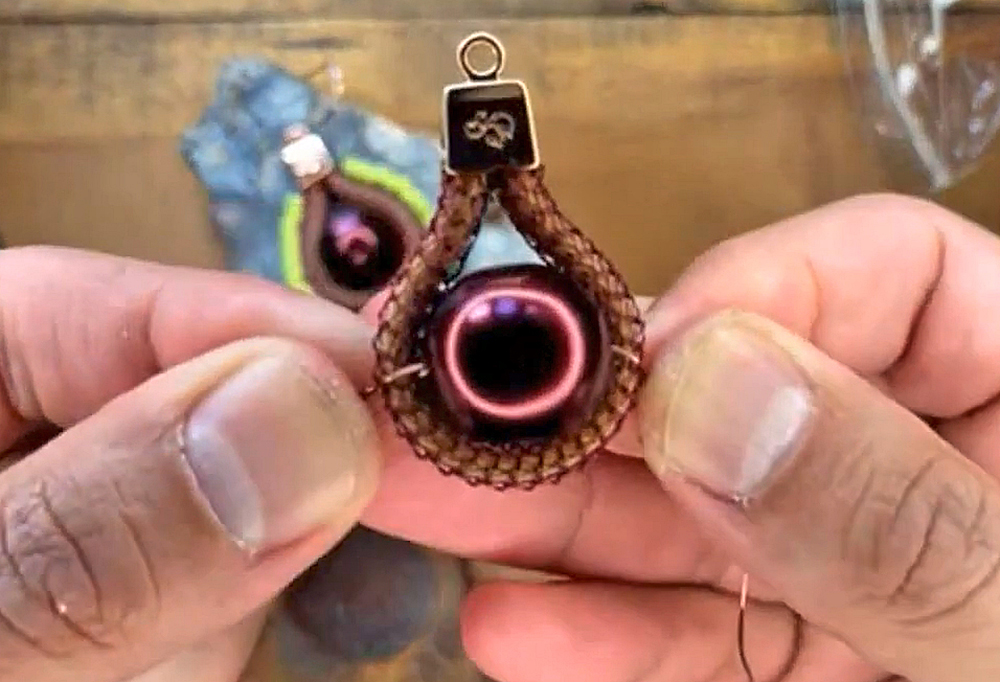 Earthy Earrings Kit
Soft Flex Craft Wire - 26 Gauge
Soft Flex Craft Wire Silver Plated - 26 Gauge
Beads
SilverSilk End Caps
Nylon Jaw Pliers
Chain Nose Pliers
Cutters
Round Nose Pliers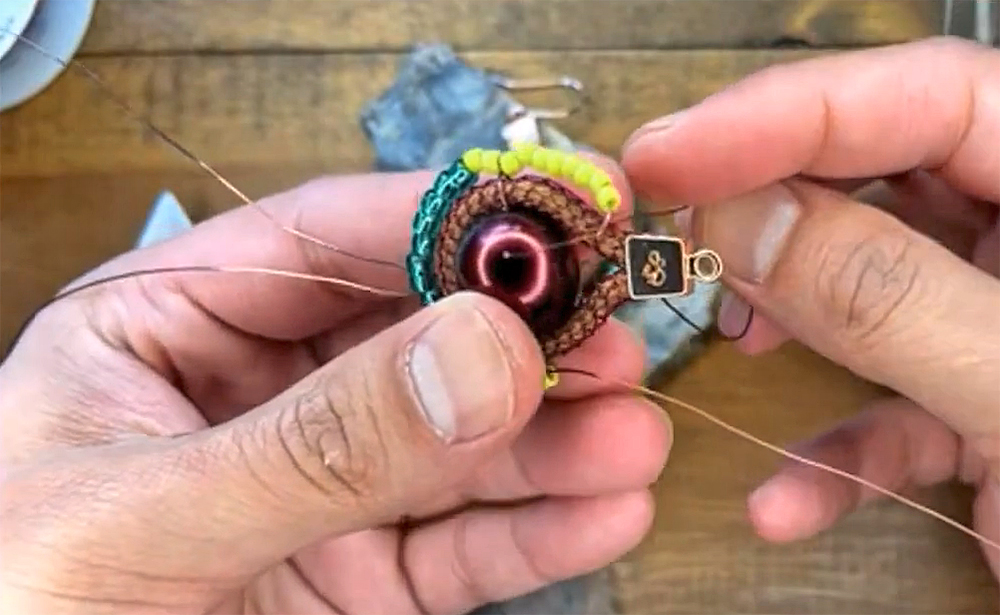 Be sure to mark your calendars for every Tuesday, 5:30pm CST and hop over to facebook.com/groups/silversilk to watch Nealay's videos live and ask questions.
Nealay's channel is dedicated to learning how to make high quality jewelry with SilverSilk with an emphasis on design. You can follow his journey here:
www.instagram.com/silversilkandmore
www.facebook.com/silversilkandmore
Or join his Silkies group and be a part of the conversation www.facebook.com/groups/silversilk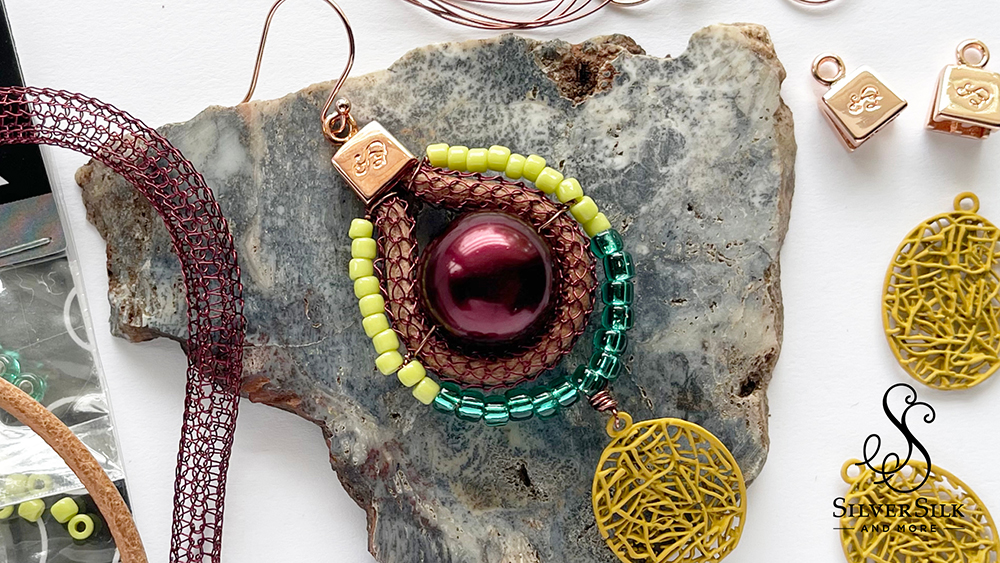 Join our Facebook group – VIB. Stay in the know. Stay up to date. From our bead shows to our video shows and sales, you can stay in touch with us. The community is full of artistic and helpful beaders and crafty people. Inspire and be inspired. Share your pictures and get the beading bug from others!
Visit the Soft Flex Company YouTube Channel!
---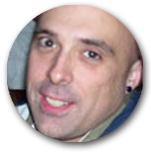 Blog contributor Thomas Soles loves Jazz Age writers and crunchy french fries. His favorite gemstones are Lapis and Pietersite. His favorite hobby is day dreaming. And his favorite mustache is Freddie Mercury's. As you can see, he has a healthy (or possibly unhealthy) sense of humor. You can write to him at Thomas@SoftFlexCompany.com