Brrrr! A cold snap left our teeth chattering this week. We stayed warm by making jewelry and sharing our crafts with family. How did you beat the chill? This week, we learned how to make macrame bracelets and we had some fun watching some unboxing videos. Check out what was in our FREE Tucson gift (we hope you got one). If you like jewelry making kits, you will love what was in the SilverSilk Northern Lights Mystery Kit. Grab a cuppa hot chocolate and join us for the fun!

Kristen started the week off with an instructive video on how to make a macrame bracelet with Soft Flex Beading Wire. Soft Flex is supple enough that you can knot it. Which is pretty incredible, since it is comprised of marine quality stainless steel wire. See how Kristen uses her Soft Flex to make macrame jewelry. Micro macrame jewelry - if you will. Sara unboxed our free Tucson gift. We gave these gifts away during the Great Bead Extravaganza. We miss Tucson. Pre-pandemic, Tucson would be packed right now with vendors from all over the world, selling their beading supplies and gemstones. Finally, we watched Nealay unbox his latest jewelry making kit - the Northern Lights Mystery Kit. You can count on Nealay for elegant jewelry supplies. Let's learn how to make jewelry!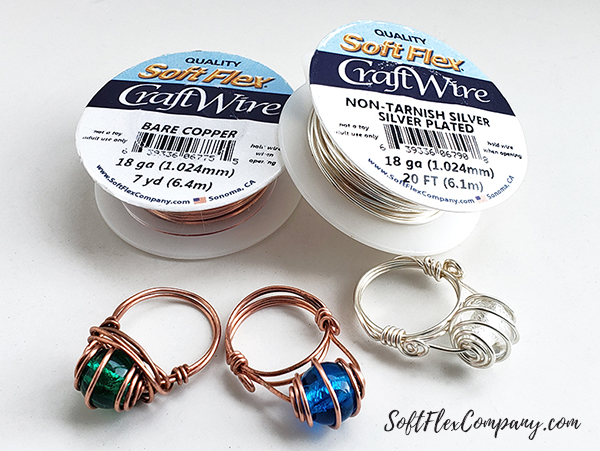 Soft Flex Craft Wire is a high quality, permanently colored copper wire. It is resistant to scratching, peeling and marring. This is due to the special enameling process used to coat the wire to produce the wide spectrum of colors we offer. After the enamel is applied, the wire is then clear coated to prevent tarnishing. Bare Copper is the only wire in the line that is not treated. If antiques and old findings are your medium, Bare Copper will patina - perfect for making that new project look like an heirloom.
Quality Soft Flex Craft Wire is 100% lead and nickel free. There are no other metals used in the wire production other than copper and fine silver. The temper of the wire is soft. It is firmer than similar wire products offered on the market, which are typically only available in dead soft and can't be tempered to half hard. We currently offer six of the most commonly used gauges in the jewelry industry and more are on the horizon. An exceptional design idea deserves a professional craft wire.
Jewelry Making Videos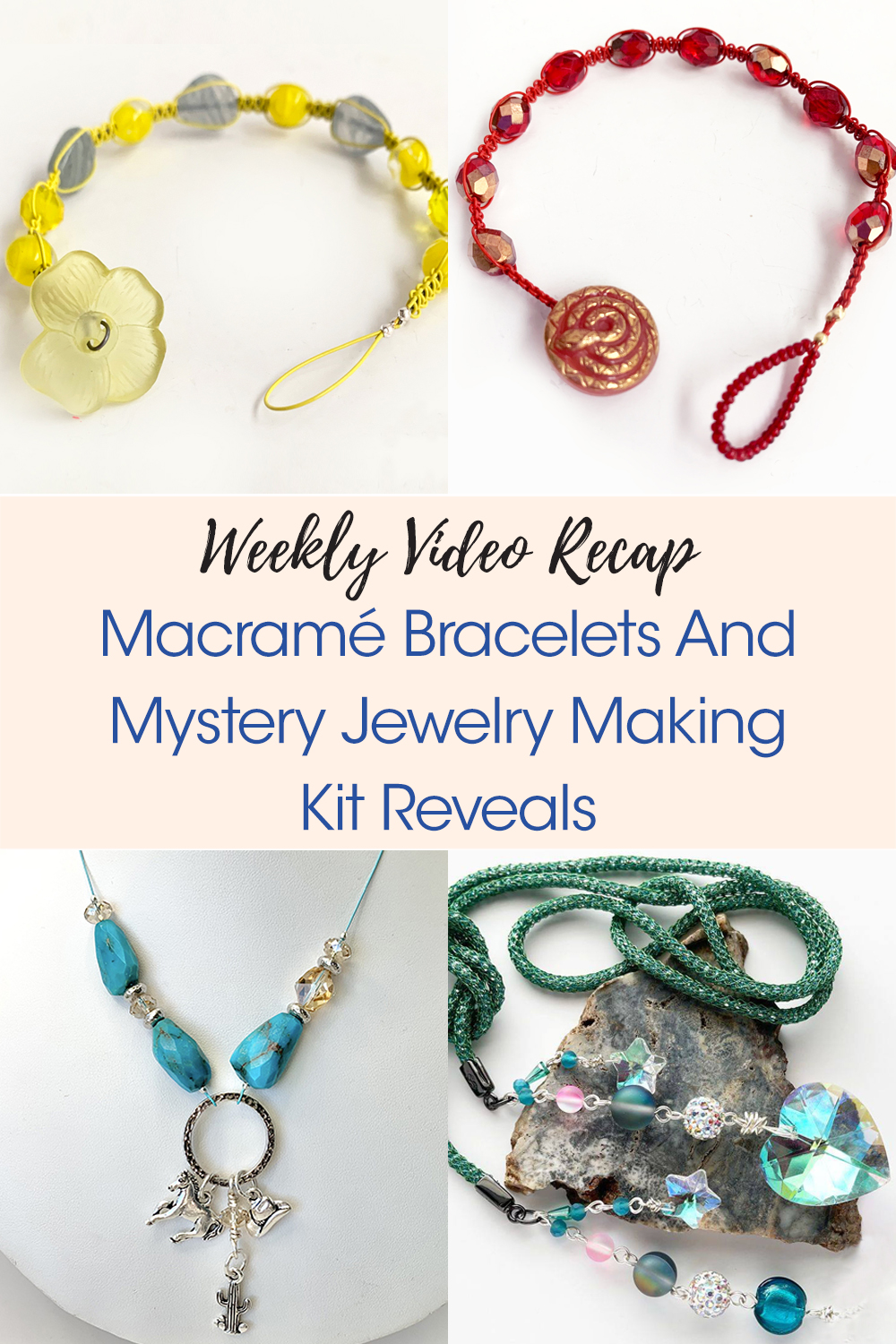 How To Make A Square Knot Macramé Bracelet With Soft Flex Wire, Beads And A Button Clasp
This week on Free Spirit Beading, we learned how to make macrame bracelets. Kristen has been designing macrame jewelry with Soft Flex wire for years. She is a great teacher and watching her video is a sure way to pick up some tricks and tips. You will be knotting macrame designs in no time. Were you around for the macrame craze that hit us in the 70s? Some of us likely still have macrame owls hidden in a closet, somewhere. Macrame is so much fun and it has so many applications in jewelry making. Add it to your pool of talent and give your next necklace some knotted texture between beads!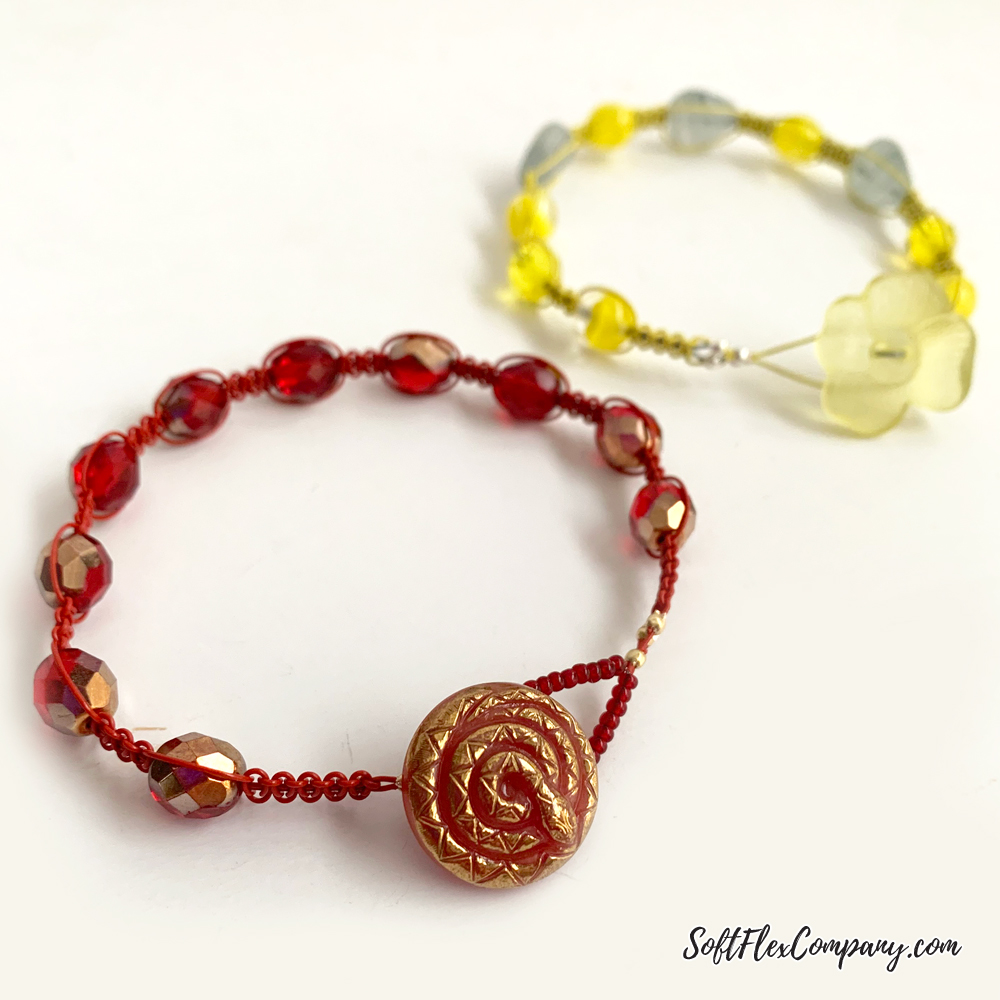 From Kristen:
We explore how to macramé using Soft Flex beading wire. We make a beaded square knot macramé bracelet design with Soft Flex beading wire and a button clasp closure. The button clasp adds character and it make the bracelet very easy to slip on and off. Change your beading wire colors, your beads and the button for variations on this design!
Join Kristen live for a jewelry making tutorial on Soft Flex Company's Facebook page or YouTube channel, check out our Jewelry Making Video Schedule.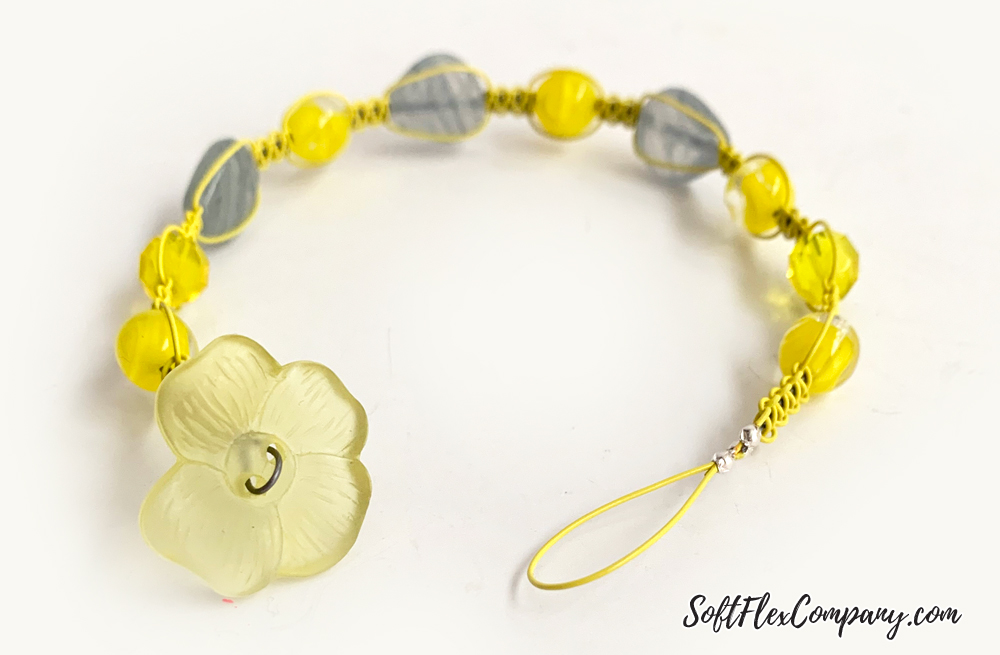 Soft Flex .019 Medium Beading Wire - Red Coral
2021 Pantone Color of the Year Duo of Beading Wire
2021 Pantone Color of the Year Czech Glass Bead Mix
8mm Fire Polish Beads
Buttons
2x2mm Crimp Tubes
Crimping Pliers
Cutters
Macramé Board
Virtual Tucson Free Gift - Jewelry Making Demonstration
When the Great Bead Extravaganza returned for the second showing, we wanted to celebrate Tucson. This is the time of year when the world of beads, hobby, and craft normally descends on the quiet city and turns it into one massive bead store. The Tucson gem show is a huge event. Hotels in the city fill with exhibitors from every corner of the earth. Tucson's gem and mineral shows fill every inch of the desert town with trade shows and big sales. If you have never been to this event and love beads, it is a must visit - at least once!
To celebrate Tucson and to ease the pain of the bead shows shuttering for the pandemic, we offered a free gift on our website. If you purchased any beading supplies from us, during the Great Bead Extravaganza, and spent over $49 on your order, we sent a lovely kit full of TierraCast goodies and Soft Flex beading supplies. In this video, Sara unboxes this cute little gift pack and makes jewelry with the contents. Even if you did not get this jewelry making kit, you can still follow along and make a necklace with the beading supplies you have on hand.
Soft Flex .019 Medium Beading Wire - Turquoise
Virtual Tucson Free Gift (Sold Out)
Soft Flex Craft Wire - 18 Gauge
Soft Flex Craft Wire Silver Plated - 18 Gauge
TierraCast Charms
Jump Rings
TierraCast Hammertone Ring
2x2mm Crimp Tubes
Crimping Pliers
Cutters
Chain Nose Pliers
Northern Lights Mystery Kit Open And Make-A-Long
Nealay opened a magical design kit this week. If you love the shimmering and serpentine rainbow of colors that dances in the sky during aurora borealis, you are going to adore this colorful splash of mystical color. Create your own jewelry and touch the heavens with this gorgeous palette. The Northern Lights Mystery Kit is stunning collection of beading supplies that is guaranteed to make your next necklace sparkle!
From Nealay:
Let's wrap the latest SilverSilk & More mystery kit and learn what we can make with the beads and chain from me, Nealay Patel. I'll walk you through all the fun contents and show you some ideas on what to do with it to get you motivated and inspired to create. You're invited to join in and chat with me, of course!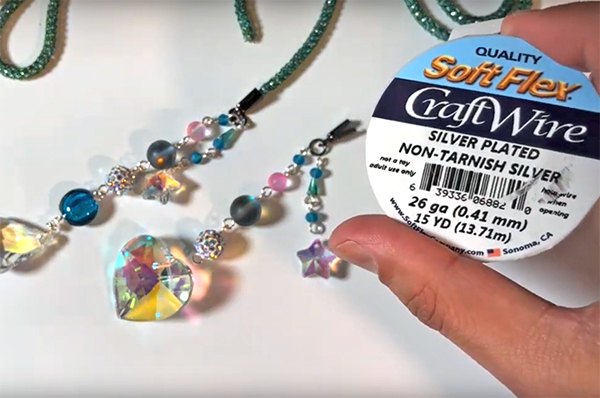 Northern Lights Mystery Kit
Limited Edition Teal Pearlesque Chain
SilverSilk Capture Chain
Soft Flex Craft Wire - 26 Gauge
Soft Flex Craft Wire Silver Plated - 26 Gauge
Beads
Cutters
Round Nose Pliers
Chain Nose Pliers
Be sure to mark your calendars for every Tuesday, 5:30pm CST and hop over to facebook.com/groups/silversilk to watch Nealay's videos live and ask questions.
Nealay's channel is dedicated to learning how to make high quality jewelry with SilverSilk with an emphasis on design. You can follow his journey here:
www.instagram.com/silversilkandmore
www.facebook.com/silversilkandmore
Or join his Silkies group and be a part of the conversation www.facebook.com/groups/silversilk
Join our Facebook group – VIB. Stay in the know. Stay up to date. From our bead shows to our video shows and sales, you can stay in touch with us. The community is full of artistic and helpful beaders and crafty people. Inspire and be inspired. Share your pictures and get the beading bug from others!
Visit the Soft Flex Company YouTube Channel!
---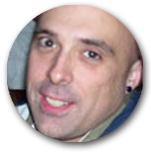 Blog contributor Thomas Soles loves Jazz Age writers and crunchy french fries. His favorite gemstones are Lapis and Pietersite. His favorite hobby is day dreaming. And his favorite mustache is Freddie Mercury's. As you can see, he has a healthy (or possibly unhealthy) sense of humor. You can write to him at Thomas@SoftFlexCompany.com