Another amazing week is ending. Boy do we have some fun jewelry making videos for you! This time around, we have the rare video that shows you how to make men's jewelry. We showcase one of our beading design kits. And we have an instructive video on how to use liver of sulfur. Definitely not a typical week of videos. Good stuff if you want to add to your beading knowledge.

It was a holiday on Monday for those of us in the States. Kristen opted to take a well deserved break from her normal episode of Free Spirit Beading. But don't worry, she will be back next week. Catch her live on Mondays at 12:00pm PST. Nealay filmed a great Tuesday Tut this week. He showed us how to design a men's necklace with SilverSilk Capture Chain, Soft Flex Beading Wire, and a beautiful Elk Antler focal bead. Finally, Sara unboxed last month's design kit – Mom Rocks. Mom Rocks Design Kit is sold out, but you can grab the Mom Rocks Trios Beading Wire Pack and Mom Rocks Bead Mix if you would like to have part of the fun.
Don't miss our newest kit – Shades of Coral Design Kit – it was introduced this week. It is a limited quantity item. Our design kits are mystery kits filled with everything you need to create a lot of jewelry. The kits are full of components, beading wire, and beads. You just need tools. If you are a beginner or need to replace your tools, check out our Starter Kits.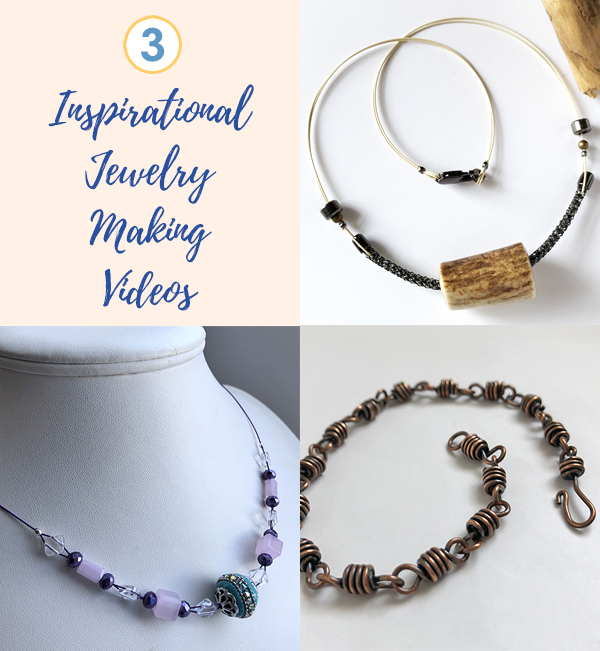 A SilverSilk Necklace for the Guys

Nealay decided to give the boys a chance to use SilverSilk. The majority of his work is feminine and wonderful. He has never really taken a deep dive into men's jewelry. He has made jewelry for himself, but does not really focus on men's jewelry in his video.
Nealay opted to use Hematite color Capture Chain, Bone color Soft Flex Beading Wire, and an Elk Antler focal bead he purchased from the Soft Flex Gallery. All perfectly suited for a masculine design. His end caps even fit – they are called Terminators. Good stuff!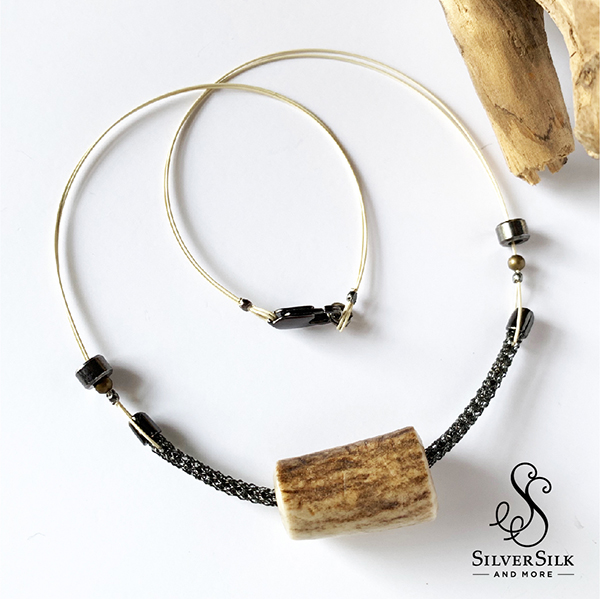 From Nealay:
I've designed a lot of jewelry pieces for the ladies but hardly do any for the gents. Well, Now is the time to fix that! In this tutorial, you'll learn how to suspend your favorite bone or antler bead from Capture Chain and use Soft Flex beading wire to make the perfect minimalist necklace rope. Join me and make this design for the guy in your life.

Supplies:
SilverSilk Capture Chain
Soft Flex Colored Beading Wire
Elk Antler Beads
Soft Flex 2x2mm Crimp Tubes
Join Nealay's Exclusive Facebook Group, The SilverSilk Silkies.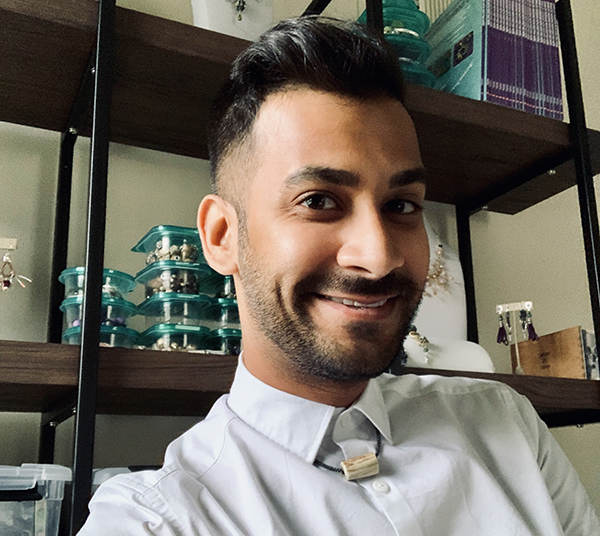 Let's Help our Friend Nealay of SilverSilk and More Live Stream on YouTube Again!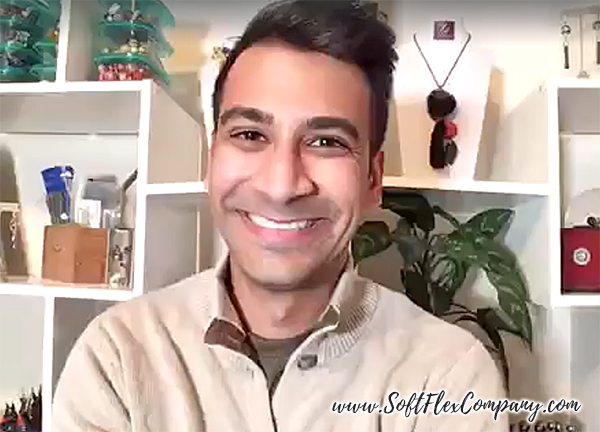 YouTube created a new rule for live streaming and our friend Nealay Patel needs our help! Let's help him get to that magic 1,000 subscribers so he can once again stream live from YouTube and offer us his amazing Tuesday Tuts! Click here to subscribe to the SilverSilk and More YouTube Channel.
Live Beading Show with Sara Oehler: Creating Jewelry With The Mom Rocks Design Kit
Sara filmed her favorite segment this week – unboxing design kits. At the end of each month, Sara opens the kit we sold at the end of last month. The kits are very limited quantity and move quickly. In each kit is a mystery collection of beads, Soft Flex Beading Wire, and components. Everything is included in the kit to make a bunch of fun jewelry. You just need to supply the tools.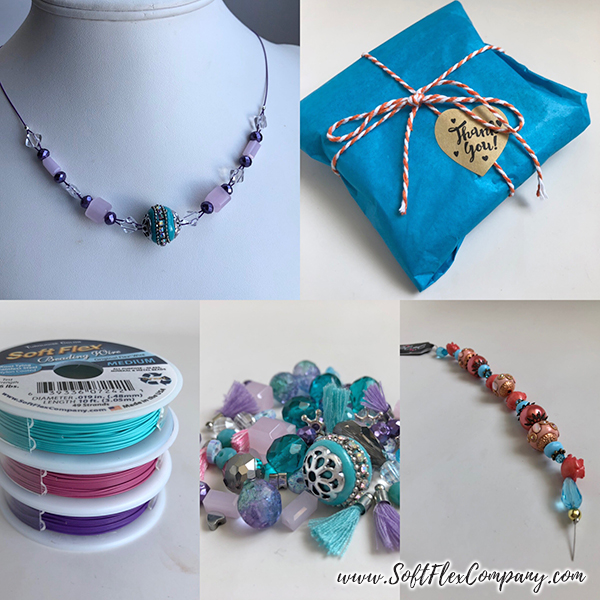 This time, Sara opened our homage to Mother's Day – the Mom Rocks Design Kit. Mom Rocks is a celebration of all mothers – fur baby moms, grandmoms, bio moms, and moms to be. Being a mother is a ton of work. We want moms to feel special. They earned it!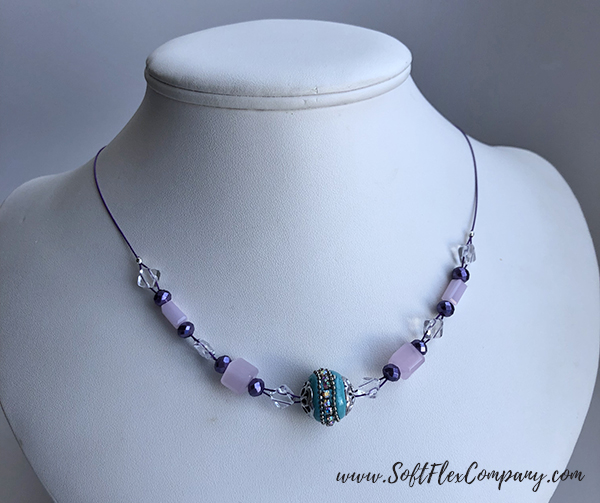 If you missed out on the Mom Rocks Design Kit, do not fret. You can purchase two new items on our website. We are now offering a Mom Rocks Trios Beading Wire Pack and a Mom Rocks Bead Mix. The Mom Rocks Bead Mix was included in the design kit. We like to overstock so we can offer them to anybody that would like to add some beads to their kit or allow somebody to purchase them that missed the kit.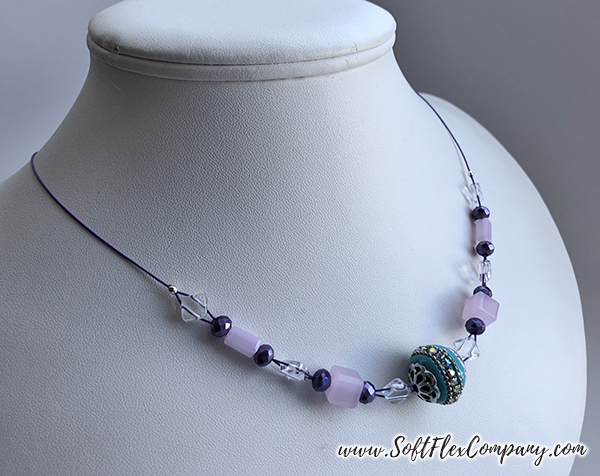 Supplies:
Mom Rocks Design Kit
Purple Amethyst Soft Flex Beading Wire - Medium Diameter
Bead Stoppers
Clasp
2x2mm crimp tubes
Ear Wires
Magical Crimping Pliers
Cutters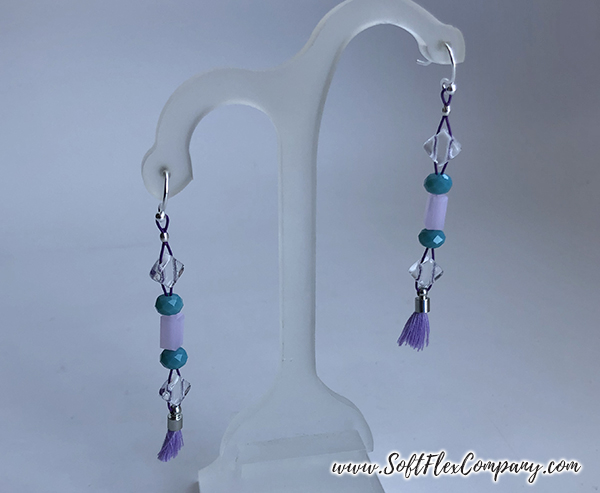 Sara is such a thoughtful designer. Her jewelry is so wonderfully creative and fun. Her videos are a great springboard if you are a new beader. You can get a lot of great ideas and tips but still create your own personal jewelry through her instructions.
This will be Sara's last design kit unboxing video for a couple months. She is going to be on maternity leave and raising a new son. We will be featuring guest hosts while she is out of the office. Stay tuned!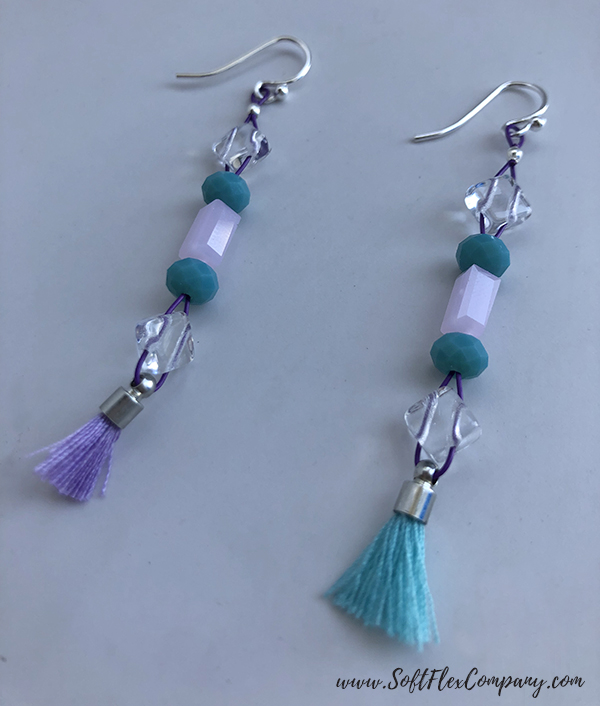 Conversations In Wire with James Browning: How To Use Liver Of Sulfur On Uncoated Copper And Silver
James Browning is our Soft Flex Craft Wire guru. He films an episode of Conversations in Wire that is uploaded every other Thursday to YouTube. His videos are not live, but that does not mean you cannot connect with him. If you would like to pick his brain about his Craft Wire jewelry, make sure you join our Facebook group – VIB. James is quick to answer questions about the craft and has even taken suggestions for episodes.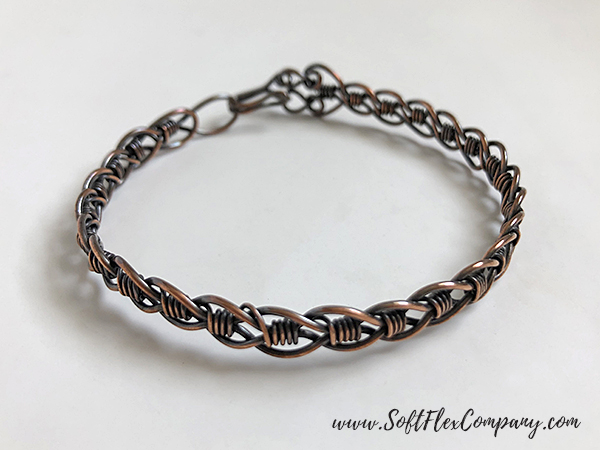 This week, James shows us how to use liver of sulfur to patina the finish on Bare Copper Soft Flex Craft Wire. Bare Copper Soft Flex Craft Wire is the only Craft Wire we carry that will patina naturally. The other colors will retain their sheen. You can also use it with any uncoated silver and copper.
IMPORTANT: Make sure that you use liver of sulfur in a well ventilated area and take safety measures for your skin, eyes and nose.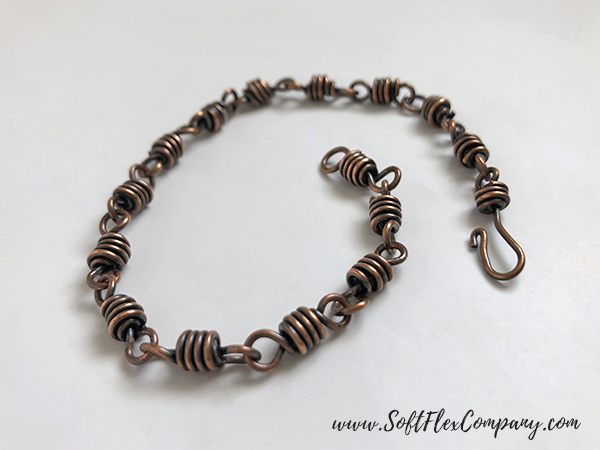 Supplies:
Bare Copper Soft Flex Craft Wire
Baking Soda
Liver of Sulfur
Water
Tweezers
Steel Wool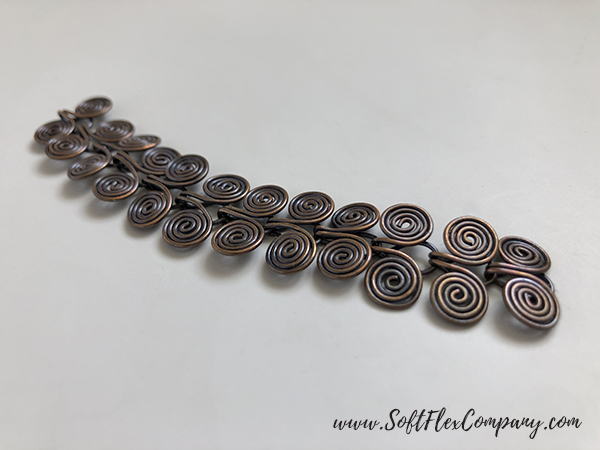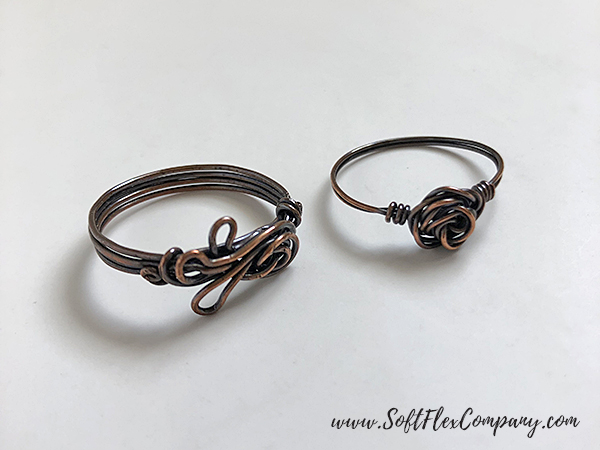 Join our Facebook group – VIB. Stay in the know. Stay up to date. From our bead shows to our video shows and sales, you can stay in touch with us. The community is full of artistic and helpful beaders and crafty people. Inspire and be inspired. Share your pictures and get the beading bug from others!
Visit the Soft Flex Company YouTube Channel!

---
Blog contributor Thomas Soles loves Jazz Age writers and crunchy french fries. His favorite gemstones are Lapis and Pietersite. His favorite hobby is day dreaming. And his favorite mustache is Freddie Mercury's. As you can see, he has a healthy (or possibly unhealthy) sense of humor. You can write to him at Thomas@SoftFlexCompany.com