Learn how to upgrade your jewelry making techniques. These seven videos will show you how to make gallery quality designs that do not cost gallery level budgets. Learn how to make mixed media jewelry. Learn how to make wire wrapped suncatchers. Learn how to use a palette of complementary colors. Check out our themed Design Kits and make a gorgeous necklace with the curated beads inside! This is a great recap for beginner beaders that need a hand and designers that want some colorful inspiration. Let's make jewelry!

Kristen showed us how to make a handmade suncatcher with Soft Flex Craft Wire. Temperatures are already hitting 100F in her neighborhood. It is best to celebrate the hot season in style!
We checked out some of our favorite YouTube jewelry makers as they worked with our Camp Out Design Kit (Sold Out). Aleshia Beadifulnights unboxed her kit and gave us a tutorial. Brittany Chavers (Turquoise.Street) showed us how to make a stunning jewelry set. And Rosanna Brafford showed us how to make an elegant Lapis bracelet.
Kay Goss, of Star's Beads, showed us how to make a colorful bracelet with colorful Soft Flex Beading Wire. Nealay Patel, of SilverSilk, showed us how to use Soft Flex Wire and SilverSilk Capture Chain to make a beginner friendly necklace. And finally, Marcie Creates showed us how to make a beautiful Boho necklace with polymer clay beads and Soft Flex.
Jewelry Making Videos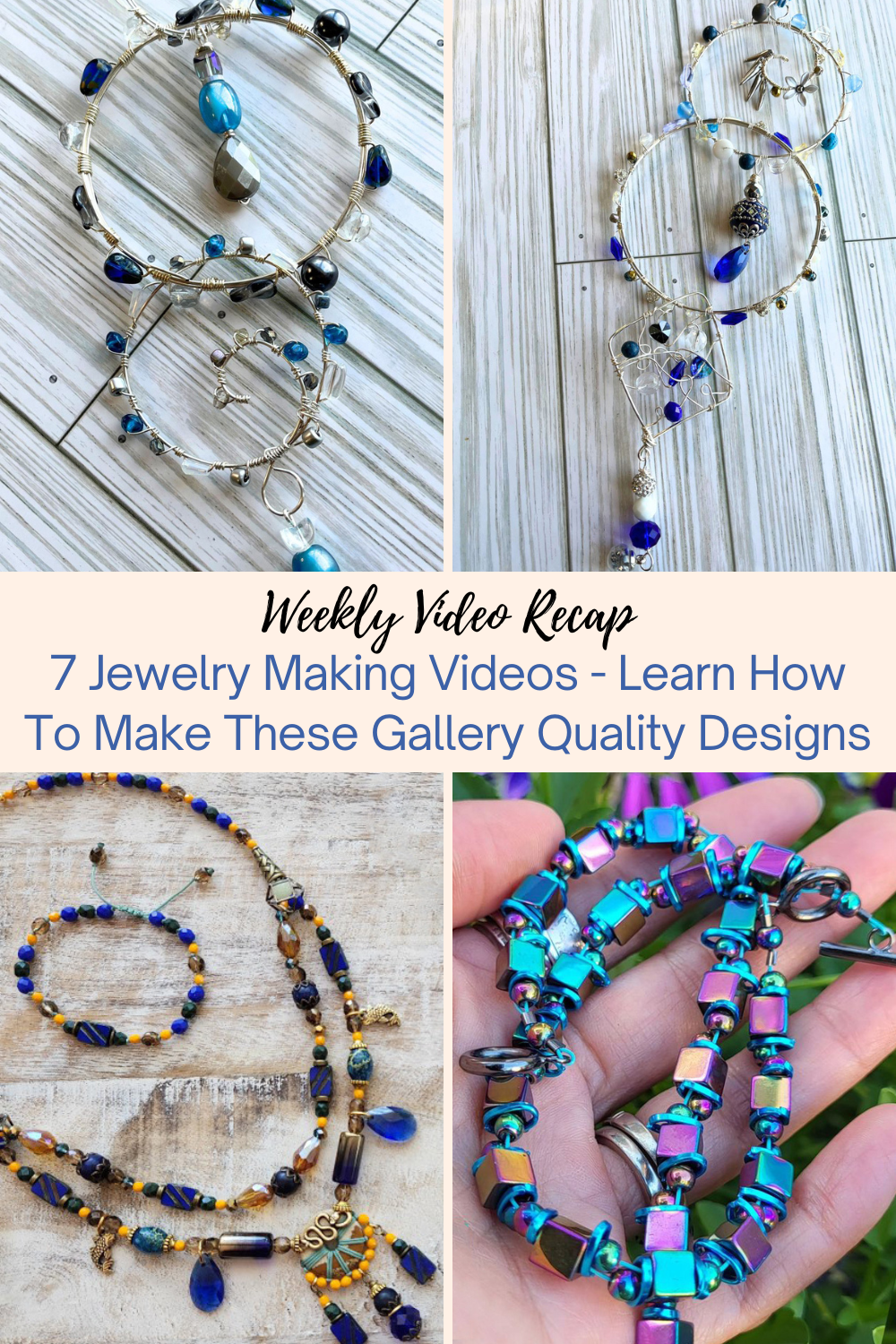 Handmade Wire Wrapped Suncatcher Using Soft Flex Craft Wire And Beads
Summer is a month out, but Kristen is getting ready for the hottest season early. On Free Spirit Beading, she showed us hot to make a beaded suncatcher. Soak up the sun in style! This type of wire wrapped design is easy enough for a beginner to finish. You can work the wire with your fingers or use tools to complete your designs. An organic messy wrap is perfect for these handmade suncatchers, but if you want a little more precision, you can also use a jig board to make uniform shapes. The best thing about a craft like this is that every single suncatcher you make is a one-of-a-kind. They make great gifts and a are fun project to share with kids or grandchildren.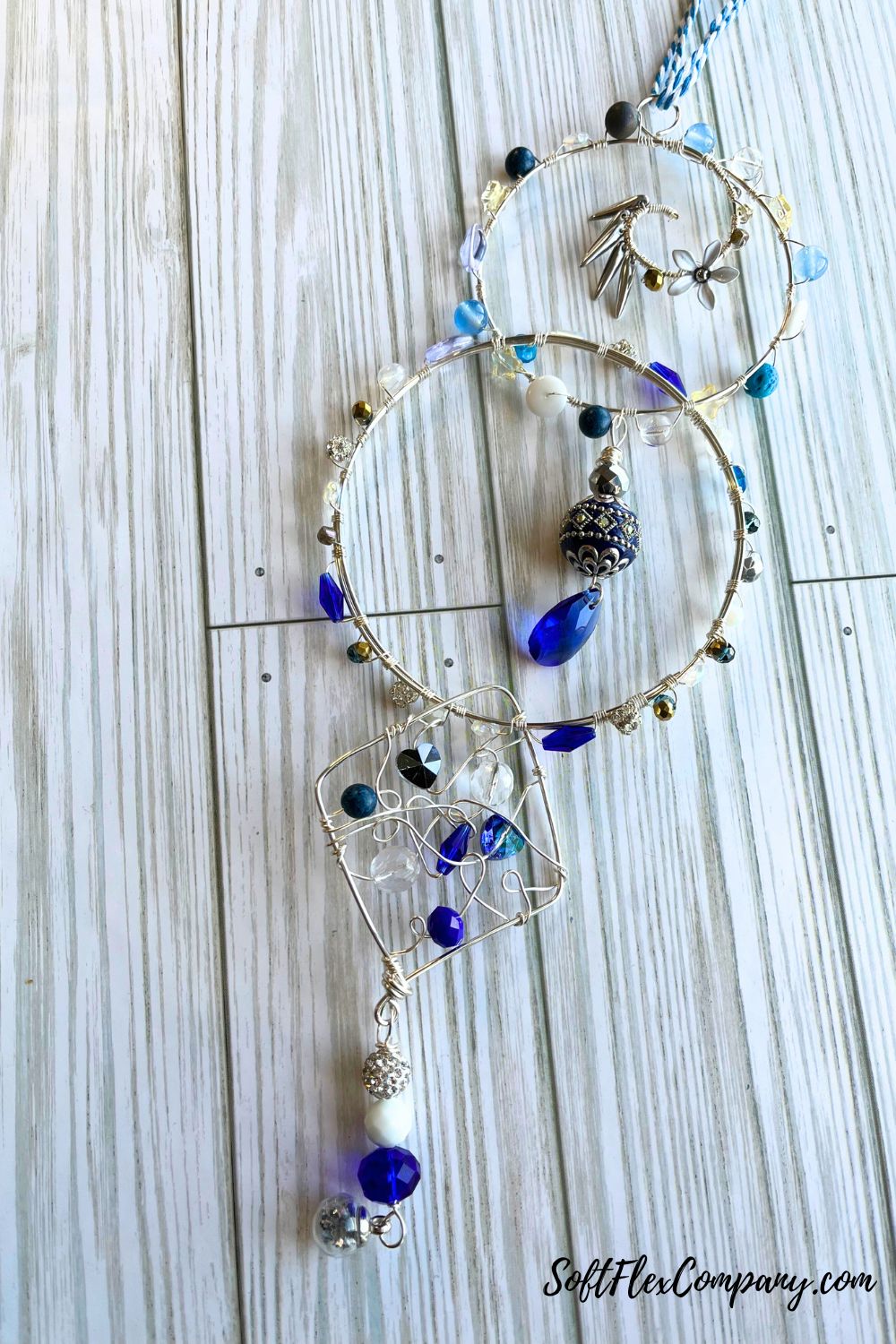 Soft Flex Craft Wire in 16ga & 24ga
Bead Mixes
WigJig Olympus Lite
Nylon Jaw Pliers
Multi-Size Wire Looping Tool
Round Nose Pliers
Bent Nose Pliers
Chain Nose Pliers
Cutters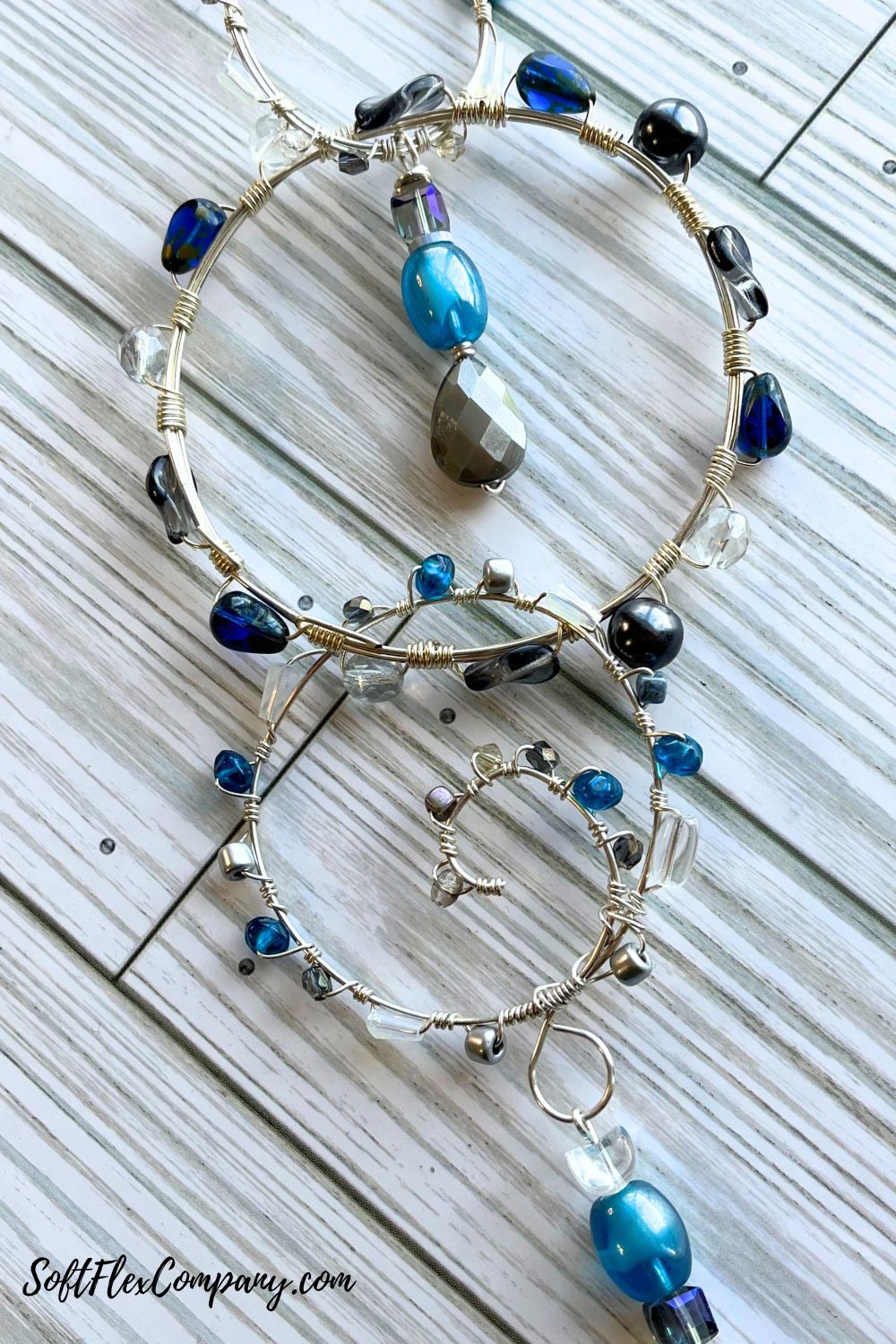 Aleshia Beadifulnights: Camp Out Jewelry Making Kit Unboxing & Tutorial
Turquoise.Street: Camp Out Design Kit And DIY Jewelry Set Tutorial
Rosanna Brafford: How To Make A Lapis Bracelet With The Camp Out Kit
Star's Beads: How To Make A Rainbow Hematite Bracelet Using Soft Flex Beading Wire
SilverSilk & More: How To Make A Beautiful Necklace That Is Beginner Friendly
Marcie Creates: How To Make A Boho Necklace With Polymer Clay Beads And Soft Flex Wire
Join our Facebook group – VIB. Stay in the know. Stay up to date. From our bead shows to our video shows and sales, you can stay in touch with us. The community is full of artistic and helpful beaders and crafty people. Inspire and be inspired. Share your pictures and get the beading bug from others!
Visit the Soft Flex Company YouTube Channel!
---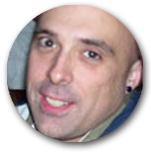 Blog contributor Thomas Soles loves Jazz Age writers and crunchy french fries. His favorite gemstones are Lapis and Pietersite. His favorite hobby is day dreaming. And his favorite mustache is Freddie Mercury's. As you can see, he has a healthy (or possibly unhealthy) sense of humor. You can write to him at Thomas@SoftFlexCompany.com