Oui! Oui! Our Parisian Couture Design Kit (sold out) was a succès retentissant - an overwhelming hit with designers and crafty folk in our community. This stunning jewelry kit featured deep reds and elegant black beads that were reminiscent of a night at the Moulin Rouge. Inside were charms from iconic landmarks, rich gold and delicate pinks. Ooh la la! Be the belle of the boulangerie in our trendy Paris style.

Que c'est beau! How beautiful! If you love Parisian style and trendsetting jewelry, this is a week of video recaps you do not want to miss! Kristen unboxed her Parisian Couture Design Kit (Sold Out) and made a gorgeous necklace! Cassandra Spicer, from Beads to Live By, joined Sara and Kristen for a fun beading party. Cassandra showed us how to make her wire wrapped earrings. Lavender Mystic unboxed her Parisian jewelry making kit and showed how to make earrings with Soft Flex Beading Wire. Rosanna Brafford filmed a video showing how to make a bracelet with her Couture kit. SandyHughesKawaii unboxed her very first purchase from Soft Flex Company. She gave us her thoughts on the contents she purchased. See what she says, videos like hers are a great way to get an unbiased review before you buy! Finally, Nealay Patel, from SilverSilk & More, showed us how to make a beaded bracelet with SilverSilk and Soft Flex Wire.
Pool Party Jewelry Making Supply Kit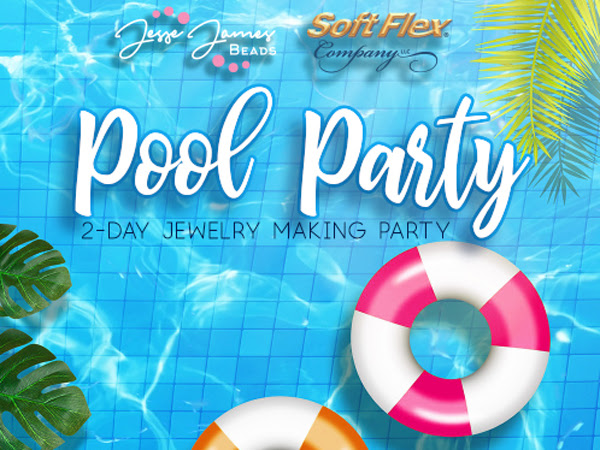 4 projects, 4 designers, 2 days, 1 big splash! Be a barefoot beader for this online event! Grab the supply kit here and get the bead kit from Jesse James Beads.
Take the plunge and join us for a fun Soft Flex Company and Jesse James Beads collaboration! Escape the blazing heat and learn how to make designs that are perfect for the hottest season. This is going to be a sun-kissed summer event that you do not want to miss!
Splish Splash - it's a beading bash! Summer is on the way and we are ready for a lazy day at the pool with all of our friends. Bring your suit, a towel, and bask in the sun drenched paradise. The air is thick with coconut sunscreen and the wafting promise of a meal from the grill. Let's get together and make some jewelry that is cooler than the drifting breeze. You are invited to an exciting jewelry event. This shindig is free to watch, but If you want to swim along with our presenters, make sure you grab a kit from each company so you can join the jamboree!
Note: This is a supply kit for a special event. This kit does not contain beads. Please be sure to purchase the matching bead kit from Jesse James Beads to play along! Get the Jesse James Beads Kit Here.
Supplies are very limited. Don't miss out!
Jewelry Making Videos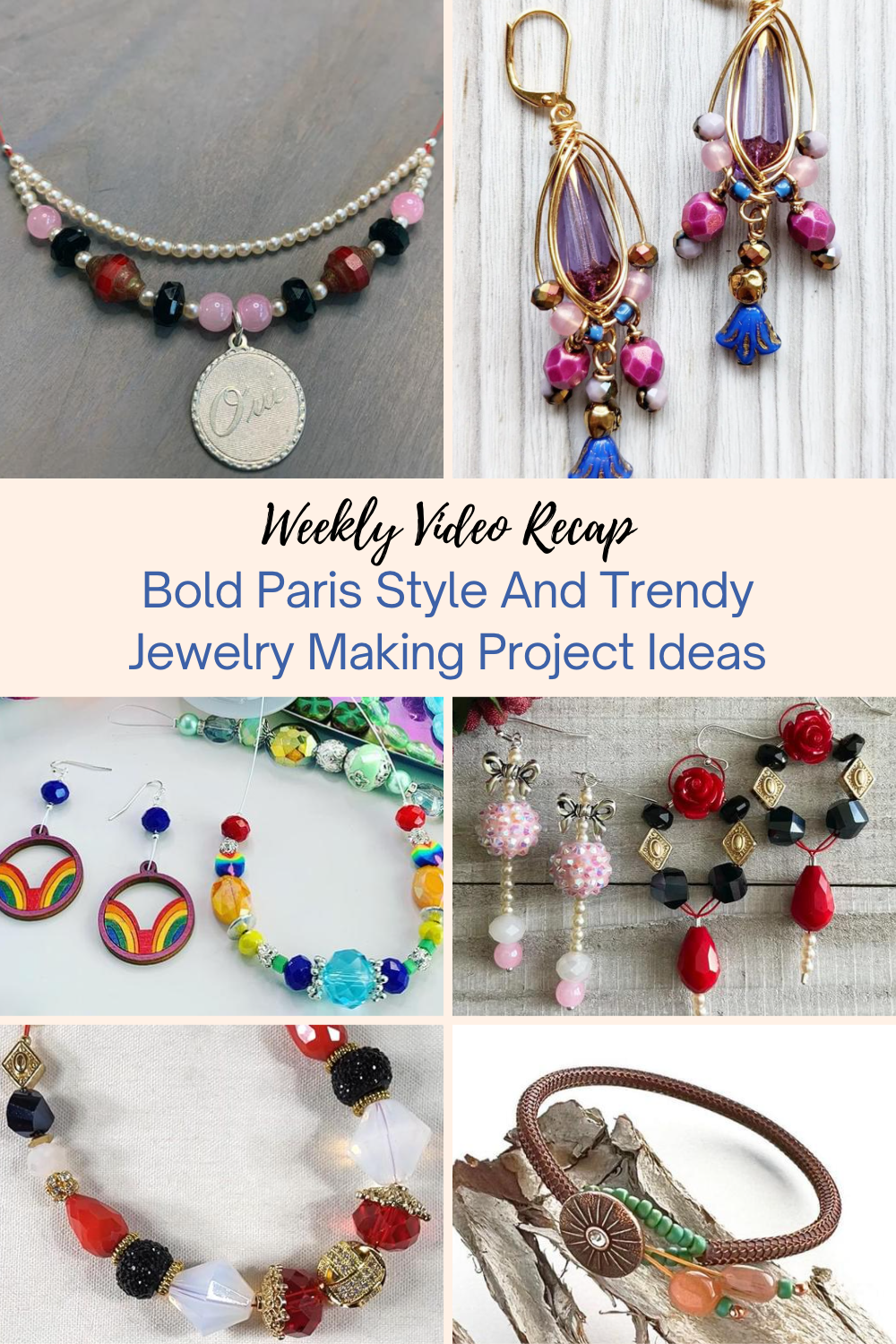 Follow Us On TikTok And Instagram - Learn How To Craft And Make Jewelry In Just Minutes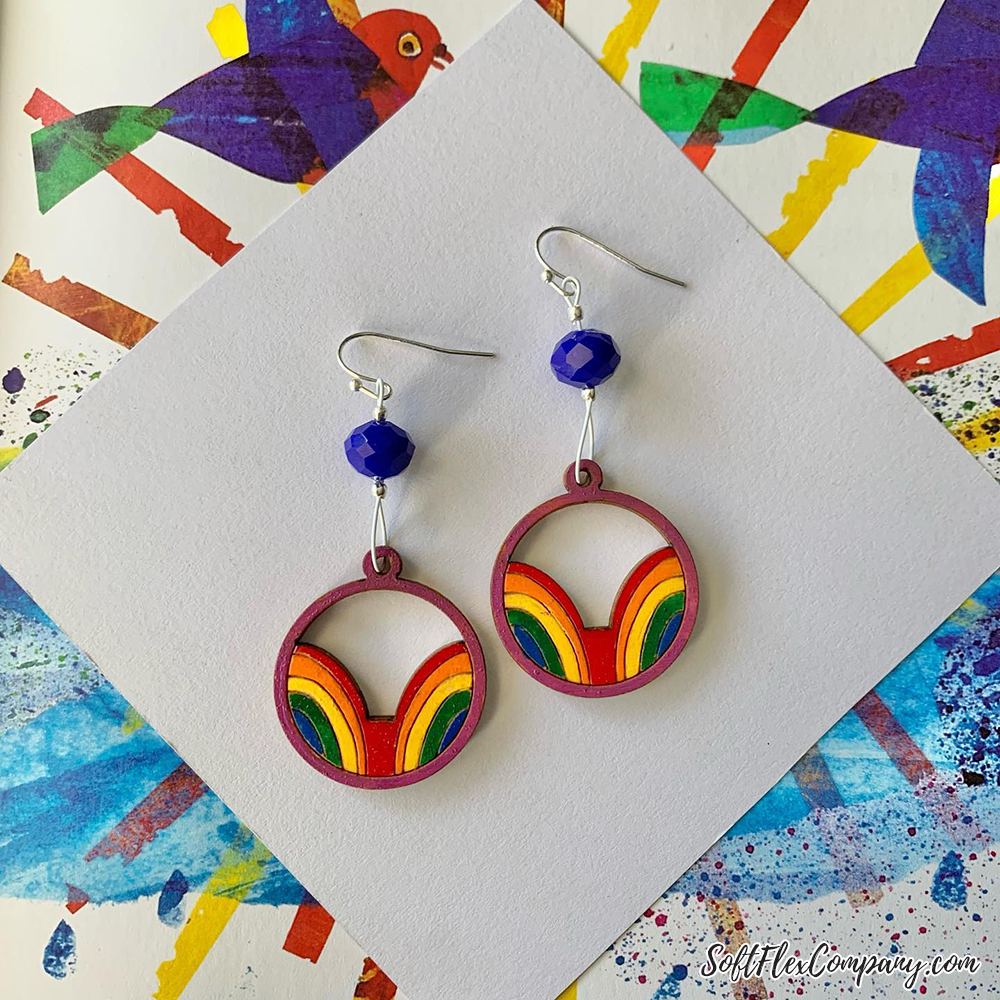 Follow us on the web! Our social media sites are loaded with instructional jewelry making videos YouTube and Facebook have a ton of long form videos that will teach you how to make jewelry. You will find in depth discussions on how to use your tools and finish your jewelry on those channels. Our Instagram page and [email protected] will teach you how to make jewelry in under a minute. Smash that learning curve and learn a new technique at lightning speed. Instagram Reels and TikTok are great tools for learning something new or finding quick inspiration. If your creativity needs a quick cup of coffee, make sure you visit us for a much needed jolt of crafting caffeine!
Check out our 30 second jewelry tutorials on Soft Flex Company's Instagram Reels! Master a new technique in minutes. These videos move quick but are easy to follow. You will get a sense of how to use your tools and finish your crimps securely. If you need more assistance, make sure you check out our YouTube catalog for deeper dives into jewelry making education. Stand on the shoulders of giants and enhance your jewelry making knowledge in a flash!
Got a minute? Follow us on the Soft Flex TikTok Page! Learn how to make jewelry with a fun soundtrack. Sara is here to show you how to make something amazing in just a minute. This is a great quickie if you need the basics. You can always follow up with more in depth videos on our YouTube channel if you need extra help. Sara has ideas for bead stringing, wire wrapping, and so much more. Learn from a jewelry designer pro at the pace you choose!
Say Oui To Parisian Style With Our French Jewelry Inspired Kit
"Paris is always a good idea." ~Audrey Hepburn
High fashion is always à la mode - on trend, in Paris. Grace your evening wear, your vêtements de soirée, with a dazzling necklace or elegant bracelet. Add a little Eiffel to your beading supplies. This lush kit is a celebration of the architecture and style of the Paris elite. Be the belle of the Moulin Rouge with a handcrafted jewelry design that only looks coûter cher - expensive.
Jewelry Making Supplies:
Parisian Couture Design Kit (sold out)
Parisian Couture Bead Mix
Red Coral Color Soft Flex Beading Wire, .019 Diameter
2x2mm Crimp Tubes
Magical Crimping Pliers
Cutters
Live Beading Party With Cassandra Spicer Of Beads To Live By - Learn To Make Wire Wrapped Earrings
Cassandra Spicer, from Beads to Live By, joined Sara and Kristen for another fun beading party. The third time is the charm! Actually, Cassandra is always an amazing guest and she has such great ideas. Learn how to make wire wrapped earrings in this video!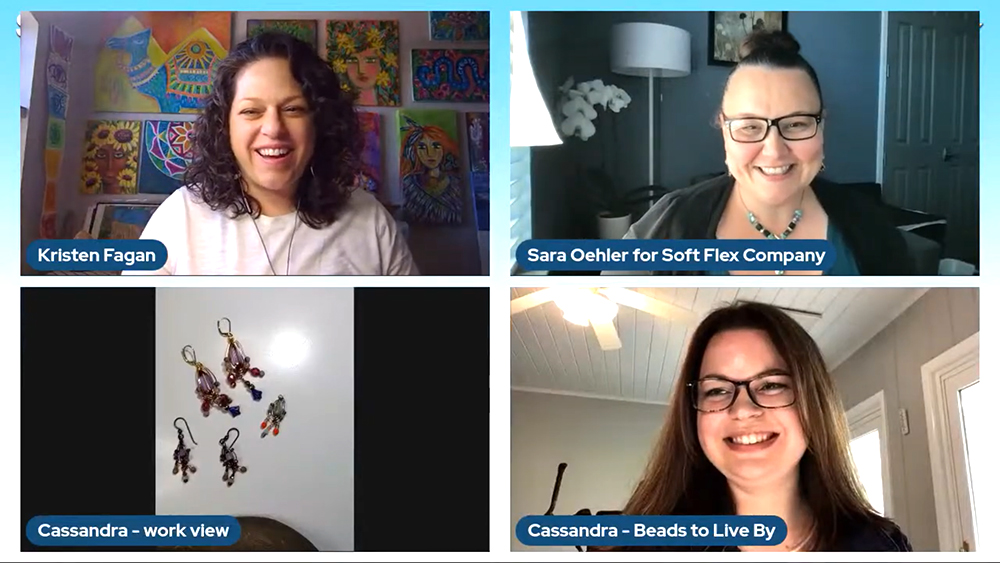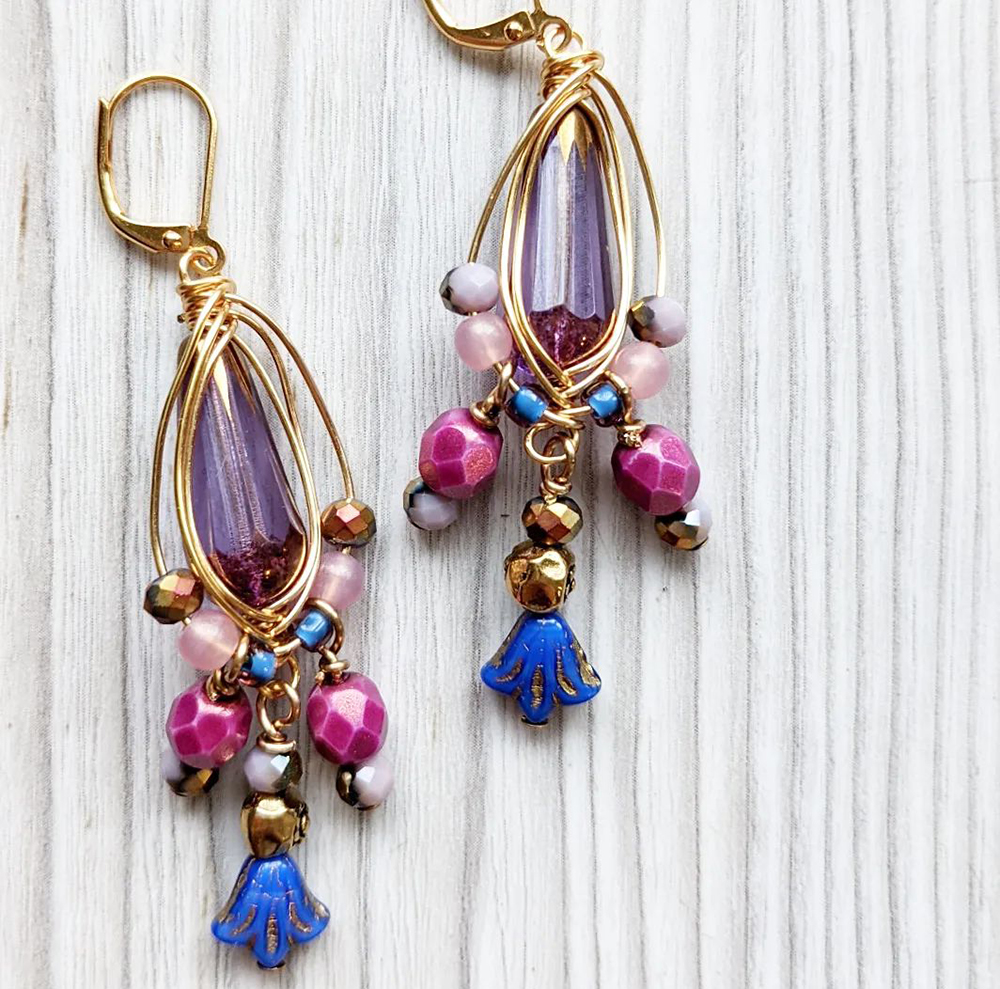 Sara also showed off our newest products and themes. Love is Love is our latest jewelry making kit, check out the fun!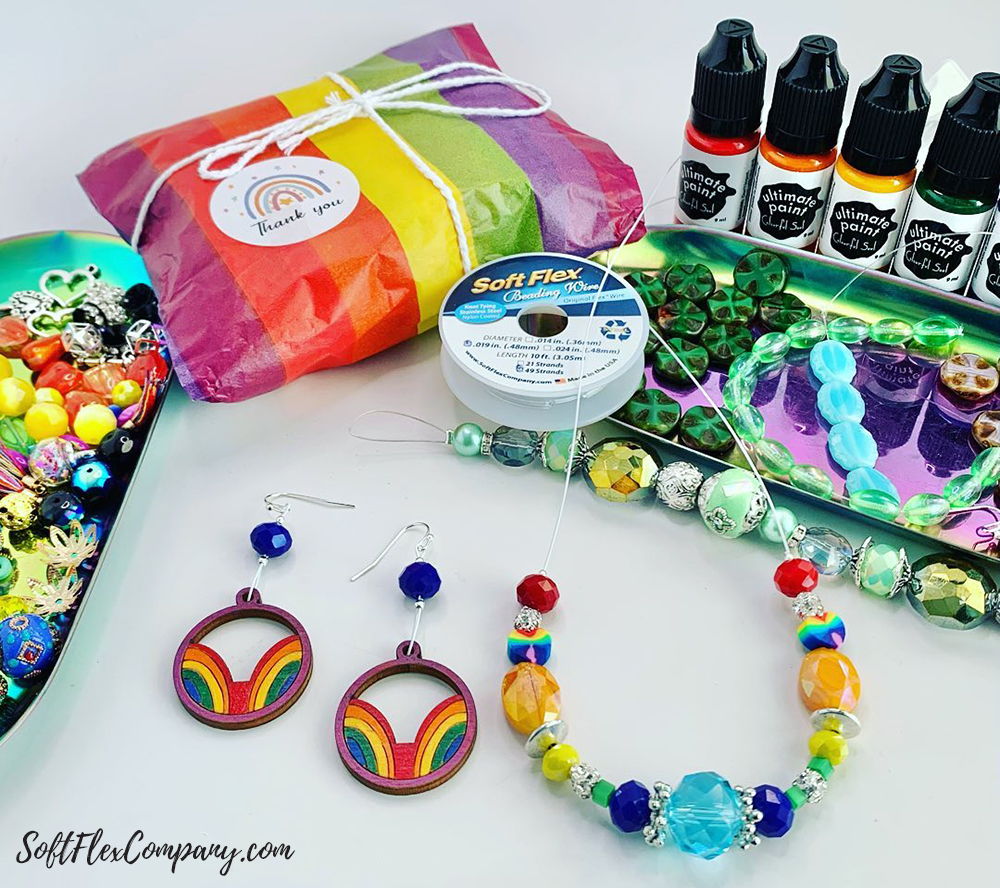 Love is Love!
Rainbows are a joyous and loving gift from Mother Nature. This beautiful design kit is a passion project from the staff at Soft Flex Company. We used the rainbow as a basis of this kit's palette. Rainbows are the ultimate in creative expression. Artistically, a rainbow is three primary colors combining to make four more colors. When viewed as light, a rainbow is one color that has shifted to show a spectrum. There is cooperation and diversity in the rainbow. We think that is what Soft Flex company is about. We are a unique and wonderful family. We encourage everybody on our team to be authentic and true to themselves and explore the boundaries of creativity. We wanted to share our love and let our friendly community explore the stunning colors of the rainbow. Let your light shine and love who and what you love.
Note: This unique kit features a bead mix from Sam's Bead Shop. It does not feature our normal bead mix from Jesse James Beads. We do have a bead mix from JJB for this kit - but in this case, it will be a separate purchase. We think you will adore the collection of beads we have gathered. This is a special item for us, but rest assured, our next kit will include the JJB mix you love.
We want to share some love. 10% of sales from this kit will be donated to a charitable organization. The Trevor Project supports youth at risk with a 24/7 crisis center and counselors. The project serves as a forum for inclusivity, education, and research. Help make a difference for young people at risk.
Sara will be doing a live broadcast on the Soft Flex Facebook page and YouTube Page, with the Love is Love Design Kit, on Wednesday, May 25th at 3pm (PT).
Lavender Mystic: Parisian Couture Unboxing - How To Make Earrings With Beading Wire
Lavender Mystic shows us how to make earrings with Soft Flex Beading Wire and beads from our design kit.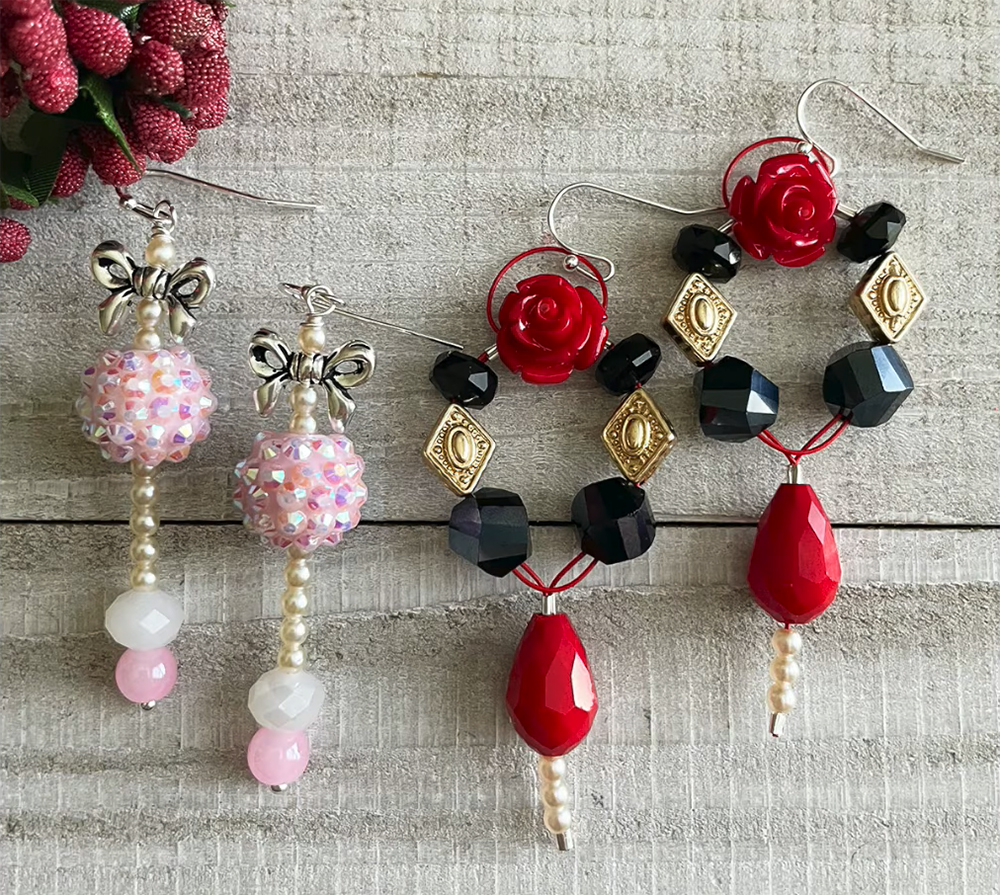 In Rose's Garden: Making A Bracelet Using The Parisian Couture Jewelry Kit
Rosanna Brafford shows us how to make a bracelet, using our jewelry making Design Kits.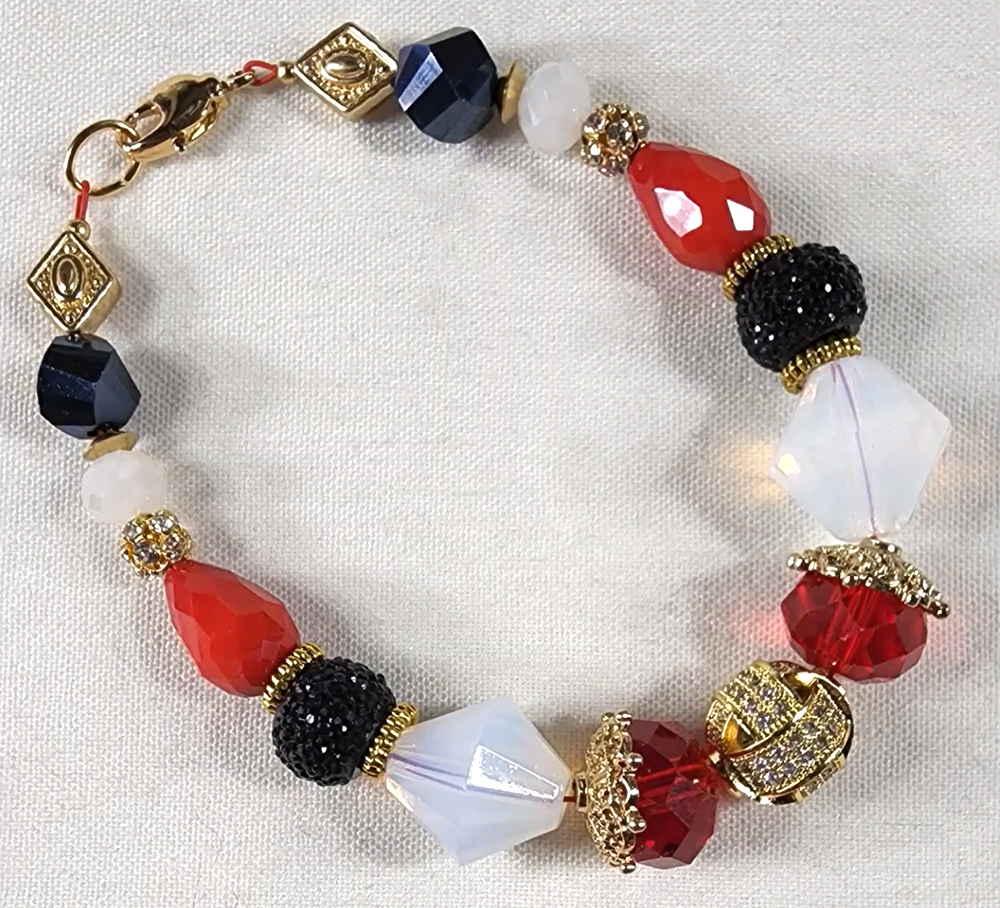 SandyHughesKawaii: First Soft Flex Purchase And Product Review
SandyHughesKawaii discussed her thoughts when she received her first purchase from Soft Flex Company. Welcome to the community, Sandy. We cannot wait to see what you make!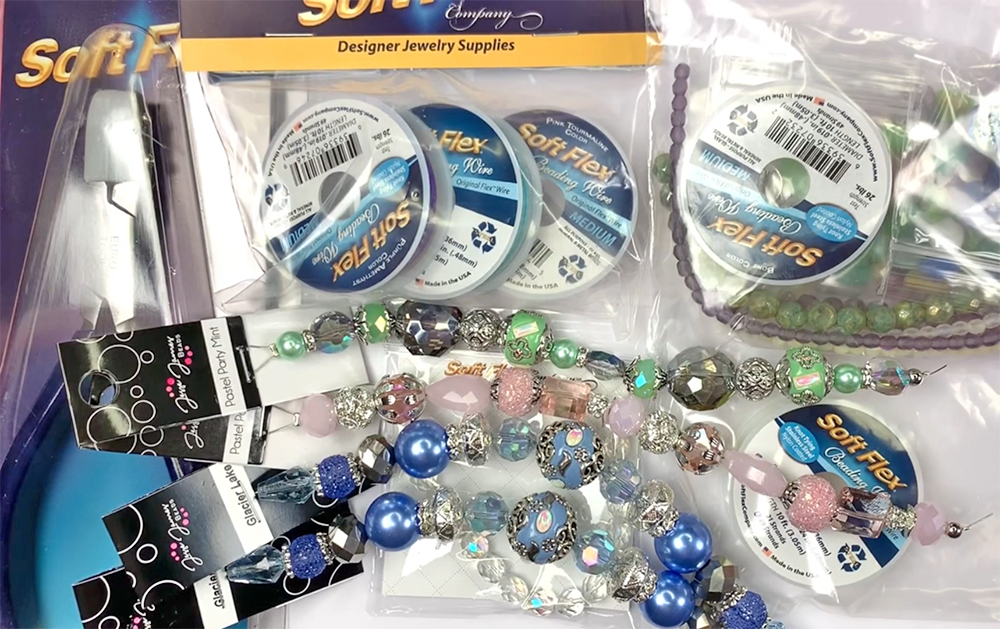 SilverSilk & More: How To Make A Beaded Bracelet With SilverSilk Pipe Chain
Nealay shows us how to make a beaded bracelet with SilverSilk and Soft Flex Beading Wire.
Material Sources:
www.silversilkonline.com for Pipe Chain, Clasp
www.softflexcompany.com for Beading Wire and Crimps
www.etsy.com/shop/DanielleWickes for Beads and Cords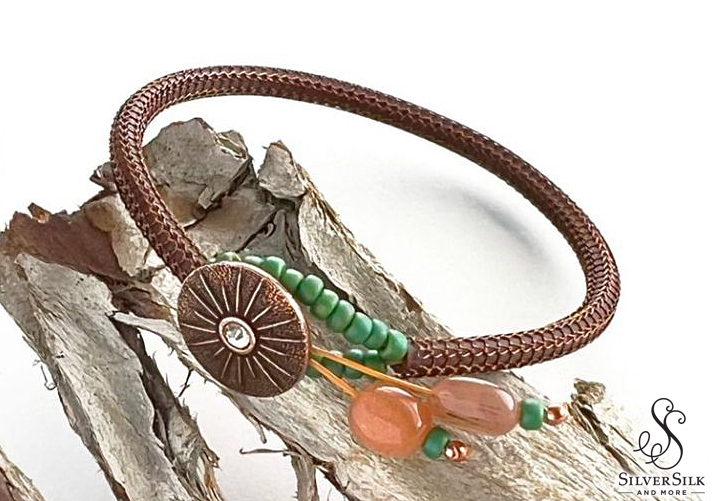 Check out the kits on SilverSilk & More. Nealay includes a generous amount of Soft Flex Craft Wire and Beading Wire in his jewelry kits. Our wire pairs amazingly well with his chain.
Join our Facebook group – VIB. Stay in the know. Stay up to date. From our bead shows to our video shows and sales, you can stay in touch with us. The community is full of artistic and helpful beaders and crafty people. Inspire and be inspired. Share your pictures and get the beading bug from others!
Visit the Soft Flex Company YouTube Channel!
---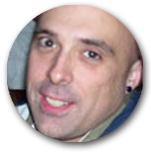 Blog contributor Thomas Soles loves Jazz Age writers and crunchy french fries. His favorite gemstones are Lapis and Pietersite. His favorite hobby is day dreaming. And his favorite mustache is Freddie Mercury's. As you can see, he has a healthy (or possibly unhealthy) sense of humor. You can write to him at [email protected]