This week was sealed with a kiss! We unboxed our decadent Chocolate Kiss Jewelry Making Kit. If you adore the rich, velvety taste of chocolate, you will love this kit! The beading supplies inside were curated to evoke the flavor of our favorite treat! Your next jewelry design will be as tempting as your favorite candy bar! If you are as obsessed with chocolate as we are, make sure you grab this kit before it is gone forever!

What a delicious week! Kristen showed us how to wire wrap a pendant and make a lovely necklace. Sara and Kristen revealed our Chocolate Kiss Design Kit and made jewelry. Rachel Mallis showed us the earrings she made with the WigJig board we sent her. Rosanna Brafford unboxed her Chocolate Kiss Jewelry Kit and created a stunning pair of dropped petal earrings. Marcie Creates designed a necklace with our Cozy Mountain Retreat Design Kit (Sold Out). Randee Brown, of Thunderhorse Descendant, made jewelry with our Make-A-Wish Design Kit (Sold Out). And Finally, Kay Goss, of Star's Beads, previewed the Galentine's Day Kits that we are offering in collaboration with Jesse James Beads.
Tucson's Surprise Collection Featuring Viva Magenta & Unique Finds From The Show

Grab your Surprise Collection today, supplies are extremely limited!
Soft Flex designer Sara Oehler is heading to the Tucson Bead Shows to curate a surprise collection for you!
Tucson has long been the center of the global market for gem, mineral, and beads. The shows in Tucson dictate the trends and upcoming fashions in jewelry. Tucson is the best spot for one of a kind items and incredible deals.
Sara is an industry insider. For more than twenty years, she has been attending and teaching at bead shows across the globe. This kit turns her into your personal shopper! She will be visiting a number of gem and bead shows and buying items that she knows will enhance your beading supplies and jewelry.
This kit is a pre-order item. This item was so popular! We are making 20 extra, grab yours today! As it is a pre-order, the kit will ship separately from any other items you order. Sara will be attending shows at the end of January. There is an $8.00 fixed rate shipping price for this kit. Will ship on or after February 15, 2023.
Jewelry Making Videos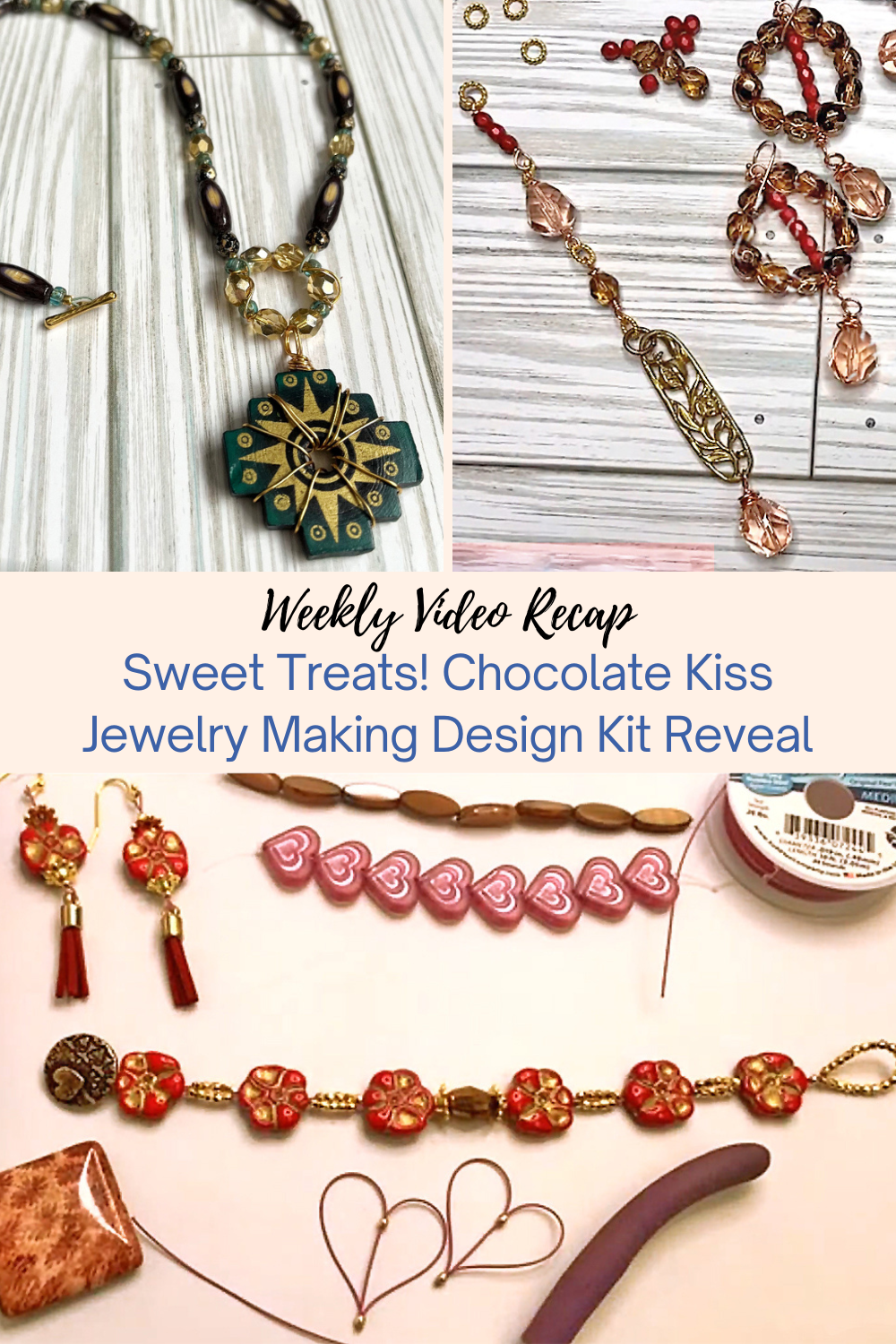 How To Wire Wrap A Pendant And Make A Beaded Necklace
This week on Free Spirit Beading, we watched Kristen give us a wire wrapping demonstration. She turned one of the newest products on our shelves, Peruvian Cross Pendants (Sold Out), into a stunning work of art with Soft Flex Craft Wire. These Chakana cross pendants were an instant hit with our community. They sold out within days. Make sure you check out our New Products on Wednesdays when they arrive so you don't miss the next exciting bead or tool!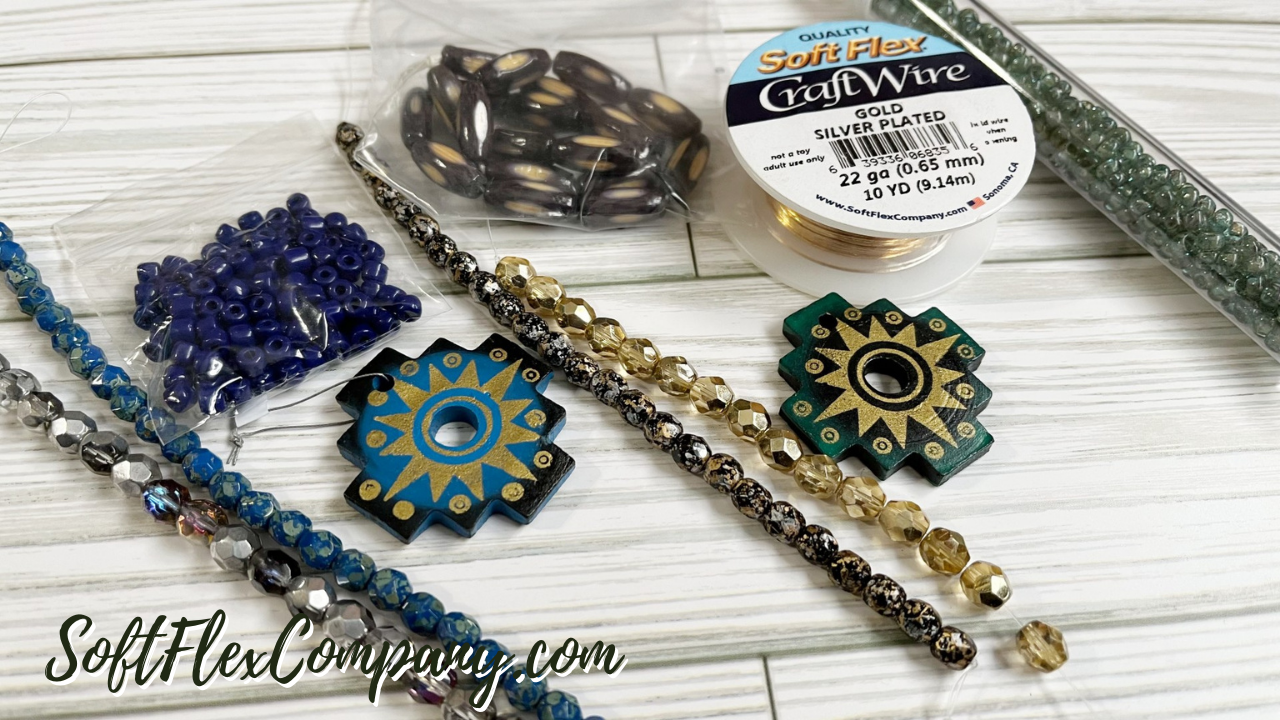 22ga Soft Flex Craft Wire Silver Plated
Soft Flex Beading Wire, .019 Diameter
37x4mm Assorted Colors Ceramic Peruvian Cross Pendant
Czech Glass Beads
Bamboo Beads
Seed Beads
2x2mm Soft Flex Crimp Tubes
Clasp
Nylon Jaw Pliers
Multi-Size Mandrel Wire Wrapping Tool
Magical Crimping Pliers
Cutters
Bead Stoppers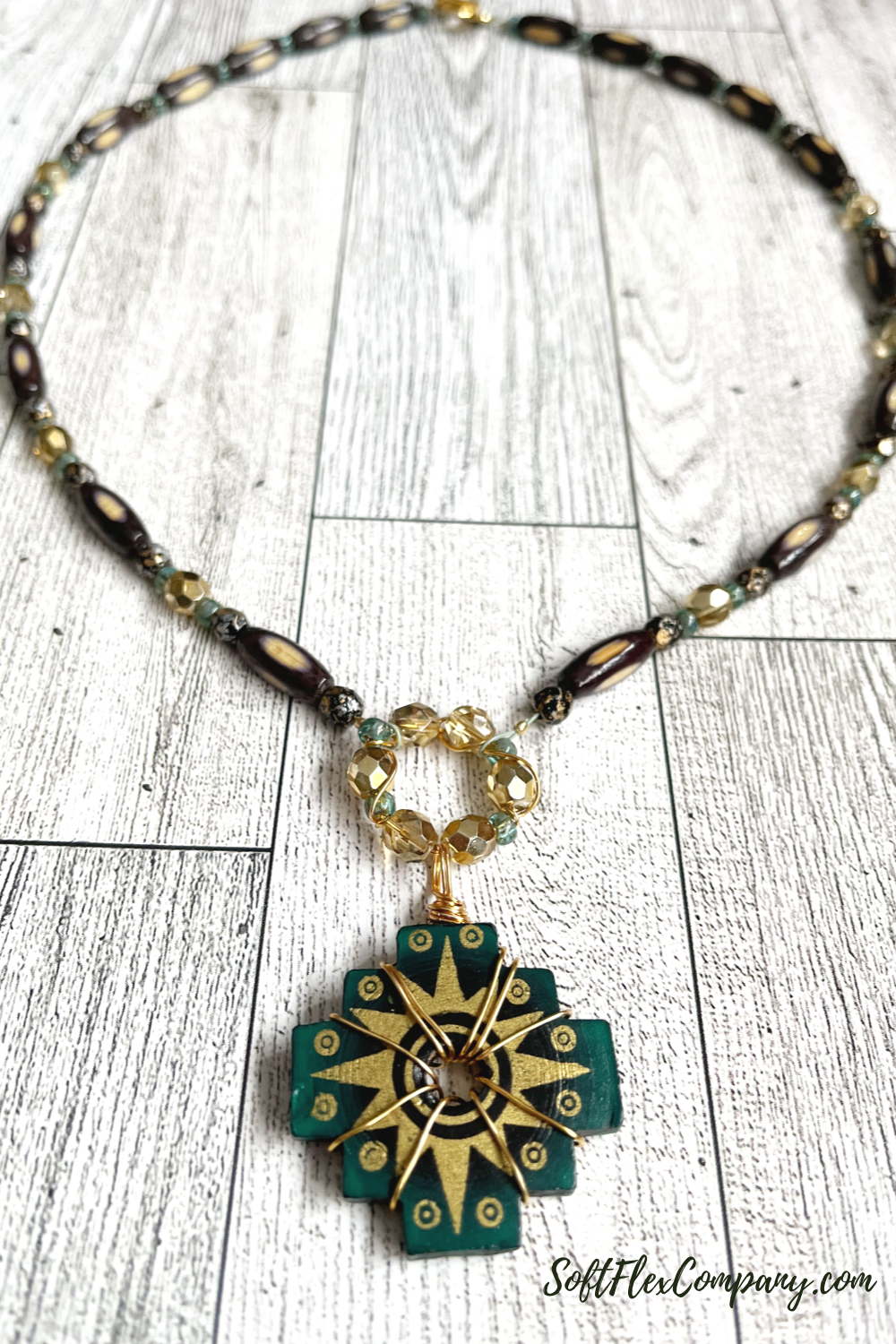 Chocolate Kiss Jewelry Making Kit Reveal
The Chocolate Kiss Design Kit is our most indulgent jewelry making kit ever!
Indulge in the delectable romance of chocolate. Savor every succulent bead. Your next necklace will tickle your sweet tooth. Bold and adventurous or soft and delicate, chocolate stirs our imagination. Semi-sweet, dark, rich fudge - your mouth waters just pondering the moment you place this wonderful candy on your tongue. Show your chocolate obsession with jewelry. Create a cocoa infused design for a friend. String a bracelet that evokes the comforting warmth of mocha. Finish a pair of earrings that are as buttery as a luscious brownie. Make Cupid jealous with this delicious batch of beading supplies!
Kristen was initially set to reveal this kit by herself as Sara was going to be getting ready for her trip to Tucson. Sara realized she would have time to film this video, so they decided to pair up. Double trouble! It was a good thing Sara made the show, Kristen realized she did not have our Chocolate Kiss kit on hand. So, Kristen made a pair of earrings with our Fire Polished Czech Glass and Craft Wire and Sara used her kit to make a cute bracelet.
Chocolate Kiss Design Kit
Bead Stopper
Soft Flex Beading Wire
2x2mm Crimp Tubes
Magical Crimping Pliers
Cutters
Rachel Mallis: Earrings Designed With A WigJig Jig Board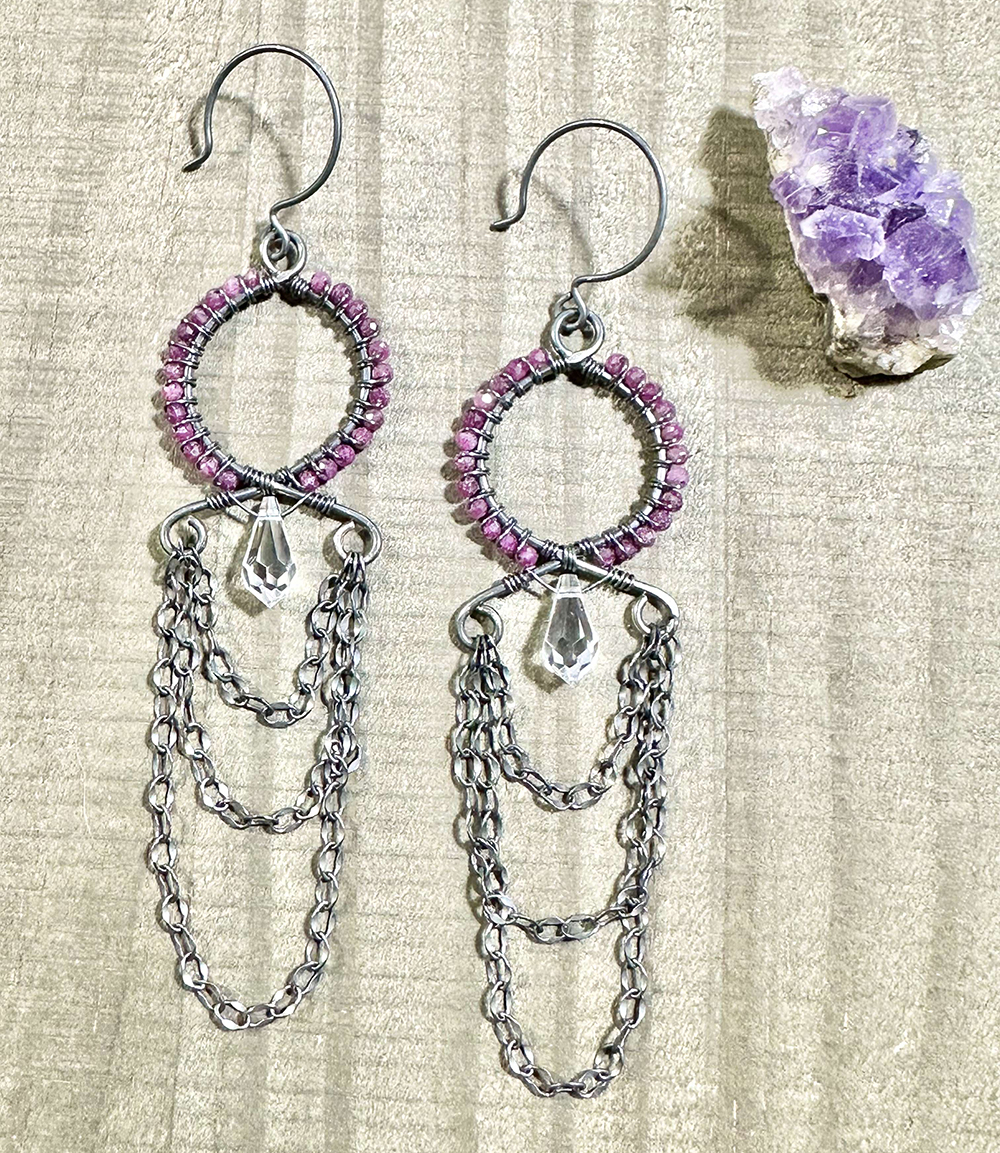 We sent our friend, Rachel Mallis, a WigJig board. Look at the amazing earrings she created. We love them! This may call for a future beading party! What do you think?
Rosanna Brafford: Making Dropped Petal Earrings With The Chocolate Kiss Kit
Marcie Creates: Making A Necklace With The Cozy Mountain Retreat Kit
Thunderhorse Descendant: Making Jewelry With The Make-A-Wish Kit
Star's Beads: Galentine's Day Kits Previewed And Bead Sale
Join our Facebook group – VIB. Stay in the know. Stay up to date. From our bead shows to our video shows and sales, you can stay in touch with us. The community is full of artistic and helpful beaders and crafty people. Inspire and be inspired. Share your pictures and get the beading bug from others!
Visit the Soft Flex Company YouTube Channel!
---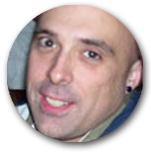 Blog contributor Thomas Soles loves Jazz Age writers and crunchy french fries. His favorite gemstones are Lapis and Pietersite. His favorite hobby is day dreaming. And his favorite mustache is Freddie Mercury's. As you can see, he has a healthy (or possibly unhealthy) sense of humor. You can write to him at Thomas@SoftFlexCompany.com