Hooray! It's Friday! We had a glorious week of jewelry making and fun. We celebrated our mothers on Sunday. We had a guest visit our office. We celebrated Sara's 20th anniversary with Soft Flex Company. And today is Sara's 40th birthday. This was a wonderful week of creativity and lovely jewelry. If you missed any of the festivities, make sure you catch up with all of the fun on today's video recap!

Kristen kicked the week of with another episode of Free Spirit Beading. This week, she designed a lovely pair of tassel earrings. Nealay visited our office for some live video fun. He brought a mystery gift for Sara. Sara and Nealay filmed another video the next day and took turns creating some fun jewelry. Nealay created some tassel earrings. Finally, James designed a Soft Flex Craft Wire bracelet that would look amazing on a male or female wrist. There is something for everybody here.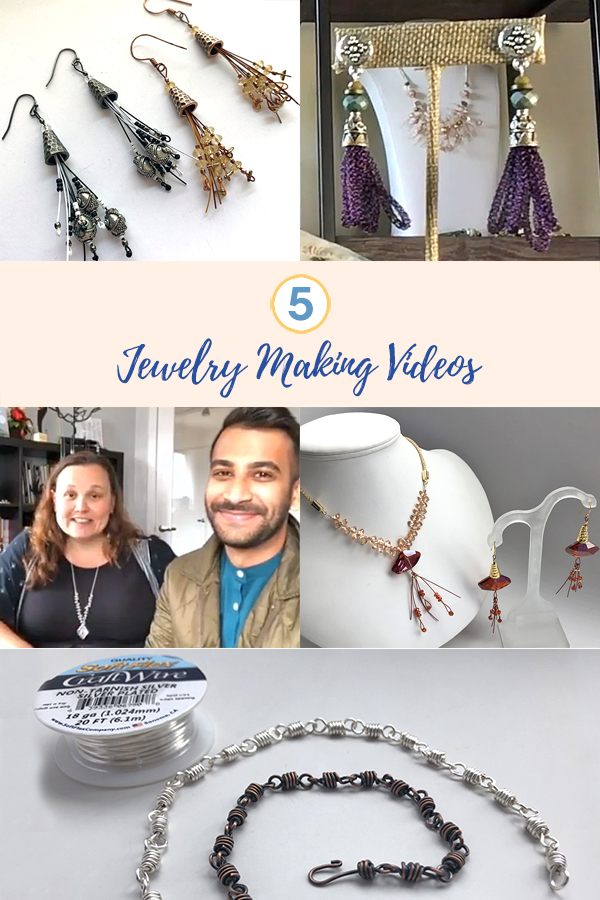 Make Tassel Earrings With Harvest Moon Trios And Cones
Join Kristen on Mondays at 12:00pm PST for her live YouTube series, Free Spirit Beading. Kristen is a talented jewelry designer/ artist/ graphic designer. She wears many hats and her work is always lovely. Her show is a laid back look at jewelry design. Her videos are fun to watch and so instructive. She is a great source for inspiration if you are looking for a muse.
This week, Kristen created a stunning pair of tassel earrings. She used Hammered Cones from TierraCast. Some lovely beads and a Harvest Moon Trios Beading Wire Pack from Soft Flex Company. Follow along if you would like to create these earrings or get creative and design your own tassel earrings!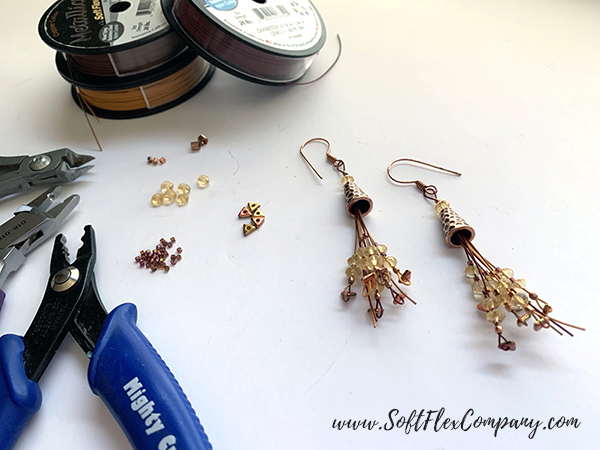 From Kristen:

We are going to take a look at the new findings and make a pair of tassel earrings using our new TierraCast hammered cones, Soft Flex Harvest Moon Trios beading wire colors, crimps and a few small beads. Remember you can use this technique and swap out the beads and wire colors to your liking!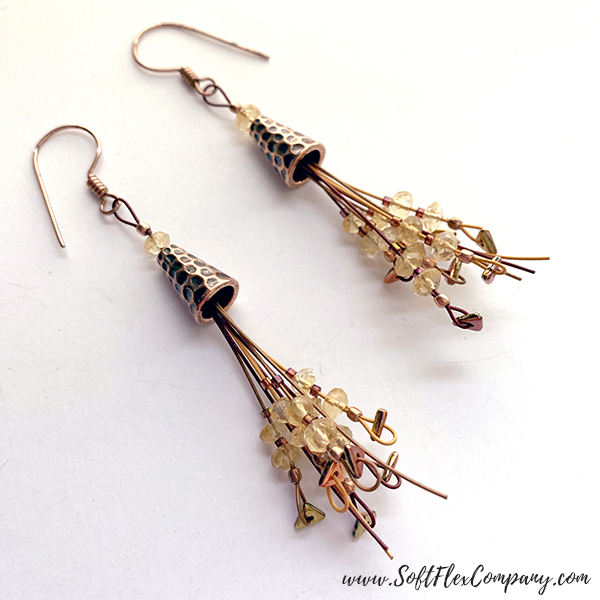 Supplies:
Harvest Moon Trios (18" of each wire color)
24 - Delica beads size 15/0
26 - 3mm Citrine Rondelle Beads
12 - Tri Beads
2 - Antique Copper Hammered Cones
2 - Copper Ear Wires
14 - 2x2mm copper crimp tubes
2 - 3x3mm copper crimp tubes
Magical Crimping Pliers
Mighty Crimping Pliers
Cutters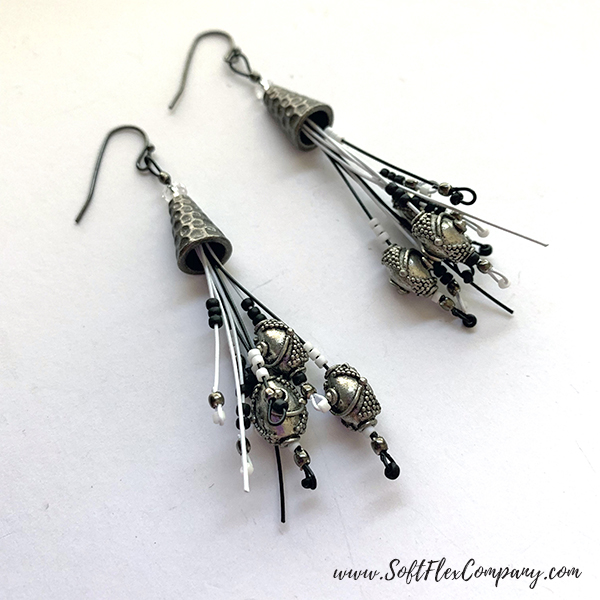 These earrings look amazing with different colors of Soft Flex Beading Wire and you can mix up the beads. If you make a pair, post them on our Facebook group – VIB. We would love to see your work!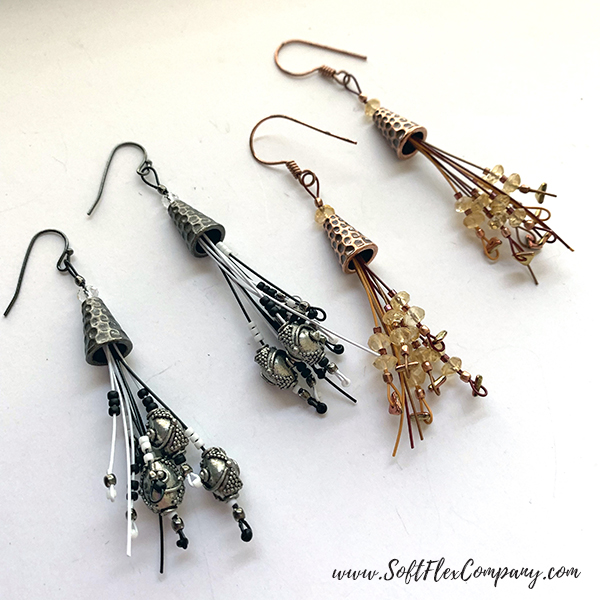 SilverSilk Mystery Design Kit From Nealay Patel
Nealay Patel joined us this week. He has threatened to visit us for years. We finally brought him to Sunny Sonoma, California. We had a lot of fun. He brought us a Mystery Creative Box to unbox and use. Sara loves a challenge. Not knowing what you have to work with and being challenged to design something on the spot, in front of a large audience, is not everybody's cup of tea. But Sara loves the creative fire of it and she loves feedback. Let her know what you think of her work!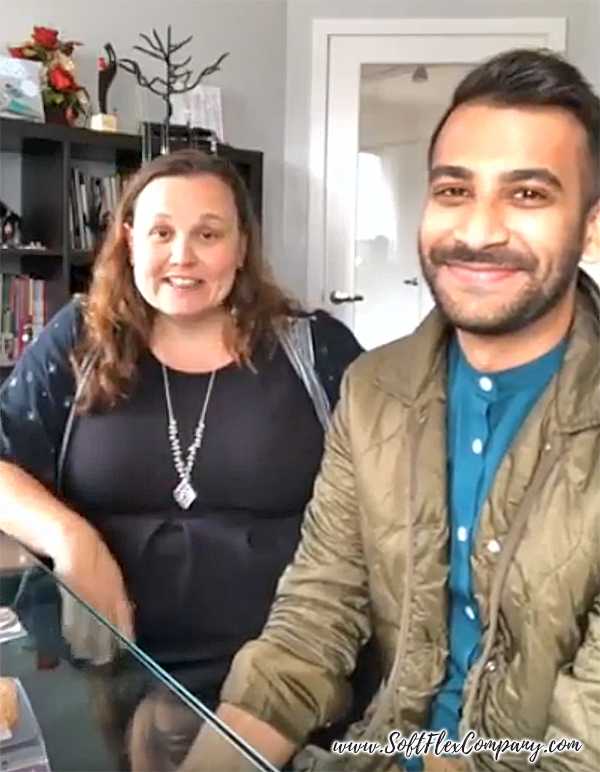 Nealay is the owner of SilverSilk And More. His store is full of wonderful mesh, chain, and findings. His mesh is so easy to use and makes it so easy to design sophisticated jewelry. You can find him on Facebook on Tuesday for his series – Tuesday Tuts. Find him on YouTube and subscribe. Once he gets enough subs, he can start doing live videos on YouTube.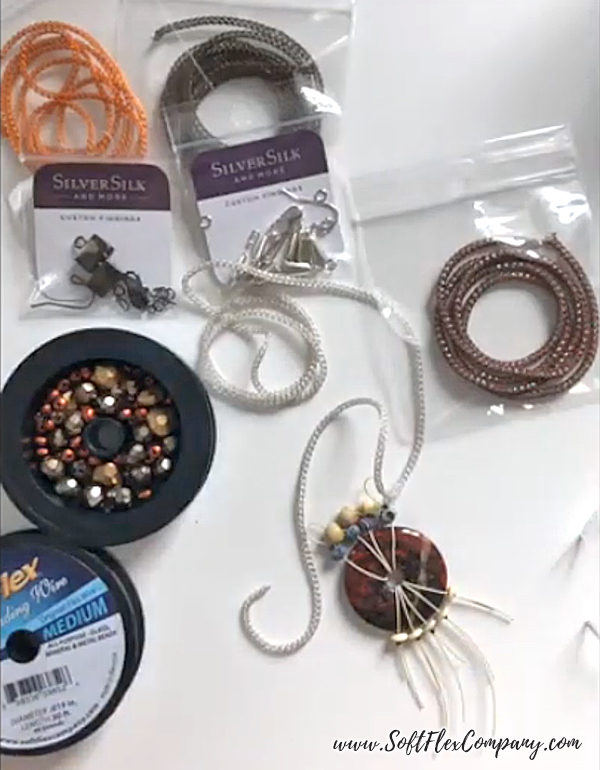 Supplies:
Turquoise Soft Flex Beading Wire - Medium Diameter
24k Gold Extreme Flex Beading Wire - Medium Diameter
Champagne Extreme Flex Beading Wire - Medium Diameter
SilverSilk Hollow Mesh
2x2mm crimp tubes
Ear Wires
Magical Crimping Pliers
Cutters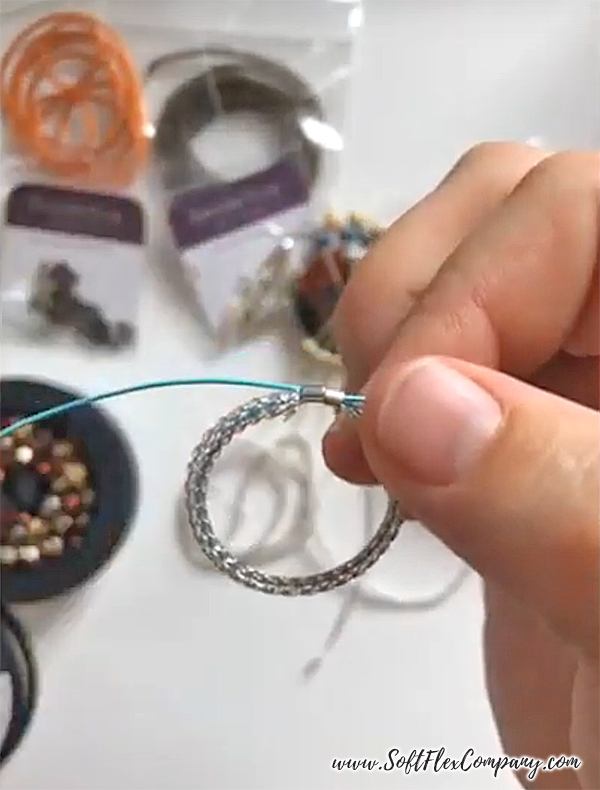 Sara designed two lovely pairs of earrings. She took feedback from the audience and used their suggestions as she went. It is fun to watch her live videos. She loves input and loves to interact with the people watching. Make sure you follow us on Facebook and YouTube to join in the fun!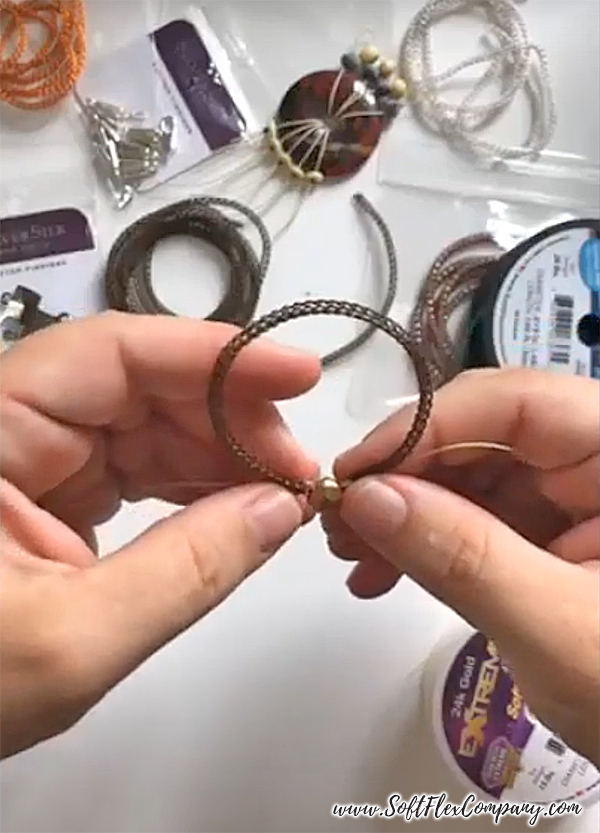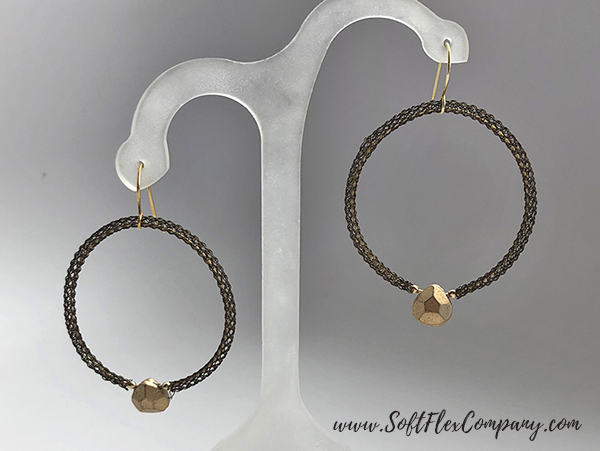 Nealay was up next. He is not a fan of the stress of live videos but he is a professional. He designed a stunning lariat with tassel ends.
Don't miss Nealay's book collection. You can find them on our site:
Jewelry Made With Wire And Fiber by Nealay Patel
Jewelry For The New Romantic by Nealay Patel
Jewelry Designs With Knitted Wire by Nealay Patel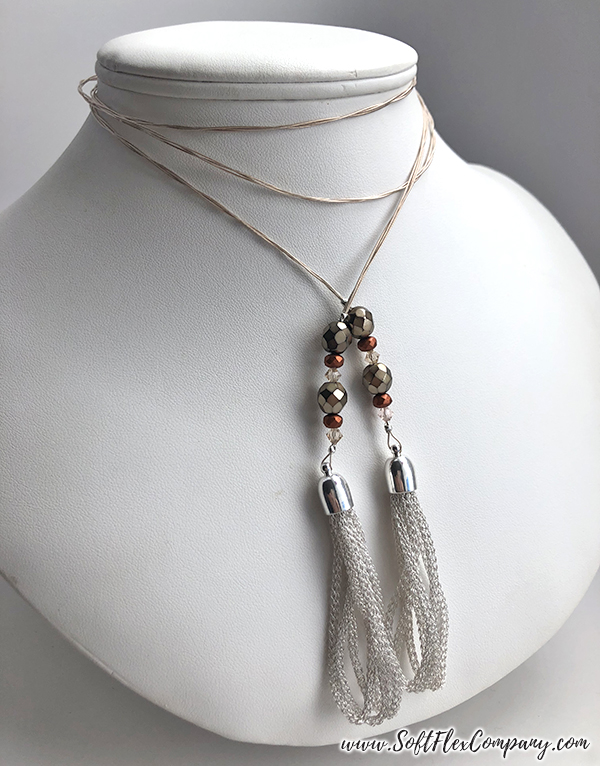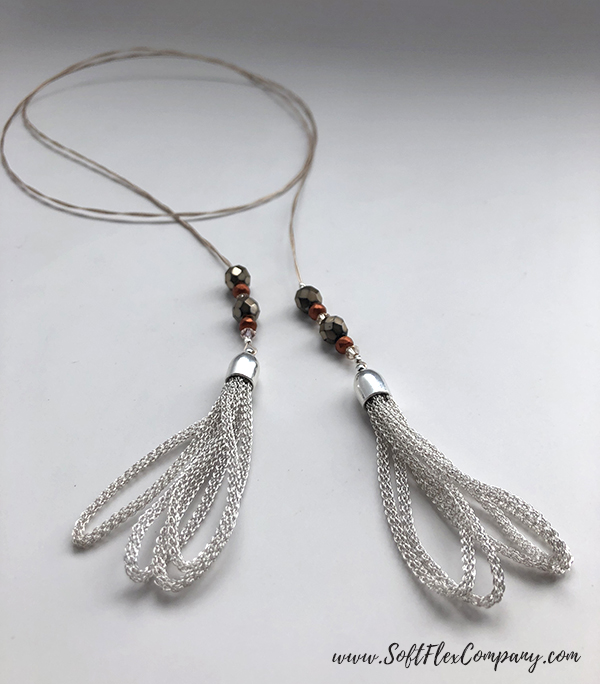 Nealay Patel And Sara Oehler Design With The Soft Flex Mystery Design Kit
Nealay Patel joined us this the day before this video. He brought us a Mystery Creative Box to unbox and have fun with. Today, we challenged Nealay to create something with one of our kits. He did not know what was inside the kit before opening it and designing with its contents.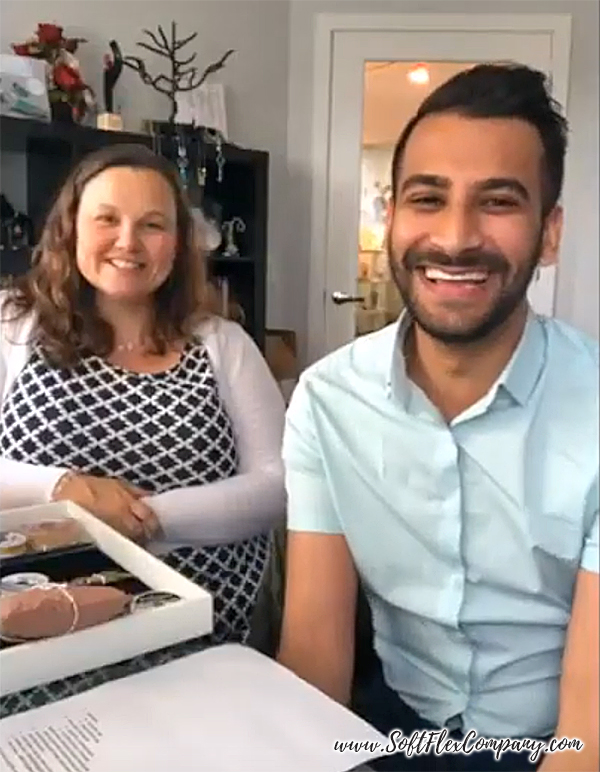 Nealay told us about the products he carries on his store – SilverSilk And More. He has some truly decadent jewelry chain. It is so easy to use and finish and can make even the simplest designs look professional. Make sure you visit his site.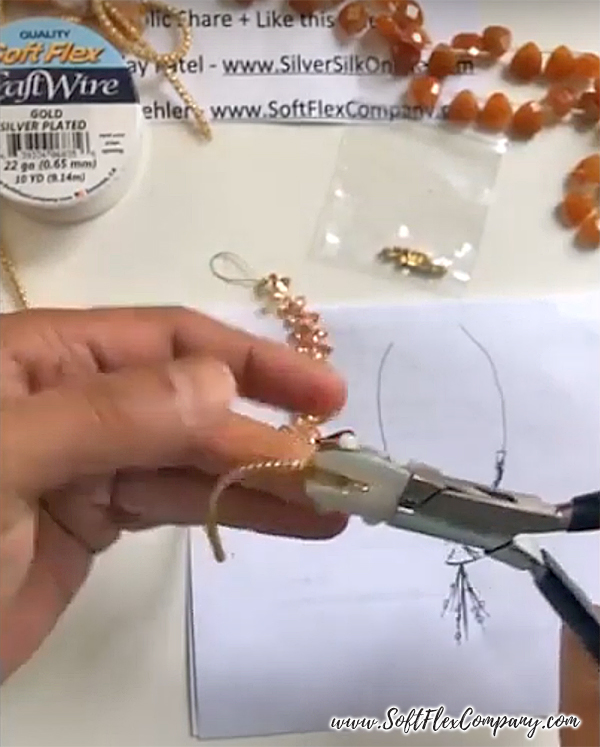 Supplies:
Red Jasper Soft Flex Beading Wire - Medium Diameter
Champagne Extreme Flex Beading Wire - Medium Diameter
SilverSilk Hollow Mesh
Ear Wires
2x2mm crimp tubes
Magical Crimping Pliers
Nylon Jaw Pliers
Cutters
Nealay designed a magical necklace. So luscious. Not bad for being challenged to create something without knowing what material he had to work with. He is an amazing designer.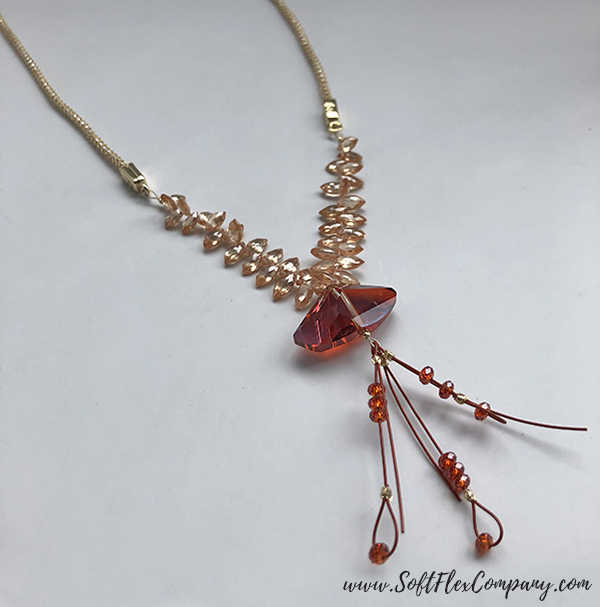 Sara jokingly referred to her cone and crystal combination as a party hat. Instead of taking it apart, she figured why not actually use this fun little combination. Party Hat Earrings are so fun!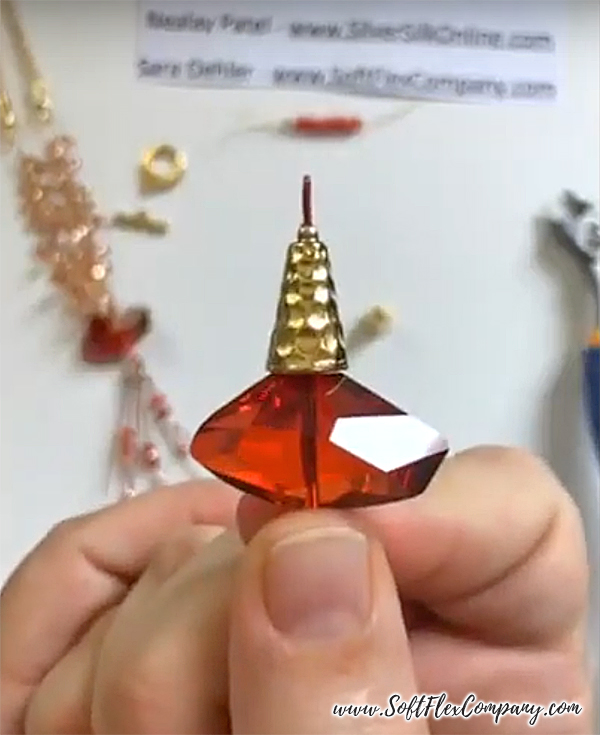 Who would have imagined a party hat could so elegant?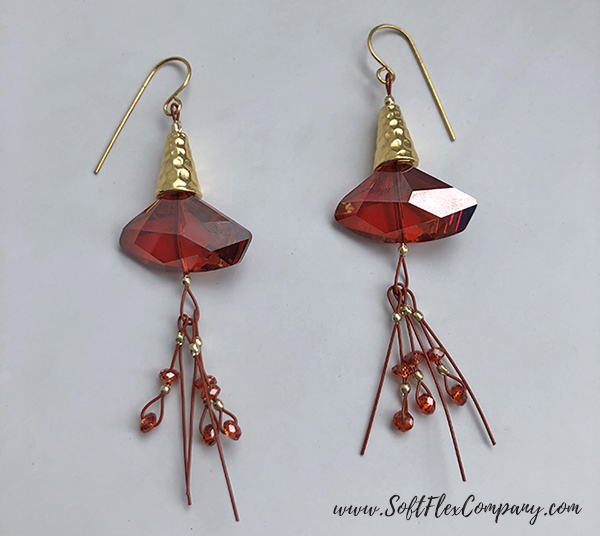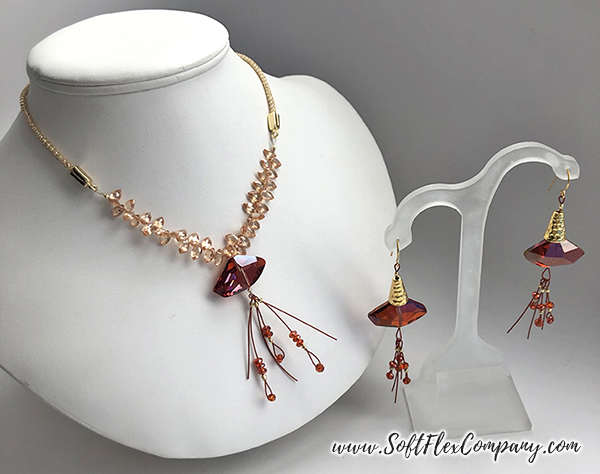 Hollow Mesh Tassel Earrings
Nealay has had quite the busy week. Join him on Tuesdays for his Tuesday Tuts series. Every Tuesday, Nealay films a live video on Facebook where he sketches a design and then follows through and strings it. You can pick his brain as he goes or enjoy the ride. If you miss his live video or just do not like Facebook, you can always view his videos on YouTube.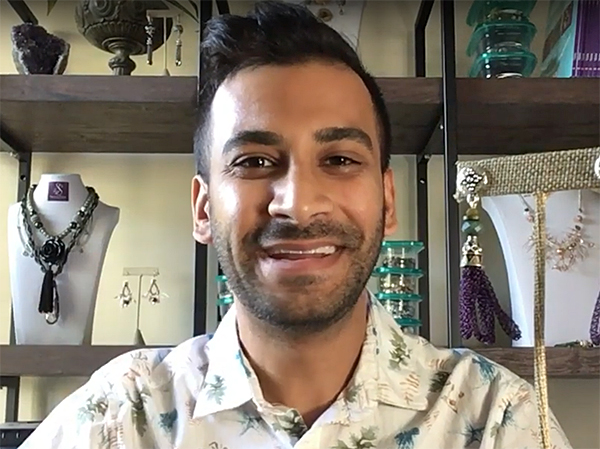 From Nealay:
Let's take an idea and a sketch and use Hollow Mesh to make a stunning pair of earrings! I'll show you how to cut, gather and attach Hollow Mesh pieces and turn them into very textural tassels. We'll be using some very special cones and TierraCast earring posts and learning how to do some basic wire wrapping to successfully execute the earrings.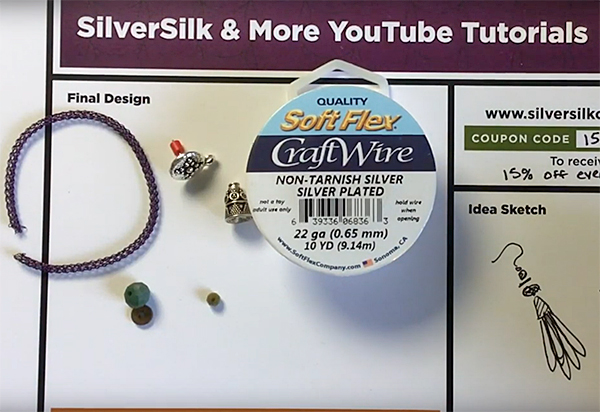 Supplies:
Hollow Mesh
Silver Plated 22 gauge Soft Flex Craft Wire
TierraCast Earring Posts
TierraCast Cones
Decorative Beads from Jesse James Beads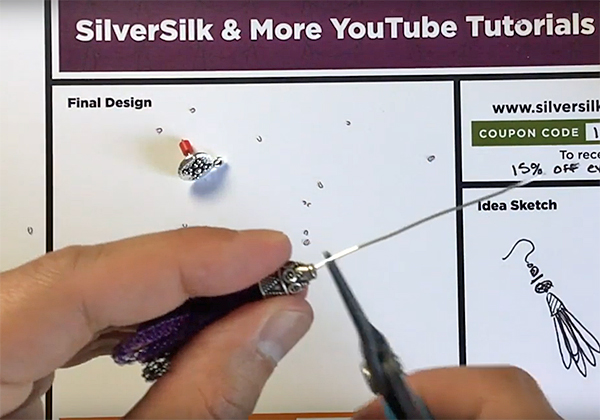 Nealay needs two hundred more subscribers to his YouTube Channel before he can start broadcasting live from that platform. Please take a second and subscribe. He would appreciate it immensely!
Double Wrapped Loop Bracelet With Soft Flex Craft Wire
James Browning is Soft Flex Company's Craft Wire guru. He has some incredible designs and is always pushing himself to be better. He is a great teacher. His videos are easy to follow and clear. Even if you have never used Soft Flex Craft Wire, you can create the designs he makes with ease. This week, he shows how to make a Double Wrapped Loop Bracelet using Soft Flex Craft Wire in 18 gauge.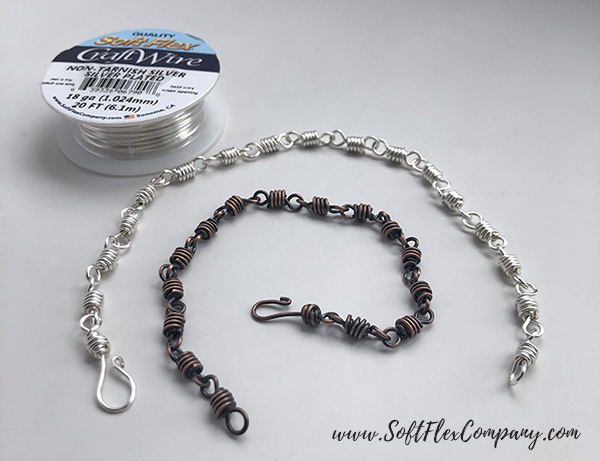 James warns us that this project is going to be tool intensive. His previous videos are easier to follow if you are a beginner. If you do not have wire working tools, a great option is our Craft Wire Starter Kit. It is everything you need to start a wire working hobby. And you can save some money by getting the kit!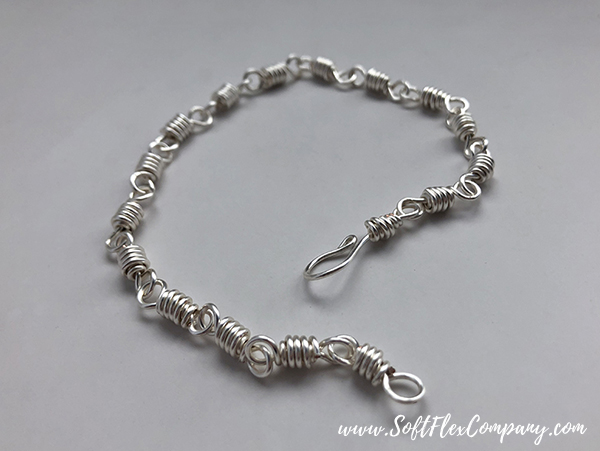 Supplies:
Silver Plated 18ga Soft Flex Craft Wire
Italian Ultra Flush Cutter
Nylon Jaw Pliers
Flat Nose Pliers
Chain Nose Pliers
LoopRite Looping Pliers
Round Nose Pliers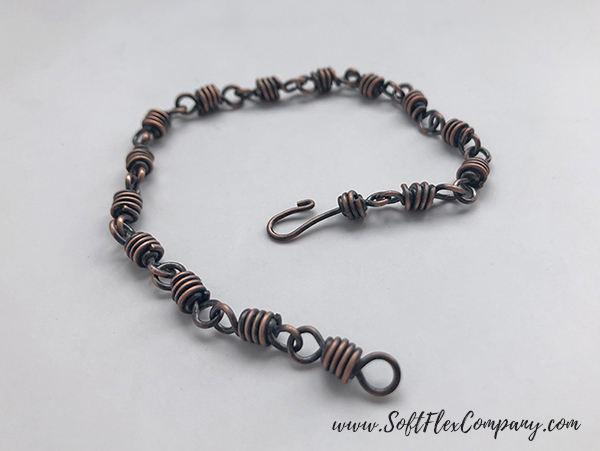 Join our Facebook group – VIB. Stay in the know. Stay up to date. From our bead shows to our video shows and sales, you can stay in touch with us. The community is full of artistic and helpful beaders and crafty people. Inspire and be inspired. Share your pictures and get the beading bug from others!
Visit the Soft Flex Company YouTube Channel!
---
Blog contributor Thomas Soles loves Jazz Age writers and crunchy french fries. His favorite gemstones are Lapis and Pietersite. His favorite hobby is day dreaming. And his favorite mustache is Freddie Mercury's. As you can see, he has a healthy (or possibly unhealthy) sense of humor. You can write to him at [email protected]