Another glorious week! We had a blast making jewelry and enjoying the fellowship of our beading peers. We threw another Zoom jewelry making party this week and got to sit down with Jill Wiseman. We learned a bunch of fun jewelry techniques. Have you ever tried to knit with wire? We will show you how! We learned how to patina paint and make some terrifically ferocious jewelry! Join us for all of the fun. You are going to learn something new and have a wild time!
We miss getting to share quality time with our friends. We miss having beading parties in our pajamas and making crafts. But we are not going to let a little thing like a global pandemic slow us down! Let's stay positive and focus on the beautiful things in life! This week, we kicked things off with a Zoom beading party. We hopped on this conferencing tool and made merry. We talked to Jill Wiseman about all things jewelry! It was a fantastic time and we were left wanting more. Sara filmed a quick video showing us how to use a knitting spool. This tool is a fun update to a traditional crafting tool. Finally, we wrapped things up with Nealay. He showed us a ton of interesting ways to make jewelry. He will show you how to patina, how to weather metal, how to make jump rings, and more! Join us for a free online beading class!
Soft Flex Knitting Spools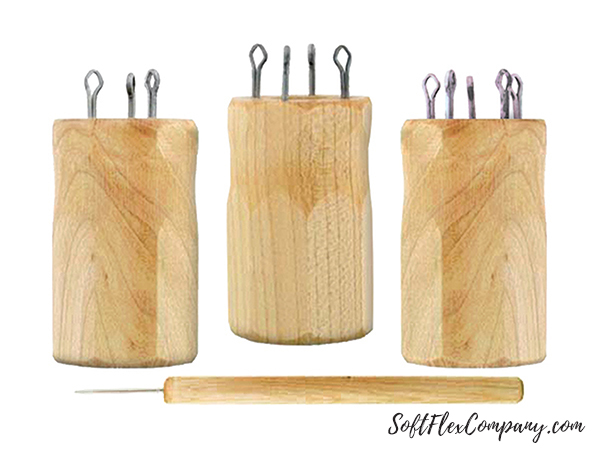 Soft Flex Knitting Spools are manufactured in the USA. A timeless tradition that many will recall learning as a child has returned. The knitting spool you may have used with yarn or thread as a youngster has been re-imagined for wire weaving. Try knitting using Soft Flex Craft Wire, Soft Flex Beading Wire as well as thread, cord, yarn, leather, etc. You can add beads. You can weave multiple and different materials together and create unique, one-of-a-kind, bracelets and necklaces. Not only are there three different styles of knitting spools available (3-pin, 4-pin and 5-pin), but there are several different ways to knit on each spool.
Note: The knitting spool works with copper or sterling silver wire, gauges 24-28. Any of our 4 diameters of beading wire can be knitted.
Sara's new video premieres on YouTube on Saturday!

Sara's newest jewelry video will be available on YouTube on Saturday. In this quick video, Sara shows you how to make a bracelet with our new Czech Glass Ammonite Spiral Beads and beads from a bead strand. This bracelet is easy to finish and looks amazing. This is a wonderfully instructive jewelry making video. You are going to have fun!
Jewelry Making Videos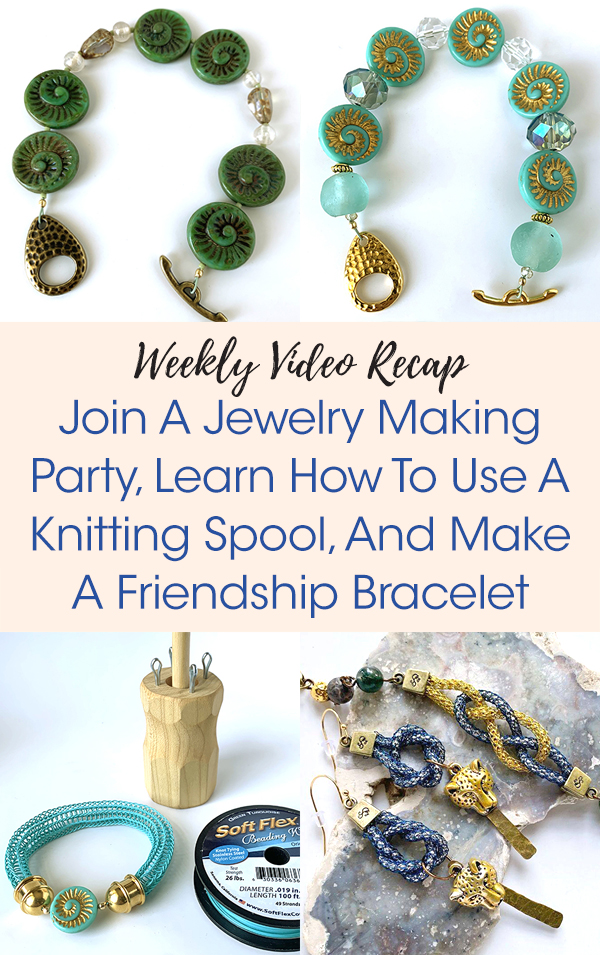 Live Jewelry Making Party With Guest Jill Wiseman
We love staging Zoom bead parties and making jewelry with people we admire!
If you miss getting together with friends and making jewelry, you are going to enjoy this fun beading party. We talk travel, the beading industry, the life of a designer and more. Jill tells us about her YouTube channel. She talks about how much fun it is to visit the Czech Republic. She discusses her favorite beading threads and gives us some real insight on how it is to make a living making jewelry.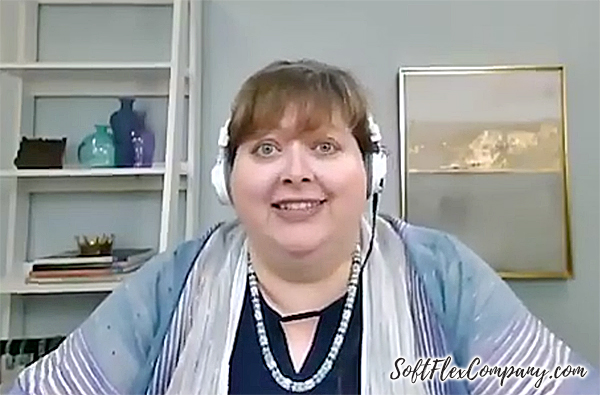 This week, we visited Jill Wiseman. Jill Wiseman is an incredibly talented designer. You may have seen her in various magazines, she was a Beadwork magazine Designer of the Year! You may have read her book - Beautiful Beaded Ropes : 24 Wearable Jewelry Projects in Multiple Stitches. You may have seen one of television appearances. You may have been a student in one of her beading classes. Or, you may be a subscriber to her YouTube channel. If you love making jewelry, you are probably familiar with her work.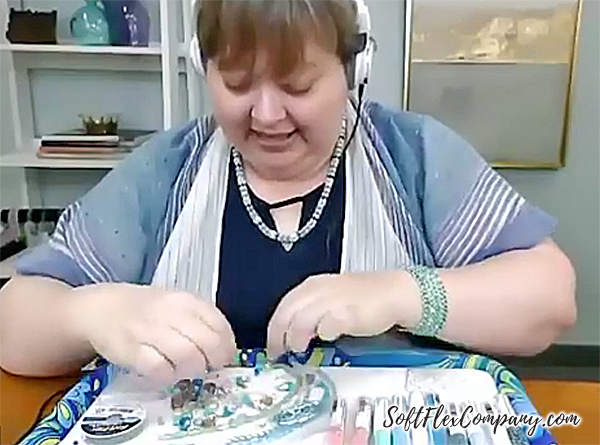 If you have not seen her work, make sure you watch some of her YouTube collection. Her videos are absolutely top notch. She is instructive and easy to follow. There is a strong emphasis on her hands and what she is working on. She employs a production company to make sure her work is full of clarity and detail. If you want to learn a new pattern or technique, this is really a great platform. Think a stitch, like peyote, is something you could never master? Jill will teach you how!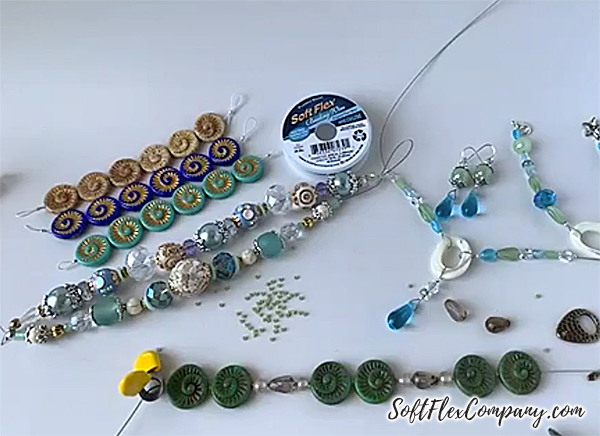 Zoom parties are so much fun. So many of us have isolated ourselves and quarantined during this terrible pandemic. It is easy to lose hope that we will ever return to normal. We miss our friends. We miss our group activities. We miss being part of a community. Zoom parties make it easy to stay connected and social at home. You can network online and join friends with shared interests with Zoom and social media platforms, like Facebook. Don't miss out on the fun! Just because you are isolating, it doesn't mean that you have to distance yourself from activities you love. Join our Zoom parties and join the conversation!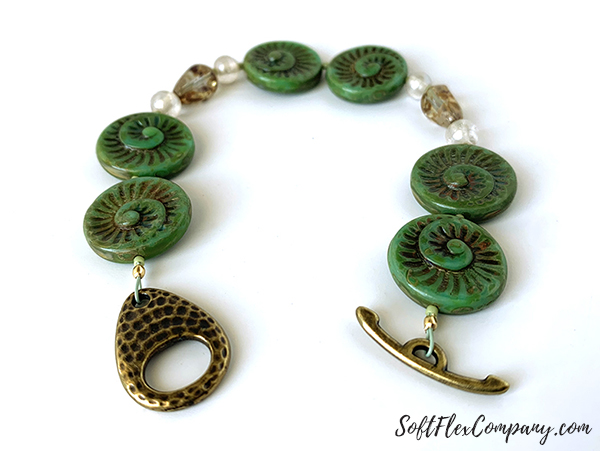 If you want to engage in a community that loves jewelry, make sure you visit our Facebook group, VIB. VIB is a constant jewelry party. Our group is very active. We have designers and teachers that love to share their designs. We have beginners and hobbyists that want to learn a technique that you may be able to teach. We have bead stringers that want to share their latest necklace or beaded stitch.
Stay connected with us. We keep group members in the loop. They know when our newest video is going live. They know when our latest blog has published. They know how to find our sales and discounts. Join our group and check out our next Zoom party as it goes live. You can ask our guests questions about making jewelry. You can tell them how much you love their work. You can be part of a party without leaving the living room!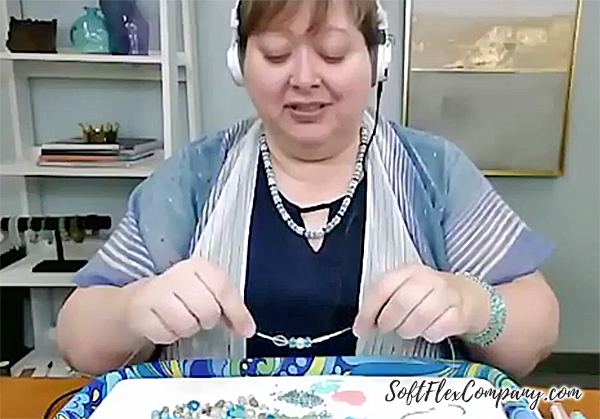 If you enjoyed this video, make sure you follow Jill. You can find her on the links below. Let her know how much you love her work!
Jill Wiseman's YouTube Channel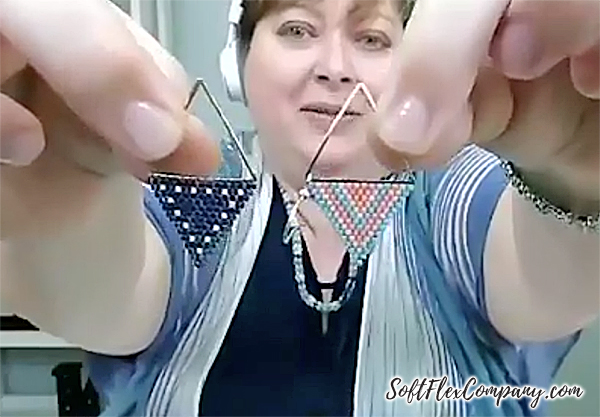 Learn How To Make A Bracelet With A Knitting Spool And Beading Wire
Did you ever own a knitting spool as a child? Maybe a wooden dowel with nails on the top of it? A lot of us owned one and created easy designs with yarn. It was a fun craft as a child and a great way to bond with Nana and other family members that introduced us to craft and hobby. Today, you can find a new generation of knitting spools on our website. These tools are perfect for designs using Soft Flex Craft Wire and beading wire. Now you can make an adult version of the childhood bracelet you cherished.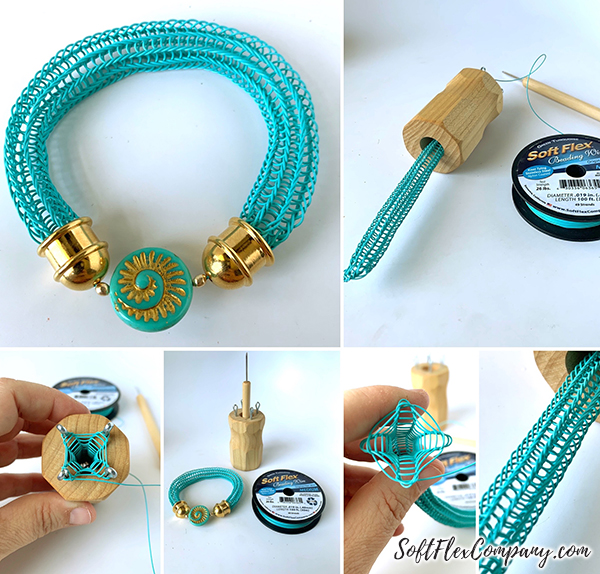 Sara filmed a quick video this week that is a wonderful watch if you are interested in modern knitting spools. She showed us how to start a project on a knitting spool. She showed us how to make a knitted length that can be turned into a bracelet or necklace. Once you get the hang of starting a new project and how the knit works, the spools are really easy to use. They are basically muscle memory. You can knit while watching your favorite Netflix show. You can knit while taking a trip. You can knit while watching the kids. It is relaxing and meditative. You are going to have a finished design before you even realize it.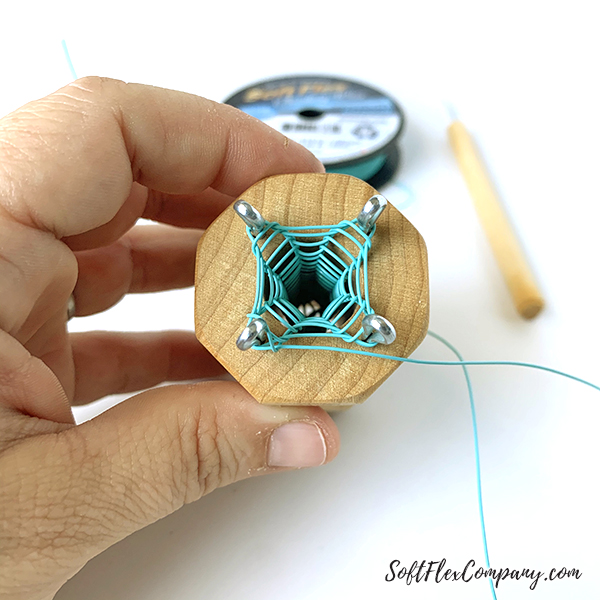 Soft Flex .019/Medium Beading Wire in Green Turquoise Color
Knitting Spool
Beads
2x2mm Crimp Tubes
Capitol Cord End
Clasp
Magical Crimping Pliers
Cutters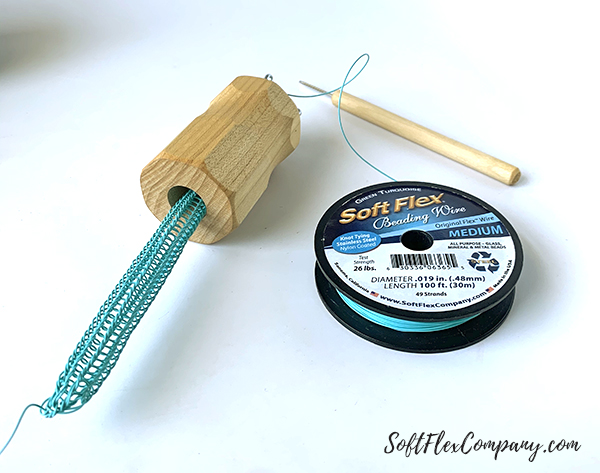 Sara was inspired by our Ammonite Spiral Czech Glass Beads this week. She created a bracelet with these beads with Jill Wiseman and Kristen Fagan. She then made another for a YouTube video she made that will go live on Saturday. She had one little straggler bead left after making her YouTube video. So, she decided it wouldn't hurt to make one more bracelet. These Ammonite beads are so fun and colorful. Grab some before they are gone. You might be inspired too!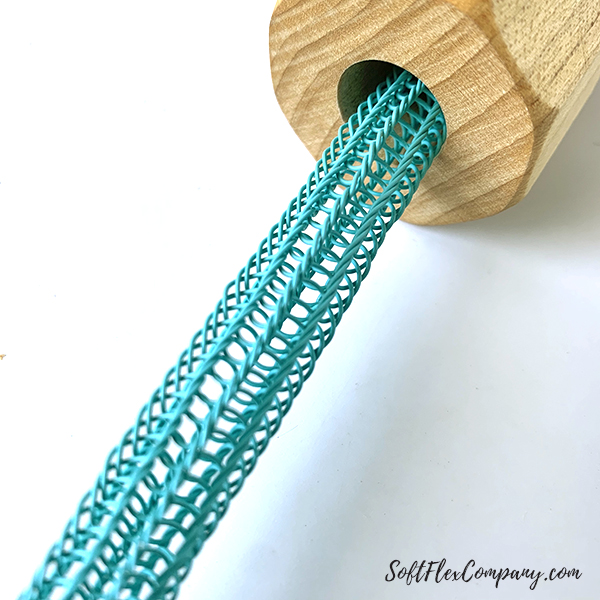 Sara loved the turquoise color Ammonite Spiral Czech Glass Beads. She also loves our Green Turquoise color beading wire. Who can blame her? She lived in Phoenix for a couple decades. Turquoise is part of the oxygen we breath in the Southwest! Sara figured her little straggler bead would make a great focal on our glowing wire.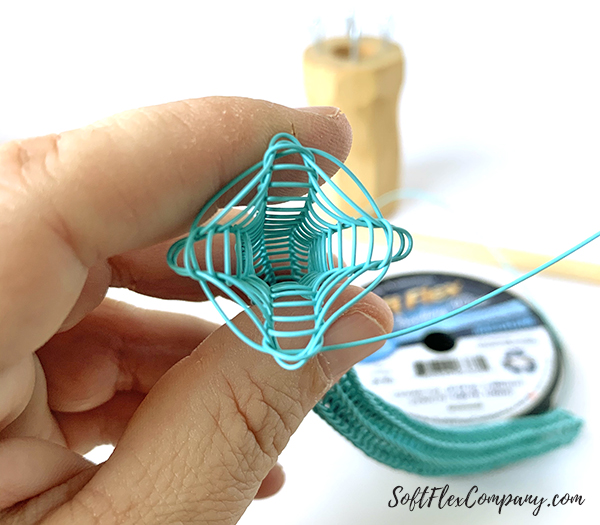 Knitting Spools are a fun and flexible tool. You can create knitted wire designs with a single color, like Sara did in this video. You can add multiple strands of color wire to create a feast of color. You can add beads as you knit. You can add a single focal, with a large beading channel, over the finished knit. There is a variety of design choices. So many great ways to personalize your knitted jewelry. We also have some knitting style ideas for you if you want to change up the look of your finished knit.
Check out our how-to pages on the three styles of knit we like to work with:
Knit with Beading Wire - Style 1
Knit with Beading Wire - Style 2
Knit with Beading Wire - Style 3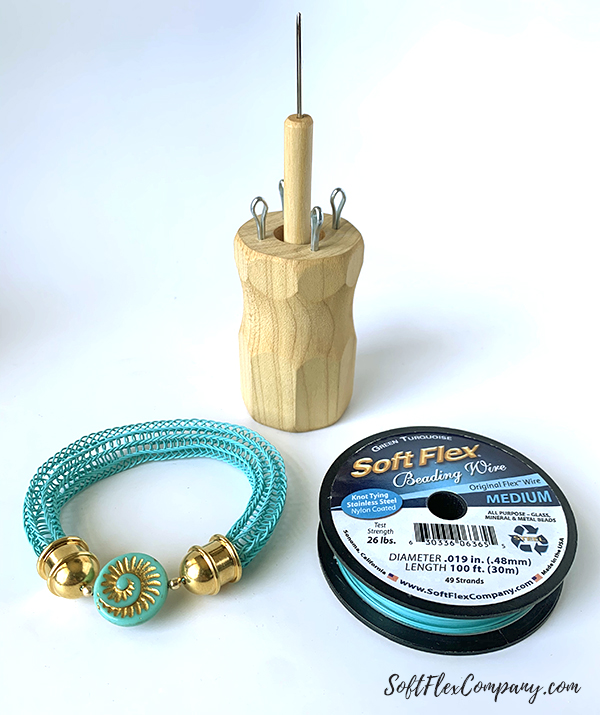 If you have not worked with a knitting spool since your childhood, you definitely owe it to yourself to have some nostalgic fun! If you have never tried a knitting spool, now is the perfect time to get your toes wet. Knitting spools are easy and the finished design looks amazing.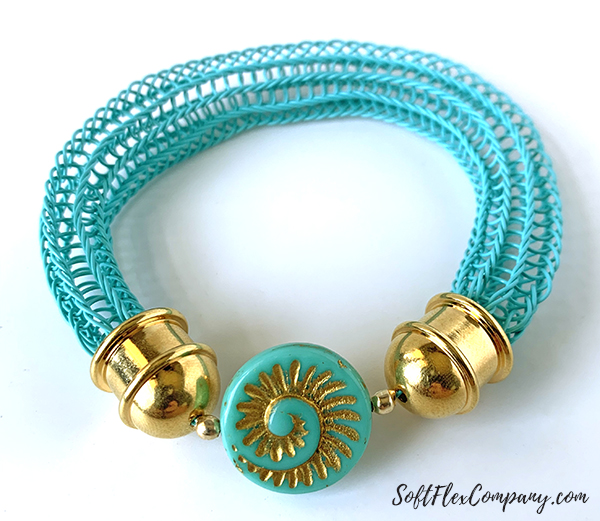 You can finish your design with a cord end or cone, before adding a clasp. You can make a hand made 'messy' wrap cone or use a professional one. There are a ton of exciting options. Sara does not go indepth on this video on finishing your knitted wire, but we have a huge library of other instructive videos. If you would like to learn how to knit wire with a spool, make sure you visit our YouTube channel. We have a ton of easy to follow guides.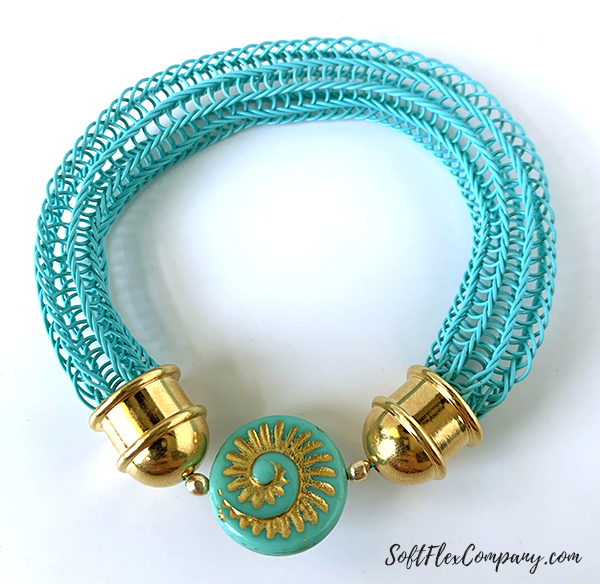 Amazon Rainforest Infinity Earrings and Friendship Bracelet with SilverSilk Capture Jewelry Chain

Nealay has an exotic new jewelry making kit - the Amazon Rainforest Kit. It is a delicious collection of serpentine Capture Chain, animal charms, beads, pendants, findings, and more. If you want to explore the wild side of jewelry, this kit is a tiger's roar! Watch Nealay make a friendship bracelet and a pair of infinity earrings with SilverSilk and Soft Flex Craft Wire.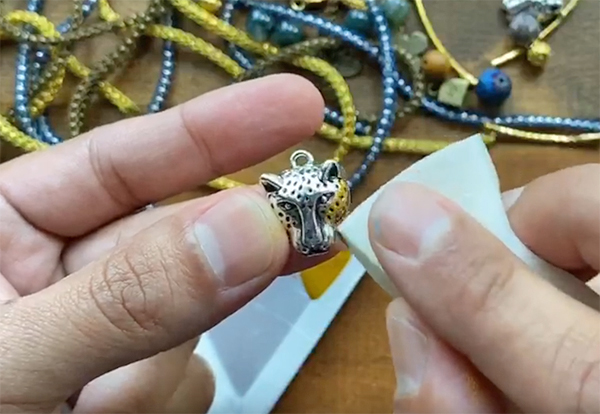 From Nealay:
Painting is a wonderful form of self expression and a very easy way to liberate any rules for coloring in the lines. In this video, I explain how to choose your own journey when it comes to painting with Vintaj patina paints and painting some cute cheetah jewelry charms, and then using River SilverSilk Capture Chain to make infinity knot earrings and a matching bracelet to coordinate your accessories.
Amazon Rainforest Kit
SilverSilk Capture Chain
Soft Flex Craft Wire
Vintaj Patinas
Beads
SilverSilk End Caps
Nylon Jaw Pliers
Cutters
Round Nose Pliers
Chain Nose Pliers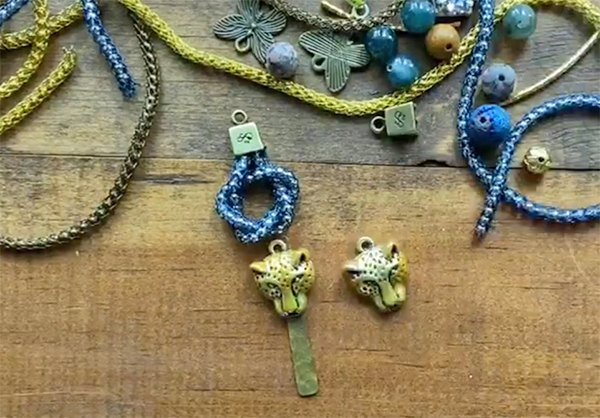 If you love the mystery of the Amazon Rainforest, you will love Nealay's newest kit. It is loaded with iconic flora and fauna. Your next jewelry design is going to be untamed! In this video, Nealay showed us a lot of fun techniques. First, he showed us how to weather metal blanks. Weathering or stressing your metal gives it character. You would not expect a piece of pristine metal in the wilds. So, it is conceptually consistent with the jungles of Brazil that Nealay gives his blanks some antiquing and age. This is a great chance to learn how to weather your metal easily.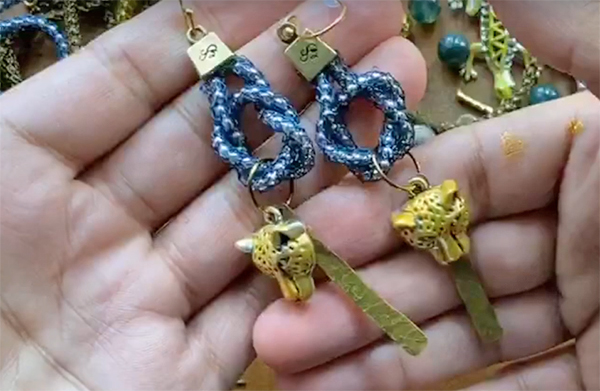 Nealay shows us an easy way to make hand crafted jump rings using Soft Flex Craft Wire. If you have a looping tool, you can do this at home. If you do not have a professional wire working tool, but have craft wire on hand, you can use a homemade dowel to create them. Just make sure your improvised tool is straight and the same width down the center so your jump rings come out evenly.
Nealay shows us how to use patina paints to give life to the charms in his kit. A little color really makes this kit vibrant! Patina paints are fantastic for artists that want to add their own touches to every design. You can patina your pendants, change the color of your crimps and more. Don't settle for colors that you are not fond of - add a rainbow of your own energy to your next jewelry design!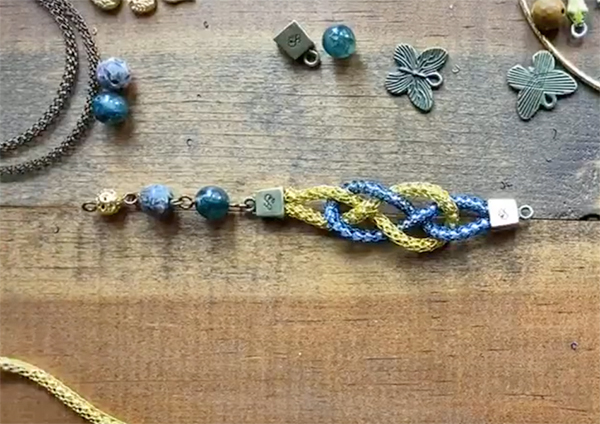 So much fun. Capture Chain is stunning. It is easy to work with but looks so complicated and detailed on a finished design. Your basic bracelet is going to look like a master worked piece of jewelry to your friends! Make amazing homemade jewelry with SilverSilk chain!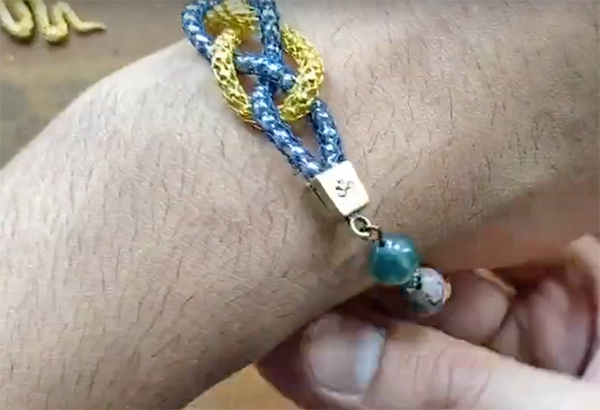 Be sure to mark your calendars for every Tuesday, 5:30pm CST and hop over to www.facebook.com/groups/silversilk to watch Nealay's videos live and ask questions.
Nealay's channel is dedicated to learning how to make high quality jewelry with SilverSilk with an emphasis on design. You can follow his journey here:
www.instagram.com/silversilkandmore
www.facebook.com/silversilkandmore
Or join our silkies group and be a part of the conversation www.instagram.com/silversilkandmore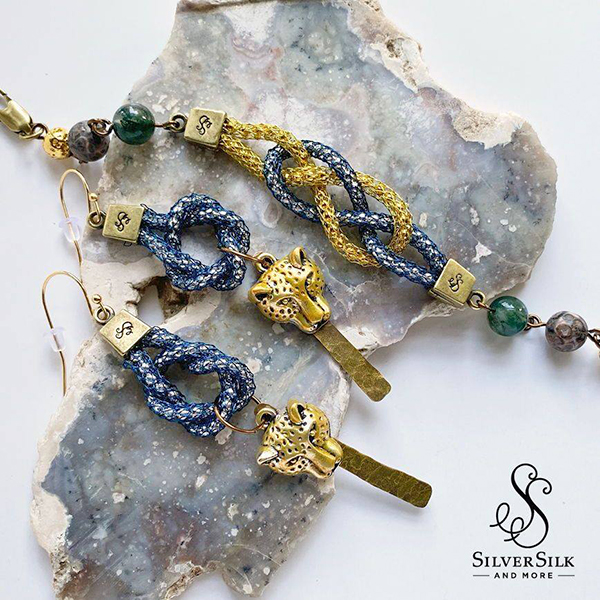 Join our Facebook group – VIB. Stay in the know. Stay up to date. From our bead shows to our video shows and sales, you can stay in touch with us. The community is full of artistic and helpful beaders and crafty people. Inspire and be inspired. Share your pictures and get the beading bug from others!
Visit the Soft Flex Company YouTube Channel!
---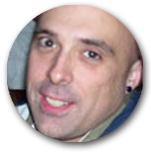 Blog contributor Thomas Soles loves Jazz Age writers and crunchy french fries. His favorite gemstones are Lapis and Pietersite. His favorite hobby is day dreaming. And his favorite mustache is Freddie Mercury's. As you can see, he has a healthy (or possibly unhealthy) sense of humor. You can write to him at Thomas@SoftFlexCompany.com