We are looking forward to this holiday weekend ( Labor Day for those of us in the USA). This means we get some extra time to learn how to make jewelry with our WigJig Delphi Wire Jigs. We are also excited to play with our latest design kit, the Golden Gate Design Kit. This kit is perfect for fall jewelry. The decadent colors inside the kit make for amazing autumn fashion. We hope you have some extra time on your hands this weekend and you find comfy spot to get creative, too! Watch this week's video recap and get inspired!

This week, Kristen showed us how to create themed earrings with a WigJig Delphi Wire Jig. She was inspired by bees she painted with Vintaj Patinas. She created a honeycomb pattern to show off her bees. Nealay showed us a variation on French Beaded patterns, rather than a flower, he created stunning components. Nealay returned, on our channel, as a guest designer and opened our last design kit, the Unicorn Sparkles Design Kit. Finally, Sara, graced us with a quick video showing her design ideas with Unicorn Sparkles. It was great to have her back. She is coming off maternity leave and is excited to get back to her love of beading and making jewelry.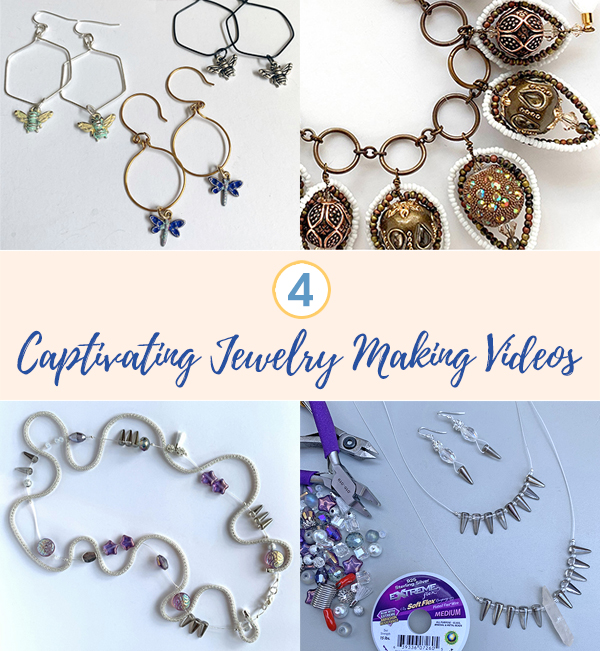 Bee-utiful Honeycomb Earrings Made On The WigJig Delphi Jig
Join Kristen on Mondays at 12:00pm PST for her live YouTube series, Free Spirit Beading. Kristen is a talented jewelry designer/ artist/ graphic designer. She wears many hats and her work is always lovely. Her show is a laid back look at jewelry design. Her videos are fun to watch and so instructive. She is a great source for inspiration if you are looking for a muse. This week, she showed us how to make honeycomb earrings with her WigJig Delphi Wire Jig.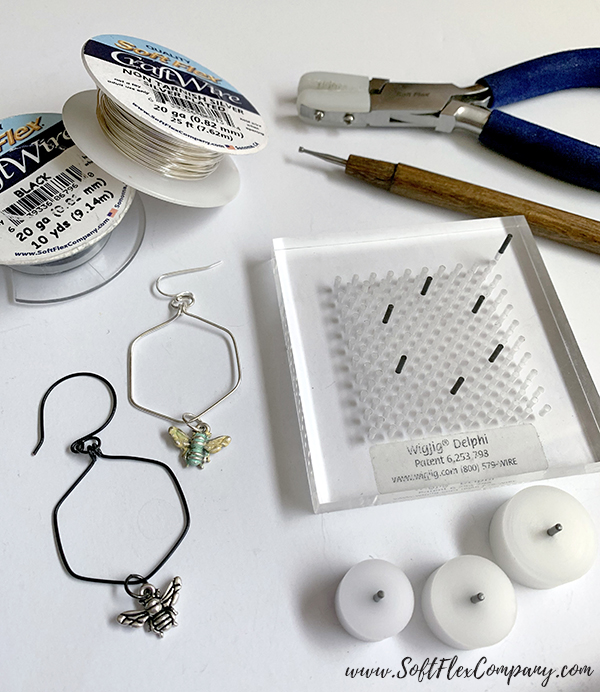 These beautiful wire honeycomb and bee charm earrings will create quite a buzz! Use the WigJig Delphi Wire Jig to create honeycomb shapes and add a bee charm dangle. You can buy these sweet little honey bee charms from TierraCast. If you want them to really stand out, you can purchase some Patina Paints from Vintaj and add a splash of color. Kristen did a fantastic job at giving these lovely charms some color. If you would like to see her in action, check out her video here - Make Bead Jewelry With Vintaj Patina Paint & Beading Wire.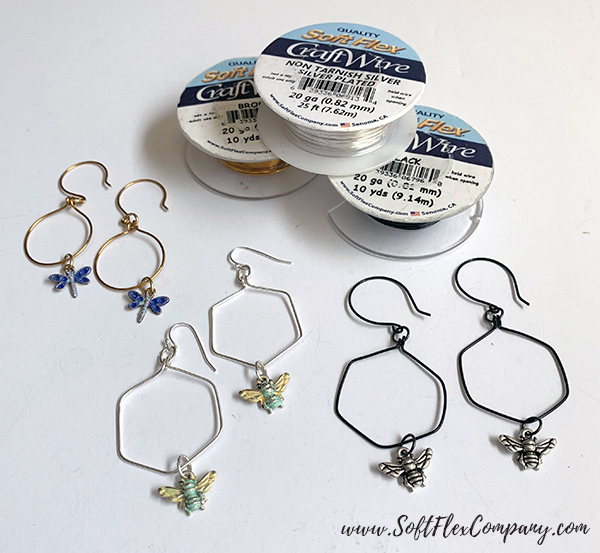 Supplies:
Soft Flex Craft Wire - 20ga
Soft Flex Craft Wire - Silver Plated 20ga
WigJig Delphi Acrylic Wire Jig
Large Super Pegs for Delphi
TierraCast Honey Bee Charms
Vintaj Patina Paint
Jump Rings
Ear Wires
Wire Whacker
Burr Cup
Cutters
Chain Nose Pliers
Round Nose Pliers
Nylon Jaw Pliers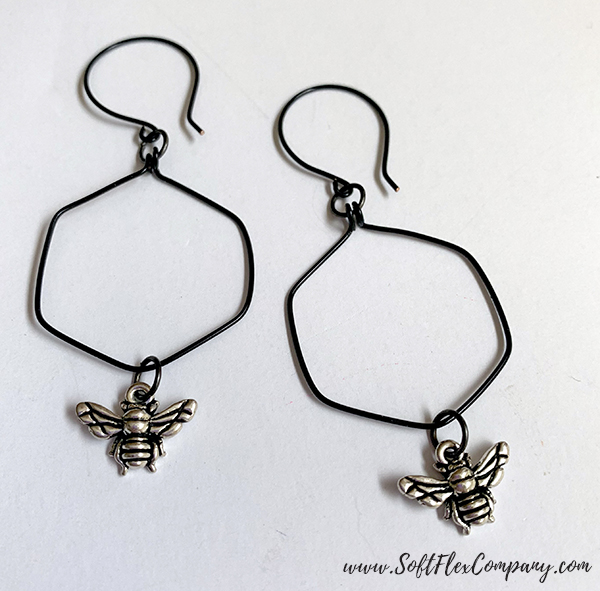 These adorable bees make such fun earrings. If you are not a fan of bees, there is no limit to how far you can customize your earrings. Change the shape of the ear wire with your WigJig board, change the honeycomb pattern to another unique shape, change the color and beads - your earrings will fit your personality!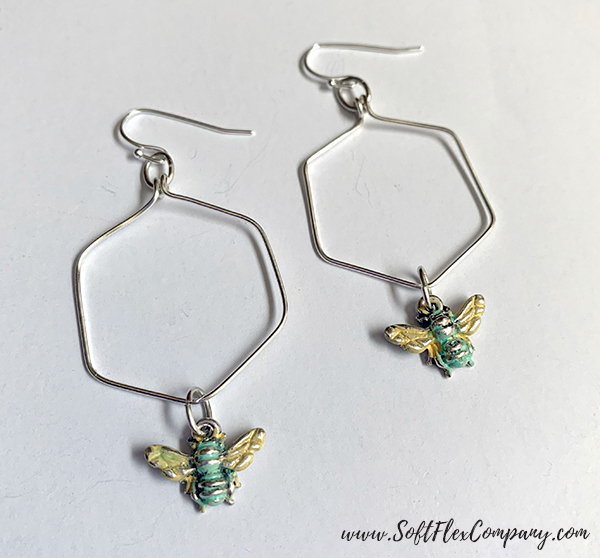 Vintaj Patina Paints make these finished pieces come alive with color. Vintaj Patinas are also wonderful for antiquing metals. If you are looking for a weathered metal for your next Steampunk bracelet, these patinas will give your jewelry a gorgeous aged look. Simply paint the metal, wipe off the excess, and then buff the surface as you see fit.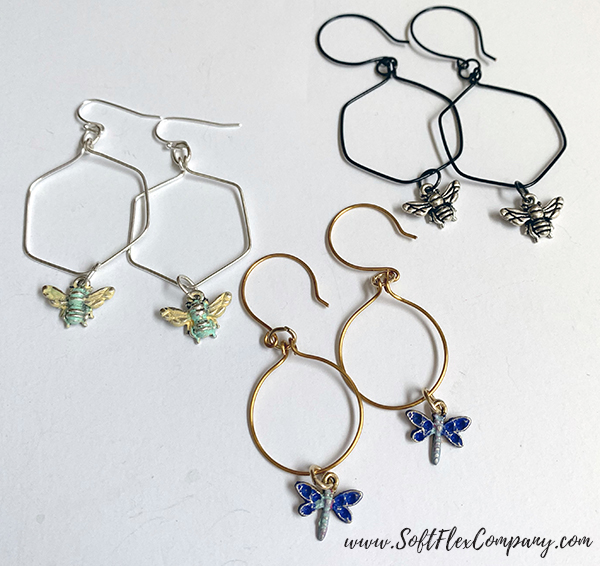 Make a cute set of earrings for yourself. WigJig boards make it so simple. We would love to see your work. Make sure you join our Facebook group – VIB. Post your photos and let us see what kind of spin you put on this design. VIB is an active community full of jewelry designers and hobbyists. You do not have to be a pro to join and it is a great place to learn some tips and tricks.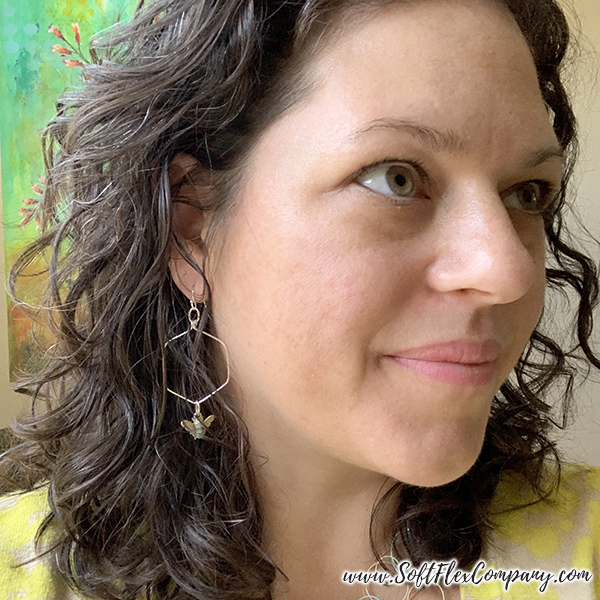 French Beaded Components With SilverSilk Capture Chain And Soft Flex Craft Wire
Nealay Patel is the owner of SilverSilk and More. On his wonderful website, you will find his signature knitted wire, findings, and so much more. He is an outstanding talent. His designs are lush and full of detail. If you love creative jewelry and out of the box thinking, his work is right up your alley!
This week, Nealay wanted to do a variation on French beaded flowers. This technique uses seed beads and wire to create fantastic and fun designs. Nealay made a stunning necklace with French beaded components. This design is gorgeous and his video is short and sweet. Follow along and you will be making French beaded components in no time!
From Nealay:
We're getting inspired by French beaded flowers and making our own components using a fabulous technique! Learn how to wire wrap seed beads together to make a sweet and sparkly flower petal and fashion them together into a grand necklace.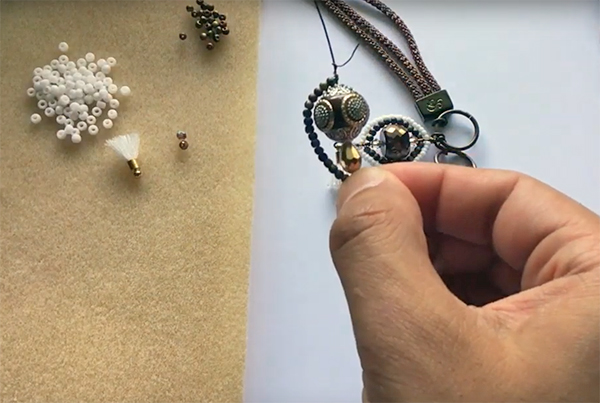 Supplies
SilverSilk Capture Chain
22 gauge Soft Flex Craft Wire
26 gauge Soft Flex Craft Wire
Decorative Beads from Jesse James Beads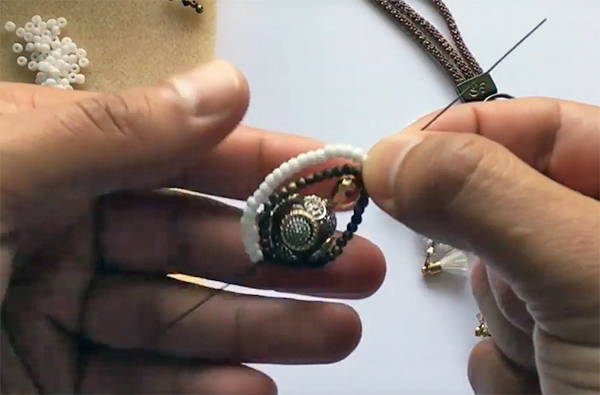 If you love Nealay's work, make sure you follow him on Facebook and YouTube. He films regular live videos and has an active group on Facebook - The SilverSilk Silkies. He is a great jewelry teacher and source of inspiration. If you have questions, he can answer them and his Silkies are also a great resource.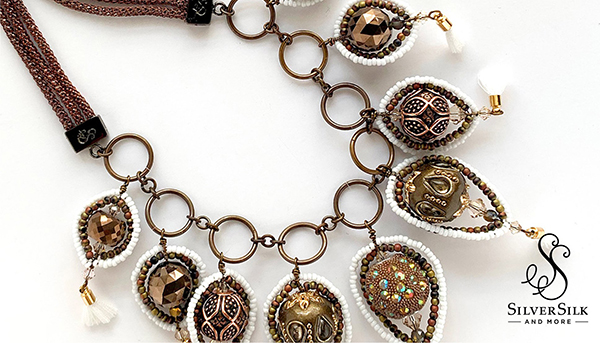 Nealay Creates Jewelry With The Unicorn Sparkles Design Kit

Nealay was our latest mystery guest designer. Our bead guru, Sara Oehler, is on the tail end of her maternity leave and we wanted to give other designers a chance to shine. Nealay was lined up to open our last design kit - the Unicorn Sparkles Design Kit. We could not wait to see what he would do with this kit.
Nealay did not disappoint. He created a funky necklace that is playful and full of sparkle. And he designed some earrings that are equally punk rock and sophisticated. The earrings are so simple but otherworldly beautiful! You are going to want to design your own! If you did not get the chance to buy the kit, you can find the Unicorn Sparkles Bead Mix on our site that includes beads from the kit. You can also find our Unicorn Sparkles Bead Strand and Unicorn Sparkles Trios. Perfect to enhance the kit if you got one or enjoy the color theme if you did not.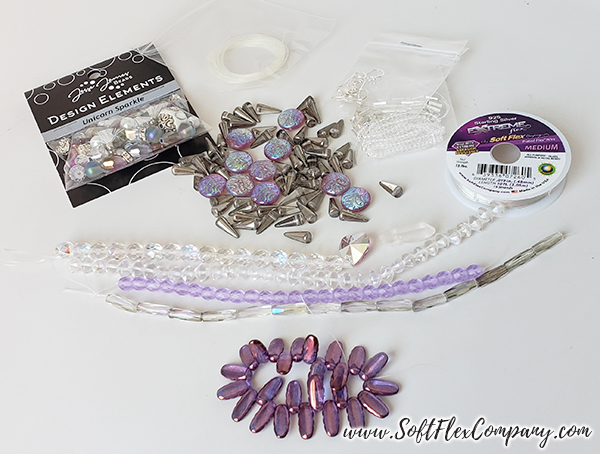 Unicorn Sparkles is a fabulous design kit. James, our resident kit elf, envisioned a kit that embraced the fantasy of unicorns, but avoided silly caricature. James opted for a classy and sophisticated take on the theme. The end result is a buoyantly fun but mature look at this wonderful fantasy motif.
Our design kits are mystery kits full of beads, components, and wire. Inside, you will find everything you need to create a bunch of jewelry. All you need are basic beading tools - crimpers, cutters, etc. Each kit is themed and we have a new kit each month.
Once you purchase a kit, you can open it right away. Or, you can follow along at the end of the month as we open the kit live on Facebook. You can create your own wonderful designs or recreate what we make.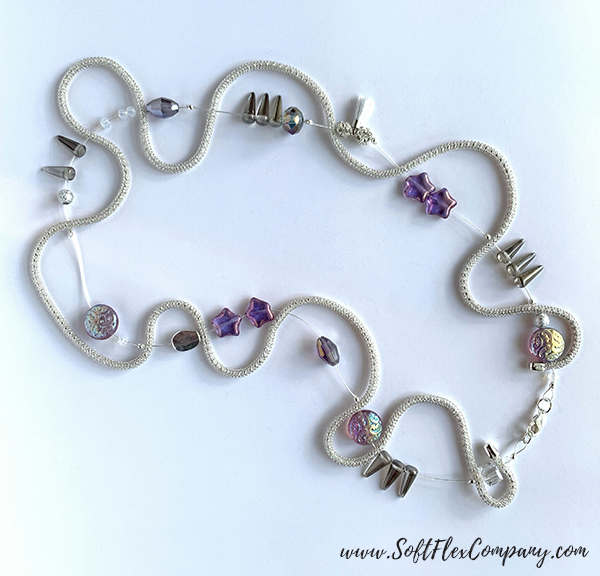 Supplies:
Unicorn Sparkles Design Kit
Extreme 925 Sterling Silver Medium Beading Wire (included in kit)
Unicorn Sparkles Bead Mix (included in kit)
2x2mm Soft Flex Crimp Tubes (included in kit)
Ear Wire (included in kit)
SilverSilk Capture Chain
Magical Crimping Pliers
Nylon Jaw Pliers
Cutters
Make sure you join our Facebook group – VIB. VIB is a lively community of designers and hobbyists. There are basic beaders and jewelry making professionals. There are so many helpful people in this community, you will find your creativity blossom. You can post as much as you like or be a wallflower. It is a fun place to visit if you love jewelry as much as we do.
If you have purchased a design kit, each month we have a giveaway on our VIB group. Every finished design you post, with the tag of that kit, that uses elements from the kit will be entered into our drawing. If you post ten unique jewelry designs on one photo, you will get ten entries. If you post ten photos of single designs, you will get ten entries. At the end of the giveaway period, we collect the names and then use a random number generator to select a winner. We do not select the winner by talent - that would be too hard (we adore your designs) - this means that you have as great a chance at winning as a seasoned professional does, YAY!
The giveaway winner will receive the next month's kit for free. Post your Unicorn Sparkles Design Kit pictures now if you want the chance to win the next kit. Make sure you tag your posts with this - #UnicornSparkles - that way we know you are entering the giveaway.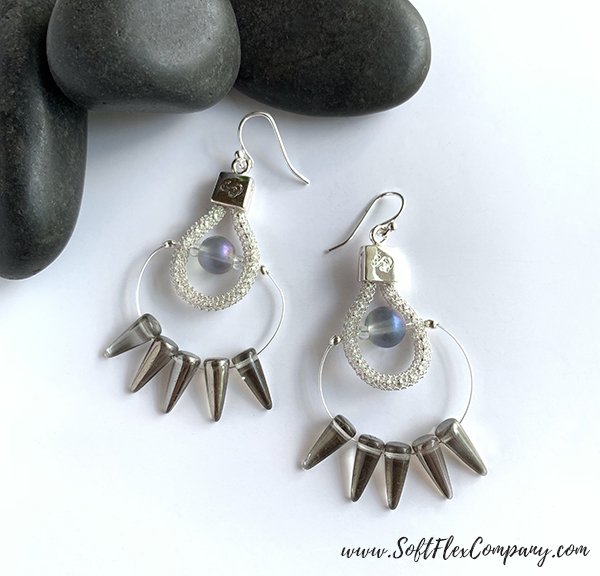 Sara Creates Jewelry With The Unicorn Sparkles Design Kit
The Queen Bee (Queen Bead?) is back! We really missed Sara. She has been on maternity leave. She is finally returning to work full time. We are very excited. We are going to get lots more videos. Over the years, she has taught an incredible amount of techniques, helpful tips, and given sage advice. If you have followed along, you have probably learned some jewelry tips yourself.
This week, Sara came back for an impromptu Unicorn Sparkles Design Kit reveal and design. She loved what Nealay did with the kit and wanted to try her own spin on it.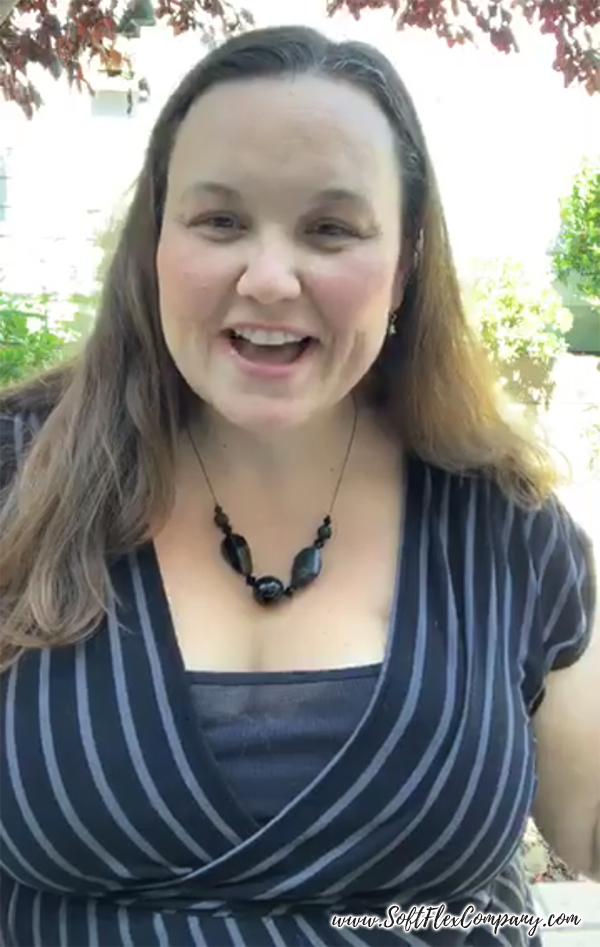 The Unicorn Sparkles Design Kit was too amazing to pass up. We have had lots of great feedback about the colors and beads in the kit. James really hit a home run with this kit design. Everybody is especially fond of the unicorn horns or 'spikes' inside the kit. The sweet little beauties can be elegant or heavy metal, depending on your design choice.

We really added an extra treat to this mythical kit. A ten foot spool of Extreme Flex 925 Sterling Silver Beading Wire is going to make all of your designs sparkle. This beading wire is meant to be shown. It is perfect for illusion style necklaces, simple necklaces with focal beads, and earrings made with wire. If you like to conceal the wire under beads, we suggest you stick with our original Satin Silver Beading Wire, which is a neutral tone, and save this wonderful wire for a special project!
You will love our Extreme Flex Beading Wire if you like the look of precious metals.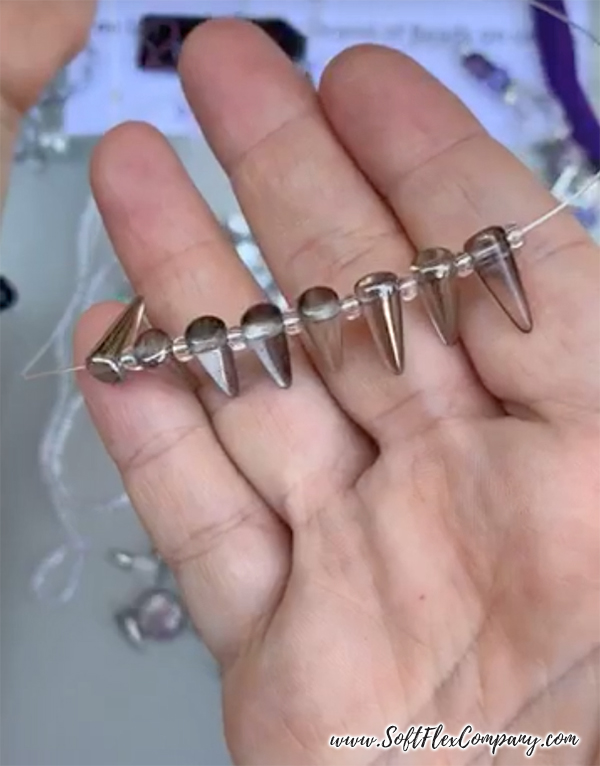 Supplies:
Unicorn Sparkles Design Kit
Extreme 925 Sterling Silver Medium Beading Wire (included in kit)
Unicorn Sparkles Bead Mix (included in kit)
2x2mm Soft Flex Crimp Tubes (included in kit)
Ear Wire (included in kit)
Bead Stoppers
Magical Crimping Pliers
Cutters
Turn every head with these amazing earrings. They are so simple to make and so elegant. Follow Sara as she shows you how to make them. Or take a creative turn and string your own signature earrings. This magical kit is hungry for your imagination!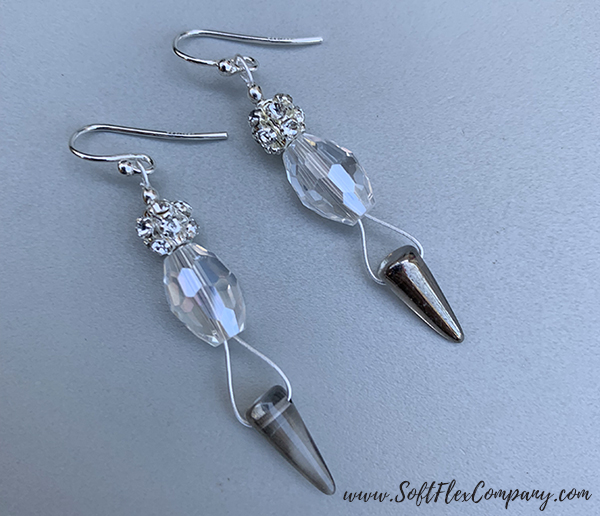 Make a complete jewelry set. It will look legendary!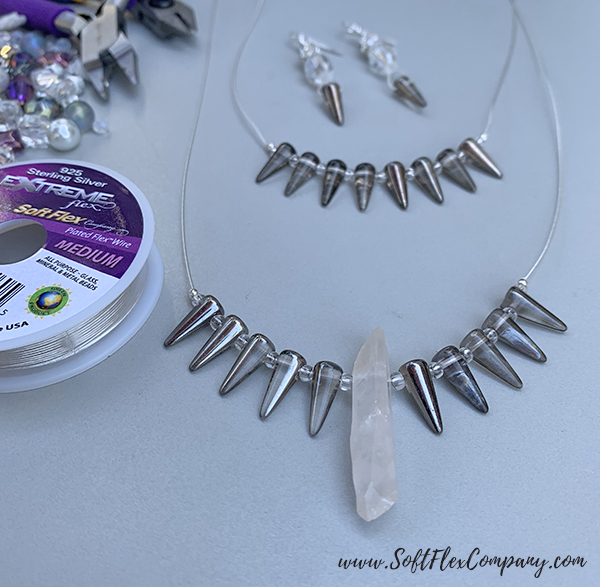 Stay tuned. Sara is going to be designing some wonderful jewelry. She will be around for demos to show our new products. She will be filming live Facebook jewelry videos and sale. There will be lots of fun on the horizon! The Golden Gate Design Kit promises to be an awesome autumn collection.
Enjoy your long weekend if you are a resident of the United States. We hope you make some lovely jewelry.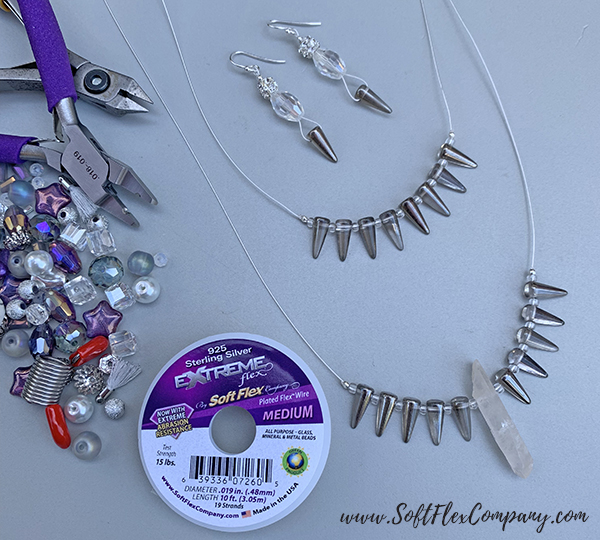 Join our Facebook group – VIB. Stay in the know. Stay up to date. From our bead shows to our video shows and sales, you can stay in touch with us. The community is full of artistic and helpful beaders and crafty people. Inspire and be inspired. Share your pictures and get the beading bug from others!

Visit the Soft Flex Company YouTube Channel!
---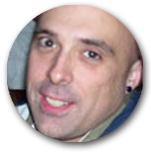 Blog contributor Thomas Soles loves Jazz Age writers and crunchy french fries. His favorite gemstones are Lapis and Pietersite. His favorite hobby is day dreaming. And his favorite mustache is Freddie Mercury's. As you can see, he has a healthy (or possibly unhealthy) sense of humor. You can write to him at Thomas@SoftFlexCompany.com