Your ugly sweater party just got an upgrade! We have some holly jolly personalized Christmas ornament ideas for you today. If you love homemade Christmas crafts and jewelry, you are going to want to binge watch our jewelry making videos. We have Little Mermaid necklaces, stunning icicles that will make your tree look absolutely marvelous, robots that Baby Yoda would love, and homemade ornament ideas that will also look great as jewelry. Let's deck the halls and watch some crafty videos!

Sara unboxed a lovely Little Mermaid inspired jewelry collection. If you love a great Disney villain, you are going to want to see how she designs an Ursala inspired necklace and earrings. Sara also showed us how to make some chilly icicles to warm up our Christmas tree. These fantastic homemade Christmas ornaments are super simple to make and finish. Have a new ornament in minutes! Nealay dreamed up a cute little robot that would make the most battle hardened Mandalorian smile. Nealay also made a lariat you will love. The focals can be used as ornaments or adornments.
Weekly Video Recap: Personalized Christmas Ornaments, Holiday Crafts, And Festive Jewelry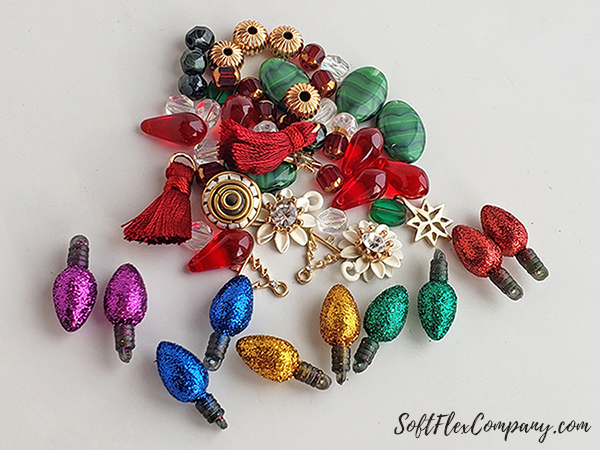 The O Tannenbaum Bead Mix is a holly jolly mix of beads that celebrates the most wonderful time of the year.
The O Tannenbaum Bead Mix is a quiet winter night. The living room is comfy cozy and bathed in the glow of blinking lights. A mighty green fir stands watch in the corner, red garlands hugging its branches. A golden star glows atop the tree. The night is alive with the dance of soft colors. Create a Christmas memory with this festive bead mix!
Supplies are very limited. Don't miss out!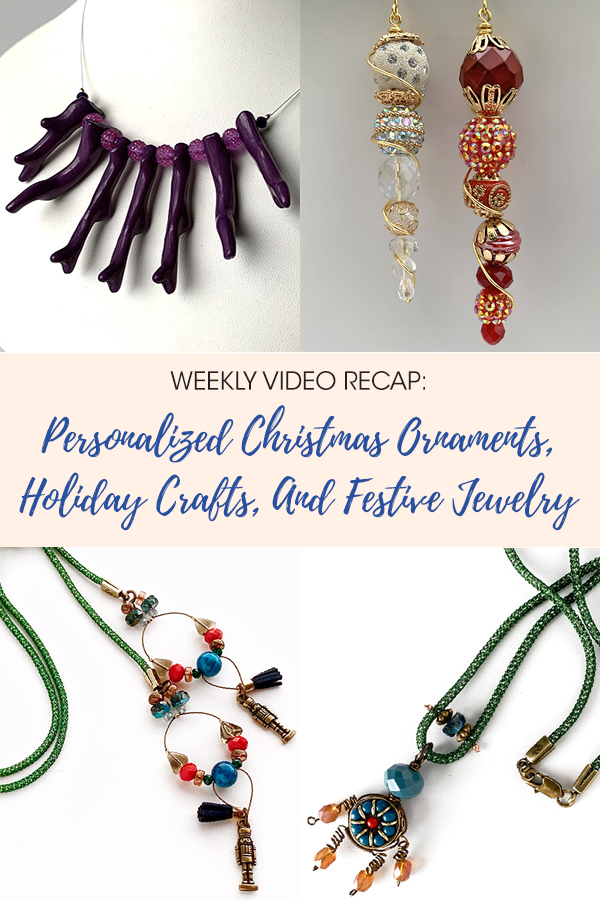 Jewelry Making Design Challenge - Make a Necklace and Earrings Using White Soft Flex Beading Wire

Sara loves to unbox mystery kits full of beading goodies. This time, she opened a Magical Mystery Bead Box from Jesse James Beads. JJB has a subscription service for their mystery boxes. Each box contains a fun collection of beads and goodies. If you have shopped Jesse James Beads, you know they have some absolutely amazing beads. You know that when you open one of these boxes that you are going to fall in love with the contents.
This Magical Mystery Box contained a theme, it was full of Ursala goodies, from The Little Mermaid. Jesse James Beads has a Disney license and offer some wonderful Disney flavored beads and jewelry elements. Super fun! Who doesn't want a colorful Disney villain on their favorite jewelry? This kit is perfect for an adult Disney lover or a child that likes a very sophisticated collection of Disney beads and memorabilia.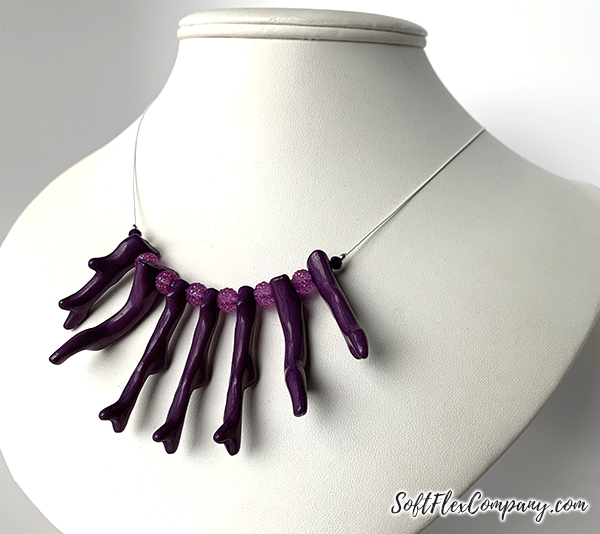 Doesn't this look amazing? The deep purple is so rich and glowing. It is like Ursala, herself! The white Soft Flex Beading Wire is a great accent to the dark mystical color of the focal.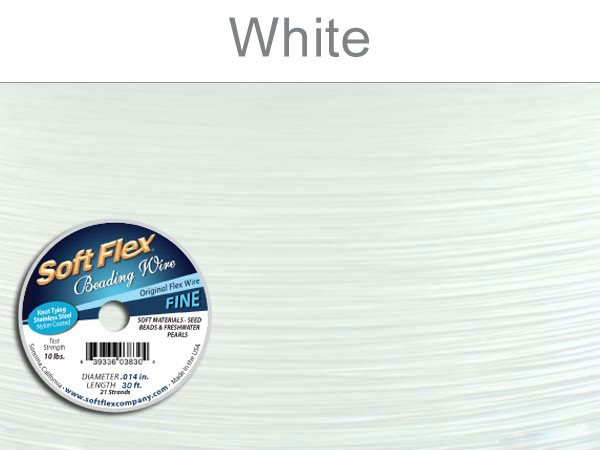 Don't miss our White Christmas BOGO Sale! Buy a 10 foot, 30 foot, or 100 foot spool of Soft Flex Beading Wire in our white color and we will give you a free spool! We rarely have BOGOs on Soft Flex Wire. Don't miss out! This offer is not valid with other discounts. Sale ends December 10th.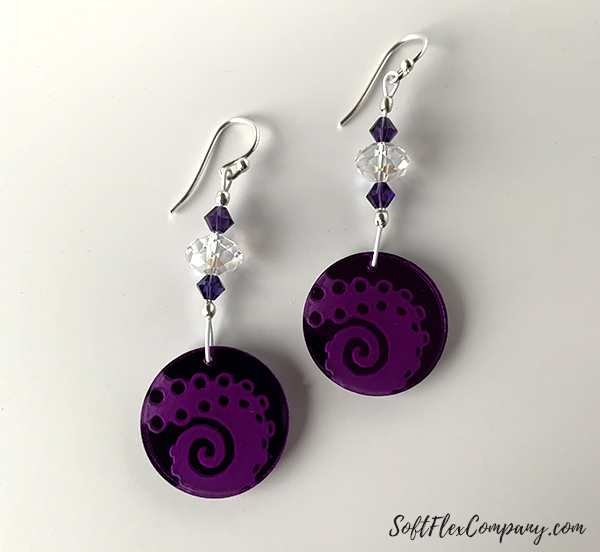 Supplies:
Soft Flex Beading Wire, .019 diameter - White Color
2x2mm Soft Flex Crimp Tubes
Magical Crimping Pliers
Cutters
These earrings are luscious. If you are a fan of sophisticated Disney merchandise, make sure you check Jesse James Beads site out. They have a lot of fun and unique beads. Make your kiddos jealous!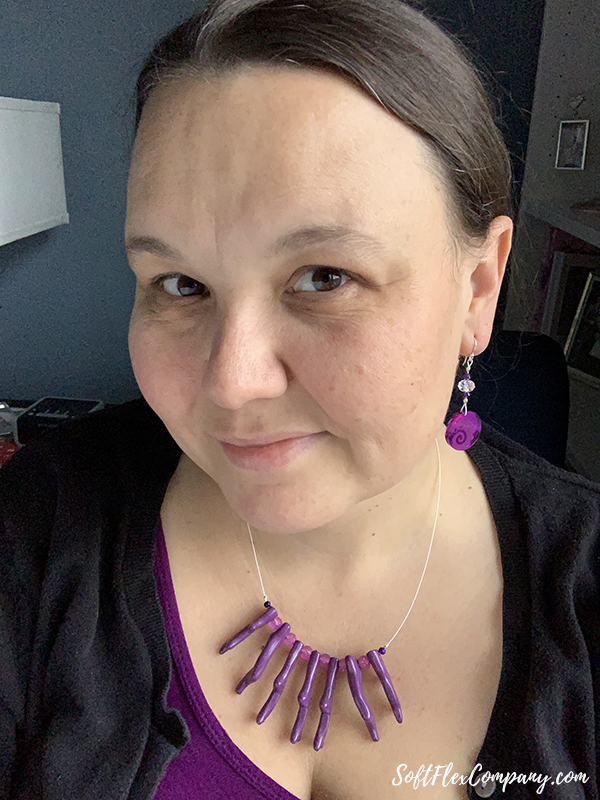 Holiday Crafts and Ornaments with Sara Oehler - How to Make a DIY Beaded Icicle with Craft Wire

Sara has some fun personalized Christmas ornament ideas for you! If you enjoy holiday crafts and sharing them with the kids around you - this is an easy way to get everybody involved. These icicles are so quick and easy to make. This is a great activity for the whole family. These stunning ornaments can be finished in minutes. They are perfect for the Christmas tree or giving out as accents to gifts. Your loved ones will be amazed at how thoughtful you were this year!
Make sure you watch Sara's new YouTube live shows. She is filming every Friday morning, during the holiday season, at 10:00am PST. She will be making fun holiday decorations. Her videos are a great way to find inspiration if you need decoration or jewelry ideas. Catch her live and she will answer your questions. Make sure you subscribe to our YouTube channel. If you have missed any episodes, you can check out our YouTube library to catch up!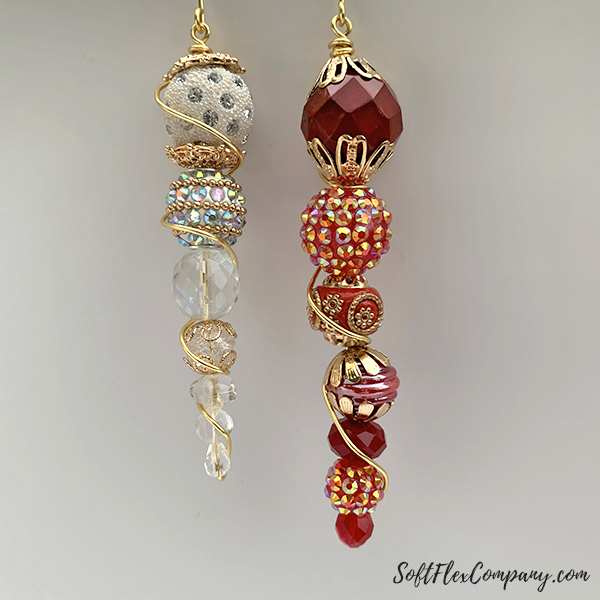 Supplies:
Soft Flex Craft Wire - Silver Plated 18ga
Soft Flex Craft Wire - 18ga
WigJig Olympus Lite Acrylic Wire Jig
WigJig Large Super Pegs For Olympus Lite
Nylon Jaw Pliers
Chain Nose Pliers
Round Nose Pliers
Wire Whacker
Bead Nipper (Cutters)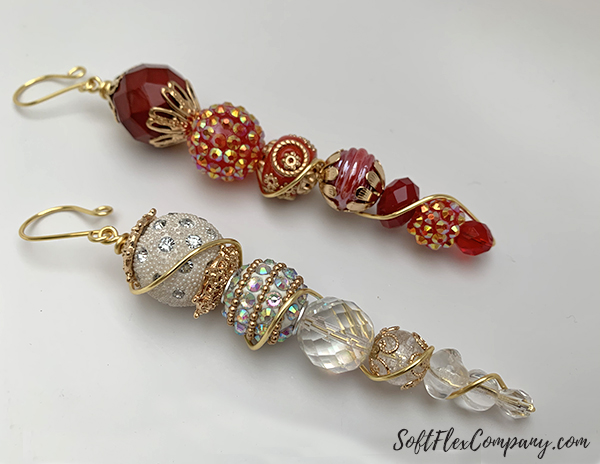 Robot Necklace with Capture Chain

Nealay has some exciting personalized Christmas jewelry ideas. He filmed a fun video where he took us on a journey. Travels to Toyland is his latest jewelry kit. This juicy jewelry design kit is full of yummy design elements. You can find some Tierracast charms. A spool of antique brass color Soft Flex Beading Wire in medium diameter. A bead mix from Jesse James Beads. And so much more.
From Nealay:
Time to open the mystery box and spill out all the parts to make toys! I love robots, so that's what inspired this fabulous pendant that I will show you how to construct with wire and SilverSilk Capture Chain. You'll learn how to instantly wire wrap a couple beads into a happy little robot and make coils for the arms and legs. Join me on the first project for Travels to Toyland and let's make some toys!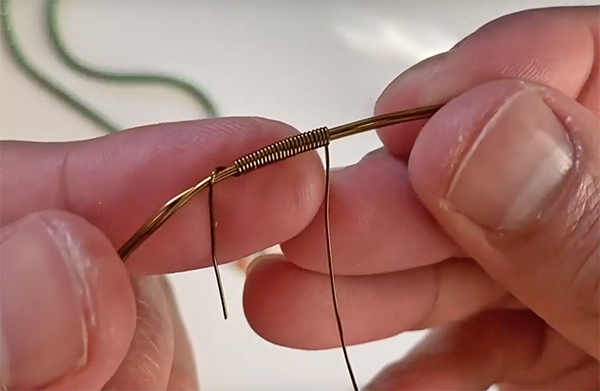 Supplies:
Travels To Toyland Kit
24 gauge Soft Flex Craft Wire
20 gauge Soft Flex Craft Wire
Soft Flex Metallics Beading Wire, .019 diameter - Antique Brass Color
2x2mm Soft Flex Crimp Tubes
Magical Crimping Pliers
Cutters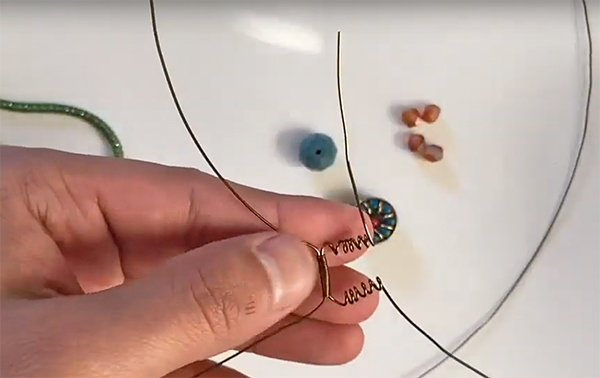 This little robot needs some friends. Make a second droid to keep him company - or add a Baby Yoda to the mix! I bet you have some creative thoughts about how to make this trip to Toyland magical!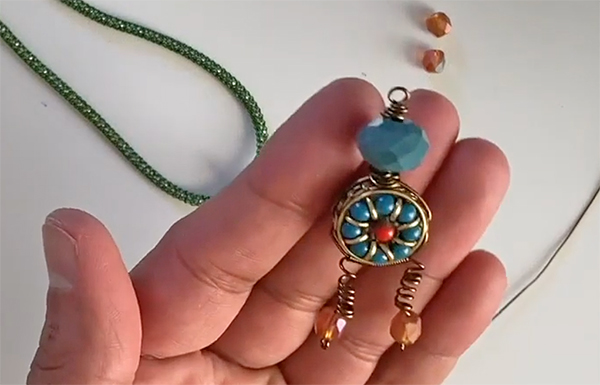 SilverSilk Capture Chain is an easy way to finish this design. Perfect for boys and girls of all ages. you can even turn this delightful little robot into a unique handmade Christmas ornament!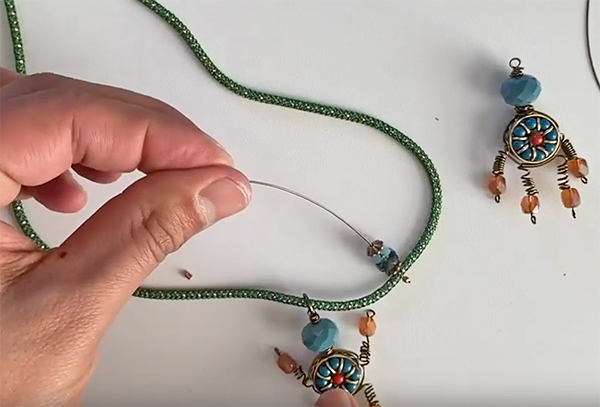 So fun! If you know any Mandalorians that would love a friendly companion on a long journey this holiday season, make them a fantastic robot talisman. This little good luck piece is a great companion on any bounty run!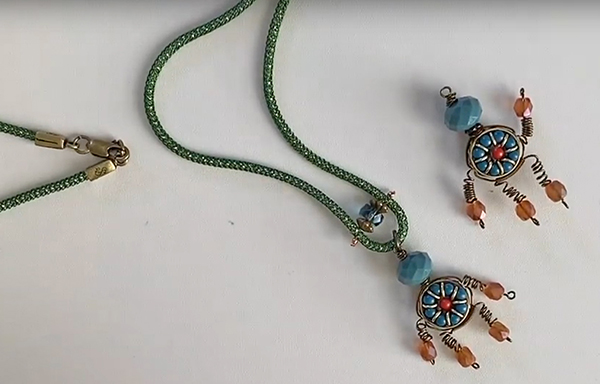 You can find Nealay on Facebook and YouTube. If you are a fan, make sure you join his active group on Facebook - The SilverSilk Silkies. He is very accessible and loves to answer questions. He is a great jewelry teacher and source of inspiration.
Soft Flex Ornaments with Capture Chain

Nealay loves Christmas as much as we do. If you love elegant homemade Christmas ornaments, this video is a must see. SilverSilk components and chain make every project majestic! This jewelry design kit is fabulous. It captures the essence of Christmas but it does not rely on traditional colors. You will be able to create festive jewelry that looks unique and funky!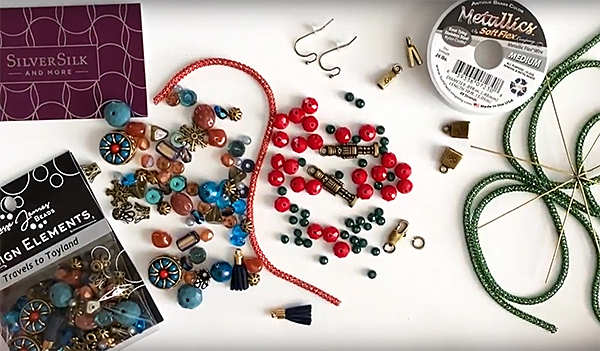 From Nealay:
Let's travel into Toyland for a few moments and unravel the magic of the latest SilverSilk & More kit. We'll be working with Soft Flex Beading Wire to assemble a fantastic little turnip shaped ornament. We'll be doing some crimping with Magical Crimping Pliers and I'll share a smart tip with you that you can only learn from this video. Join me and you'll be making ornaments yourself too!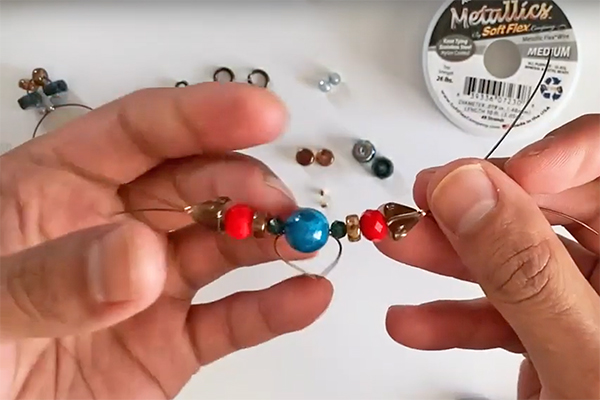 Supplies:
Travels To Toyland Kit
Soft Flex Metallics Beading Wire, .019 diameter - Antique Brass Color
2x2mm Soft Flex Crimp Tubes
Magical Crimping Pliers
Cutters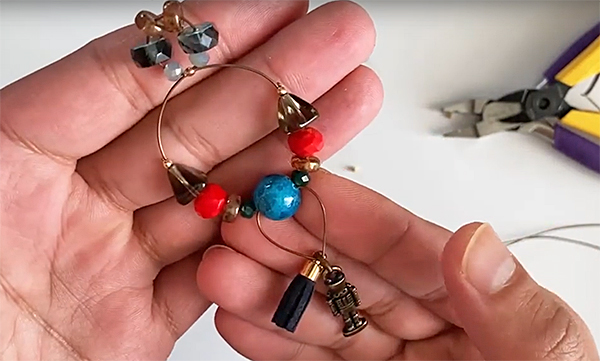 This homemade Christmas ornament idea is perfect as an ornament - or adornment. A little bead stringing wire will hold the beads. You can add an ornament hook and place them on the tree or add them to SilverSilk Capture Chain or Soft Flex Beading Wire and wear them to the office. They make an incredible accent to any ugly sweater party at the office!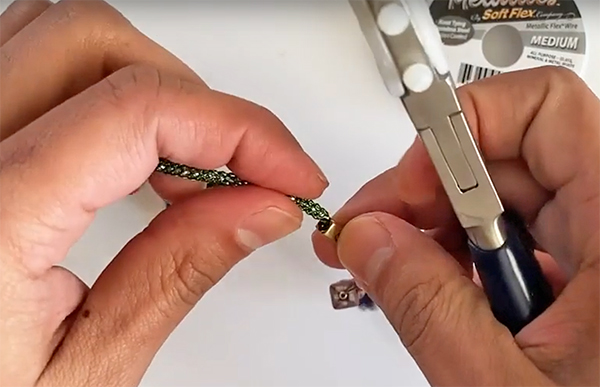 This lariat certainly looks like Christmas jewelry. But the colors are ambiguous enough that you could wear this any time of the year! Wouldn't a frosty necklace be fun in the summer? Nobody has to know the color palette you used was fashioned by elves.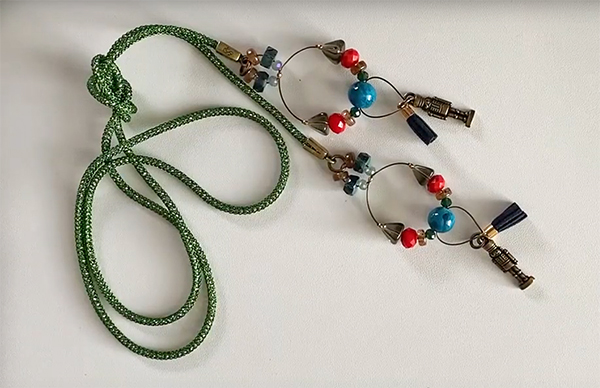 Absolutely stunning! Nealay has a wonderful and thoughtful jewelry sense. Wouldn't this be an exquisite addition to your tree or jewelry collection?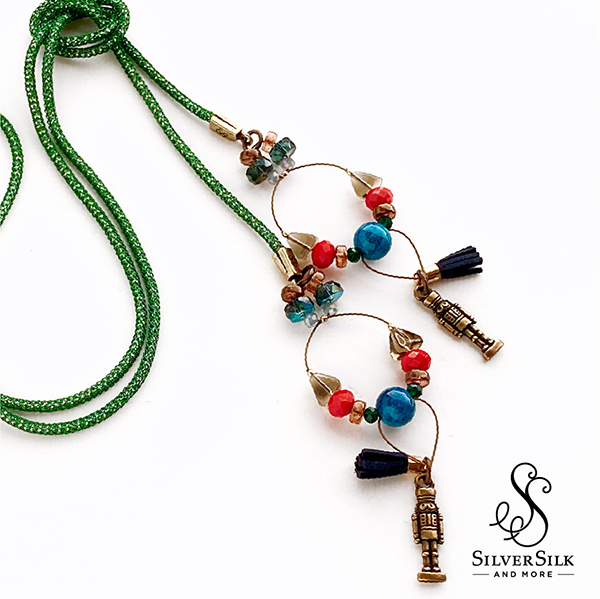 Join our Facebook group – VIB. Stay in the know. Stay up to date. From our bead shows to our video shows and sales, you can stay in touch with us. The community is full of artistic and helpful beaders and crafty people. Inspire and be inspired. Share your pictures and get the beading bug from others!
Visit the Soft Flex Company YouTube Channel!
---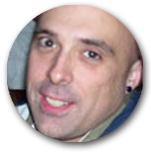 Blog contributor Thomas Soles loves Jazz Age writers and crunchy french fries. His favorite gemstones are Lapis and Pietersite. His favorite hobby is day dreaming. And his favorite mustache is Freddie Mercury's. As you can see, he has a healthy (or possibly unhealthy) sense of humor. You can write to him at Thomas@SoftFlexCompany.com