Want to learn how to stay stylish as the summer nears? Our beaded suncatcher idea is the ideal accessory for a green garden or pleasant pool area. Want to adorn your wardrobe with an easy breezy necklace or perfect pair of earrings? We have all of the jewelry making demonstrations you need to get inspired. Hurry and catch our Closeout items and Outlet specials and you can make gorgeous jewelry for pennies!

Our creative Free Spirit jewelry designer, Kristen, is in love with beaded suncatchers. Check out her latest design. If you missed her show last week - catch that one, too. She has you covered for a sweet summer craft. Sara is back from vacation. She enjoyed some time off for her birthday and shared some quality moments with her kids. She showed us a delightful earring project with 2 hole beads that are on Closeout. Check out her video and learn more about the big savings you will find in the Closeout and Outlet areas of our website. You can make gallery quality jewelry for much less than the finished items you would find at a big box store.
Kay Goss, of Star's Beads, showed us how to wire wrap a cabochon with Soft Flex Craft Wire. We watched Jenifer Miller make a wire wrapped bracelet with craft wire and beads from Jesse James Beads. Learn how to make a stunning jewelry set with Beki Foster, she used our Camp Out Design Kit (Sold Out) and Capture Chain from SilverSilk. Finally, Rosanna Brafford showed us how to make a beaded bookmark. Get into the creative spirit!
Jewelry Making Videos
Learn How To Make Beaded Suncatchers With Soft Flex Craft Wire
This week on Free Spirit Beading we watched Kristen do a follow up to her last video. This is the perfect time to craft something special for home decor. And Kristen wanted to make more suncatchers. We love it! Suncatchers not only look amazing, but they are a great way to use remnant wire or leftover beads from other projects. Adorn your favorite space with a beaded craft. This project is super easy to finish, regardless if you are a creative wizard or just learning how to work with wire. You do not need a full toolkit to finish this suncatcher. Simply use your fingers to manipulate the wire as you see fit and then finish with a pair of pliers.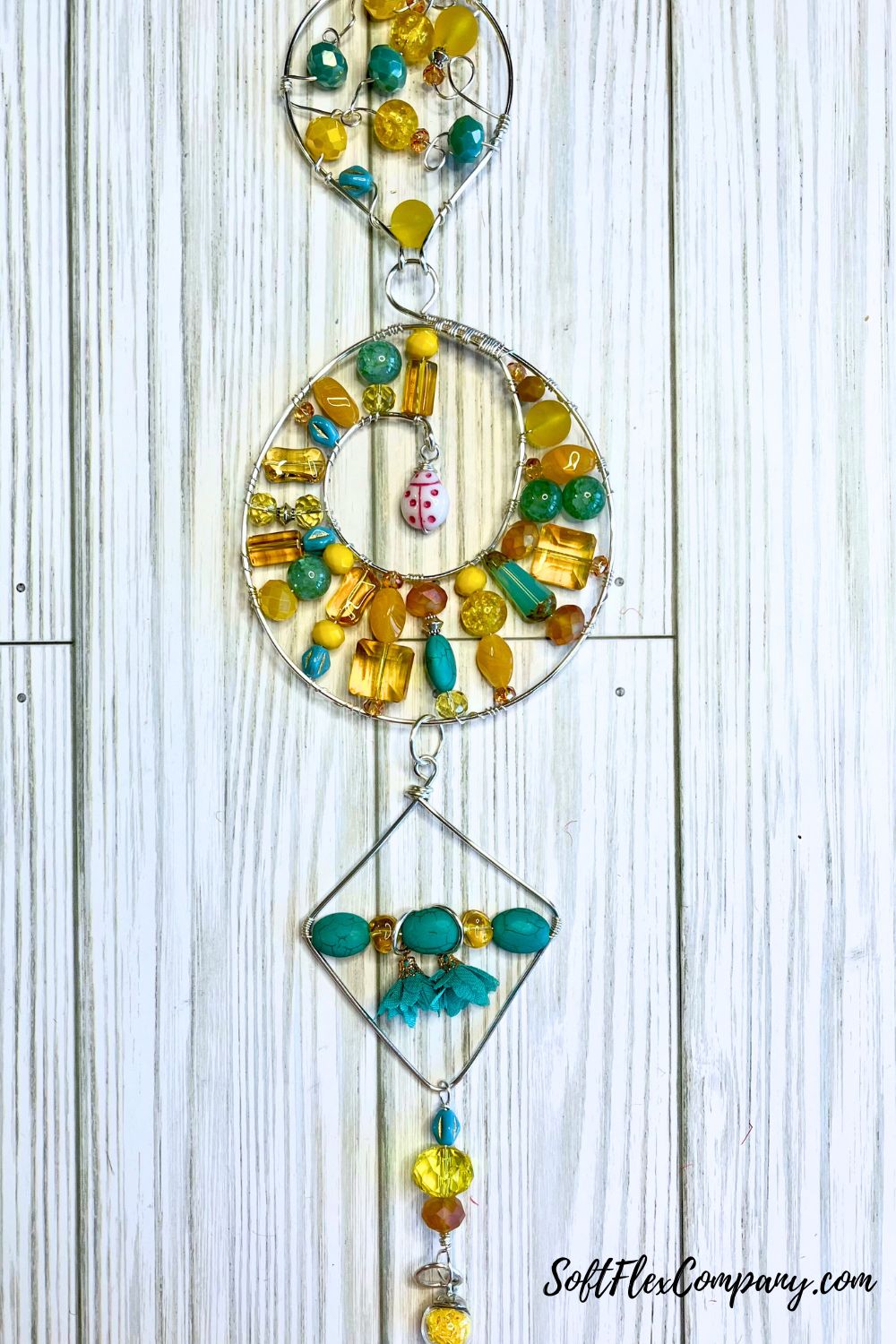 Soft Flex Craft Wire in 16ga & 24ga
Bead Mixes
Nylon Jaw Pliers
Multi-Size Wire Looping Tool
Round Nose Pliers
Chain Nose Pliers
Bent Nose Pliers
Cutters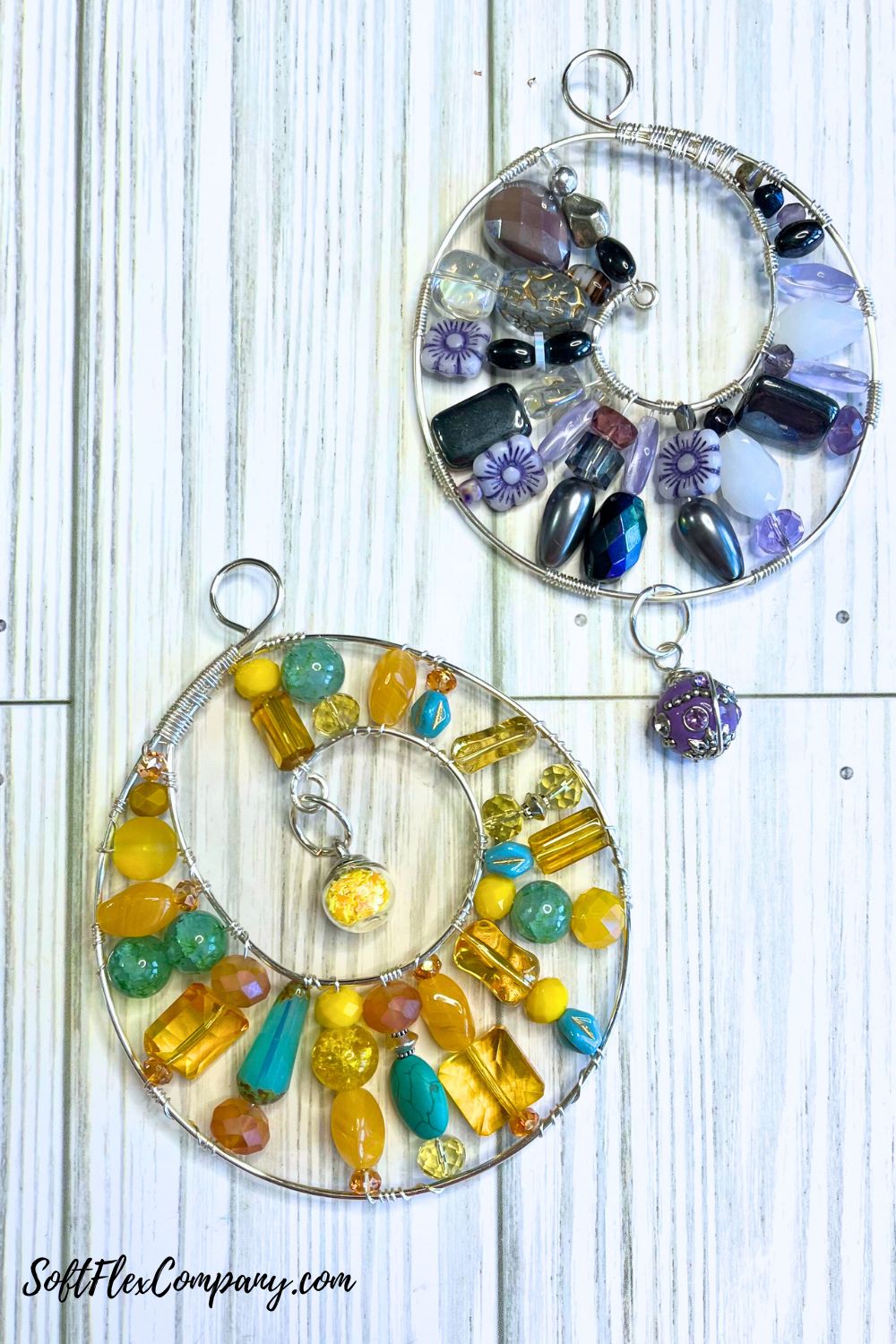 How To Make Handmade Earrings With Czech Glass 2-Hole Square Beads And Closeout Beads
Sara is back from vacation and ready to make jewelry. She wanted to make earrings with beads from our Closeout category. For Memorial Day weekend, we are offering savings on top of the sale items in our Outlet and Closeouts categories. The products you find on our site will save you money and look amazing. She selected Czech Glass 2-hole square beads and crafted her earrings.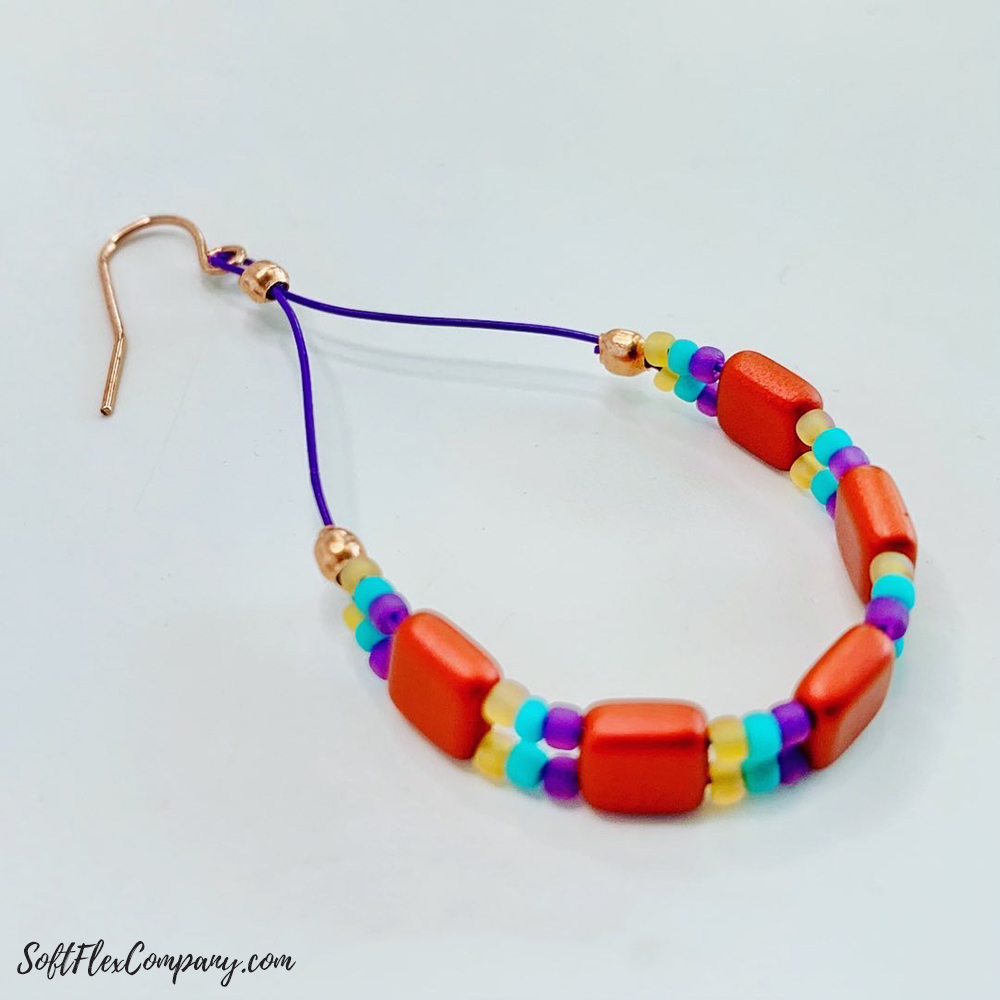 Personally, this is my favorite kind of Sara video. Rather than finish a pair of earrings, we get to see Sara debate what works and what doesn't. Part of making jewelry is finding the right balance. Do you want to fill empty space? Do you want to leave a dangle for extra drama and focus? Or do you keep things simple? Watching Sara try different options is a tutorial on how to handle a project when you are not sure how to finish it.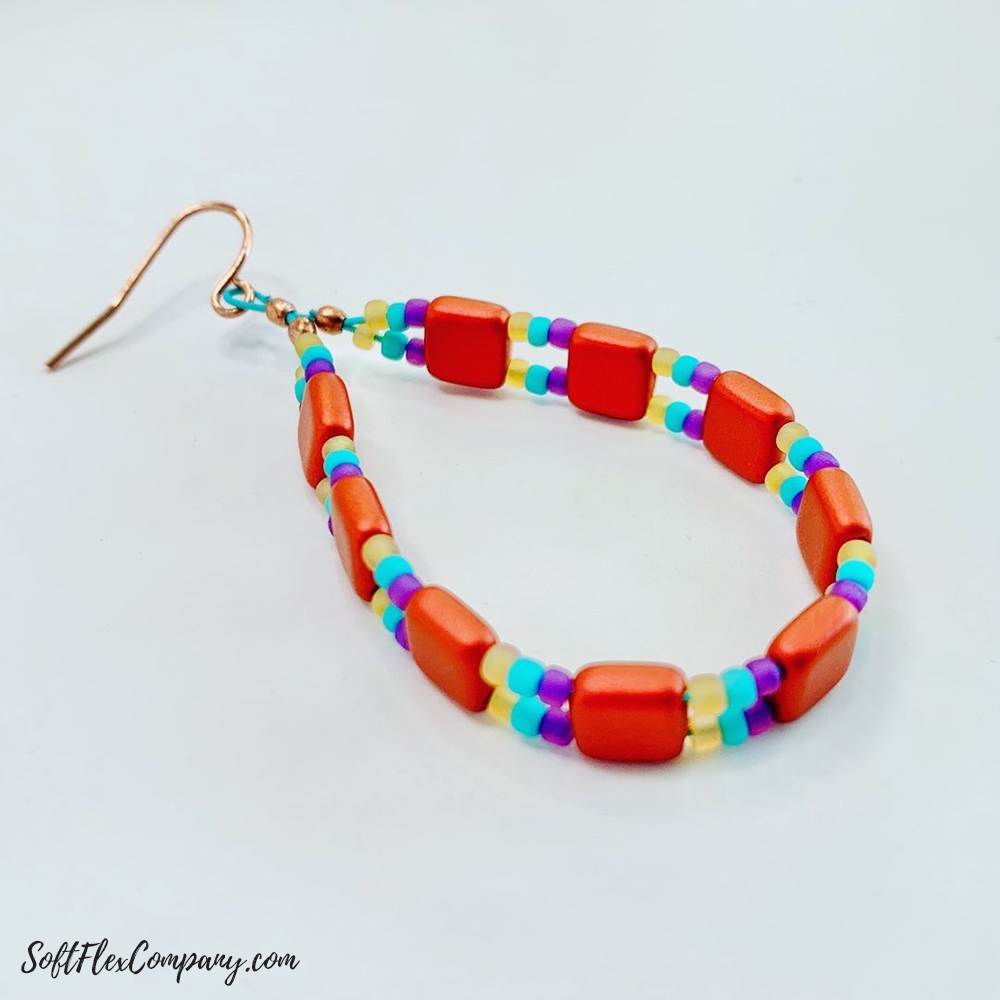 Soft Flex Beading Wire
Soft Flex Craft Wire
Closeout Beads
Bead Stoppers
Round Nose Pliers
Chain Nose Pliers
2x2mm Soft Flex Crimp Tubes
Magical Crimping Pliers
Cutters
What earrings set do you think looks the best - This or That? We would love to see your work in our VIB group on Facebook.
Star's Beads: Wire Wrapping Cabochons With Soft Flex Craft Wire
Jenifer Miller: Wire Wrapped Bracelet Using Jesse James Beads & Craft Wire
Beki Foster: How To Make A Jewelry Set With The Camp Out Kit And Silversilk
Rosanna Brafford: DIY Bookmark Using Soft Flex Kits And Jesse James Beads
Join our Facebook group – VIB. Stay in the know. Stay up to date. From our bead shows to our video shows and sales, you can stay in touch with us. The community is full of artistic and helpful beaders and crafty people. Inspire and be inspired. Share your pictures and get the beading bug from others!
Visit the Soft Flex Company YouTube Channel!
---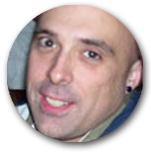 Blog contributor Thomas Soles loves Jazz Age writers and crunchy french fries. His favorite gemstones are Lapis and Pietersite. His favorite hobby is day dreaming. And his favorite mustache is Freddie Mercury's. As you can see, he has a healthy (or possibly unhealthy) sense of humor. You can write to him at Thomas@SoftFlexCompany.com