We love Pinterest! It is such a great resource for jewelry designing. Have you signed up for an account? If not, make sure you check it out. It is a great muse.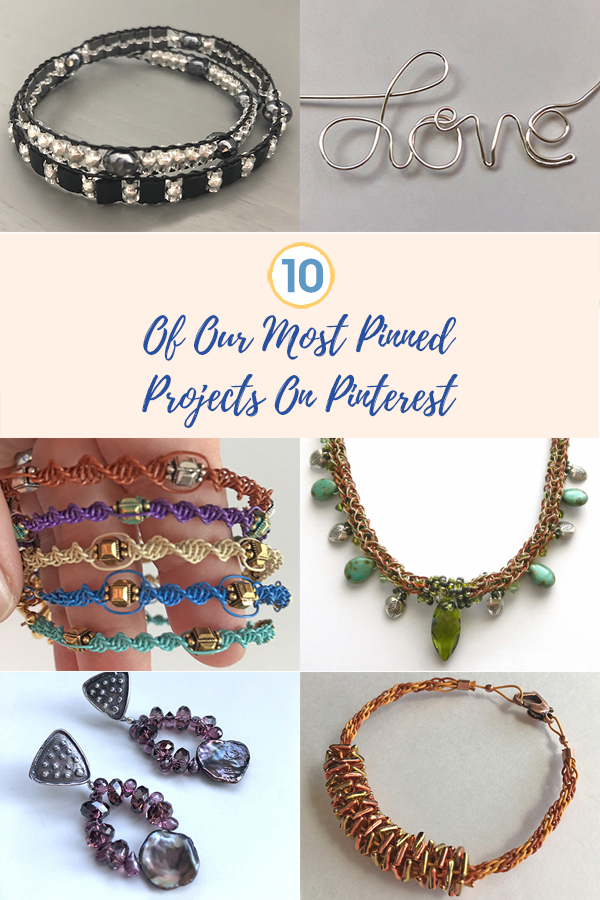 Pinterest is utopia for anybody that likes hobby, craft, and fashion. Users create themed boards and then pin their work to each board. Boards can be any theme and the pins represent the content of that theme. You can find any kind of content you can imagine. It is wonderful when you are in a rut and trying to dream up your next jewelry design. There is a lot of inspirational pins and fun stuff to explore.
Here are some of the most pinned and saved beading projects from Soft Flex Company. We think you will enjoy these pins. We have a little bit of everything here – macrame, kumihimo, wire wrapping, knitting, and basic bead stringing. Follow the links and you will find where these pinned projects came from.
Free Spirit Beading with Kristen Fagan: Half Knot Spiral Macrame Bracelet with Soft Flex Wire
Kristen Fagan is a fun designer to watch. She creates lovely jewelry and has a laid back philosophy. She accepts her mistakes as she goes and does not fret about imperfections. She accepts these as part of the journey. It is this mindset that allows her to explore a natural way to craft. Incorporate the imperfections and your jewelry as a whole will be stronger and more unique for it.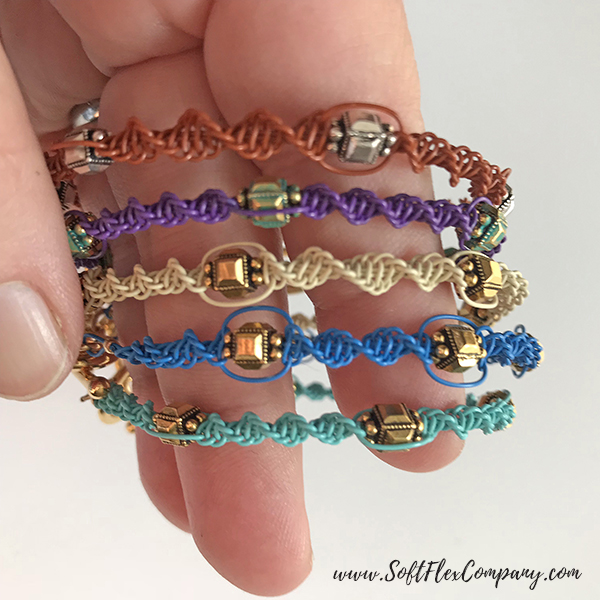 Designer Kristen Fagan
Free Spirit Beading with Kristen Fagan: Make A Kumihimo Bracelet With Soft Flex Wire
Kumihimo looks a lot more complex than it really is. The hobby is also a lot cheaper to invest in than you would imagine. A disc costs less than ten dollars. Other than the board, the wire or cord you choose is nearly all you need. Kristen offers an easy to follow step-by-step instructional video in this favorite pin.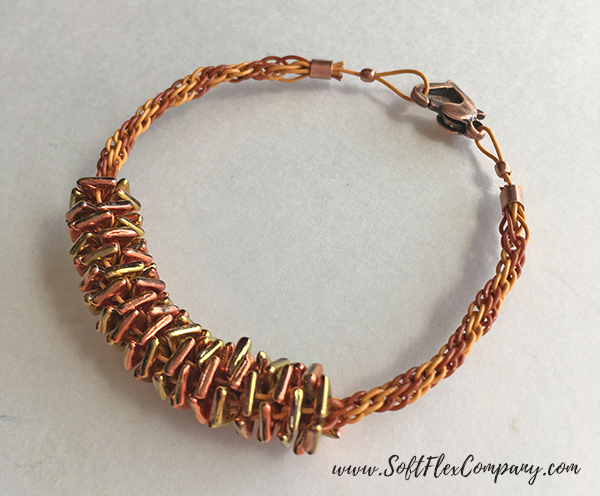 Designer Kristen Fagan
Conversations In Wire with James Browning: How To Make Lettering With Soft Flex Craft Wire
James Browning is quite the talented wire worker. His videos are thoughtful and slow and very easy to glean knowledge from. He tells us that working with wire is easy and the wire itself is very forgiving. But, he warns that you should go slow. If you rush, you will make mistakes. Those mistakes will mean overworking the wire when you try to fix them. If your wire working is careful and considerate, you can accomplish any design.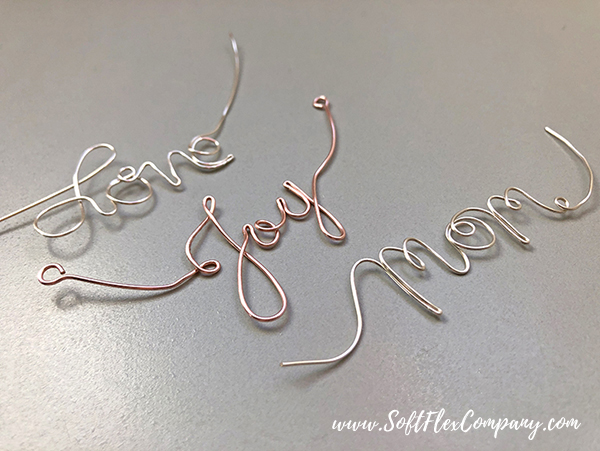 Designer James Browning

Free Spirit Beading with Kristen Fagan: How To Make A Multi-Strand Necklace With Soft Touch Wire
Multi-strand necklaces are usually the second step on a beading journey. You may have dipped your toes in the art of bead stringing by creating a lovely single strand necklace. A multi-strand piece is the next evolution. Everything you learned about crimping and stringing and using beads and findings comes together in more elaborate jewelry pieces. If you are a new beader or even a seasoned designer, this pinned video is great for learning or simple inspiration.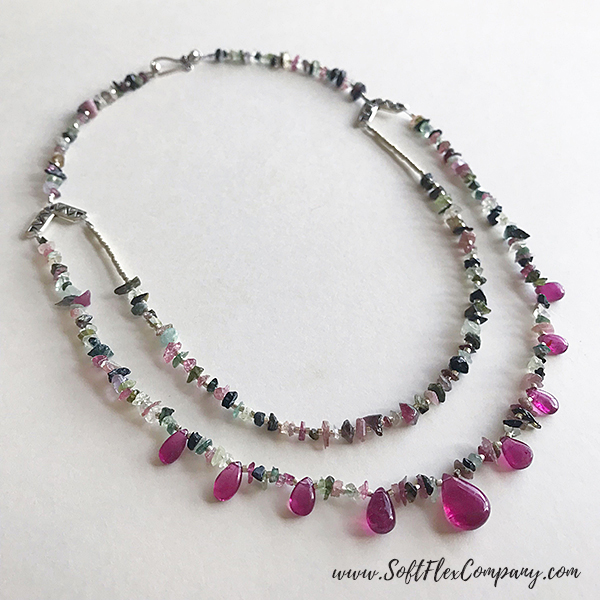 Designer Kristen Fagan
Free Beading Project Idea: Fall Colors Necklace
Jamie Hogsett has a wonderful catalog of beading projects on our site. Her designs can look complicated and amazing. They are always sophisticated. This pin has an easy to follow write-up on how to make this amazing necklace. This necklace looks organic and stunning – what a great project idea for Spring!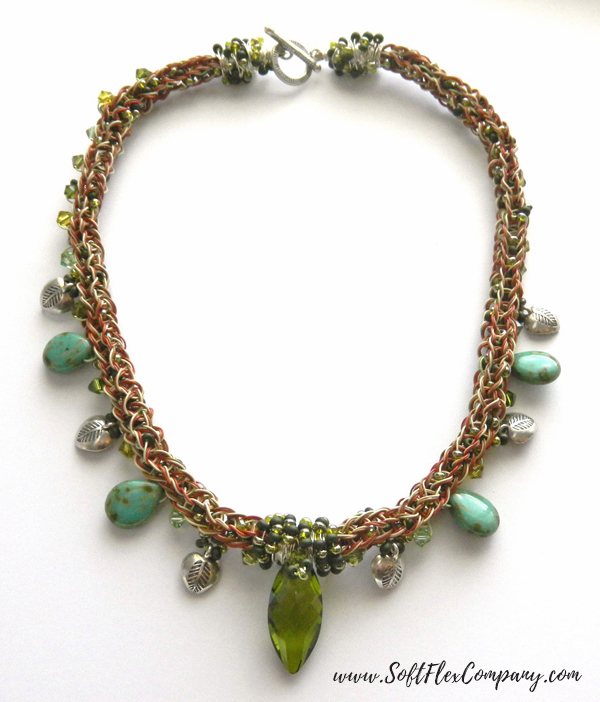 Designer Jamie Hogsett
How To Make A Quick And Easy Pair Of Earrings With Soft Touch Beading Wire
Sara Oehler is our guru. She has been with Soft Flex for over two decades. She inspires us and leads us as a manager and jewelry designer. She has published multiple books and has been on every kind of medium you can think of – television, radio, on a speaking platform, teaching, and more. Her videos are always easy to watch and learn from. She always suggests using her work as a platform and doing your own unique designs. You will love this pinned video.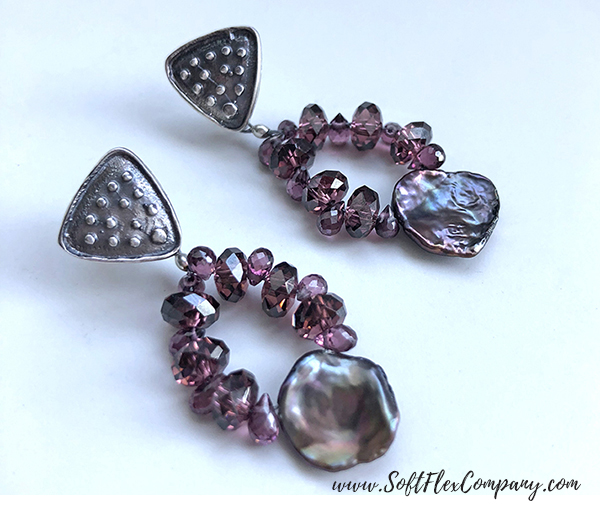 Designer Sara Oehler

Read more about it here.
Knitted Bangles with Sea Glass & Pearls
Kristen has some great bracelet ideas. This pin was an extensive look into the craft of creating bracelets. I have learned a number of fantastic bead stringing techniques from her and am eager to share. This pinned favorite discusses everything you need to know before you create a bracelet or gives helpful tips if you are already wearing your own personal creations. Consider this pin a mini bible on bracelets.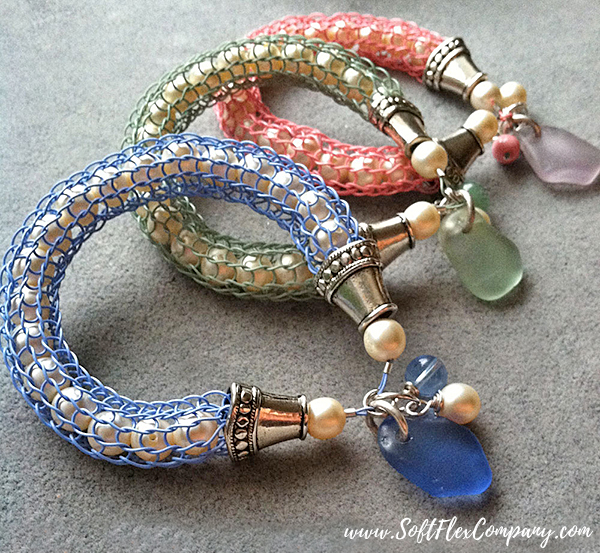 Designer Kristen Fagan

Read more about it here.
How To Make A Rose Ring Using Soft Flex Craft Wire
My goodness. James makes some fantastic rings with so little fuss. If you have a little craft wire on hand and want to add some pop to your fingers, this is a great video to watch. I recently spent some time with James and he showed me the techniques he uses in this video. Despite my lack of skill in wire working, I had finished a stunning ring within ten minutes. He is an amazing teacher. Check this video out if you have even the slightest itch to learn how to work with Craft Wire.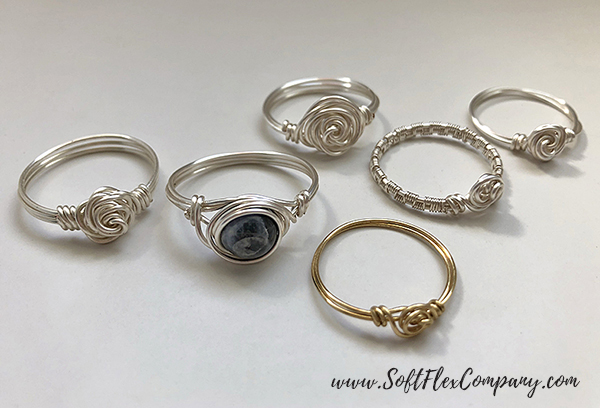 Designer James Browning
Wrap Bracelet Using Soft Flex And Soft Touch Beading Wire On A Macramé Board
Sara creates a masterful bracelet in this pinned video. She uses her macrame board to carefully plan and string a bracelet. She is not knotting a macrame bracelet, but using the board to think outside the box and guide her through the stringing process. It is a great video if you like thinking outside of the box or using your tools for new and inventive designs.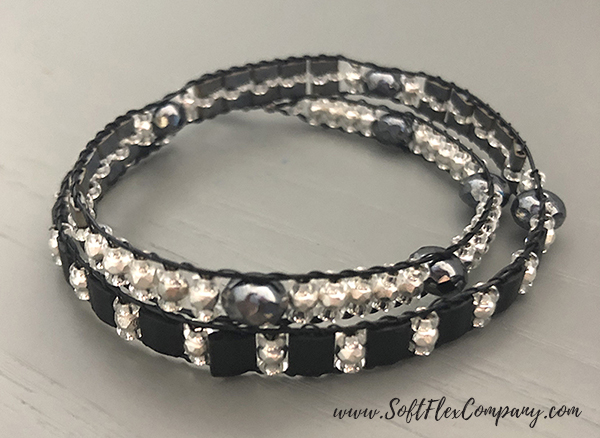 Designer Sara Oehler
Live Design Challenge Replay With Vintaj Innovations Beading Kit
Sara shows off our Vintaj Innovations Beading Kit. She opens the kit and designs a piece of jewelry live before a Facebook audience. Whenever she films Live Design Challenges, she creates jewelry without a plan. Her live designs feature mystery boxes from bead stores and vendors from around the world – and sometimes our own design kits. She does not usually have an idea of the contents of the kits she unboxes, so it is fun to watch her dream up something and go. She has done some amazing work – and she has also under performed (according to her), but that is part of the fun too. She explains why something either worked or failed. You get a real sense of the mind of the artist in her live challenges.

Designer Sara Oehler
Join our Facebook group – VIB. Stay in the know. Stay up to date. From our bead shows to our video shows and sales, you can stay in touch with us. The community is full of artistic and helpful beaders and crafty people. Inspire and be inspired. Share your pictures and get the beading bug from others!
Visit the Soft Flex Company YouTube Channel!
---
Blog contributor Thomas Soles is the Trade Show Coordinator for Soft Flex Company. His favorite stones are Lapis and Pietersite. His favorite hobby is day dreaming. And his favorite mustache is Tom Selleck's. As you can see, he has a healthy (or possibly unhealthy) sense of humor. You can write to him at Thomas@SoftFlexCompany.com