The new year is here and we have so many jewelry making thoughts and inspirational projects to share! We had a great week of beading parties and fun. That was just the beginning - The Great Bead Extravaganza is previewing tonight and runs throughout the weekend. Check out our blog and get linked in before the big bead show kicks off. You do not want to miss the fun! Let's make this year a rich one full of creative endeavors and artful ideas!

The Great Bead Extravaganza is this weekend! Are you ready for a marathon of fabulous jewelry making demonstrations and epic sales? If you have not already, join the group and check out the exciting presenters that will be hosting the shows!
This week started with a wire wrapping demonstration. Kristen showed us how to turn a ceramic donut into a one of a kind focal. Craft Wire is great for unique jewelry statements and adding an accent to a stone or glass.
We threw an amazing beading party with friends this week. Kristen and Sara sat down with Cassandra Spicer of Beads to Live By and Nealay Patel of SilverSilk & More. We had a ton of fun sharing a moment with these incredible designers. Make sure you check out the exciting presentation!
We have a lovely mix of jewelry tutorials from our friends. We checked out a tutorial from Kate Richbourg, she showed us how to make complex chandelier earrings with easy to follow directions. Andrew Thornton created a lovely necklace with a painted wooden pendant and fun collection of beads. Misty Moon Designs unboxed our Make-A-Wish kit and gave her thoughts on the contents inside. Space Pickle Designs and Rosanna Brafford opened out Make-A-Wish kit and made jewelry.
It was an amazing week and the fun it not over yet! Make sure you check out our TGBE presentation. You can find the link below.
Soft Flex Company at the Great Bead Extravaganza Midwinter Market
Jewelry Making Videos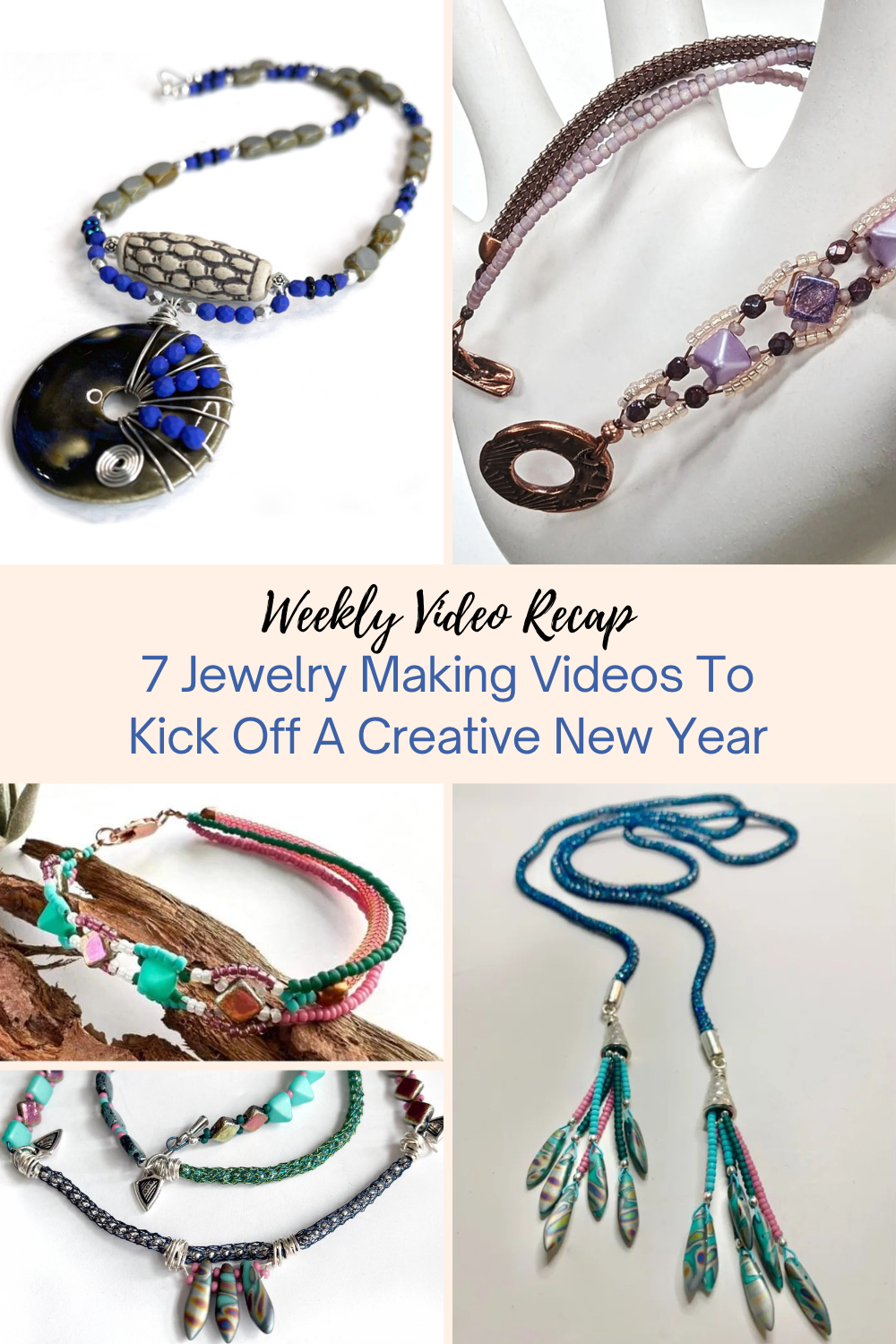 Our Social Media Sites Will Show You How To Make Jewelry In Just Minutes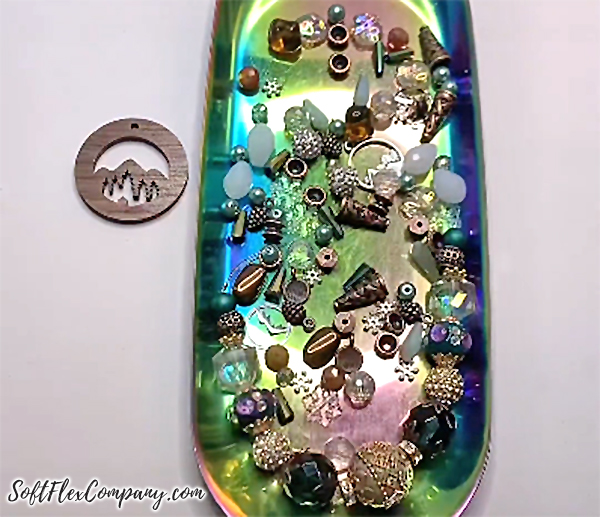 Got a minute? Check out our latest reels and TikTok videos. Soft Flex Company's Instagram Reels and our Soft Flex TikTok Page will teach you how to make jewelry in under a minute. These videos move quickly but are easy to follow. If you need more assistance, make sure you check out our YouTube catalog for deeper dives into jewelry making education. You will find in depth discussions on how to use your tools and finish your jewelry on that channel. Instagram Reels and TikTok are great tools for learning something new or finding quick inspiration. Check out our 1 Minute Videos and explore the wonderful pins on our Pinterest page. Learn from Soft Flex Company jewelry designer pros at the pace you choose! If your creativity needs a quick cup of coffee, make sure you visit us for a much needed jolt of crafting caffeine!
The 2023 Great Bead Extravaganza Midwinter Market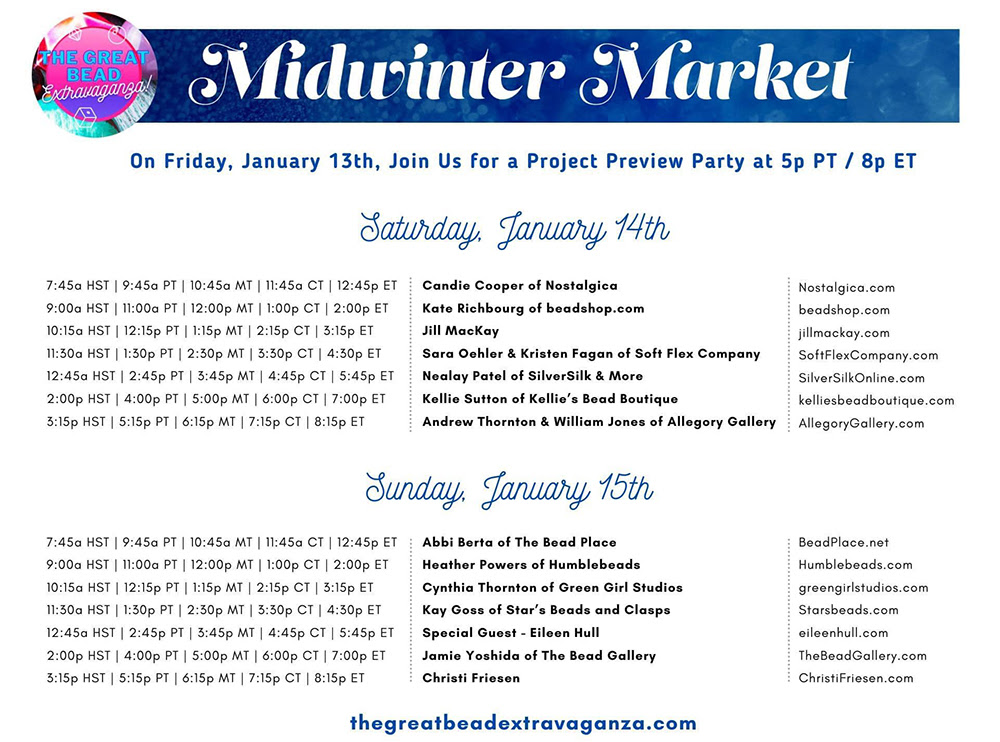 The world's biggest virtual bead show is back! The Great Bead Extravaganza Midwinter Market is arriving this weekend (January 14-15, 2023)! Preview night is tonight, January 13th, at 5pm PT / 8pm ET.
Join the fun live and you will find exceptional sales and you may even win a big giveaway! All of the videos will be available for replay after the live event. If you miss a show, you can always revisit the fun, but you may miss the sales and prizes that are often offered during the live presentation.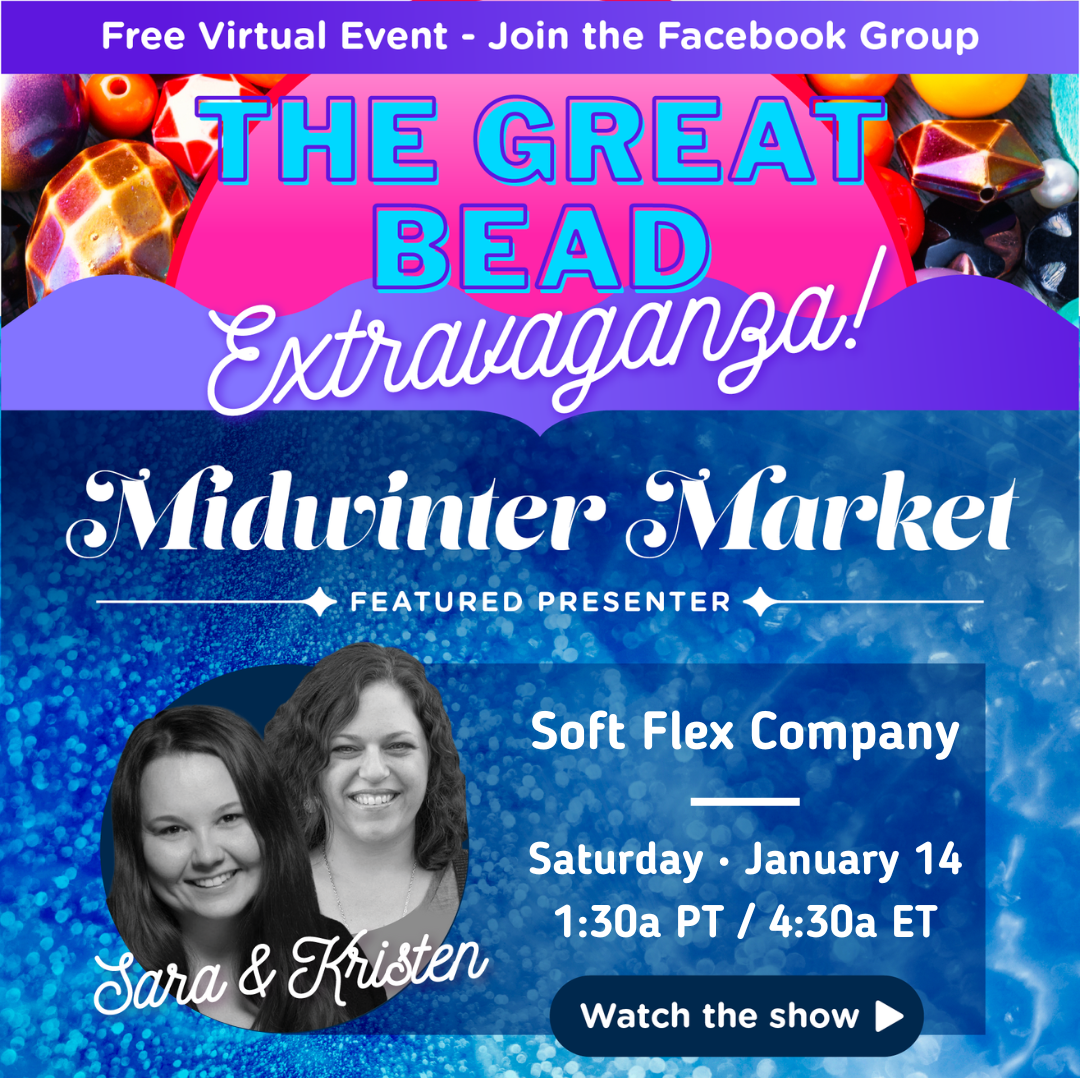 Soft Flex Company presenters Sara Oehler and Kristen Fagan will be hosting our jewelry making demonstration on Saturday afternoon at 1:30 pm PT / 4:30 pm ET. They would love to have you visit the show.
Click here for Sara and Kristen's show!
Wire Wrapped Ceramic Donut Beaded Necklace
Free Spirit Beading was an amazing look at Craft Wire creativity this week. Kristen showed us how to use our wire to create an accent on a ceramic donut. Soft Flex Craft Wire is a wonderful tool for adding an embellishment to a stone or glass and making that piece unique. If you have beads without a channel drilled through them, Craft Wire can adorn your bead and allow you to string it and add to a design as a pendant.
22ga Silver Plated Soft Flex Craft Wire, Non-Tarnish Silver
Soft Flex Beading Wire, .019 Diameter, Dark Blue Lapis Color
Ceramic Donut Pendant
Czech Glass Beads
TierraCast Flower Nugget Spacer Beads
Ceramic Barrel with Woven Texture
2x2mm Soft Flex Crimp Tubes
Magical Crimping Pliers
Clasp
Cutters
Bead Stoppers
Live Beading Party With Cassandra Spicer Of Beads To Live By And Nealay Patel Of SilverSilk & More
We love inviting friends to join us and make jewelry. For a long time, Sara would film a live show and make her designs for an online audience. She would instruct her viewers on how to string beads, crimp and finish a design, and more. Even though she had fun interacting with the people watching, she felt it lacked the joy of an actual conversation. We started asking our favorite designers to join the fun. Having a party made everything more exciting!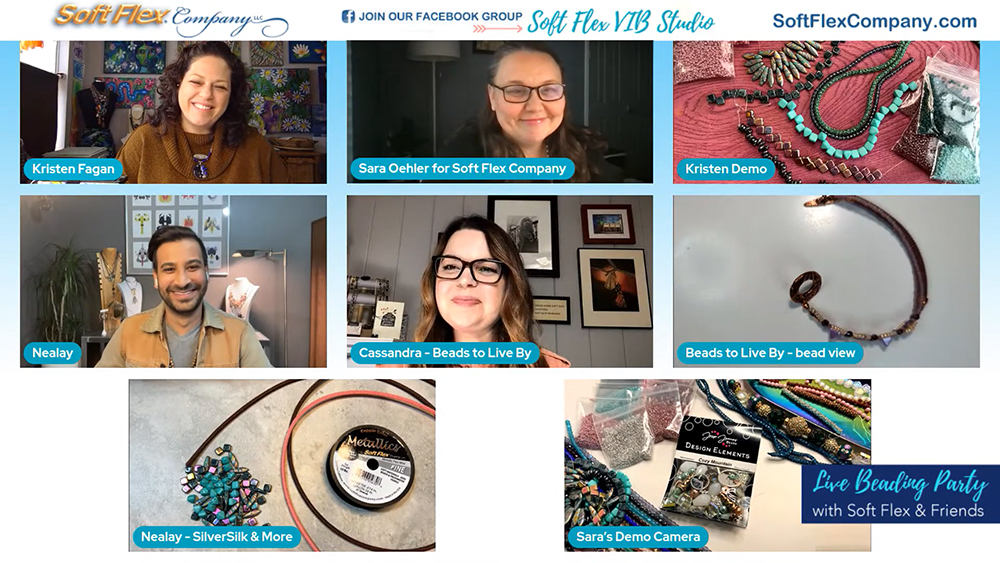 Our latest beading party was a blast. Cassandra Spicer of Beads to Live By and Nealay Patel of SilverSilk & More joined us for a joyous jewelry making jamboree!
Cassandra has a monthly subscription box on her site called Curated Collections. Both Soft Flex Company and SilverSilk are brand ambassadors. She sent out her latest mix of beads so we could all make jewelry with the same collection during the party. Check out how unique each design was even though we all used the same basic components.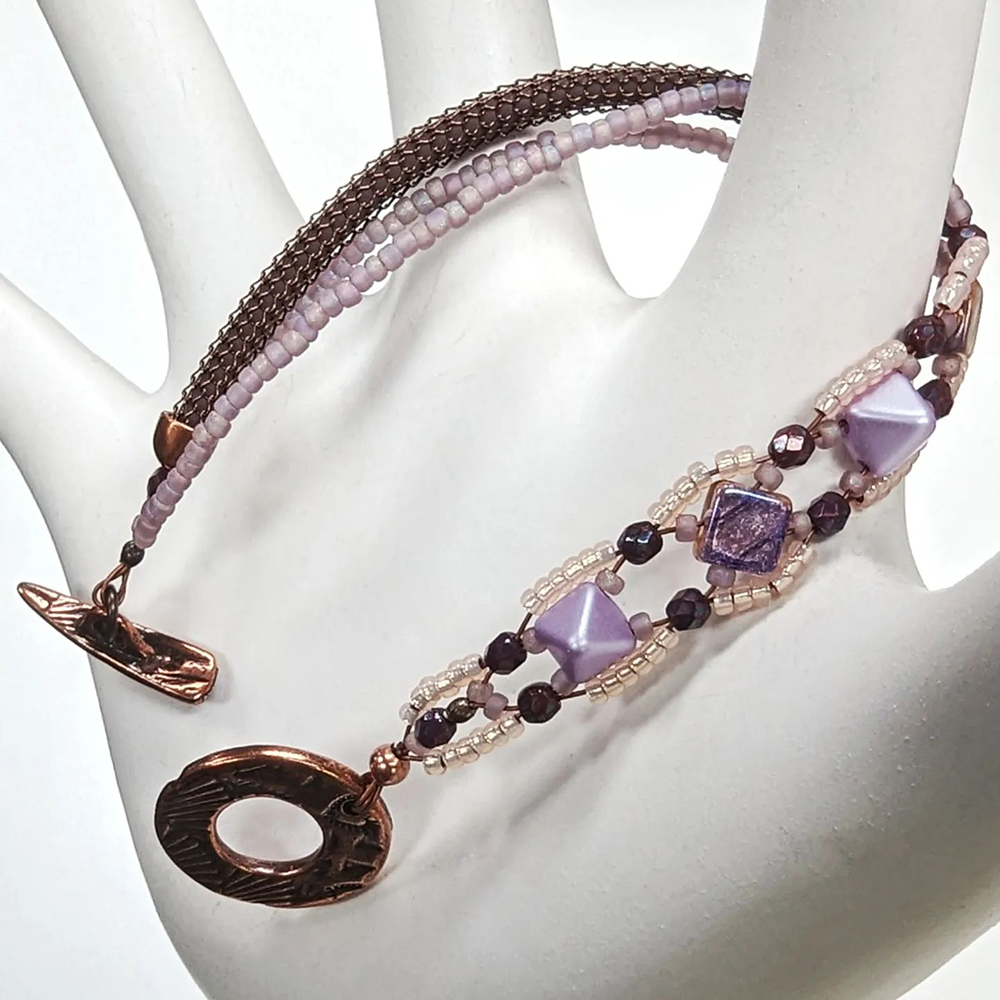 If you love seed beads, make sure you watch this video. Cassandra shows us what you can expect if you grab one of her Curated Collections boxes. This month we saw seed beads, silkies, daggers, and more! Look at the lovely bracelet Cassandra made!
Nealay made an elegant bracelet with his supplies. This colorful design is full of happy vibes!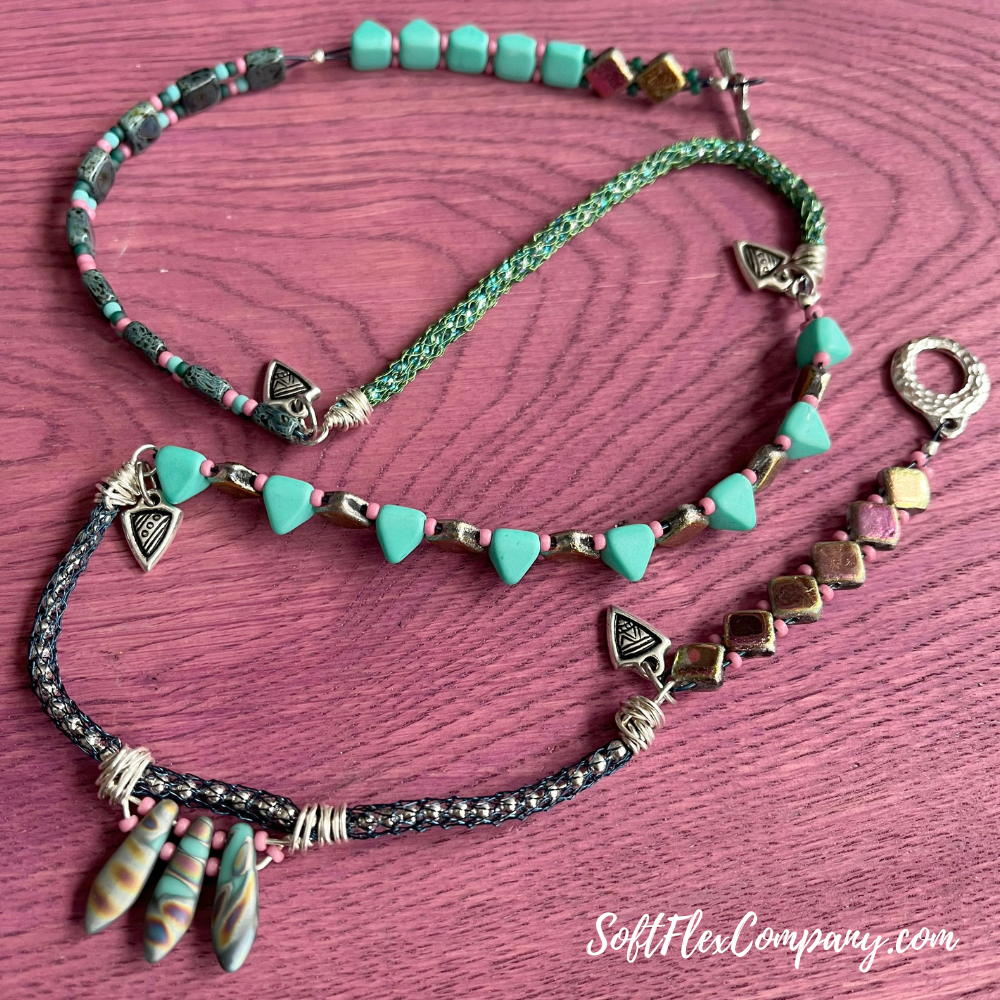 Kristen paired up her Curated Collection with SilverSilk chain and messy wrapped Craft Wire for a free spirited design!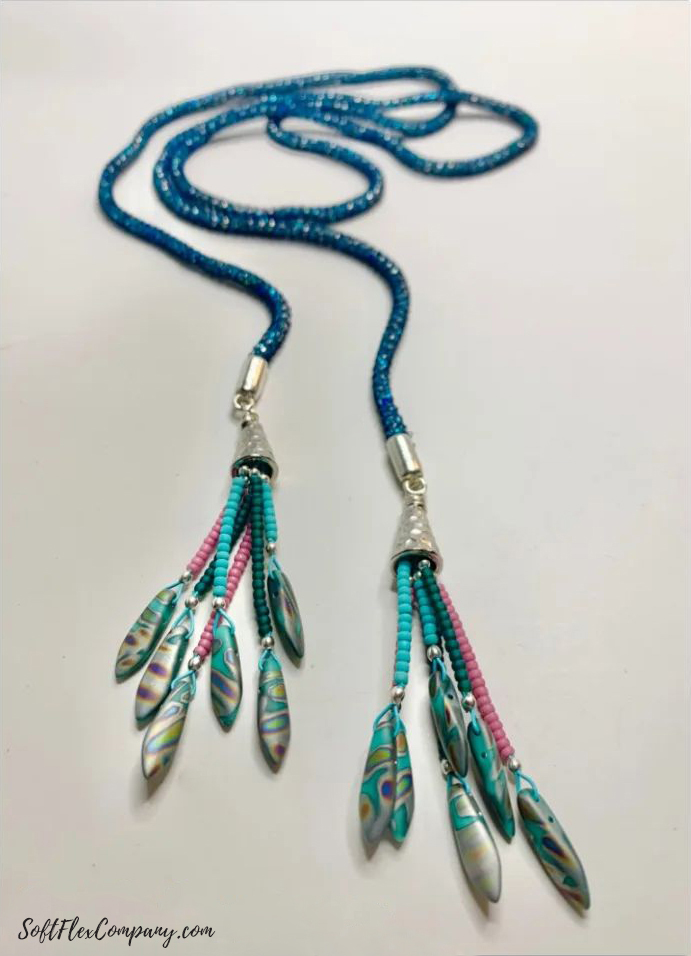 Sara made a wonderful lariat with SilverSilk chain. She added a messy wrap, cones, daggers, and seed beads at each end to create amazing tassels, rather than add a toggle and clasp.
Beadshop: Learn How To Make Complex Chandelier Earrings From Scratch
Allegory Gallery: Making Jewelry With Painted Wooden Pendants And Unique Beads
Misty Moon Designs: Make-A-Wish Jewelry Making Kit Unboxing
Space Pickle Designs: DIY Earrings With The Make-A-Wish Jewelry Kit
Rosanna Brafford: Handmade Necklace With The Make-A-Wish Jewelry Kit
Join our Facebook group – VIB. Stay in the know. Stay up to date. From our bead shows to our video shows and sales, you can stay in touch with us. The community is full of artistic and helpful beaders and crafty people. Inspire and be inspired. Share your pictures and get the beading bug from others!
Visit the Soft Flex Company YouTube Channel!
---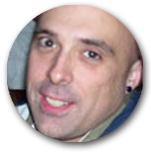 Blog contributor Thomas Soles loves Jazz Age writers and crunchy french fries. His favorite gemstones are Lapis and Pietersite. His favorite hobby is day dreaming. And his favorite mustache is Freddie Mercury's. As you can see, he has a healthy (or possibly unhealthy) sense of humor. You can write to him at Thomas@SoftFlexCompany.com