Well. A lot has happened in a week. The news has been a little scary. Once the pressing business of the day has been tackled, we think it is just as important to slow down and enjoy your passions. We think indulging in hobbies and crafts is every bit as important to dealing with the complexities of life. Don't lose your urge to create. Making jewelry and creating art gives us clarity. Appreciating crafts helps us see that the world is not such a bad place. Scary things might happen, but we can handle them. Let's take a breath and watch some instructional jewelry videos. Let's blow off some steam and forget about the world for a bit. Let's make something amazing!

Kristen showed us how to make three beautiful earrings this week. They are full of whimsical beadtastical style. Watching her make them is a great way to learn how to use beading wire to design earrings.. Sara took some time to teach us some wire working basics. She used a WigJig jig board and Craft Wire to wrap an adorable butterfly. This cute little creature can be made in so many unique ways - colors, beads, wire gauges - how would you make this project your own? Nealay taught us how to make a gorgeous chain necklace and earring set. Let's have some fun! You deserve a little pampering after this week!
Join us for our Daily "Joyful Beading" Challenges. We wanted to foster the spirit of creative fire during this stressful time! Every design that you post in the Soft Flex VIB Studio Facebook Group before midnight PST, is an entry to win a $10 credit for your next order! Visit www.SoftFlexCompany.com for your beading supplies!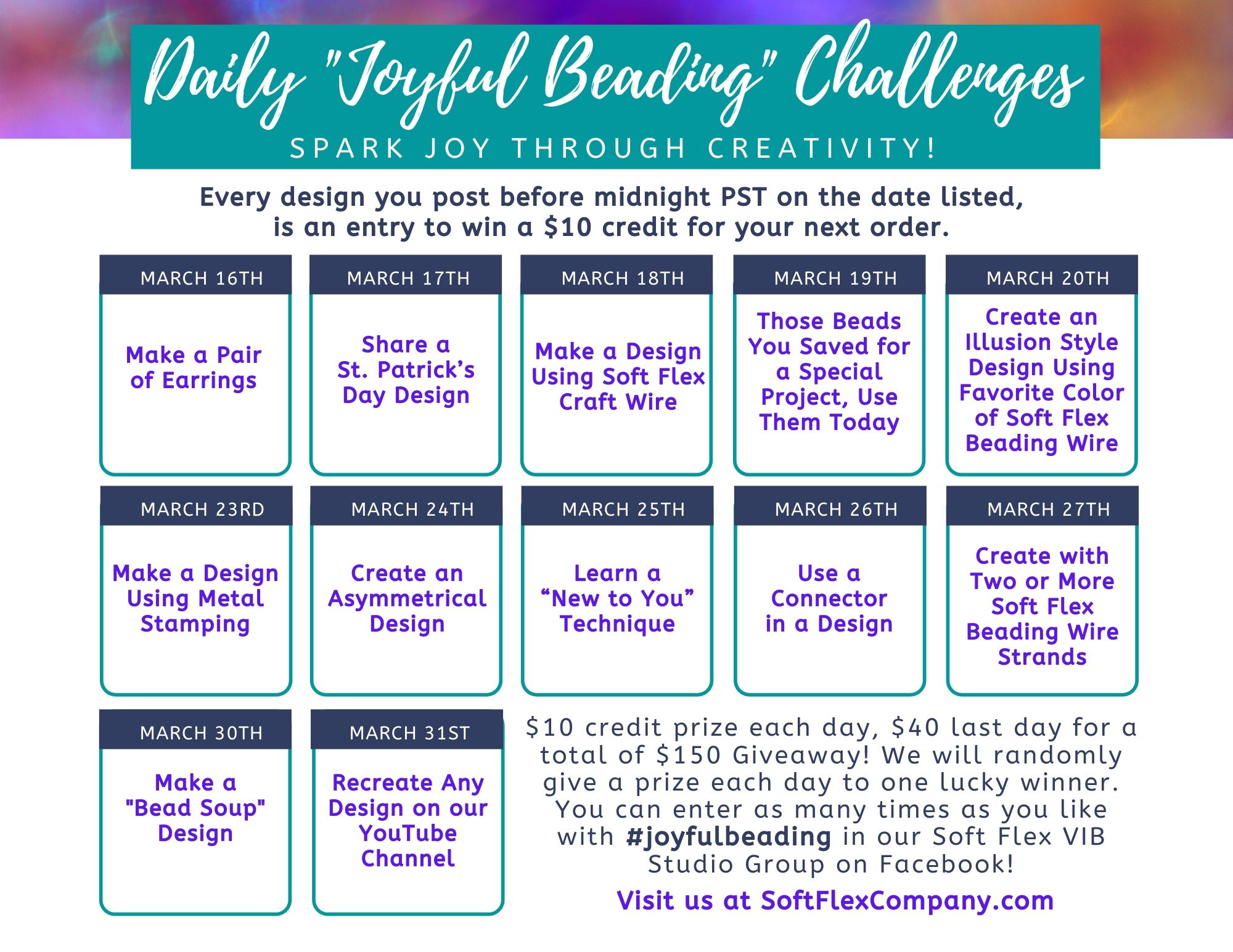 Want to Download and Print this Calendar? Click here.

Check out our selection of WigJig boards. WigJig is our preferred brand of jig boards. They are clear, which means you can place them over patterns. Other jig boards are clear, but are made with a flimsy plastic. This plastic widens and opens over time and the pegs slip and do not remain still. WigJig boards are created from the same sturdy material you find in aircraft windows. It is resilient and not going to age like a cheaper crafted jig board. If you love the butterfly project Sara made this week, these jig boards will make your butterfly easy and amazing!
Jewelry Making Videos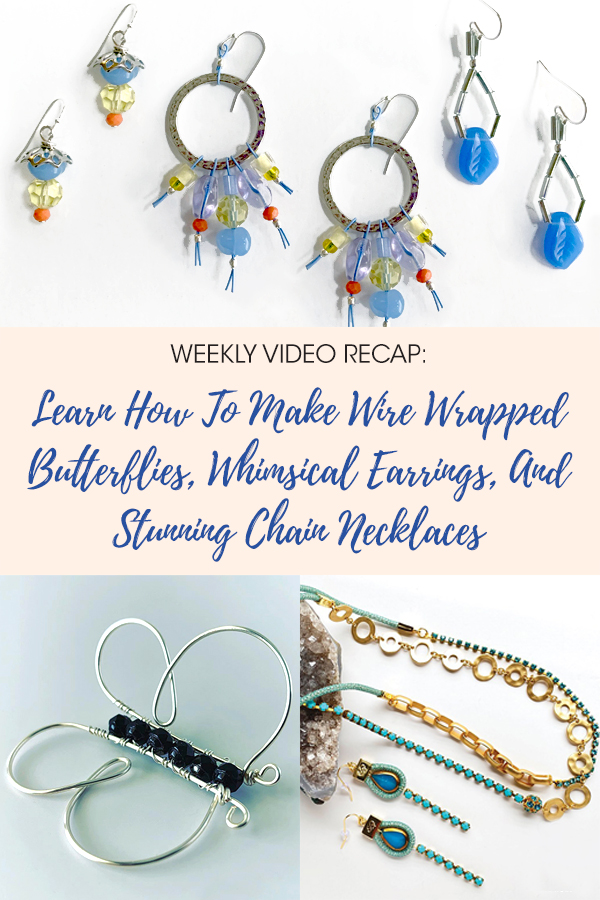 How to Make DIY Easy Whimsical Earrings Three Ways
Kristen filmed another exciting episode of Free Spirit Beading on Monday. She is live on Mondays at 12pm PST.
Kristen showed us how to design some simple earrings with beads, components, and Soft Flex Beading Wire. Making earrings is fun and easy. You will be amazed at how quickly they are to put together if you have basic beading knowledge. The small amount of jewelry making supplies needed to complete each design means that you can make as many as you desire. You can have a new pair of earrings for every outfit or occasion - for very little money! Let's learn how to make some whimsical earrings!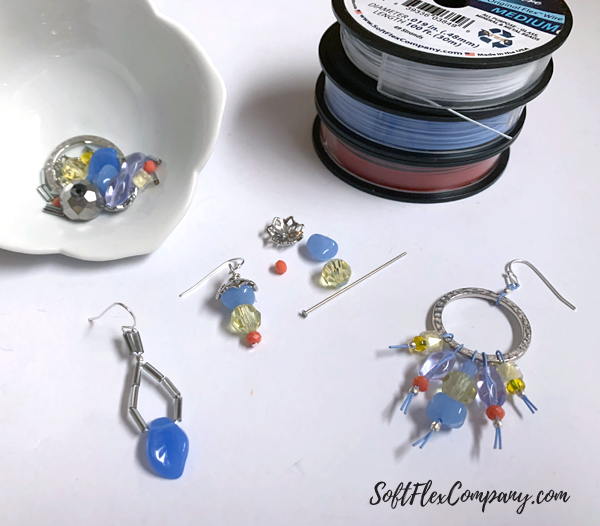 Kristen loves to use Soft Flex Trios Beading Wire collections for earrings. Each package of Trios comes with three spools of beading wire. Each spool is ten feet in length. You get a total of thirty feet of multi-colored wire. That is a great way to color diversify your beading supplies at low cost. If you would like to visit our Trios page, click the SHOP NOW button above.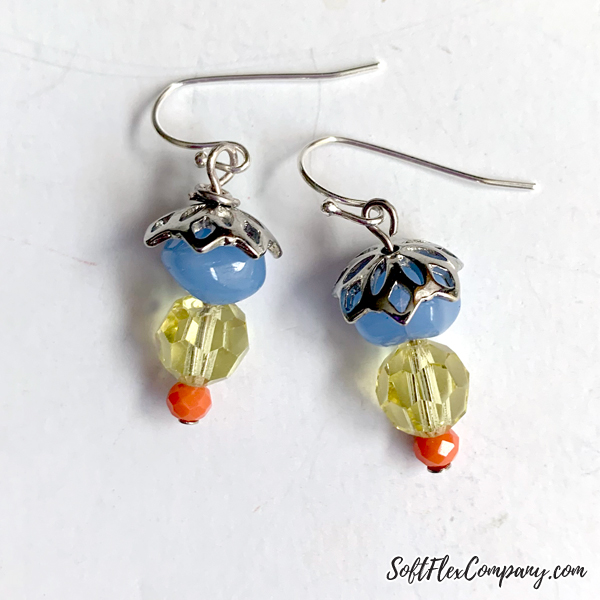 Supplies:
Soft Flex Whimsical Beadtastical Trios Beading Wire Pack
Soft Flex Exclusive Whimsical Beadtastical Bead Mix
Bugle Beads
Seed Beads
Hammertone Ring Connector in Rhodium Plated
2x2mm Crimp Tubes in Sterling Silver
Ear Wires
Head Pins
Cutters
Crimping Pliers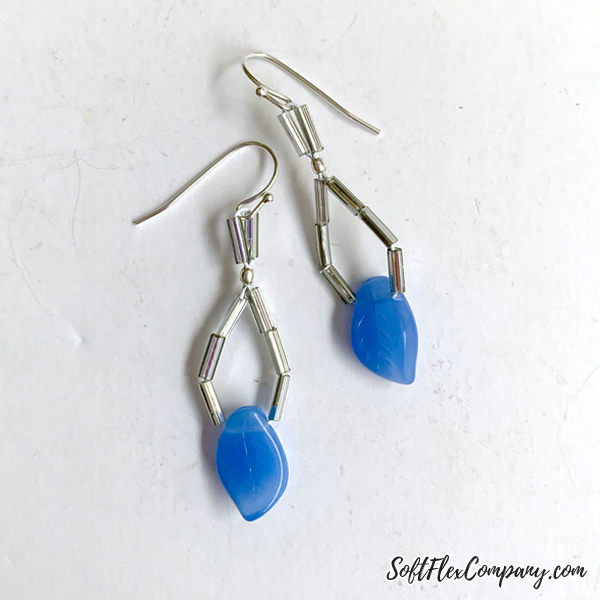 Earrings are so fun! You can make your own with your favorite beading wire colors. They are wonderful if you have a lot of wire remnants saved. Wire remnants are those tiny pieces of wire you cut off a necklace or bracelet at the crimp. Sometimes they are long enough to use in other projects. We hate throwing wire remnants away since there are so many uses for shorter pieces of wire. Consider making your next pair of earrings with remnants you saved. Make sure you hold on to your spare wire!
Learn How to Make Wire Wrapped Butterflies With A WigJig Jig Board
Sara briefly discussed the news. She touched on the stress and drama of the past week. She wanted to inform everybody that Soft Flex Company is still processing orders and anything you buy on the site will get to you - it just might be a day or two slower. If you need more updates, make sure you sign up for our newsletters, click on the subscribe button below.
Effective this week, we have made some changes at our company to make sure that a few key staff members who put your orders together are comfortable and safe while working in our office/warehouse. We have moved others to work from home for packaging, customer service and marketing. We continue to sterilize and clean our workplace, especially high traffic and common areas. And, workers have been directed to constantly wash hands and no one is to come in if they have even the slightest inkling of feeling sick. Thankfully, we offer paid sick and vacation time for all of our employees. At this point, we will be shipping every other day - Monday, Wednesday and Friday.
So, what does this mean for you? During this time of social distancing, it is important to keep our sanity. It is important to be creative and to stimulate your mind. Depression is a dragon and not staying focused on life and beauty can let that havoc run amok. We adore our community. We are working to meet shipping needs and have amazing sales. We are processing orders. We have an upcoming live sale on Facebook. We reveal the Painted Sunflower Design Kit next week and have a new kit available. Your products may take a couple of days longer to reach you during this unprecedented event, but you will receive your goodies as promptly as we can turn your order around.

Now, let's get to the fun stuff. Sara showed us how to make a wire wrapped butterfly this week. You can make your own, freehand, or you can use a jig board so the wings are uniform and amazing for each butterfly you design. Freehand designs are fun if you like organic and spontaneous looks. WigJigs will allow you to mass produce wings that all look the same or you can create from a pattern, since the boards are see-through. There is no right or wrong way!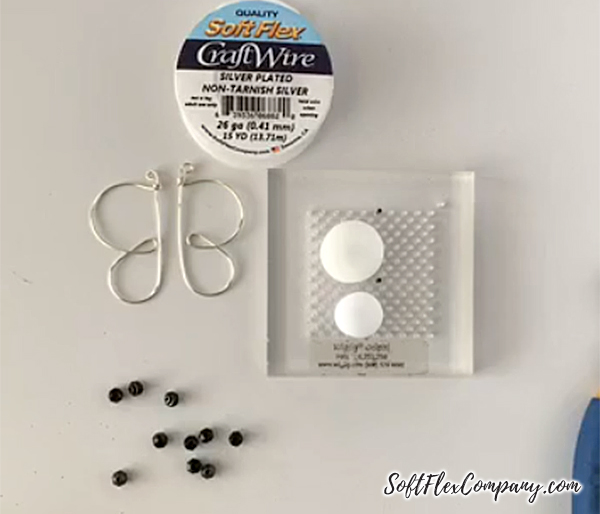 This fun design has so much potential. You can switch up the colors of wire you use to make a rainbow army of butterflies. You can use a mix of beads to give your little insect personality. Adding seed beads to the wings would be super cute! You can turn them into a focal piece for a spring necklace. You can even hang them around the house. What a cute project!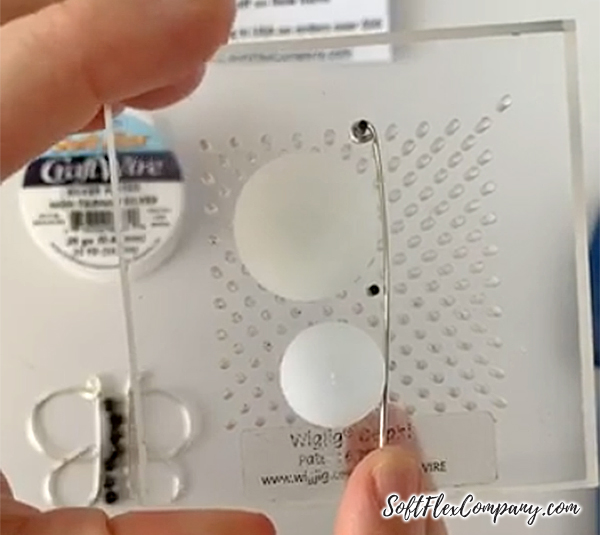 Supplies:
18ga Soft Flex Craft Wire in Silver Plated
26ga Soft Flex Craft Wire in Silver Plated
Beads
WigJig Olympus Lite Acrylic Wire Jig
Wire Whacker
Nylon Jaw Pliers
Bead Nipper (Cutters)
Round Nose Pliers
Chain Nose Pliers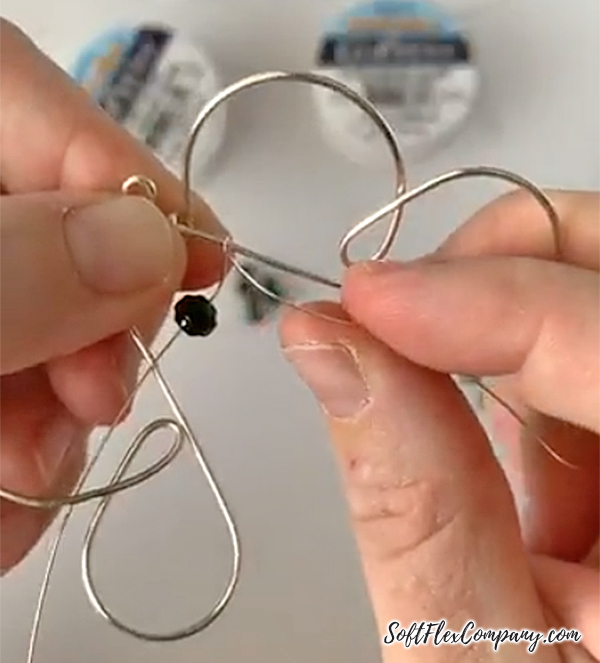 Kristen had a fun and topical observation:
Around the world, people view the butterfly as representing endurance, change, hope, and life. I adore this wire version! I can see this hanging in my kitchen window!
We could definitely use some hope and endurance during these stressful times. Make your own adorable butterflies. Let them be your beacon of positivity. Share your handiwork with us on our Facebook group – VIB.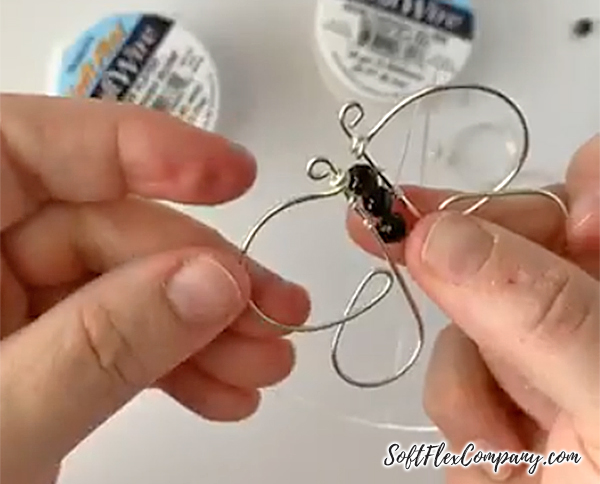 If you would like to add some Craft Wire to your bead supplies, click the SHOP NOW button above.
Soft Flex Craft Wire is a high quality, permanently colored copper wire. It is resistant to scratching, peeling and marring. This is due to the special enameling process used to coat the wire to produce the wide spectrum of colors we offer. After the enamel is applied, the wire is then clear coated to prevent tarnishing. Bare Copper is the only wire in the line that is not treated. If antiques and old findings are your medium, Bare Copper will patina - perfect for making that new project look like an heirloom.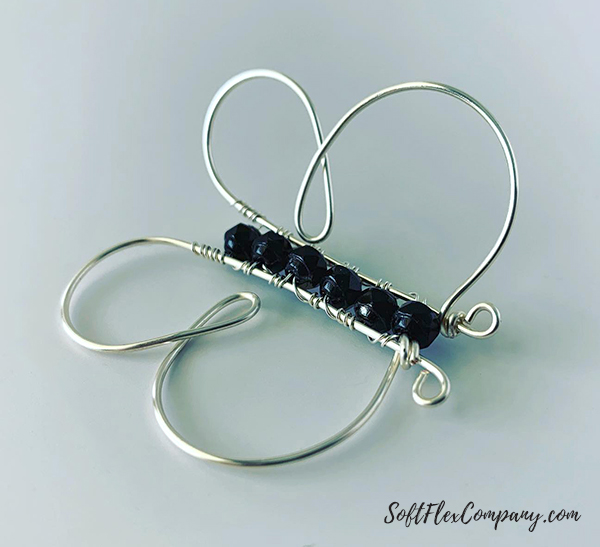 Rhinestone Hack and Mix n' Match SilverSilk Pearlesque Chain
Our friend Nealay Patel filmed a delicious video on Tuesday. This time, he used Soft Flex Craft Wire, Jesse James Beads tassels, matte gold chain, and SilverSilk Pearlesque Chain to make a dynamic and stunning jewelry set. This jewelry design looks absolutely gorgeous. It is dense with details and eye-catching elements. Make it your own way. An asymmetrical choker or luscious lariat would be rich addition to your jewelry box.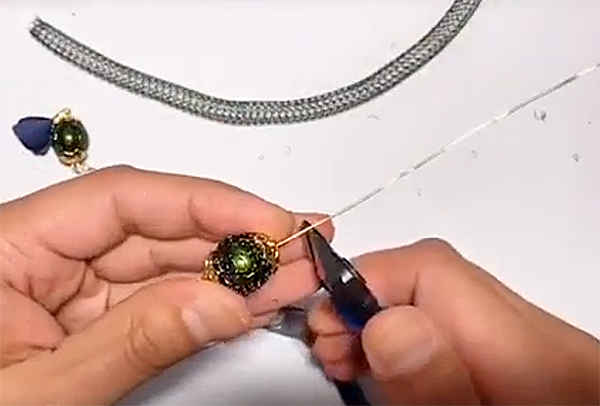 From Nealay:
Love using cup chain, but not sure how to secure the ends? I've got a simple hack for you that uses a head pin and a pair of chain nose pliers. I've used this technique in combination of a few others to make a stylish mix and match necklace with leftover materials, including SilverSilk Sea Foam Pearlesque Chain. Sit back, relax and learn a thing or two from me :)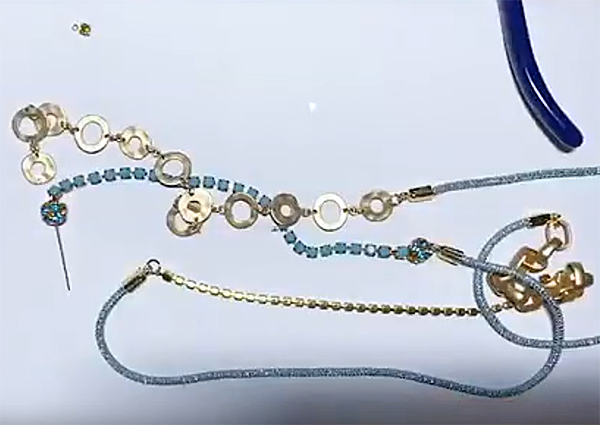 Supplies:
SilverSilk Pearlesque Chain
Soft Flex Craft Wire
Matte Gold Chain
End Caps
Jump Rings
Ear Wires
Head Pins
Nylon Jaw Pliers
Bead Nipper (Cutters)
Chain Nose Pliers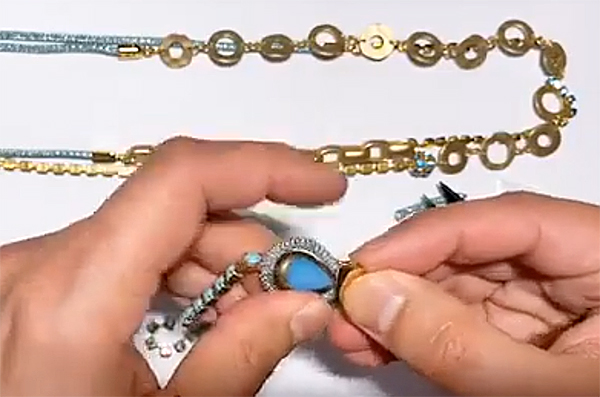 Make jewelry that is easy but looks wonderfully sophisticated. SilverSilk mesh is simple to work with and adds so much character. Pair it with Soft Flex Craft Wire or bead string for an amazing beaded jewelry design. And keep up with Nealay on his YouTube channel and Facebook Page. Join his Silkies Facebook group. He is a fabulous teacher and will show you how to master some incredible techniques.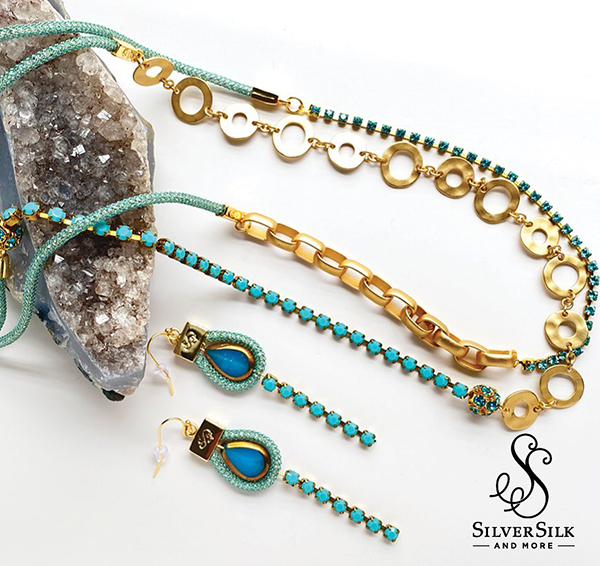 Join our Facebook group – VIB. Stay in the know. Stay up to date. From our bead shows to our video shows and sales, you can stay in touch with us. The community is full of artistic and helpful beaders and crafty people. Inspire and be inspired. Share your pictures and get the beading bug from others!
Visit the Soft Flex Company YouTube Channel!
---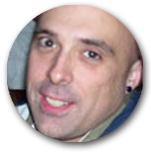 Blog contributor Thomas Soles loves Jazz Age writers and crunchy french fries. His favorite gemstones are Lapis and Pietersite. His favorite hobby is day dreaming. And his favorite mustache is Freddie Mercury's. As you can see, he has a healthy (or possibly unhealthy) sense of humor. You can write to him at Thomas@SoftFlexCompany.com