Happy New Year! We hope everybody had a wonderful holiday season. We hope you are refreshed and ready to conquer. 2021 is going to a be a blast! If you are one of the beautiful beaders in our community, we would love to see the beading crafts and holiday jewelry you made over the holiday break. Post your work in our VIB group! If you are a new hobby crafter or just interested in learning how to make jewelry, you have come to the right place. We have lots of exciting beading crafts for you this week. Let's kick off a creative new year!
We have a little bit of everything for you in this recap. We need to catch up! The holidays saw short hours for most of our staff as we relaxed and made quality time with our families. Today, we will check out Sara's unboxing of our glamorous New Year's Eve inspired design kit - Metallic Sparkles (Sold Out). This kit is the promise of a year of unlimited possibilities and explosive creativity. Sara also has a fun Valentine's Day jewelry idea for you. Give your sweetheart a handcraft gift instead of chocolate this year! Nealay has some gorgeous SilverSilk bracelets that you will love. They are are super easy to make and look so fun and elegant. Finally, we wanted to share a design from Joyce from Just Bead It! She has a lovely wire wrap Tree of Life pendant that is simple enough for a beginner to master. Let's make some jewelry!
Trios Beading Wire Packs Multi-Color


Trios Color Wire lets you apply color theory to your next design.
Trios collections are a set of three spools of color wire. If you want to string your jewelry with vibrant beading wire that is meant to be shown, this product is for you! Trios Color Wire is a lead-free beading wire for designers that want to create jewelry with color mixing in mind. Trios Color Wire Sets encapsulate the vivid palette of holidays, exciting themes, and the glamour of the fashion world. Trios Color Wire Sets are comprised of three 10 foot spools of Soft Flex .019 (Medium), the wire is constructed of 49 micro woven stainless steel wires. We recommend Trios Color Wire Sets for designers that want to design with a motif or gemstone in mind.
Jewelry Making Videos
Sara Unboxes Our Metallic Sparkles Jewelry Making Design Kit
We love Kit Day. Kit Day is the day we reveal our most recent kit and announce our newest mystery themed jewelry making kit. This time, we offered a kit that celebrated the colors of a glamorous New Year's Eve celebration. This elegant kit was a mix of shining silvers, glittering golds, and brassy bronze. It is an explosion of firecracker metallic tones. It was created to celebrate NYE, but the metal tones are perfect for any occasion.
For this kit, we included some electric Silver Style. You will love this Pearlesque Hollow Mesh SilverSilk. It is fun addition to the Jesse James Beads surprise you can find in all of our kits. If you have never worked with SilverSilk, this was a great time to try a new medium. SilverSilk looks so intricate and detailed, but it is actually really easy to design with and secure when finished.
If you love our themes, make sure you grab our kits. All of our kits are full of rare and unique items. This means that you are getting a one of a kind product. But it also means that the inventory is going to be limited. We hand tailor each kit. From the brainstorming process to assembly. We want to give you a package of beading supplies that is self contained (you will typically just need crimping pliers and cutters to finish a bunch of designs). We also want to challenge you. We will often have a design element or color that requires a little thought. We think a little challenge can turn your jewelry into an amazing piece of art if you have to take some thoughtful moments before completing your work. If you are just designing the same old necklace every time, consider a kit that requires you to plot out a course. We think the best way to grow in hobby crafts and beading is to challenge yourself with materials that might not normally be in your toolkit.
If you missed out on our Metallic Sparkles Design Kit (Sold Out). Make sure you order our Valentine Passion Design Kit - hurry though, supplies are limited and they are going fast!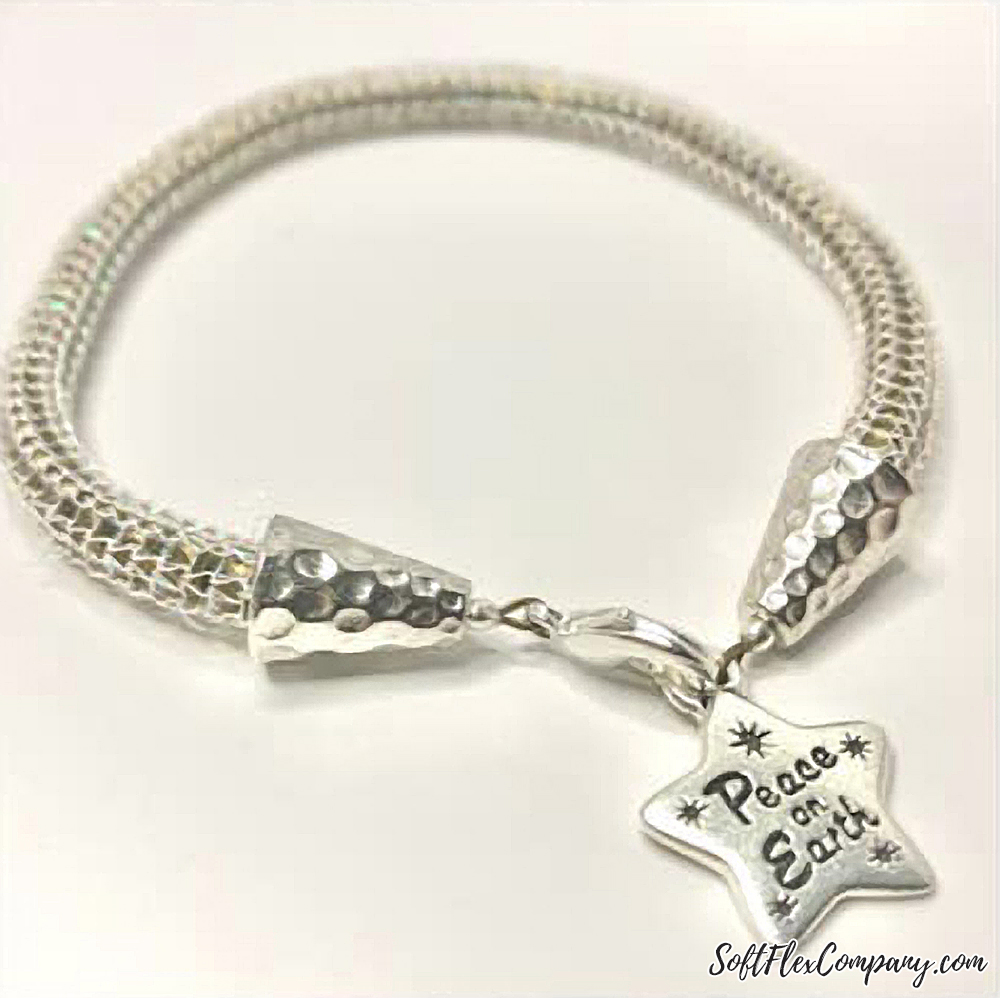 Metallic Sparkles Design Kit (Sold Out)
Soft Flex Beading Wire, .019 Diameter in Antique Brass Color
SilverSilk Pearlesque Hollow Mesh
Bead Stoppers
2x2mm Crimp Tubes
Magical Crimping Pliers
Cutters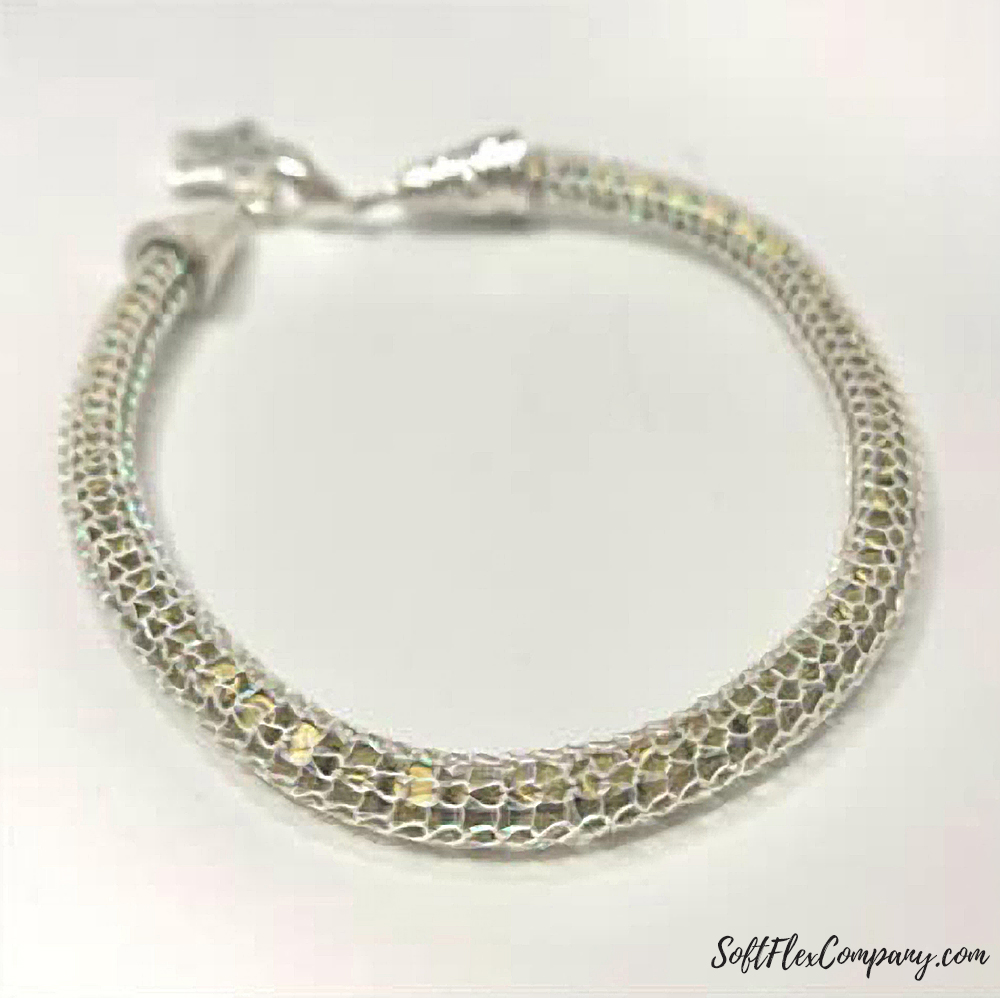 Creative Therapy - Beat The Blues And Learn How To Make A Valentine's Day Necklace
Boy, oh boy - what a week! There is so much going on in the world right now. It is easy to get overwhelmed. Whether it is a global pandemic or a tornado of political drama, it is easy to lose faith in things and feel a little down in the dumps. We think hobby crafts are a good way to distract a mind that is busy with the troubles of the world. Let's take a breath and find a safe space. Let's give ourselves a moment to create and make beauty. Art and jewelry are important ways to appreciate the good things in life and balance ourselves so we are not always focusing on the news.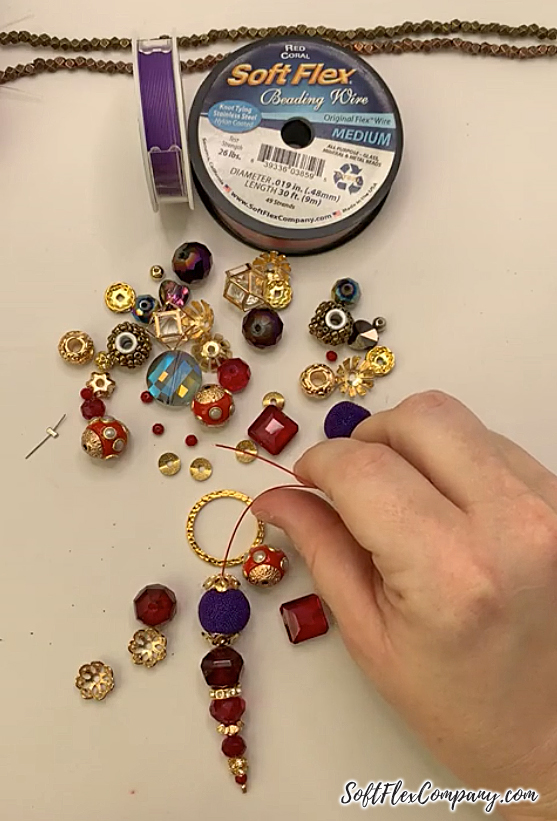 Sara took a moment to show off our newest bead strands. Our Valentine Passion Bead Strands come in purple and red. Sara took a vote from her live viewers for which color she should use in this project. A combination of the two colors was the overwhelming vote. These bead strands and our Valentine Passion Design Kit are perfect for creating a gift for the upcoming holiday. Chocolate and roses are fun. But what is better than a heartfelt and handmade gift for your sweetheart? Give them a DIY gift they will cherish forever.
Valentine Passion Bead Strand 1 (Red)
Valentine Passion Bead Strand 2 (Purple)
Hammertone Ring Connector
Maker's Clasps
Soft Flex Beading Wire, .019 Diameter in Red Coral
2x2mm Crimp Tubes
Magical Crimping Pliers
Cutters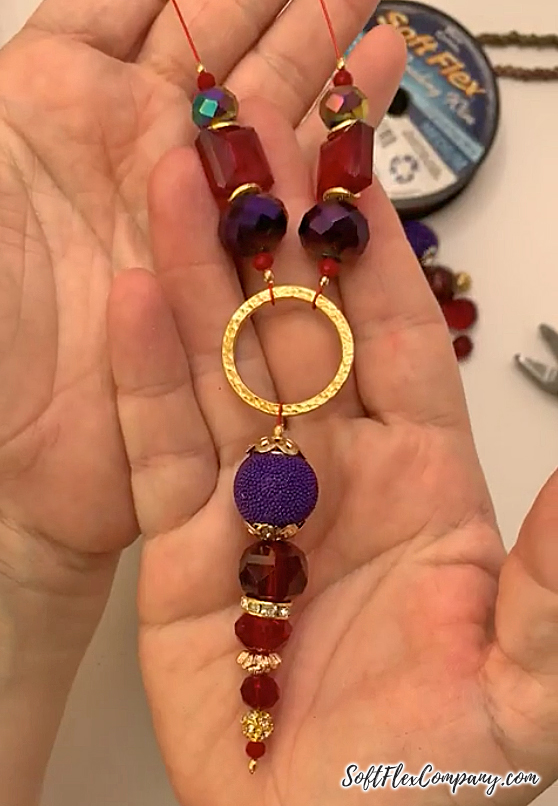 Take some time out. Beading therapy is a great way to stay focused on what is important in life. Don't wear the weight of the world on your shoulders. Making jewelry is a great way to clear your head and to think about the beautiful things. Don't forget to involve your friends and family. A creative circle is so much fun. If you are quarantined and staying distant, a Zoom meeting with friends or family is the perfect way to touch base and share ideas.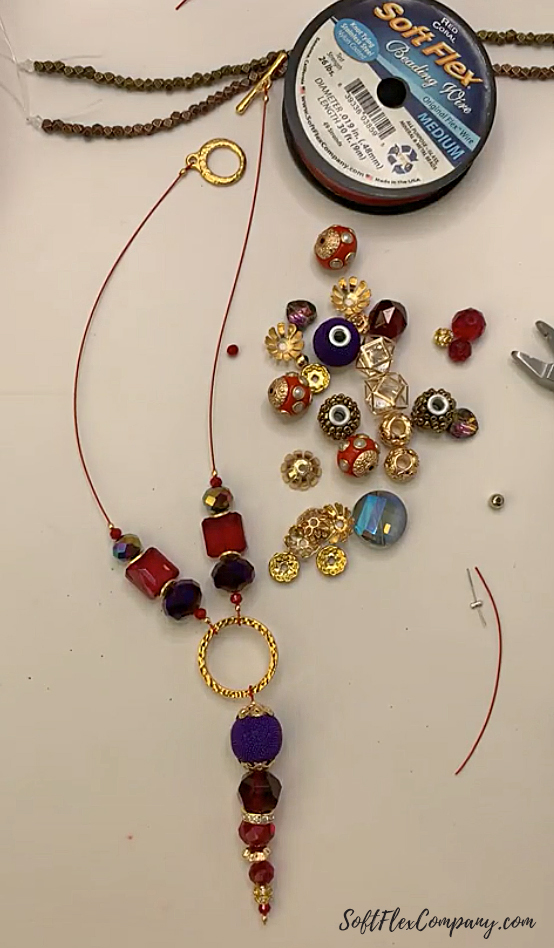 How To Make Stack Bracelets With SilverSilk
Since our Metallic Sparkles Design Kit had a selection of SilverSilk Pearlesque Hollow Mesh, we figured this was a great video to rewatch. Nealay showed us how to work with his mesh chain. This video will show you how to design with SilverSilk and secure it so you do not have to worry about your design coming apart.
This video was filmed during the Great Bead Extravaganza that we spearheaded, with Andrew Thornton of Allegory Gallery. If you missed out on this exciting event, make sure you visit the Facebook page so you can stay in the know.
The Great Bead Extravaganza Facebook Group
From Nealay:
This was my first time at a virtual bead show, called The Great Bead Extravaganza, and my project uses a brand new product from the SilverSilk line called Pearlesque Hollow Mesh. Check out this video to learn all about this awesome new product and some extra tidbits of info about my business.
SilverSilk Pearlesque Hollow Mesh
Extreme Flex Beading Wire, .019 Diameter in 24k Gold
Beads
SilverSilk End Caps
Clasps
Tassels
Nylon Jaw Pliers
Cutters
Round Nose Pliers
Chain Nose Pliers
Be sure to catch Nealay on Tuesdays on Facebook. Tuesday Tuts will be returning on January 19th. He will be filming a live segment every Tuesday at 5:30pm CST at facebook.com/groups/silversilk. You can watch Nealay live and ask questions.
Nealay's channel is dedicated to learning how to make high quality jewelry with SilverSilk with an emphasis on design. You can follow his journey here:
www.instagram.com/silversilkandmore
www.facebook.com/silversilkandmore
Or join his Silkies group and be a part of the conversation www.facebook.com/groups/silversilk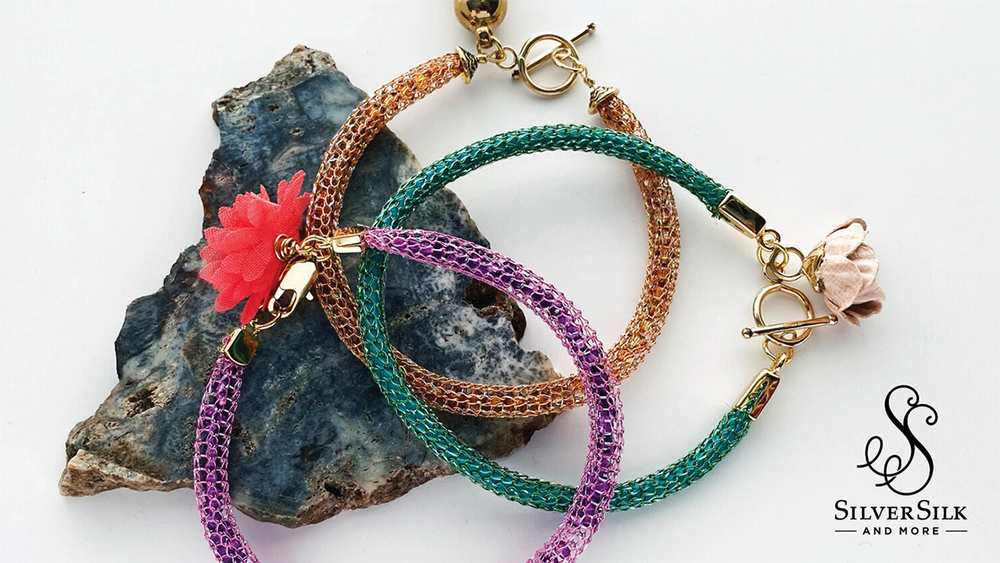 Timeless Tree of Life - Just Bead It Free Facebook Live Virtual Beading Class
Joyce Trowbridge is the owner of Just Bead It. Just Bead It was a local bead store that operated in Concord, California. Joyce ran her bead store for seventeen wonderful years. Unfortunately, her business was one of millions that failed when hurricane COVID crashed into us. Joyce did not throw in the towel, though. Even if her brick and mortar store was gone, she knew she could maintain an active bead store, online. She is transitioning her catalog of jewelry supplies and beads to her website and Etsy store. She is also taking the classes that she offered in Northern California to a virtual space. You can attend her jewelry making courses on Facebook. You can purchase a kit and make jewelry with her. If you miss a class, you can download the PDF and make the design on your own time.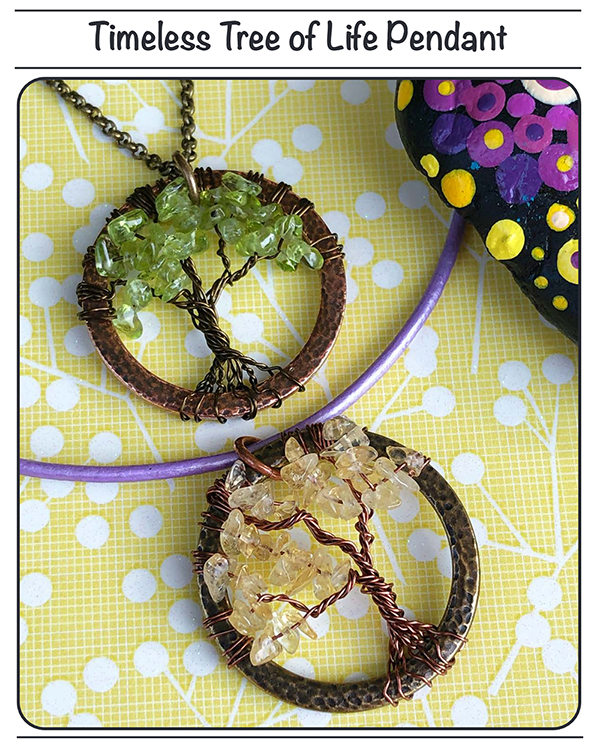 We thought this design was stunning. Follow the video and the images below and make one of your own. If you would like to participate in a class, check the Just Bead It event calendar. For this design, she used 26 gauge Soft Flex Craft Wire. Support her business and buy your Craft Wire from her Etsy shop!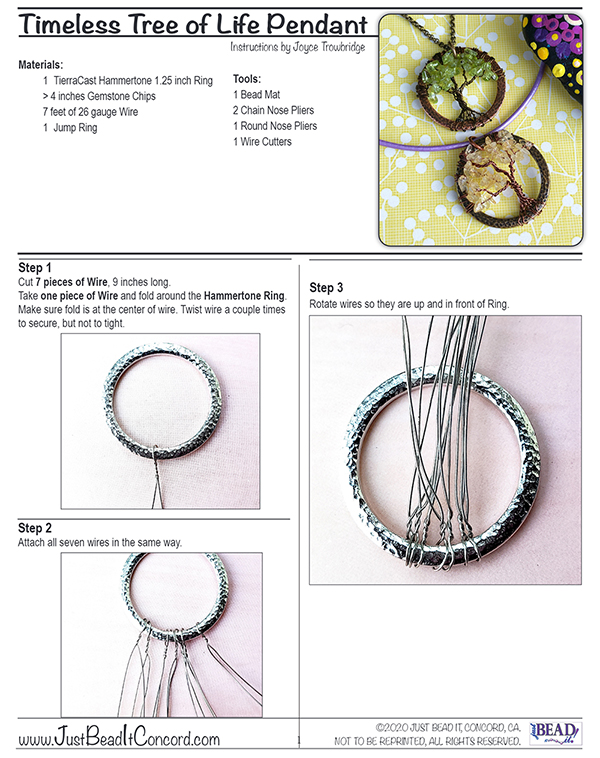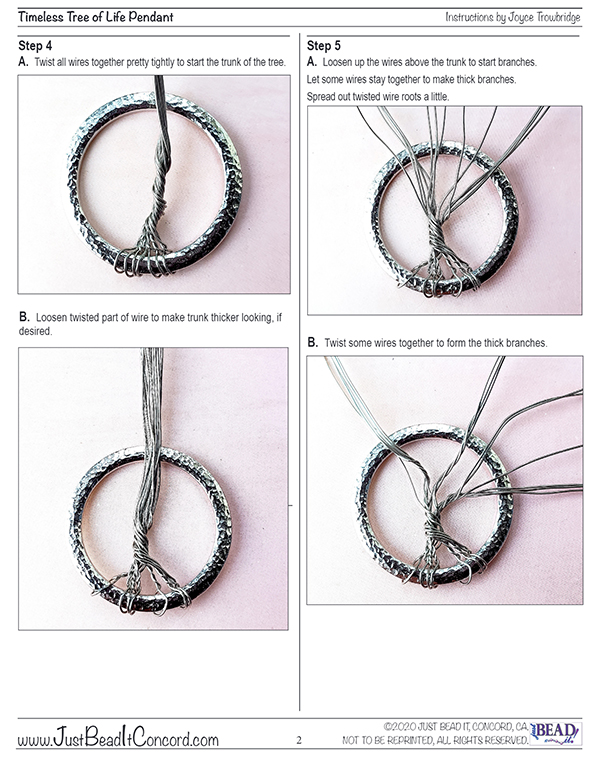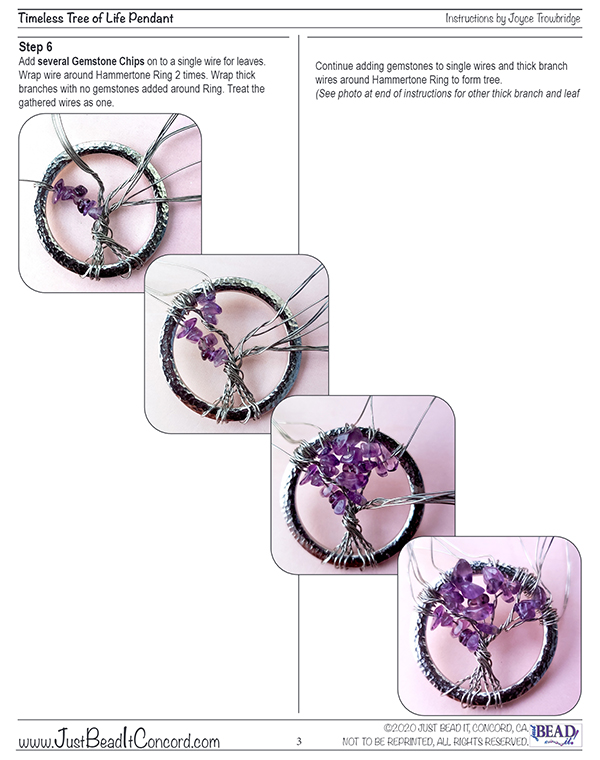 Visit Joyce's Links: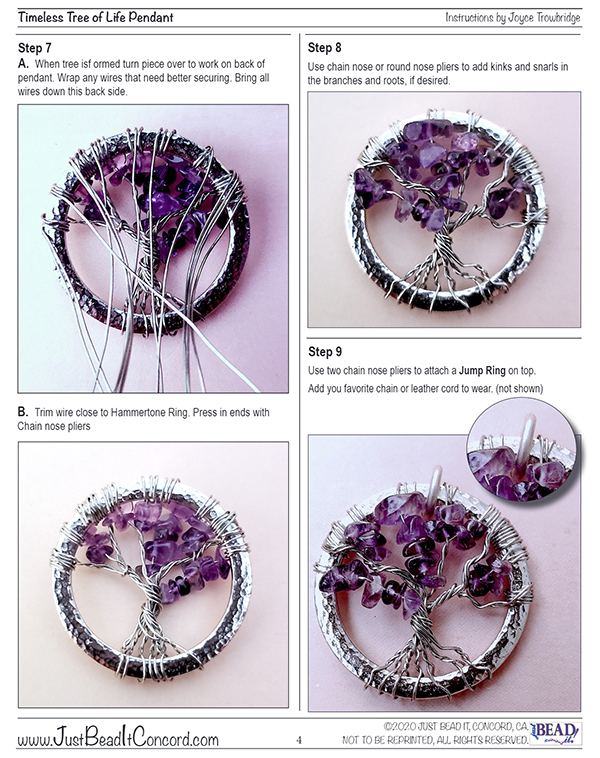 More than beads and supplies, Just Bead It is known for classes. They currently hold virtual beading classes most Saturdays at 2pm PST. Catch them on Facebook Live.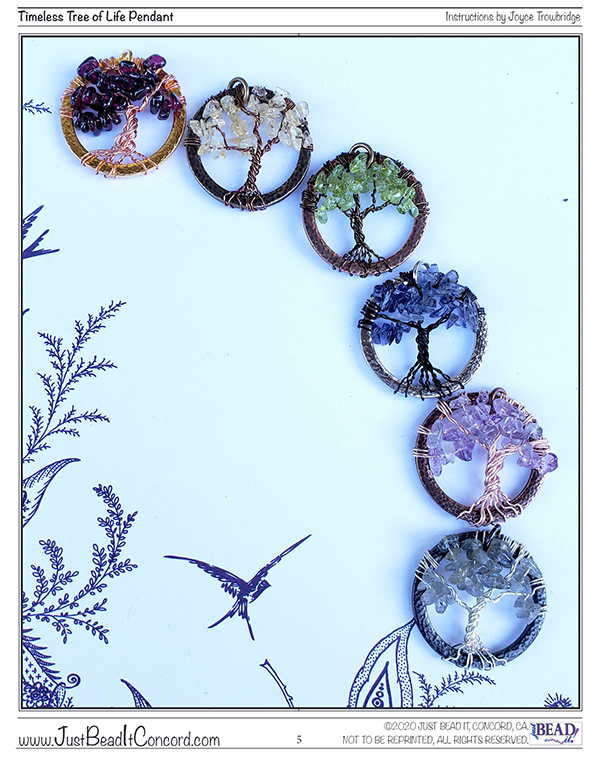 Join our Facebook group – VIB. Stay in the know. Stay up to date. From our bead shows to our video shows and sales, you can stay in touch with us. The community is full of artistic and helpful beaders and crafty people. Inspire and be inspired. Share your pictures and get the beading bug from others!
Visit the Soft Flex Company YouTube Channel!
---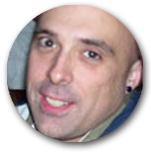 Blog contributor Thomas Soles loves Jazz Age writers and crunchy french fries. His favorite gemstones are Lapis and Pietersite. His favorite hobby is day dreaming. And his favorite mustache is Freddie Mercury's. As you can see, he has a healthy (or possibly unhealthy) sense of humor. You can write to him at [email protected]