What a brilliant week of color! Making jewelry is so much more fun when you are conducting a symphony of splashy tones! This week, we dipped our toes in the spectrum of our latest design kit - Whimsical Beadtastical. Whimsical is a celebration of Dr. Seuss. His birthday was March 2nd. We love this wonderfully creative spirit. We crafted some stunning fringe designs that are perfect for boho jewelry lovers. We also visited SilverSilk and got a look at the Colors Of India Kit. Holi is next week and we wanted to soak in the festive rainbows with this exotic collection. If you love color, you will love this week's video recap!

What a wonderful week. We paid homage to Dr. Seuss. A much kinder and gentler fellow than that ruffian Dr. Acula! Our favorite free spirit beader, Kristen, showed us how to make fringe tassel earrings with Soft Flex wire. Sara held an amazing Live Sale on Facebook and we auctioned off some wonderful stones and goodies from Mike Sherman's special collection. Sara also explored a similar fringe design for a focal on a colorful necklace. We sent a Whimsical Beadtastical Design Kits (Sold Out) to Aleshia from Beadifulnights and Gina, from Orchid and Opal Jewelry and Beads and got their unbiased thoughts on what we included in the kit. Finally, we joined our friend, Nealay, from SilverSilk. He showed us how to design a simple set of earrings and a necklace. Nealay's kit, the Colors of India, is wonderfully vivid and the perfect design collection for lovers of all things Holi!
Don't miss Sara this Saturday, March 7th. She will be premiering a new video on our YouTube channel. Sara is going to show us how to make a fun pair of earrings using elements from the Whimsical design kit. Earrings are so easy and fun to make with Soft Flex Beading Wire. You can set a reminder in the link below and see a sneak preview of the earrings in the blog.
Don't miss Sara's Beautiful Beadtastical Earrings. Premiering Saturday, March 7th at 8am, PST.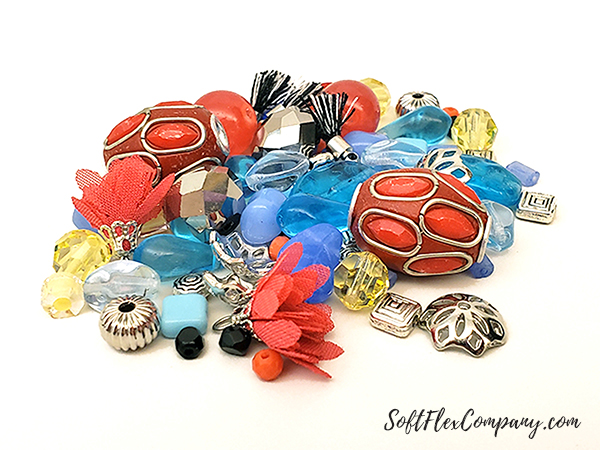 Shop our exclusive bead mixes. You will not find these collections sold elsewhere. Our bead mixes were created specifically to complement our mystery Design Kits. Each bead mix is themed and full of delicious color. Inspired by holidays and unique motifs, our bead mixes are full of character. Keep yours intact and you have a pre-made design blueprint. Or add the pieces to your jewelry collection as single elements. You are going to adore these wonderful beads.
Jewelry Making Videos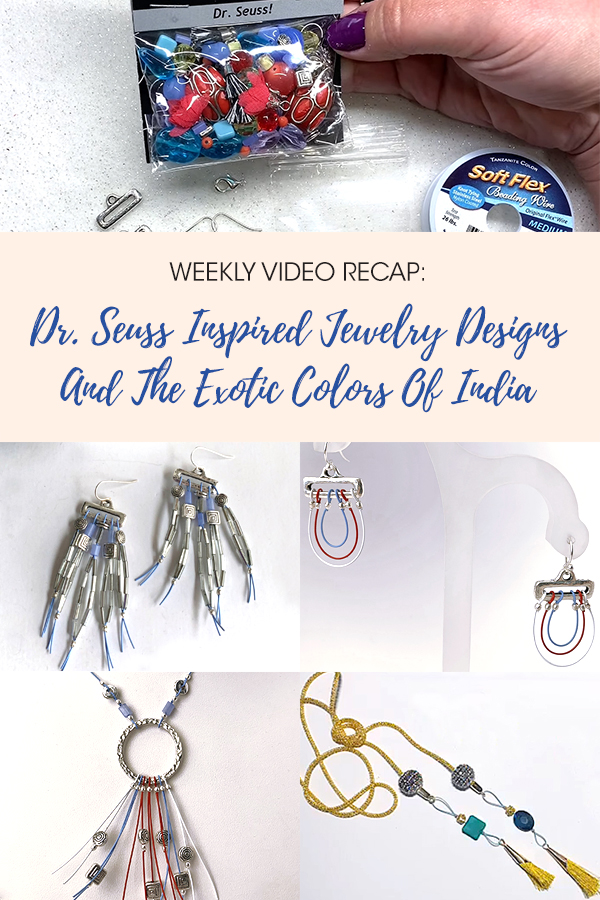 How To Make Bugle Bead Fringe Tassel Earrings With Soft Flex Beading Wire
Kristen filmed another exciting episode of Free Spirit Beading on Monday. She is live on Mondays at 12pm PST.
Kristen made some gorgeous jewelry this week. She loves earrings and wanted to design a special pair. She chose beads from our latest bead mix - the Whimsical Beadtastical Bead Mix (also available in our Whimsical Beadtastical Design Kit (Sold Out). She choose a wire color that you can find in our Whimsical Beadtastical Trios or in a single spool - Tanzanite. She wanted a style that was topical and trending. She opted for a cool luxe boho style. This youthful look was born in the sixties. A combination of hippy chic, rebellious fashion and ethnic flair. The look is free spirited and timeless. The perfect choice for an episode on Kristen's series!
From Kristen:
I personally wear earrings more than any other type of jewelry. I love the drama earrings can add to an outfit and these earrings do not disappoint! Long beaded fringe earrings are right on trend at the moment and they complement bohemian style fashion.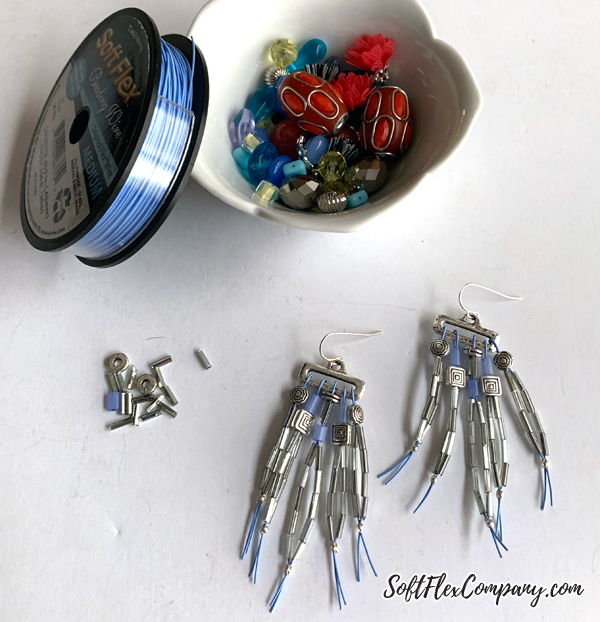 Supplies:
Soft Flex .019/Medium Beading Wire in Tanzanite
Soft Flex Exclusive Whimsical Beadtastical Bead Mix
Distressed End Bar Connector in Antique Silver
Silver Lined Bugle Beads
2x2mm Crimp Tubes in Sterling Silver
Ear Wires
Cutters
Chain Nose Pliers
Crimping Pliers
Mini Bead Stoppers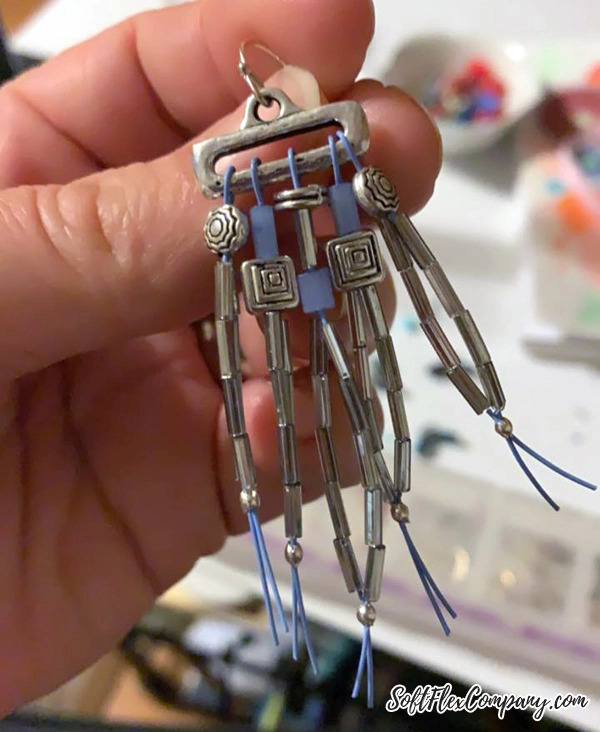 The silver and Tanzanite contrast looks amazing. These earrings would be a perfect accent for a night in denim. You could also change up the beads and color beading wire. You might get an American Southwest or Art Deco look with a few different choices. Are you going to make your own pair? You can use our connectors or one of your own. Share your work with Kristen on our VIB group. She would love to see your style choices!
How To Make A Tassel Pendant With Soft Flex Beading Wire And Beads
Sara treated us with a jewelry demonstration on Wednesday. She loved the earrings Kristen had made on Monday and wanted to create her own unique necklace in homage. If you enjoyed Kristen's boho earrings, you will find this necklace adorable. Sara designed a tassel pendant that was just stunning. Sara also used beads from our Whimsical Beadtastical Bead Mix. We revealed our design kit last week and we are in love with these colors!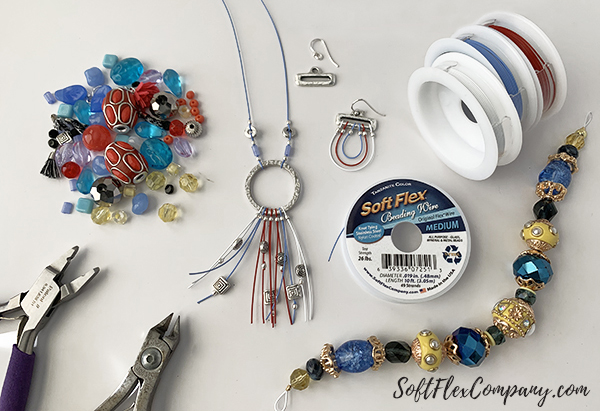 This was a busy week for Sara. This was her second day of filming in a row. She filmed a Live Bead Sale on Facebook on Tuesday. This sale featured beads from Soft Flex Company owner Mike Sherman's private collection. It was a blast seeing all of Mike's offerings. He spent decades traveling and collecting breathtaking beads and glass before an injury sidelined his travels. He is still adding to his collection and reluctantly parting with some of his favorites - it is hard to own a business and sell the things you love! If you have never joined us for a live sale, make sure you check our next one.

You can join our email list for newsletters that keep you up to date. Simply click the image above!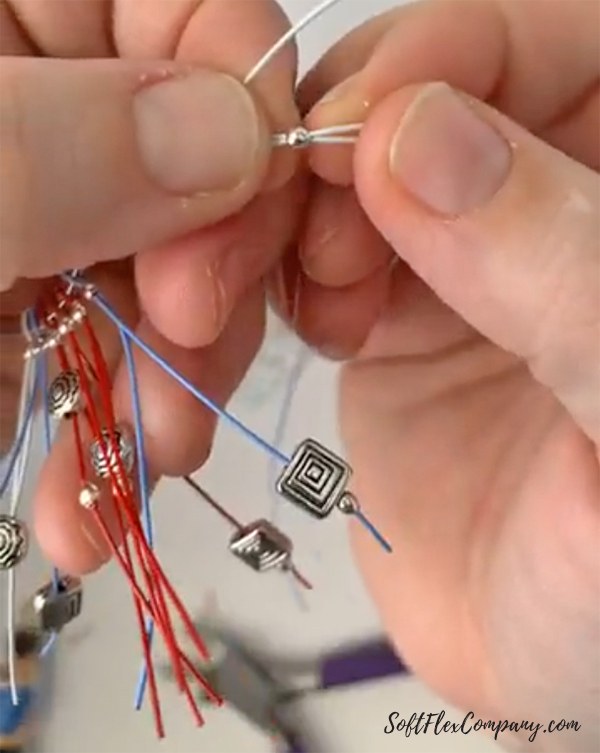 Supplies:
Whimsical Beadtastical Trios Beading Wire Pack
Whimsical Beadtastical Bead Mix
Hammered Metal Texture Connector Ring
2x2mm Soft Flex Crimp Tubes
Magical Crimping Pliers
Cutter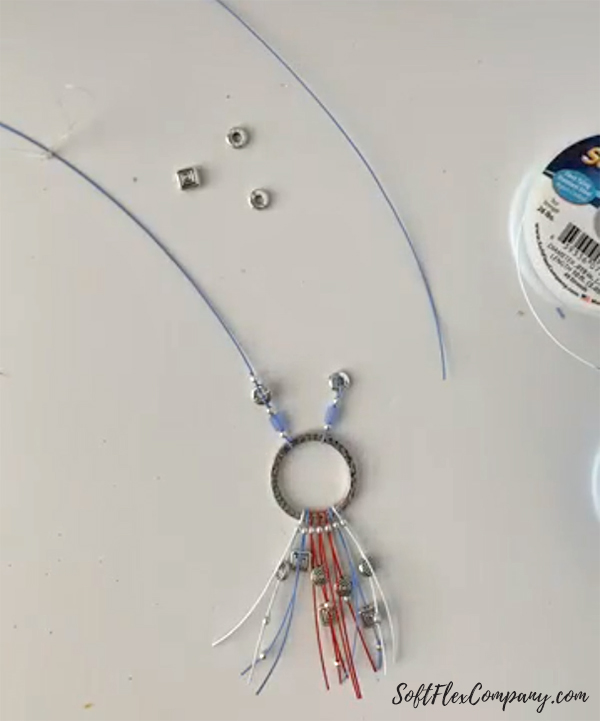 This focal is fun for so many different occasions. Try your favorite colorways. Do you like the luxe boho chic Kristen explored? This is perfect as a complementary necklace. This stunning design is great for an icy snow queen. This could be a great design for beachwear as we head out of winter. It is also a fabulous idea for patriots that want to show their colors when the 2020 Olympics arrive in July - add your flags colors!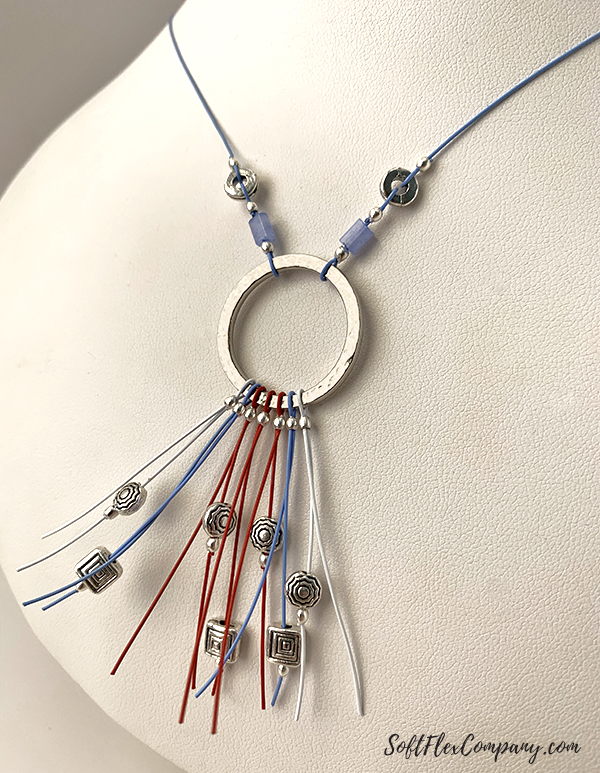 Check out our Hammertone Rings. These textured metal connectors look amazing. They have a lot of character. Put yours in the spotlight or let it sing with a chorus of beads. Add a little bit of weathered metal to your next jewelry design.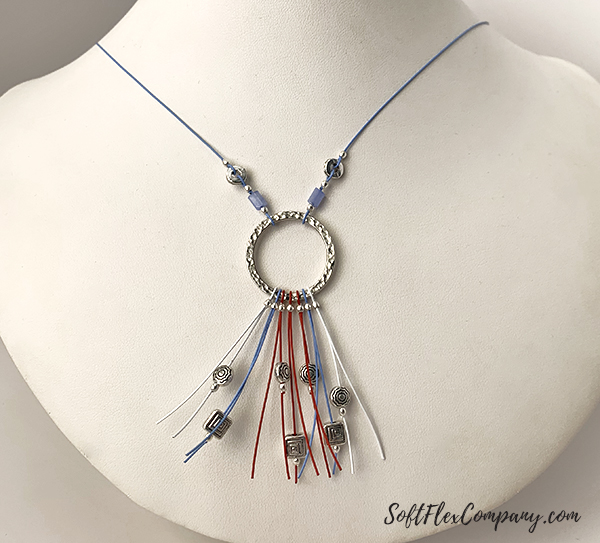 Make sure you check out Sara on Saturday. She will be premiering her YouTube video featuring her Beadtastical earrings. She uses a distressed end bar connector, just like Kristen's earrings, but her puts her own special spin on it. What exciting jewelry creations would you make with these wire colors and components?
Don't miss Sara's Beautiful Beadtastical Earrings. Premiering Saturday, March 7th at 8am, PST.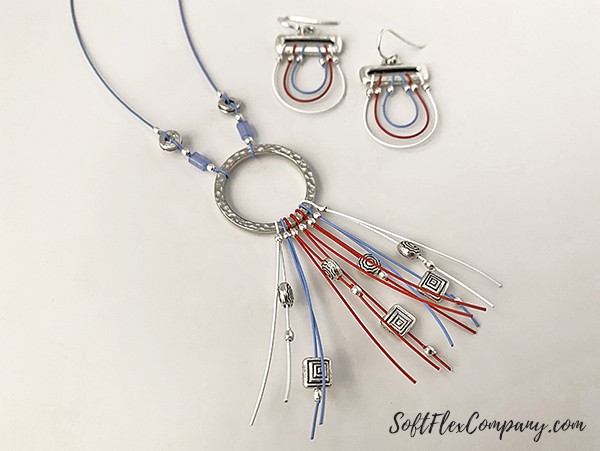 Soft Flex Whimsical Beadtastical Design Kit Unboxings
There are some immensely talented YouTube jewelry creators and hobby/ crafters out there. If you ever need inspiration, it is just a couple of clicks away. It is so easy to glean new knowledge and techniques watching a mastercrafter in action. Make sure you explore some of the fun designers and add some jewelry making tips to your repertoire.
We love to send out our jewelry kits and see what others think about them. If you watch a YouTuber unbox one of our kits and give their unbiased opinions, you really get a sense of what we offer in each kit. This is a fantastic way to look before you leap! But don't put getting off a kit for too long. Our kits are limited in inventory and they sell out quick. Once they are gone, they are gone for good.
This time, we sent out Whimsical Beadtastical Design Kits (Sold Out) to Gina from Orchid and Opal Jewelry and Beads and Aleshia from Beadifulnights. Check out their thoughts. If you enjoy these videos, make sure you follow their social media channels. We have included links and contacts below.
Orchid and Opal Jewelry and Beads
From Gina:
Hello all! Soft Flex generously sent me one of their fun, monthly design kits to share with you all. The theme for March 2020 is based on the works of the iconic Dr. Seuss. I hope you enjoy checking out the contents!
Find Orchid and Opal Jewelry and Beads on:
YouTube
Website
Facebook
Instagram
Pinterest
Patreon

Aleshia Beadifulnights
From Aleshia:
Hello everyone, I am Aleshia from Beadifulnights channel. For this video, I am going to open up a Soft Flex mystery monthly design kit with you guys. This is the second time I've got this subscription. The first one I got was back in October and at the time it was a Halloween themed kit. And I ended up making a design: a necklace, earrings, and ring and I still had materials left over and I had a blast working with that kit!
Find Beadifulnights on:
Pinterest
YouTube
Facebook
Twitter
Instagram
Making jewelry designs with the Colors of India kit
Our friend Nealay Patel filmed a fun video on Tuesday featuring his Colors of India Kit. He made a gorgeous jewelry set - a stunning necklace and wonderful blue earrings. If you love the sumptuous tones of exotic India, you are going to adore this stunning collection of beads and SilverSilk. It pairs beautifully with Green Turquoise color Soft Flex Beading Wire.
This is a great time to create a splash! Holi, the lush festival of colors, begins on Monday. Let's celebrate the coming of spring and our exodus from winter with an amazing collection of bright and buoyant jewelry!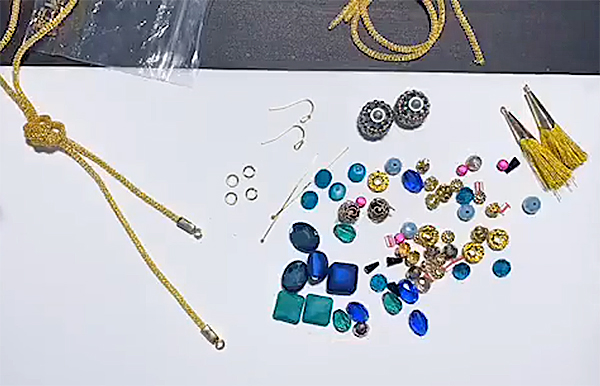 From Nealay:
Let's dive into this custom SilverSilk kit, called Colors of India, Let's make a few designs! We'll dig through the beads and materials to assemble a fast and fabulous necklace and earrings set using familiar techniques. We will use SilverSilk end caps to make our necklace and make beaded chain-like components with Turquoise Soft Flex beading wire for a pop of color. Magical crimpers are easy and fun to use, and I will show you several times throughout the video how they worked for me. If I can assemble this set with ease, I know you can too!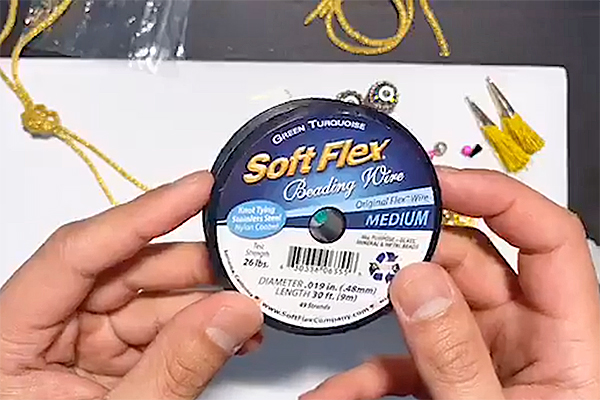 Supplies:
SilverSilk Colors Of India Kit
Soft Flex .019/Medium Beading Wire in Green Turquoise
2x2mm Crimp Tubes
Magical Crimping Pliers
Nylon Jaw Pliers
Bead Nipper (Cutters)
Round Nose Pliers
Chain Nose Pliers
Flat Nose Pliers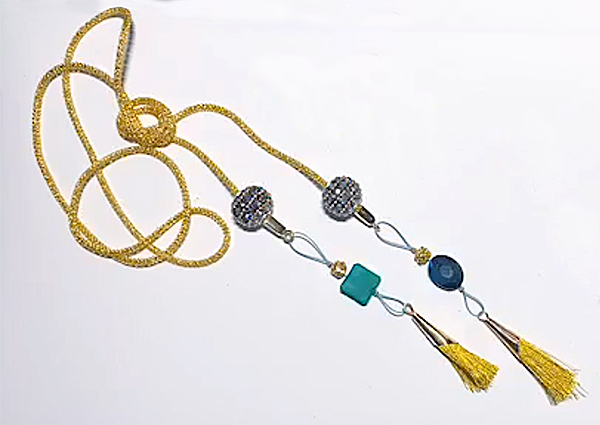 If you do not have the kit, make sure you pick one up. It will be too late for Holi, but you can share your love of delicious joyous colors! Show your exotic side!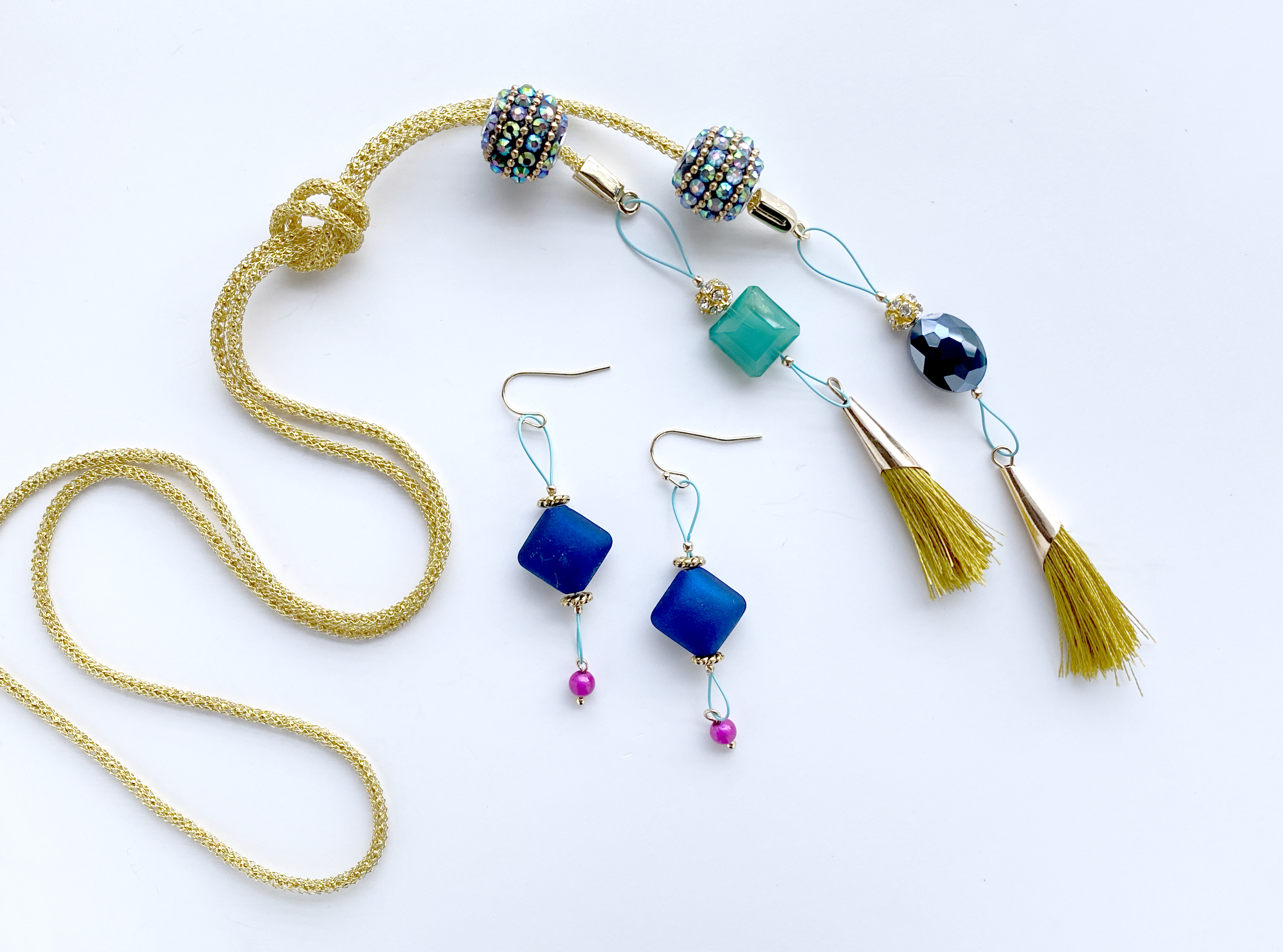 Join our Facebook group – VIB. Stay in the know. Stay up to date. From our bead shows to our video shows and sales, you can stay in touch with us. The community is full of artistic and helpful beaders and crafty people. Inspire and be inspired. Share your pictures and get the beading bug from others!
Visit the Soft Flex Company YouTube Channel!
---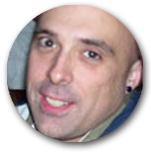 Blog contributor Thomas Soles loves Jazz Age writers and crunchy french fries. His favorite gemstones are Lapis and Pietersite. His favorite hobby is day dreaming. And his favorite mustache is Freddie Mercury's. As you can see, he has a healthy (or possibly unhealthy) sense of humor. You can write to him at Thomas@SoftFlexCompany.com